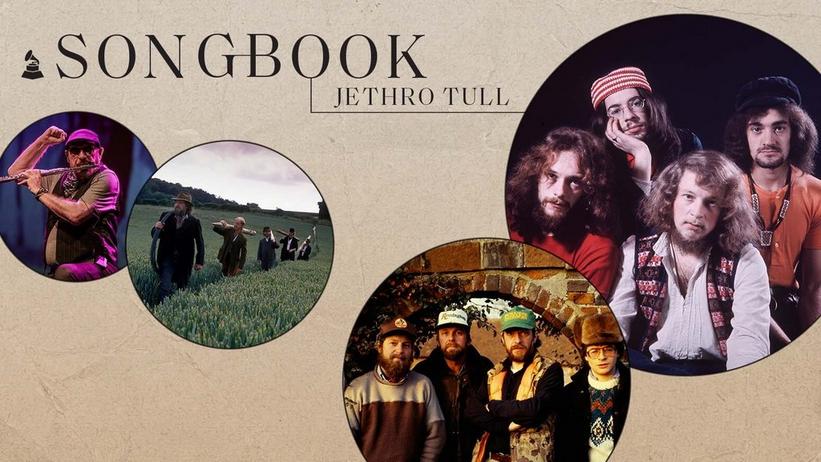 Photos (L-R): Ricrdo Rubio/Europa Press via Getty Images, Martyn Goddard/Corbis, Pete Cronin/Redferns, Hulton Archive via Getty Images
feature
Songbook: A Guide To Every Album By Progressive Rock Giants Jethro Tull, From 'This Was' To 'The Zealot Gene'
Despite being a staple of 1970s rock, Jethro Tull remain bizarrely underrated — they're one of the most cerebral, idiosyncratic and affecting bands of all time. With their comeback LP 'The Zealot Gene' on the way, here's a guide to their 22 albums.
GRAMMYs
/
Jan 16, 2022 - 03:05 pm
Presented by GRAMMY.com, Songbook is an editorial series and hub for music discovery that dives into a legendary artist's discography and art in whole — from songs to albums to music films and videos and beyond.
Ian Anderson recently released Silent Singing, a full compendium of his lyrics with his band, Jethro Tull, and from his solo career. He doesn't expect most people to seek it out, much less absorb it — and he's perfectly OK with that.
"They are perfectly entitled to — and perhaps best advised to — just listen to the music and sing along, or tap their foot and enjoy it on a relatively basic level," the bandleader tells GRAMMY.com of the book, which spans his life's work since 1968. "They're not all necessarily interested in what lies behind it."
In other words, Anderson's not here to lecture listeners about the wonders of cutting-edge technology, the corruption of organized religion, or the joys of animal life. He makes rock songs, not TED Talks.
But what if you do want to dig deeper than the top-line information about Tull? Anderson put out Silent Singing for the more invested portion of his fan base — those who know his art beyond the famous Anchorman scene.
Flip to even the most obscure entry, like the one for "Wond'ring Again," a sequel to Aqualung's love song "Wond'ring Aloud," buried in the 1972 compilation Living in the Past, and the cerebral, furious and evocative lyrics might blow your hair back.
"The excrement bubbles / The century's slime decays," it goes. "Incestuous ancestry's charabanc ride / Spawning new millions, throws the world on its side." Unfurling its predecessor's purview until it encompasses everything, Anderson condemns an overpopulated, coarsening society plundering its only home. It'll give you goosebumps if you're in the right mood. It's quintessential Tull.
Wielding a freight-train intellect, a bookworm's vocabulary, and underdiscussed melodic gifts (despite his limited vocal range), Anderson has penned a few dozen tunes that belong in the Tower of Song — from the white-knuckled "Locomotive Breath" to the enchanting "One White Duck / 0¹⁰ = Nothing at All" to the exquisite "Moths." And the more you plumb beneath the surface — the riffs, the flute, the, er, codpiece — the more rewarded you'll be.
On Jan. 28, the English progressive rock titans are back with The Zealot Gene. It may be their first album in almost two decades, but their idiosyncratic vision remains undeterred. Drawn from Biblical accounts and morality lessons, songs like "Shoshana Sleeping," "The Betrayal of Joshua Kynde" and "In Brief Visitation" peer under the hood of the human condition like only Anderson can.
Despite Tull's considerable creative powers — and being a staple of hard-rock radio — they remain bizarrely underrated. Like fellow '70s hitmakers Randy Newman and Steely Dan, the press has pigeonholed them with superficial characterizations. The mordant Newman is most famous for Toy Story, so he must be a cuddly, harmless artist; the black-humored Steely Dan jammed with jazz legends and projected laconic cool, so they must be a yuppie-friendly yacht-rock act.
As for the erudite Tull, perhaps their theatrical goofiness and "Dungeons & Dragons"-style album art backfired in that department. But they've always had bigger fish to fry than being cool. Leave your preconceptions at the door, maybe hop around on one foot a little, and you're in for musical treasures galore — from poetic outpourings to horny musings to sober inquiries into a higher power.
These days, Anderson is the only remaining original member of Jethro Tull. They've had numberless lineups across the decades, and longtime, fan-favorite guitarist Martin Barre left in 2011. But if the patina of The Zealot Gene is any indication, still more captivating work may lie ahead of Anderson and his cohorts — even with their best-known music a half-century behind them.
In the latest edition of Songbook, GRAMMY.com rings in the impending release of The Zealot Gene with a deep dive into every album from the band's still-underdiscussed discography — from their blues-rock beginnings to the folk trilogy to their work in the 21st century.
(Editor's note: This list focuses on the core Jethro Tull discography and excludes compilations and Anderson's solo albums.)
Photo: Michael Ochs Archives via Getty Images
Named after an 18th-century agriculturist, Jethro Tull began as a fairly typical blues/rock combo with one important distinction: the flute.
This Was (1968)
Jethro Tull's debut is less the vision of Anderson than of their original lead guitarist, Mick Abrahams, who appeared on a grand total of one record — this one.
A mostly straightforward blues/rock album, This Was features an instrument that immediately distinguished Tull from their peers. (Try and guess which one.)
This was intentional on Anderson's part. In a British rock scene with a preponderance of white-boy guitar shredders, Anderson demurred and took a different tack.
"I wasn't sure when Ian turned up with the flute," Tull's drummer at the time, Clive Bunker, said in their 2019 oral history The Ballad of Jethro Tull. "I said, 'Look, Ian, it's a blues band, not a jazz band.'"
The eccentric Anderson stood out in other ways, too. "Ian was a good performer, but he was a strange man and I was confused," Abrahams recalled in the same book. "I remember seeing him shambling down the street wearing an old shabby overcoat, hair and beard all over the place, carrying a toilet bowl he'd pinched from the Savoy cinema."
As creative partners, the open-minded Anderson and blues-purist Abrahams weren't to be, but the one album they made together is a low-demand pleasure — and an enjoyable product of its time and place.
This especially goes for the rollin'-and-tumblin' "My Sunday Feeling," and "Dharma for One." The latter features an invented "claghorn" — an amalgam of an ethnic bamboo flute, the mouthpiece of a saxophone and the bell of a child's trumpet.
The most well-known tune here is "A Song for Jeffrey," a harmonica-driven tribute to future Tull bassist Jeffey Hammond that doubles as a roast (before Hammond officially joined the band, he and Anderson were classmates). "Gonna lose my way tomorrow/ Gonna give away my car," Anderson sings. "Can't see, see, see where I'm going."
But Anderson had a pretty good idea of where he was headed — as foreshadowed by that rearview mirror of a title.
Stand Up (1969)
By 1969, Abrahams was out of the band. And in The Ballad of Jethro Tull, Anderson claims the pair were "never close," noting his diametrically opposite nature: "I wasn't one of the lads. I didn't drink beer or smoke marijuana and hang out."
Barre soon replaced Abrahams; he would stay in the band for decades and perform on their most beloved works. And from the outset, he proved himself to be as eclectic and open-minded as Anderson needed him to be.
"Martin Barre wasn't a blues guitarist like Mick Abrahams," Anderson noted in the book. "I could see the possibilities."
With a simpatico co-pilot on board, Tull recorded their first truly excellent album — one that acts as a Rosetta Stone for their output throughout the following decades.
Barre's scorching lead parts on "A New Day Yesterday" foreshadow the mighty Aqualung, a jazzy rendition of Bach's "Bourée" displays their high-minded purview, and the international flavor of "Fat Man" gestures toward their '90s embrace of global sounds.
"It's progressive in that it reflects more eclectic influences, bringing things together and mixing and matching and being more creative," Anderson told Louder Sound in 2018. "For me, it's a very important album — a pivotal album."
Benefit (1970)
An album borne of exhaustion with the touring lifestyle, Benefit introduced an anxiety and ache to Tull's sound — a vibe that would take flower on Aqualung. The songs also became slippier, more mysterious, more elliptical — partly thanks to a key influence in an English progressive folkie.
"Roy Harper, who I came to know quite well, wrote songs that were so personal and frighteningly intimate," Anderson noted in The Ballad of Jethro Tull. "I found it fascinating being drawn into this sexual intimacy, but having no idea who the other person in the song was."
This vibe made it into songs like "Alive and Well and Living In," which obscures its subject: "Nobody sees her here/ Her eyes are slowly closing," "If she should want some peace, she sits there without moving/ And puts a pillow over the phone."
Elsewhere, "Sossity: You're a Woman" is their first knockout acoustic ballad in a career full of them. (Honestly, if you only seek out Tull's quieter selections, you'll still find the essence of the band.)
But most telling of all is "For Michael Collins, Jeffrey and Me." The track was inspired by astronaut Collins, who remained in the command module of Apollo 11 as Neil Armstrong and Buzz Aldrin walked the lunar surface. (Advertently or not, that sums up the loneliness of touring life.)
Despite intriguing moments like these, Benefit mostly functions as the connective tissue between two eras of Tull and the ramp-up to a stone-cold classic.
Photo: Michael Putland via Getty Images
Jethro Tull's sound became increasingly dynamic and diverse, dealing in themes including organized religion. On successive releases, their ambition only grew more outsized.
Aqualung (1971)
If you can believe it, Tull's signature song, "Aqualung," contains no flute. But it contains more than most give it credit for — an ocean of pathos.
Atop Barre's six-note thunderclap of a riff, Anderson snarlingly describes the titular, itinerant character, who wanders the frigid streets in raggy threads, leering at neighborhood girls.
If that was all "Aqualung" was, though, it wouldn't be much — a sudden dynamic shift into a hushed, acoustic ballad goes for the heart. Instead of judging the pathetic vagabond, Anderson notes his loneliness, isolation and marginalization. Most touchingly, he addresses him as "my friend."
"[I was] not trying to imagine much about his life, but more in terms of our reaction to the homeless," Anderson told GRAMMY.com in 2021. "I felt it had a degree of poignancy because of the very mixed emotions we feel — compassion, fear, embarrassment."
After that momentous introduction, Tull leads listeners through an astonishing song cycle about the rot of organized religion ("My God"), domestic tranquility ("Wond'ring Aloud") and the dangers of overpopulation ("Locomotive Breath").
"'Locomotive Breath' was incredibly difficult to do," Anderson recalled in the oral history. "You have to keep the lid on the thing, like a boiler building up pressure."
Aqualung crescendos with perhaps the most powerful song ever written about the difference between God and church: "Wind Up," where the Highest addresses Anderson directly. He's a personage with thoughts and feelings, He informs Anderson — not just on Sunday morning, but 365 days per year.
In the bridge of "Wind Up," Anderson's incredulity and rage say it all. While he says his spiritual beliefs haven't changed since 1971, his rejection of dogma only seems to stoke his fires as a seeker of truth.
Thick as a Brick (1972)
Is there any more tired rock-critic construction than the "concept album"? Back in 1972, Anderson didn't seem to think so.
"I figured … that I'd give people the mother of all concept albums," he said in The Ballad of Jethro Tull, "by taking the mickey out of some of our peer group who were now doing concept albums that were overblown and silly." (Genesis and Yes, he was looking at you.)

Thus was the impetus for Thick as a Brick, which Tull originally released as one 43-minute song across two sides. After the umpteenth shifted meter and goofy breakdown, the gag wears somewhat thin across its runtime — even with lovely moments sprinkled throughout, like the "Poet and the Painter" section.
But its flaws takes nothing away from the album's sublime first movement, titled "Really Don't Mind" in a 2015 remix and remaster. Seemingly taking shots at intellectual elitism and a drain-circling culture, it's one of the clearest available windows into Anderson's worldview.
"The sandcastle virtues are all swept away," he warns, "in the tidal destruction/ The moral melee." And if only for the radiant and pointed three minutes that open the record, Thick as a Brick belongs in any rock fan's collection.
A Passion Play (1973)
By far, the most priceless take on A Passion Play comes from a Melody Maker clip about a Wembley concert, where Tull played this baffling, colossal suite front to back. Think Thick as a Brick but even more scattered, with Anderson skronking on the saxophone throughout.
"The lyrics or story of A Passion Play did not communicate one whit," journalist Chris Welch wrote, horrified, in a piece headlined "Crime of Passion." Even more dramatically, "After the show, I felt uncomfortable and filled with inner torment."
An ambitious program about an afterlife-dweller accompanied by a bonkers stage show upon its release, A Passion Play is a head-scratcher — and its creator admits it.
"I didn't practice enough, I wasn't trained, and it hurt my lip," Anderson admitted in the oral history of his questionable sax chops, calling A Passion Play "in the bottom third of Jethro Tull albums." (Elsewhere, he called it "the step-too-far album.")
Are there decent moments? Sure, like the relieving appearance of acoustic guitar in "The Silver Cord" and "Overseer Overture," and the percolating ending of "Memory Bank."
But at the end of the day, if you're looking for Extravagant Tull, there are more effective places to start.
War Child (1974)
Written for a film that would never be made, War Child is a scaled-back, middle-of-the-road entry before five superb albums in a row. While Anderson himself called it "the last multiple outing of the dreaded saxophone" and "kind of OK," it offers three all-timers on Side 2.
First, cue up the gorgeous "Skating Away (On the Thin Ice of a New Day)," a xylophone-buoyed ode to the fragility of life. "Bungle in the Jungle" — which views citydwellers through a zoonotic lens — remains one of the band's biggest radio hits.
Another for your ongoing Acoustic Tull playlist is "Only Solitaire," which marries a gently winding melody with a lyrical purview that's acrid even for Anderson: "Brain-storming, habit-forming, battle-warning, weary winsome actor/ Spewing spineless, chilling lines."
Minstrel in the Gallery (1975)
Finally: a worthy follow-up to Aqualung.
Recorded with a mobile studio in Monaco, Minstrel in a Gallery elegantly splits the difference between multifarious heavy rock (the title track) and string-swept balladry (almost everything else), with an unwavering eye for dynamics and atmosphere.
Its creator called it "an angrier record" and its sessions as "a little divisive"; Barre didn't see it that way. "Ian was at his writing peak on Minstrel," he said in The Ballad of Jethro Tull. "I don't recall any friction at all. It's just that Ian took it very, very seriously."
Anderson's single-minded vision paid off in some of his loveliest songs to date. "Cold Wind to Valhalla" is a Norse daydream where "breakfast with the gods/ Night-angels serve with ice-bound majesty." "Baker St. Muse," for its part, is a gorgeous suite about quotidian London scenes.
But then, oh: the time-capsule track. "One White Duck / 0¹⁰ = Nothing at All," a heartstopping acoustic serenade suggestive of packing and leaving, remains one of Anderson's grand slams and potentially the most bewitching tune in the Tull songbook.
A puzzle as much as a song, this darkly seductive masterwork is less listened to than communed with — preferably in solitude, deep into the night.
Too Old to Rock 'n' Roll: Too Young to Die! (1976)
Initially conceived as a stage musical, Too Old to Rock 'n' Roll: Too Young to Die! follows a washed-up character who learns lessons about youth and rebirth and nostalgia… or something. But the real hero of this story is the mixing and mastering engineer Steven Wilson.
Here's why Wilson, who has remixed and remastered many Tull albums by now, is a magical being. What everyone thought was a just-OK Tull album, he revealed to be nearly perfect. As it turns out, the original mix was just murky enough to dull the album's impact.
In Wilson's hands, Too Old to Rock 'n' Roll isn't just saved; it's potentially the most accessible gateway to this band. Shone until they gleam, "Salamander," "Bad-Eyed and Loveless" and "Pied Piper" contain sneaky hooks that might burrow into your consciousness.
While the cornerstones of the album might be the triumphant title track and closer, "The Chequered Flag (Dead or Alive)," the finest of them all is a very deep cut: "From A Dead Beat to an Old Greaser."
Climbing a stair-step melody with an exquisite string arrangement, this affecting hipster tableau name-drops Charlie Parker, Jack Kerouac and René Magritte as it builds to a lithe sax solo.
Photo: Stan Frgacic/Corbis via Getty Images
Using pastoral instrumentation as a canvas, Ian Anderson explored themes of agriculture, woodland mythology and the environment under siege.
Songs From the Wood (1977)
Spurred by the book Folklore, Myths and Legends of Britain and a relocation to the Buckinghamshire countryside, Songs From The Wood is a jolly, earthy affair preoccupied with the pre-Christian old gods and all things verdant and growing.
Still, a faint thread of anxiety runs throughout, as if Anderson is clinging to the old country as it fades.
"Does the green still run deep in your heart/ Or will these changing times, motorways, powerlines keep us apart?" Anderson asks of the titular, woodland character in "Jack-in-the-Green." (Think Radagast, the wizard of nature from Tolkien's works — but small enough to drink from an "empty acorn cup.")
Songs from the Wood isn't perfect — Side 2's seemingly endless, guitar-squealing "Pibroch (Cap in Hand)" is seemingly included here to run the clock. Still, the litany of folky gems throughout makes it a top-shelf Tull offering.
From the springy "Cup of Wonder" to the wintry delight "Ring Out, Solstice Bells" to the randy "Velvet Green," Songs from the Wood exudes giddy, punch-drunk joy at the gift of the green country.
Heavy Horses (1978)
Sure, songs about broken guns and hunting clothes and making love in the woods are all well and good. But on Heavy Horses, Tull took the theme further by zeroing in on animals — several songs roughly correspond to a critter found in the English countryside.
It all kicks off with "...And The Mouse Police Never Sleeps," the most deliciously bloody toast to the housecat this side of T.S. Eliot. To wit: "Savage bed foot warmer/ Of purest feline ancestry… With claws that rake a furrow red/ License to mutilate." If that doesn't sum them up, what does?

Powered by the kinetic rhythm section of bassist John Glascock and drummer Barriemore Barlow, Heavy Horses only gains steam as it hits gem after gem. "Moths" is an oblique love story imbued with magical realism; the majestic, nine-minute title track laments the obsolescence of workhorses amid the encroaching industrial age.
The crown jewel, though, is "One Brown Mouse," a rapturous ode to the banalest of household pests with a dizzying, key-toggling bridge. Drop every one of your defenses, and the song a rush of unadulterated feeling; it will pry open your heart if you let it. Smile your little smile.
Stormwatch (1979)
With country air behind Tull, something wicked this way came. Stormwatch flips the script on its (mostly) carefree predecessors, zeroing in on weather and the environment. Appropriately, the music sounds salty and eroded, like a schooner battered by a tempest.
After the opener "North Sea Oil" needles the petroleum business, the fraught vibe only unspools from there. In "Orion," Anderson addresses the titular constellation as it indifferently observes the world's dramas; in "Something's On The Move," he tackles climate change decades before Greta Thunberg.
Sure, it's all a touch dreary and monochromatic, but that's part of its charm: Stormwatch is a rock-solid Tull album with a vividly rendered moral compass.
The power ballad "Home," with guitar-monies beamed overhead like the Aurora Borealis, stands out in particular. So does the weatherbeaten ballad "Dun Ringill" — which, with its disembodied, spectral whispers, sounds like a dispatch from Davy Jones' Locker.
Photo: Pete Cronin/Redferns​
At the top of the 1980s, Tull sensed the winds of change and interwove synthesizers into their sound.
A (1980)
Is it jarring to see Jethro Tull playing synth-inflected music in jumpsuits? That's fair: A was never meant to be a Tull album, but — hence the initial in the title — an Anderson solo album. hence the title. But thire record label, Chrysalis, didn't think it would sell under his name.
"Barrie, [keyboardist] John Evan and I all received the same, cheap carbon copy of a letter explaining that the record company had decided to release Ian's latest recordings as a Jethro Tull album," synthesist and arranger Dee Palmer said in the oral history. "Our services were no longer required."
This, along with other factors, led to upheaval within the camp and the departure of multiple members. Taken together, these factors make A an odd duck in the catalog, but listening today, it's by no means an embarrassment.
Thanks in no small part to its remaster — thanks again, Steven Wilson — songs like "Crossfire," "Fylingdale Flyer" and "Protect and Survive" show that Anderson's pop instincts remained undimmed, no matter the aesthetic or context.
Plus, it ends with two great, underdiscussed tunes — the giddy instrumental workout "The Pine Marten's Jig" and capacious closer "And Further On."
The Broadsword and the Beast (1982)
While synths occasionally trapped A in amber; they're woven in far more seamlessly on its follow-up. "We took the new technology and married it with folk-rock," Anderson explained in The Ballad of Jethro Tull, calling it "a good album and full of light and shade."
Indeed, The Broadsword and the Beast is a welcome return to form, with synth textures adding vividness and color to the songs. Despite tanking in America — probably due to the very non-single title track being the single — the record fits snugly with their '70s masterworks.
From the feisty "Beastie" to the irresistible "Jack Frost and the Hooded Crow," excellent tunes abound here. But the inarguable centerpiece is "Jack-A-Lynn": a downcast acoustic ballad studded by a melancholic synth motif and, eventually, detonating into stadium rock.
Under Wraps (1984)
Speaking of the 1980s, "I don't think Ian should have ever attempted to keep up with the modern trends," then-bassist Dave Pegg said in The Ballad of Jethro Tull. ("But he wasn't alone — everybody else was doing it too," he qualifies.)
This seems to sum up the problem with the leaden, electronics-heavy Under Wraps. While the majority of tracks, like "Lap of Luxury," "European Legacy" and "Saboteur," are probably best left uninvestigated, there's one decent tune here — and one gorgeous one — to add to circulation.
Respectively, those are "Paparazzi" — which actually does something angular and intriguing with the dated palette — and "Under Wraps #2," which strips down the instrumentation for a sweet, simmering love song with charming call-and-response verses.
Crest of a Knave (1987)
Crest of a Knave may be one of Tull's most surprising and thrilling returns to form, but its reputation precedes it in a different way.
Sadly, it's forever tethered to the upset at the 1989 GRAMMY Awards, where it beat Metallica's …And Justice For All in the Best Hard Rock/Metal Performance category. (Afterward, Anderson took out a full-page Billboard ad, which simply read "The flute is a heavy, metal instrument.")
At this point, however, it's time to consider Crest of a Knave apart from this well-worn anecdote. Fact is, it may be Tull's final truly great album until The Zealot Gene more than 30 years later.
The album begins thrillingly with the vertiginous "Steel Monkey," where a knuckleheaded skyscraper worker tries to get fresh with a woman. The obviously sequenced synths and programmed drums don't stifle the tune one iota — true to the industrial theme, they make it pump and slam like hydraulics. As Anderson's character gloats about his high-flying lifestyle, a skyward key change puts you right there — 300 feet above the ground.
Elsewhere, "Farm on the Freeway" addresses infrastructure's threat to American farmers, and "She Said She Was a Dancer" sardonically casts Anderson as an out-of-his-depth Western rocker trying to pick up an Eastern European.
Despite its very 1987 production, Crest of a Knave is a triumph purely on its own terms.
Photo: Martyn Goddard/Corbis via Getty Images
While grunge reigned in the '90s, Tull returned to their heavy-blues roots and branched into global sounds.
Rock Island (1989)
Like A Passion Play and Under Wraps before it, Rock Island could probably vanish from the catalog without altering the narrative. Which doesn't make it bad, exactly — save for the wince-worthy sexual innuendo of "Kissing Willie."
Anderson has publicly expressed fondness for at least three tunes. In the oral history, he praised "The Whaler's Dues," which he praised as "representing something that had happened historically but still had some relevance today"; and closer "Strange Avenues," which he called a "very spooky, moody piece of music."
In Silent Singing, he cited "Another Christmas Song" as "probably my long-term favorite, oozing nostalgia, reflection, and dislocated family relationships."
But after you throw those tunes on your Tull playlist, seek out Rock Island's follow-up, Catfish Rising, for a far more engaging example of what the band could do at the close of the '80s.
Catfish Rising (1991)
That's more like it: Catfish Rising was Tull's richest, loamiest album since Crest of a Knave.
A return to ballsy hard rock in the ballpark of Stand Up, Catfish remains strangely overlooked in the oeuvre. It's the moment they emerged from the miasma of the '80s, happily remembering what made them special in the first place.
This doesn't just mean 12-bar shuffling — although "Still Loving You Tonight" is a decent throwback in that regard — but outfitting that palette with acoustic instruments like mandolin and mandola, which has always been Tull's specialty.
Despite not containing their deepest material, Tull listeners should know a few selections on Catfish Rising: "Sparrow on the Schoolyard Wall," "White Innocence" and "Gold Tipped Boots, Black Jacket and Tie," to name a few.
Even while miles away from the heights of Aqualung and Minstrel in the Gallery, returning to the blues' gravitational center kept Tull healthy and robust into the '90s.
Roots to Branches (1995)
Could Tull have successfully drifted into the remainder of the '90s as a new-age band with a Middle Eastern tint, like latter-day Popol Vuh? Roots and Branches makes a compelling case for that direction.
For once, the songs are secondary to the feeling: Roots to Branches captures the specific moment where classic rockers made "exotic" works during the CD reign. With each synth sweep and reverberated sidestick, the humid-rainforest vibe deepens.
While the album contains more ambiance than anything, a few gems reveal themselves with time — such as the Arabic-influenced ode to jewelry, "Rare and Precious Chain" and the atmospheric, after-hours piano ballad, "Stuck in the August Rain."
Altogether, though, Roots to Branches is one for deep heads, not neophytes. (Unless "dreamily dated" is your jam — in that case, fire it up.)
J-Tull Dot Com (1999)
From the title to the typography to the too-anatomically-correct album art of the Egyptian god Amun, J-Tull Dot Com can be a tough one to defend at first. But if you can get past the packaging, there's very little actually wrong with the album — well, other than "Hot Mango Flush."
The skulking "Hunt By Numbers" is another one of Anderson's (always welcome) songs about cats. Following that is the beguiling "Wicked Windows," which may be the only song ever written about eyeglasses — and despite the stilted drum production, it's an imaginative beauty.
Named after the band's first registered website, "We did it in my studio and we rehearsed it and played it live in the same way as we did Thick as a Brick," Anderson explained in The Ballad of Jethro Tull. "J-Tull Dot Com had a high-tech title but was relatively low-tech music."
With that clarification in mind, feel free to find a used copy and party with Amun. Still, there are so many worthy alternatives — especially for first-time listeners.
The Jethro Tull Christmas Album (2003)
What would be Jethro Tull's final album for 18 years —Anderson released solo albums Homo Erraticus and Thick as a Brick 2 in the interim — wasn't really a collection of new material. Rather, it contains re-recordings of old songs and variations on Christmas classics, like "God Rest Ye Merry Gentleman."
If you're a committed fan who needs a little yuletide Tull, it'll do in a pinch. For everybody else, The Jethro Tull Christmas Album is mostly worth hearing for the lovely, updated versions of oldies "A Christmas Song" and "Jack Frost and the Hooded Crow."
Photo: Ricardo Rubio/Europa Press via Getty Images
After time off from the name and the departure of longstanding guitarist Martin Barre, Anderson and his latest cohorts have made a triumphant Tull album.
The Zealot Gene (2022)
Even though Anderson's never stopped recording and touring, it's bracing to hear the first music under the Jethro Tull name in ages.
Questions abounded upon its announcement: would it be a bunt, like J-Tull Dot Com, or a grand slam, like Crest of a Knave? Would the absence of Martin Barre diminish the music?
Fortunately, this lineup, which includes longtime bassist David Goodier and keyboardist John O'Hara, is as valid and robust as any before it. And the album they made together, The Zealot Gene, hits all the marks that make the band stupendous and singular.
For starters, Anderson is as literate and layered a lyricist as he ever was. Still, he's never out to merely flaunt his vocabulary (despite employing verbiage like "sacrum," "perfidious" and "rostrom"). There's a refreshing, human element to the songs, which pull from accounts as old as time to explain how our species got in such a mess.
In "Mine is the Mountain," the wrath of the God of the Pentateuch radiates — you feel His judgment. True to its roots in the erotic Song of Solomon, "Shoshana Sleeping" has an anticipatory, heart-racing quality. And "In Brief Visitation" flips the account of Christ's death into a meditation on the concept of "fall guys."
Just as happily, The Zealot Gene isn't an aural monolith, but something of a tour through Tull's various styles over the years. The harmonica in "Jacob's Tales" recalls This Was; the synths in "Mrs. Tibbets" recall Crest of a Knave; the acoustic suite near the end recalls Minstrel in the Gallery.
Seemingly galvanized by the finished product, Anderson is already writing another Tull album: "On the first of January, I will open my mind and heart to the visiting muse," he recently told GRAMMY.com. "That's partly wishful thinking, partly me putting myself on the spot."
Even after half a century, the minstrel has reams left to sing — and say.
Living Legends: The Kinks' Dave Davies On 21st-Century Breakdown, Mellowing Out In His Seventies & Stirring The Pot On Twitter​
news
GRAMMY SoundChecks With Gavin DeGraw
GRAMMYs
/
Dec 3, 2014 - 05:06 am
On Aug. 28 Nashville Chapter GRAMMY U members took part in GRAMMY SoundChecks with Gavin DeGraw. Approximately 30 students gathered at music venue City Hall and watched DeGraw play through some of the singles from earlier in his career along with "Cheated On Me" from his latest self-titled album.
In between songs, DeGraw conducted a question-and-answer session and inquired about the talents and goals of the students in attendance. He gave inside tips to the musicians present on how to make it in the industry and made sure that every question was answered before moving onto the next song.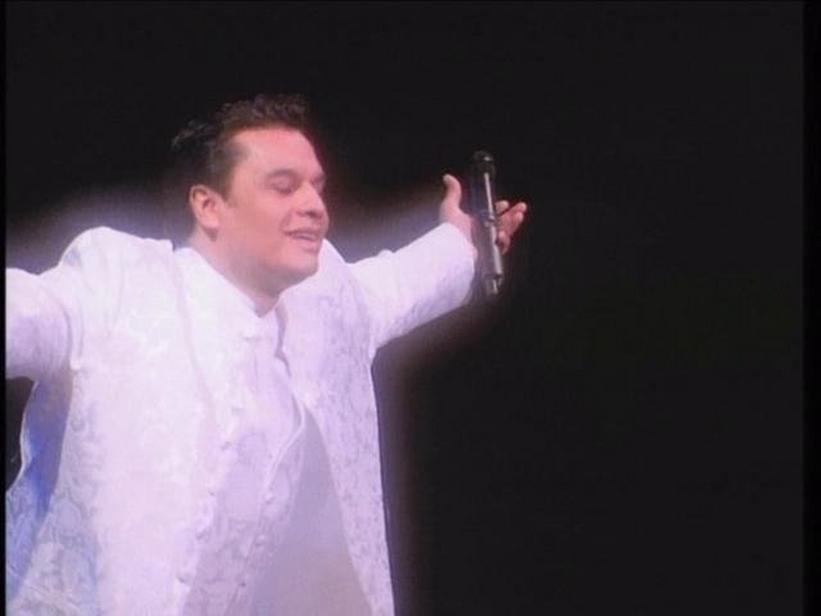 news
Juan Gabriel named 2009 Latin Recording Academy Person Of The Year
Annual star-studded gala slated for Nov. 4 in Las Vegas during 10th Annual Latin GRAMMY Week celebration
GRAMMYs
/
May 15, 2017 - 01:36 pm
GRAMMY.com
Internationally renowned singer/songwriter/performer Juan Gabriel will be celebrated as the 2009 Latin Recording Academy Person of the Year, it was announced today by The Latin Recording Academy. Juan Gabriel, chosen for his professional accomplishments as well as his commitment to philanthropic efforts, will be recognized at a star-studded concert and black tie dinner on Nov. 4 at the Mandalay Bay in Las Vegas, Nev.
The "Celebration with Juan Gabriel" gala will be one of the most prestigious events held during Latin GRAMMY week, a celebration that culminates with the 10th Annual Latin GRAMMY Awards ceremony. The milestone telecast will be held at Mandalay Bay Events Center in Las Vegas on Nov. 5 and will be broadcast live on the Univision Television Network at 8 p.m. Eastern/7 p.m. Central.
"As we celebrate this momentous decade of the Latin GRAMMYs, The Latin Recording Academy and its Board of Trustees take great pride in recognizing Juan Gabriel as an extraordinary entertainer who never has forgotten his roots, while at the same time having a global impact," said Latin Recording Academy President Gabriel Abaroa. "His influence on the music and culture of our era has been tremendous, and we welcome this opportunity to pay a fitting tribute to a voice that strongly resonates within our community."
Over the course of his 30-year career, Juan Gabriel has sold more than 100 million albums and has performed to sold-out audiences throughout the world. He has produced more than 100 albums for more than 50 artists including Paul Anka, Lola Beltran, Rocío Dúrcal, and Lucha Villa among many others. Additionally, Juan Gabriel has written more than 1,500 songs, which have been covered by such artists as Marc Anthony, Raúl Di Blasio, Ana Gabriel, Angelica María, Lucia Mendez, Estela Nuñez, and Son Del Son. In 1986, Los Angeles Mayor Tom Bradley declared Oct. 5 "The Day of Juan Gabriel." The '90s saw his induction into Billboard's Latin Music Hall of Fame and he joined La Opinion's Tributo Nacional Lifetime Achievement Award recipients list.
At the age of 13, Juan Gabriel was already writing his own songs and in 1971 recorded his first hit, "No Tengo Dinero," which landed him a recording contract with RCA. Over the next 14 years, he established himself as Mexico's leading singer/songwriter, composing in diverse styles such as rancheras, ballads, pop, disco, and mariachi, which resulted in an incredible list of hits ("Hasta Que Te Conocí," "Siempre En Mi Mente," "Querida," "Inocente Pobre Amigo," "Abrázame Muy Fuerte," "Amor Eterno," "El Noa Noa," and "Insensible") not only for himself but for many leading Latin artists. In 1990, Juan Gabriel became the only non-classical singer/songwriter to perform at the Palacio de Bellas Artes in Mexico City and the album release of that concert, Juan Gabriel En Vivo Desde El Palacio De Bellas Artes, broke sales records and established his iconic status.
After a hiatus from recording, Juan Gabriel released such albums as Gracias Por Esperar, Juntos Otra Vez, Abrázame Muy Fuerte, Los Gabriel…Para Ti, Juan Gabriel Con La Banda…El Recodo, and El Mexico Que Se Nos Fue, which were all certified gold and/or platinum by the RIAA. In 1996, to commemorate his 25th anniversary in the music industry, BMG released a retrospective set of CDs entitled 25 Aniversario, Solos, Duetos, y Versiones Especiales, comprised appropriately of 25 discs.
In addition to his numerous accolades and career successes, Juan Gabriel has been a compassionate and generous philanthropist. He has donated all proceeds from approximately 10 performances a year to his favorite children's foster homes, and proceeds from fan photo-ops go to support Mexican orphans. In 1987, he founded Semjase, an orphanage for approximately 120 children, which also serves as a music school with music, recreation and video game rooms. Today, he continues to personally fund the school he opened more than 22 years ago.
Juan Gabriel will have the distinction of becoming the 10th Latin Recording Academy Person of the Year honoree, and joins a list of artists such as Gloria Estefan, Gilberto Gil, Juan Luis Guerra, Julio Iglesias, Ricky Martin, and Carlos Santana among others who have been recognized.
For information on purchasing tickets or tables to The Latin Recording Academy Person of the Year tribute to Juan Gabriel, please contact The Latin Recording Academy ticketing office at 310.314.8281 or ticketing@grammy.com.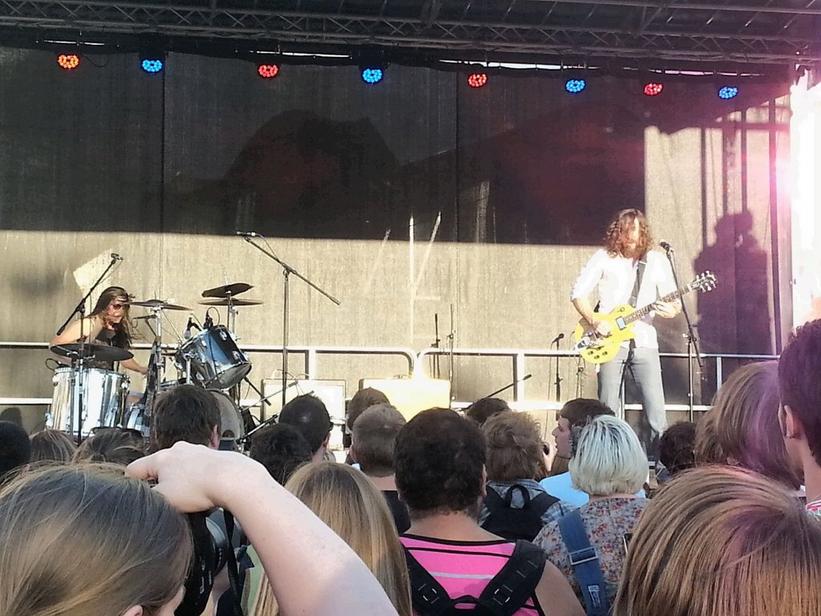 Grizzled Mighty perform at Bumbershoot on Sept. 1
Photo: The Recording Academy
news
Set List Bonus: Bumbershoot 2013
GRAMMYs
/
Dec 3, 2014 - 04:22 am
Welcome to The Set List. Here you'll find the latest concert recaps for many of your favorite, or maybe not so favorite, artists. Our bloggers will do their best to provide you with every detail of the show, from which songs were on the set list to what the artist was wearing to which out-of-control fan made a scene. Hey, it'll be like you were there. And if you like what you read, we'll even let you know where you can catch the artist on tour. Feel free to drop us a comment and let us know your concert experience. Oh, and rock on.
By Alexa Zaske
Seattle
This past Labor Day weekend meant one thing for many folks in Seattle: Bumbershoot, a three-decade-old music and arts event that consumed the area surrounding the Space Needle from Aug. 31–Sept. 2. Amid attendees wandering around dressed as zombies and participating in festival-planned flash mobs to Michael Jackson's "Thriller," this year the focus was on music from the Pacific Northwest region — from the soulful sounds of Allen Stone and legendary female rockers Heart, to the highly-awaited return of Death Cab For Cutie performing their 2003 hit album Transatlanticism in its entirety.
The festival started off on day one with performances by synth-pop group the Flavr Blue, hip-hop artist Grynch, rapper Nacho Picasso, psychedelic pop group Beat Connection, lively rapper/writer George Watsky, hip-hop group the Physics, and (my personal favorite), punk/dance band !!! (Chk Chk Chk). Also performing on day one was Seattle folk singer/songwriter Kris Orlowski, who was accompanied by the Passenger String Quartet. As always, Orlowski's songs were catchy and endearing yet brilliant and honest.
Day one came to a scorching finale with a full set from GRAMMY-nominated rock group Heart. Kicking off with their Top 20 hit "Barracuda," the set spanned three decades of songs, including "Heartless," "Magic Man" and "What About Love?" It became a gathering of Seattle rock greats when, during Heart's final song, Pearl Jam guitarist Mike McCready joined for 1976's "Crazy On You."
Day two got off to an early start with performances from eccentric Seattle group Kithkin and Seattle ladies Mary Lambert and Shelby Earl, who were accompanied by the band Le Wrens. My highlight of the day was the Grizzled Mighty — a duo with a bigger sound than most family sized bands. Drummer Whitney Petty, whose stage presence and skills make for an exciting performance, was balanced out by the easy listening of guitarist and lead singer Ryan Granger.
Then the long-awaited moment finally fell upon Seattle when, after wrapping a long-awaited tour with the Postal Service, singer/songwriter Ben Gibbard returned to Seattle to represent another great success of the Pacific Northwest — Death Cab For Cutie. The band celebrated the 10-year anniversary of their album Transatlanticism by performing it from front to back. While a majority of attendees opted to watch the set from an air-conditioned arena, some of us recognized the uniqueness of this experience and enjoyed the entire set lying in the grass where the entire performance was streamed.
Monday was the day for soul and folk. Local blues/R&B group Hot Bodies In Motion have been making their way through the Seattle scene with songs such as "Old Habits," "That Darkness" and "The Pulse." Their set was lively and enticing to people who have seen them multiple times or never at all.
My other highlights of the festival included the Maldives, who delivered a fun performance with the perfect amount of satirical humor and folk. They represent the increasing number of Pacific Northwest bands who consist of many members playing different sounds while still managing to stay cohesive and simple. I embraced the return of folk/pop duo Ivan & Alyosha with open arms and later closed my festival experience with local favorite Stone.
For music fans in Seattle and beyond, the annual Bumbershoot festival is a must-attend.
(Alexa Zaske is the Chapter Assistant for The Recording Academy Pacific Northwest Chapter. She's a music enthusiast and obsessed with the local Seattle scene.)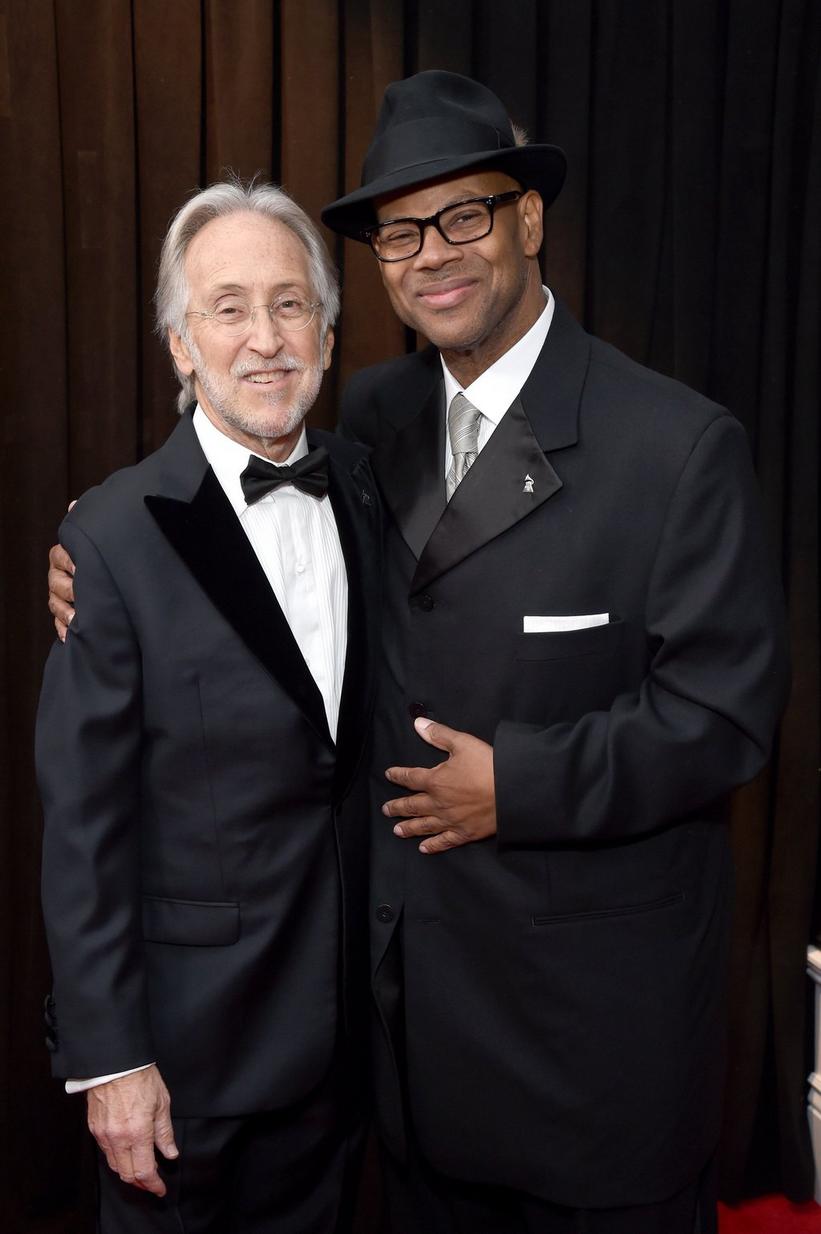 Neil Portnow and Jimmy Jam
Photo: Michael Kovac/Getty Images
news
Neil Portnow Addresses Diversity & Inclusion, Looks Ahead During Speech At 2019 GRAMMYs
Jimmy Jam helps celebrate the outgoing President/CEO of the Recording Academy on the 61st GRAMMY Awards
GRAMMYs
/
Feb 11, 2019 - 10:58 am
As Neil Portnow's tenure as Recording Academy President/CEO draws to its end, five-time GRAMMY winner Jimmy Jam paid tribute to his friend and walked us through a brief overview of some of the Academy's major recent achievements, including the invaluable work of MusiCares, the GRAMMY Museum, Advocacy and more.
Portnow delivered a brief speech, acknowledging the need to continue to focus on issues of diversity and inclusion in the music industry. He also seized the golden opportunity to say the words he's always wanted to say on the GRAMMY stage, saying, "I'd like to thank the Academy," showing his gratitude and respect for the staff, elected leaders and music community he's worked with during his career at the Recording Academy. "We can be so proud of what we've all accomplished together," Portnow added.
"As I finish out my term leading this great organization, my heart and soul are filled with gratitude, pride, for the opportunity and unequal experience," he continued. "Please know that my commitment to all the good that we do will carry on as we turn the page on the next chapter of the storied history of this phenomenal institution."
Full Winners List: 61st GRAMMY Awards