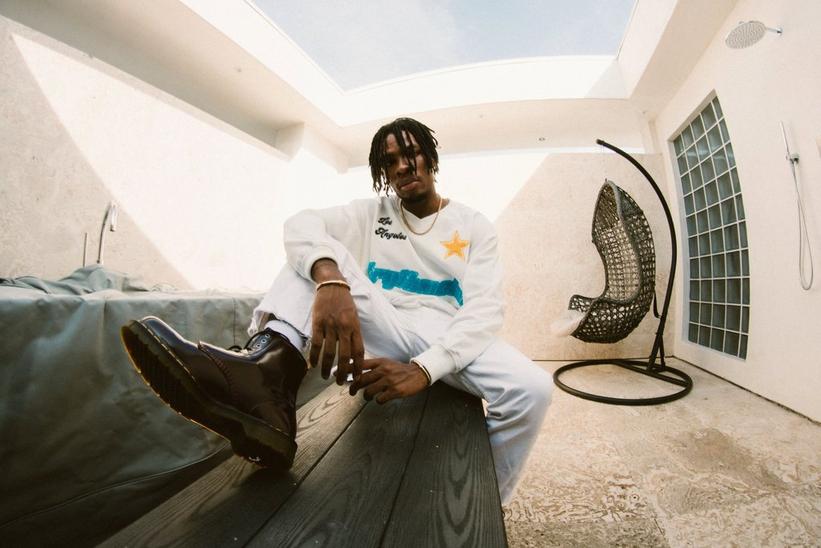 news
Joeboy Sets The Record Straight On His Viral Sensation "Sip (Alcohol)," Discusses His Origins & Future: "My Best Songs Are Ahead Of Me"
Nigerian star Joeboy is part of a vanguard of Afrobeats artists making soothing and gorgeous music — so when some well-intentioned TikTokers took his song "Sip (Alcohol)" in a hedonistic direction, he felt compelled to speak up
GRAMMYs
/
Dec 1, 2021 - 01:18 am
For pretty much every living artist with an internet connection, the golden goose is to go viral in one way or another. In 2021, TikTok is the primary avenue for that to happen.
But when Afrobeats singer-songwriter Joeboy's single "Sip (Alcohol)" took on a life of its own as a TikTok challenge — where fans pour hard liquor and palm oil down their throats — he wasn't comfortable at all with the way he went viral.
"I was very, very intentional: 'That's why I sip,'" the Lagos, Nigeria, native tells GRAMMY.com at a Manhattan hotel lobby. "Not drink, or gulp, or pour — so I wouldn't be misleading people, encouraging them to get drunk or wasted." While Joeboy enjoys a glass of white wine like anybody else, the single isn't about drinking oneself blind; it's an ode to chilling out and escaping life's worries.
This aligns with the overall message of Afrobeats, an often dreamy and luxurious genre currently taking over the world. Sure, there are turn-up songs to be found, but you're just as likely to find ethereal, therapeutic ballads that deal with matters of the heart.
And if you're looking for that particular vibe, Joeboy, who released his debut album Somewhere Between Beauty and Magic and appeared on Major Lazer's GRAMMY-nominated album Music is the Weapon in 2021, is one to seek out immediately. (He has an as-yet-unnamed EP on the way — look out for that in early 2022.)
GRAMMY.com caught up with Joeboy to discuss the true meaning of "Sip (Alcohol)," how an Ed Sheeran cover rocketed him into the stratosphere, and why he has no plans to rest on his laurels in the 2020s.
This interview has been edited for clarity.
"Sip (Alcohol)" has a lot of momentum right now. I hear you had to tell your fans to not do a TikTok challenge, though.
On TikTok, it was getting really, really crazy. People started pouring stuff [everywhere]. It was kind of off-brand for me. It was portraying the song in some kind of light that was not intended, so I had to speak up on that. People were drinking palm oil and pouring stuff on everybody.
They were drinking palm oil?
Yeah. It was crazy, man. It was a trend. It looked bad. When you come to an extreme like that, just chill.
What message were you trying to send with the song?
I'd say, in life, we all have challenges. It's never-ending. It never stops. Sometimes, you need a break — a temporary escape.
For me, at that point, it was wine. I like white wine. So, I was in Ghana just staring at the sky, and these words just came into my head [Sings softly] "That's why I sip my alcohol/ I don't wanna reason bad things no more." It's a feel-good song. Regardless, there'll be challenges, but we need to enjoy ourselves at the same time.
Right, so it's not about getting wasted. It's about chilling out.
That's why I said "sip." I was very, very intentional: "That's why I sip." Not drink, or gulp, or pour — so I wouldn't be misleading people, encouraging them to get drunk or wasted.
Joeboy. Photo: Williummm
While crafting "Sip (Alcohol)," what did you want to draw from, aurally speaking?
Right now, I'm listening to a lot of dancehall songs. I listened to a lot of Bob Marley, so that was kind of the influence. I really just wanted to switch my songs up. I felt like it was time for me to evoke something [different]. Variety is the spice of life. Regardless of how good or great it is, people get a different side.
I was trying to reach a large audience and court them with a song that everybody can relate to from all walks of life.
And what are you trying to impart with your next project?
I'm just trying to tell my story, firstly — connect people and give them music that makes them feel good, with good messages. That's the idea of the next album — singing about real life, basically.
So, what is your story? Can you relay it to me in a microcosm?
Growing up, for me, I had a lot of experience through music, through going to college at the University of Lagos. The music was based on my love life, pulling from my experiences and lifestyle. Things I've seen people do. The way your environment influences you.
I was born in Lagos. It was crazy, it was fun. I think Lagos is one of the best places. It's very, very wide and populated. Lagos is a fast city, so you have to be sharp. You have to be on your A-game. This morning, I was feeling like New York is like Lagos, in a way.
Is Lagos crazy in a good way?
In a good and bad way. Sometimes, it's in a bad way. I think it's pretty typical of densely populated cities.
What inspired you to get into the music business and devote your life to this?
Destiny. I always loved and enjoyed making music. Starting out, I just kept pushing in that direction. I felt like that was the only way I was headed. I remember all I did was make music for fun.
I used to record a lot of popular songs by Ed Sheeran. I recorded "Shape of You." I posted it on my Instagram and it went viral. That's how I met [fellow Nigerian singer/songwriter and Joeboy's mentor] Mr Eazi. He sent me a DM and we started working together. And from there, I took music more seriously.
So, it's always been a big part of me. My dad used to play the keyboard in church. My brother used to play the guitar. I sang in the choir. I was always involved in it. Life kept pushing me in that direction.
"Shape of You" definitely has some international flavors.
It has the beat of dancehall, pop, R&B… it's a worldwide song, basically.
I feel like Ed Sheeran and Drake did a lot to push those genres to the forefront.
It's been amazing. I'm so happy that the Afrobeats sound is becoming a world-renowned sound, like Wizkid, Burna Boy and Davido. It's going to open more doors for African music, and it's been great.
Joeboy. Photo: Williummm
Back to the "Sip (Alcohol)" video. What would you want to say to people who took in a weird spirit?
I think it was just an issue where negativity gets [out there]. I don't mean everybody was doing weird stuff. I posted on my page today the positive sides of a vibey song like that. It's cool — it's not cranky. It just started becoming a trend, and I wasn't comfortable with that, maybe.
Where do you see yourself going in the future? Do you feel that your best music is ahead of you?
Definitely, definitely. It gets better for me. I don't dwell on my achievements for too long. I celebrate my achievements, but you always have to keep it up. You can't just say "I have a No. 1, so I'm going to just chill." The world keeps revolving, and you have to keep moving. So, definitely, my best songs are ahead of me. I'm sure of that.
I'm one of the biggest Drake fans ever. I'm a big fan of Drake and Chris Brown. I watched a documentary on them, and I saw how they work. They don't stop. If you want to stay hot, you have to keep working and improving yourself. That's what I believe in.
Olamidé On The Ascent Of Afrobeats, Supporting Newer Artists & His Subdued New Album UY Scuti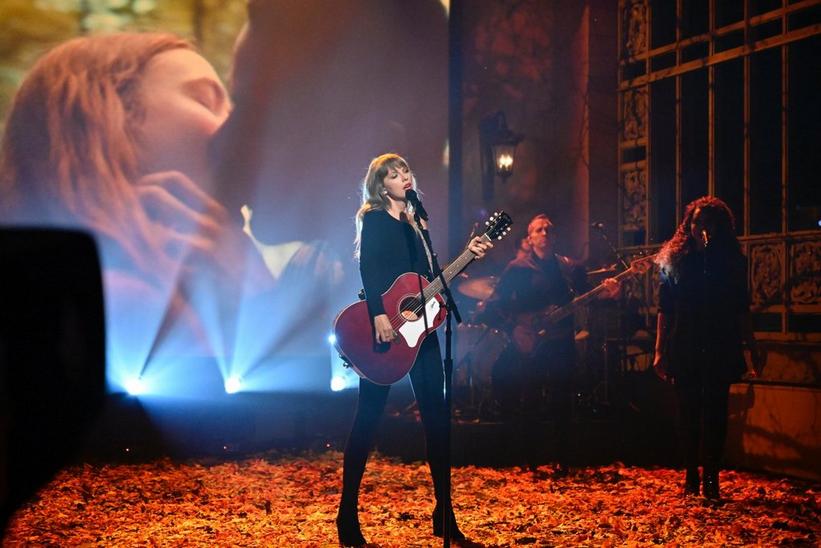 Photo: Will Heath/NBC/NBCU Photo Bank via Getty Images
news
2021 In Review: 8 Trends That Defined Pop
Pop's reach became even wider this year, with newcomers, superstars and global acts all delivering some of the year's biggest hits and memorable moments
GRAMMYs
/
Dec 30, 2021 - 10:06 pm
It seems there's never a dull moment in pop music. But in 2021, the genre's rising stars and longtime greats all came out swinging, always giving fans something to be excited about.
Taylor Swift and her unofficial protege, Olivia Rodrigo, made for two of the biggest stories of the year: Swift began releasing her rerecorded albums, and Rodrigo had the world listening after she dropped her global phenomenon "driver's license."
Pop expanded its palette this year, too, with K-pop experiencing its biggest year yet and Nigeria proving that its Afropop stars have some serious promise.
On top of all of that, fans finally received some of pop's most-anticipated albums in 2021, making for a year that was truly monumental and memorable. Take a look at eight of the genre's most prominent trends below.
Teenage Angst Took Over
From the moment 2021 began, there was no denying it was going to be the year of Olivia Rodrigo. With the runaway chart and streaming successes of her two biggest hits so far — the teenage heartbreak ballad "driver's license" and the angsty, Paramore-sampling "good 4 u," which both debuted atop the Billboard Hot 100 — the 18-year-old was at the helm of young stars who weren't afraid to get raw and real in 2021.
A sense of vulnerability was the through-line of pop's new wave this year, and it clearly resonated. In addition to Rodrigo's triumphs, Australian breakout The Kid LAROI landed a Top 10 hit with the gut-wrenching acoustic track "Without You" as well as a Hot 100 and pop radio No. 1 with the Justin Bieber-assisted bop "Stay." And if the honest lyrics of his hit singles aren't enough indication, just look at the title of its parent album: F--- Love.
Tate McRae, another 18-year-old, also hit a sweet spot with her peers with her anti-sympathetic breakup song, "you broke me first." The song has amassed more than one billion streams worldwide, also reaching No. 1 on pop radio.
Of course, Gen Z first got in their feelings thanks to Billie Eilish, and she continued to carry her torch in 2021 with the release of her second album, Happier Than Ever. Though the album's jazz-influenced, downtempo nature was a departure from the trap-led sound of her debut, When We All Fall Asleep, Where Do We Go?, it lyrically stayed right in line with the trenchant honesty that made her a star — and, seemingly, opened the floodgates for her teen successors.
"Taylor's Versions" Caused a Frenzy
Nearly two years after Taylor Swift announced that she'd be re-recording her first six albums in order to regain artistic and financial control, the first two albums arrived in 2021. And boy, did Swifties have a field day.
The country starlet turned pop superstar knew exactly what her loyal legion of followers would want, releasing remakes of fan favorites Fearless and Red this year. Upon the April release of Fearless (Taylor's Version), the album had the biggest opening day for an album on Spotify in 2021, garnering 50 million global streams on its first day and subsequently debuting atop the Billboard 200.
Yet, it was Red (Taylor's Version) that became a phenomenon, becoming the most-streamed album in a day from a female artist on Spotify with nearly 91 million global first-day streams (breaking the record she previously set with 2020's Folklore). The album's immediate draw owed partial thanks to a 10-minute version of her beloved power ballad "All Too Well," which took on a life of its own. Along with becoming a short film that Swift debuted in New York City and earning the singer her eighth No. 1 hit on the Billboard Hot 100, it also blew up the Twittersphere with scathing (yet amusing) tweets about the song's supposed subject, actor Jake Gyllenhaal.
Among Red (Taylor's Version)'s many other feats, the 10-minute, 13-second version of "All Too Well" also became the longest song to top the Hot 100. With four re-records still left to release, who knows what kind of records Swift will break next?
Black Women Took The Genre By Storm
While 2021 wasn't necessarily a breakout year for Doja Cat or Normani, it was the year that both stars came into their own — and, ultimately, reinvented the pop star ideal.
After teasing her pop sensibility with her 2020 smash "Say So," Doja Cat struck pop gold again with the SZA-featuring "Kiss Me More." The disco-tinged hit was just one of the many A-list collaborations on Doja's hailed album Planet Her, which has accumulated more than 3 billion streams since its June release and debuted at No. 2 on the Billboard 200.
On the opposite end, Normani — who got her start in pop girl group Fifth Harmony and saw her first two solo hits (2018's "Love Lies" and 2019's "Dancing With a Stranger") take over pop radio — reminded listeners of her versatility in 2021. Following an empowered team-up with Megan Thee Stallion for the Birds of Prey soundtrack, Normani recruited Cardi B to help bring out her R&B side on the sexy slow jam "Wild Side," which earned the 25-year-old singer her first hit on Billboard's Hot R&B/Hip-Hop Songs chart (in the top 5, no less).
Two artists who did have breakout years were Beyoncé protegee Chloë and German singer/songwriter Zoe Wees. Chloë, one half of R&B duo Chloe x Halle, released her debut solo single "Have Mercy" to critical acclaim, putting on showstopping performances of the song at the MTV Video Music Awards and the American Music Awards. Wees closed out the AMAs with a powerful rendition of her poignant song, "Girls Like Us," the follow-up to her viral hit "Control."
Artists Loudly Proclaimed Their Sexuality
As acceptance becomes more prominent within mainstream music, stars are latching on to the new era of being open about however they identify.
Though Lil Nas X came out as gay in 2019, his sonic proclamation came in controversial form with "Montero (Call Me By Your Name)." The video for the flamenco-dripped track — whose title references the 2017 gay romance film Call Me By Your Name — depicted biblical and Satanic scenes in racy fashion. Despite resulting in backlash from religious groups, the song and video's bold statement served as an impactful one for the LGBTQ+ community — as Lil Nas put it himself, pushing for "more acceptance, more open-mindedness amongst humanity as a whole."
Demi Lovato (who announced they are non-binary in May) featured a song about their sexual fluidity on their seventh album, Dancing With the Devil, released in April. The wavy "The Kind of Lover I Am" declares "Doesn't matter, you're a woman or a man/ That's the kind of lover I am" on its rolling chorus.
Bringing back one of pop's first sexual fluidity anthems, Fletcher interpolated Katy Perry's "I Kissed A Girl" for her own single "Girls Girls Girls," which marked "the freedom and the celebration I've been craving my whole life," she said in a press release. One month later, she teamed up with Hayley Kiyoko (who has been dubbed "Lesbian Jesus" by her fans) for "Cherry," a flirty sapphic jam.
K-Pop's English Infusion Blew Up
Thanks to the likes of BTS and BLACKPINK — and now countless other groups — K-pop has made its way into the U.S. pop market in a major way in recent years. As it has continued to boom, more and more artists are releasing songs that are completely in English — and the genre is arguably bigger than ever.
Less than a year after BTS first dabbled in English-language singles with 2020's smash "Dynamite," they delivered the biggest hit of their career with the smooth sensation "Butter." The song debuted at No. 1 on the Billboard Hot 100, where it stayed for 10 non-consecutive weeks — a streak initially broken up by their third English-language hit, "Permission to Dance."
BLACKPINK saw two of its members go solo in 2021, Lisa and Rosé, who each issued English-language singles of their own. Lisa's "Money" and Rosé's "On The Ground" both landed on the Hot 100, respectively garnering more than 375 million and 255 million YouTube views alone.
Several other acts released notable English-language tracks, with SEVENTEEN and TWICE each putting out their first: "2 MINUS 1" features SEVENTEEN members Joshua and Vernon, and "The Feels" became TWICE's first top 20 hit on the Billboard Global 200, where it reached No. 12.
Read More: 5 K-Pop Songwriters & Producers Who Defined 2021: SUMIN, Teddy Park, ADORA, RM & SUGA
Pop Became More Global Than Ever Before
South Korea isn't the only far-flung country having a moment. In fact, Nigeria is arguably one of the most fruitful geographical founts of music — particularly thanks to the recent Afropop explosion.
Wizkid — who first saw global success with his Drake collaboration, "One Dance," in 2016 — earned his first Billboard Hot 100 hit as a lead artist with the R&B-tinged single "Essence." The song features fellow Nigerian singer Tems, making history as the first Nigerian song to break the Hot 100 top 10. The sultry track caught the attention of Justin Bieber, who hopped on a remix and declared it the "song of the summer."
Bieber also enlisted Nigerian star Burna Boy for his widely praised LP, Justice, one of the singer/rapper's many pop-driven appearances in 2021, including Sia, Jon Bellion and John Legend.
Two other rising Nigerian acts, Joeboy and Fireboy DML, saw their Afropop takes resonate this year, too. Joeboy's "Alcohol" inspired a viral TikTok craze, and the success of Fireboy's "Peru" landed a remix with Ed Sheeran in December.
Elsewhere, Latin still proves to have a profound impact in the pop world. Puerto Rican newcomer Rauw Alejandro's irresistibly catchy "Todo De Ti" made its way to mainstream radio, as did Maluma's global hit "Hawái," the latter thanks to a remix with The Weeknd. And Pop queens Christina Aguilera and Selena Gomez also honored their Latin roots: Aguilera dropped two singles, "Pas Mis Muchachas" and "Somos Nada"; Gomez released her first Spanish-language project, Revelación.
In the streaming world, Bad Bunny — Spotify's most-streamed artist for the second year in a row — and BTS (No. 3 on Spotify's year-end tally) proved that Latin and K-pop are equal contenders to pop powerhouses like Taylor Swift and Bieber, who were No. 2 and 5, respectively.
Superstars Joined Forces
Sure, every year sees star-studded collaborations. But with artists having unprecedented downtime in 2020 and into 2021, some iconic pairings were born.
Ariana Grande and The Weeknd — no strangers to working together — scored their first Hot 100 No. 1 with a remix of The Weeknd's "Save Your Tears." Another Grande collaborator, Lizzo, teamed up with Cardi B for her latest single, "Rumors."
One of the most unexpected (and brilliant) partnerships came from Bruno Mars and Anderson .Paak, who joined forces for the '70s funk-inspired duo Silk Sonic. The pair dropped their silky debut single, "Leave the Door Open," just one week after announcing their joint project in February, and unveiled An Evening With Silk Sonic in November.
Veterans recruited some of pop's newer voices, too. Australian icon Kylie Minogue dueted with British electropop star Years & Years on "A Second to Midnight," a track from her reissue album, Disco: Guest List Edition. She also featured Dua Lipa on the album on a song titled "Real Groove."
Lipa co-starred with another legend, Elton John, on the chart-topping (and "Rocket Man"-sampling) hit "Cold Heart (PNAU Remix)." The single was part of John's jam-packed collaborative album, The Lockdown Sessions, which also featured Charlie Puth, Stevie Nicks and Stevie Wonder, among many others.
Long-Awaited Albums Arrived
Silk Sonic appeased those eagerly waiting for Bruno Mars to follow up his 2016 Album Of The Year-winning LP, 24K Magic, as the duo's material featured plenty of signature Bruno power hooks and slinky melodies. But those still longing for a solo Bruno Mars record may have at least been satisfied by the other 2021 arrivals.
Six years in the making, Adele's 30 finally landed in November — and, unsurprisingly, became the top-selling album of the year in just its first three days. The LP has now sold more than 1 million copies, and spawned the singer's fifth Hot 100 No. 1 with the poignant lead single, "Easy on Me." Beyond accolades, 30 sees Adele at her most vulnerable — as she's said herself, it centers around her divorce from entrepreneur Simon Konecki — which resulted in her most raw and powerful work yet.
Considering Ed Sheeran's extensive touring schedule that had the singer/songwriter on the road until the end of August 2019, it was almost hard to believe it had been four years since his last album. Surely some Sheerios felt the agony, but it was worth the wait: =, Sheeran's fourth studio album, offered 14 new tracks that expand on the star's signature talents, from heartfelt falsetto to boot-stomping melodies.
In what felt like the day that may never come, Kanye West delivered his tenth album, Donda, in August. The project had seen multiple postponements since its originally scheduled release of July 2020, but perhaps that's because the final product has a whopping 27 songs. While the album leans more into West's hip-hop roots, its impressive roster of guest stars — from The Weeknd to Watch the Throne cohort JAY-Z — offered any kind of Kanye fan something to enjoy.
After such a whirlwind year, one big question stands out as we enter 2022: what's next?
2021 In Review: 8 Trends That Defined Latin Music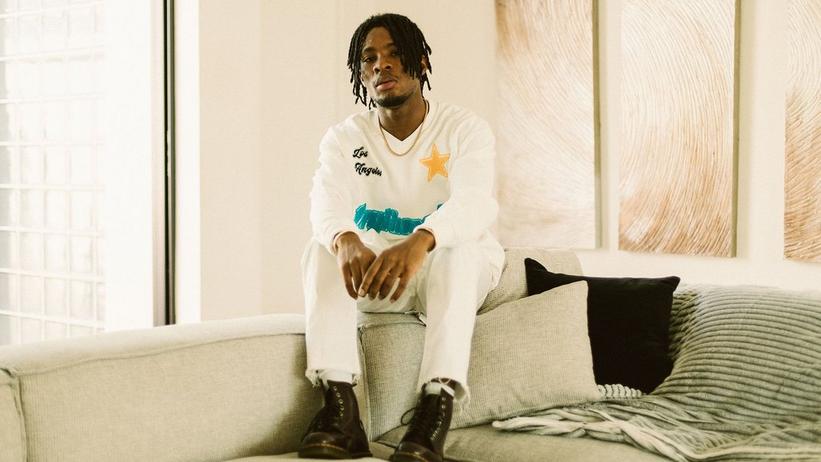 video
Herbal Tea & White Sofas: Why Joeboy Calls Nigerian Jollof Rice "The Best Food In The World"
Learn about how jollof rice, video games and the energy of a live crowd spark joy for Joeboy in his appearance on GRAMMY.com's Herbal Tea & White Sofas
GRAMMYs
/
Feb 7, 2022 - 05:28 pm
Last year, Joeboy landed a viral hit with "Sip (Alcohol)," which sparked a booze-gulping TikTok craze that the singer admitted was "kind of off-brand for me" in a 2021 interview with GRAMMY.com. In that same chat, he professed his love for white wine — but now, the Nigerian Afropop artist wants the world to know his favorite food.
In the latest episode of Herbal Tea & White Sofas, a video series in which artists explain what's on their riders, Joeboy talks about his backstage creature comforts, taking a bold stance on a West African delicacy.
"Jollof rice is like the best food in the world," he says. "I'm ready to argue that with anybody."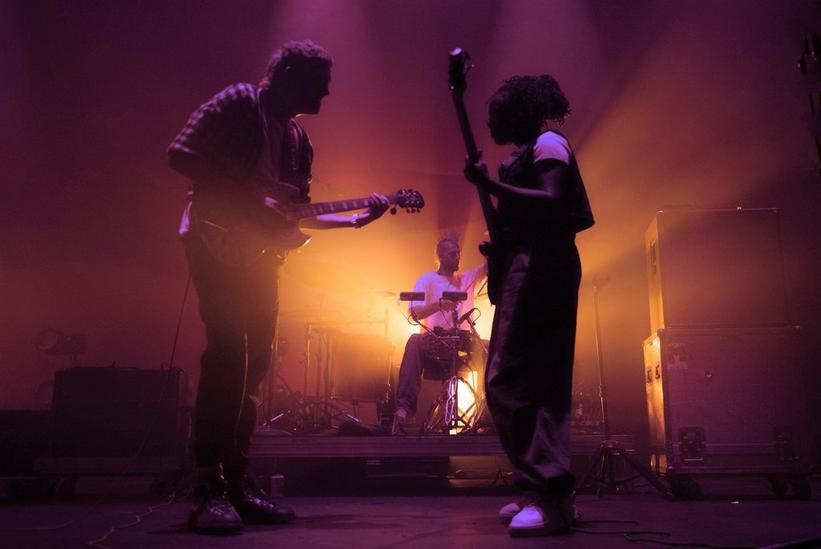 list
A Guide To Modern Funk For The Dance Floor: L'Imperatrice, Shiro Schwarz, Franc Moody, Say She See & Moniquea
James Brown changed the sound of popular music when he found the power of the one and unleashed the funk with "Papa's Got a Brand New Bag." Today, funk lives on in many forms, including these exciting bands from across the world.
GRAMMYs
/
Nov 25, 2022 - 04:23 pm
It's rare that a genre can be traced back to a single artist or group, but for funk, that was James Brown. The Godfather of Soul coined the phrase and style of playing known as "on the one," where the first downbeat is emphasized, instead of the typical second and fourth beats in pop, soul and other styles. As David Cheal eloquently explains, playing on the one "left space for phrases and riffs, often syncopated around the beat, creating an intricate, interlocking grid which could go on and on." You know a funky bassline when you hear it; its fat chords beg your body to get up and groove.
Brown's 1965 classic, "Papa's Got a Brand New Bag," became one of the first funk hits, and has been endlessly sampled and covered over the years, along with his other groovy tracks. Of course, many other funk acts followed in the '60s, and the genre thrived in the '70s and '80s as the disco craze came and went, and the originators of hip-hop and house music created new music from funk and disco's strong, flexible bones built for dancing.
Legendary funk bassist Bootsy Collins learned the power of the one from playing in Brown's band, and brought it to George Clinton, who created P-funk, an expansive, Afrofuturistic, psychedelic exploration of funk with his various bands and projects, including Parliament-Funkadelic. Both Collins and Clinton remain active and funkin', and have offered their timeless grooves to collabs with younger artists, including Kali Uchis, Silk Sonic, and Omar Apollo; and Kendrick Lamar, Flying Lotus, and Thundercat, respectively.
In the 1980s, electro-funk was born when artists like Afrika Bambaataa, Man Parrish, and Egyptian Lover began making futuristic beats with the Roland TR-808 drum machine — often with robotic vocals distorted through a talk box. A key distinguishing factor of electro-funk is a de-emphasis on vocals, with more phrases than choruses and verses. The sound influenced contemporaneous hip-hop, funk and electronica, along with acts around the globe, while current acts like Chromeo, DJ Stingray, and even Egyptian Lover himself keep electro-funk alive and well.
Today, funk lives in many places, with its heavy bass and syncopated grooves finding way into many nooks and crannies of music. There's nu-disco and boogie funk, nodding back to disco bands with soaring vocals and dance floor-designed instrumentation. G-funk continues to influence Los Angeles hip-hop, with innovative artists like Dam-Funk and Channel Tres bringing the funk and G-funk, into electro territory. Funk and disco-centered '70s revival is definitely having a moment, with acts like Ghost Funk Orchestra and Parcels, while its sparkly sprinklings can be heard in pop from Dua Lipa, Doja Cat, and, in full "Soul Train" character, Silk Sonic. There are also acts making dreamy, atmospheric music with a solid dose of funk, such as Khruangbin's global sonic collage.
There are many bands that play heavily with funk, creating lush grooves designed to get you moving. Read on for a taste of five current modern funk and nu-disco artists making band-led uptempo funk built for the dance floor. Be sure to press play on the Spotify playlist above, and check out GRAMMY.com's playlist on Apple Music, Amazon Music and Pandora.
Say She She
Aptly self-described as "discodelic soul," Brooklyn-based seven-piece Say She She make dreamy, operatic funk, led by singer-songwriters Nya Gazelle Brown, Piya Malik and Sabrina Mileo Cunningham. Their '70s girl group-inspired vocal harmonies echo, sooth and enchant as they cover poignant topics with feminist flair.
While they've been active in the New York scene for a few years, they've gained wider acclaim for the irresistible music they began releasing this year, including their debut album, Prism. Their 2022 debut single "Forget Me Not" is an ode to ground-breaking New York art collective Guerilla Girls, and "Norma" is their protest anthem in response to the news that Roe vs. Wade could be (and was) overturned. The band name is a nod to funk legend Nile Rodgers, from the "Le freak, c'est chi" exclamation in Chic's legendary tune "Le Freak."
Moniquea
Moniquea's unique voice oozes confidence, yet invites you in to dance with her to the super funky boogie rhythms. The Pasadena, California artist was raised on funk music; her mom was in a cover band that would play classics like Aretha Franklin's "Get It Right" and Gladys Knight's "Love Overboard." Moniquea released her first boogie funk track at 20 and, in 2011, met local producer XL Middelton — a bonafide purveyor of funk. She's been a star artist on his MoFunk Records ever since, and they've collabed on countless tracks, channeling West Coast energy with a heavy dose of G-funk, sunny lyrics and upbeat, roller disco-ready rhythms.
Her latest release is an upbeat nod to classic West Coast funk, produced by Middleton, and follows her February 2022 groovy, collab-filled album, On Repeat.
Shiro Schwarz
Shiro Schwarz is a Mexico City-based duo, consisting of Pammela Rojas and Rafael Marfil, who helped establish a modern funk scene in the richly creative Mexican metropolis. On "Electrify" — originally released in 2016 on Fat Beats Records and reissued in 2021 by MoFunk — Shiro Schwarz's vocals playfully contrast each other, floating over an insistent, upbeat bassline and an '80s throwback electro-funk rhythm with synth flourishes.
Their music manages to be both nostalgic and futuristic — and impossible to sit still to. 2021 single "Be Kind" is sweet, mellow and groovy, perfect chic lounge funk. Shiro Schwarz's latest track, the joyfully nostalgic "Hey DJ," is a collab with funkstress Saucy Lady and U-Key.
L'Impératrice
L'Impératrice (the empress in French) are a six-piece Parisian group serving an infectiously joyful blend of French pop, nu-disco, funk and psychedelia. Flore Benguigui's vocals are light and dreamy, yet commanding of your attention, while lyrics have a feminist touch.
During their energetic live sets, L'Impératrice members Charles de Boisseguin and Hagni Gwon (keys), David Gaugué (bass), Achille Trocellier (guitar), and Tom Daveau (drums) deliver extended instrumental jam sessions to expand and connect their music. Gaugué emphasizes the thick funky bass, and Benguigui jumps around the stage while sounding like an angel. L'Impératrice's latest album, 2021's Tako Tsubo, is a sunny, playful French disco journey.
Franc Moody
Franc Moody's bio fittingly describes their music as "a soul funk and cosmic disco sound." The London outfit was birthed by friends Ned Franc and Jon Moody in the early 2010s, when they were living together and throwing parties in North London's warehouse scene. In 2017, the group grew to six members, including singer and multi-instrumentalist Amber-Simone.
Their music feels at home with other electro-pop bands like fellow Londoners Jungle and Aussie act Parcels. While much of it is upbeat and euphoric, Franc Moody also dips into the more chilled, dreamy realm, such as the vibey, sultry title track from their recently released Into the Ether.
The Rise Of Underground House: How Artists Like Fisher & Acraze Have Taken Tech House, Other Electronic Genres From Indie To EDC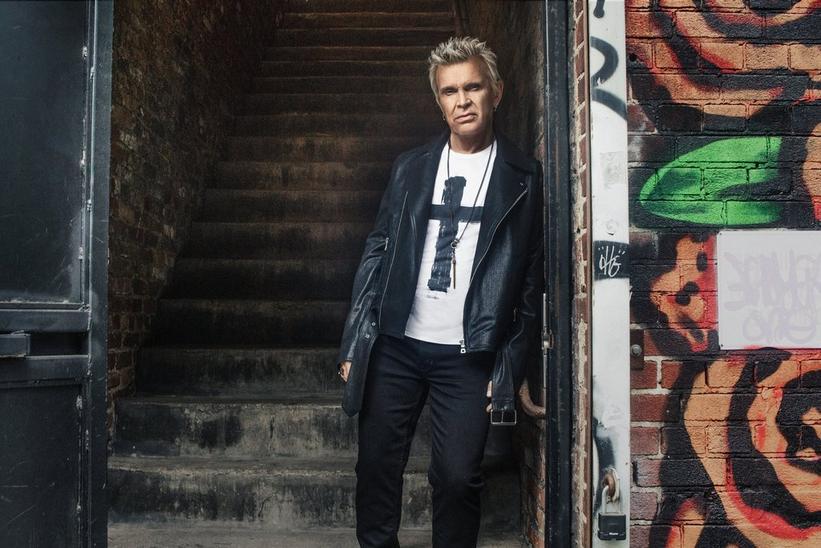 interview
Living Legends: Billy Idol On Survival, Revival & Breaking Out Of The Cage
"One foot in the past and one foot into the future," Billy Idol says, describing his decade-spanning career in rock. "We've got the best of all possible worlds because that has been the modus operandi of Billy Idol."
GRAMMYs
/
Nov 25, 2022 - 04:19 pm
Living Legends is a series that spotlights icons in music still going strong today. This week, GRAMMY.com spoke with Billy Idol about his latest EP,  Cage, and continuing to rock through decades of changing tastes.
Billy Idol is a true rock 'n' roll survivor who has persevered through cultural shifts and personal struggles. While some may think of Idol solely for "Rebel Yell" and "White Wedding," the singer's musical influences span genres and many of his tunes are less turbo-charged than his '80s hits would belie.  
Idol first made a splash in the latter half of the '70s with the British punk band Generation X. In the '80s, he went on to a solo career combining rock, pop, and punk into a distinct sound that transformed him and his musical partner, guitarist Steve Stevens, into icons. They have racked up multiple GRAMMY nominations, in addition to one gold, one double platinum, and four platinum albums thanks to hits like "Cradle Of Love," "Flesh For Fantasy," and "Eyes Without A Face." 
But, unlike many legacy artists, Idol is anything but a relic. Billy continues to produce vital Idol music by collaborating with producers and songwriters — including Miley Cyrus — who share his forward-thinking vision. He will play a five-show Vegas residency in November, and filmmaker Jonas Akerlund is working on a documentary about Idol's life. 
His latest release is Cage, the second in a trilogy of annual four-song EPs. The title track is a classic Billy Idol banger expressing the desire to free himself from personal constraints and live a better life. Other tracks on Cage incorporate metallic riffing and funky R&B grooves. 
Idol continues to reckon with his demons — they both grappled with addiction during the '80s — and the singer is open about those struggles on the record and the page. (Idol's 2014 memoir Dancing With Myself, details a 1990 motorcycle accident that nearly claimed a leg, and how becoming a father steered him to reject hard drugs. "Bitter Taste," from his last EP, The Roadside, reflects on surviving the accident.)
Although Idol and Stevens split in the late '80s — the skilled guitarist fronted Steve Stevens & The Atomic Playboys, and collaborated with Michael Jackson, Rick Ocasek, Vince Neil, and Harold Faltermeyer (on the GRAMMY-winning "Top Gun Anthem") —  their common history and shared musical bond has been undeniable. The duo reunited in 2001 for an episode of "VH1 Storytellers" and have been back in the saddle for two decades. Their union remains one of the strongest collaborations in rock 'n roll history.
While there is recognizable personnel and a distinguishable sound throughout a lot of his work, Billy Idol has always pushed himself to try different things. Idol discusses his musical journey, his desire to constantly move forward, and the strong connection that he shares with Stevens. 
Steve has said that you like to mix up a variety of styles, yet everyone assumes you're the "Rebel Yell"/"White Wedding" guy. But if they really listen to your catalog, it's vastly different.
Yeah, that's right. With someone like Steve Stevens, and then back in the day Keith Forsey producing... [Before that] Generation X actually did move around inside punk rock. We didn't stay doing just the Ramones two-minute music. We actually did a seven-minute song. [Laughs]. We did always mix things up. 
Then when I got into my solo career, that was the fun of it. With someone like Steve, I knew what he could do. I could see whatever we needed to do, we could nail it. The world was my oyster musically. 
"Cage" is a classic-sounding Billy Idol rocker, then "Running From The Ghost" is almost metal, like what the Devil's Playground album was like back in the mid-2000s. "Miss Nobody" comes out of nowhere with this pop/R&B flavor. What inspired that?
We really hadn't done anything like that since something like "Flesh For Fantasy" [which] had a bit of an R&B thing about it. Back in the early days of Billy Idol, "Hot In The City" and "Mony Mony" had girls [singing] on the backgrounds. 
We always had a bit of R&B really, so it was actually fun to revisit that. We just hadn't done anything really quite like that for a long time. That was one of the reasons to work with someone like Sam Hollander [for the song "Rita Hayworth"] on The Roadside. We knew we could go [with him] into an R&B world, and he's a great songwriter and producer. That's the fun of music really, trying out these things and seeing if you can make them stick. 
I listen to new music by veteran artists and debate that with some people. I'm sure you have those fans that want their nostalgia, and then there are some people who will embrace the newer stuff. Do you find it's a challenge to reach people with new songs?
Obviously, what we're looking for is, how do we somehow have one foot in the past and one foot into the future? We've got the best of all possible worlds because that has been the modus operandi of Billy Idol. 
You want to do things that are true to you, and you don't just want to try and do things that you're seeing there in the charts today. I think that we're achieving it with things like "Running From The Ghost" and "Cage" on this new EP. I think we're managing to do both in a way. 
Obviously, "Running From The Ghost" is about addiction, all the stuff that you went through, and in "Cage" you're talking about  freeing yourself from a lot of personal shackles. Was there any one moment in your life that made you really thought I have to not let this weigh me down anymore?
I mean, things like the motorcycle accident I had, that was a bit of a wake up call way back. It was 32 years ago. But there were things like that, years ago, that gradually made me think about what I was doing with my life. I didn't want to ruin it, really. I didn't want to throw it away, and it made [me] be less cavalier. 
I had to say to myself, about the drugs and stuff, that I've been there and I've done it. There's no point in carrying on doing it. You couldn't get any higher. You didn't want to throw your life away casually, and I was close to doing that. It took me a bit of time, but then gradually I was able to get control of myself to a certain extent [with] drugs and everything. And I think Steve's done the same thing. We're on a similar path really, which has been great because we're in the same boat in terms of lyrics and stuff. 
So a lot of things like that were wake up calls. Even having grandchildren and just watching my daughter enlarging her family and everything; it just makes you really positive about things and want to show a positive side to how you're feeling, about where you're going. We've lived with the demons so long, we've found a way to live with them. We found a way to be at peace with our demons, in a way. Maybe not completely, but certainly to where we're enjoying what we do and excited about it.
[When writing] "Running From The Ghost" it was easy to go, what was the ghost for us? At one point, we were very drug addicted in the '80s. And Steve in particular is super sober [now]. I mean, I still vape pot and stuff. I don't know how he's doing it, but it's incredible. All I want to be able to do is have a couple of glasses of wine at a restaurant or something. I can do that now.
I think working with people that are super talented, you just feel confident. That is a big reason why you open up and express yourself more because you feel comfortable with what's around you.
Did you watch Danny Boyle's recent Sex Pistols mini-series?
I did, yes.
You had a couple of cameos; well, an actor who portrayed you did. How did you react to it? How accurate do you think it was in portraying that particular time period?
I love Jonesy's book, I thought his book was incredible. It's probably one of the best bio books really. It was incredible and so open. I was looking forward to that a lot.
It was as if [the show] kind of stayed with Steve [Jones' memoir] about halfway through, and then departed from it. [John] Lydon, for instance, was never someone I ever saw acting out; he's more like that today. I never saw him do something like jump up in the room and run around going crazy. The only time I saw him ever do that was when they signed the recording deal with Virgin in front of Buckingham Palace. Whereas Sid Vicious was always acting out; he was always doing something in a horrible way or shouting at someone. I don't remember John being like that. I remember him being much more introverted.
But then I watched interviews with some of the actors about coming to grips with the parts they were playing. And they were saying, we knew punk rock happened but just didn't know any of the details. So I thought well, there you go. If ["Pistol" is]  informing a lot of people who wouldn't know anything about punk rock, maybe that's what's good about it.
Maybe down the road John Lydon will get the chance to do John's version of the Pistols story. Maybe someone will go a lot deeper into it and it won't be so surface. But maybe you needed this just to get people back in the flow.
We had punk and metal over here in the States, but it feels like England it was legitimately more dangerous. British society was much more rigid.
It never went [as] mega in America. It went big in England. It exploded when the Pistols did that interview with [TV host Bill] Grundy, that lorry truck driver put his boot through his own TV, and all the national papers had "the filth and the fury" [headlines].
We went from being unknown to being known overnight. We waited a year, Generation X. We even told them [record labels] no for nine months to a year. Every record company wanted their own punk rock group. So it went really mega in England, and it affected the whole country – the style, the fashions, everything. I mean, the Ramones were massive in England. Devo had a No. 1 song [in England] with "Satisfaction" in '77. Actually, Devo was as big as or bigger than the Pistols.
You were ahead of the pop-punk thing that happened in the late '90s, and a lot of it became tongue-in-cheek by then. It didn't have the same sense of rebelliousness as the original movement. It was more pop.
It had become a style. There was a famous book in England called Revolt Into Style — and that's what had happened, a revolt that turned into style which then they were able to duplicate in their own way. Even recently, Billie Joe [Armstrong] did his own version of "Gimme Some Truth," the Lennon song we covered way back in 1977.
When we initially were making [punk] music, it hadn't become accepted yet. It was still dangerous and turned into a style that people were used to. We were still breaking barriers.
You have a band called Generation Sex with Steve Jones and Paul Cook. I assume you all have an easier time playing Pistols and Gen X songs together now and not worrying about getting spit on like back in the '70s?
Yeah, definitely. When I got to America I told the group I was putting it together, "No one spits at the audience."
We had five years of being spat on [in the UK], and it was revolting. And they spat at you if they liked you. If they didn't like it they smashed your gear up. One night, I remember I saw blood on my T-shirt, and I think Joe Strummer got meningitis when spit went in his mouth.
You had to go through a lot to become successful, it wasn't like you just kind of got up there and did a couple of gigs. I don't think some young rock bands really get that today.
With punk going so mega in England, we definitely got a leg up. We still had a lot of work to get where we got to, and rightly so because you find out that you need to do that. A lot of groups in the old days would be together three to five years before they ever made a record, and that time is really important. In a way, what was great about punk rock for me was it was very much a learning period. I really learned a lot [about] recording music and being in a group and even writing songs.
Then when I came to America, it was a flow, really. I also really started to know what I wanted Billy Idol to be. It took me a little bit, but I kind of knew what I wanted Billy Idol to be. And even that took a while to let it marinate.
You and Miley Cyrus have developed a good working relationship in the last several years. How do you think her fans have responded to you, and your fans have responded to her?
I think they're into it. It's more the record company that she had didn't really get "Night Crawling"— it was one of the best songs on Plastic Hearts, and I don't think they understood that. They wanted to go with Dua Lipa, they wanted to go with the modern, young acts, and I don't think they realized that that song was resonating with her fans. Which is a shame really because, with Andrew Watt producing, it's a hit song.
But at the same time, I enjoyed doing it. It came out really good and it's very Billy Idol. In fact, I think it's more Billy Idol than Miley Cyrus. I think it shows you where Andrew Watt was. He was excited about doing a Billy Idol track. She's fun to work with. She's a really great person and she works at her singing — I watched her rehearsing for the Super Bowl performance she gave. She rehearsed all Saturday morning, all Saturday afternoon, and Sunday morning and it was that afternoon. I have to admire her fortitude. She really cares.
I remember when you went on "Viva La Bam" back in 2005 and decided to give Bam Margera's Lamborghini a new sunroof by taking a power saw to it. Did he own that car? Was that a rental?
I think it was his car.
Did he get over it later on?
He loved it. [Laughs] He's got a wacky sense of humor. He's fantastic, actually. I'm really sorry to see what he's been going through just lately. He's going through a lot, and I wish him the best. He's a fantastic person, and it's a shame that he's struggling so much with his addictions. I know what it's like. It's not easy.
Musically, what is the synergy like with you guys during the past 10 years, doing Kings and Queens of the Underground and this new stuff? What is your working relationship like now in this more sober, older, mature version of you two as opposed to what it was like back in the '80s?
In lots of ways it's not so different because we always wrote the songs together, we always talked about what we're going to do together. It was just that we were getting high at the same time.We're just not getting [that way now] but we're doing all the same things.
We're still talking about things, still [planning] things:What are we going to do next? How are we going to find new people to work with? We want to find new producers. Let's be a little bit more timely about putting stuff out.That part of our relationship is the same, you know what I mean? That never got affected. We just happened to be overloading in the '80s.
The relationship's… matured and it's carrying on being fruitful, and I think that's pretty amazing. Really, most people don't get to this place. Usually, they hate each other by now. [Laughs] We also give each other space. We're not stopping each other doing things outside of what we're working on together. All of that enables us to carry on working together. I love and admire him. I respect him. He's been fantastic. I mean, just standing there on stage with him is always a treat. And he's got an immensely great sense of humor. I think that's another reason why we can hang together after all this time because we've got the sense of humor to enable us to go forward.
There's a lot of fan reaction videos online, and I noticed a lot of younger women like "Rebel Yell" because, unlike a lot of other '80s alpha male rock tunes, you're talking about satisfying your lover.
It was about my girlfriend at the time, Perri Lister. It was about how great I thought she was, how much I was in love with her, and how great women are, how powerful they are.
It was a bit of a feminist anthem in a weird way. It was all about how relationships can free you and add a lot to your life. It was a cry of love, nothing to do with the Civil War or anything like that. Perri was a big part of my life, a big part of being Billy Idol. I wanted to write about it. I'm glad that's the effect.
Is there something you hope people get out of the songs you've been doing over the last 10 years? Do you find yourself putting out a message that keeps repeating?
Well, I suppose, if anything, is that you can come to terms with your life, you can keep a hold of it. You can work your dreams into reality in a way and, look, a million years later, still be enjoying it.
The only reason I'm singing about getting out of the cage is because I kicked out of the cage years ago. I joined Generation X when I said to my parents, "I'm leaving university, and I'm joining a punk rock group." And they didn't even know what a punk rock group was. Years ago, I'd write things for myself that put me on this path, so that maybe in 2022 I could sing something like "Cage" and be owning this territory and really having a good time. This is the life I wanted.
The original UK punk movement challenged societal norms. Despite all the craziness going on throughout the world, it seems like a lot of modern rock bands are afraid to do what you guys were doing. Do you think we'll see a shift in that?
Yeah.  Art usually reacts to things, so I would think eventually there will be a massive reaction to the pop music that's taken over — the middle of the road music, and then this kind of right wing politics. There will be a massive reaction if there's not already one. I don't know where it will come from exactly. You never know who's gonna do [it].
Living Legends: Nancy Sinatra Reflects On Creating "Power And Magic" In Studio, Developing A Legacy Beyond "Boots" & The Pop Stars She Wants To Work With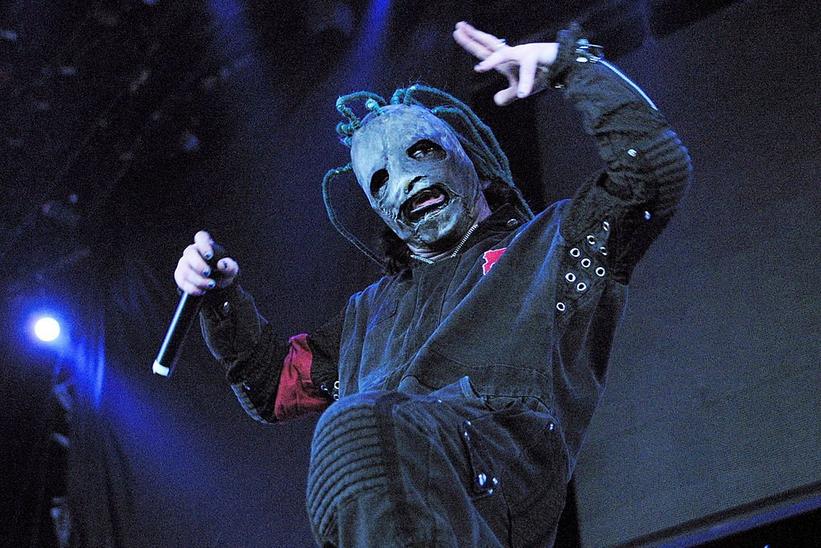 Slipknot performs during opening night of the Ozzfest 2001 in Chicago
Photo: Scott Gries/ImageDirect
list
5 Essential Nu-Metal Albums: How Slipknot, Korn, Deftones & Others Showcased Adolescent Rage With A Dramatic Flair
While nu-metal is sometimes remembered as a throw-away genre, many of its elements were groundbreaking at the time. GRAMMY.com collected the essential albums that best define nu-metal's aggression and innovation.
GRAMMYs
/
Nov 23, 2022 - 03:46 pm
Around the turn of the millennium, adolescent rage was personified by an anarchic blend of rap and rock, which gave birth to a new genre: nu-metal. The genre was severely theatrical, melding the brash, guitar-forward instrumentation and screaming lyricism of metal with rap's poetic delivery and drum machines.
Nu-metal took cues from early '90s alternative scenes where thrash-inspired bands such as Faith No More, Nine Inch Nails, Primus and Ministry mixed industrial, electronic, and metal music to create a dark, moody sound. Nu-metal took this further, often employing slow tempos, down-tuned guitars, and distorted string instruments. Groups such as Cypress Hill, Korn and Linkin Park featured a DJ and incorporated rapping.
While nu-metal was ripe for a wide variety of expression, the genre generally promoted individualism, breaking with tradition, and political anarchy. Its lyrics combined hip-hop's political history and metal's brutal aggression to create a sound that resonated with disaffected, sometimes isolated —  a clear deviation away from the proto-masculine themes of 1980s metal. Singers like Korn's Jonathan Davis expanded upon pervasive post-9/11 pessimism, tackling complex subjects like child abuse, suicidal thoughts, and depression. Other groups adopted imagery from horror icons H. R. Geiger (whose work inspired Alien) and Spawn comic creator Todd McFarlane.
Unlike metal in the '80s or grunge in the '90s, nu-metal was not dominated by caucasian men. Nu-metal's experimental incorporation of rap widened the genre's audience, bringing in Black and brown fans who might not otherwise listen to rock. Female-fronted bands like Evanescence, Kitty, and In This Moment were pivotal to the genre's dominance of festival circuits and merchandise, appealing to both sexes with strong female singers  whose intensity and aggression matched that of their male counterparts. Deftones — who fused Chicano sartorial aesthetics and lowrider iconography with goth culture — along with Fear Factory, P.O.D., and Rage Against the Machine, were fronted by Latinos. All System of Down members are of Armenian descent.
Nu-metal was as much a look as it was a musical genre, uniting fans in spiked hair, Adidas jumpsuits, and JNCO jeans. The fashion sense, ideology, and in-your-face aggression of the genre's musicality were personified by an intense commitment to the act. The members of Korn wore dreadlocks, black nail polish, unkempt facial hair, and baggy clothes. Slipknot took it one step further, donning disturbing yet mesmerizing masks, each one invoking the historical plague masks, horror icons, and at times, the darkness members felt inside them. 
While nu-metal is sometimes remembered as a throw-away genre during a low point in alternative music — due in part to the legal issues and problematic public perception of nu-metal acts like Marilyn Manson, Limp Bizkit, and Kid Rock —  many of its elements were groundbreaking at the time. Nu-metal groups including Korn and Slipknot, who released a new album this year, continue to resonate with listeners. GRAMMY.com collected the essential albums that best define nu-metal's aggression and innovation.
Korn -
Korn
(1994)
Nu-metal was formed and led by Korn, who was at the forefront of the genre's move to mainstream music in the 1990s. Over 14 studio albums, the band solidified the brash musicality of their signature sound — often melding rap/rock lyricism of bands like Cypress Hill with lyrics about alienation and loneliness. James "Munky" Shaffer and Brian "Head" Welchplayed seven-string guitars through a bevy of pedals, incorporating funk-laden bass lines that distinguished the California group from metal bands of the previous decade.
These experimental leanings were evident from the band's self-titled debut album, released six years before the genre broke into the mainstream. The album's cover laid the groundwork for what awaited listeners, an album filled with disturbing lyrics on childhood abuse and real-life boogie men. A little girl sits on a swing, motionless, peering up at a monstrous figure we only see by the outline of his shadow. From the moment Davis scream, "Are you reaaaddyyyy!!" on the opening track, "Blind," like it or not, you are on an 11-track crash course towards existential hell.
Rage Against the Machine - Evil Empire (1996)
Of all the nu-metal bands that leaned on hip-hop's legacy, Rage Against the Machine did so with the most authenticity and reverence. (Frontman Zach de la Rocha was well regarded within hip-hop circles, often being asked to tour and collaborate with acts like KRS-One, Chuck D, the Roots, and Saul Williams.) RATM was also one of the most political bands of the era, whose far-left, militaristic lyrics railed against capitalism, colonialism, military intervention abroad, and class warfare —  all socio-political issues in the daily headlines during the late '90s and early 2000s.
Evil Empire was made during a period of vicious infighting among the group, which had just wrapped three years of touring on the success of their debut album. What culminated was an album motivated by the band's distinct multicultural backgrounds and stubborn, idealistic stances on sound and theme. Songs like "People of the Sun," "Bulls on Parade" and "Down Rodeo" were liberation songs for the underclasses and oppressed. Its liner notes thanked writers and cultural critics Toni Morrison, James Baldwin, Abbie Hoffman, and Norman Mailer. 
With Evil Empire, RATM solidified itself as a band for the people and cut one of the great musical manifestos in the process. The populist political advocacy the band pursued in the early '90s was a precursor to contemporary American sentiment where many are overwhelmed by student loan debt, low-paying jobs, inequity and housing instability.
Deftones -
White Pony
(2000)
On their third release, Deftones embraced the anti-traditionalist mentality of the genre to make an anti-nu-metal album. White Pony tracks like "Adrenaline" and "Around the Fur" were a tonal shift away from the genre's darkness, favoring melody and romanticism.
Musically, the album had more in common with shoegaze than hip-hop or rap. The guitars were tuned lower than on "Around the Fur," and the album's only single, "Change (In the House of Flies)," sounded more like the Cure or Depeche Mode than Linkin Park or Limp Bizkit. Moreno sings in a sensual, reverb-drenched wail and adds a soft layer to tracks like "Feiticiera" and "Knife Prty." The album is ethereal and dream-like, thanks to the band stacking effect petals and creating a multi-textured sound. Rather than stand in defiance to nu-metal, White Pony characterizes how diverse and broad the genre's influences are. 
Slipknot -
Iowa
(2001)
As macabre as the members of Slipknot looked in their straight-jacket jumpsuits and torture-porn masks, their music was even more brutal. Slipknot embodied the pain many teenagers felt from school bullying and conservative values and encapsulated it by turning into a nightmarish group of nine mask-wearing maniacs delivering musical filth.
Their sophomore album, Iowa, was named after the band's birthplace while delivering their career's heaviest and darkest album. P"When we did 'Iowa,' we hated each other. We hated the world; the world hated us. Hate is the optimum word when describing the ethos of Slipknot," percussionist Shawn Crahan recalled. 
Hate also fueled Slipknot's lyrical content and stage presence. This is never more apparent than on the album's second track, "People=Shit," which is a spiritual successor to philosopher Jean-Paul Sartre's infamous line, "Hell is other people" in his 1944 play, "No Exit." Alternative Press described the album as "like having a plastic bag taped over your head for an hour while Satan uses your [privates] as a speedbag." 
System of a Down -
Toxicity
(2001)
After 9/11, America was searching for a place to project its sense of anger, sadness, and fragility. Mosques were attacked. Middle Easterners were profiled at airports. Out of this xenophobic muck, System of a Down emerged as a voice against the warmongering of the Afghanistan and Iraq Wars. "Toxicity" was released mere days after 9/11, but it presupposed the feelings of American interventionism that would permeate our country's news cycle for the next two decades.
Musically, the album mined influences from pro-rock, funk, jazz, hip-hop, and alternative metal, to create a sound that was impossible to define. The band used Middle Eastern instruments like sitar, as well as banjos and pianos to create ballads on love, spirituality, police brutality, and third-world politics. Serj Tankian's vocals resembled the stream-of-consciousness, automatic writing of Beat poets one minute and then the balladry of Leonard Cohen in the next. 
System of a Down were similar to RATM in their incorporation of hip-hop's political poetry, but   they spun this influence so far that the connective tissue is almost impossible to trace. SOAD was louder and more abrasive than other bands with hip-hop influences, but they could turn melodic at the stop of a dime, creating a flippant, surreal journey into a psychedelic symphony that showed the breadth of nu-metals expression. 
Take The Power Back: How Rage Against The Machine's Debut LP Created Rap-Rock With A Message