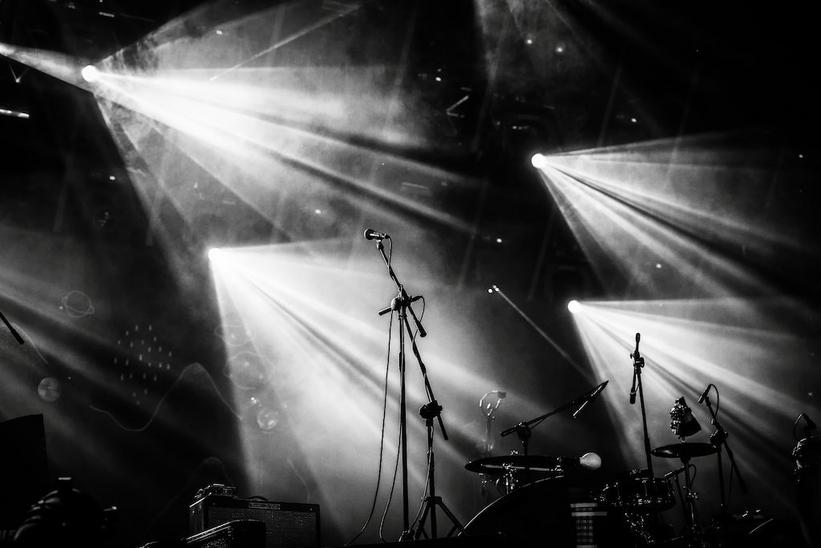 news
Independent Publicists Persist Through The Coronavirus Impact On The Music Industry
A part of the greater fabric that helps the music industry run, indie publicists are re-strategizing their approach while facing financial hardships during this unprecedented COVID-19 "new normal"
GRAMMYs
/
Mar 28, 2020 - 02:43 am
On the morning of March 16, Loren Medina sent an email very different from the kind she's used to sending. The Los Angeles-based publicist behind Jessie Reyez and Kali Uchis wasn't running business as usual. She wasn't sending a new single or album press release announcement. Instead, she found herself sending out a plea to the music industry.
"Dear colleagues and media partners, it is our duty to find creative solutions to keep our industry afloat," she began."With lockdowns enforced and more travel restrictions soon to come, we must not let the current situation paralyze us and/or allow the virus to take up all the space in the media."
By now, there is no doubt the music industry will come out of the coronavirus pandemic as one of the hardest-hit fields worldwide. Live music is gone: Tours and concerts, which serve as both a space for music discovery and the primary source of income for artists, have been universally canceled or postponed. Already, the loss of live music events alone could potentially be in the billions in the U.S.
Loren Medina
Other areas have not gone unscathed. Although Medina says her clients are not pausing their record releases, other artists, including Lady Gaga, Haim and Kehlani, have postponed or rescheduled major projects, citing the coronavirus as the reason. Elsewhere, Amazon is prioritizing deliveries of essential goods and has stopped CD and vinyl orders for the time being, a move that could ultimately hurt smaller labels the most. Across the pond, musicians in the U.K. have so far lost 13.9 million pounds (+$17 million) in estimated earnings, according to the Guardian.
Medina's home has become a type of ground zero. She now works remotely, just like the possibly millions of other people across the U.S. under the government's direction to stay home in an attempt to flatten the coronavirus (COVID-19) pandemic curve in the county, which now faces upwards of 86,000 cases. At her newfound home base, she assesses how to move forward day-by-day as the music industry faces such an unprecedented time.
A part of the greater fabric that helps the music industry run, Medina, who owns Guerrera PR, Marketing & Management and also represents acts like Omar Apollo and Cuco, among other artists, has been forced to re-strategize. Other publicists, tour managers, festival organizers and countless more in the music industry ecosystem are on the same boat. The new reality consists of social distancing and quarantining, a scenario that creates a challenge for parts of the modern music industry to function. Beyond it all, the virus is stripping music of its magic; no longer can people from all over the world come together in one place to enjoy it.
Independent publicists and smaller PR agencies now face their own unique challenges. Many run on project-based work focused on touring and album campaigns. With artists now canceling tours and rethinking album releases, the music publicity sector now faces a potential, and significant, loss in income—if not now, then in the future. On top of that, there is no option of severance for many publicists if they lose their jobs or clients.
While Medina isn't experiencing a loss of work now, because she works on project-based campaigns, future clients might be at stake as some artists are holding off on releasing new music until the current situation is alleviated.
RELATED: How The Global Coronavirus Pandemic Is Directly Impacting Songwriters, Musicians And Artists
For Detroit-based publicist Nathan Walker, tour-related press comprises 50 percent of his work. Nearly every tour date he was working through his boutique PR company Riot Act Media, whose roster includes Clap Your Hands Say Yeah, Young Jesus and STRFKR, was canceled last week or was on "the wait" to see what happens.
Part of his new normal, which also means working from home with his wife and a four-year-old, has been trying to uncrack the new pitching protocol. There is an ongoing conversation among publicists about how to pitch music media during a never-before-lived pandemic that only seems to worsen by the day and continues to dominate headlines. How should they be pitching about music now?
"I'm just trying to be really calculated with my pitches so that I'm not just blanketing people with lots and lots of music," Walker says.
And he isn't only practicing caution with media, but empathy as well.
"When I pitch an album during this time, I'm including a note sincerely hoping, because these are people I've worked with for years. I'm sincerely hoping they're in a good place right now," he says. "I'm just trying to keep the train on the tracks and send them a record that I think they'd love, and if they want me to stop pitching them, that's OK. I will understand."
Walker, who is staying hopeful about the situation and doing what he can for his artists, is not alone. Sarah Avrin of Girlie Action Media, Marketing & Management, home to Bikini Kill, Imogen Heap, Palehound and more, is pitching with thoughtfulness, too.
"I'm really focused on carefully and thoughtfully reaching out to journalists to make sure that they're in the headspace to be accepting pitches and discussing new art at the moment," she says.
A Desire For Escapism
Artists continue to put out work, whether or not pitches about it are accepted, and publicists will continue to push for their clients. "It may be a little less busy right now," Avrin says. "But I think it's going to pick up as artists have time on their hands to create and want to get engage, whether it's livestream performances or just putting out new singles and sharing."
Although initially she felt panic, Medina's email to media partners was one of her first steps toward regrouping her approach to engaging with the media. "I was just like, OK, technology can definitely make us rethink the way we do things and can provide us the opportunities to keep going and not completely stay stagnant," she says. "We still want to consume content, we want to be distracted, and there's a need for artists to continue to push out content."
Phoebe Smolin, who owns Locamotive PR and has worked with Caloncho, Mon Laferte, Carla Morrison and more, says culture is needed now more than ever.
"We can't lose sight of how important [culture] is, and in a time where we're all connecting in a way that we haven't before, I just think it's necessary," she says.
Smolin spent two days just replying to cancelations and has seen a loss in work in Europe, the U.S. and Latin America. She has also brainstormed with artists and media on how to move forward.
But Walker says sending pitches to some publications can be tough right now as they face their own troubles. Amid a constantly changing landscape dominated by digital giants like Facebook and Google, the virus has caused even more economic strain on traditional print magazines and newspapers as well as digital publications relying on ads.
Playboy announced its magazine will fold, stating: "the disruption of the coronavirus pandemic to content production and the supply chain became clearer and clearer, we were forced to accelerate a conversation we've been having internally: the question of how to transform our U.S. print product to better suit what consumers want today."
Alt-weeklies, which largely specialize in covering regional music and arts scenes and local live events, across the nation have announced layoffs and staff salary cuts. The cancelation of this year's SXSW greatly impacted the Austin Chronicle. Seattle's The Stranger and the Portland Mercury both announced layoffs, with the Mercury also announcing it would temporarily stop its print edition. Ad sales are cutting back and have affected newspapers like the Chicago Reader.
RELATED: Resources For Music Creators & Professionals Affected By COVID-19: West Region
"The other biggest challenge is promoting something like music to the press, who are currently worried about losing their jobs and also worried about a global pandemic," Walker says. "It's hard to be a publicist in these times because … It just seems frivolous to try and cheerlead music to people that have been crying, worried and stressed all day."
Change Needs To Happen
Just as the coronavirus has shed light on the weaknesses of governments around the world, this pandemic is highlighting how unfeasible the music industry has become for artists in the age of digital streaming. Music artists still heavily depend on touring and live events as a major income stream. While streaming comprises a majority of the industry's revenue, low royalty rates are not enough to make a living for some—the average musician makes between $20,000 and $25,000, according to a 2018 survey. Ultimately, the coronavirus will change the world and it will change the music industry along with it. How and if it will benefit artists remain the million-dollar questions.
For now, some artists have pivoted to livestream concerts. Erykah Badu, who had concert postponements due to COVID-19 precautions, is doing a series of streaming performances for which she is asking fans to pay $1, essentially sidestepping the middleman. Other artists have used "digital tip jars" to which fans can donate, while some have asked for nothing at all.
The rise of livestreams has become one of the industry's reactions to the pandemic, giving publicists material to help spread the word on what their artists are doing now. But livestreamed sets will never replace a live set, according to Medina, who's also an adjunct professor at the University of Southern California's Thorton School of Music.
Walker agrees: "Cybersex isn't sex. It's a temporary adjustment. Whether it's something that we can make financially viable during this time, depending on how long this time extends to, I'm not certain," he adds. "It has to come from the fan's heartfelt desire to support the artist."
Everyone in the industry is bracing, day by day, for what the repercussions for the loss of revenue and income will be. The situation has brought Walker to think about what it could mean for publicists specifically. "If I'm being honest, it's made me afraid that my work will no longer be viable," he says.
The uncertainty in the industry is at an all-time high and people are scared, but the situation has brought publicists to find solace in each other. "We're in a music community, so we're trying to be there for other people, even though we're indie publicists at other companies; we're a friendly company and there are other friendly indies out there, so we're all putting our heads together," Avrin says.
Smolin says she's become a "pseudo- psychologist" for her artists who fear what the pandemic's outcome could mean for them. Ultimately, the situation has caused relationships with her clients to strengthen.
Medina feels her extensive experience as an indie publicist has made it easier to survive such times of uncertainty. "Last week, I was very worried. I actually felt a little bit depressed," she says. "This week, I'm like, it's fine. I'm going to figure out what else I can do. If I have to put a pause on PR, I'll figure out what else I can do. It's nothing that I've never had to do before."
Avrin is taking things one day at a time. She believes this experience will force everyone in the industry, from artists to media, to get creative while also potentially opening unique opportunities for independent artists. All in all, "It's hard to say there is a silver lining," she says. "People are in pain and people are dying."
Recording Academy And MusiCares Establish COVID-19 Relief Fund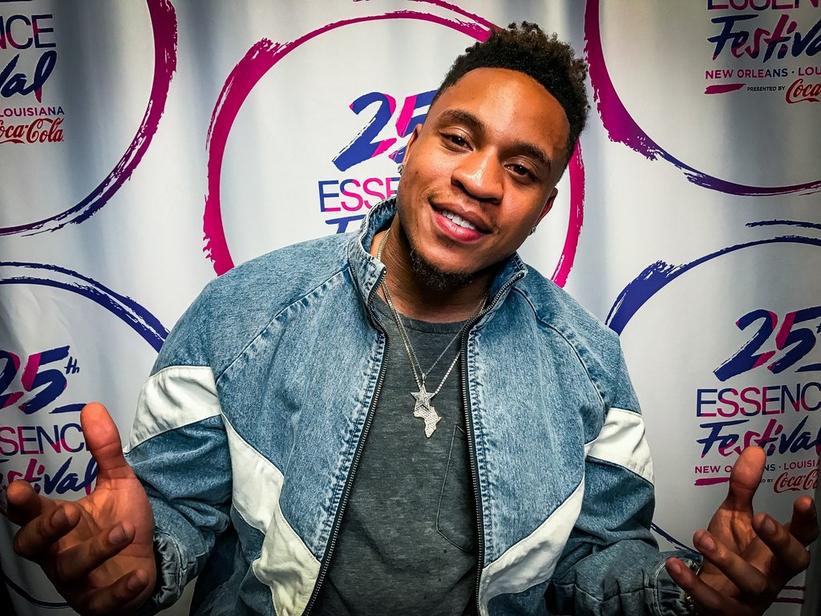 news
Rotimi On Performing At ESSENCE Fest, Growing Up African-American & More
The Nigerian-American singer and actor sat down with the Recording Academy to talk about what inspired his latest album, 'Walk With Me'
GRAMMYs
/
Jul 8, 2019 - 10:04 pm
In 2015, Rotimi stepped into the New Orleans Superdome for the first time to experience the magic of ESSENCE Fest. Four years later, in 2019, the "Love Riddim" singer returned to the celebration as a performer, something he said was spoken into existence.
"Last year me and my manager had a conversation and I said, 'Listen, I'm going to be on the [ESSENCE] mainstage this year. 365 days later, we did it," Rotimi told the Recording Academy at the 25th annual ESSENCE Fest.
Rotimi, also an actor on Starz' "Power," has evolved since his last album, 2017's Jeep Music, Vol.1. The singer said he really hit home with its follow-up, the recently released Walk With Me, a project he worked hard for, putting in hours in the studio after filming on set.
"Walk With Me is the first time I actually felt like I was giving myself as an artist, and personally I feel like with everything else I have going on I wanted to show people that this is really what I do," he said. "I wanted people to understand who Rotimi is, who Rotimi was before, who I want to be and just understand my growth and the journey and my passion for what I do."
Part of why the album felt like such a representation of him is because it embodies beats of his African roots, something he said was very present growing up Nigerian-American.
"I grew up with a lot of Fela Kuti and I grew up with Bob Marley," he said of his musical roots. "But I also grew up with Carl Thomas and Genuine and Usher, so there was a genuine mixture of who I am and what I've grown up to listen to. The actual Walk With Me project was a mixture of influences of Akon and Craig David."
Mumu Fresh On What She Learned From Working With The Roots, Rhyming & More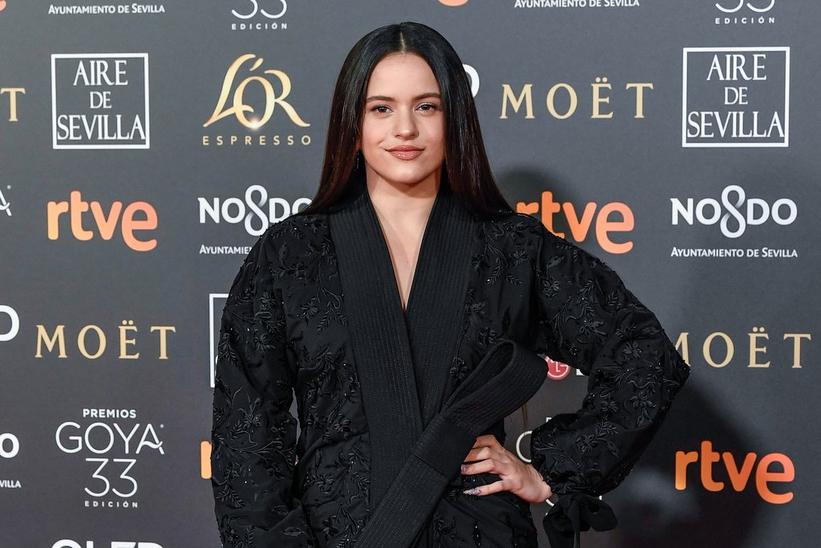 Photo: Carlos Alvarez/Getty Images
news
Rosalía Announces First Solo North American Tour
El Mal Querer Tour, named after the Spanish pop star's latest album, will come to Los Angeles on April 17 in between her Coachella performances
GRAMMYs
/
Mar 20, 2019 - 12:25 am
Rosalía is set to perform at some of the most popular music festivals around the globe, including Primavera Sound in Spain, Lollapalooza (Argentina and Chile) and Coachella, but the Spanish pop star isn't stopping there when she gets to the States. Now, she has announced her first solo North American Tour with a string of dates that will bring her to select cities in the U.S. and Canada.
El Mal Querer Tour, named after her latest album, will come to Los Angeles on April 17 in between her Coachella performances. Then she'll play San Francisco on April 22, New York on April 30 and close out in Toronto on May 2.
RELATED: How Rosalia Is Reinventing What It Means To Be A Global Pop Star
"I'm so happy to announce my first solo North American tour dates," the singer tweeted.
Rosalía won Best Alternative Song and Best Fusion/ Urban Interpretation at the 19th Latin GRAMMY Awards in November and has been praised for bringing flamenco to the limelight with her hip-hop and pop beats. During her acceptance speech she gave a special shout-out to female artists who came before her, including Lauryn Hill and Bjork.
Rosalía has been getting some love herself lately, most notably from Alicia Keys, who gave the Spanish star a shout-out during an acceptance speech, and Madonna, who featured her on her Spotify International Women's Day Playlist.
Tickets for the tour go on sale March 22. For more tour dates, visit Rosalía's website.
2019 Music Festival Preview: Noise Pop, Coachella, Ultra & More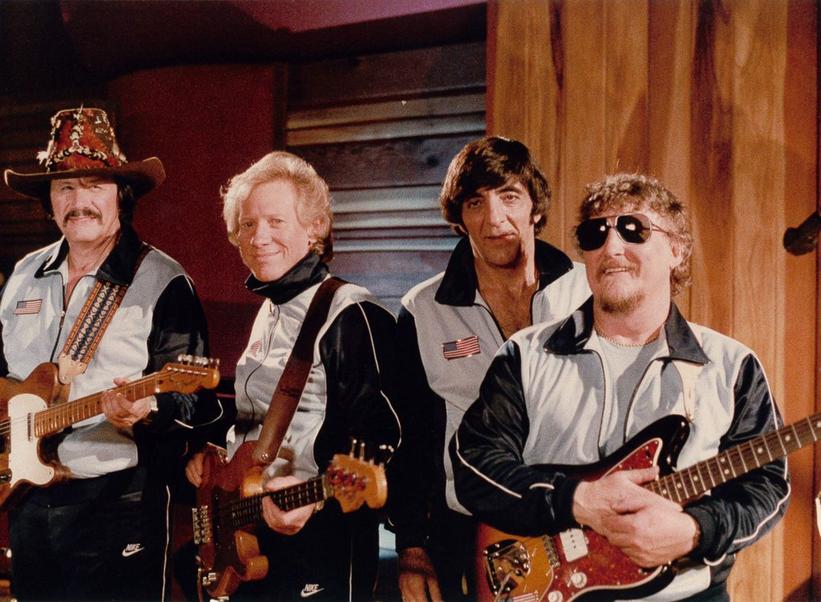 news
Walk, Don't Run: 60 Years Of The Ventures Exhibit Will Showcase The Surf-Rock Icons' Impact On Pop Culture
The exhibit, opening Dec. 7, will feature late band member Mel Taylor's Gretsch snare drum, a 1965 Ventures model Mosrite electric guitar, the original 45 rpm of "Walk Don't Run" and more
GRAMMYs
/
Nov 22, 2019 - 01:44 am
Influential instrumental rock band The Ventures are getting their own exhibit at the GRAMMY Museum in Los Angeles that will showcase the band's impact on pop culture since the release of their massive hit "Walk, Don't Run" 60 years ago.
The Rock Hall of Fame inductees and Billboard chart-toppers have become especially iconic in the surf-rock world, known for its reverb-loaded guitar sound, for songs like "Wipeout," "Hawaii Five-O" and "Walk, Don't Run." The Walk, Don't Run: 60 Years Of The Ventures exhibit opening Dec. 7 will feature late band member Mel Taylor's Gretsch snare drum, a 1965 Ventures model Mosrite electric guitar, the original 45 rpm of "Walk Don't Run," a Fender Limited Edition Ventures Signature guitars, rare photos and other items from their career spanning six decades and 250 albums.
"It's such an honor to have an exhibit dedicated to The Ventures at the GRAMMY Museum and be recognized for our impact on music history," said Don Wilson, a founding member of the band, in a statement. "I like to think that, because we 'Venturized' the music we recorded and played, we made it instantly recognizable as being The Ventures. We continue to do that, even today."
Don Wilson, Gerry McGee, Bob Spalding, and Leon Taylor are current band members. On Jan. 9, Taylor's widow and former Fiona Taylor, Ventures associated musician Jeff "Skunk" Baxter and others will be in conversation with GRAMMY Museum Artistic Director Scott Goldman about the band's journey into becoming the most successful instrumental rock band in history at the Clive Davis Theater.
"The Ventures have inspired generations of musicians during their storied six-decade career, motivating many artists to follow in their footsteps and start their own projects," said Michael Sticka, GRAMMY Museum President. "As a music museum, we aim to shine a light on music education, and we applaud the Ventures for earning their honorary title of 'the band that launched a thousand bands.' Many thanks to the Ventures and their families for letting us feature items from this important era in music history."
The exhibit will run Dec. 7–Aug. 3, 2020 at the GRAMMY Museum.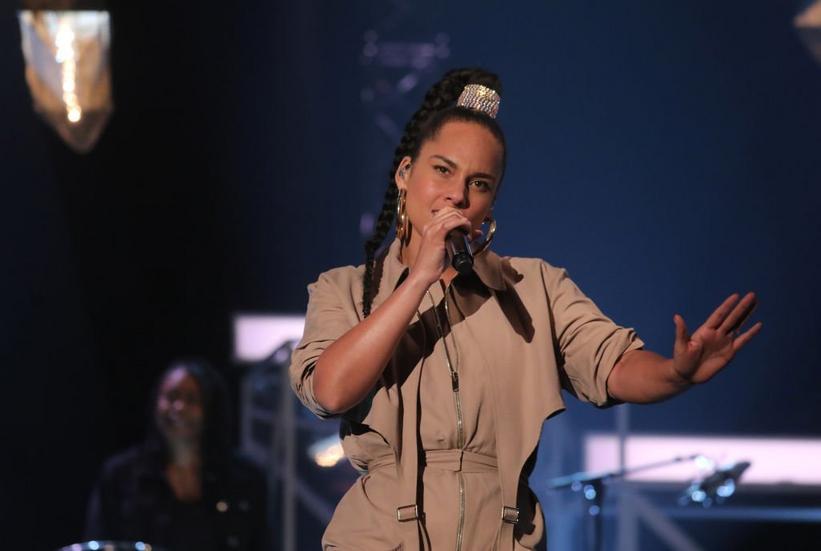 Photo by Isabel Infantes/PA Images via Getty Images
news
Alicia Keys Unveils Dates For New Storytelling Series
The artist will take her upcoming 'More Myself: A Journey' biography on a four-city book tour
GRAMMYs
/
Mar 5, 2020 - 04:07 am
After performing her powerhouse piano medley at the 62nd Annual GRAMMYs, R&B superstar, GRAMMY-winning artist and former GRAMMY's host Alicia Keys has revealed that she will set out on a four-stop book tour next month. The storytelling tour will support her forthcoming book More Myself: A Journey, which is slated for a March 31 release via Flatiron Books and is reported to feature stories and music from the book, told and performed by Alicia and her piano, according to a statement.
Part autobiography, part narrative documentary, Keys' title is dubbed in its description as an "intimate, revealing look at one artist's journey from self-censorship to full expression." You can pre-order the title here.
The book tour will kick off with a March 31 Brooklyn stop at the Brooklyn Academy of Music. From there, Keys will visit Atlanta's Symphony Hall on April 5 and Chicago's Thalia Hall with Chicago Ideas the following day, April 6. The short-run will culminate on April 7 in Los Angeles at the Theatre at Ace Hotel.
Pre-sales for the tour are underway and public on-sale will begin on Friday, March 6 at 12 p.m. Eastern Time. Tickets for the intimate dates and full release dates and times are available here.
Keys won her first five career awards at the 44th Annual GRAMMYs in 2002. On the night, she received awards in the Best New Artists, Song of the Year, Best R&B Song, Best R&B Album and Best Female R&B Vocal Performance categories respectively. She has received a total of 29 nominations and 15 GRAMMYs in her career.
This year, Keys will also embark on a world tour in support of Alicia, the artist's upcoming seventh studio album and the follow up of 2016's Here, due out March 20 via RCA Records.