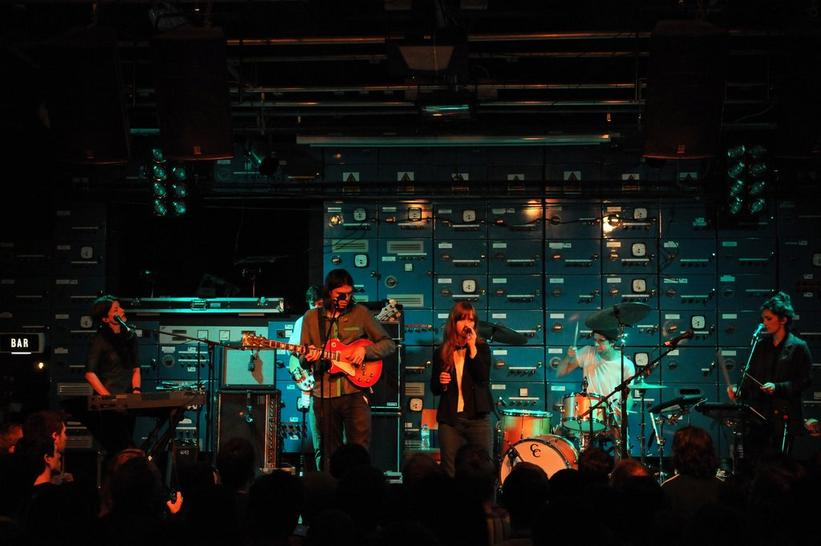 Photo: Neil H Kitson/Redferns via Getty Images
news
Dirty Projectors & Deerhunter Announce Co-Headlining North American Tour
Both bands will also have a string of solo dates
GRAMMYs
/
May 1, 2019 - 02:47 am
Indie bands Dirty Projectors and Deerhunter have announced a co-headlining tour launching in July.
The tour will kick off at Los Angeles' Palladium on July 17, head to Portland, Ore., Atlanta, Washington and other cities, before hitting its last stop in Boston's Paradise Rock Club on Sept. 13. Both bands will also have a string of solo dates.
"We're excited to announce a few new headline shows as well as a co-headline run with our friends @dirtyprojectors !" Deerhunter tweeted.
Tickets will be available Friday at 10 a.m. For more information on tickets, visit the Bandsintown website.
To Lift Up Young Writers, Dave Eggers Is Auctioning Autographed Setlists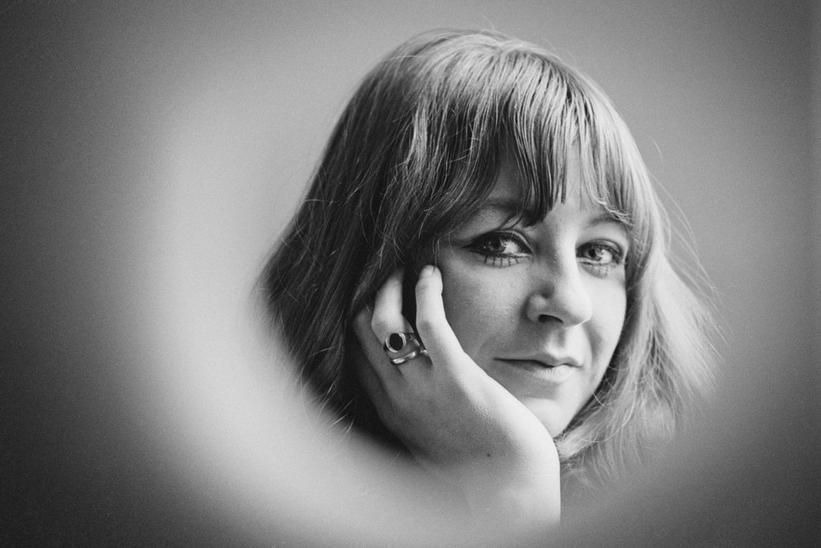 Christine McVie in 1969
Photo: Evening Standard / Stringer via Getty Images
feature
Remembering Christine McVie Of Fleetwood Mac Through Her GRAMMY Triumphs, From 'Rumours' Onward
Unflashy and undramatic, McVie's contributions to Fleetwood Mac led to some of their greatest contributions to popular song — with two GRAMMY wins to boot.
GRAMMYs
/
Dec 2, 2022 - 08:32 pm
In an acclaimed career that spanned more than half a century, Christine McVie staked her claim as one of the most potent singer-songwriters of her generation. A beloved original member of the seminal rock group Fleetwood Mac, with whom she sang, wrote and played keyboard, she and her bandmates catapulted to fame in the early '70s, scoring GRAMMY gold and influencing generations of musicians.
"As a GRAMMY Award winner and 2018 Person of the Year honoree, the Recording Academy has been honored to celebrate Christine McVie and her work with Fleetwood Mac throughout her legendary career," Recording Academy CEO Harvey Mason jr. stated. In an announcement of her death, the remaining members of Fleetwood Mac mourned her passing by saying "She was truly one-of-a-kind, special, and talented beyond measure."
McVie, who passed away Nov. 30 at 79 after a brief illness, may have not been as flashy, or as dramatic, as fellow Fleetwood Mac members Lindsay Buckingham and Stevie Nicks. But McVie's contributions to the band led to some of their greatest contributions to popular song, with two GRAMMY wins among seven nominations.
The tour de force that is Rumours is one of the most acclaimed and best-selling albums of all time and an inductee into GRAMMY Hall Of Fame. The masterpiece earned McVie her first GRAMMY (for Album of the Year no less) at the 20th Annual Ceremony in 1978, also earning a nomination for Best Pop Vocal Performance By A Group.
Fleetwood Mac's 11th studio album, Rumours was actually McVie's 7th album with the band after making her name in the English blues scene, rising through the ranks as part of the band Chicken Shack, and even releasing a solo album.
In 1971, McVie joined Fleetwood Mac alongside her then-husband John McVie. The potent combination of the McVies, along with Mick Fleetwood, Buckingham and Nicks, catalyzed and detonated into the stratospheric Rumours.
"It's hard to say (what it was like) because we were looking at it from the inside," McVie said about the iconic album earlier this year.  "We were having a blast and it felt incredible to us that we were writing those songs. That's all I can say about it, really."
McVie's coyness may stem from the fact that prior to its production, Christine and John divorced after eight years of marriage. Meanwhile, Buckingham and Nicks were having a tumultuous relationship themselves. 
McVie is credited as sole songwriter on a handful of instant-classic Rumours tracks, all written during a perilous moment. "I thought I was drying up," explained McVie. "I was practically panicking because every time I sat down at a piano, nothing came out. Then, one day,  I just sat down and wrote in the studio, and the four-and-a-half songs of mine on the album are a result of that."
That includes "Don't Stop," an ironically peppy ode considering the turmoil McVie and her bandmates were grappling with at the time. With lyrics that staunchly proclaim "Yesterday's gone!," the song was reportedly written as a plea from Christine to John to move on from their relationship.
"I dare say, if I hadn't joined Fleetwood Mac, we might still be together. I just think it's impossible to work in the band with your spouse," McVie later said. John, meanwhile, was oblivious to the song's message during its production and early acclaim. He revealed in 2015: "I've been playing it for years and it wasn't until somebody told me, 'Chris wrote that about you.' Oh really?"
John was also equally ignorant to the source inspiration of "You Make Loving Fun"; McVie told him the joyful song ("Sweet wonderful you/ You make me happy with the things you do") was about her dog. In reality, it was about an affair with the band's lighting designer.
"It was a therapeutic move," McVie later mused of her lyrical penchant for hiding brutal honesty in plain sight. "The only way we could get this stuff out was to say it, and it came out in a way that was difficult. Imagine trying to sing those songs onstage with the people you're singing them about."
When McVie was asked earlier this year what song she written she was most proud of, it was an easy answer: the Rumours track "Songbird."
"For some peculiar reason, I wrote "Songbird" in half an hour; I've never been able to figure out how I did that," she told People. "I woke up in the middle of the night and the song was there in my brain, chords, lyrics, melody, everything. I played it in my bedroom and didn't have anything to tape it on. So I had to stay awake all night so I wouldn't forget it and I came in the next morning to the studio and had (producer) Ken Callait put it on a 2-track. That was how the song ended up being. I don't know where that came from."
McVie's most recent GRAMMY nominations were for her contributions to The Dance, Fleetwood Mac's 1997 live album that featured her stand-outs from Rumours along with the McVie penned-tracks "Say You Love Me" and "Everywhere."
The album earned McVie and the band GRAMMY nominations for Best Rock Performance By A Duo Or Group With Vocal (for the Lindsay Buckingham-written "The Chain") and  Best Pop Performance By A Duo Or Group With Vocal (for "Silver Springs," penned by Stevie Nicks). It also landed a nomination for Best Pop Album. It was her final album with the band before a 15-year self-imposed retirement.
In her final years, McVie was a vital member of Fleetwood Mac, including in 2018 when they became the first band honored as MusicCare's Person of the Year.
Speaking to the Recording Academy before the ceremony, Nicks expressed that her initial goal upon joining the group was a humble one: "Christine and I made a pact. We said we will never, ever be treated as a second-class citizen amongst our peers."
Lindsey Buckingham Holds Forth On His New Self-Titled Album, How He Really Feels About Fleetwood Mac Touring Without Him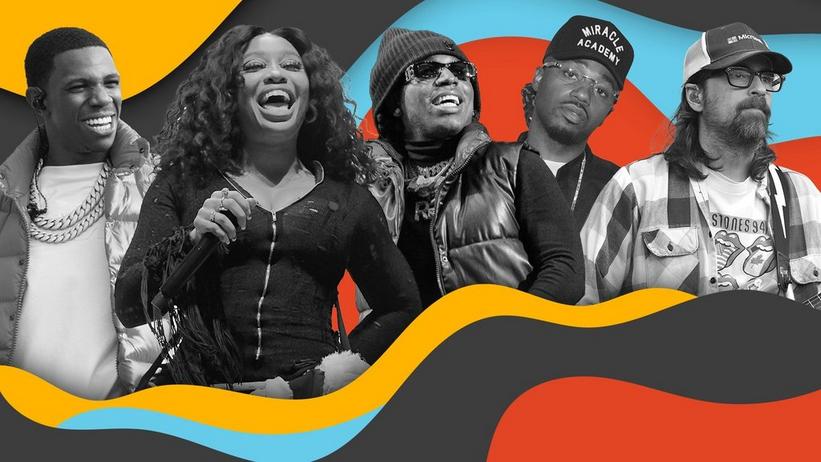 (L-R): A Boogie wit da Hoodie, SZA, Jacquees, Metro Boomin, Rivers Cuomo of Weezer
Photos (L-R): Joseph Okpako/WireImage; Tim Mosenfelder/FilmMagic; Prince Williams/Wireimage; Vivien Killilea/Getty Images for Justin Combs Events; Tim Mosenfelder/Getty Images
list
15 Must-Hear New Albums Out This Month: SZA, Neil Young, A Boogie Wit da Hoodie, NCT Dream & More
Rounding out the year, here are the can't-miss releases and massive new albums dropping in December 2022 from Weezer, Metro Boomin, NOFX, Jacquees, Ab-Soul, and many others.
GRAMMYs
/
Dec 2, 2022 - 07:20 pm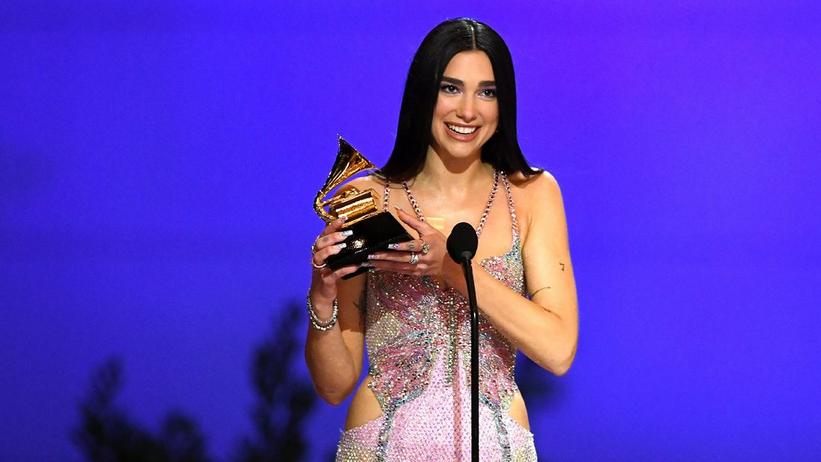 Dua Lipa at the 2021 GRAMMYs.
Photo: Kevin Winter/Getty Images
video
GRAMMY Rewind: Dua Lipa Champions Happiness As She Accepts Her GRAMMY For Best Pop Vocal Album In 2021
As Dua Lipa held her new GRAMMY, she reflected on how "jaded" she felt before putting out 'Future Nostalgia' — and how the album taught her the importance of happiness.
GRAMMYs
/
Dec 2, 2022 - 06:00 pm
Three-time GRAMMY-winner Dua Lipa already had two golden gramophones to her name going into the 2021 GRAMMYs. But her third win — and her first for Best Pop Vocal Album — may have been the happiest of them all.
In this episode of GRAMMY Rewind, revisit the special moment when Dua Lipa took the stage to claim her trophy for her album, Future Nostalgia. The second studio album of the singer's career, Future Nostalgia earned her six nominations, including the coveted Album Of The Year as well as Record Of The Year and Song Of The Year for lead single "Don't Start Now."
As she held her new trophy, Lipa reflected on what she's learned through the process of making Future Nostalgia, making special mention of the power of happiness, and putting out happy music.
"I felt really jaded at the end of my last album, where I felt like I only had to make sad music to feel like it mattered," she explained. "And I'm just so grateful and so honored, because happiness is something that we all deserve, and it's something that we all need in our lives."
The singer also threw a spotlight on her fans, team and co-writers during her time onstage. "This means so much," she concluded, adding a shout-out to her family and friends who were watching from home. "I love you, thank you."
Press play on the video above to watch Dua Lipa's complete acceptance speech at the 63rd GRAMMY Awards, and keep checking back to GRAMMY.com every Friday for more new episodes of GRAMMY Rewind. 
Get To Know The 2022 Nominees For Best Pop Duo/Group Performance At The 2023 GRAMMYs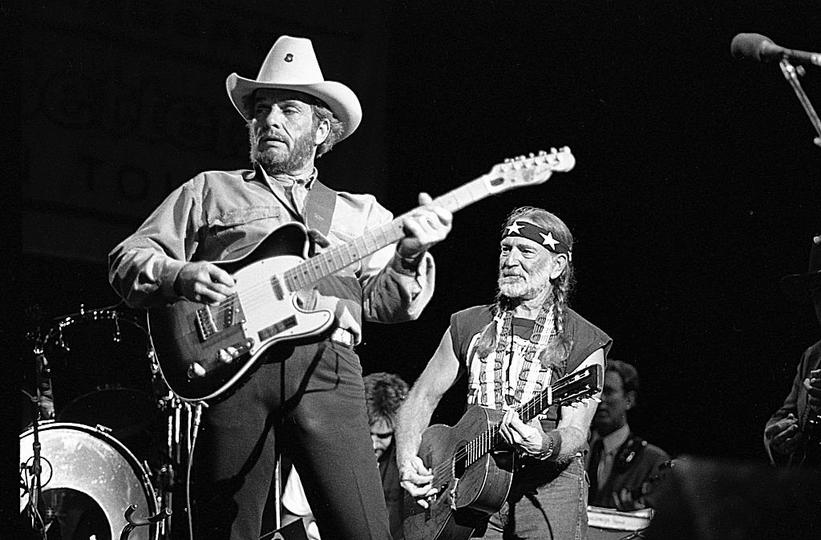 Merle Haggard and Willie Nelson perform in 1988
Photo: Beth Gwinn/Getty Images
news
Listen To GRAMMY.com's Outlaw Country Playlist: 32 Songs From Honky Tonk Heroes Willie Nelson, Waylon Jennings, Merle Haggard & More
Ahead of the GRAMMY Museum's Dec. 5 event previewing the new documentary 'They Called Us Outlaws,' listen to a 32-song playlist of outlaw country greats.
GRAMMYs
/
Dec 2, 2022 - 05:19 pm
Outlaw: a noun meaning someone unconventional, rebellious, or active outside the law.
In the mid-1970s, journalist Hazel Smith, country's self-described "mother hen," coined the term "outlaw music" to describe artists like Willie Nelson and Waylon Jennings that did not fit the Music Row mold. These renegades rejected the norms — replacing saccharine sounds with storied songs. 
Long before this country subgenre had a name, Hank Williams ("I'm So Lonesome I Could Cry"), Johnny Cash ("Folsom Prison Blues'')  and Merle Haggard ("Mama Tried") were the original outlaws. In the early 1970s, Nelson's Shotgun Willie further forged the style of outlaw country.
Nashville initially ignored them. But, in 1976, after the compilation Wanted! The Outlaws became the first country album certified platinum, these outsiders earned industry respect. Today, the music endures. SiriusXM has a station devoted to these misfits. And a new six-part docuseries — They Called Us Outlaws: Cosmic Cowboys, Honky Tonk Heroes and the Rise of Renegade Troubadours (narrated by Jack Ingram) — will debut in 2023. 
The GRAMMY Museum will hold an event on Dec. 5 to preview part of this new 12-hour documentary. Foo Fighters guitarist Chris Shiflett will lead a discussion with the filmmakers, and the evening will feature performances from Tyler Childers, John R. Miller and Abby Hamilton, Shooter Jennings and Jesse Daniel. 
Get in the outlaw spirit by pressing play on the Spotify Playlist below, or listen on the Recording Academy's Pandora, Apple Music and Amazon Music stations.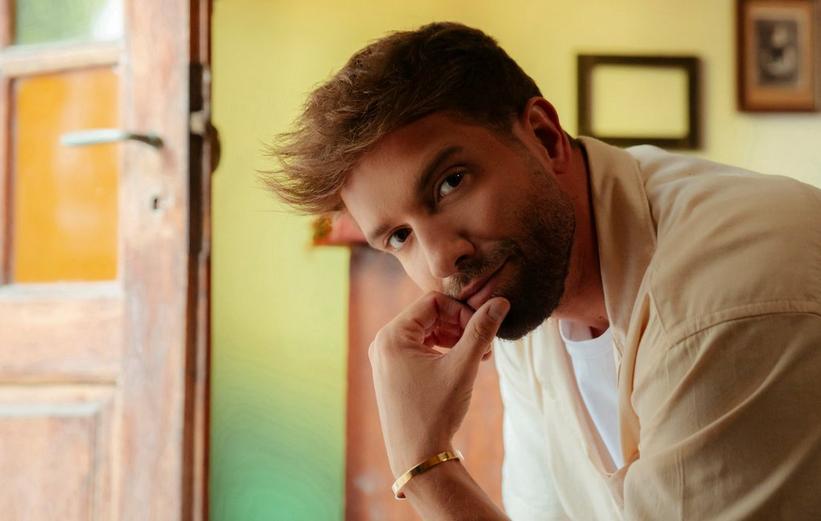 Pablo Alborán
Photo: Warner Music Latina
interview
Pablo Alborán Celebrates Joy & Freedom On 'La Cuarta Hoja': "I Didn't Have Any Shame In Daring To Do What I Wanted"
Spanish star Pablo Alborán released his most playful album yet with 'La Cuarta Hoja.' The singer/songwriter breaks down the genre-spanning collaborations on his LP, which resulted in the "most fun" he's ever had in the studio.
GRAMMYs
/
Dec 2, 2022 - 04:09 pm
Pablo Alborán is turning over a new leaf in his music career — or, rather, a clover. After a decade of releasing love songs, the Spanish singer/songwriter explores new sounds from regional Mexican music to Latin urban on his new album, La Cuarta Hoja. Translating loosely to "four-leaf clover," the title highlights the positivity, joy and newfound freedom behind Alborán's latest LP.
"This is an album that I had the most fun making," Alborán — a 24-time Latin GRAMMY nominee and three-time GRAMMY nominee — tells GRAMMY.com. "I feel like it won't only be the soundtrack for people's romantic moments, but their moments of celebration as well."
As he hints, Alborán turns up the tempo on La Cuarta Hoja — starting with the funky "Carretera y Manta," on which he blends dance beats with symphonic strings. He plays with several new genres across the 11 tracks, with half of those accompanied by his fellow Latin stars.
In the feel-good "Amigos," Alborán seamlessly blends a flamenco kick with the reggaeton flow of Argentine singer María Becerra; flamenco also collides with regional Mexican music in the kiss-off track "Viaje A Ningún Lado" featuring Carin León. Later, he embraces an alternative edge with Spanish artist Leo Rizzi in the rock-infused "4U."
But throughout his exploration, Alborán doesn't forget his roots. Since his debut in 2010 with the soulful "Solamente Tú," he has solidified his legacy in Latin music with his beloved love songs — and he continues that on La Cuarta Hoja, with heartfelt tracks like the cinematic "Castillos De Arena" and the empowering "Voraces."
Whether Alborán is trying something new or doing what he does best, La Cuarta Hoja makes it clear that he is happier than ever. His previous album, 2020's Vértigo, showed a more vulnerable side after the singer came out as gay, and now, he's simply having fun. "I didn't have any shame in daring to do what I wanted to do," he adds.
Before La Cuarta Hoja arrived, Alborán spoke with GRAMMY.com about the new direction of his latest album, his timeless love songs, and what to expect next.
What felt different about making La Cuarta Hoja than your last album, 2020's Vértigo?
My last album I made during the pandemic, working from a distance, far away from the producers. There was a strange feeling of making music when the world was in a bad moment. The difference is what's happening now at this moment. What's happening around you is very important when you're making an album.
[La Cuarta Hoja] is an album where I wanted to try new things. I didn't have a filter or obstacle in working with who I wanted to work with, in the collaborations I wanted to do. I had freedom with this album. I didn't have any shame in daring to do what I wanted to do.
La Cuarta Hoja feels lighter and more upbeat with songs like "Carretera y Manta" and "Voraces." How were you feeling when you were putting this album together?
It's an album that was written after the pandemic at the same time that I started touring again around the world. It was a theater tour where I was closer to my fans. That gave me the drive to write again. It motivated me. All the songs are from a happier place — from a more stable place, we'll say. It's an album that constantly celebrates love, friendship, life, to be alive, and to enjoy what we have.
You experimented with several new sounds and genres on this album, including regional Mexican music on "Viaje A Ningún Lado." How did you feel about trying out that genre, and what was it like working with Carin León?
It was a dream. For a long time, I wanted to work with Carin. I've been passionate about regional Mexican music for a long time. I always wanted to do something with the genre. When I wrote that song, I thought that style, rhythm, and instruments in regional Mexican fit perfectly with it.
I called Carin and asked him if he would like to produce the song with me. He was very generous and easy to work with. I admire Carin so much and I love Mexico. To be able to give this song to Mexico that was made with so much love is special to me.
You're also exploring the Latin urban genre for the first time with the song "Amigos," with Maria Becerra. How was your experience with her?
She's so much fun! It was marvelous. It was 15 hours of filming the music video and it was a very beautiful experience. We were in a historic barrio in Buenos Aires. We had a great time working together. It was very casual. I got to know Argentina and I took advantage of the fact that we were in Argentina filming the music video.
María was in Argentina as well, so it was like all the stars aligned. She's very hard-working. She's very spontaneous. I love how she sings and the way she moves.
Leo Rizzo was another collaborator on this album on "4U" — what was it like venturing into alternative?
It was a very great experience! I learned a lot. I learned a lot from the collaborations in general. Above all, I had a lot of fun. This is an album that I had the most fun making. I feel like it won't only be the soundtrack for people's romantic moments, but their moments of celebration as well.
"4U" is a song where we went to the studio together. We wrote music only to a beat and an acoustic guitar. When you go into a studio and the song surprises you, and the collaboration has spontaneous results that no one expected, and it comes out different than how you planned, I love that. It's a song that will have everyone dancing.
Where did the idea come from to create these interesting fusions on your album?
They came from me. I'm a little bit crazy. [Laughs] I like to try new things. I like to mix flamenco with Latin urban sounds. I like to mix ethnic music with flamenco and ethnic music with pop music. I like to feel what I'm doing and make sure it's something I can identify with. I want the music to be genuine.
The collaborations helped a lot with that, because you always find a bit of yourself in other artists no matter how different they are. When you find those collaborations that you're bringing together, you learn more about yourself and you have so much fun. Just having fun and learning something from the other artist is what every artist is looking for when they create collaborations.
You have written many love songs in your career, including "Castillos De Arena" on this album. Where does the inspiration come from when you're writing those songs?
They come from things that happened to me and people who are close to me, or from movies, or books. They're situations that happen every day. Everything that I write about is what any person can identify with and relate to. I write about things that really happen every day in life. It's not anything that can't be lived by another person.
How do you feel to have some of the most beloved love songs in Latin music?
I'm very thankful and happy. I'm very happy because it's beautiful. I performed in Los Angeles [recently], and to see that the people were singing the songs with me, to see people singing songs that are important to them as much as they are important to me, it's very beautiful.
It's very special that people have these songs as the soundtracks of their lives. It's amazing. It's something that I value so much and that I'm grateful for. It's a dream.
It's been two years since you came out as gay. How do you feel to have inspired your fans in the LGBTQIA+ community to embrace who they are?
I feel very good and I'm very happy — with the hope that the world can continue to become a better place for everyone. Long live love in all its forms.
It's been 12 years since you released your debut single "Solamente Tú." What have you learned about yourself in those 12 years?
I've learned to be more patient. To try to enjoy everything because time goes by so fast. I'm trying to enjoy every moment. To enjoy the present.
I also want to value all the effort that my team and I have put into this, and to enjoy things as they happen. Sometimes you can be constantly thinking about the future — the next song, the next goal — and you don't get to enjoy what you have achieved. Life goes by fast. That's what I'm still trying to learn. Every day it's an exercise for me.
What do you want to accomplish next in your career?
I would like to keep working. To keep making music with the rest of the world. I would love to do something in English. I would love to do something in French. I would love to keep making collaborations that inspire me. I would love to act in movies. I would love to make music for the movies. I would love to keep having concerts in places that I've never been to before.
One of my dreams is to be able to win a GRAMMY. I have never won. To be nominated each time, I'm always grateful to the Recording Academy. I always have love for both the Recording Academy and the Latin Recording Academy. To see that they always have my music in consideration after 12 years is beautiful.
There's still so much I want to do. Above all, I don't want to stop enjoying what I'm doing.
What can we expect from you next?
In the coming year, I'm going to tour again in Spain, Latin America, and the U.S. We're preparing for that tour. We're not going to stop. The idea is not to stop — and take this album to every corner of the world.
Listen: All Of The Latin Music 2023 GRAMMY Nominees In One Playlist