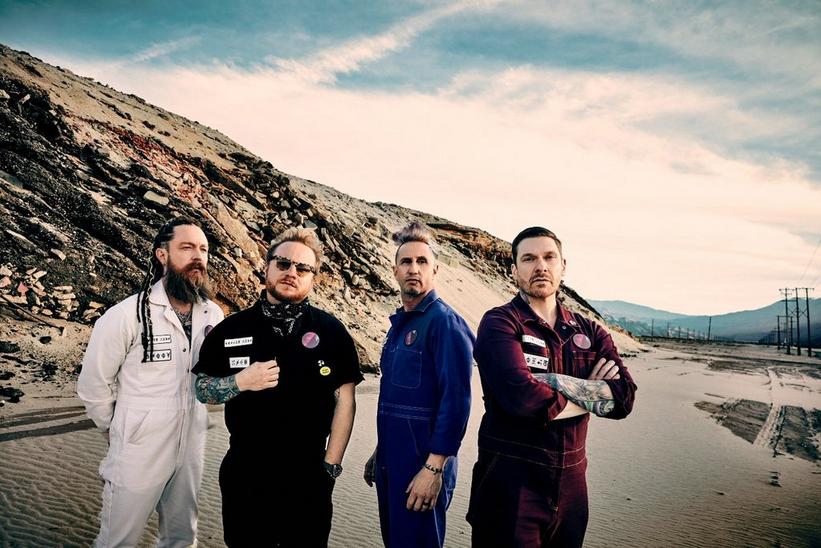 interview
Shinedown Open Up About Upcoming Album 'Planet Zero,' 20 Years Of Road Warriordom & Why Rock Is A Tonic Against Global Toxicity
From cancel culture to Twitter addiction to divisive politics, Shinedown take shots at the forces that undermine our shared humanity on their new album 'Planet Zero'
GRAMMYs
/
Mar 3, 2022 - 03:39 pm
Can noise neutralize noise? For a rock band, this paradox makes sense. After two years of a politicized pandemic, ideological howling and torpedoing strangers' livelihoods by smartphone, Shinedown is ready to "throw down on the road" and "give people their confidence back." Hence, one type of racket — a joyful one — can supplant the din of daily existence.
The Florida rockers are about to go out with their upcoming album, Planet Zero — and in a way, its penultimate track tells the whole story. "Delete" consists of a computerized totalitarian demanding mass obedience, and the sound of the listener shutting her off. Then, what bandleader Brent Smith calls "the deep breath" at the end of the 20-song voyage: the contemplative, string-driven "What You Wanted." 
"It's the reflection of what you just went through," Smith tells GRAMMY.com, referring to the arc of Planet Zero. And from a parallel Zoom window, Shinedown bassist, producer and engineer Eric Bass agrees: "We're really talking to those forces that divide us — forces in government, forces in media, forces in Big Tech," he adds. "We're saying, 'Is this what you wanted? For us to be at each other's throats?'"
If this is the case — that all this animus toward our neighbors for their political affiliation or vaccination status is by design — then we're lucky to have Planet Zero as a warning flare. Releasing April 22, the album is their most strident statement yet. From cancel culture to Twitter addiction to divisive politics, Shinedown take shots at the forces that undermine our shared humanity. 
Crystallizing that message is its titular single, which just got its official video today (March 3). "Better pray for the soul of the citizen/ Better pray that you're not erased," Smith howls therein. Clearly, the dispatch resonated: "Planet Zero" hit No. 1 on Billboard's Mainstream Rock Airplay Chart, where it remains at press time.
To mark the release of the "Planet Zero" video, GRAMMY.com sat down with Smith and Bass to discuss their brotherhood in Shinedown, why nuance is imbued in all things, and why — with a world tour kicking off April 1 — it'll be a relief to rejoin the land of the living.
 This interview has been edited and condensed for clarity.
Your debut Leave A Whisper is nearing its 20th anniversary. How does that feel?
Smith: I'm very grateful for the fact that it was the beginning of the band's career. There's a lot of that record that I look back on very fondly and a lot that I look back on where I go "Whew! I'm glad I'm not dealing with that anymore!" 
It's all in how you look at it. I'm very proud of the record, but I'm extremely proud of Planet Zero.
When you listen back, what comes to mind? What were you dealing with?
Smith: I had a really good friend of mine once tell me that you'll get your whole life to do your first album, and if that album is successful, you'll get six months to do your second one. And that was exactly what happened. 
So, I have to look at the great things that Leave a Whisper and the second one, Us and Them, gave me in regard to our career and allowing us to continue to move forward, but I also have to look back at it and learn what not to do anymore in the future. I was super young, and it was just like what they said — you have your whole life to do your first record.
I think back on it very fondly in a lot of circumstances, but at the same time, there were a lot of struggles that were occurring at that time. I think, more than anything, those two albums taught me that I was truly built to be a touring musician — that I was meant to be on the road. 
I didn't realize until now that [producer, musician and YouTuber] Rick Beato was a co-producer on the first record.
Smith: He had a couple of tracks on Leave a Whisper — "Lost in the Crowd," "All I Ever Wanted" and "In Memory," if I remember correctly.
Bass: Rick and I were [already] friends. He was a record producer and songwriter, of course, for a long time before he became Rick Beato, the YouTube sensation. He was one of the first people I called when Steve Robertson, Shinedown's A&R, called me about writing with Brent.
We were talking about working together, and then the possibility of joining the band [arose]. Rick was one of the people I called, before I met Brent. I was like, "What do you think of this cat?" He goes, "Brent is a different person, man. He's a different breed of human being."
I didn't exactly know what he meant until I met Brent and realized that was very true. Brent Smith is not built like everybody else. But it's funny you bring Rick up, because he was literally the first person I called, because I knew he had worked with the band before.
It's interesting that Rick is now doing what he's doing — and he's a brilliant guy, man. Super brilliant, super knowledgeable about music. I spent time with him as a producing mentor, and also as someone who was producing bands I was in at the time. He doesn't let all of that knowledge out in the studio. It's amazing how much he knows that you don't know that he knows.
Eric, what else do you remember about joining the band around the Sound of Madness era? 
Bass: Steve Robertson and I had a history together with me being a record producer and writer. I worked with a lot of baby bands that he ended up liking a lot. Some of those bands went on to do other things; some didn't. But he always liked what I did creatively in the recording studio. 
I had stopped playing music in bands for quite some time. For a few years, I decided to take on the studio and do that instead of touring in vans anymore, and sleeping in Walmart parking lots and doing that whole thing. I was going to ask my now-wife to marry me, and I thought I needed to find a more solid career than carpentry and playing in dive bars. 
So, I moved on to the recording studio end of things, and Steve and I had a relationship from that. When Brent was writing for The Sound of Madness, he asked if I'd like to work with him on songwriting. He also simultaneously mentioned that the band might be looking for a bass player.
At the time, that didn't appeal to me because of where I was in my career. I had just opened a recording studio and my wife and I had taken out a second mortgage on the house to make that happen. I wasn't sure I wanted to jump back into being in a band, but it ended up being the right move for sure. [Laughs.]
Brent and I hit it off for sure, right out of the gate. There was a kinship and brotherhood there from the beginning. Fast forward to six months later or something, I did an audition for the band, it worked out, and here we are.
Have you guys always dovetailed in your sociopolitical beliefs?
Bass: We never talked about it, to be honest with you. At least in the beginning, we never talked about it. At that time — and now, to a large extent — it was unimportant to me with the people in my life. I don't have to align with people on any sort of political thing to be friends with them or family or whatever. We didn't talk about it! 
It's like being in a marriage. If it's going to work out, you coalesce into a set of beliefs. My beliefs change on a quasi-daily basis, depending on what I read and educate myself with. I don't know — Brent, what do you think? 
Smith: I think from day one, we all looked at it as a marriage, and I mean that wholeheartedly. No one goes to bed angry. We're with each other so much, and we're known as a band that goes on the road quite heavily.
And there's a purpose why we're on the road as much as we are. As we write and record these records and put this art out there, we want to bring it to the people. We've never been afraid of hard work, and we've never been afraid of the dynamic of [the fact that] there's a different quality to the live experience.
Taking into consideration that familial mind-meld, do you remember any point where you guys realized the discourse was changing in an ugly way?
Bass: Speaking for myself, when I was younger, I had more rigid viewpoints. Everything was black and white and rigid. I would listen to other people's viewpoints, of course, but I wasn't as open to considering them as I have when I've gotten older. I have grown so much from other people's perspectives and viewpoints.
I guess I would describe it as steelmanning my perspective. I might hold a viewpoint, but I immediately go like, "What does this mean from the other person's perspective? What would their argument be toward me about my viewpoint?" And it will break down so many walls and poke so many holes in what you think when you do that. 
I think our entire band looks at things like that. There's nuance everywhere. There are no absolutes. It's the opposite of the Siths, right? "Only a Sith deals in absolutes." 
Smith: We have a saying in the band: "It's not about the painter. It's about the painting." You have to look at the big picture.
Especially during the pandemic, it almost became a sport to take down public figures — oftentimes, it seemed, out of boredom. How did you react to that paradigm?
Bass: People are worth so much more than their worst moment. I love thinking that way. When people are casting stones at someone because they said something they don't agree with — and maybe it was something that shouldn't have been said by someone in the public eye — they're certainly not laying their dirty laundry out on the table. Every single person on this planet has said or done something that would get them canceled.
Smith: When you're bored, you could potentially be threatening someone's life. And that's where — me, personally — I draw the line. You need to really look at what you're saying, because your words could become bullets. It gets bigger than just you, because you're bored.
Bass: Taking it back to the message of Planet Zero, this is a potential future that we saw in our minds. We're so intolerant of each other's differing opinions. We're not even having conversations, just having shouting matches about "I'm right and you're wrong," and shutting each other down under the guise of "hate speech" or "You're a racist" or "You're a misogynist" or whatever pejorative I can sling at you at the time to shut you up.
If we keep going in that direction, we end up in a place like Planet Zero, I believe. Where no one has a voice, at that point, except for the people in charge.
Smith: We'll zero everything out. 
Bass: If I shut everybody down that I disagreed with and lived in my echo chamber, I would be beyond ignorant. I want to live in the real world, and I want to live in a place where I know as much about what's actually going on as I can.
That type of enlightenment or gaining a new foundation only happens when we have real conversations with each other — but conversations, not yelling matches.
How did Planet Zero take form from that raw conceptual framework?
Smith: Sonically, something that Eric really focused on — and I'm bringing Eric up specifically because he was the producer, engineer and mixer of Planet Zero — was that he wanted to push everything to the front.
We know how to make these cinematic records. We know how to layer with stereo and all those tricks of the trade, if you will. But this was more about being aggressive and a bit primal. Even though there's a lot of intensity and passion on the record, there's also a lot of triumph and humility as well.
But what Eric wanted to do sonically was cut through any minutia. So, it wasn't about layering everything; it wasn't about stacking everything and making this gigantic wall. It was more about "How do we cut to the chase and get to the point of the song?" We did that lyrically; we did that sonically.
One thing Eric wanted us to focus on — and why the album sounds different than the other records — was to play through. Meaning: we weren't cutting and pasting perfect choruses. He was more focused on playing the song from the beginning to middle to end. If we messed up, we had to start over.
With the vocals, he put me way up front. No verbs, no delays, for the most part. For 80 percent of the record, the vocals are dry. That helped the record cut a lot better and get to the point where you can hear what I was saying. I'm the mouthpiece for the band, and Eric wanted it to be really clear what we were saying.
And the title track is a pure distillation of that. 
Smith: That song is a reflection. I've heard the songs on the record over a thousand times, but when I listen to that song, it still makes me think. There is a lot to unpack in this album, and this is a record that was made for the people, by the people.
Do you see the world moving out of moral hysteria a little bit?
Smith: I hope so, because it's exhausting. I'm looking forward to throwing down on the road with this record and pumping people up and giving them back their confidence. I hope we are part of that movement of getting us all back together again. 
Bass: I would like to think that we will wake up and realize that we have so much more to offer as human beings when we're not trying to tear each other down all the time.
The Salvation Of Chris Daughtry: How He Conquered Music-Biz Machinations & Fear Of Irrelevance For Triumphant New Album Dearly Beloved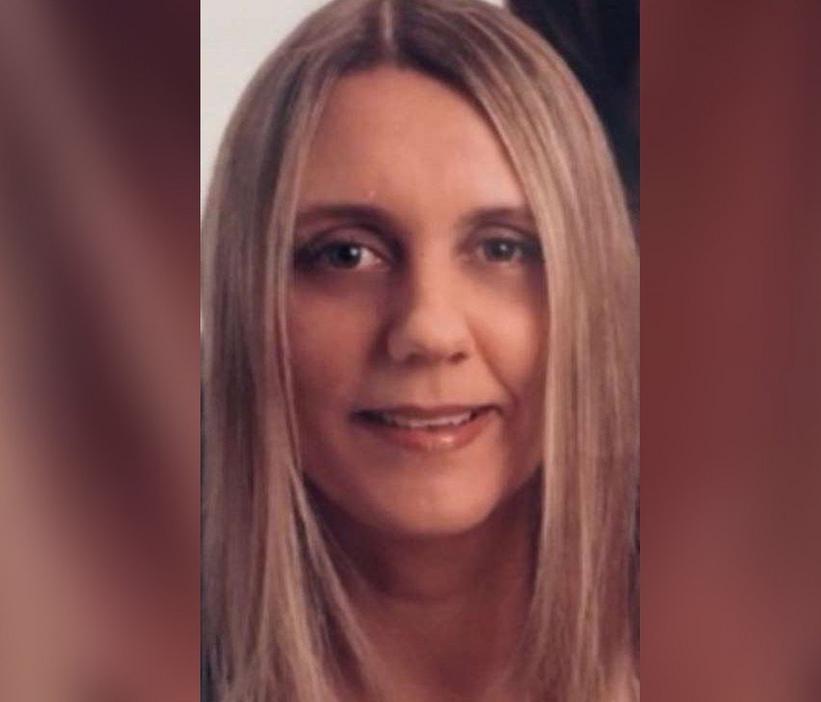 news
Audio Engineer & Tour Manager Kimberly Kennedy Has Died At 52
During her 30-plus years in music, she worked at Trent Reznor's Nothing Studios, with Waka Flocka Flame, Shinedown, The Neptunes, Diddy, Rage Against The Machine and more at The Record Plant
GRAMMYs
/
Aug 11, 2020 - 11:44 pm
Longtime audio engineer and tour manager Kimberly Kennedy died at age 52 on Aug. 7 at her Los Angeles home, Pollstar reports. During her 30-plus years in music and entertainment, she managed Trent Reznor's Nothing Studios in New Orleans, later moving to Los Angeles to work in the studio with other major acts at the famed Record Plant.
At The Record Plant, she worked with Waka Flocka Flame, Shinedown, The Neptunes, Diddy, Rage Against The Machine, Maynard James Keenan and more. After her time in the prestigious studios there, she worked in business management, with her most recent position as a tour manager at Tri Star Sports & Entertainment.
Read: Pulling Back The Curtain On Music's Magical Power To Heal
"Kim was a wonderful person. She was beautiful inside and out, and I will be forever grateful for what she taught me, and the time I got to spend with her," Brent Smith of Shinedown said in a statement.
"She was massively respected in the touring industry and the music business. To this day, I still have conversations with some of the biggest promoters in the world, that continue to keep her spirit alive with one unique phrase: 'If you wanna do it the right way, do it the Kim Kennedy way.' Myself, all of us in Shinedown, our management, InDegoot Entertainment, and McGathy Promotions and Atlantic Records will miss her deeply. We love you Kim, Godspeed."
Kim is survived by her daughter, Brittany Kennedy, her grandson, Jaden and her mother and stepfather, Lee and Joe Brock.
"She was a very fun mom. She and I had our own ways of communicating with each other in our weird voices. She loved all things Disney, but mostly she loved the villains and Alice In Wonderland. My mom was just simply amazing in every way I can think of. She was perfect in my eyes and still is. She's a very strong and independent woman and she loved music and the industry with everything she had in her. She is my inspiration and my hero," her daughter wrote.
The family will have a small private service for Kennedy. In lieu of flowers, the family has requested that donations be made to MusiCares in her name. A cause of death has not been revealed at this time.
Jamie Grace On Her Uplifting Song "Marching On," Life With Tourette's Syndrome And The Transformative Power Of Gospel And Contemporary Christian Music