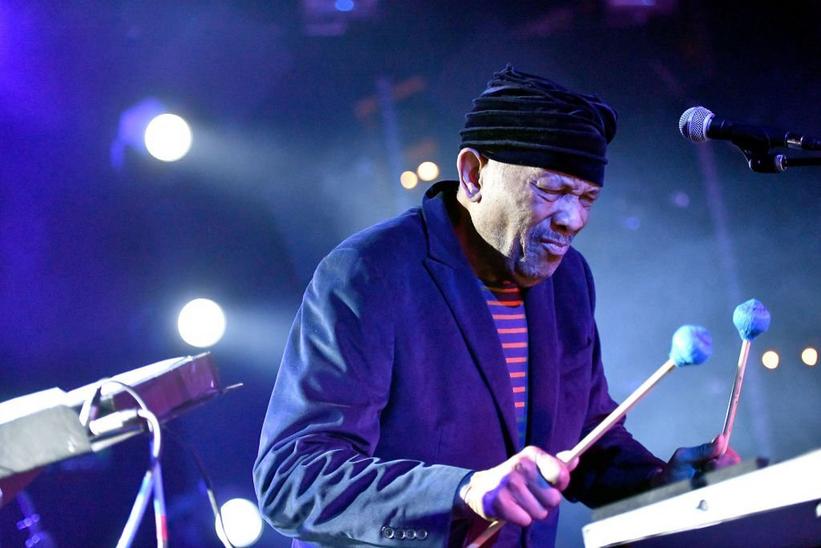 Photo by Scott Dudelson/Getty Images
news
Roy Ayers, Method Man & Redman & More To Play Crate Diggers NYC Music and Record Festival
Presented by Discogs, the "largest vinyl collector's festival series on earth" is coming to the Bronx on July 27
GRAMMYs
/
Apr 11, 2019 - 11:22 pm
Crate Diggers NYC, presented by renowned music database Discogs, and in association with Japanese audio company Audio-Technica, has announced the official music lineup for its New York City festival on July 27 at the New York Expo Center in the Bronx.
Funk icon Roy Ayers will headline the fest, with support from by Method Man & Redman, Rudimental, Smif-N-Wessun, Black Moon, Mad Skillz, Jurrasic 5's Soup Presents: The Fullee Love Collective, and more.
Entrance to the record fair is free to attend all day, and tickets for the fest cost $30 and go on sale Friday, April 12 at 10:00 am EST.
Crate Diggers NYC welcomes record sellers from around the region, as well as rare-finds and freshly pressed vinyl collectors looking to add to their stock.
According to a release, Crate Diggers will offer more than "100 tables of vinyl for sale by some of New York's most respected record dealers, some of the finest local DJs spinning wax all day, craft beer, great food and free admission from noon until close in a festival atmosphere."
Behind The Board: Get Into The Vinyl Groove With Producer/Engineer Jeff Powell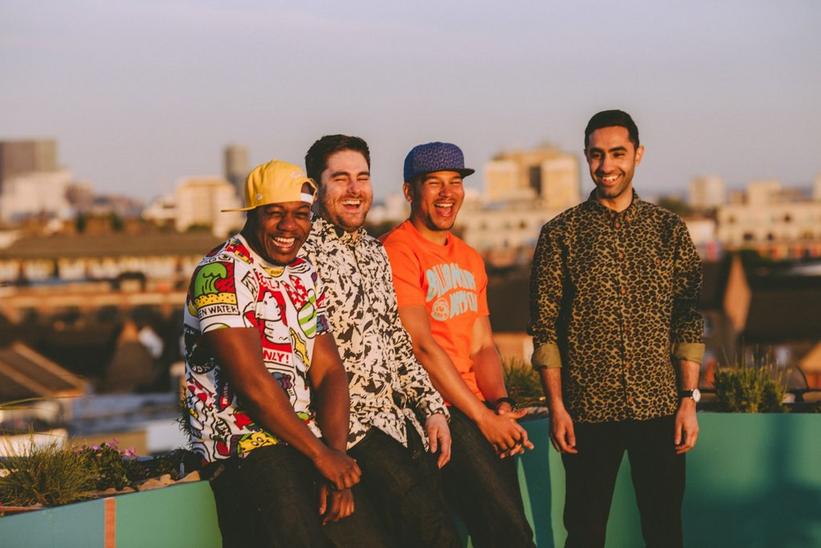 Rudimental's DJ Locksmith, Piers Aggett, Kesi Dryden, and Amir Amor
video
Fun Times With Rudimental
British electronic band discuss their formation and the elements of "Rudimental culture"
GRAMMYs
/
Dec 3, 2014 - 05:06 am
Members of British electronic band Rudimental recently participated in an exclusive GRAMMY.com interview to discuss the group's formation, their musical influences, collaborating with other artists, and the elements of "Rudimental culture," among other topics.
"Something we learned over the years is that when we're having fun, when we're enjoying ourselves onstage and we're showing people the Rudimental culture … people want to be a part of that," said DJ Locksmith. "It's infectious and that's what we love."
Comprising DJ Locksmith (aka Leon Rolle), Piers Aggett (organ), Amir Amor (guitar), and Kesi Dryden (keyboards), Rudimental were influenced by artists such as GRAMMY winners Dr. Dre and Lauryn Hill as well as the dance music scene in their London hometown. In 2012 the quartet released their breakthrough hit, "Feel The Love" featuring John Newman, which peaked at No. 1 on the UK Singles chart. They subsequently released the UK Singles Top 20 hit "Not Giving In" featuring Newman and Alex Clare.
Released in 2013, Rudimental's debut studio album, Home, topped the UK Albums chart and peaked at No. 6 on Billboard's Top Electronic Albums chart. Home features 12 tracks, including collaborations with GRAMMY winner Foxes ("Right Here"), Emeli Sandé ("Free") and Ella Eyre ("Waiting All Night"). The latter topped the UK Singles chart and garnered the band a 2014 Brit Award for British Single of the Year.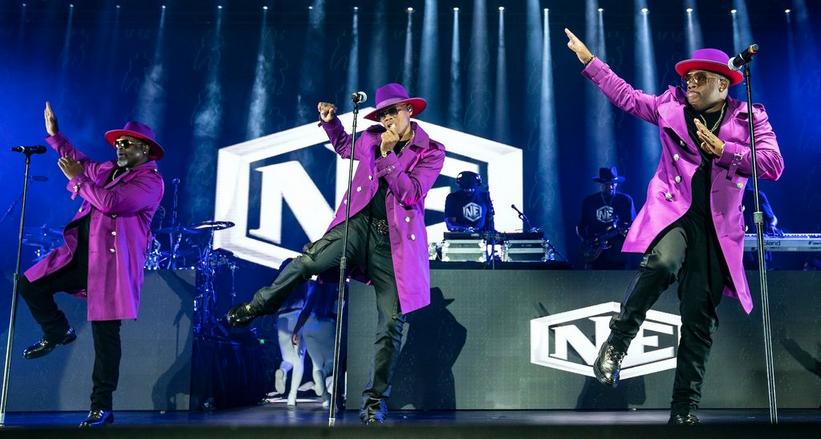 (L-R): Johnny Gill, Ronnie DeVoe and Michael Bivins of New Edition performing at the 2022 Essence Festival of Culture on July 03, 2022.
Photo: Erika Goldring/Getty Images
news
Essence Fest 2022 Recap, Night 3: The Lox, The Roots & New Edition Put Nostalgia First In An Epic Finale
From Ron Isley's still-silky vocals to Jadakiss and Lil' Kim putting on for the hip-hop heads, the last night of the Festival of Culture gave audiophiles life, love and laughs.
GRAMMYs
/
Jul 6, 2022 - 05:28 pm
The final day of the 2022 Essence Festival of Culture was one not to miss — and one full of hits. After Janet Jackson, Patti LaBelle, Jazmine Sullivan, and Summer Walker put on for the ladies in a major way on Friday and Saturday, New Edition and the Isley Brothers were two of the many acts to bring the nostalgia on Sunday night.
The throwback celebration began with Black Thought and Questlove getting their Okayplayer on for the Roots & Friends portion of Day 3. One of those friends, Ashanti — a seemingly ageless talent — was breathtakingly gorgeous on stage while celebrating the 20th anniversary of her self-titled first album. Having already ran through her hit song, "Happy (Remix)," she really got into her bag with "Rock With You (Aww Baby)."
The time she spent next to the illest band from Illadelph was short, but she stayed on to introduce the next guest, Method Man, as they sang his unforgettable 1995 smash, "I'll Be There for You/You're All I Need to Get By." Jogging from left to right, he gave the audience a literal run for their money as he segued right into his titular track from Enter the Wu-Tang (36 Chambers).
The Wu, who are commemorating the 25th anniversary of their second album, Wu-Tang Forever, weren't ready to let the crowd go. Hot Nikkel opened the guillotine for Ghostface Killah and Raekwon to come and do their thing as they played "Cherchez LaGhost," and playfully ad-libbed while the Roots got busy as the backing band.
Seeing Quest and Co. add some N'Awlins Bounce to Dr. Buzzard's Original Savannah Band's "Cherchez La Femme" immediately had a few fans swinging beads — with one adventurous person really getting into the New Orleans spirit by attempting to flash Mef and Ghost as they left the stage.

The next performers, the Lox, would later find their MVP rhymesayer, Jadakiss, remarking on how tough it is to keep up with a live band. "It may look easy on TV," he told host Angela Yee, "but it takes a lot of rehearsal, a lot of timing to stay in step with a band like the Roots."
During their portion of the set, 'Kiss and Styles P jumped feet first into "We Gon' Make It." Later, Jadakiss rapped his "Who Shot Ya (Freestyle)" verse (which became one of last year's most indelible moments from the Verzuz battle between his crew and Harlem's Dipset).

When Lil' Kim popped out for her show-stealing verse on "It's All About the Benjamins" — which also turns 25 this year — the crowd joined in, welcoming her with all the praise and flowers of a returning rap conqueror. From there she would stay in the pocket, spitting her bars from "Money, Power, Respect," "Put Your Lighters Up," her Foxy Brown diss from Mobb Deep's "Quiet Storm (Remix)," and closing with the always-relevant "Crush On You." 
The Roots & Friends performance brought a special sauce that will surely make hip-hop aficionados look forward to the genre's 50th anniversary in 2023.
New Edition continued bringing the classics with their set, which had Ronnie, Bobby, Ricky, Mike, Ralph, and Johnny showing why they're collectively one of the best groups to ever do it. While the Isley Brothers — with their unmistakable vocals and guitar playing — gave evocative vibes throughout the Caesars Superdome, New Edition held us all in the palm of their collective hands.
Not too far removed from their own outing, The Culture Tour, the iconic group have gone from boys to men to elder statesmen who still feel fresh today. Decked out in their finest wares, New Edition delivered pure joy instead of heartbreak as they moved in sync to songs like "Candy Girl" and "Mr. Telephone Man," which showcased how years of dedication can keep an artist forever young.

As a de facto blueprint for how the modern boy-band phenomenon came into frame, the group's founder, Bobby Brown, raised the roof with his solo performance. Highlighting just how much he truly was the "King of R&B" at one point, the 53-year-old danced and sweated happily through "Roni" and "Don't Be Cruel," making everyone in the crowd excited to see him do his thing.

Everyone in the group was on point, to be frank. It felt like New Edition was really blessed and thankful to be together at that moment. Whether those in attendance had seen all of Sunday's acts in their prime or were part of a new generation experiencing the magic, there was pure Black joy ringing throughout New Edition's entire set — and the night as a whole.
You can watch New Edition's full performance here, and head to GRAMMY.com for more coverage of Essence Fest 2022.
Watch Backstage Interviews At Essence Fest 2022: Questlove, Sevyn Streeter, DreamDoll, D-Nice, Raekwon & More
news
Rock The Bells Invades Southern California
GRAMMYs
/
Dec 3, 2014 - 04:22 am
By Lindsay Gabler
On Aug. 18–19 some of hip-hop's most well respected MCs took over the NOS Events Center in San Bernardino, Calif., for the ninth annual Rock The Bells festival, which has been described by some as the hip-hop version of Coachella. This year's festival was bigger than ever, with performers spanning respected legends to ambitious newcomers.
I arrived on Saturday to see Common, who, despite sweltering Southern California the heat, attacked the stage with a ferocity that ignited the crowd as he made his way through "I Used To Love H.E.R.," "Get Em High," "Be," and the crowd-favorite "The Light." We caught a portion of Naughty By Nature's set next and as the group transitioned into one of my favorite songs, "Feel Me Flow," everyone was dancing and throwing their hands in the air. When they ended their set with the undeniable "Hip Hop Hooray" I looked around to a sea of hands waving back and forth in the air as the crowd sang along.
Back on the main stage was one of rap's most talked about new artists, Kendrick Lamar. Sharing his set with the rest of his Los Angeles-based collective, Black Hippy, which includes Jay Rock, Schoolboy Q and Ab-Soul, Lamar dove into his Dr. Dre-featured single, "The Recipe," which drove the crowd into frenzy. Once DMX and Eve hit the stage, the crowd burst with energy as the rapper stormed through some of his biggest hits, including "Ruff Ryders' Anthem" and "Party Up (Up In Here)," while Eve pleased the crowd with "Hot Boyz," "Who's That Girl?" and the GRAMMY-winning "Let Me Blow Ya Mind." GRAMMY-nominated rapper J. Cole was next on the main stage and blew through cuts such as "Nobody's Perfect," "Higher," "In The Morning," and "Work Out."
The night's biggest crowds belonged to headliners Kid Cudi, Method Man and Redman. Kid Cudi brought out producer and aspiring MC Hit-Boy, while Method Man and Redman tore through their collection of hits.
Sunday's lineup featured GRAMMY-nominated rapper Pusha T and GRAMMY winners Salt-N-Pepa. Fans gathered to see the Salt-N-Pepa perform some of their most memorable songs, including "Shoop," "Whatta Man" and "Push It."
Next, L.A.'s own DJ Quik bounced around the stage and brought out special guests Suga Free and El Debarge, the latter of whom performed the hook on their collaboration "Hand In Hand." They were followed by hip-hop group Atmosphere, who took over the main stage next and drew one of the largest crowds of the afternoon.
One of the biggest moments of the weekend was the highly anticipated return of GRAMMY winners Bone Thugs-N-Harmony, who brought back their signature harmonies to perform some of their biggest hits, including "1st Of Tha Month" and "Tha Crossroads." They also performed a tribute to the late Eazy-E.
Representing the Bay Area later that evening, E-40 and Too $hort had everyone going crazy as they each played some of their biggest party anthems, including Too $hort's "Gettin' It" and "Blow The Whistle" and E-40's "White Girl" and "Tell Me When To Go," among others. Over on the main stage, Wiz Khalifa performed like a veteran as he blew through a string of hits.
Sunday's headliners were Ice Cube and Nas. During Ice Cube's set, the crowd was waving their W's in the air, showing their pride for the Westside Connection. Ice Cube performed one of the more dynamic sets of the weekend and led the audience through some of his biggest songs, including N.W.A.'s "Straight Outta Compton," "Friday," "You Can Do It," "You Know How We Do It," and "It Was A Good Day."
Nas brought the night to a close as he made his way through hits and new tracks, including "The Don," "If I Ruled The World," "Can't Forget About You," "One Mic," "Daughter," and "Bye Baby," to name a few. With his new album, Life Is Good, having recently debuted at No. 1 on the Billboard 200, Nas had a lot to celebrate and shared with the crowd just how good life really is.
The essence of Rock The Bells is in their motto: "Represent. Respect. Recognize." Artists and fans alike endured the incredible heat to gather with the hip-hop community and pay tribute to what was, is and will be the legacy of hip-hop culture. To borrow from Ice Cube, it was a good (couple of) day(s).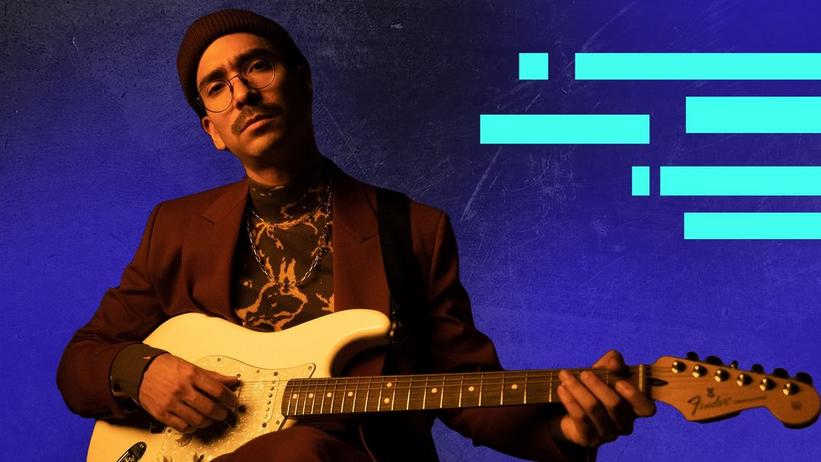 Ferraz
Photo: Maria Gabriela Stempel
video
Global Spin: Singer-Songwriter And Producer Ferraz Offers A Minimalist, Soulful Performance Of "Espérame"
The singer-songwriter, DJ and producer pulls from a variety of different styles to create his own signature blend of Latin R&B — and in this performance of "Espérame," he leans into his soul influences.
GRAMMYs
/
Sep 27, 2022 - 04:58 pm
Venezuelan singer-songwriter, producer and DJ Ferraz draws from various elements and sonic styles to create his signature blend of R&B. And in "Espérame," one of the tracks from his 2021 album Fino, he leans into gentle, lilting soul.
In this episode of Global Spin, Ferraz delivers a laid-back live performance of his song. Flanked by his gear and set against a plain white backdrop, the singer accompanies himself on electric guitar.
This minimalist, self-contained performance proves that Ferraz can create a sound-world all his own. Ferraz incorporates elements of Latin folk-rock and bossa nova into his performance, with classic R&B rhythms kicking in in the chorus.
Funk, house and hip-hop further influence Ferraz's music-making process, coming together to form a style of R&B both versatile and pliant.
As one of the singer's more reflective and laidback tracks, "Espérame" exemplifies his easygoing, luminous vocal delivery — a signature element of even his bouncier tracks, like 2022's "Seratonina."
Ferraz debuted in 2019 with his Rumbo album, and continued to grow his sound and style with the release of Fino two years later. Most recently, he put out Remixes FINO, a collection of reimagined versions of the songs from his Fino project.
Press play on the video above enjoy Ferraz's soulful "Espérame" performance, and keep checking back to GRAMMY.com for more episodes of Global Spin.
Global Spin: Wet Leg's Gritty "Being In Love" Performance Brings '90s Nostalgia With A Surprising Twist