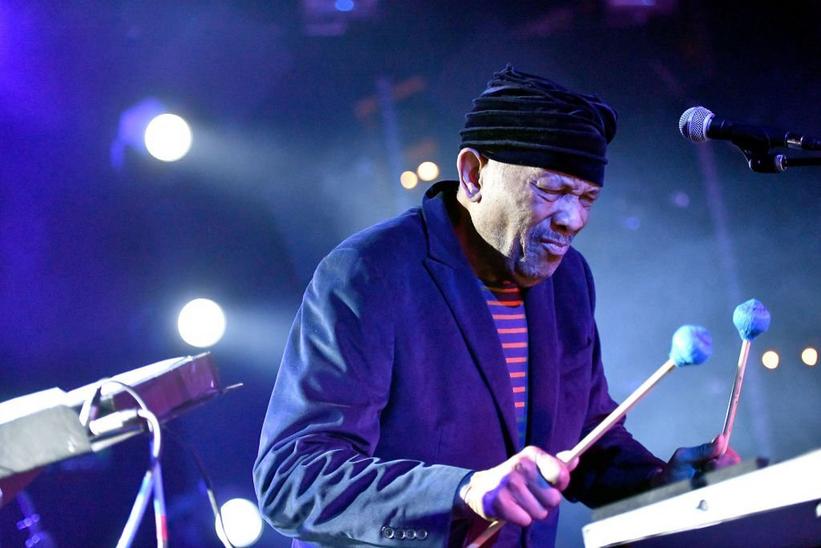 Photo by Scott Dudelson/Getty Images
news
Roy Ayers, Method Man & Redman & More To Play Crate Diggers NYC Music and Record Festival
Presented by Discogs, the "largest vinyl collector's festival series on earth" is coming to the Bronx on July 27
GRAMMYs
/
Apr 11, 2019 - 11:22 pm
Crate Diggers NYC, presented by renowned music database Discogs, and in association with Japanese audio company Audio-Technica, has announced the official music lineup for its New York City festival on July 27 at the New York Expo Center in the Bronx.
Funk icon Roy Ayers will headline the fest, with support from by Method Man & Redman, Rudimental, Smif-N-Wessun, Black Moon, Mad Skillz, Jurrasic 5's Soup Presents: The Fullee Love Collective, and more.
Entrance to the record fair is free to attend all day, and tickets for the fest cost $30 and go on sale Friday, April 12 at 10:00 am EST.
Crate Diggers NYC welcomes record sellers from around the region, as well as rare-finds and freshly pressed vinyl collectors looking to add to their stock.
According to a release, Crate Diggers will offer more than "100 tables of vinyl for sale by some of New York's most respected record dealers, some of the finest local DJs spinning wax all day, craft beer, great food and free admission from noon until close in a festival atmosphere."
Behind The Board: Get Into The Vinyl Groove With Producer/Engineer Jeff Powell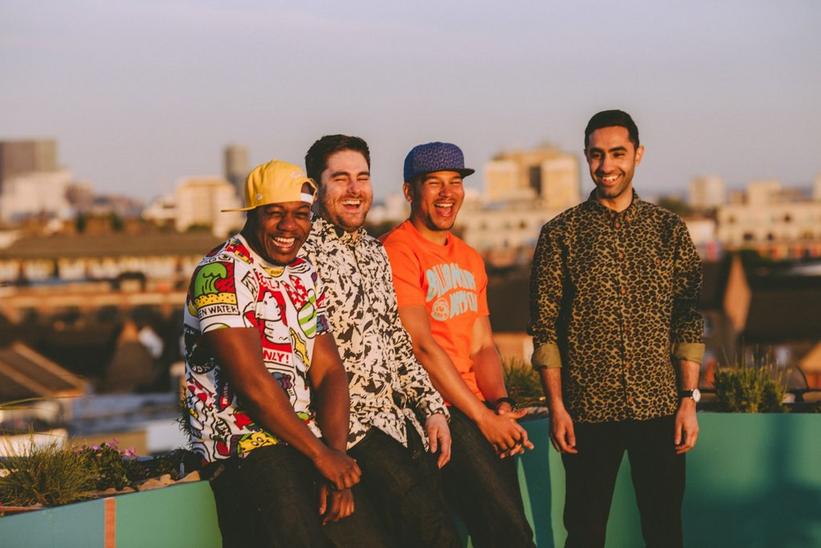 Rudimental's DJ Locksmith, Piers Aggett, Kesi Dryden, and Amir Amor
video
Fun Times With Rudimental
British electronic band discuss their formation and the elements of "Rudimental culture"
GRAMMYs
/
Dec 3, 2014 - 05:06 am
Members of British electronic band Rudimental recently participated in an exclusive GRAMMY.com interview to discuss the group's formation, their musical influences, collaborating with other artists, and the elements of "Rudimental culture," among other topics.
"Something we learned over the years is that when we're having fun, when we're enjoying ourselves onstage and we're showing people the Rudimental culture … people want to be a part of that," said DJ Locksmith. "It's infectious and that's what we love."
Comprising DJ Locksmith (aka Leon Rolle), Piers Aggett (organ), Amir Amor (guitar), and Kesi Dryden (keyboards), Rudimental were influenced by artists such as GRAMMY winners Dr. Dre and Lauryn Hill as well as the dance music scene in their London hometown. In 2012 the quartet released their breakthrough hit, "Feel The Love" featuring John Newman, which peaked at No. 1 on the UK Singles chart. They subsequently released the UK Singles Top 20 hit "Not Giving In" featuring Newman and Alex Clare.
Released in 2013, Rudimental's debut studio album, Home, topped the UK Albums chart and peaked at No. 6 on Billboard's Top Electronic Albums chart. Home features 12 tracks, including collaborations with GRAMMY winner Foxes ("Right Here"), Emeli Sandé ("Free") and Ella Eyre ("Waiting All Night"). The latter topped the UK Singles chart and garnered the band a 2014 Brit Award for British Single of the Year.
news
Rock The Bells Invades Southern California
GRAMMYs
/
Dec 3, 2014 - 04:22 am
By Lindsay Gabler
On Aug. 18–19 some of hip-hop's most well respected MCs took over the NOS Events Center in San Bernardino, Calif., for the ninth annual Rock The Bells festival, which has been described by some as the hip-hop version of Coachella. This year's festival was bigger than ever, with performers spanning respected legends to ambitious newcomers.
I arrived on Saturday to see Common, who, despite sweltering Southern California the heat, attacked the stage with a ferocity that ignited the crowd as he made his way through "I Used To Love H.E.R.," "Get Em High," "Be," and the crowd-favorite "The Light." We caught a portion of Naughty By Nature's set next and as the group transitioned into one of my favorite songs, "Feel Me Flow," everyone was dancing and throwing their hands in the air. When they ended their set with the undeniable "Hip Hop Hooray" I looked around to a sea of hands waving back and forth in the air as the crowd sang along.
Back on the main stage was one of rap's most talked about new artists, Kendrick Lamar. Sharing his set with the rest of his Los Angeles-based collective, Black Hippy, which includes Jay Rock, Schoolboy Q and Ab-Soul, Lamar dove into his Dr. Dre-featured single, "The Recipe," which drove the crowd into frenzy. Once DMX and Eve hit the stage, the crowd burst with energy as the rapper stormed through some of his biggest hits, including "Ruff Ryders' Anthem" and "Party Up (Up In Here)," while Eve pleased the crowd with "Hot Boyz," "Who's That Girl?" and the GRAMMY-winning "Let Me Blow Ya Mind." GRAMMY-nominated rapper J. Cole was next on the main stage and blew through cuts such as "Nobody's Perfect," "Higher," "In The Morning," and "Work Out."
The night's biggest crowds belonged to headliners Kid Cudi, Method Man and Redman. Kid Cudi brought out producer and aspiring MC Hit-Boy, while Method Man and Redman tore through their collection of hits.
Sunday's lineup featured GRAMMY-nominated rapper Pusha T and GRAMMY winners Salt-N-Pepa. Fans gathered to see the Salt-N-Pepa perform some of their most memorable songs, including "Shoop," "Whatta Man" and "Push It."
Next, L.A.'s own DJ Quik bounced around the stage and brought out special guests Suga Free and El Debarge, the latter of whom performed the hook on their collaboration "Hand In Hand." They were followed by hip-hop group Atmosphere, who took over the main stage next and drew one of the largest crowds of the afternoon.
One of the biggest moments of the weekend was the highly anticipated return of GRAMMY winners Bone Thugs-N-Harmony, who brought back their signature harmonies to perform some of their biggest hits, including "1st Of Tha Month" and "Tha Crossroads." They also performed a tribute to the late Eazy-E.
Representing the Bay Area later that evening, E-40 and Too $hort had everyone going crazy as they each played some of their biggest party anthems, including Too $hort's "Gettin' It" and "Blow The Whistle" and E-40's "White Girl" and "Tell Me When To Go," among others. Over on the main stage, Wiz Khalifa performed like a veteran as he blew through a string of hits.
Sunday's headliners were Ice Cube and Nas. During Ice Cube's set, the crowd was waving their W's in the air, showing their pride for the Westside Connection. Ice Cube performed one of the more dynamic sets of the weekend and led the audience through some of his biggest songs, including N.W.A.'s "Straight Outta Compton," "Friday," "You Can Do It," "You Know How We Do It," and "It Was A Good Day."
Nas brought the night to a close as he made his way through hits and new tracks, including "The Don," "If I Ruled The World," "Can't Forget About You," "One Mic," "Daughter," and "Bye Baby," to name a few. With his new album, Life Is Good, having recently debuted at No. 1 on the Billboard 200, Nas had a lot to celebrate and shared with the crowd just how good life really is.
The essence of Rock The Bells is in their motto: "Represent. Respect. Recognize." Artists and fans alike endured the incredible heat to gather with the hip-hop community and pay tribute to what was, is and will be the legacy of hip-hop culture. To borrow from Ice Cube, it was a good (couple of) day(s).