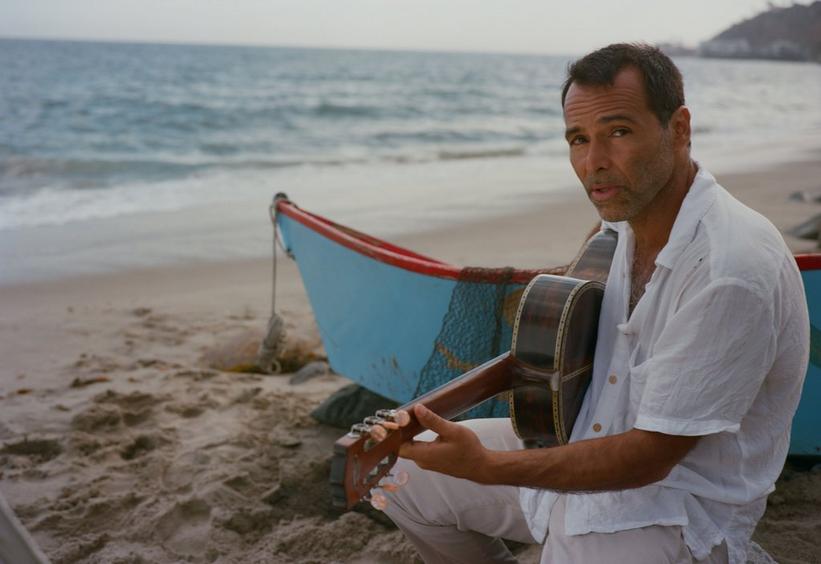 feature
Samba Star Rogê Created His "Most Brazilian" Album A World Away From Home
Twenty years after his debut, Rogê delivered his first-ever U.S. album, 'Curyman' — a masterclass in what happens when you "jump into the darkness" and take artistic risks.
GRAMMYs
/
Mar 6, 2023 - 08:08 pm
Rogê has walked through many worlds. The singer and guitarist's samba-soul has garnered him a popular 10-year residency at one of Rio de Janeiro's most important venues, brought him behind the scenes at the Olympics, taken flight to Holland and eventually landed him in Los Angeles. 
Tonight Rogê is in New York City, where he's performing at a members-only club overlooking the Manhattan skyline. At first, the guests seem vaguely disinterested in the show. Yet, together with percussionist Stephane San Juan, Rogê's  gravely yet sweet vocals and spirited acoustic guitar styling commands the room's attention. Within minutes, the crowd is clapping along, and the increasingly exuberant Rogê exclaims "saúde!" (Portuguese for "to your health"). 
Like his idols — Brazilian legends Jorge Ben, Milton Nascimento and Seu Jorge, among others — Rogê has seemingly managed to harness a universality that defies location, mother tongue or genre. His debut U.S. album, Curyman, is a testament to Rogê's wide-ranging appeal, filled with joyous samba-funk and subtly heartbreaking ballads. Set against emotive string arrangements by master Brazilian composer Arthur Verocai, Curyman seems to transcend language. 
The album is "a great picture of my life here," Rogê tells GRAMMY.com, adding that the record — his ninth of original material — was recorded with players he had never worked with previously. "It's my first album that an American guy [recorded] with a vision and a different angle for Brazilian music. But this album is very me, a lot more than other ones. I'm singing, playing everything, guiding everyone." 
Curyman — an amalgamation of Rogê's last name, Cury, the indigenous language Guarani and a reference to singer/songwriter Dorival Caymmi — is filled with references to his homeland. Brazil's natural beauty ("Grito Do Natureza"), its ancient gods ("Yemanjá"), plethora of rhythms ("Retumbar Do Meu Tambor") and vibrant energy ("Pra Vida") course through the album's 11 tracks. Despite this specificity, the album was designed as aural cinema — something that is as much vibe as it is a poignant portrait.
"The emotion is jumping out of the speakers," says producer Tom Brenneck. Although he doesn't speak Portuguese, Brenneck asserts that Rogê's singing was "incredibly charming." 
"Language barriers be damned. I knew what every song was about, even though it was never translated," he says.
While Curyman is distinctly Brazilian in sound and language, the album could only have been created outside of the country. Despite various successes — an acclaimed residency in Rio, a co-writing credit on the theme for the 2016 Olympic Games, and a Latin GRAMMY nomination for his work with sambista Arlindo Cruz — Rogê was "knocking the ceiling with my head." As Brazil's political and cultural climate became increasingly perilous, the musician packed up his young family and moved to L.A. in 2019. 
After a rough start stateside ("Some days I went to bed early to not think too much about how I would pay the bills next month," he told the LA Times in 2022), Rogê connected with legendary Brazilian singer/actor Seu Jorge. The two shuttled over to the Netherlands to record an EP, Seu Jorge & Rogê: Night Dreamer Direct-to-Disc Sessions, and completed three of a scheduled 23-date U.S. tour before the pandemic hit.
Watch: Rogê Debuts New Song "Camará" With An Intimate Acoustic Performance From Home | Global Spin
Rogê wrote furiously for the Seu Jorge EP — "Composing something is a spiritual thing," he contends. "I think the perfect composer is the balancing inspiration and technique" — and a handful of those songs on Curyman. He played some of the compositions for Brenneck at Sound Factory studios in Hollywood, where the two were working on whistler Molly Lewis' 2021 record, Oceanic Feeling. Rogê and Brenneck had never met.
"I was floored instantly," recalls Brenneck, who quickly suggested Rogê record some demos. "Rogê recorded 12 songs in like an hour and a half. His guitar playing was outrageous. The songwriting was incredibly sophisticated. His singing was amazing. So it was like, Yeah, let's do a record."
Rogê and Brenneck recorded Curyman over four days at various studios in a series of live sessions. The project encompassed a number of firsts: The first time both musicians had worked together; the first time Rogê worked with a cast of entirely American session players; and the first Brazilian record Brenneck had ever worked on.
"I was in new territory, I was a bit out of my league. His music was harmonically far more sophisticated than anything else I've ever done in my life," notes Brenneck, whose credits include production and session work with Amy Winehouse, Lady Gaga and Bruno Mars. "Something that [Rogê] said to me over and over again, throughout the process of the record, was 'This record never would have been made in Brazil.' Because in Brazil, more is more; my approach was less is more. The record is very true to what was performed in studio."
Rogê was also working in new territory, away from his homeland and trusted musical community. "But it's beautiful when you're in the arts [and] when you jump in the darkness. That's why I made an album with a guy who had never made a Brazilian [album before]," Rogê says. "I had to explain a lot of things of Brazilian music."
Yet their collective musical chemistry superseded barriers. With rhythm tracks and vocals in hand, the two flew to Rio during the summer of 2022 and watched as Verocai — a friend of Rogê's, to Brenneck's disbelief — added strings and a transcendent level of emotion. 
"It literally felt like I went back in time and, like, understood how, like, Frank Sinatra records went down," Brenneck says of the sessions. "When Verocai was putting strings on [the ballad 'Se u du Amor'] I felt like that was perhaps the greatest achievement I might ever f—ing do."
In attempting to establish himself in America, Curyman has led Rogê to feel even more Brazilian. While his previous albums skewed poppier, "This album is real deal Brazilian: A lot of flavors, different styles of Brazilian music. I felt more freedom to do that here."
For Brenneck, creating with Rogê helped him work through five years of grief following the death of his close friend and musical partner Charles Bradley. "Because everything was so new about it was a different genre, different language, different musical language for musical palette, and I just felt I got so much inspiration. It showed me that there'll be life after," he says. (A testament to that new life, Curyman will be the debut release for Brenneck's new label, Diamond West Records.)
Rogê, meanwhile, is "just starting to write my story" in America, but believes in the universality of his messages and brand of Brazilian music. "Jorge Ben, Dorival Caymmi sound more than Brazilian. Somewhere, in some space, everybody understands [their music]. They're connected. I really believe that."
Meet Tobias Jesso Jr., The First-Ever GRAMMY Winner For Songwriter Of The Year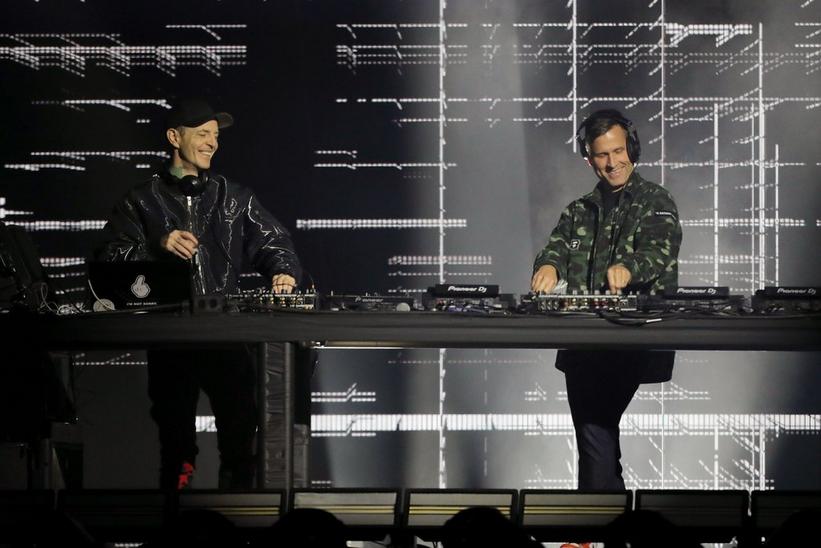 Kx5, a new project by electronic music veterans Kaskade and deadmau5, perform at SXSW
list
10 Moments From SXSW 2023: Life Lessons With Killer Mike, Acoustic Sets & New Music From Kx5
From The Stage at SXSW to So Satisfying and the RnB Forever Showcase, the Recording Academy's GRAMMY U team highlights the most exciting moments from SXSW Music Festival.
GRAMMYs
/
Mar 21, 2023 - 09:23 pm
GRAMMY U Chicago Representative Kegan Grace contributed to this story.
Another iconic year of South by Southwest has come and gone. And while the dust has settled in Austin, there's still much to reminisce about — from unforgettable live shows, to panels and behind the scenes interviews. 
The Recording Academy's GRAMMY U team had their boots on the ground during the best events at SXSW Music Festival, held March 13-18. As the team hopped around town and watched a ton of showcases, they also went backstage to chat with artists about their time at SXSW. 
Read on for GRAMMY U's 10 favorite moments from SXSW, and be sure to visit their Instagram for more content from the festival .  
PinkPantheress, Rett Madison, Cafuné & Sueco Are So Satisfying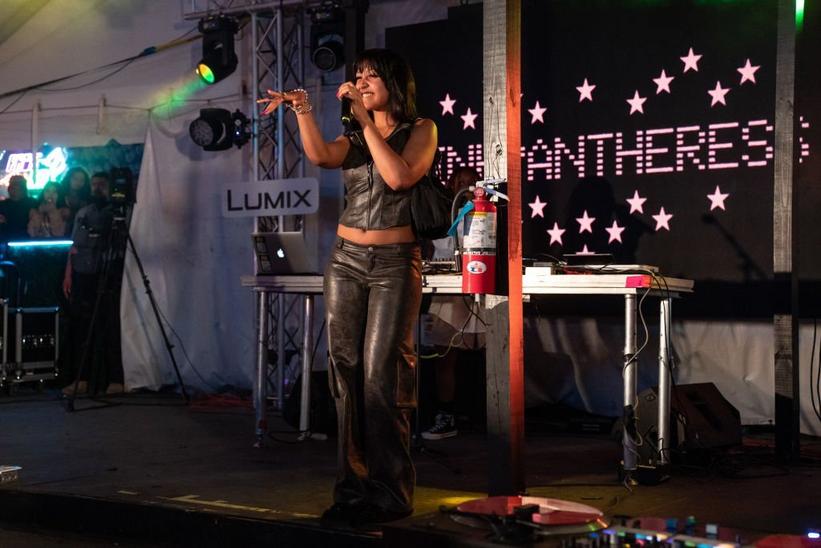 PinkPantheress performs at Mala Vida | Lorne Thomson/Redferns
The GRAMMY U team started the week of music discovery at the IMGN x WMG So Satisfying House on March 14. This multi-day activation at bar/venue Mala Vida showcased a ton of music, with experiential photo areas and loads of LEDs displayed throughout.
Different acts took the stage throughout the night, beginning with singer/songwriter Rett Madison, whose powerful voice filled the room. Indie pop duo Cafuné and rapper Sueco followed, switching up the vibe but keeping the energy high. Pink Pantheress closed out the set for the night. Despite singing to a track, the audience sang along with all her viral hits, while other fans peeked over from outside the venue to catch her set.
The So Satisfying House was also open on March 15 with performances by Tiago PZK, Pheelz, Rini and Elena Rose.
Life (And Career) Lessons From New Order, Killer Mike & More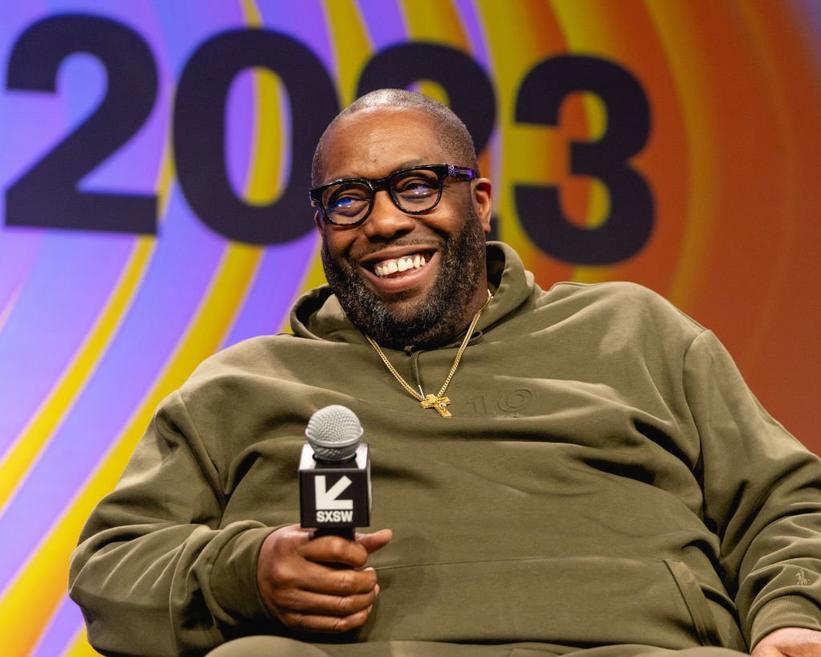 Killer Mike | Rick Kern/FilmMagic
In the panel "A Songwriter's Guide to Branding: The Power of No," moderator Evan Bogart, Seeker Music CEO and Recording Academy Songwriter and Composers Wing Chair, spoke with Bonnie McKee, Larry Waddell, and electropop artist/producer MNDR about the ways projects can affect your brand. A songwriter's brand can manifest in many ways, and the projects you take are a reflection of not only the tools you bring to the table, but the type of songwriter you are in a writing session. 
The SXSW Keynote conversation with legendary new wave synth pop group New Order. The British band discussed their lengthy recording history, current tour and what has kept them inspired over 40 years. "There's something in what you're doing that you enjoy very much, otherwise you wouldn't enjoy doing it," the band said. "The sense of achievement when you play a really good gig, the audience having a good time is a real boost…. It's like having a party together."
At "Introducing Michael: The Man Known as  Killer Mike," the rapper discussed being a thriving Black artist in the industry and how he has embraced his culture. "I have not fully accepted the wealth of knowledge and inspiration from the people who raised me and my culture… I understand how fortunate I am. I move with that intent," he told the audience. "I'm a believer inBlack people. When you hear my music, I'm giving you the power black music gives you when it works. We are capable, we are able. I don't have to be mad at everything or seeking escapism."
Killer Mike also offered wise advice about navigating the industry.  "You're going to have bad karma if you're bad to people," he said. "Leave your ego at the doors and enter a place with conversations that people would love." 
Acoustic Sounds At Antone's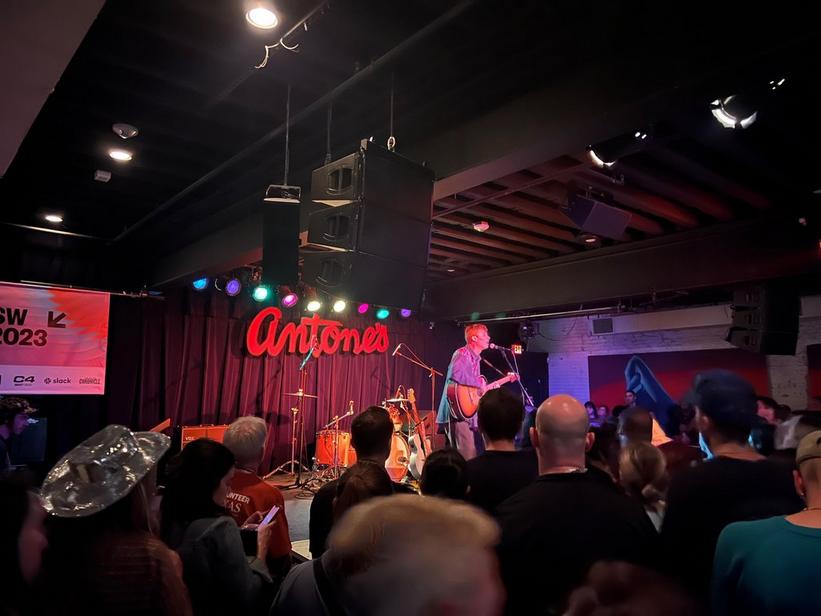 Brian Sella performs an acoustic set | GRAMMY U
On Wednesday evening, C3 Management brought their talent to the stage at iconic blues venue Antone's. The crowd clearly was ready to have a great time, as the line for the event was long and out the door. Once inside, the atmosphere was electric and everyone was hyped for the upcoming acoustic sets by their favorite artists.
GRAMMY U caught Brian Sella of the Front Bottoms strumming his indie rock hits as fans sang along word-for-word. Andrew McMahon showed off his expert musicianship and songwriting on the keyboard, inserting funny anecdotes about how some of those songs came to be throughout his set. 
Tomorrow's Stars On The Rise At Bose x NME: C23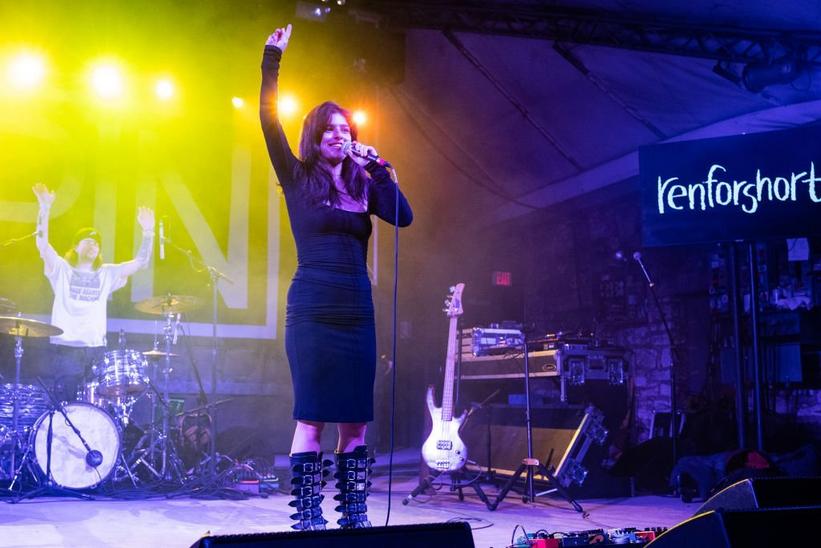 Renforshort | Lorne Thomson/Redferns
The Bose x NME: C23 launch party was truly the place to be to witness the future of music. The event featured an incredible outdoor stage and a 15-artist lineup, a fun walkway activation with a panel of all the artists as magazine covers, and swag bags of custom cassettes with all the artists featured that day. 
The pop-rock sounds of Canadian artist renforshort resonated with the crowd, and the singer was feeling comfortable. "I've done so many shows, it's second nature to me. I love [performing] so it masks any anxiety I would typically have," she told GRAMMY U.
Singer/songwriter and bassist Blu DeTiger conquered the stage with her funky grooves and spunky energy. Known for showing off her bass skills in her music, DeTiger notes in an offstage interview "Bass is the best instrument ever. My whole mission as an artist is just to bring the instrument more to the forefront and inspire people to pick it up." 
Later that night, JVKE's piano stylings and steady, recognizable voice drew cheers as he played his hit "Golden Hour." In a backstage interview, JVKE told GRAMMY U that he "always want[s] to give people the 'feels,' whatever the feels are."
Eladio Carrión, 
Armani White 
& Deadmau5 Share The Stage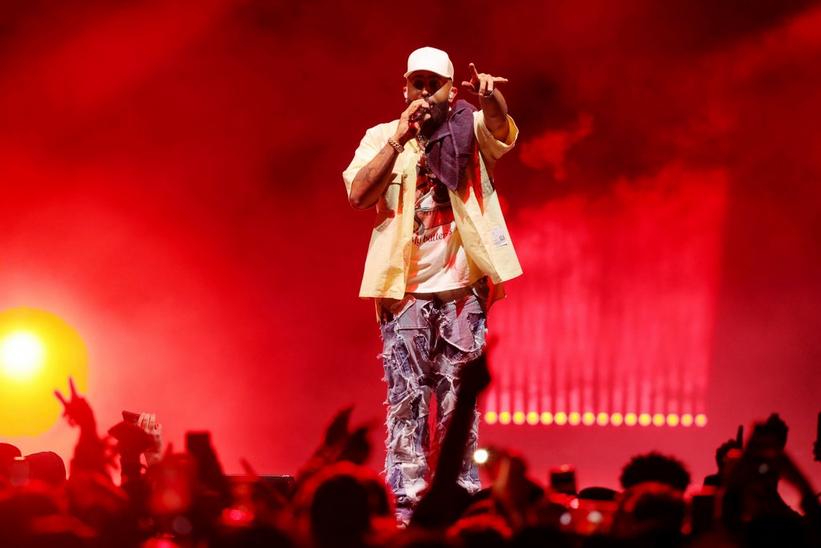 Eladio Carrión | Christopher Polk
This was the second year of Samsung X Billboard's The Stage at SXSW, and the three-night concert series has become one of the most highly anticipated programs of the week. Rappers 03 Greedo, Lola Brooks, and Armani White kicked off the series at Moody Amphitheatre in Waterloo Park on Thursday. Lil Yachty was set to headline that night, but the event was cut short due to inclement weather.
The next day, DJ Gabby Got It opened for Latin superstars Eladio Carrión and Feid. Carrión showed his vast range, performing hits "Kemba Walker" and "Tata." Feid followed, keeping the energy of the roaring crowd going with his own hits,  "Yandel 150" and "Hey Mar."
To wrap up The Stage for this year, Billboard brought in Kx5, a new project by electronic music veterans Kaskade and deadmau5 on Saturday night. They hyped up the crowd as they began their set with "Bright Lights" and dropped hit after hit through their hour-long set. 
Chloe Bailey, Remi Wolf & More At The Future of Music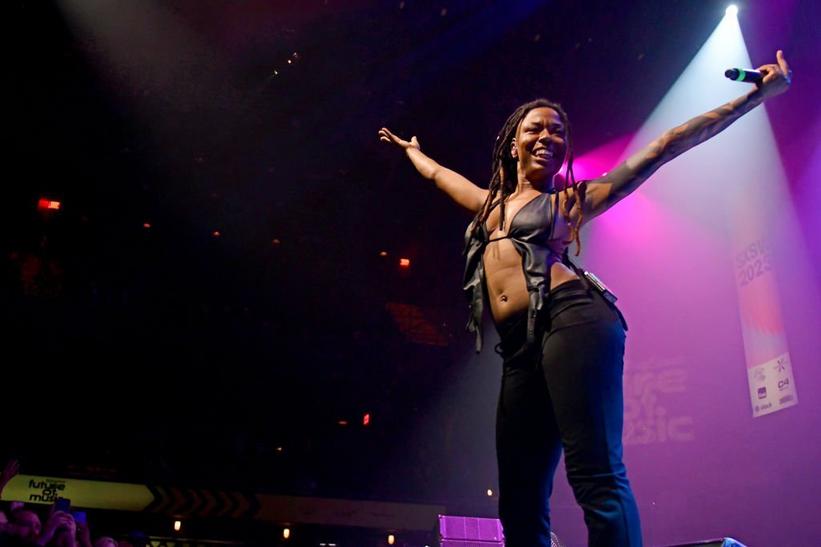 Sudan Archives | Amanda Stronza/Getty Images for SXSW
Rolling Stone hosted the Future of Music, a four-night series featuring more than 20 acts. With a versatile lineup that included Sudan Archives, Remi Wolf and Chloe Bailey, the crowd could not have been more invested in the lineup.
In a backstage interview with Sudan Archives, the self-taught violinist and artist told GRAMMY U that the stress she feels before arriving to SXSW disappears as she sees "how everyone is rushing and working hard to help and make everything be amazing."
SXSW Goes International: SIPHO., Haru Nemuri & LØREN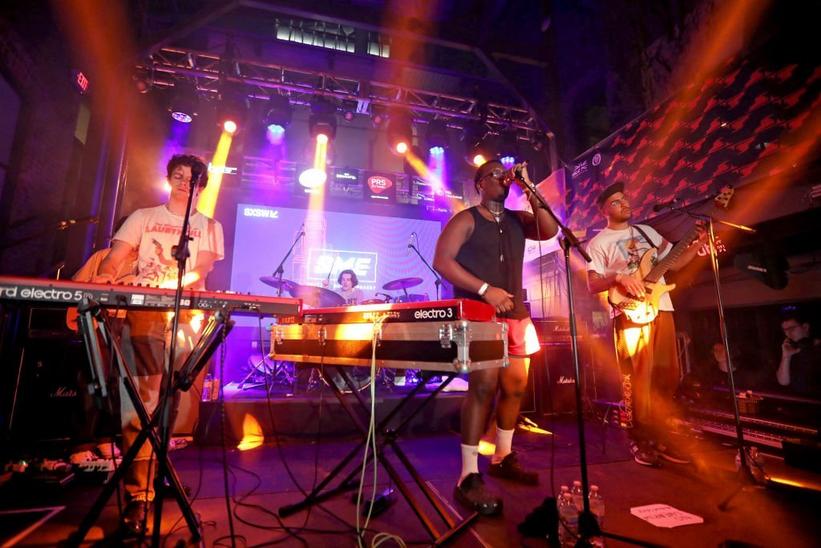 SIPHO. (center) | Diego Donamaria/Getty Images for SXSW
SXSW is so much bigger than Texas. Artists from around the globe are a part of the festival's programming. 
UK singer/songwriter SIPHO. came across the pond for his first SXSW, showcasing his genre-bending music inspired from great modern R&B artists. Japan's Haru Nemuri attended SXSW for the second time, sharing her musical inspirations of J-pop, experimental pop, and art rock with the crowd.
LØREN, a pop-punk rocker, came from South Korea to attend SXSW for the first time. His past work includes collaborations with BLACKPINK, and singles that have collectively landed more than 14 million YouTube views. 
GRAMMY U interviewed these great international artists. Check out our SIPHO. Interview and Haru Nemuri interview on Instagram where they talk about their craft and inspirations.
The RnB Forever Showcase Highlights Emerging Acts
Hosted at The North Door in collaboration with the Recording Academy's Black Music Collective, the RnB Forever Showcase featured many rising stars. A live band backed all the artists, and the lineup was stacked with a spectrum of R&B sounds. 
Los Angeles-based Kenyon Dixon discussed his new record with GRAMMY U before heading on stage, noting it's "really classic R&B vibes for fans of the late '90s and early 2000s, but also with a more modern [sound]." V. Rose said her favorite part of SXSW is "seeing so many people show up and believing in themselves, it's so inspiring."
R&B and pop artist Byron Juane, who is also a member of the Recording Academy Atlanta Chapter, added that was thrilled to be "seeing so many talented people through every genre of music…it inspires me to keep living through my dream."
The Recording Academy Shows Out: A Mixer, A Masterclass & A Party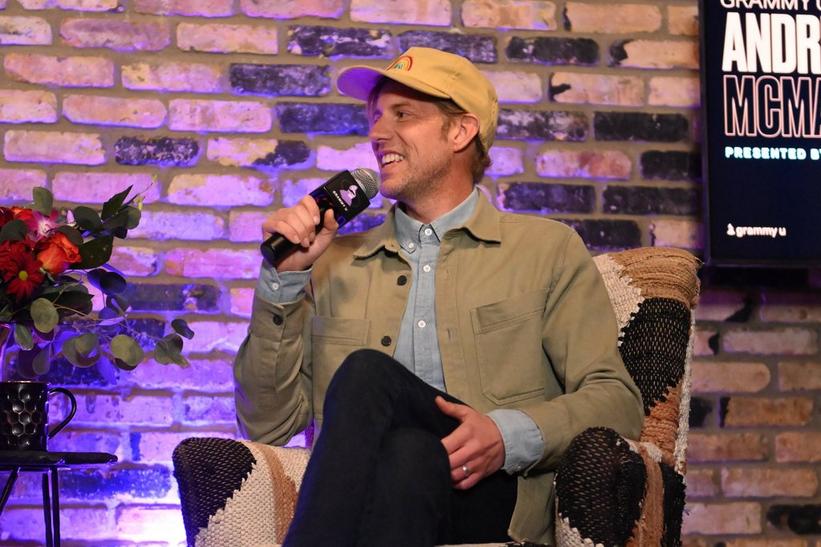 Andrew McMahon | GRAMMY U
The Recording Academy and its chapters hosted its own events throughout the week as well. The Texas Chapter hosted its annual block party in the outdoor garden at the Four Seasons, with hundreds of industry professionals and artists in attendance. Stellar musical acts like Superfonicos, Sugar Joiko and Lupita Infante kept everyone dancing throughout the night.
There was also a special performance by Dakota Cohen, New York Chapter GRAMMY U member and winner of the GRAMMY U Performer National Contest. Cohen and her five-piece band traveled all the way from Berklee College of Music and lit up the stage with her vibrant energy and a stylistic vocal range.
GRAMMY U's Masterclass Presented by Mastercard featured artist and songwriter Andrew McMahon of Something Corporate, Jack's Mannequin and Andrew McMahon in the Wilderness. Moderator Taylor Hanson, a GRAMMY-nominated artist and the Texas Chapter Board President, led a discussion about how to navigate a successful long-term career in the music industry. 
The Recording Academy also collaborated with Tunecore to present an industry mixer for artists and industry professionals.
Women That Rock

—

Onstage And Behind The Scenes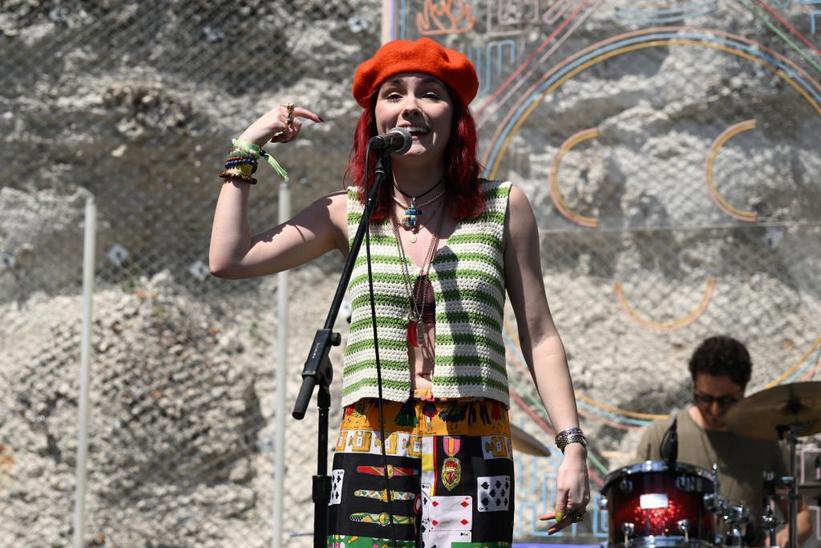 Ava Maybee performs at the Women That Rock day party showcase | Daniel Boczarski/Redferns
Founded by former GRAMMY U New York Chapter Representative Andie Aronow, Women That Rock is a music curation and discovery company that supports up-and-coming women and non-binary musicians. Their Music and Movement Celebration at Cheer Up Charlies featured performances from Cafuné, country singer Katie Toupin, and many others, as well as a pop-up shop of women-owned businesses. 
Women That Rock also held a music industry panel at Athleta, which featured artists and professionals from all backgrounds including Charlotte Rose Benjamin and GRAMMY U Director Jessie Allen. The panel dove deep into self-care for women in the music industry, and the best ways to maximize your impact while maintaining a healthy lifestyle.
9 Must-See Acts At SXSW 2023: Wet Leg, Balming Tiger, Armani White, The Lemon Twigs & More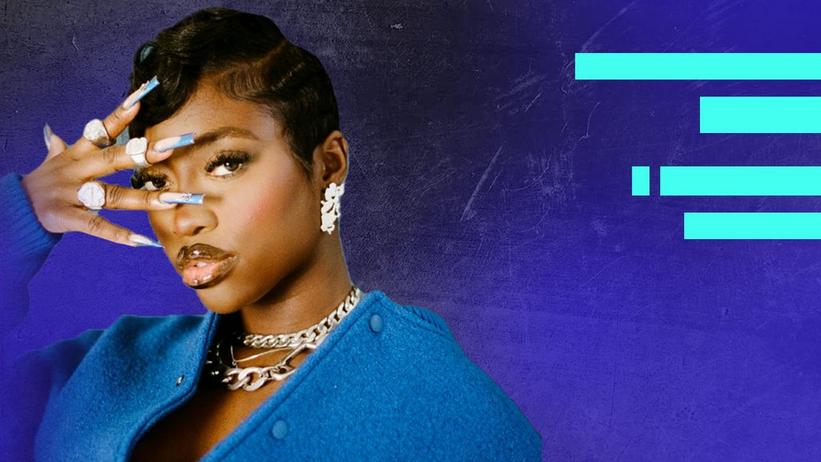 video
Global Spin: ShaSimone Gets Candid About Fame In This Moving Performance Of "Top 5"
Rising British-Ghanaian rapper ShaSimone ruminates the past two years of her musical career in this introspective performance of "Top 5," a track from her debut project, 'Simma Down.'
GRAMMYs
/
Mar 21, 2023 - 05:00 pm
When British-Ghanaian rapper ShaSimone started posting freestyles on Twitter during the height of the pandemic, she never anticipated the platform would skyrocket her love of music into a career. After a whirlwind two years, ShaSimone went from working as a hairstylist to featuring on fellow British rapper Dave's sophomore album, We're All Alone In This Together, and creating her first EP, Simma Down.
In this episode of Global Spin, ShaSimone performs "Top 5," the intro to her debut project that explores the ups and downs of her newfound fame.
ShaSimone stands in front of a microphone, accompanied by a live band, as she contemplates the lost relationships and the bittersweet satisfaction of achieving her dream. "Pray for better days/ Man, forgettin' that the journey to destination are gonna be some of my best days," she raps at the end of the track.
Though ShaSimone's passion is found within the music, her purpose runs deeper. "I want to inspire girls that look like me. I want to show people that you can be confident, look different from what's out there, and still love yourself," she said in a press release.
Press play on the video above to watch ShaSimone reflect on her journey to stardom in this powerful performance of "Top 5," and keep checking back to GRAMMY.com for more new episodes of Global Spin.
Herbal Tea & White Sofas: 1da Banton Reveals His Secret Ingredients To Staying Happy While On Tour
Graphic Courtesy of the Latin Recording Academy
news
The Latin Recording Academy Announces New Latin GRAMMY Award Categories And Field: Best Songwriter Of The Year, Best Singer-Songwriter Song, Best Portuguese-Language Urban Performance & More
Ahead of the 2023 Latin GRAMMY Awards, the Latin Recording Academy is ushering in several changes — including a new field and categories to the awards process.
GRAMMYs
/
Mar 21, 2023 - 02:46 pm
In a demonstration of its commitment to reflect the ever-changing musical landscape, the Latin Recording Academy has announced the addition of several changes, a new field and categories to the Latin GRAMMY Awards Process.
"Our priority is to effectively represent all the Latin music creators that we serve," Latin Recording Academy CEO Manuel Abud said in a statement. "We are excited to present these new categories that reflect the constant evolution of our music."
All new updates will go into effect immediately for the upcoming 2023 Latin GRAMMY Awards, officially known as the 24th Latin GRAMMY Awards, which take place this November. The Online Entry Process for this year's Latin GRAMMYs opens on Thursday, March 23.
NEW LATIN GRAMMY AWARDS FIELD AND CATEGORY ADDED:
Best Songwriter Of The Year
As part of the newly-created Songwriting Field, this new category recognizes the written excellence, profession and art of songwriting. Songwriters must have a minimum of six newly written songs in which they are credited as a songwriter or co-writer and are not the performer, producer or engineer.
NEW LATIN GRAMMY AWARDS CATEGORIES ADDED:
Best Singer-Songwriter Song
To be eligible for this new category within the Singer-Songwriter Field, the singles or tracks must contain at least 51% of the lyrics in Spanish, Portuguese or any native regional dialect, and must be from a Singer-Songwriter Album competing in the Singer-Songwriter Album Category that year.
Best Portuguese-Language Urban Performance
This new category within the Portuguese Language Field recognizes the enormous amount of Urban music that is being created in Brazil and Portugal. The singles or tracks can include a fusion mix of Urban styles with other genres as long as the Urban character predominates.
The Latin Recording Academy has also made amendments to the following existing categories: 
Album Of The Year
Albums within the General Field must contain at least 51% playing time of newly recorded material. Award to the Artist, Producer(s), Engineer(s), Mixer(s), Mastering Engineer(s) and Songwriter(s) of 33% playing time of the album if other than the Artist will receive the award.
Song Categories
It is now required to include the date of composition when submitting product for all of the Song categories.
New Criteria For Best Engineered Album
Award goes to Recording Engineer(s) and Mixing Engineer(s) credited with at least 33% of the album and Mastering Engineer(s) credited with at least 51% of the album within the Production Field.
The Recording Academy lauds its sister Academy for this thrilling series of developments; keep watching their space for more updates on the 2023 Latin GRAMMYs!
 Listen: Celebrate Día Nacional De La Zalsa With The Latin Recording Academy's Official Playlist Of Latin GRAMMY-Winning Salsa & Tropical Songs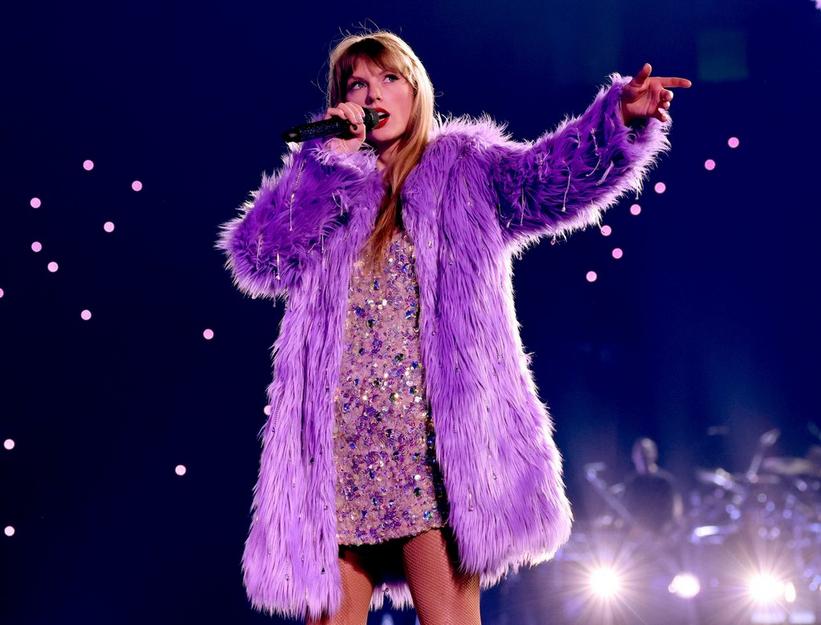 Taylor Swift performs on the opening night of The Eras Tour.
Photo: John Shearer/Getty Images for TAS Rights Management
news
Taylor Swift's Eras Tour Has Officially Begun: Here's What Swifties Have To Say About It
From a colossal three-hour setlist to more than a dozen costume changes, Taylor Swift's Eras Tour is nothing short of sensational. Here's how Swifties are reacting on social media to the GRAMMY winner's massive stadium trek.
GRAMMYs
/
Mar 20, 2023 - 10:12 pm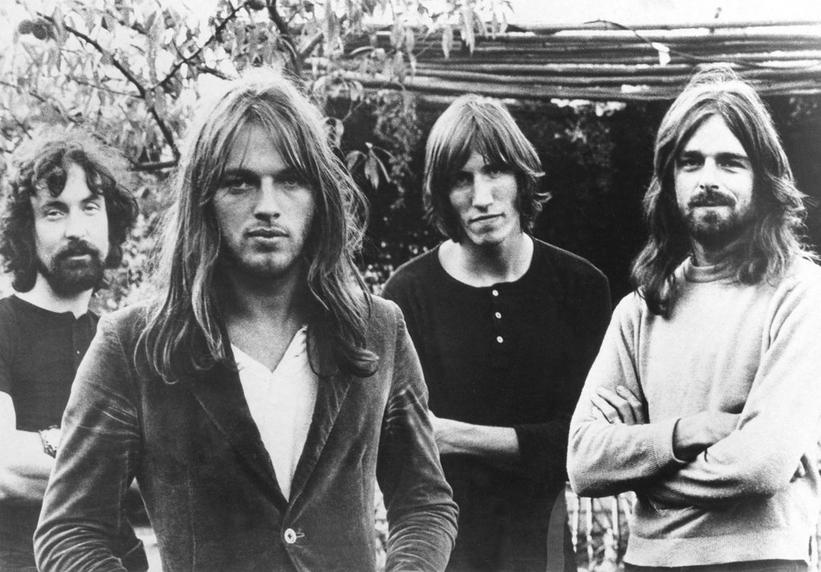 Pink Floyd in 1973
Photo: Michael Ochs Archives/Getty Images
list
What Was 'The Dark Side Of The Moon' Almost Called? 5 Facts About Pink Floyd's Masterpiece Ahead Of The 50th Anniversary Boxed Set
Pink Floyd's 'The Dark Side Of The Moon' has maintained its philosophical, psychological and exploratory power for 50 years. Here are five off-the-beaten-path things to know about it.
GRAMMYs
/
Mar 20, 2023 - 09:10 pm
Rarely do a mere prism and spectrum of light signify so much.
The cover of Pink Floyd's The Dark Side of the Moon is recognizable by all denizens of the Western world, rock fan or not. For so many, it also opens a treasure box of associations: The themes of irth and death, greed and madness, and the relentless tick-tock of time. An ecstatic vocal aria. The specter of a departed Syd Barrett. The lunatic on the grass. Money: it's a gas.
After half a century of headphone-clad zone-outs and The Wizard of Oz re-rewatches, The Dark Side of the Moon transcends mere codification and ubiquity; it remains a work of uncommon perceptiveness, concision and ingenuity. And the arrival of a new boxed set invites listeners back through the gates of its mind-expanding, incisive, philosophical universe.
Read More: 20 Albums Turning 50 In 2023: Innervisions, Dark Side Of The Moon, Catch A Fire & More
The Dark Side of the Moon — 50th Anniversary Boxed Set, out Mar. 24, encompasses a lavish array of ways to re-experience this classic rock staple. The set includes CD and gatefold vinyl of the newly remastered studio album, as well as Blu-Ray/DVD audio featuring the original 5.1 mix and remastered stereo versions, as well as a diamond-sharp Atmos mix.
Just as enticing is a CD and LP of The Dark Side Of The Moon - Live At Wembley Empire Pool, London, 1974, which illuminates how an album that stretched the boundaries of the studio took on new dimensions on stage. When you see Roger Waters continue to stage ambitious, polemic productions across the globe, trace a line backward to Floyd's culture-shaking live show 50 years ago.
To mark the re-release of what many consider to be Waters, David Gilmour, Richard Wright and Nick Mason's crowning achievement, here are five facts you may not know about The Dark Side of the Moon.
Roger Waters Sought Unprecedented Lyrical Clarity
The Dark Side of the Moon wasn't just a leap forward aurally, or conceptually: the band had never been so vivid and specific with their words.
"I think we all thought — and Roger definitely thought — that a lot of the lyrics that we had been using were a little too indirect," Gilmour told Rolling Stone in 2003, referring to past albums like Obscured by Clouds and Meddle. "There was definitely a feeling that the words were going to be very clear and specific. That was a big leap forward."
Thus, the band produced a work of thematic depth and concision, full of unforgettable one-liners like "All you touch and all you see/ Is all your life will ever be" and "There's someone in my head/ But it's not me."
Watch Now: Inside Pink Floyd's Progressive Masterpiece The Wall | For The Record
Clare Torry Was Paid Just £30 For Her Vocal Performance
Despite the singer's lack of name recognition, millions and millions have heard Clare Torry's voice. Her cyclonic, wordless aria on "The Great Gig in the Sky" — they nixed a first attempt, partly on account of the word "baby" — is one of the most memorable parts of The Dark Side of the Moon.
So it might be surprising to hear that Torry was paid a standard rate of £30 for her work — and ended up suing the band in 2004 for a songwriting credit and lost wages. (The case was settled out of court.)
It Could Have Been Called Eclipse, With The Silver Surfer On The Cover
When a now-obscure band called Medicine Head released an album called Dark Side of the Moon, Pink Floyd's desired title seemed under threat.
"We weren't annoyed at Medicine Head," Gilmour later said. "We were annoyed because we had already thought of the title before the Medicine Head album came out." But when Medicine Head's  album failed commercially, the door was open to proceed as planned.
And, accordingly, while Pink Floyd desired the prismatic cover as soon as they saw it, the band had previously kicked around the idea of a Marvel superhero on the album sleeve.
"We were all into Marvel Comics, and the Silver Surfer seemed to be another fantastic singular image," Aubrey Power of art design group Hipgnosis remembered. "We never would have got permission to use it. But we liked the image of a silver man, on a silver surfboard, scooting across the universe. It had mystical, mythical properties. Very cosmic, man!"
Read More: Remixing Animals: How Pink Floyd's 1977 Album Set The Stage For Melodic Metal
The Band Performed The Album In Its Entirety A Year Prior To Release
Throughout 1972, the band performed a proto version of The Dark Side of the Moon: A Piece for Assorted Lunatics (its addendum at the time) in sequence. They also refined the song cycle as one continuous piece, with transitions at all, eventually landing on the continuum of music we know and love today.
That being said, there were significant differences in these nascent live versions — for example, "On the Run" was a guitar and keyboard jam, and "The Great Gig in the Sky" was hung on an organ solo, not a vocal solo.
There's A Beatles-Related Easter Egg Near The End
Paul McCartney, then finishing Wings' Red Rose Speedway, was among the various interview subjects interspliced into the finished project — but as his appearance was a comedic put-on against the band's wishes, they scrapped his appearance. But that doesn't mean there's no Fabs on The Dark Side of the Moon.
Near the end of "Eclipse," during the famous "Matter of fact, it's all dark" quip an orchestral version of "Ticket to Ride" can be faintly heard. This detail among so many others is more audible than ever in the new remaster — where the light shines through clearer than ever.
What Does U2 Stand For? To Mark Songs Of Surrender, 6 Facts About The 22-Time GRAMMY Winners