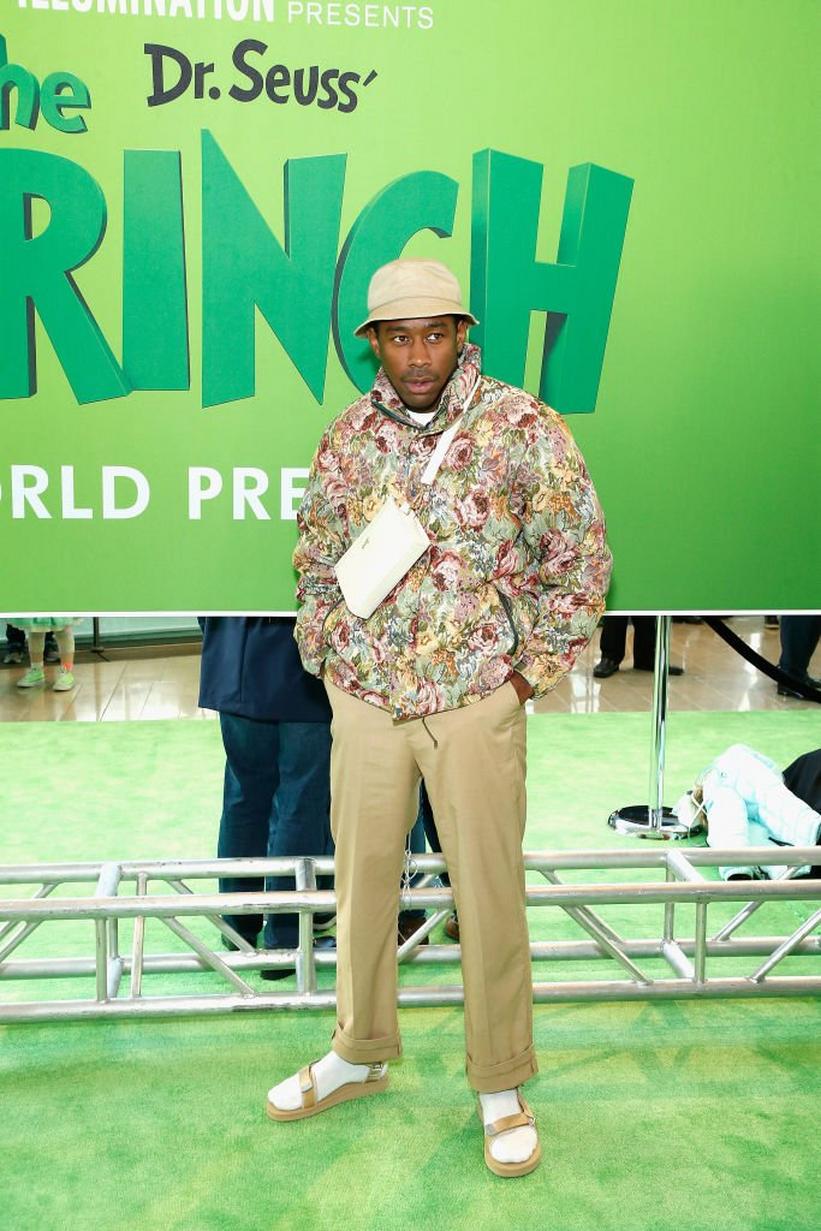 Photo: John Lamparski/Getty Images
news
Poll: From Eartha Kitt's "Santa Baby" To Tyler, The Creator's "I Am The Grinch," What's Your Favorite Holiday Song?
Let us know what your favorite holiday song is in our latest GRAMMY.com poll!
GRAMMYs
/
Dec 19, 2020 - 06:49 am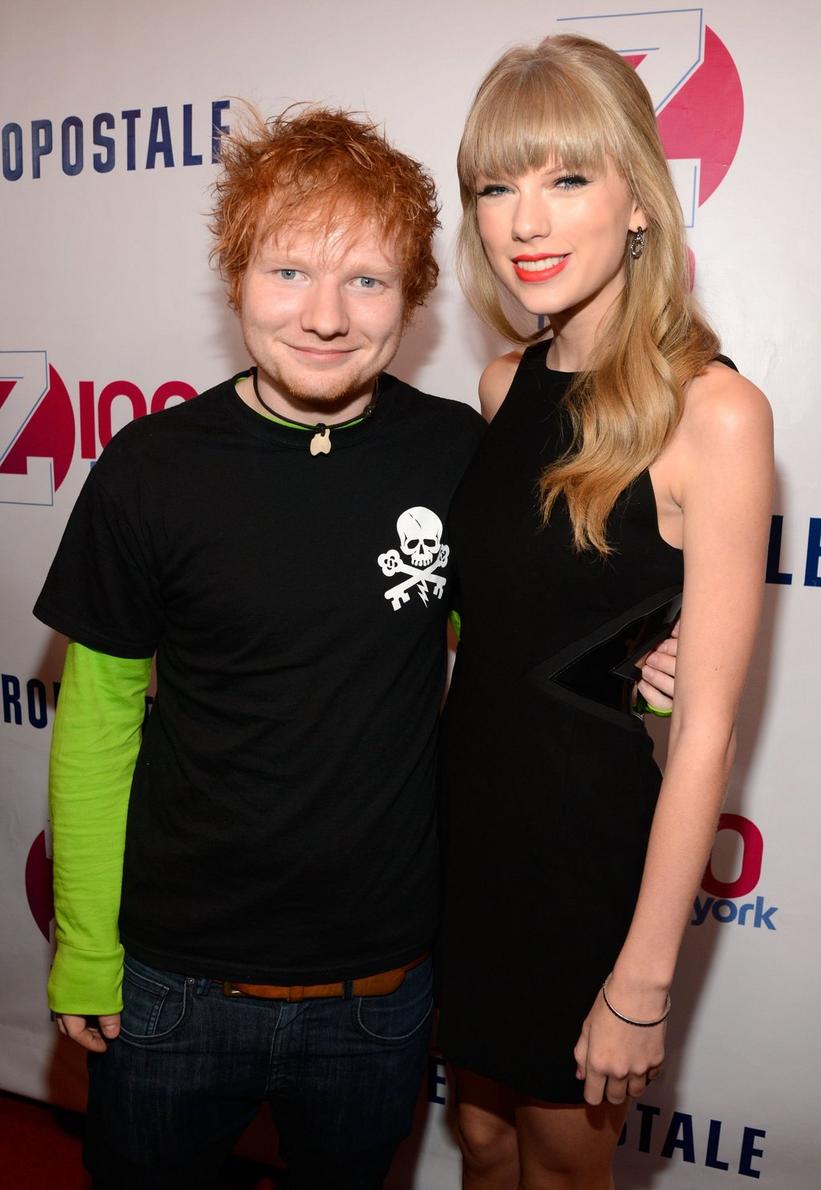 Ed Sheeran and Taylor Swift
Photo: Kevin Mazur/Getty Images
news
FYI/TMI: Are Taylor Swift And Ed Sheeran Getting Together?
Rumors surface that the two are in a red-hot relationship; Sony/ATV Music Publishing named top publisher of fourth quarter in 2012
GRAMMYs
/
Dec 3, 2014 - 05:06 am
(In an effort to keep you fully informed, and fully entertained, below we present today's FYI and TMI — news you need and news that's, well, sometimes needless….)
FYI …
Sony/ATV Claims Top Publisher In Q4 2012
Sony/ATV Music Publishing, which in June 2012 acquired administration of EMI Music Publishing, was the top publisher in the fourth quarter of 2012 based on its 25.8 percent share of the top 100 songs during the period, according to figures released by Nielsen BDS. No. 2 was Kobalt Music Group (16.5 percent share), followed by Universal Music Publishing Group (15.9 percent share), Warner/Chappell Music (14.2 percent share), and BMG Chrysalis (5.3 percent share).
TMI …
Swift Getting Together With Sheeran?
Taylor Swift may never be getting back together with a few people — like, ever — but that isn't stopping her from joining "The A Team." According to a report, Swift and GRAMMY-nominated singer/songwriter Ed Sheeran were reportedly seen together at a hotel in late February. Adding more red-hot fuel to the fire, Sheeran collaborated with Swift on her latest album, Red, the name of which is also a tattoo on Sheeran's left arm. Since Swift and Sheeran supposedly dated briefly last spring, maybe they are, like, getting back together.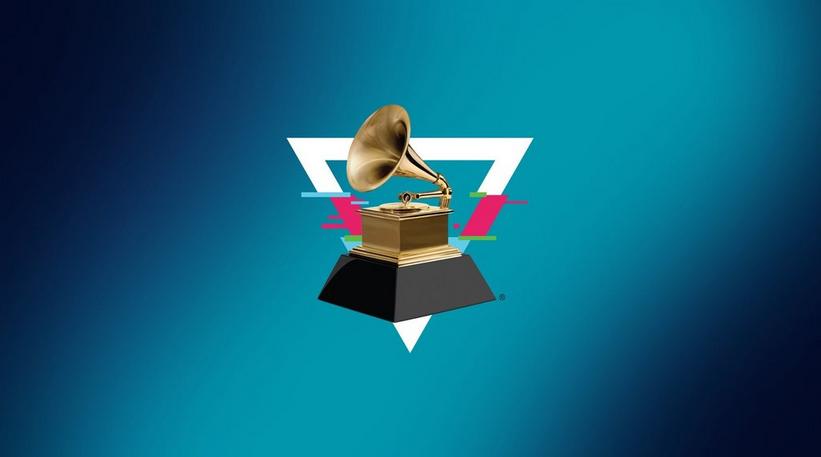 news
Find Out Who's Nominated For Best Rap Album | 2020 GRAMMY Awards
Dreamville, Meek Mill, 21 Savage, Tyler, The Creator, and YBN Cordae all earn nominations in the category
GRAMMYs
/
Nov 20, 2019 - 06:28 pm
The 2020 GRAMMYs are just around the corner, and now the nominations are in for the coveted honor of Best Rap Album. While we'll have to wait until the 62nd GRAMMY Awards air on CBS on Jan. 26 to find out who will win, let's take a look at which albums have been nominated for Best Rap Album.
Revenge of the Dreamers III – Dreamville
This star-studded compilation album from 11-time GRAMMY nominee
J. Cole
and his Dreamville Records imprint features appearances from some of the leading and fastest-rising artists in hip-hop today, including label artists EARTHGANG, J.I.D, and Ari Lennox, plus rappers T.I, DaBaby, and Young Nudy, among many others. Recorded in Atlanta across a 10-day recording session,
Revenge of the Dreamers III
is an ambitious project that saw more than 300 artists and producers contribute to the album, resulting in 142 recorded tracks. Of those recordings, 18 songs made the final album, which ultimately featured contributions from 34 artists and 27 producers.
Dreamers III, the third installment in the label's Revenge of the Dreamers compilation series, debuted at No. 1 on the Billboard 200 chart and achieved gold status this past July. In addition to a Best Rap Album nod, Dreamers III is also nominated for Best Rap Performance next year for album track "Down Bad," featuring J.I.D, Bas, J. Cole, EARTHGANG, and Young Nudy.
Championships – Meek Mill
In many ways, Championships represents a literal and metaphorical homecoming for Meek Mill. Released in November 2018, Championships is the Philadelphia rapper's first artist album following a two-year prison sentence he served after violating his parole in 2017. Championships, naturally, sees Meek tackling social justice issues stemming from his prison experience, including criminal justice reform. The album debuted at No. 1 on the Billboard 200, his second chart-topper following 2015's Dreams Worth More Than Money, and reached platinum status in June 2019. Meek Mill's 2020 Best Rap Album nod marks his first-ever GRAMMY nomination.
i am > i was – 21 Savage
Breakout rapper and four-time GRAMMY nominee 21 Savage dropped i am > i was, his second solo artist album, at the end of 2018. The guest-heavy album, which features contributions from Post Malone, Childish Gambino, J. Cole, and many others, has since charted around the world, topped the Billboard 200 – a first for the artist – in the beginning of 2019, and achieved gold status in the U.S. As well, nine songs out of the album's 15 original tracks landed on the Hot 100 chart, including multi-platinum lead single "A Lot," which is also nominated for Best Rap Song next year. 21 Savage's 2020 Best Rap Album nomination, which follows Record of the Year and Best Rap/Sung Performance nods for his 2017 Post Malone collaboration, "Rockstar," marks his first solo recognition in the top rap category.
IGOR – Tyler, The Creator
The eccentric Tyler, The Creator kicked off a massive 2019 with his mid-year album, IGOR. Released this past May, IGOR, Tyler's fifth solo artist album, is his most commercially successful project to date. The album debuted at No. 1 on the Billboard 200, marking his first time topping the coveted chart, while its lead single, "Earfquake," peaked at No. 13, his highest entry on the Hot 100. Produced in full by Tyler and featuring guest spots from fellow rap and R&B stars Kanye West, Lil Uzi Vert, Solange, and Playboi Carti, among many others, IGOR follows the rapper's 2017 album, Flower Boy, which received the Best Rap Album nod that same year.
The Lost Boy – YBN Cordae
Emerging rapper YBN Cordae, a member of the breakout YBN rap collective, released his debut album, The Lost Boy, to widespread critical acclaim this past July. The 15-track release is stacked with major collaborations with hip-hop heavyweights, including Anderson .Paak, Pusha T, Meek Mill, and others, plus production work from J. Cole and vocals from Quincy Jones. After peaking at No. 13 on the Billboard 200, The Lost Boy now notches two 2020 GRAMMY nominations: Best Rap Album and Best Rap Song for album track "Bad Idea," featuring Chance the Rapper.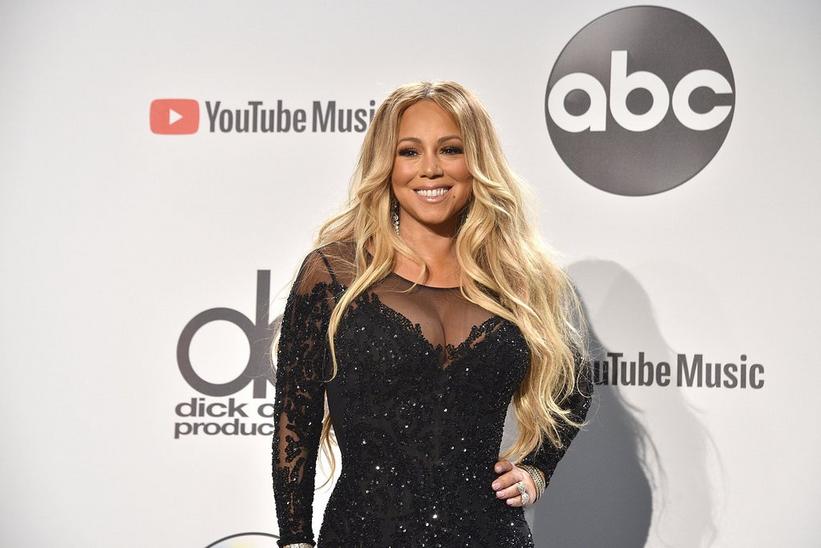 Photo: David Crotty/Getty Images
news
Mariah Carey Tells Fans Fire Music Is Coming With New Album 'Caution'
The sultry R&B/pop superstar has announced she will release her 15th studio album next month – what will she bring us this time around?
GRAMMYs
/
Oct 17, 2018 - 05:39 am
Never one to do things quietly, the GRAMMY-winning R&B/pop diva with the angelic voice Mariah Carey came boldly onto the scene in 1990 with her GRAMMY-nominated debut self-titled album. At the 33rd GRAMMY Awards she took home her first two wins: Best New Artist and for Best Pop Vocal Performance, Female for "Vision Of Love," which she performed on the GRAMMY stage. The song was the album's first single and Carey's first No. 1 song. Since taking center stage at the beginning of the '90s the star hasn't looked back, releasing 13 studio albums and plenty of hits over the years. Four years after the release of her last album, she has announced that her next one is a month away. What will she serve up on her 15th LP?
The star recently shared on Twitter that her latest album is called Caution and will be released on Nov. 16, 2018. We first got a hint of a new album on Sept. 13 when she announced an album was in the works and released the lead single, "GTFO." The album's second single, "With You," followed on Oct. 4.
On "GTFO" she confidently asks a soon-to-be-ex lover "How 'bout you get the f* out?" in breathy vocals over a slow, melodic beat by GRAMMY-winning producer Nineteen85. "With You" feels like a classic Carey R&B love song with her angelic vocals backed by snapping and a melodic slow jam groove produced by hip-hop beat maker DJ Mustard, who lets her voice shine on an uncharacteristically mellow track for him. These songs hint that her latest release will give us songs that not only showcase her incredible vocal range and versatility, but also give us both nostalgia-inducing tracks as well as radio-ready hits.
"GTFO" gives us a taste of some of the new flavor that she is bringing to her new album, singing the song's coy lyrics completely in more-understated breathy vocals without belting any big high notes, not even during the chorus. It's a catchy, playful breakup song, as she confidently sings "get the f* out/how 'bout you take your tings and be on your merry way?/Fly off with the wind, bye bye baby/How 'bout you scusami, Mimi'll call you a valet."
The song was co-written and co-produced by Jeff Jefferies aka Nineteen85, who is half of OVO R&B duo dvsn and is responsible for producing some of Drake's biggest hits, including the GRAMMY-winning mega-hit "Hotline Bling." On the Drake's song "Emotionless" from his latest album, Scorpion, he samples Carey's lyrics from remixed classic hit "Emotions." Hopefully Jefferies has some catchy hits up his sleeve for Carey, and maybe even brings in some OVO artist surprises.
Carey has released some great collabs over the years, a majority with R&B and hip-hop artists, including Boyz II Men on heartfelt slow jam "One Sweet Day" from 1995's Daydream and Jay-Z on the upbeat classic belter "Heartbreaker" from 1999's Rainbow. We can only hope that the new album will offer some new, soon-to-be-classic hits with some of our other favorite artists.
Her most recent album, Me. I Am Mariah… The Elusive Chanteuse, released in 2014, had more collab tracks than usual for her, which could perhaps point towards some hot features on Caution. The deluxe edition of the 2014 album had six songs with other artists, including rappers Nas, Fabolous, Wale and R. Kelly as well as R&B singers Miguel and Mary J. Blige. The album's lead single, "Beautiful," has Miguel and Carey singing a soulful, feel-good duet, while "Dedicated" features a bounce-y, electronic-infused hip-hop beat with a verse from Nas. Seeing that she worked with big-time hip-hop producers on the new album's lead singles, we can only hope that they not only offered their production genus to more of the tracks, but perhaps brought some of their friends into the studio as well.
Fans only have to wait a month for the full dose of new music from Carey, but until then we will send our prayers to the music gods that the album will feature all of our dream collabs, perhaps some old and new friends, and offer up some new favorite songs, with some to slow dance to and others to belt out in the shower.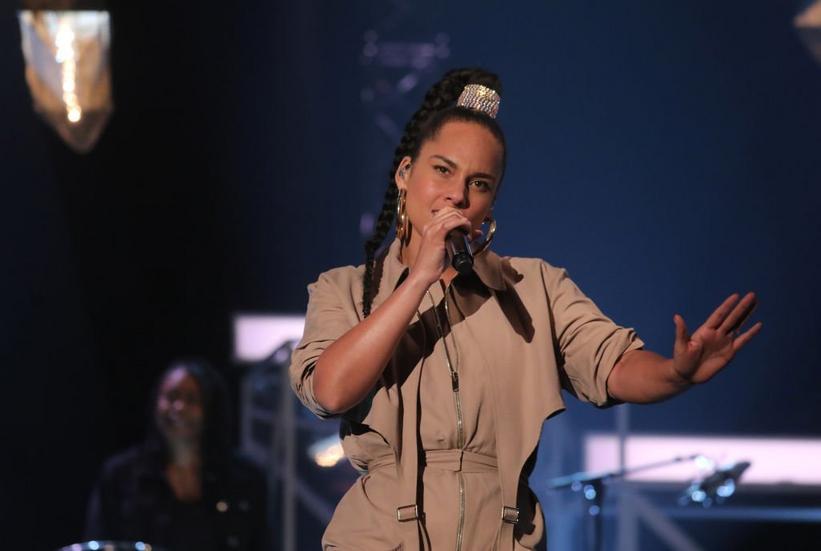 Photo by Isabel Infantes/PA Images via Getty Images
news
Alicia Keys Unveils Dates For New Storytelling Series
The artist will take her upcoming 'More Myself: A Journey' biography on a four-city book tour
GRAMMYs
/
Mar 5, 2020 - 04:07 am
After performing her powerhouse piano medley at the 62nd Annual GRAMMYs, R&B superstar, GRAMMY-winning artist and former GRAMMY's host Alicia Keys has revealed that she will set out on a four-stop book tour next month. The storytelling tour will support her forthcoming book More Myself: A Journey, which is slated for a March 31 release via Flatiron Books and is reported to feature stories and music from the book, told and performed by Alicia and her piano, according to a statement.
Part autobiography, part narrative documentary, Keys' title is dubbed in its description as an "intimate, revealing look at one artist's journey from self-censorship to full expression." You can pre-order the title here.
The book tour will kick off with a March 31 Brooklyn stop at the Brooklyn Academy of Music. From there, Keys will visit Atlanta's Symphony Hall on April 5 and Chicago's Thalia Hall with Chicago Ideas the following day, April 6. The short-run will culminate on April 7 in Los Angeles at the Theatre at Ace Hotel.
Pre-sales for the tour are underway and public on-sale will begin on Friday, March 6 at 12 p.m. Eastern Time. Tickets for the intimate dates and full release dates and times are available here.
Keys won her first five career awards at the 44th Annual GRAMMYs in 2002. On the night, she received awards in the Best New Artists, Song of the Year, Best R&B Song, Best R&B Album and Best Female R&B Vocal Performance categories respectively. She has received a total of 29 nominations and 15 GRAMMYs in her career.
This year, Keys will also embark on a world tour in support of Alicia, the artist's upcoming seventh studio album and the follow up of 2016's Here, due out March 20 via RCA Records.