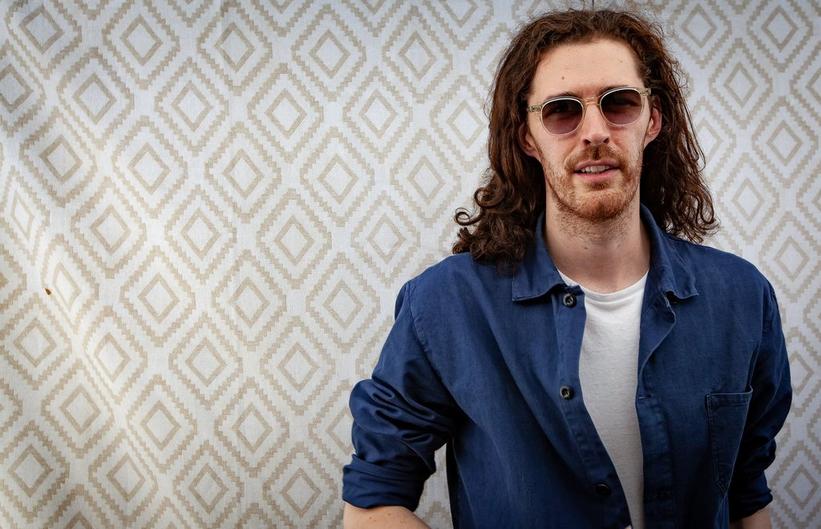 Photo: Daniel Mendoza/Recording Academy
news
Hozier Opens Up About "Nina Cried Power," Reveals What's On His Playlist
The soulful Irish singer/songwriter tells us about his new single featuring Mavis Staples, how music remains a powerful vehicle for social change, and what's currently on his playlist
GRAMMYs
/
Oct 6, 2018 - 08:00 am
Just as singer/songwriter Hozier seemed to sing with a conviction stronger than you might assume from his age on the GRAMMY-nominated smash hit "Take Me To Church," his latest offering, an EP and its title track, "Nina Cried Power" featuring soul legend Mavis Staples traces an even deeper through-line into music's past. Summoning images of some of music and society's most revolutionary figures, the song puts Hozier's swagger and soul on full display while teasing a glimpse of what might still come from his own musical legacy.
We spoke with Hozier backstage at Austin City Limits prior to his Friday set to hear how "Nina Cried Power" came together, how he sees music as a vehicle for social change and what is currently spinning on his timeless playlist.
How did "Nina Cried Power" come together with the great Mavis Staples?
I wrote the song at some point last year. I came off the road, and I think geopolitics was in an odd kind of place, certainly at home and I'm sure abroad, too. There was a very divisive rhetoric... being given a fairly mainstream platform 24/7, so I just wanted to write something that was not cynical, that was hopeful and came from a place of solidarity. Even though it acknowledged the difficulty of, "How do you start addressing these things? Where do you start and what's worthwhile about addressing them?" I just wanted to point to the legacy of other artists that we refer to as heroes and that we call heroes for a reason. In far more difficult circumstances, they sang about what was important to them, they spoke about what was important to them and what affected real people, what affected people at the time; artists like Mavis Staples. So, it was really important, I think, to have her involved in that project. I was super proud that we were able to get together and do it.
What do you think it is about music that has played such a role in social change over the years?
I think music is a vehicle for anything… When artists are honest about things and honest about the circumstances that they find themselves in or honest about representing the human experience in music, it can be a vehicle for our best selves and I think it can be a lovely reminder of what makes us people and what the best of us is at our best intentions. But, either way, music is a vehicle for the zeitgeist and whether we're aware of that or whether we engage with that, it's a vehicle for our times, it's a vehicle for the lives that we live.
As such, it remains as a document far beyond ourselves. I think what's awesome about songs like that, songs that Mavis Staples would've sang on, songs that the Staples Singers or Bob Dylan or Pete Seeger or Billie Holiday sang on, they're documents we can look at now and say, "Look, these are the difficulties that these people faced," and there's something that's worthwhile about that, I suppose.
What's inspiring you now, and what are you listening to now?
My head is still buried firmly in the 20th century stuff like blues music and folk music. Before this record, I was listening to a lot of Alan Lomax's field recording, which I thought again just as documents, it's so worthwhile that they exist. More recently, I was listening to a bit of Margaret Glaspy. Bahamas. Maggie Rogers, as well, too. I'm really excited about her. I think she's awesome.
What's next for you, musically?
So, the rest of the year I will be, for the most part, touring this. I have another single that we're hoping to release in a couple of weeks' time. I'm really excited about it. It's one of my favorites off of the upcoming record. But the actual album proper would be early next year, so I think in the first quarter of 2019, so February/March time would be the actual full length. I'm really excited about that.
Victory Boyd Gives Soulful Performance In New Series, Press Play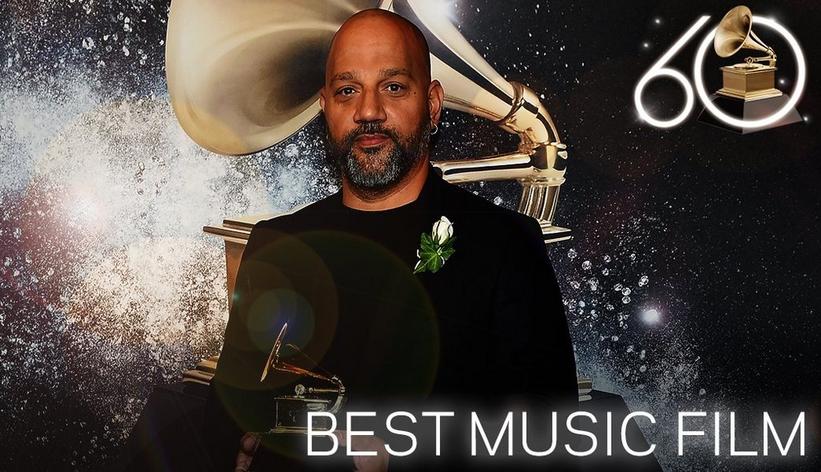 news
Allen Hughes' "The Defiant Ones" Wins Best Music Film | 2018 GRAMMY
Director Allen Hughes' four-part documentary takes home Best Music Film honors for its portrayal of the unlikely partnership that changed the music business
GRAMMYs
/
Jan 29, 2018 - 02:09 am
The team behind The Defiant Ones celebrated a big win for Best Music Film at the 60th GRAMMY Awards. The crew awarded include director Allen Hughes and producers Sarah Anthony, Fritzi Horstman, Broderick Johnson, Gene Kirkwood, Andrew Kosove, Laura Lancaster, Michael Lombardo, Jerry Longarzo, Doug Pray & Steven Williams.
In a year rife with quality music documentaries and series, the bar has been set high for this dynamic category. The Defiant Ones is a four-part HBO documentary telling the story of an unlikely duo taking the music business by storm seems better suited for fantastical pages of a comic book, but for engineer-turned-mogul Jimmy Iovine and super-producer Dr. Dre, it's all truth.The Defiant Ones recounts their histories, their tribulations and their wild success. These include first-hand accounts from those who were there in Iovine's early days, such as Bruce Springsteen and U2's Bono, as well as those on board when Dre and Iovine joined forces, such as Snoop Dogg and Eminem.
The competition was stiff as the category was filled with compelling films such as One More Time With Feeling, Two Trains Runnin', Soundbreaking, and Long Strange Trip.
Attention Music Fans: Take The GRAMMY Challenge NOW On KIK And Facebook Messenger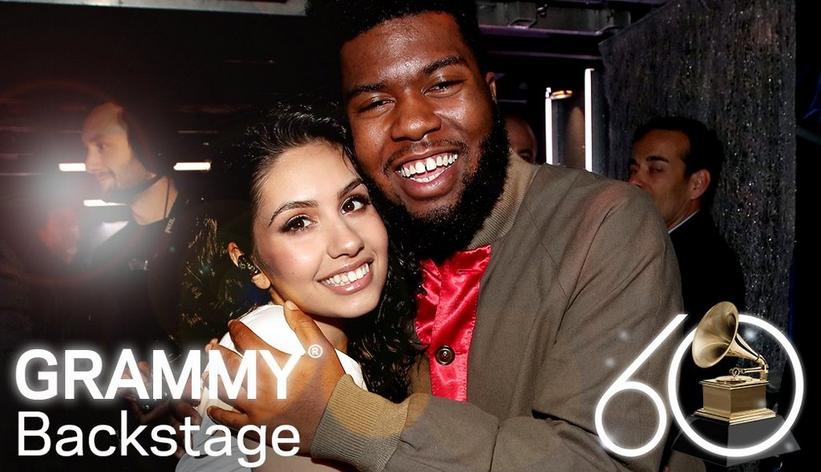 photo_gallery
Portugal. The Man To Aida Cuevas: Backstage At The 2018 GRAMMYs
Also see James Fauntleroy, Reba McIntire, Latroit, and more after they stepped off the GRAMMY stage
GRAMMYs
/
Jan 29, 2018 - 05:39 am
What do artists do the moment they walk off the GRAMMY stage from presenting, accepting an award or performing? Now, you can find out.
Take a peak at Album Of The Year GRAMMY winner Bruno Mars, 60th GRAMMY Awards Host James Cordon, Cardi B minutes before her electrifying performance of "Finesse," and more!
Also see Best Pop Duo/Group Performance GRAMMY winners Portugal. The Man posing with their first career GRAMMY Award, Best Roots Gospel Album GRAMMY winner Reba McIntire right after she walked offstage, Best R&B Song GRAMMY winner James Fauntleroy, Best Remixed Recording GRAMMY winner Latroit, and many more, with these photos from backstage during the 60th GRAMMY Awards.
Getting The Latest Music News Just Got Easier. Introducing: GRAMMY Bot. Find it On KIK and Facebook Messenger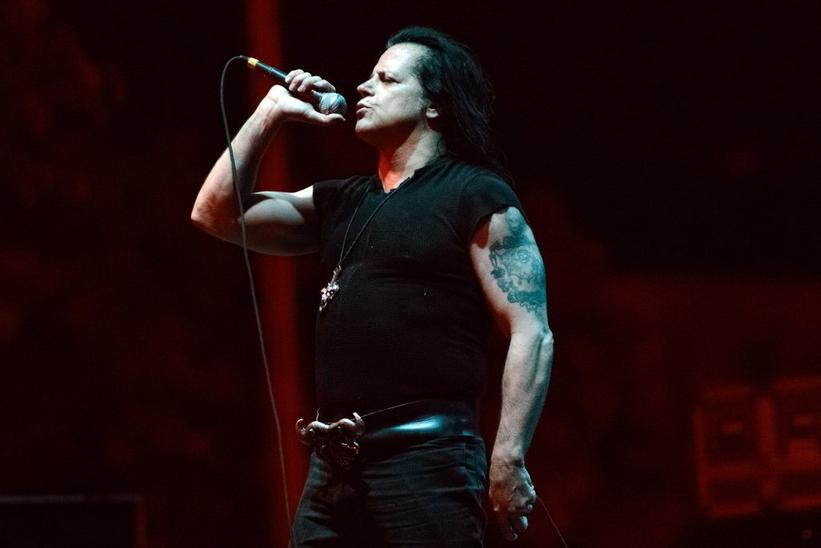 Photo: Daniel Boczarski/Getty Images
news
Original Misfits Unleash One Night Only L.A. Reunion Show
Dark punk legends to play first show with Glenn Danzig and Jerry Only since last year's Riot Fest reunion
GRAMMYs
/
Aug 22, 2017 - 05:28 am
There's big news today for punk-rock fans aware that the Misfits made much more than just T-shirts.
The massively influential punk band announced a special show touted as the "only 2017 performance in this world… or any world" and billed as "The Original Misfits" in Los Angeles at the Forum on Dec. 30.
This will be the first Misfits show featuring original singer Glenn Danzig and original bassist Jerry Only with long-time guitarist Doyle Wolfgang von Frankenstein since the band reunited for a pair of Riot Fest appearances in Chicago and Denver in 2016. Last year's Riot Fest gigs, which featured drummer Dave Lombardo, marked the first time in 33 years the original Misfits members played together.
"OK Los Angeles, you've waited almost 35 years for this, here's your chance to see the "Original Misfits" in this Exclusive L.A. only performance." said Glenn Danzig. "No Tour, No BS, just one night of dark metal-punk hardcore brutality that will go down in the history books. See you there."
Tickets for this "one night only" show go on sale Friday, August 25.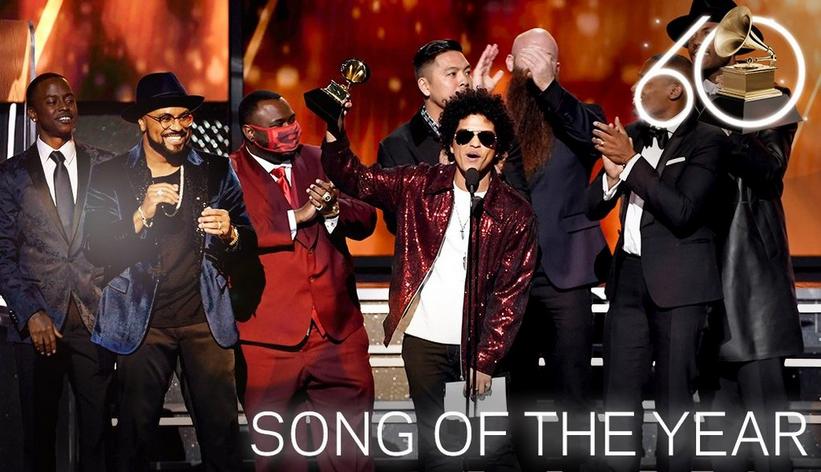 news
Bruno Mars Wins Song Of The Year | 2018 GRAMMYs
The Hawaiian native takes home Song Of The Year for "That's What I Like" at the 60th GRAMMY Awards
GRAMMYs
/
Jan 29, 2018 - 08:11 am