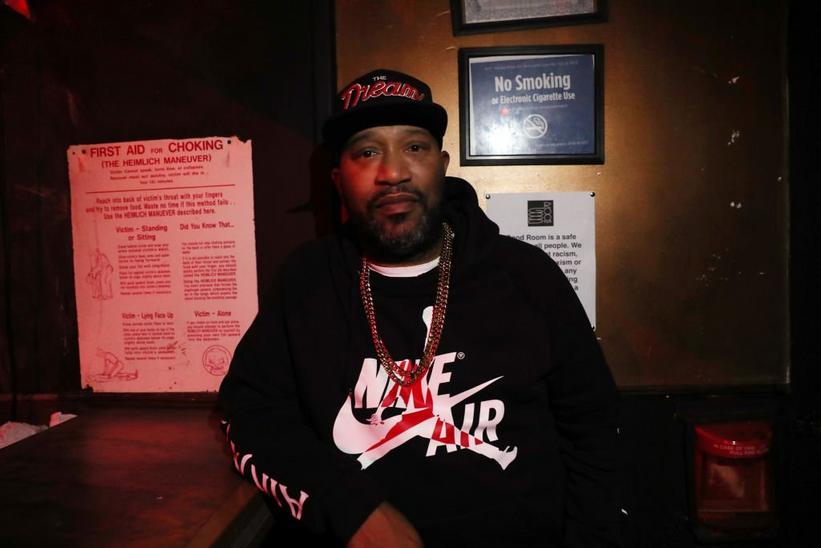 Photo: Johnny Nunez/WireImage
news
Bun B On The Fight For Racial Equality & How Artists & Allies Can Help
"Today looks better than yesterday, but we still got to fight for tomorrow," says the legendary Houston rapper and activist
GRAMMYs
/
Jul 1, 2020 - 08:20 pm
Houston rap master Bun B is widely respected as one of hip-hop's most influential architects, both from his two decades as one half of UGK as well as his extensive solo work and formidable features catalog. He's also a pillar of the music community, serving as vice president on the Recording Academy Texas Chapter, where he's activating his leadership role to drive meaningful conversations about racism. Recently, he participated in a webinar called "Industry Mix: Amplifying Black Voices" to open up the dialogue with his colleagues, which will be available soon here on GRAMMY.com.
The day after the webinar, GRAMMY.com caught up with the GRAMMY-nominated artists specifically to hear his thoughts on the climate of racial injustice in America, what the music industry and non-Black allies can do to support change and the many ways he's fighting for the cause.
[Editor's Note: This interview was conducted prior to Bun B learning that his son had tested positive for COVID-19.]
How did the "Industry Mix: Amplifying Black Voices" webinar yesterday go for you?
It went really good. We always want to make sure that we in Texas are doing our part. We have a very diverse chapter, but it doesn't hurt to have these kinds of conversations. We're trying to lead my example, in terms of the Texas Chapter. I'm vice president now, and our president's Latino, so the president and I are just trying to make sure that our chapter is engaging in these conversations right now and making sure that whatever level of action we can take collectively, as well as individually that we're going towards that.
So we came up with the idea of having a panel conversation within the chapter for people to ask questions. A lot of people have been asking different questions, everyone doesn't have the same frame of reference and perspective for these issues. So we just want to make sure that people know in this chapter if there's anything that they're curious about or need more information about that we create a platform to get them that information.
How would you describe the current situation? How does it look from your perspective?
It's progressively getting better, day by day, but we're still a very far ways off from getting to where we really feel we need to be. We have more people who are not people of color standing up and saying that Black Lives Matter, which is a bit refreshing, because racism has long been a fight surely by people of color in this country. So there's always a certain contingency of people who are not of color that engaged, but we've never had the numbers that we have now.
I said yesterday, we're very encouraged by people being willing to step up and stand up right now, so that's the encouraging. But we still have a lot of ground to cover. Racism in America and in the world for that matter is not going to go away quickly or easily, and they're counting on us to give up and kind of fall to the wayside with it.
So there's a certain level of urgency that we have to constantly stay reminded of, because unfortunately these different acts that are happening every day, so we're consistently reminded of the state of the country. Don't get me wrong today looks better than yesterday, but we still got to fight for tomorrow.
What does change look like to you?
Change looks like equality. Change looks like racial equality, where every human being, no matter what race they represent, what religion they represent, is treated as an equal citizen in this world. Equality as far as economic- there is racism that exists in America, that one, doesn't allow Black people to enter certain type of corporations to be involved with certain types of businesses in this country. Even the people that are allowed to work for certain companies don't get to move up to executive positions. There are a lot of fortune 500 company that do not have Black people or people of color in executive board positions. Even when Black people want to own businesses, there's always issues were being allowed to lease or rent or even purchase commercial real estate in America. So that hinders a lot of opportunities for Black people to, to work towards economic equality, so that's been an issue.
And then judicially equality in terms of how Black people are arrested, the kinds of charges Black people face all the time, the way Black people are prosecuted and sentenced in this country. A Black person stands in front of a judge for the same crime as a white man and get stiffer penalties. And so, we have a lot of different things that we want to fight for. Even the way that we're the way that we are arrested, the way that we're taken into custody, sometimes they don't even make it to the precinct in America. So there's a lot of different things on different levels that we got to fight for. So we're, we're getting racism from all angles right now, at every level.
How do you feel the music community and the music industry can do more?
Well, I think the first step of action for artists is to use their platform in a way that helps to benefit. So some artists can use their platform to put together a calls-of-action, to spread information, help to organize people, rally people together, other artists are creating music that galvanizes people, music that informs people, and just educate people about what's certain people in this country and in the world are going through. Some, some artists are more financially stable than others, especially with the industry is being slowed down based off of COVID-19, so a lot of them are funding initiatives. They're covering bail costs for people when peaceful protesters get arrested. So there's many different ways that artists can engage and have been engaged. Whatever it is that you feel in your heart, even if you can't protests. Everybody can't always attend the rallies, especially with the virus going on right now, but there are many different ways that artists can and have been activating and engaging in the space right now.
Well, and I think you have led by example, maybe you could talk a little bit about some of the things you've done to activate and advocate.
What we did yesterday with the panel discussion was to make sure that we're having these conversations, that we're talking about what Black people are going through, how Black people are feeling and what they see on a daily basis. With our Chapter as well as with the Academy, we're trying to make sure we talk about racism and police brutality, and we want to make sure that people who don't necessarily have the same perspective on these issues that we have, make sure that they're informed and educated on what people of color go through in this country.
It's not what you see on television. It's a lot more, just on a daily basis, even though police are killing us on the streets of America, there is voter suppression right now to suppress the Black vote and vote for people of color in America. But there's a lot of everyday harassment that Black people deal with, not being allowed in certain businesses, levels of provocation that people try to push us to so that we can try to fit their angry Black person stereotype, you know, that kind of stuff.
We organized a rally and a March for peace with a peaceful protest here in the city of Houston we drove above 70,000 people through the streets of Houston. We try to make sure that, even though we have a good relationship with our chief of police and the mayor of Houston here, that we still hold them accountable for transparency when it comes to the police department and different executive orders and initiatives that our city hall and our city council can push forward and to help shift the dynamic when it comes to interactions with people of color and the police in their communities. So, we do have great relationships with the leaders of this city, but we don't know rest on that at the same time… you could have a good relationship with the chief of police and still hold the chief of police accountable. Those two thing aren't mutually exclusive, right? So we can do both, and so we make sure that we do both.
Tomorrow we're going to Frankfort, Kentucky, which is the state capital of Kentucky, to demand that the police officers that killed the Breonna Taylor in Louisville, Kentucky be arrested and charged with murder. So far only one police officer has been reprimanded, but he still hasn't been charged and arrested and taken into custody. We went to Minneapolis to stand with Stephen Jackson when he was demanding justice for the four police officers that murdered George Floyd. We're doing what we can on a local level and we're supporting people on a national level as well. Anywhere we feel like we have a voice and we can help with what's going on, just bring attention to the situation and be active on the front lines, that's what we're going to do.
I think you've already addressed this question, but in your opinion, what should non-Black people be doing to support the Black community right now?
Well, they should definitely have that tough conversation with their friends, have these conversations with family. make sure that in their house that they're not tolerating racism, and that they're not doing anything to the hinder the process. If they have Black friends, they should ask their Black friends to talk to them about what life is like for them, educate themselves on what Black people and people of color deal with on a daily basis. I think that's very important. I think they should support initiatives that they see in their city and nationwide either by action or financially. We're not talking about thousands of dollars, $20, $30 for the good cause. Every little bit helps. And if you're indifferent and you don't feel like you need to do it, then recognize that you're part of the problem, and that [racism] will never go away unless you do your part. That's the most important thing.
How are you practicing self-care and coping during this time?
Well, I'm all in for this fight, right? So, I, even though I have, I'm not numb by the images I see on television, I'm taking good care of myself. I have a very strong family. My wife is very supportive of everything I do. My wife will normally march and stand with me. It's just, COVID is a lot right now, even though she didn't participate in the march and the rally in Houston, she doesn't feel safe traveling with me when I go to these different cities.
And just talking about it, being aware that a lot of this imagery can be triggers for certain people, and can bring back a lot of trauma people have, seeing people being slammed up against the cars and on the street by police is unfortunately many people of color have seen before. So a lot of this stuff can be a trigger. But I just pray very deeply. And I made sure to try to take some time to calm down, unwind, listen to easy music and try to decompress with whatever spare time I have available. Yeah, I just find a quiet space to have some quiet time to myself.
Thank you for sharing that. Are you working on anything creative during this time, or have any upcoming projects?
I was already working on several projects. I was finishing an album that I was doing with Manny Fresh. I was finishing another album and I was doing it with the producers, Zaytoven and during our actual quarantine, I recorded a full album with an artist from Houston by way of Louisiana. His name is LE$. We basically went out to a 400-acre farm in West Texas, kind of separated ourselves from everybody. It's the largest residential recording complex in the world, in West Texas. And so we went out there and kind of talked about what it's like being isolated and just trying to find peaceful moments to yourself. It's a very calming, very relaxed album, which is a little different from some of the more aggressive stuff that I've done. Like right now, I literally just left from Trae Tha Truth's house because he's put together a song with different artists talking about the state for America right now.
I'm trying to stay as productive as possible right now. I feel like this is a great time for creatives to be creating, so I definitely encourage other artists to take the time if they can, if they have a recording set up at home, to definitely talk about how they feel, what's on their mind, because I'm almost certain the majority of people in America kind of feel the same way they feel right now, both with the repercussions of the Coronavirus in America as well, that constant influx of imagery dealing with racism and police brutality.
For sure. Is there anything else that you want to say at the moment?
I'm very happy that the Recording Academy understands the need for having these kind of conversations and understands that we, as creatives, whether we're songwriters, musicians, singers, rappers, whatever it may be, we have power, right? There is power and strength in our words and in our message and in our unity right now. So I'm glad that Harvey Mason jr. and the rest of the Academy is not only supporting us, but standing with us and making their own respective statements and I want the Academy to be a part of things that we all want to see in this world.
Want To Support Protesters And Black Lives Matter Groups? Here's How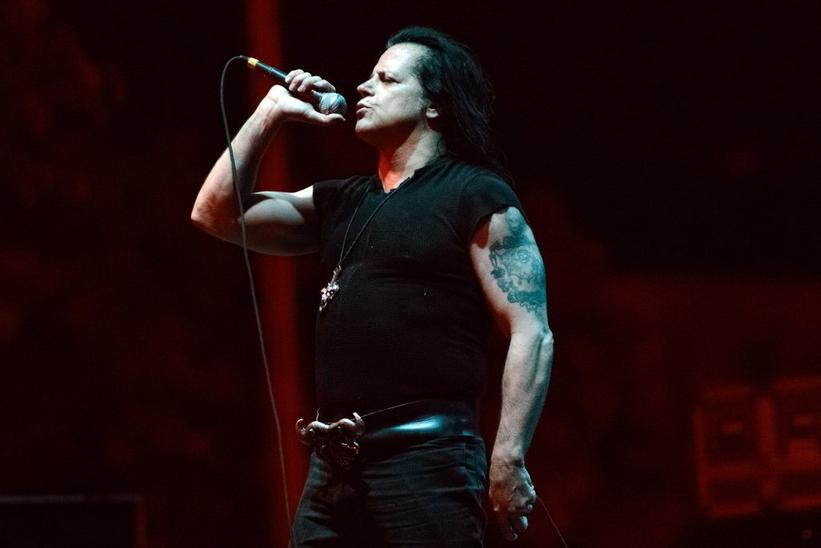 Photo: Daniel Boczarski/Getty Images
news
Original Misfits Unleash One Night Only L.A. Reunion Show
Dark punk legends to play first show with Glenn Danzig and Jerry Only since last year's Riot Fest reunion
GRAMMYs
/
Aug 22, 2017 - 05:28 am
There's big news today for punk-rock fans aware that the Misfits made much more than just T-shirts.
The massively influential punk band announced a special show touted as the "only 2017 performance in this world… or any world" and billed as "The Original Misfits" in Los Angeles at the Forum on Dec. 30.
This will be the first Misfits show featuring original singer Glenn Danzig and original bassist Jerry Only with long-time guitarist Doyle Wolfgang von Frankenstein since the band reunited for a pair of Riot Fest appearances in Chicago and Denver in 2016. Last year's Riot Fest gigs, which featured drummer Dave Lombardo, marked the first time in 33 years the original Misfits members played together.
"OK Los Angeles, you've waited almost 35 years for this, here's your chance to see the "Original Misfits" in this Exclusive L.A. only performance." said Glenn Danzig. "No Tour, No BS, just one night of dark metal-punk hardcore brutality that will go down in the history books. See you there."
Tickets for this "one night only" show go on sale Friday, August 25.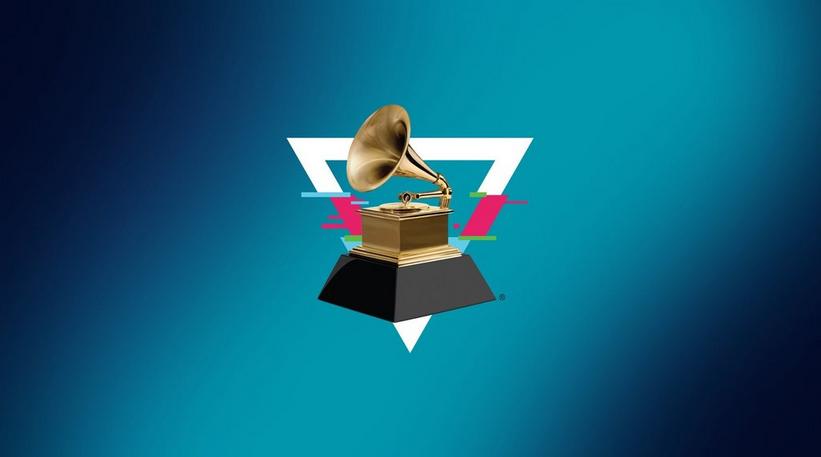 news
Find Out Who's Nominated For Best Rap Album | 2020 GRAMMY Awards
Dreamville, Meek Mill, 21 Savage, Tyler, The Creator, and YBN Cordae all earn nominations in the category
GRAMMYs
/
Nov 20, 2019 - 06:28 pm
The 2020 GRAMMYs are just around the corner, and now the nominations are in for the coveted honor of Best Rap Album. While we'll have to wait until the 62nd GRAMMY Awards air on CBS on Jan. 26 to find out who will win, let's take a look at which albums have been nominated for Best Rap Album.
Revenge of the Dreamers III – Dreamville
This star-studded compilation album from 11-time GRAMMY nominee
J. Cole
and his Dreamville Records imprint features appearances from some of the leading and fastest-rising artists in hip-hop today, including label artists EARTHGANG, J.I.D, and Ari Lennox, plus rappers T.I, DaBaby, and Young Nudy, among many others. Recorded in Atlanta across a 10-day recording session,
Revenge of the Dreamers III
is an ambitious project that saw more than 300 artists and producers contribute to the album, resulting in 142 recorded tracks. Of those recordings, 18 songs made the final album, which ultimately featured contributions from 34 artists and 27 producers.
Dreamers III, the third installment in the label's Revenge of the Dreamers compilation series, debuted at No. 1 on the Billboard 200 chart and achieved gold status this past July. In addition to a Best Rap Album nod, Dreamers III is also nominated for Best Rap Performance next year for album track "Down Bad," featuring J.I.D, Bas, J. Cole, EARTHGANG, and Young Nudy.
Championships – Meek Mill
In many ways, Championships represents a literal and metaphorical homecoming for Meek Mill. Released in November 2018, Championships is the Philadelphia rapper's first artist album following a two-year prison sentence he served after violating his parole in 2017. Championships, naturally, sees Meek tackling social justice issues stemming from his prison experience, including criminal justice reform. The album debuted at No. 1 on the Billboard 200, his second chart-topper following 2015's Dreams Worth More Than Money, and reached platinum status in June 2019. Meek Mill's 2020 Best Rap Album nod marks his first-ever GRAMMY nomination.
i am > i was – 21 Savage
Breakout rapper and four-time GRAMMY nominee 21 Savage dropped i am > i was, his second solo artist album, at the end of 2018. The guest-heavy album, which features contributions from Post Malone, Childish Gambino, J. Cole, and many others, has since charted around the world, topped the Billboard 200 – a first for the artist – in the beginning of 2019, and achieved gold status in the U.S. As well, nine songs out of the album's 15 original tracks landed on the Hot 100 chart, including multi-platinum lead single "A Lot," which is also nominated for Best Rap Song next year. 21 Savage's 2020 Best Rap Album nomination, which follows Record of the Year and Best Rap/Sung Performance nods for his 2017 Post Malone collaboration, "Rockstar," marks his first solo recognition in the top rap category.
IGOR – Tyler, The Creator
The eccentric Tyler, The Creator kicked off a massive 2019 with his mid-year album, IGOR. Released this past May, IGOR, Tyler's fifth solo artist album, is his most commercially successful project to date. The album debuted at No. 1 on the Billboard 200, marking his first time topping the coveted chart, while its lead single, "Earfquake," peaked at No. 13, his highest entry on the Hot 100. Produced in full by Tyler and featuring guest spots from fellow rap and R&B stars Kanye West, Lil Uzi Vert, Solange, and Playboi Carti, among many others, IGOR follows the rapper's 2017 album, Flower Boy, which received the Best Rap Album nod that same year.
The Lost Boy – YBN Cordae
Emerging rapper YBN Cordae, a member of the breakout YBN rap collective, released his debut album, The Lost Boy, to widespread critical acclaim this past July. The 15-track release is stacked with major collaborations with hip-hop heavyweights, including Anderson .Paak, Pusha T, Meek Mill, and others, plus production work from J. Cole and vocals from Quincy Jones. After peaking at No. 13 on the Billboard 200, The Lost Boy now notches two 2020 GRAMMY nominations: Best Rap Album and Best Rap Song for album track "Bad Idea," featuring Chance the Rapper.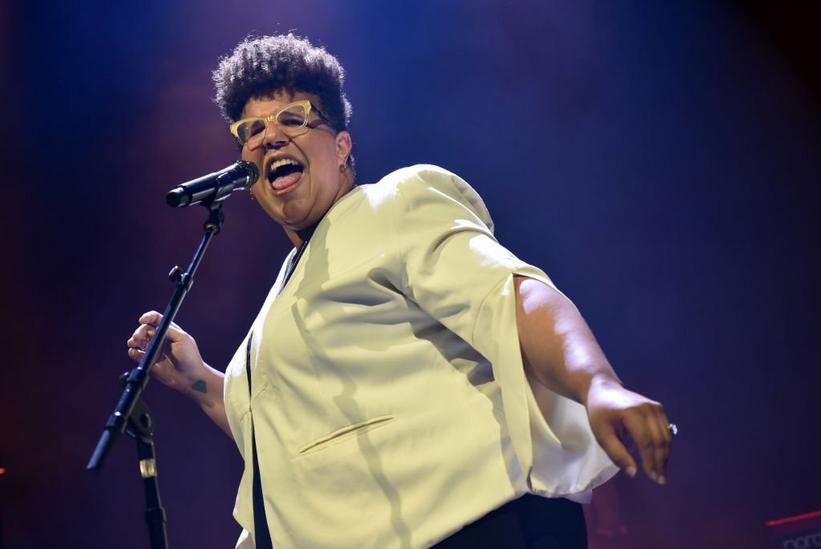 Photo: C Brandon/Redferns/Getty Images
news
Brittany Howard, Brandi Carlile, Leon Bridges, 2 Chainz & More Join Small Business Live Benefit Livestream
Proceeds from the event will be go toward loans to small businesses founded by people of color, with additional support to women-owned and immigrant-owned businesses, via Accion Opportunity Fund
GRAMMYs
/
Jun 16, 2020 - 04:13 am
This Saturday, June 20, artists including Brittany Howard, Brandi Carlile, Leon Bridges, 2 Chainz and more will come together for Small Business Live, a livestream fundraiser event for small businesses facing challenges from the COVID-19 pandemic.
Proceeds from the livestream will go to Accion Opportunity Fund to support small businesses founded by people of color, with additional support to women-owned and immigrant-owned businesses.
"Entrepreneurs of color are denied credit more often and charged higher rates for money they borrow to fund their businesses. We need to accelerate support to underserved businesses in order to reach our full potential," Accion Opportunity Fund CEO Luz Urrutia said. "We have to decide what we want our Main Streets to look like when this is over, and we must act decisively to keep small businesses alive and ready to rebuild. This is a fun way to do something really important. Everyone's support will make a huge difference to small business owners, their families and employees who have been devastated by this pandemic, the recession, and centuries of racism, xenophobia and oppression."
Tune in for Small Business Live Saturday, June 20 from 4:00 p.m. to 10:00 p.m. EDT on smallbiz.live. The site also provides a full schedule of programs and links to watch the livestream on all major digital platforms. To learn more about Accion Opportunity Fund, visit the organization's website.
Ivan Barias On Silence As Complicity, Holding Major Labels Accountable & How To Be A Non-Black Latinx Ally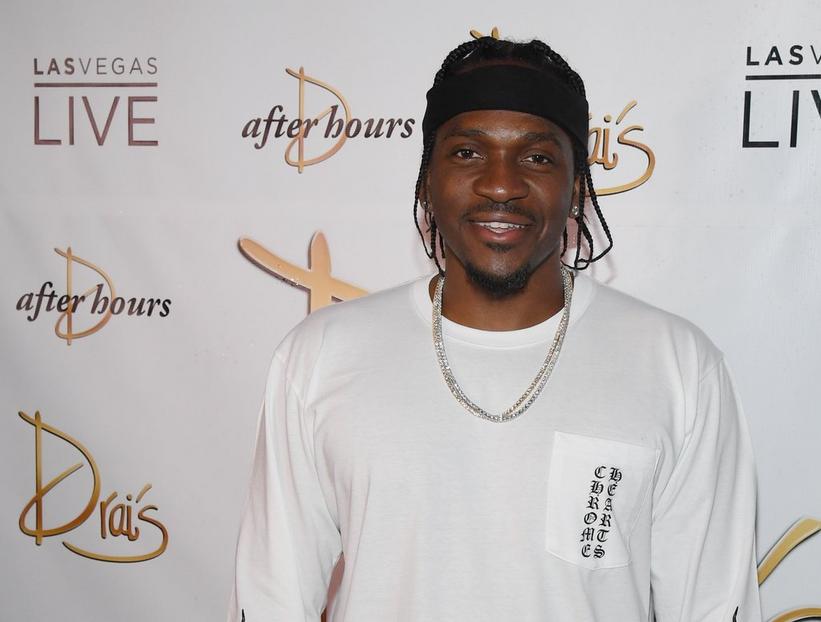 Photo: Ethan Miller/Getty Images
news
Pusha T Announces Daytona Tour, Drops "If You Know You Know" Video
The rapper will hit the road across the U.S. in support of his recently released, Kanye West-produced album
GRAMMYs
/
Jun 21, 2018 - 06:04 pm
Pusha T has officially announced dates for his 2018 Daytona Tour. The Former Clipse rapper will hit the road for a 22-date U.S. tour in support the Kanye West-produced album launching in Denver on July 21 and wrapping up in Oakland, Calif. on Oct. 13. In addition to the tour announcement, Pusha also dropped a video for the lead-off track from Daytona, "If You Know You Know," directed by Shomi Patwary.
The 2018 Daytona Tour will make stops in Detroit, Chicago, Boston, Dallas, Phoenix, Los Angeles, and more. The Bronx-born rapper will bring along Valee and Sheck Wes as opening acts.
Daytona was released on May 25 as the first project of Kanye West's "Wyoming Sessions." Four of the album's songs have cracked the Billboard Hot 100 including "Infrared," "If You Know You Know," "The Games We Play," and "What Would Meek Do" featuring West. The album also debuted at No. 3 on the Billboard 200.
A full list of dates for the 2018 Daytona Tour, along with ticket information, can be found via LiveNation's website.
Catching Up On Music News Powered By The Recording Academy Just Got Easier. Have A Google Home Device? "Talk To GRAMMYs"