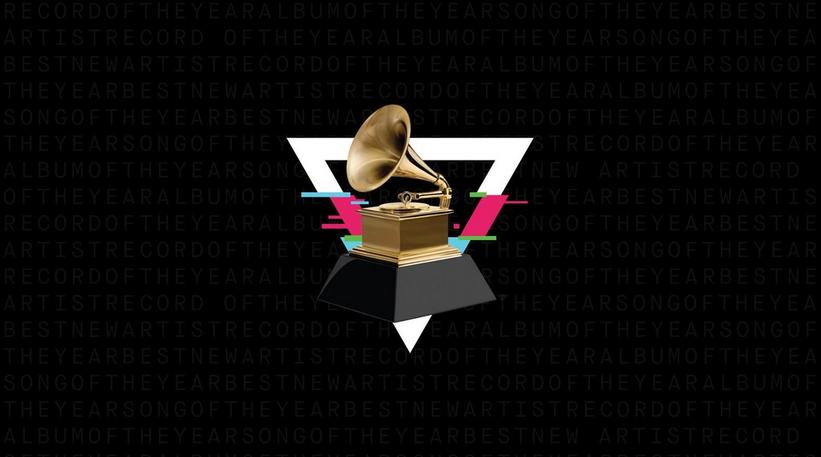 news
Poll: Who Would You Choose For Best Latin Rock, Urban Or Alternative Album At The 2020 GRAMMYs?
Would you choose Bad Bunny, J Balvin, ile, Rosalia or Flor de Toloache?
GRAMMYs
/
Jan 18, 2020 - 03:23 am
The 2010s were a strong decade for Latin music. The decade gave birth to the Latin urban boom, which brought reggaeton and Latin trap to the top of the streaming charts but also saw artists pushing the Spanish-language music landscape to new boundaries outside of the subgenre. The 2020 GRAMMYs Best Latin Rock, Urban or Alternative Album nominees represent some of the artists who have not just earned the admiration of their colleagues but are a testament to the ever-evolving genre that continues to impact global audiences. Who would you choose as the best album?
Is it Bad Bunny's surprise Christmas drop X 100PRE? The full-length album is the Puerto Rican artist's much-awaited debut after releasing singles like "Chambea" and explosive song collaborations with the likes of Farruko, Nio Garcia, Jennifer Lopez, Jhay Cortez, J Balvin and more. His love-stricken raps, a bit of nostalgia, success flexes and tribute to emo music make for an album that is as fluid as his love of nail polish colors.
Speaking of J Balvin, the Colombian artists and leader of reggaeton's new wave is also nominated for a collaboration album with Bunny himself (yes, Bad Bunny is up against himself in this category). If there's one thing J Balvin has, it's a good ear for collabs and OASIS is an album featuring chill reggaeton-influenced pop songs and ballads, with one even featuring legendary rock frontman Marciano Cantero of Enanitos Verdes, that get you in your feels while simultaneously wanting to dance.
Or is it Flor De Toloache's Indestructible? The Latin GRAMMY-winning band from New York City's album is a collection of remakes, including bachata master Juan Luis Guerra's "Quisiera" and original songs, but all with their touch of violins, trumpets and other traditional mariachi instruments. The band brings together spectacular duets, among them John Legend and Miguel, and reimagines mariachi music in a creative light that has left people wanting more.
In a similar vein, Spanish singer Rosalia is pushing uncharted territory with her flamenco-influenced album El Mal Querer and has won many hearts and ears on the journey to her first GRAMMY nomination. Fusing R&B and pop with southern Spain's folkloric music and dance (which she has brought on tour with her), the album has taken the singer global and caught the attention of artists like Travis Scott, J Balvin and James Blake, all who have collabed with the "Malamente" singer.
And we can't forget about ile, one of Puerto Rico's strongest voices who has created thoughtful, powerful music with GRAMMY winners Calle 13 and reigned victorious in the category at the 59th GRAMMY Awards with iLevitable. In Almadura. The singer's voice serves as a call to action on songs like "Contra Todo," while the album's title is a play on words of "armadura" and honors Puerto Rico's resilient culture and spirit, as well as women's.
So, who would it be if you could vote? Show us above.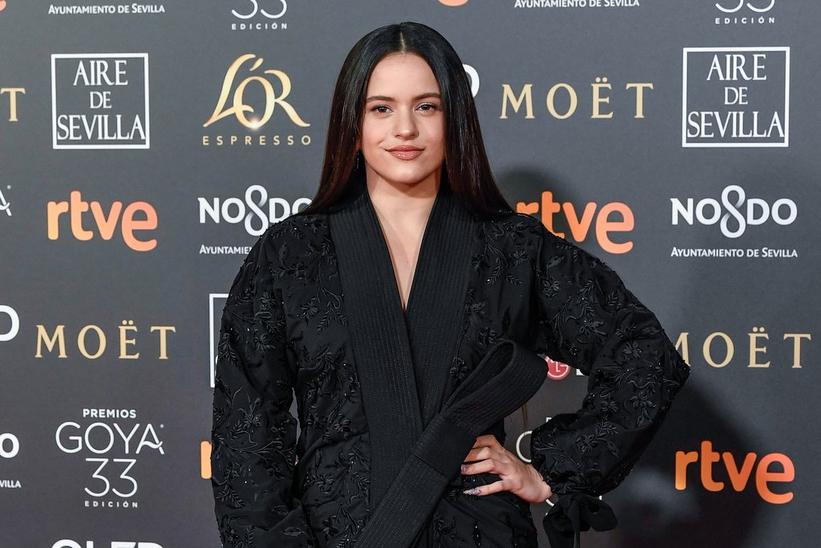 Photo: Carlos Alvarez/Getty Images
news
Rosalía Announces First Solo North American Tour
El Mal Querer Tour, named after the Spanish pop star's latest album, will come to Los Angeles on April 17 in between her Coachella performances
GRAMMYs
/
Mar 20, 2019 - 12:25 am
Rosalía is set to perform at some of the most popular music festivals around the globe, including Primavera Sound in Spain, Lollapalooza (Argentina and Chile) and Coachella, but the Spanish pop star isn't stopping there when she gets to the States. Now, she has announced her first solo North American Tour with a string of dates that will bring her to select cities in the U.S. and Canada.
El Mal Querer Tour, named after her latest album, will come to Los Angeles on April 17 in between her Coachella performances. Then she'll play San Francisco on April 22, New York on April 30 and close out in Toronto on May 2.
RELATED: How Rosalia Is Reinventing What It Means To Be A Global Pop Star
"I'm so happy to announce my first solo North American tour dates," the singer tweeted.
Rosalía won Best Alternative Song and Best Fusion/ Urban Interpretation at the 19th Latin GRAMMY Awards in November and has been praised for bringing flamenco to the limelight with her hip-hop and pop beats. During her acceptance speech she gave a special shout-out to female artists who came before her, including Lauryn Hill and Bjork.
Rosalía has been getting some love herself lately, most notably from Alicia Keys, who gave the Spanish star a shout-out during an acceptance speech, and Madonna, who featured her on her Spotify International Women's Day Playlist.
Tickets for the tour go on sale March 22. For more tour dates, visit Rosalía's website.
2019 Music Festival Preview: Noise Pop, Coachella, Ultra & More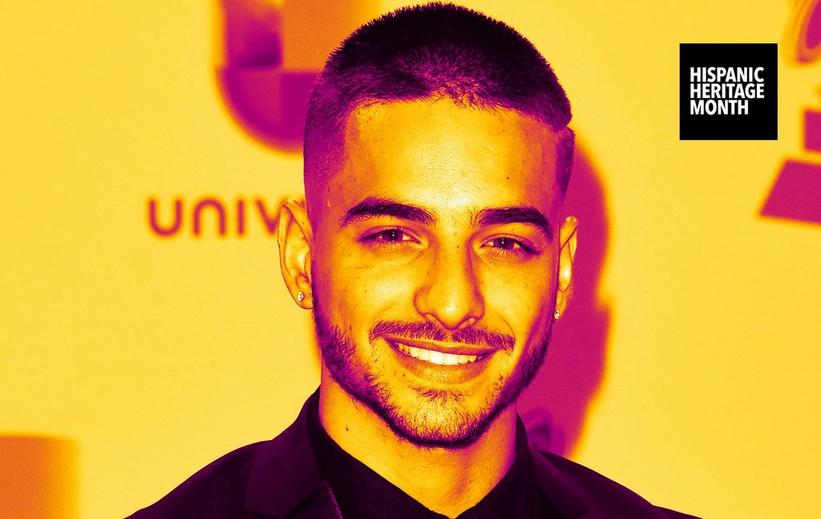 Photo: C Flanigan/Getty Images
poll
Luis Fonsi To Maluma: Who Will Win Record Of The Year Latin GRAMMY?
Cast your vote. Who will voters choose for Record Of The Year at the 18th Latin GRAMMY Awards?
GRAMMYs
/
Oct 1, 2017 - 08:57 pm
Including the likes of Shakira and Carlos Vives to Natalia Lafourcade, Marc Anthony, Jesse & Joy, and Alejandro Sanz, the previous Latin GRAMMY winners for Record Of The Year reads like a who's who of Latin music. This year's nominees are no different.
With Rubén Blades' sensual "La Flor De La Canela," Luis Fonsi featuring Daddy Yankee's song of the summer "Despacito," Residente's impactful "Guerra," Ricky Martin with Maluma's Vente Pa' Ca," and Jorge Drexler's "El Surco," among others, this year's class of 18th Latin GRAMMY Awards nominees for Record Of The Year is loaded.
Which song do you think will take home the Latin GRAMMY for Record Of The Year? Cast your vote below.
Photo: Michael Ochs Archives/Getty Images
news
Poll: From "Dreams" To "The Chain," Which Fleetwood Mac Song Is Your Favorite?
"Dreams" experienced a charming viral moment on TikTok after a man posted a video skateboarding to the classic track, and now it's back on the charts, 43 years later
GRAMMYs
/
Oct 16, 2020 - 04:00 am
poll
Incubus to Lorde: Vote on your favorite new album in 2017
We've reached the midway point in 2017 — What's your favorite album of the year so far?
GRAMMYs
/
Jun 27, 2017 - 11:12 pm