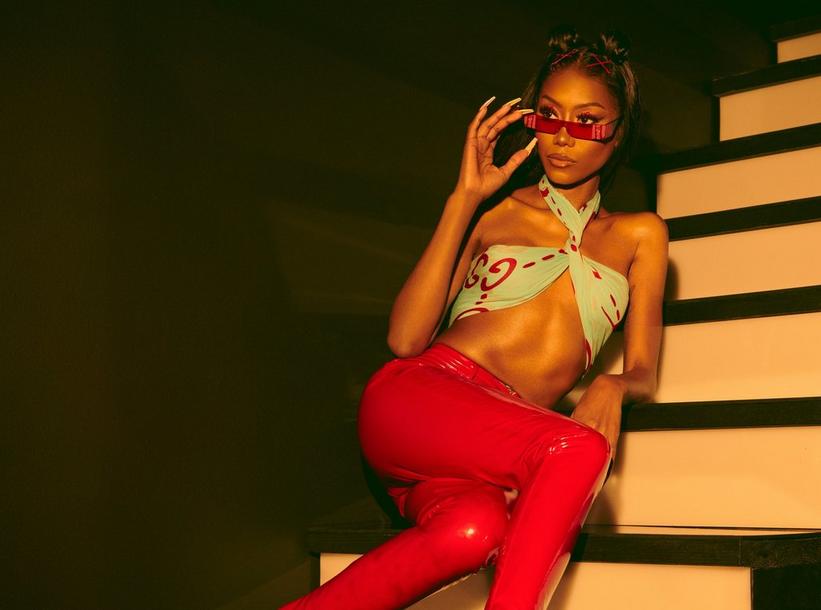 Muni Long
Credit: Tony Bee @tonybeephoto
interview
With 'Hrs And Hrs' Of Dedication, Muni Long Is Rising To The Occasion With Love
Priscilla Renea spent years as a prolific pop songwriter until she could reach her own limelight. After introducing herself to the world as Muni Long, the singer's "Hrs and Hrs" became a viral hit, and now platinum seller, dedicated to the power of love.
GRAMMYs
/
Mar 21, 2022 - 06:33 pm
Born to parents who happen to sing, in her formative years, Priscilla Renea knew she was destined to be a recording artist. The Los Angeles-based musician put in the self-work, and eventually signed to Capitol Records where she released her debut album, Jukebox. 
Yet Renea's words had the most resonance; as a songwriter, Renea used her pen to generate salable radio-played singles for artists including Kesha, Ariana Grande, Rihanna, and others. In 2019, Renea made a challenging career choice to transition away from recognizability and into a new phase of her life. 
"A lot of people didn't want me to change my name," Priscilla Renea says over Zoom. "They were like you are [Priscilla Renea], you've built such a reputation and that name holds weight. [But] that was as a songwriter and that was not my ultimate goal."
The young artist reintroduced herself as Muni Long to the music industry in 2020, steering clear from her past as a creator for others. She even developed her own independent label, Supergiant Records, during the initial stages of the pandemic. 
Muni Long has been building the infrastructure of the creative house in which she can thrive from the ground up, even funding for her own art. The resulting debut EP, Public Displays Of Affection, was released in November 2021 and has been a bursting musical channel for lovers and dreamers. Yet TikTok was the real ignescent digital force that sparked Muni Long's explosion into the mainstream (and to its now platinum status), bringing "Hrs and Hrs" (pronounced "hours") at the forefront of internet virality.  
The romantic, singalong serenade led to an explosion of loving cyberculture within the app and spurred users to #HrsandHrs in celebration of their partners. Muni Long's velvety croon was a unifying voice for multiple generations, and re-enforced the power of digital tools to give artists a larger platform. "Hrs and Hrs" went from a few hundred thousand plays on Spotify to over 50 million in just a few months. The single recently surpassed RIAA's Gold status ranking and is Muni Long's most-streamed song.
The aftershock of Muni Long's hit solidified the now, 33-year-old's ascent towards longevity as a recording artist. With patience and steady fortitude, Muni Long is enduring a soulful metamorphosis to reinvent her art and herself for the promising future that is ahead. Long connected with GRAMMY.com to talk about her philosophies on love, why she redirected her career, and the chartbusting influence of social media.
The loving message behind the chorus definitely re-surged that nostalgic sound in soul music that was needed back then to make a sensational R&B single viral in today's day and age. How has your life changed since "Hrs and Hrs?"
I definitely get a lot more opportunities now. In the beginning, when I started [my label] Supergiant Records, I was trying to find people to fill the different needs. It was tough because number one, we were at the beginning of a pandemic. We started in January 2020 and it was literally just me and two other people. A year and a half later, now having a giant hit shows me that it is possible. All the ups and downs and people quitting or not having the right energy was worth it. 
All of these things that I was dealing with behind the scenes; it really was kind of difficult for me. [With "Hrs and Hrs"] I can breathe now and can celebrate a little bit. My hand is in every pot as an independent artist… overseeing everything and just making sure that it was authentic. True to me, not allowing other people's judgments to affect mine. 
August 2019 is when I decided that I was going to change my name and, then January is when I put it into action. I can relax a bit and just enjoy the success. It isn't too good to be true. It's here, it's not going anywhere as long as I continue to be consistent with my creativity, my expression. Be respectful.
I'm just super excited. It's just a really awesome thing to hear people say… [I am] inspirational. I'm 33. I'm singing R&B music, spending my own money and these are all things that people said weren't possible.
TikTok has given many artists and creatives the platform to share their art. I believe it can be perceived as a tool, in light of there being more saturation in the music industry. Living through the early-to-booming digital age of music-making, what has influenced your perspective on the music industry?
I did get discovered on YouTube, so before viral was even a thing before it was even a word…I did have a few things that went viral, but that wasn't what we called it back then. 
I think what the internet has done is allow people to have freedom of expression. The most important thing is, just, I want to express myself freely and I think the more success you have, the more people sort of back off trying to limit you. Yeah, they give you more resources, they give you more space. They even contribute their own resources and relationships to your expression so that you can make the biggest and best thing that you can possibly make. 
The goal for me is to be able to freely express myself and inspire people the way that Queen inspired me, the way that Pink inspired me, the way Tina Turner inspired me.
With your EP, Public Displays of Affection reaching high numbers after your virality explosion from "Hrs and Hrs" and making your TV debut on "the Tonight Show Starring Jimmy Fallon," how are you approaching this chapter of your career?
Just being more mindful. 
I am learning to search myself for answers before I go outside and seek others. No additional approval or validation or help, because if you pay attention you will just make decisions based on the purest intention. Versus making a decision that's going to make things faster for you or bring you the most money…because you're blinded by your ambition. 
Making sure that I stay rooted and grounded and being able to make the purest decisions. Do things for the right reasons and do no harm.
If you could go back in time and tell younger you about the success you would see now, what would you try to echo to your younger self?
Be patient and work on you every day. 
Do something every day to improve your perspective. Forgive people; I do believe that has a huge part to do with success that I'm having my internal work done.
Do you have a dream collaboration?
I want to work with everybody, like I really do. I believe in collaboration. I miss the time when artists would do duets and sing together. Those were amazing moments and it's just all about the intention. 
Nowadays, people just want the money. I do think that sucks a little bit of creativity out. I want to work with everyone literally from Elton John to Beyonce to Kanye West to Teezo Touchdown, who's an incredible new artist on tour with Tyler, The Creator right now. 
Posthumously, even if I could get my hands on some of those sessions with legendary artists.
You have entered your Muni Long era as an identity switch. I feel like the name is suitable for you, considering how abundant your career will certainly be from 2022 and onward. Is there a moment of inspiration behind your artist name change?
I told my husband about what I was reading and he was like, you should pronounce it "money." My intentions are always coming from within, my decisions come from within. 
What I was reading about was in regards to meditating, reaching nirvana through meditating for hours, sitting in one spot, and the Filipino meaning of magmuni-muni is to think deeply within. 
The translation was very much part of my mantra, my belief system as an individual, just to make sure that all of my decisions and my perspective is self localized and all my choices are. Because that's what I want to do and not because somebody else is telling me that's what I should be doing. I'm doing it from the pure desire in my heart.
What do you do to get yourself in that zone to create?
I'm constantly doing something every day. I love to read. Relaxing; I get enough rest and I don't go in the studio every day. 
There are a lot of artists who go in every day. I was speaking with Ty Dolla $ign. He literally goes in the studio all the time. I don't do that per say, but I will go through beats and maybe find instrumentals that are like stockpile ideas.
Sometimes when I hear a track, I'll make a playlist of things that I miss hearing. Then when I hear tracks, I'll try to create that same energy that I felt in those songs, not necessarily chords and melodies. The essence of the song that makes you feel happy. That song that makes you want to be in love. 
Speaking of your lyric-making process and shrimp and lobsters towers, what would you say is your favorite dish to have on a romantic date with your husband?
I like crab legs. Lobster ravioli. Love seafood obviously.
How has your experiences in music helped inform your personal philosophies on love?
Honestly, I feel like it's the other way around. 
I'm super confident because of my relationship. I had to learn to be a whole person by myself before I could, like, really properly love someone, or just interact in a relationship because it's tough. 
Especially when you have two strong personalities. My husband and I both are very strong personalities. [My music] helped me become a better individual, which in turn affected how I am in the world and my business relationships. 
I don't really care what other people think about me, although we want to, I always treat people fairly and kind. 
Lastly, with you really taking charge of reviving R&B what are you hoping your music does for people who listen?
I hope they are inspired. I hope my music makes them want to do something like pursuing their dreams wherever that may be. 
Hopefully, it just fills a void because I do think there is a wide range of music that I miss anyway and hopefully, I can help fill that.
Amber Mark Opens Up About The 4-Year Journey Of Grief, Growth And Spiritual Awakening That Led To 'Three Dimensions Deep'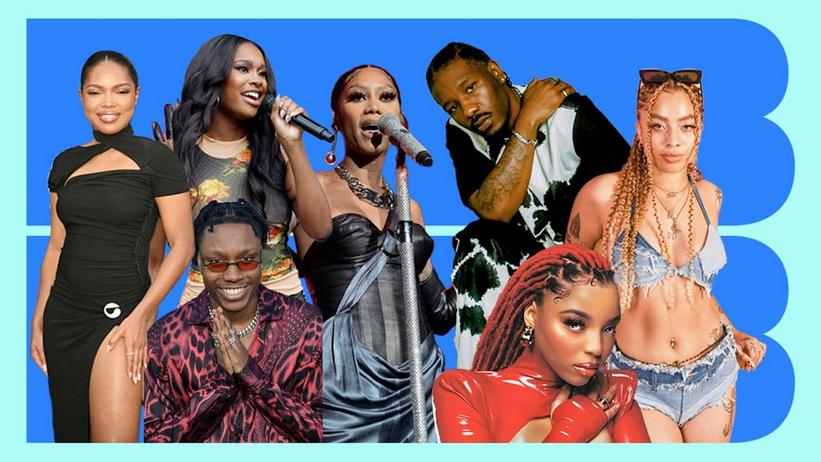 (Clockwise from left) Ryan Destiny, Coco Jones, Muni Long, Phabo, Kiana Ledé, Chloe Bailey, Jvck James
Photos: Jason Koerner/Getty Images for Netflix; Taylor Hill/Getty Images for Live Nation Urban; Prince Williams/WireImage; Randijah Simmons; Irvin Rivera/Getty Images for YouTube; Jack Bridgland; Mindy Small/FilmMagic
list
7 Artists From R&B's New Class: Coco Jones, Kiana Ledé, Phabo & More
R&B has veered away from the jazz and blues that lay at its foundation. These seven artists are paying dust to the tired idea that "R&B is dead" by incorporating elements of hip-hop, alternative, and even electronic music into their sound.
GRAMMYs
/
Jun 28, 2023 - 05:52 pm
From fighting just to make up, to setting a cheating lover's clothes ablaze, to finding any excuse to mention a crush's name in conversation, good R&B music will make you feel all the emotions.
Of course, the genre is much deeper than make-up-to-breakup anthems and "baby-making music." R&B originated in the 1940s as a catch-all term for Black music, later giving birth to soul music in the '60s and evolving further in the '90s to include a breadth of contemporary influences. Throughout its long history, R&B lyrics and instrumentation have been a source of inspiration and empowerment for Black Americans — with Sam Cooke's "A Change is Gonna Come" and Marvin Gaye's "What's Going On" being clear examples.
Since its inception, R&B has veered away from the jazz and blues that lay at its foundation. These days, artists like Jazmine Sullivan, SZA, Ari Lennox, Kehlani, Jhené Aiko, Giveon, and Daniel Caesar rule the genre, but there's always room for more in the mix. Summer Walker, Victoria Monét, Bryson Tiller, Queen Naija, and a host of others are paying dust to the tired idea that "R&B is dead" by incorporating elements of hip-hop, alternative, and even electronic music into their sound.
And while it may not be your mother's traditional R&B, it's worth turning up in embrace of the genre's ongoing evolution. In honor of Black Music Month, here are seven of R&B's finest rising stars.
Chloe Bailey
Chloe Bailey is beyond a triple threat — the 24-year-old sings, writes, produces, acts and executes choreography like nobody's business. She's also one half of the sibling group Chloe x Halle, who came to the fore as Beyoncé's proteges.
Audiences first met Bailey in the early 2010s when she and younger sister, Halle, started uploading YouTube videos of themselves covering popular songs. Beyoncé saw their version of "Pretty Hurts" and signed the then-teenagers to her management company. Chloe x Halle put out two studio albums — 2018's The Kids Are Alright and 2020's Ungodly Hour — and were nominated for four GRAMMY Awards.
While Halle was in London filming the live-action remake of The Little Mermaid, Bailey began piecing together the sounds that would eventually become her 2023 debut solo project: In Pieces. "I use music and therapy in the best way possible. [I've had] a huge range of emotions for these past three years, so I think that's why [In Pieces] feels well-rounded when it comes to the storytelling and my feelings," she told GRAMMY.com.
Two years ahead of In Pieces,  Bailey dropped her debut solo single "Have Mercy." The track reached No. 28 on the Hot 100, showing off the songstress' sexier, more mature side.
Coco Jones
Coco Jones' dedication to her music seems to be finally paying off after going the independent route for nearly the past decade.
In late March, the former Disney Channel star — who currently stars as the iconic Hilary Banks on Peacock's reboot of "The Fresh Prince of Bel-Air" — celebrated her first-ever Billboard Hot 100 chart entry. Her sultry single "ICU" peaked at No. 63, as well as cracked the top 20 on the Hot R&B/Hip-Hop Songs chart. Earning over five million streams in the U.S. alone, the tune appears on the 25-year-old's debut EP, What I Didn't Tell You, released in 2022.
Now signed with High Standardz and Def Jam Recordings, Jones also linked up with 11-time GRAMMY winner Babyface on "Simple," from the R&B legend's collaborative LP, Girls' Night Out.
Phabo
Phabo doesn't mind being compared to neo-soul icons D'Angelo and Erykah Badu. Though clearly a student of late '90s/early 2000s-adjacent sound, Phabo's R&B sounds as modern as ever. On his sophomore studio effort, Don't Get Too Cozy, Phabo teamed up with producers Troy Taylor (Boyz II Men, Babyface), Louie Lastic (Kehlani), and Eric Hudson (Nas, Kanye West) for a well-rounded LP that'll keep new and existing fans wanting more.
"New words, new inflections, new beat patterns [and] new cores. [It's] more authenticity from the start to the finish," he told Rated R&B about his new music. "I feel like people can look forward to those notes of classic R&B that they grew up listening to and loving as well as the sound that we're trying to push forward as well."
Upon the 2021 release of his debut studio album, Soulquarius, VICE called then 28-year-old Phabo "R&B's North Star." That might be a lot to live up to, but Phabo seems to be charting the course just fine.
Muni Long
Muni Long may have been nominated for Best New Artist at the 65th GRAMMYs, but the rising star is no stranger to the music industry. With five EPs and three studio albums under her belt, the 34-year-old boasts songwriting credits for big names, including Madonna, Mariah Carey, Rihanna, Ariana Grande, Kelly Clarkson, Carrie Underwood, and Miranda Lambert.
Long has experienced plenty of ups and downs — her 2009 debut album, Jukebox, was met with disappointing sales when she was signed to Capitol Records under her birth name Priscilla Renea. 
Now though, Long is betting on herself as an artist, even launching her own label, Supergiant Records. Not only did Long make history as the first independent female artist to top the R&B Songs chart with her breakout single "Hrs and Hrs" in 2022, but the song's success later earned her a GRAMMY for Best R&B Performance, as well as a record deal with Def Jam through her label.
"[With 'Hrs and Hrs'] I can breathe now and can celebrate a little bit," she told GRAMMY.com. "My hand is in every pot as an independent artist… overseeing everything and just making sure that it was authentic. True to me, not allowing other people's judgments to affect mine."
Kiana Ledé
The spotlight is nothing new for Kiane Ledé. When she was just 14, she won Kidz Bop's KIDZ Star USA talent contest, which led to a deal with RCA Records. Her first single, "Hey Chica" was praised for encouraging "young women to feel beautiful in their own skin."
When RCA dropped Ledé a couple years later, she worked at a gymnastics center and jazz club to make ends meet. Behind the scenes though, she was getting her groove back — her covers of popular songs like Drake's "Hotline Bling" helped her ink a deal with Republic Records.
"Ex," her breakout single off her debut EP, Selfless, skyrocketed to No. 9 on R&B Songs chart in the spring of 2019. But her momentum didn't end there. Months later, Lede's follow-up EP Myself's spawned the single "Bouncin,'" featuring Offset, earning her the No. 30 spot on Billboard's rhythmic airplay chart. 
Following the release of a couple stand-alone singles, including "Easy Breezy," Lede's debut album, Kiki, arrived on the singer's 23rd birthday. Lead single "Mad at Me" borrows from Outkast's 2000 hit "So Fresh, So Clean." Inspired by her childhood nickname, Kiki debuted at No. 30 on the Billboard 200 and features guest appearances from fellow R&B stars Ari Lennox, 6LACK, and Lucky Daye, to name a few.
Jvck James
From Loose Ends and Sade, to Craig David and Estelle, the music industry has seen its share of Black British artists breathe new life into R&B over the decades. Born and raised in East London, Jvck James' covers of popular songs (most notably Whitney Houston's "I Have Nothing") on YouTube helped him gain a following. At just 12 years old, he was cast as a young Michael Jackson in the West End production of the "Thriller — Live" musical.
Fast forward 13 years later, and James shows no signs of slowing down. He performed at the Berlin-based live music session known as COLORS and churned out three EPs, 2019's Detour, 2021's Joyride, and 2022's On The Rocks — the latter of which birthed "Hennessy Tears," one of his most well-recognized tracks. That same year, Apple Music named the then 28-year-old artist as 2022's Global Up Next Artist.
Earlier this year, he was also featured on fellow R&B rising star and GRAMMY winner Ambré's No. 1 hit "I'm Baby" on Billboard's Adult R&B Airplay Chart.
Ryan Destiny
Ryan Destiny may be most recognizable from her roles in Lee Daniels' short-lived musical drama series "Star," as well as season three of "Black-ish" spin-off "Grown-ish," but she's ready for her music close-up. The 28-year-old multi-hyphenate is carefully crafting her long-awaited debut EP; she's in no rush to drop it, though she's hinted it could be released this year.
Despite not being backed by major-label budgets — she's signed to November Yellow, Destiny's music video for "How Many" racked up over 770,000 views within the past six months on YouTube.
While the future R&B princess' latest release "Lie Like That" didn't receive the video treatment, it's a total earworm that showcases her saucy alter-ego with bold lyrics like "You need me/I don't need you, you're so sad" and "When it comes to the horse, I'm high on the bitch/Look down on a bitch."
By the sounds of it, the Detroit native is more than ready to leave her mark on R&B and beyond.
10 Albums That Showcase The Deep Connection Between Hip-Hop And Jazz: De La Soul, A Tribe Called Quest, Kendrick Lamar & More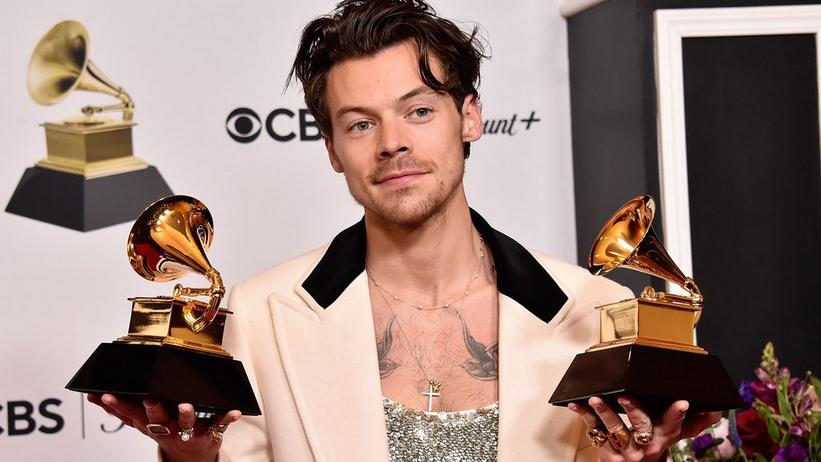 Harry Styles backstage at the 2023 GRAMMYs
Photo: Alberto E. Rodriguez/Getty Images for The Recording Academy
video
Here's What Harry Styles, Brandi Carlile & More Had To Say Backstage At The 2023 GRAMMYs
Backstage at the 2023 GRAMMYs, established and emerging stars alike — from Harry Styles to Samara Joy — opened up about what Music's Biggest Night meant to them.
GRAMMYs
/
Feb 8, 2023 - 10:31 pm
Like every edition of Music's Biggest Night, the 2023 GRAMMYs featured a wealth of funny, touching and inspiring onstage speeches — both at the Premiere Ceremony and the main telecast.
But artists tend to express themselves differently, more intimately, backstage — and this certainly applied to GRAMMY winners and nominees at this year's ceremony.
In the litany of videos below, see and hear stirring, extemporaneous statements from artists all over the 2023 GRAMMYs winners and nominees list, from Album Of The Year winner Harry Styles to Americana star-turned-rocker Brandi Carlile to Best Global Music Performance nominee Anoushka Shankar and beyond.
Throughout, you'll get a better sense of the good jitters backstage at Crypto.com Arena in Los Angeles on Feb. 5, and hear exactly what the golden gramophone means to this crop of musical visionaries.
The list of videos begins below.
Harry Styles
Steve Lacy
Muni Long
Bonnie Raitt
Kim Petras
Ashley McBryde
Carly Pearce
Anoushka Shankar
Masa Takumi
Kabaka Pyramid
Robert Glasper
Assassin's Creed
Encanto
White Sun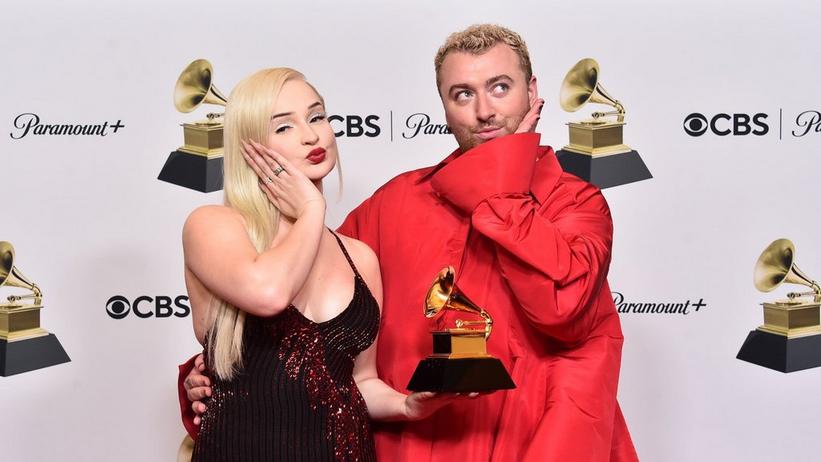 Kim Petras and Sam Smith backstage at the 2023 GRAMMYs
Photo: Alberto E. Rodriguez / Stringer / Getty Images
list
Watch Kim Petras, Muni Long, Steve Lacy & More React To Winning Their First GRAMMY
Many first-time GRAMMY-nominees became first-time GRAMMY-winners on Sun. Feb. 5 at the 2023 GRAMMYs. Hear the first-time winners react after their GRAMMY-winning moments.
GRAMMYs
/
Feb 8, 2023 - 09:00 pm
GREY GOOSE Passion Drop
Photo: Courtesy GREY GOOSE
news
The Recording Academy And GREY GOOSE Vodka Launch 'Sound Sessions' Featuring Muni Long, Ella Mai, and Pink Sweat$
As the Official Spirit of the GRAMMY Awards, the Recording Academy collaborated with GREY GOOSE Vodka to launch the digital series featuring exclusive performances from GRAMMY-winning and -nominated artists, including Muni Long, Ella Mai and Pink Sweat$.
GRAMMYs
/
Jan 24, 2023 - 12:29 am
Ahead of the 2023 GRAMMYs, GREY GOOSE is kicking off the second year of its partnership with The Recording Academy as the "Official Spirits Partner of the 65th Annual GRAMMY Awards" with GREY GOOSE x GRAMMYs: Sound Sessions, a weekly digital series that will feature current GRAMMY nominee Muni Long, acclaimed singer/songwriter Pink Sweat$, and GRAMMY winner and current GRAMMY nominee Ella Mai. Debuting Jan. 23, the series will stream on Instagram and YouTube now through GRAMMY weekend.
"We are thrilled to be continuing our partnership with the Recording Academy for a second year," said Aleco Azqueta, Vice President of Marketing for GREY GOOSE Vodka. "A celebration of the year's best music deserves the best cocktails, so GREY GOOSE is honored to toast to all of this year's nominees. Like the lyrics and melody of a great song, our Sound Sessions series shows just how well music and GREY GOOSE cocktails go together. It features some incredible talent and even a few surprises, so you won't want to miss each installment."
"The Recording Academy is dedicated to celebrating excellence in the recording industry and protecting music's place in our culture," said Adam Roth, Senior Vice President, Partnerships & Business Development at the Recording Academy. "We firmly believe GREY GOOSE shares this same sentiment, which is why we're so excited to partner together for a second year. Our Sound Sessions content series is a perfect example of what our two brands stand for when it comes to music: celebrating artistic expression and elevating creative voices."
The first Sound Sessions episode featuring Muni Long is now available on YouTube and will be followed by Pink Sweat$ on Thursday, Jan. 26, and Ella Mai on Thursday, Feb. 2. With every episode, fans can expect to see intimate musical performances and exclusive interviews where each artist will take them through the "ingredients" of their hit songs, while mixing together the ingredients of one of their favorite GREY GOOSE cocktails. 
"It's been a pleasure to be a part of Sound Sessions with GREY GOOSE Vodka and the Recording Academy to celebrate a year of incredible music," said four-time GRAMMY-nominated recording artist Muni Long. "I'm thrilled to perform my nominated song 'Hrs and Hrs,' and I hope it brings joy and inspiration to all my fans as their support means so much to me. It was also so fun to try my hand at making the official cocktail of the GRAMMYs, The Passion Drop!"
In addition to the Sound Sessions series, GREY GOOSE will have a full-scale presence at a variety of events throughout GRAMMY weekend, including the second iteration of their hit Sound Sessions Brunch on Saturday, Feb. 4. The star-studded affair will be held in Los Angeles and feature a live performance from two-time GRAMMY winner Jazmine Sullivan. The Passion Drop, a citrusy-sweet martini cocktail, will also return as the official drink of the GRAMMY Awards and be served at all Recording Academy events throughout the weekend.
All "GREY GOOSE x GRAMMYs: Sound Sessions" content can be accessed by following each artist, along with @greygoose and @recordingacademy, on all social platforms, as well as on the official GRAMMYs Content Hub.
GREY GOOSE PASSION DROP
1.5 oz GREY GOOSE ​Vodka

.5 oz Small Hand Foods Ginger Syrup ​

.5 oz Fresh Lemon Juice ​

.5 oz Boiron Passionfruit Puree ​

.25 oz Simple Syrup (1:1 ratio of sugar to water) ​
Method: Combine all ingredients in a shaker packed with ice. Shake and strain up in a GREY GOOSE martini glass.​
Garnish: Lemon twist