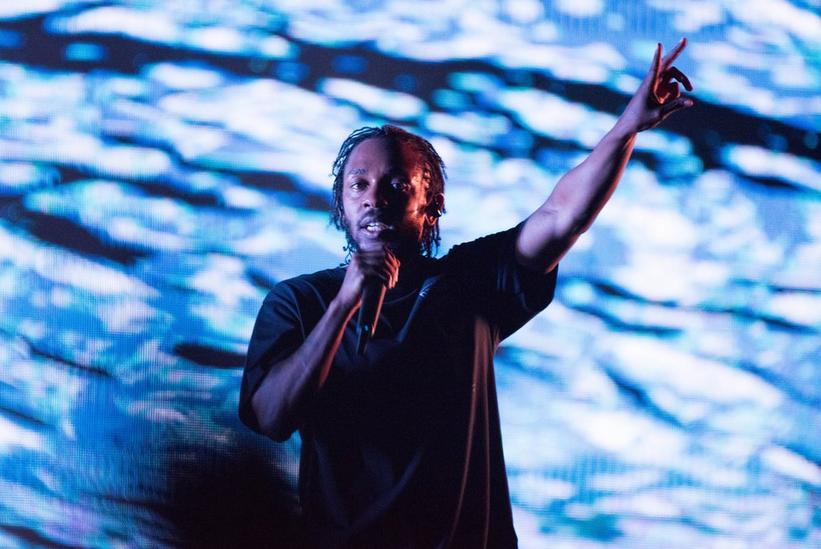 Kendrick Lamar
Photo: Joseph Okpako/ Getty Contributor
list
5 Things Spotify's 'The Big Hit Show' Podcast Has Revealed About Kendrick Lamar's 'To Pimp A Butterfly,' From A Prince Cameo To Kanye West's Influence
Kendrick Lamar's 'To Pimp A Butterfly' is revered as one of the greatest hip-hop albums ever. Here are five facts about the standout sophomore studio album.
GRAMMYs
/
Feb 23, 2022 - 10:56 pm
When you're as big a star as Kendrick Lamar, you remain a trending topic even during a four-year hiatus. Fresh off a Super Bowl halftime performance, the 13-time GRAMMY winner is extending his rare availability by joining Spotify's The Big Hit Show podcast to help break down arguably the most ambitious album in his storied career: To Pimp a Butterfly.
The 2015 project served as the follow-up to Lamar's now-classic debut album, good kid, m.A.A.d city (GKMC). To Pimp a Butterfly earned the Compton native mass critical acclaim, including three GRAMMY wins and No. 19 on Rolling Stone's list of the 500 Greatest Albums of All Time. One Pulitzer Prize and nearly seven years later, Lamar and The Big Hit Show are shedding light on the album through multiple hour-long episodes, with interviews from Barack Obama, Sounwave, George Clinton, Dave Free and others.
Here are five takeaways from the first two episodes: 
1. There were three different versions of "King Kunta"
Mark "Sounwave" Spears, a frequent producer of Lamar, breaks down the different versions of the track by their respective amounts of groove.
"The original was completely different, super jazzy, it didn't have the groove that it had," Sounwave, a two-time GRAMMY winner, shared.
Following a request for more listener-friendly elements, Sounwave said he shared a much more complex version of the track that featured a piano and flute — but Lamar already knew exactly what he wanted. 
Sounwave said Lamar beatboxed his preferred version, and after a studio session with Thundercat, created the version of "King Kunta" the world knows today.
2. Prince was supposed to be on the album
According to Dave Free — a two-time GRAMMY nominee, and longtime Lamar collaborator and friend — To Pimp a Butterfly was partly inspired by Lamar's fascination with Prince. 
The collaboration went as far as Lamar and Prince doing a session at Prince's home studio in Chanhassen, Minn. While the work from that session never made it onto To Pimp a Butterfly, Free said that the spirit of Prince (a seven-time GRAMMY winner) taught Lamar an important lesson.
"Prince don't care man. He's doing him. That's what we learned the most," Free recalled on the podcast. "Do you. Do it with poise. Do it with respect. Do it with intention. But do you."
3. The deep meaning behind "U"
Jammed between GRAMMY-winning tracks "Alright" and "These Walls," "U" has been memed to oblivion since its initial release. These memes usually represent frustration or anger, albeit jokingly, but also capture the song's raw emotion. "U" kicks off with a jarring scream and showcases what some close to Lamar consider to be his darkest moments.
Lamar felt powerless following the 2013 drive-by shooting and later death of his close friend, 23-year-old Chad Keaton. The passing happened at a time when the world was beginning to crown him the best rapper alive. 
"A friend never would leave Compton for profit or leave his best friend brother, you promised you'd watch him," Lamar raps on "U," referring to the loss.
As painful as Lamar's lyrics and the accompanying sounds of crashing alcohol bottles are, descriptions from artists in the studio at the time of the track's recording are just as heavy.
"I've never seen him like that," Sounwave explained. "I felt him bombard himself with every hard thought that was hitting him at that moment just to get that feeling." 
4. Anna Wise helped come up with the album's name
Singer/songwriter and producer Anna Wise isn't the biggest name on the list of Lamar collaborators, but following their collaboration on GKMC's "Real," Lamar reached out to the former Berklee student for the title of his next album.
"I was thinking of butterflies, but I thought that was kind of silly," Wise explained.
However, that thought stuck with Wise as she searched her local library's metaphysical section for an album name. The first page she opened was a new chapter titled "Conversations with a Butterfly." The three-time GRAMMY nominee took a picture, sent it to Lamar and the rest is history.
Wise would also go on to feature on the Best Rap/Sung Collaboration-winning track "These Walls" from To Pimp a Butterfly.
5. South Africa and Kanye West share credit for influencing the album
Collaborators of Lamar don't agree on any single, influential source on To Pimp A Butterfly, but they do all circle back to two major sources of inspiration: South Africa and Kanye West's 2013-14 Yeezus tour.
After sensing reluctance to join him on tour, West offered Lamar a selection of beats and two tour buses: one for traveling and one with a built-in studio for recording, where Lamar dove into sounds that collaborators described as experimental.
"It was the first time I've ever seen someone have a proper studio on the tour bus," GRAMMY-winning producer Flying Lotus recalled.
Lamar's trip to South Africa, between GKMC and To Pimp a Butterfly, was far less transactional. According to Top Dawg Entertainment President Punch, Lamar's emotional connection to Africa got so extreme following his trip that he had to ask the 39-time GRAMMY nominee to tone it down.
"He went to Africa and it changed his perspective on a lot of different things. I had to remind him 'Yo, you went to Africa. Your whole audience didn't go to Africa," Punch says.
Lamar himself speaks on the importance of his South Africa trip throughout episode two of the podcast, reflecting on an emotional experience inside Nelson Mandela's cell.
"I remember going inside that cell and how humble I was that this man that was fighting for equality served 18 years in that small, little cell but still kept his mental capacity. It inspired me 100%," Lamar recalled. "I can't let these four corners define who I am or who my homeboys are. The whole concept about To Pimp a Butterfly was to share that experience with them, to go back to Compton and tell them what I've learned."
Barack Obama Is Nominated For His Third GRAMMY For Best Spoken Word Album. For His Musical Legacy, It's The Tip Of The Iceberg.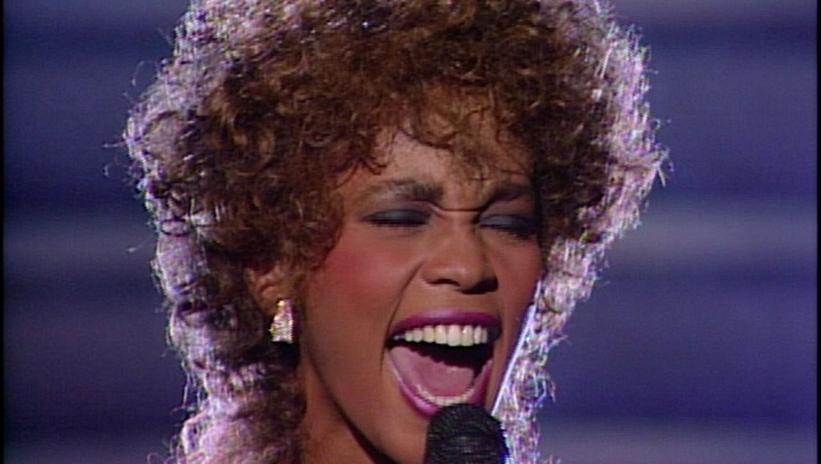 Whitney Houston, 29th GRAMMY Awards
news
Apple Music Exclusive: Watch Classic GRAMMY Performances
The Recording Academy teams with Apple Music to offer historical GRAMMY performances by Miles Davis, Marvin Gaye, Whitney Houston, Shania Twain, Kendrick Lamar, and more
GRAMMYs
/
Nov 24, 2017 - 07:00 pm
To celebrate the GRAMMY Awards' 60th anniversary and the show's return to New York for the first time in 15 years, the Recording Academy and Apple Music are bringing fans a special video collection of exclusive GRAMMY performances and playlists that represent the illustrious history of Music's Biggest Night.
Available exclusively via Apple Music in a dedicated GRAMMYs section, the celebratory collection features 60-plus memorable performances specifically curated across six genres: pop, rap, country, rock, R&B, and jazz.
The artist performances featured in the collection include Marvin Gaye, "Sexual Healing" (25th GRAMMY Awards, 1983); Whitney Houston, "Greatest Love Of All" (29th GRAMMY Awards, 1987); Run DMC, "Tougher Than Leather" (30th GRAMMY Awards, 1988); Miles Davis, "Hannibal" (32nd GRAMMY Awards, 1990); Shania Twain, "Man, I Feel Like A Woman" (41st GRAMMY Awards, 1999); Dixie Chicks, "Landslide" (45th GRAMMY Awards, 2003); Bruno Mars and Sting, "Locked Out Of Heaven" and "Walking On The Moon" (55th GRAMMY Awards, 2013); and Kendrick Lamar, "The Blacker The Berry" (58th GRAMMY Awards, 2016).
The 60th GRAMMY Awards will take place at New York City's Madison Square Garden on Sunday, Jan. 28, 2018. The telecast will be broadcast live on CBS at 7:30–11 p.m. ET/4:30–8 p.m. PT.

Carrie Underwood, John Legend To Host "GRAMMYs Greatest Stories"
news
Jay Z Tops 56th GRAMMY Nominations With Nine
Kendrick Lamar, Macklemore & Ryan Lewis, Justin Timberlake, and Pharrell Williams earn seven nods each; other top nominees include Daft Punk, Drake, Lorde, Bruno Mars, and Taylor Swift
GRAMMYs
/
Dec 3, 2014 - 05:06 am
Nominations for the 56th GRAMMY Awards were announced tonight by The Recording Academy and reflected one of the most diverse years with the Album Of The Year category alone representing the rap, pop, country and dance/electronica genres, as determined by the voting members of The Academy. Once again, nominations in select categories for the annual GRAMMY Awards were announced on primetime television as part of "The GRAMMY Nominations Concert Live!! — Countdown To Music's Biggest Night," a one-hour CBS entertainment special broadcast live from Nokia Theatre L.A. Live.

Jay Z tops the nominations with nine; Kendrick Lamar, Macklemore & Ryan Lewis, Justin Timberlake, and Pharrell Williams each garner seven nods; Drake and mastering engineer Bob Ludwig are up for five awards.

"This year's nominations reflect the talented community of music makers who represent some of the highest levels of excellence and artistry of the year in their respective fields," said Neil Portnow, President/CEO of The Recording Academy. "Once again, The Academy's awards process and its voting membership have produced an impressive list of nominations across various genres promising music fans a spectacular show filled with stellar performances and unique 'GRAMMY Moments.' We are off to a great start and look forward to GRAMMY Sunday as Music's Biggest Night takes the stage."

Following are the nominations in the General Field categories:
Album Of The Year:
The Blessed Unrest — Sara Bareilles
Random Access Memories — Daft Punk
Good Kid, M.A.A.D City — Kendrick Lamar
The Heist — Macklemore & Ryan Lewis
Red — Taylor Swift

Record Of The Year:
"Get Lucky" — Daft Punk & Pharrell Williams
"Radioactive" — Imagine Dragons
"Royals" — Lorde
"Locked Out Of Heaven" — Bruno Mars
"Blurred Lines" — Robin Thicke Featuring T.I. & Pharrell Williams

Song Of The Year:
"Just Give Me A Reason" — Jeff Bhasker, Pink & Nate Ruess, songwriters (Pink Featuring Nate Ruess)
"Locked Out Of Heaven" — Philip Lawrence, Ari Levine & Bruno Mars, songwriters (Bruno Mars)
"Roar" — Lukasz Gottwald, Max Martin, Bonnie McKee, Katy Perry & Henry Walter, songwriters (Katy Perry)
"Royals" — Joel Little & Ella Yelich O'Connor, songwriters (Lorde)
"Same Love" — Ben Haggerty, Mary Lambert & Ryan Lewis, songwriters (Macklemore & Ryan Lewis Featuring Mary Lambert)

Best New Artist:
James Blake
Kendrick Lamar
Macklemore & Ryan Lewis
Kacey Musgraves
Ed Sheeran

Following is a sampling of nominations in the GRAMMY Awards' other 29 Fields:

For Best Pop Solo Performance, the nominees are "Brave" by Sara Bareilles; "Royals" by Lorde; "When I Was Your Man" by Bruno Mars; "Roar" by Katy Perry; and "Mirrors" by Justin Timberlake.

The nominees for Best Pop Duo/Group Performance are "Get Lucky" by Daft Punk & Pharrell Williams; "Just Give Me A Reason" by Pink Featuring Nate Ruess; "Stay" by Rihanna Featuring Mikky Ekko; "Blurred Lines" by Robin Thicke Featuring T.I. & Pharrell Williams; and "Suit & Tie" by Justin Timberlake & Jay Z.
For Best Dance/Electronica Album, the nominees are Random Access Memories by Daft Punk; Settle by Disclosure; 18 Months by Calvin Harris; Atmosphere by Kaskade; and A Color Map Of The Sun by Pretty Lights.

The Best Rock Performance nominees are "Always Alright" by Alabama Shakes; "The Stars (Are Out Tonight)" by David Bowie; "Radioactive" by Imagine Dragons; "Kashmir (Live)" by Led Zeppelin; "My God Is The Sun" by Queens Of The Stone Age; and "I'm Shakin'" by Jack White.

For Best Alternative Music Album, the nominees are The Worse Things Get, The Harder I Fight, The Harder I Fight, The More I Love You by Neko Case; Trouble Will Find Me by The National; Hesitation Marks by Nine Inch Nails; Lonerism by Tame Impala; Modern Vampires Of The City by Vampire Weekend.

The nominees for Best Rap/Sung Collaboration are "Power Trip" by J.Cole Featuring Miguel; "Part II (On The Run)" by Jay Z Featuring Beyoncé; "Holy Grail" by Jay Z Featuring Justin Timberlake; "Now Or Never" by Kendrick Lamar Featuring Mary J. Blige; and "Remember You" by Wiz Khalifa Featuring The Weeknd.

For Best Rap Album, the nominees are Nothing Was The Same by Drake; Magna Carta…Holy Grail by Jay Z; Good Kid, M.A.A.D City by Kendrick Lamar; The Heist by Macklemore & Ryan Lewis; and Yeezus by Kanye West.

The Best Country Album nominees are Night Train by Jason Aldean; Two Lanes Of Freedom by Tim McGraw; Same Trailer Different Park by Kacey Musgraves; Based On A True Story by Blake Shelton; and Red by Taylor Swift.

The nominees for Best Americana Album are Old Yellow Moon by Emmylou Harris & Rodney Crowell; Love Has Come For You by Steve Martin & Edie Brickell; Buddy And Jim by Buddy Miller And Jim Lauderdale; One True Vine by Mavis Staples; and Songbook by Allen Toussaint.

This year's Producer Of The Year, Non-Classical nominations go to Rob Cavallo, Dr. Luke, Ariel Rechtshaid, Jeff Tweedy, and Pharrell Williams.

This year's GRAMMY Awards process registered more than 22,000 submissions over a 12-month eligibility period (Oct. 1, 2012 – Sept. 30, 2013). GRAMMY ballots for the final round of voting will be mailed on Dec. 11 to the voting members of The Recording Academy. They are due back to the accounting firm of Deloitte by Jan. 8, 2014, when they will be tabulated and the results kept secret until the 56th GRAMMY telecast.

The 56th Annual GRAMMY Awards will be held Jan. 26, 2014, at Staples Center in Los Angeles and once again will be broadcast live in high-definition TV and 5.1 surround sound on CBS from 8–11:30 p.m. (ET/PT). The 56th Annual GRAMMY Awards are produced by AEG Ehrlich Ventures for The Recording Academy. Ken Ehrlich is executive producer, and Louis J. Horvitz is director.

For updates and breaking news, visit The Recording Academy's social networks on Twitter and Facebook.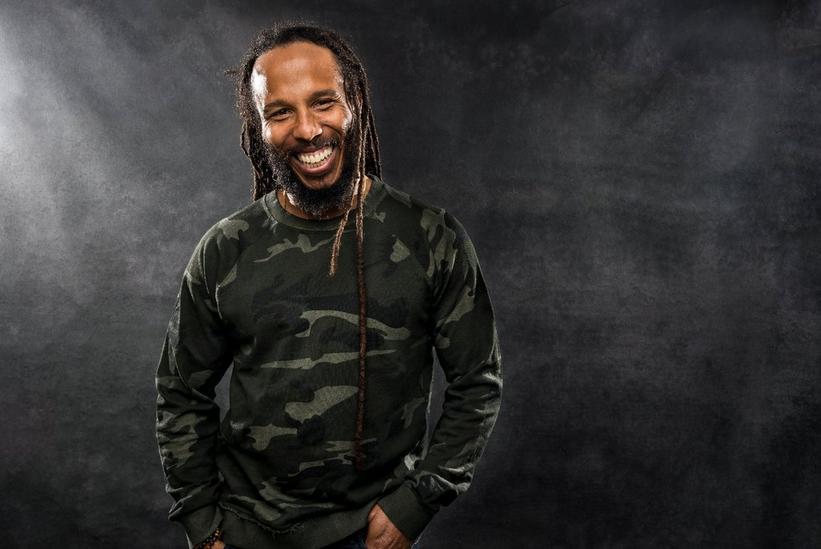 Photo: Courtesy of Sony Music
news
Ziggy Marley On 'Rebellion Rises,' Touring, Kendrick Lamar & More
The GRAMMY-winning reggae legend talks about the positive vibes behind his latest project, his admiration for Lamar's 'DAMN.' and more
GRAMMYs
/
Jun 13, 2018 - 11:01 pm
GRAMMY winner Ziggy Marley still has plenty of fire left in him to spread a message of love for all humanity. On his seventh studio album, Rebellion Rises, which was released May 18, Marley ushered in a new set of songs that not only throw a spotlight on his overall purpose of unity, they also come together to form the album he feels is one of the finest of his career.
With such a rich history to draw from, Marley made Rebellion Rises in the now, with his son Isaiah literally by his side, as evidenced by his presence on the album's cover — Isaiah shows up hand in hand with Marley.
But the galvanizing musical and lyrical material contained within Rebellion Rises is what proves the singer/songwriter is committed to the message initially amplified by his iconic father and proliferated through his own legacy. Songs such as the title track and "Circle Of Peace" on the new album reveal the transcendent messenger Marley has become with lyrics like, "I stand in the circle of peace because only the willing will see their dreams."
Marley has also taken his music and message out on the road, kicking off the Rebellion Rises Tour on June 8 and performing a good deal of his new song — along with some of his and his father's most well-known classics — around the globe before wrapping up back in the States on Sept. 16.
We caught up with the reggae legend right before he headed out on tour to talk about his latest album, how his son has influenced his work, how he prepares set lists for his upcoming shows, his thoughts on Kendrick Lamar, and more.
Rebellion, as it's defined in the dictionary, can take on a negative connotation, as resisting authority, for example. But this album is filled with positive messages, inspirational moments and uplifting passages. Can you walk us through the theme behind Rebellion Rises?
The theme behind the album is really the voice of humanity and also representing humanity, and the rebellion is the awakening of the humanity within us so that we can balance the world with more love, with more unity, less divisiveness, less hate. So that's what we're rebelling for, and that's what the theme of the album is about. We don't want to focus on what we're against; we'd rather focus on what we are for.
I saw an Instagram post where you said that your son, Isaiah, has been a part of the album from start to finish. Can you detail how he played a role?
Isaiah is 2 years old now, so I think he was on tour with me when he was 1. … He has a strong connection to me ... and so he's always around me. So when I was writing the songs, he was there. And he's very smart. He's a very smart guy. So I'm taking guitar and repeat what I'm saying. And then I was taking the photo shoot, he was always in my photos. So he's just a part of this album, really. … He's an inspiration, a little angel beside me, just like being my shadow. So it was cool having him [there] like that.
You mentioned your tour kicking off June 8. With such a growing catalog to choose from, how will you go about picking the set list?
I've been working on that. I'm gonna do a lot of songs from this album, cause this album, for me personally as a listener and not just my ego speaking, but I can be impartial to myself, this album is one of the only albums that I actually can listen to myself, like the whole thing, back to front without skipping or [hearing a song] I don't like. ... I really like this album. I'm planning to do a lot of these songs, new songs on this tour, which we haven't done in the way I'm gonna do it for a long time. The first three songs [are] new songs. … I love them, I love how they feel so I'm working on having most of them on the set list.
I have a set and then I have a master list and then we're like a hundred songs we can pick and choose and see what happens. I have some of my father's songs, which I mix in there. This tour is Rebellion Rises Tour, but in my mind I see it more as a rally for humanity. This is humanity's rally. … This is not about a specific social issue or a specific political issue or religious issue, this is about humanity as a whole and this is the rally for humanity. … I'm really sticking to songs with strong messages that affect and speaks on humanity and what we're going through right now and this album has a lot to do with it.


I read recent piece where you picked your top five albums of all time and one of them was Kendrick Lamar's DAMN. So what is it about Kendrick's music that you think resonated with you?
Honesty. I think honesty and seeing him as being true, not a façade. Some people do their music and then perform, and it's a façade. It's not who they are but the character that they're playing. Kendrick seems true to me. He doesn't seem to be trying to be something else than what he is. I respect that in art and a musician, so that's what I love in music and because of that, because I can sense the truthfulness in that.
I would be remiss if I didn't ask this question. You've won eight GRAMMYs, including three consecutive wins for Best Reggae Album when you've been up for it. Of course we want to know, where do you keep your GRAMMYs?
The GRAMMYs? My wife really manages the GRAMMYs. She's the one who takes care of them and puts them on the fireplace. She takes care of that for me. I'm gonna keep them. I like them. They look shiny still. Them really shiny [laughs].
Catching Up On Music News Powered By The Recording Academy Just Got Easier. Have A Google Home Device? "Talk To GRAMMYs"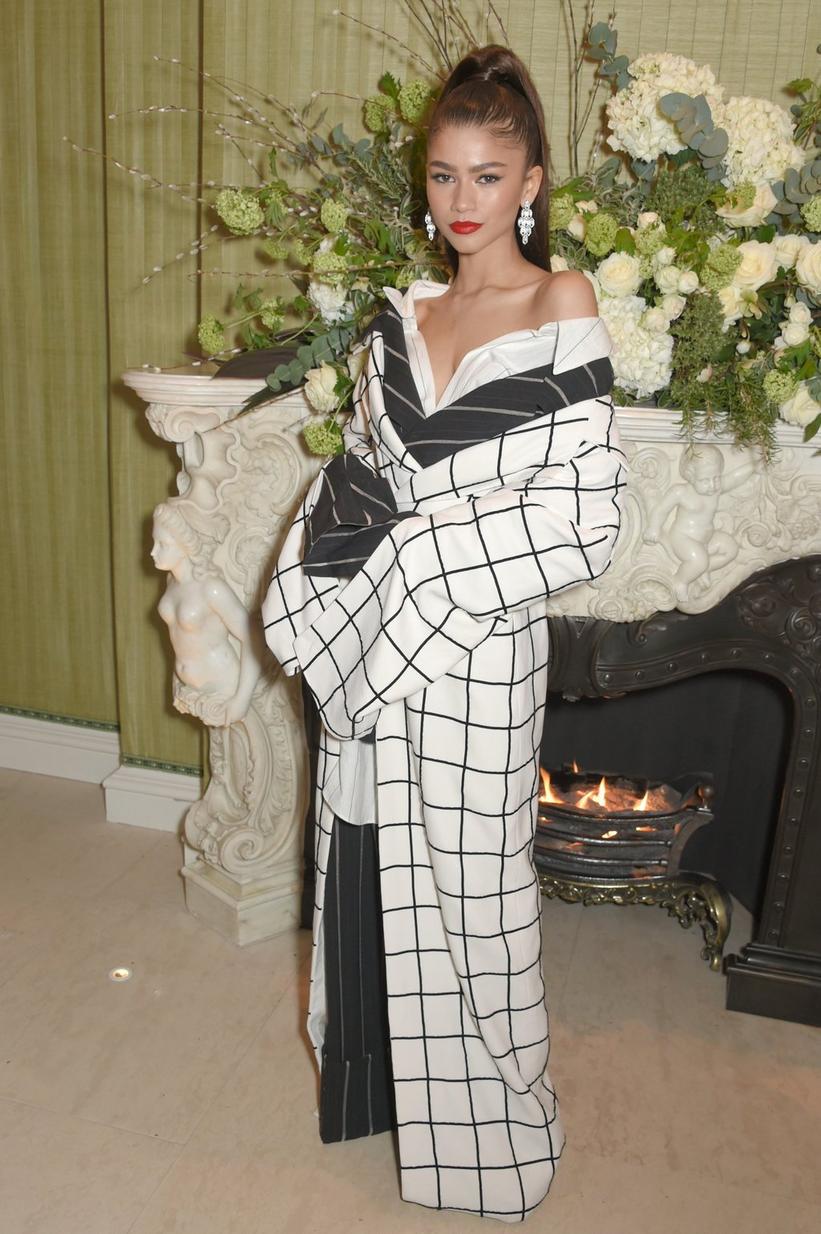 Photo: David M. Bennett/Getty Images
news
Zendaya Took 300 Students To See 'Black Panther' Last Weekend
The 21-year-old actress and singer joined the ranks of artists and celebrities who have put money up so schoolchildren from their hometowns could attend free screenings of the blockbuster film
GRAMMYs
/
Feb 27, 2018 - 01:43 am
Multi-talented actress/singer and The Greatest Showman star Zendaya joined together with progressive activist and entrepreneur Michael Skolnik to take over 300 schoolchildren from her hometown of Oakland, Calif., to see a special screening of Black Panther.
Zendaya is just the latest celebrity to put together a free screening of Black Panther for members of her community, following on the heels of GRAMMY winners Kendrick Lamar and Anthony "Top Dawg" Tiffith, who bought out five showings at three cinemas in Los Angeles so children living in the city's Watts housing projects could view the film during its opening weekend. Meanwhile, rapper/singer Travis Scott rented out two theaters in Stafford, Texas, so local kids could attend the movie for free.
Atlanta rappers Big Boi and T.I. were also onboard, with T.I. partnering with Walmart to give out 300 free tickets to a local Black Panther premiere screening, and Big Boi arranging for patients housed in hospice care to also see the film for free.
Wakanda forever...Oakland forever. Thank you to all the beautiful young people of my home town for joining me this weekend. You all, much like this movie, are absolutely brilliant✨ #BlackPanther pic.twitter.com/qsO09ZnQJX

— Zendaya (@Zendaya) February 26, 2018
For her own part, Zendaya has also promised on Twitter that she plans to set up additional free screenings for director Ava DuVernay's forthcoming adaptation of Madeline L'Engle's classic fantasy novel A Wrinkle In Time, set for release on Mar. 9. DuVernay has said she hopes her film will help spread a positive message amid a national sentiment of "darkness and division."
Black Panther's director Ryan Coogler has also released a statement in response to the overwhelmingly positive response the film has received, saying, "Never in a million years did we imagine that you all would come out this strong… For the people who bought out theaters, … And to the young ones, who came out with their parents, with their mentors, and with their friends…Thank you for giving our team of filmmakers the greatest gift: The opportunity to share this film, that we poured our hearts and souls into, with you."
Getting The Latest Music News Just Got Easier. Introducing: GRAMMY Bot. Find it On KIK and Facebook Messenger