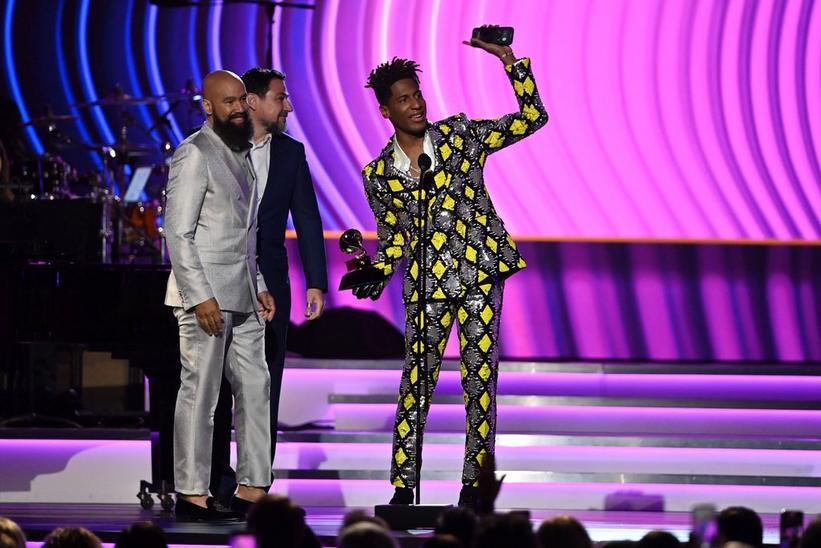 Jon Batiste, Alan Ferguson, and Alex P. Willson accept the Best Music Video award for Freedom onstage during the 64th Annual GRAMMY Awards Premiere Ceremony at MGM Grand Marquee Ballroom on April 03, 2022 in Las Vegas, Nevada.
PHOTO: Denise Truscello/Getty Images for The Recording Academy
news
Jon Batiste's "Freedom" Wins Best Music Video | 2022 GRAMMYs
New Orleans-set "Freedom" by Jon Batiste wins Best Music Video at the 2022 GRAMMYs
GRAMMYs
/
Apr 3, 2022 - 09:53 pm
Jon Batiste won Best Music Video for "Freedom," off his album We Are, at the 2022 GRAMMYs. The Best Music Video award is Batiste's third win of the 2022 GRAMMYs and the 14th nomination of his career.
"I am so grateful for the gifts that God has given me and the ability to share that for the love of humankind," Batiste said onstage, next to director Alan Ferguson and video producer Alex P. Willson. The video for "Freedom" was shot "in my home town of New Orleans and we just wanted everybody to see it and be transformed with joy. Any depression, any darkness and bondage that was in your life, to be removed with this video."
AC/DC, Tony Bennett & Lady Gaga, Justin Bieber ft. Daniel Caesar & Giveon, Billie Eilish, Lil Nas X and Olivia Rodrigo were the other nominees in the prestigious category.
Check out the complete list of winners and nominees at the 2022 GRAMMYs.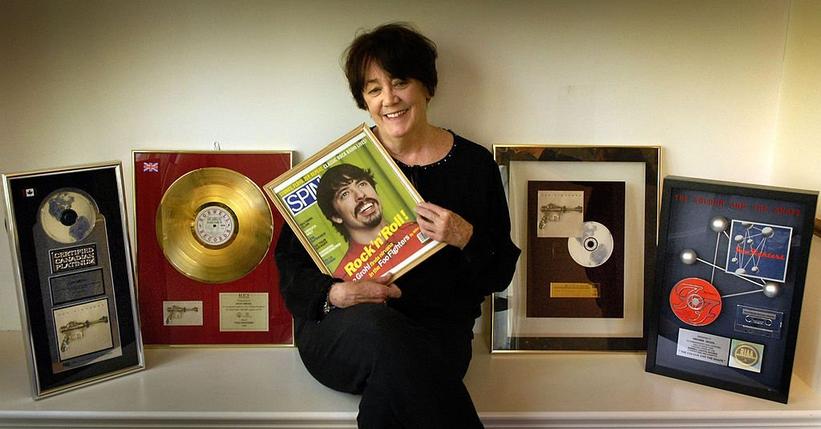 Virginia Grohl, mother of guitarist Dave Grohl, holds a framed cover of a 1977 SPIN magazine with a picture of her son
Photo: Gerald Martineau/The The Washington Post via Getty Images
list
7 Artists Inspired By Their Mothers: Billie Eilish, Jacob Collier & More
In celebration of Mothers' Day, take a look at how moms have made a lasting and loving impact on artists including Tupac, Christina Aguilera and Dave Grohl.
GRAMMYs
/
May 14, 2023 - 06:25 pm
Before Taylor Swift and Beyoncé became household names, their biggest champions were their mothers. Today, these global superstars honor their beginnings by being their own mother's biggest fans.
These musicians honor their moms through everything from social media posts to actually sharing the stage. In recent years, Lizzo has been vocal about the importance of her mom's support (and supportive of her mom and sister parking a food truck outside of stadium concerts); John Legend praises his mom for always encouraging him to sing in school and church. Swift wrote a song in tribute to her mother's cancer journey, while Miranda Lambert and Sheryl Crow have shared important lessons learned from thier moms. Beyoncé tells the world, "I got this s— from Tina."
For Mothers Day, GRAMMY.com honors seven more musicians who celebrate their remarkable moms.
Jacob Collier
Jacob Collier truly grew up in a house of music. The singer/songwriter was raised to love multiple instruments by his mother Suzie Collier, herself an internationally sought-after violinist and conductor who teaches at the Royal College of Music.
Naturally, Collier's music career began in the family home and recording YouTube videos in a room decked with instruments. For more than 10 years, the Colliers  have shared themselves playing lively jazz standards and Christmas songs from this foundational space.
"Really, I was brought up with music as a second language," Collier reflected in an interview with The Irish Times. My mother was extremely encouraging of the sensitivities of my brain. It was this sense of curiosity but never pressure."
Several years and five GRAMMY Awards later, Collier delights his audiences with surprise duets with "Mamma Collier," where they speak this language (and rock fantastic matching jackets) of their own.
Christina Aguilera
Christina Aguilera was taken by her mother, Shelly Loraine Kearns, for singing auditions at the age of 7 and it eventually landed her placement in the iconic "Mickey Mouse Club." Yet childhood was far from perfect for Aguilera. Much of her music written in adulthood is a testament to Kearns' strength and their shared experience of domestic abuse at the hands of her father.
"I watched my mom have to be submissive, watch her Ps and Qs or she's gonna get beat up," Aguilera recalled to Paper Magazine. In considering what kind of woman she wanted to become, she adds, "You can either be, unfortunately, so damaged by it that you take a turn for the worse, or you can feel empowered by it and make choices to never go down that route."
Aguilera powerfully honors her mom's survivorship in several songs, such as "Oh, Mother" and this vulnerable performance of "I'm OK," which offers the chorus: "Bruises fade father, but the pain remains the same… Strength is my mother for all the love she gave / Every morning that I wake I look back to yesterday / And I'm OK."
Tupac Shakur
In Tupac's resonant single "Dear Mama," the rapper praises his mother Afeni Shakur as a "Black queen." He ends the track with, "You are appreciated." 
Afeni's story is as fascinating and complex as her son's. While pregnant with Shakur, Afeni faced a 350 year jail sentence on charges related to her affiliation with the Black Panther Party. She acted as her own attorney in court and served 11 months of the sentence, giving birth as a free woman. While she went on to battle addiction, she and Tupac reunited and she encouraged Shakur in using his creativity in the fight for justice.
This spring, the story continues through a five-part special with the same title on FX Network. 17 year old Shakur accounts in the trailer, "My mother taught me to analyze society and not be quiet."
Shakur's music and legacy center themes of freedom, inspired by his mother. This includes anthems like, "Keep Ya Head Up"  and "Changes."
"My mother taught me to analyze society and not be quiet," he late rapper says in the trailer for an FX docuseries about their relationship. "I think my mother knew that freedom wouldn't come in her lifetime, just like I know that it won't come in mine."
Billie Eilish
Billie Eilish has one of the most recognizable families in music, including her and FINNEAS' mother, Maggie Baird. Baird has appeared in multiple of her daughter's Vanity Fair interviews, documentary, and frequently travels on tour with her daughter. They share a mission in vegan activism and have received environmental awards for their efforts.
Most importantly, Eilish credits her mother for saving her life when she was feeling suicidal. Baird checked in regularly with her daughter giving her permission to take a break from the world stage at any point.
In a most recent birthday post, Eilish affectionately wrote of her mother, "You make the world go round. I told you yesterday that when I think about how much I love you, I want to sob and throw up."
WILLOW
In recent years, WILLOW played homage to her mother, Jada Pinkett Smith, for Mother's Day. After a loving video tribute, she planned a surprise performance of a favorite song from Pinkett Smith's former metal band, Wicked Wisdom, alongside its original members. In which, WILLOW mirrors Pinkett Smith's confidence and vocal range.
Throughout her childhood, WILLOW watched her mother perform with wonder. She elaborates, "I was my mom's biggest fan. Every night, I wanted to ride on the security guard's shoulders and watch her perform. She was a rock star, and I was living for Wicked Wisdom," WILLOW said. "I felt like it was only right for me to pay homage to a time in her life because she showed me what womaning up really is about."
This legacy comes through in WILLOW's most recent explorations in the worlds of alt and pop-punk.
Beyond a shared love of music, WILLOW, Pinkett Smith, and Jada's mother deepen their bond with their show Red Table Talk on Facebook Watch. In which, they share multi-generational, candid conversations on provocative topics ranging from race relations to forgiveness.
Camila Cabello
Camila Cabello and her mother, Sinuhe Estrabao, traveled far to get where she is today as an international pop-star. The two had a month-long journey when migrating from Cuba to the US when Cabello was six years old. Cabello shares in Popsugar, "I think the most important thing I've learned from my mom has been: You're human if you have fear, but you can't ever let it determine how hard you go at a situation. If anything, it should make you go harder — go for it all the way."
Though introverted, Cabello channeled this courage into making the decision to audition for "The X Factor" as a teenager.
When Cabello received Billboard's Breakthrough Artist Award, she began her acceptance speech by acknowledging her No. 1: "The only reason I am standing here on this stage, in this auditorium, on this soil in this country is because of one woman - and that's my mom."
Dave Grohl
Dave Grohl has an immense passion for a mother's role in a musician's life, and even hosts and executive produced the documentary series, "From Cradle to Stage." The series features interviews with rock stars and their moms; his own mother, Virgina Hanlon Grohl, wrote a book in 2017 with the same title.
In a NBC interview, Grohl said, "The relationship between a mother and their child — the mother and the artist — is maybe the most important relationship of any musician's life... It's the foundation of their understanding of love, and love is every artist's greatest muse. You know, every lyric you write is rooted in that."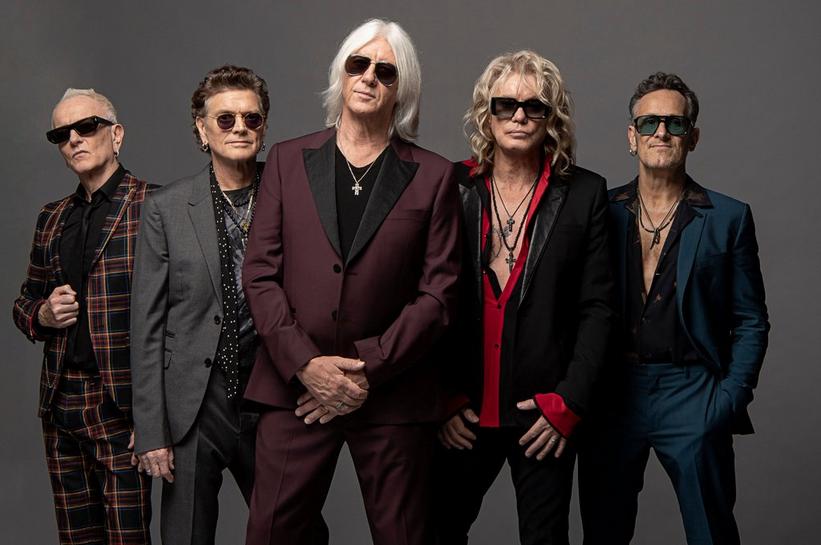 Def Leppard (Phil Collen, far left)
interview
Living Legends: Def Leppard's Phil Collen Was The Product Of A Massive Transition For Music — And He Wouldn't Change A Thing
Def Leppard is out with a new collaborative album with the Royal Philharmonic, 'Drastic Symphonies.' In an interview with GRAMMY.com, guitarist Phil Collen gets in a reflective mood about their early days of hysteria — and euphoria — in the studio.
GRAMMYs
/
May 12, 2023 - 12:59 pm
Living Legends is a series that spotlights icons in music still going strong today. This week, GRAMMY.com spoke with Phil Collen, the guitarist of Rock and Roll Hall of Famers Def Leppard for more than four decades. Their latest studio album, Diamond Star Halos, was released in 2022; their new album with the Royal Philharmonic, Drastic Symphonies, is available May 16.
By any standard, the 1980s were a transitional era for popular music, a rubicon crossed.
That had a lot to do with emerging technology, which led some to sink and others to swim. While the drift to synths and sequencers left some classic rockers beached, artists from Madge to Prince and Paul Simon flourished. And that trial-by-digital gave us the one and only Def Leppard.
Def Leppard's new release, Drastic Symphonies, out May 16, acts as the opposite point of this arc, proving that the band is adaptable to both tech and the timeless nature of classical music. 
Reimagined with the Royal Philharmonic Orchestra, Drastic Symphonies may be a program of hits (like "Animal" and "Pour Some Sugar on Me") and deep cuts (like "Paper Sun"), but it is far from typical.
Rather, Drastic Symphonies' splendorous, cinematic treatment provides a window into their tunes' innate malleability and longevity — while giving their legacy something of a consolidative This Is Your Life treatment.
"It gives it that third dimension that you always want to hear," Phil Collen, their guitarist of more than 40 years, proudly tells GRAMMY.com over Zoom. "It was a beautiful experience, I've gotta say."
Collen's head is full of memories of that pivotal decade — the one where they were "selling sometimes a million records in a week." If you imagine Def Leppard as being rowdy and recalcitrant in the studio back then, like their current tourmates Mötley Crüe — think again. Under producer extraordinaire Robert "Mutt" Lange, they were perfectionists, breathing the maximum amount of imagination into every song.
"You have this image in your head, and it was creating it for audio," Collen recalls of the era that produced classics like 1983's Pyromania and 1987's Hysteria. "[Lange] always used to say, 'Look, we've got to create Star Wars for the ears."
Operating by that celestial edict, Def Leppard succeeded and then some: they've sold more than 100 million records worldwide, and were inducted into the Rock and Roll Hall of Fame in 2019. "We're ticking every box," Collen says. "And a lot of these boxes we didn't quite tick in the '80s."
Read on for a rangey interview with Collen about Diamond Star Halos a year on, the genesis of Drastic Symphonies and the state of Def Leppard.
This interview has been edited for clarity.
What's it been like living with Diamond Star Halos over the past year?
It's been great in the fact that we've actually been touring it, and it's been getting accepted as we've been playing it. You know, when you release a new album, it's like: no one really wants to hear it live. They just want to hear all the hot chestnuts — all the older stuff. But we feel this is genuinely, fully integrated into the live set. We're doing, like, three songs, and one of them we're doing acoustically. 
I love the album, looking back at it. It's amazing. We felt like we celebrated our heroes on it — everything about the Bowie, T. Rex, Queen era. I think we hit the mark with that one.
Since Def Leppard is still an actively creative enterprise, how do you navigate that tension between the old and the new? You're not devoted to, as David Crosby memorably put it, "turning on the smoke machine and playing the hits."
Well, now you gave me an idea — we'll put the smoke machine on during the new songs!
We just follow the Stones' lead on that. Every time they go out, they carefully place a new song. They know they've got to do "Jumpin' Jack Flash" and "Satisfaction" and all that stuff. We just do that — we integrate it in there.
You've just got to be careful. It's great doing [it as a] first song, because you can use the theatrics of "Here we are." There's a lull at a certain point, and you inject something like that. We're very careful about where and when we put them in the set.
Who were your role models in the early Def Leppard days? Who did you look to and say, "I want to perform live, or make records, or have a career like them"?
It's always been the rock-ness of AC/DC but the finesse of Queen, and the great songs that Queen had. We like to tour like the Rolling Stones but have the caliber of appreciation of Queen. We're kind of getting there, to an extent. But they are the two pillars, I guess, that we kind of base the whole thing on.
Tell me about your relationship to symphonic music, and pave the road to the Royal Philharmonic album. Def Leppard and your peers have always had something of a symphonic sweep, so this seems like the most natural thing in the world.
It is. On "When Love and Hate Collide" and "Two Steps Behind," we had an orchestra. "Let Me Be the One," a song we did in the late '90s [and released in 2002, also did]. Especially ballads lend themselves really well to that.
This came up about a year ago, when we were over in England doing promo for Diamond Star Halos and getting the whole thing sorted out. It just got suggested by the label. 
[The Royal Philharmonic] was doing this series of albums of bands like Queen and Pet Sounds by the Beach Boys. We wanted to be involved in it; we didn't just want an orchestra playing our stuff. So, we got into the arrangements; we got our string arranger guy who worked on Diamond Star Halos, Eric Gorfain.
It really worked. And some of the songs absolutely didn't work. They sounded wrong and kind of comical in some respects. We had to demo each song with a keyboard string arrangement, and it was really easy. It was like black or white, yes-no.
Were you in Abbey Road Studios, working with the string players on a hands-on level? What was the nature of the interchange between the band and orchestra?
They played all their stuff live. It was a year of preparation. Eric scored it all out. Ronan McHugh, our front sound guy and producer and everything, got in touch with the producer, Nick Patrick, and all of us met up at Abbey Road. We were there when strings were done.
That was really an icing-on-the-cake type thing. All the prep work had been done — on some of the songs, we'd leave guitars and drums out for whole sections and let the orchestra breathe. 
But we'd done that all before, so it was just them literally playing to the conductor and us sitting in the control room hearing this wonderful cacophony coming back, of us playing with them.
Songs like "Paper Sun," which is kind of a deep cut off [1999's] Euphoria, just works so well with an orchestra. It gives it that third dimension that you always want to hear. So, yeah, it was a beautiful experience, I've gotta say.
I think we tend to think of classic songs as preordained — that they'd inevitably come into existence and bake themselves into culture. Back when you guys actually wrote and recorded hits like "Pour Some Sugar On Me," was there any attitude that would be modern standards 40 years on? 
This is really funny, actually. I remember Mutt Lange, our producer, 37 years ago or something like that — someone came into the room and said, "The album's taking so long! Why do you spend so much time?" He said, "So that you'll be talking about it in 40 years." He actually said that!

Wow.
Certainly, Mutt Lange had the vision of it. We were just part of his vision!
Sounds like you guys were serious perfectionists in the studio — deeply focused on the product.
We were. And I think we overdid it a little bit, because we'd be there from 10 in the morning 'til 2 the next morning and not take weekends off. As we've gotten more experience, we found that if you have a cut-off point, you actually get more done.
It was gangbusters, the whole thing. It was trying to make something that no one had ever done before in that format. It really worked, but we do have to thank Mutt Lange for that.
In what regard do you think you guys overdid it? Were you scrapping arrangement after arrangement? Were you doing take after take after take?
With the time, actually. You have this image in your head, and it was creating it for audio.
[Lange] always used to say, "Look, we've got to create Star Wars for the ears." And a song like "Rocket" literally was that. Even when we play it now, it's got such immense proportions, and we have this screen and all that stuff. You have this mental image, and you have this stacked-up vocal thing, which takes ages to do. Just singing them over and over, like Queen did.
We did that with the guitars as well. We made orchestrated guitar things, and not gratuitous. There's a big difference between just overdoing it and then doing it for a reason where it actually works and enhances the song; it always comes back down to the song.
Like I said, Mutt knew what he was doing, but back then, we were following his lead. It would be scrapping guitars and adding new parts and copying strings on a guitar with an EBow.
That reminds me of the Boston template, as per their debut album — a brainiac trying to create perfect, idealized rock songs — but it's an actual band with a producer.
About a year ago, I heard this BTS song and thought, "This actually sounds too good. It sounds almost like AI." I don't know whether it was or not.
I know these days a lot of writers will come in. There was this Beyoncé song where they said, "There's 23 writers!" and everything. And I get that. I really understand how that could be. You want to create the best that you can; you have a top-line guy that comes in, you have a drum programmer guy, you have someone writing the lyrics and all of that stuff.
We were kind of doing that back then with Mutt, but it was internal. It's like: OK, we need a melody. We've got this lyric; that works here. That was the approach, and I think it's a similar thing now.
With AI, I think that we are going to hear that. Like I said, I heard this BTS song and thought, This is so amazing. But could a person do that? I had my doubts. Maybe not. Perhaps it was a collective.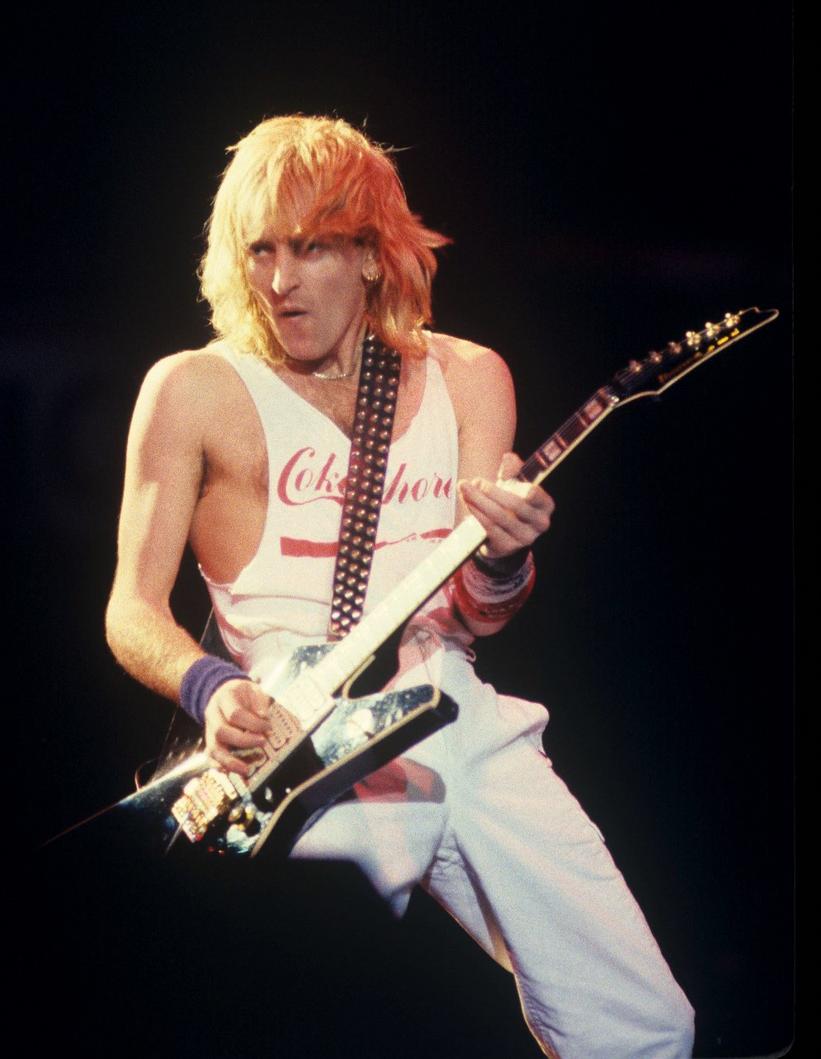 Phil Collen performing with Def Leppard in 1983. Photo: Fryderyk Gabowicz/Picture Alliance via Getty Images
With Drastic Symphonies on the way, how would you characterize the artistic and professional juncture that Def Leppard is at?
It's great. We're ticking every box. And a lot of these boxes we didn't quite tick in the '80s, when it was massive and we were selling sometimes a million records in a week, which is crazy, just the thought of it.

But there were still a few things that we didn't do. When we finally got into the Rock and Roll Hall of Fame, that kind of propelled us forward a little bit. Doing an album like this, but actually having a say in it and going, "We'll do it if we can do it this way."
We're actually doing the stadium tour now. We did one last year, which was great, with Mötley Crüe. We're still on tour with them and having such a blast. Grown-up kids at school together, just having that extreme thing.
Peter Frampton On Whether He'll Perform Live Again, Hanging With George Harrison & David Bowie And New Album Frampton Forgets the Words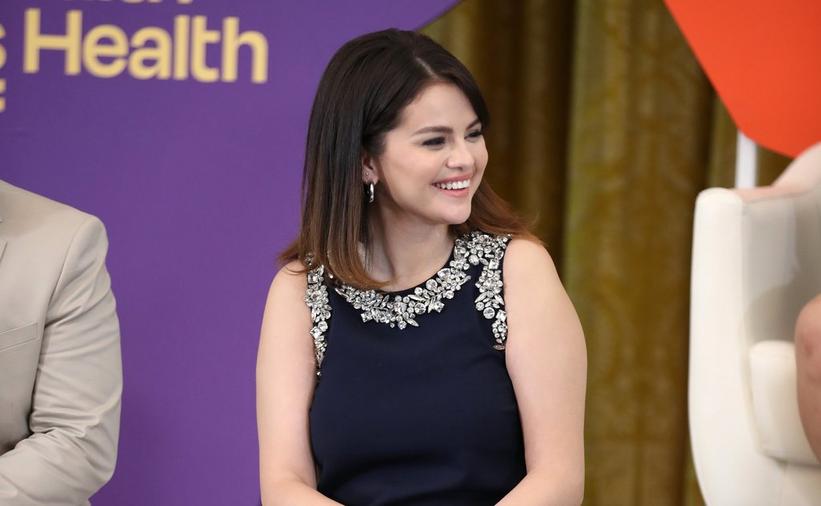 Selena Gomez participates in MTV Entertainment's first ever Mental Health Youth Forum at The White House in 2022.
Photo: Tasos Katopodis/Getty Images for MTV Entertainment 
list
10 Artists Who Are Outspoken About Mental Health: Billie Eilish, Selena Gomez, Shawn Mendes & More
From Ed Sheeran to Janet Jackson, take a look at some of the major music stars who have shared their struggles with mental health — and helped fans feel supported and seen in the process.
GRAMMYs
/
May 9, 2023 - 06:28 pm
Sharing mental health issues with close family or specialized medical professionals can be challenging enough. Add in the pressures of fame and being in the public eye, and any struggles are exponentially more difficult to cope with.
In recent years, though, mental health has become a much more widely discussed topic in celebrity culture. Several artists have used their music and their platform to open up about their own struggles with depression, anxiety and the like, from Bruce Springsteen to Selena Gomez.
In honor of Mental Health Awareness Month this May, GRAMMY.com highlights the inspirational impact of music superstars who speak out about what they're going through, and how they manage their challenges. These 10 performers are making change through their courage and candor.
Ed Sheeran
Ed Sheeran takes fans behind the curtain of his personal life and struggles with mental health in Ed Sheeran: The Sum of It All. The four-episode docuseries, which is now streaming on Disney+, details the pain of losing his best friend Jamal Edwards and his wife Cherry Seaborn receiving a cancer diagnosis while she was pregnant with their daughter Jupiter.
"What I think is really great about the documentary is the themes that it explores, everyone goes through," Sheeran said at the New York City premiere on May 2, according to the Hollywood Reporter. "Everyone goes through grief. Everyone goes through ups and downs of their mental health."
Sheeran dives deeper into his struggles — and is more vulnerable than ever before — on his latest album Subtract, which arrived on May 5. "Running from the light/ Engulfed in darkness/ Sharing my eyes/ Wondering why I'm stuck on the borderline," he sings on album cut "Borderline," which touches on battling suicide thoughts.
Lewis Capaldi
Like Sheeran, Scottish singer Lewis Capaldi also gave fans an incredibly upfront look at his mental health challenges in a documentary, How I'm Feeling Now. The new Netflix release details his experience with anxiety and Tourette's syndrome, taking viewers to physical therapy with Capaldi and discussing how his medication both helps and hurts the quality of his life.
Capaldi's second album, Broken By Desire To Be Heavenly Sent (due May 19) will further explore his anxieties and vulnerability. While he has admitted it wasn't easy to be so raw in his music and on screen, Capaldi wants to make a difference in other people's lives. "If people notice things that are concurrent with what's going on in their life, then it's all been worth it," he told Variety.
Billie Eilish
While Billie Eilish's music has been raw and real from the start, her music has become increasingly more vulnerable throughout the years. Whether in her music or in interviews, the star has opened up about dealing with body dysmorphia, depression and thoughts of self-harm — hoping to inspire fans to speak up when they are hurting, and to know that it gets better.
"It doesn't make you weak to ask for help," she asserts in a 2019 video for Ad Council's Seize The Awkward campaign, which features stars discussing mental health.
"Kids use my songs as a hug," she told Rolling Stone earlier that year. "Songs about being depressed or suicidal or completely just against-yourself — some adults think that's bad, but I feel that seeing that someone else feels just as horrible as you do is a comfort. It's a good feeling."
Selena Gomez
As one of the most-followed stars on social media, Selena Gomez has often used her formidable presence to discuss her mental health and connect with others. In 2022, the singer launched a startup called Wondermind, which is focused on "mental fitness" and helping users maintain strong mental health.
Just a few months later, Gomez further chronicled her own mental health journey in an Apple TV+ documentary, Selena Gomez: My Mind and Me, which shows extremes she's suffered with her depression and bipolar disorder. She has said she was initially hesitant to share the film, but ultimately reflected on how many others could be helped if she did.
"Because I have the platform I have, it's kind of like I'm sacrificing myself a little bit for a greater purpose," she explained in a 2022 cover story with Rolling Stone. "I don't want that to sound dramatic, but I almost wasn't going to put this out. God's honest truth, a few weeks ago, I wasn't sure I could do it."
Shawn Mendes
In 2019, Shawn Mendes first publicly addressed his struggles with anxiety in the dynamic — and GRAMMY-nominated — hit "In My Blood." Three years later, the singer postponed his 2022 tour in order to focus on his mental health, opening up an important conversation to his legion of fans.
"The process was very difficult," he said in a February interview with Wall Street Journal. "A lot of doing therapy, a lot of trying to understand how I was feeling and what was making me feel that way. And then doing the work to help myself and heal. And also leaning on people in my life to help a little bit. 
"It's been a lot of work, but I think the last year and a half has been the most eye-opening and growing and beautiful and just healing process of my life," he continued. "And it just really made me see how culture is really starting to get to a place where mental health is really becoming a priority."
Bruce Springsteen
Even an artist as successful and celebrated as Bruce Springsteen has faced depression. In his 2016 autobiography Born to Run, the 20-time GRAMMY winner cites a difficult relationship with his father and a history of mental illness in the family, sharing that he has sought treatment throughout his life.
"I was crushed between 60 and 62, good for a year, and out again from 63 to 64," he wrote in the book. In that time, he released his 2012 album, Wrecking Ball, which featured a raw track called "This Depression." "Baby, I've been down, but never this down I've been lost, but never this lost," he sings on the opening verse.
As his wife, Patti Scialfa, told Vanity Fair in 2016, "He approached the book the way he would approach writing a song…A lot of his work comes from him trying to overcome that part of himself."
Janet Jackson
The physical and emotional abuse suffered by the famous Jackson family is well-documented in books, documentaries and TV dramatizations. But it's only been in recent years that Janet Jackson has talked about her own depression, which she has referred to as "intense." Her son Aissa has helped her heal from mental health challenges that have followed her all of her life.
"In my 40s, like millions of women in the world, I still heard voices inside my head berating me, voices questioning my value," she wrote in a 2020 ESSENCE cover story. "Happiness was elusive. A reunion with old friends might make me happy. A call from a colleague might make me happy. But because sometimes I saw my failed relationships as my fault, I easily fell into despair."
Elle King
After seeing global success with her debut single, "Ex's & Oh's," Elle King experienced the woes of sudden fame as well as a crumbling marriage. Her second album, 2018's Shake the Spirit, documented her struggles with self-doubt, medicinal drinking and PTSD.
"There's two ways out," she told PEOPLE in 2018, describing her marriage as "destructive," physically abusive and leading her to addiction. "You can take the bad way out or you can get help. I got help because I knew that I have felt good in my life and I knew I could get there again."
Brendon Urie
Certain public situations can trigger crippling anxiety attacks for Brendon Urie, who has been open about mental health concerns throughout his career. He can perform in front of thousands of fans, but he's revealed that being in the grocery store or stuck in an elevator for too long with other people are among some of his most uncomfortable scenarios in his life.
"You would never tell on the surface, but inside it's so painful I can't even describe," the former Panic! At The Disco frontman — who disbanded the group earlier this year to focus on his family — said in a 2016 interview with Kerrang.
Big Sean
Rapper Big Sean and his mother released a series of educational videos during Mental Health Awareness Month in 2021 — two years after the Detroit-born star started talking about his own long-held depression and anxiety publicly.
"I was just keeping it real because I was tired of not keeping it real," he said in an interview with ESSENCE in 2021. "I was tired of pretending I was a machine and everything was cool and being politically correct or whatever. I just was like, I'm a just say how I feel."
Like many of his peers, he hopes that his honesty will help others. "Whatever they can apply to their life and better themselves and maybe it just even starts a whole journey in a different direction as far as upgrading and taking care of themselves and bossing up themselves," he added. "Whatever they're trying to do, I hope it helps them get to that place."
How Durand Jones' Debut Album 'Wait Til I Get Over' Helped Him Explore His Roots & Find Self-Acceptance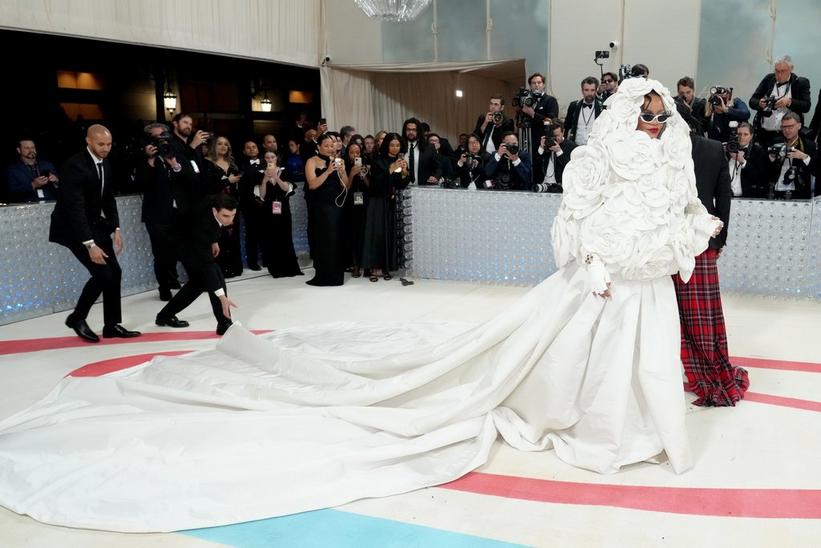 Rihanna attends the 2023 Met Gala Celebrating "Karl Lagerfeld: A Line Of Beauty" at the Metropolitan Museum of Art on May 01, 2023 in New York City
Photo: Jeff Kravitz/FilmMagic
news
Met Gala 2023: All The Artists & Celebrities Who Served Fierce Looks & Hot Fashion On The Red Carpet, From Rihanna To Dua Lipa To Billie Eilish To Bad Bunny To Cardi B To Doja Cat & More
Fashion and music have always been inextricably linked, and the strong longs were on fully on display at the 2023 Met Gala — one of the most anticipated style events of the year. See the red carpet outfits from Rihanna, Lil Nas X, Anitta & more.
GRAMMYs
/
May 1, 2023 - 11:46 pm
It's that time again! The 2023 Met Gala — one of the fashion bonanzas of the year — is in full force. And given that fashion has always been the yin to music's yang, GRAMMY winners and nominees were among the stars studding this glamorous, fashion-forward event.
Presented by gala co-chair Anna Wintour, the editor of Vogue and global editorial director of Condé Nast, the Met Gala this year is co-chaired by Penélope Cruz, Michaela Coel, Roger Federer and three-time GRAMMY winner Dua Lipa.
GRAMMY winners and nominees as well as today's leading artists in music are already setting the Met Gala red carpet on fire, with everyone from Dua Lipa, Phoebe Bridgers, Rita Ora, David Byrne, rising rap sensation Ice Spice, and more showing off their fierce fashion looks. Plus, Rihanna and her partner ASAP Rocky made a last-minute surprise arrival on the 2023 Met Gala red carpet, setting the fashion and music worlds ablaze.
This year's Met Gala celebrates the indelible legacy of the late fashion designer Karl Lagerfeld; the dress code is "In honor of Karl…")
Below, check out some of the most eye-catching red carpet fashion looks from music's biggest stars at the 2023 Met Gala.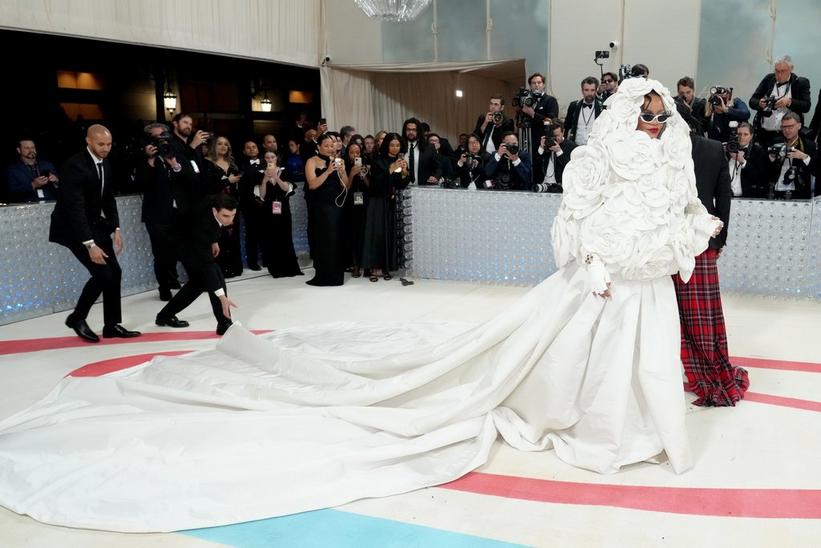 Rihanna attends the 2023 Met Gala Celebrating "Karl Lagerfeld: A Line Of Beauty" at the Metropolitan Museum of Art on May 01, 2023 in New York City | Photo: Jeff Kravitz/FilmMagic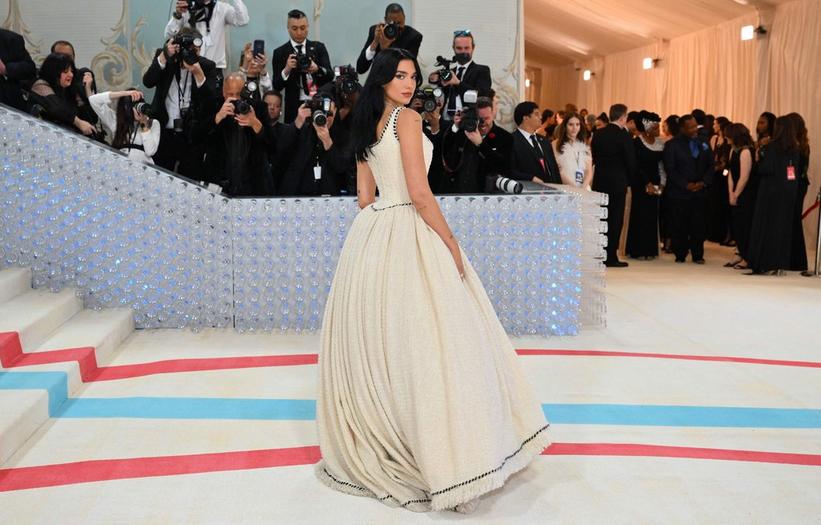 Dua Lipa arrives for the 2023 Met Gala at the Metropolitan Museum of Art on May 1, 2023, in New York | Photo: ANGELA WEISS / AFP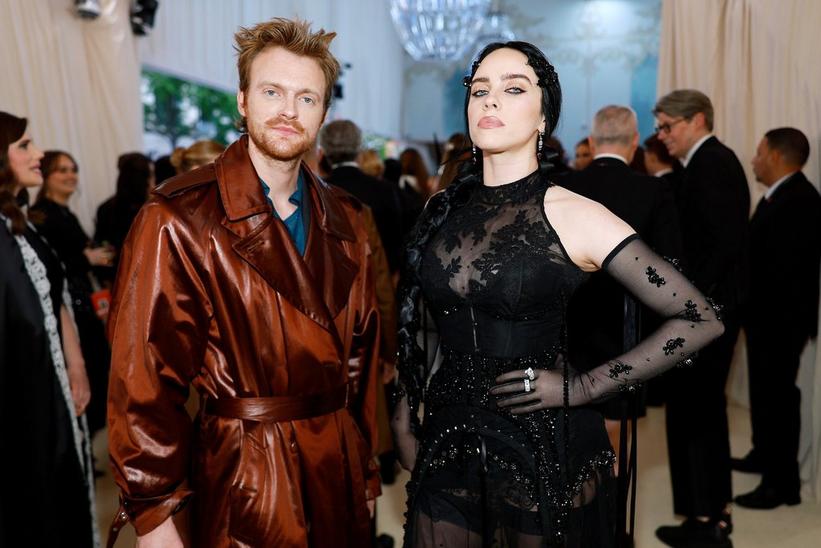 (L-R) Finneas O'Connell and Billie Eilish attend The 2023 Met Gala Celebrating "Karl Lagerfeld: A Line Of Beauty" at The Metropolitan Museum of Art on May 01, 2023 in New York City | Photo: Matt Winkelmeyer/MG23/Getty Images for The Met Museum/Vogue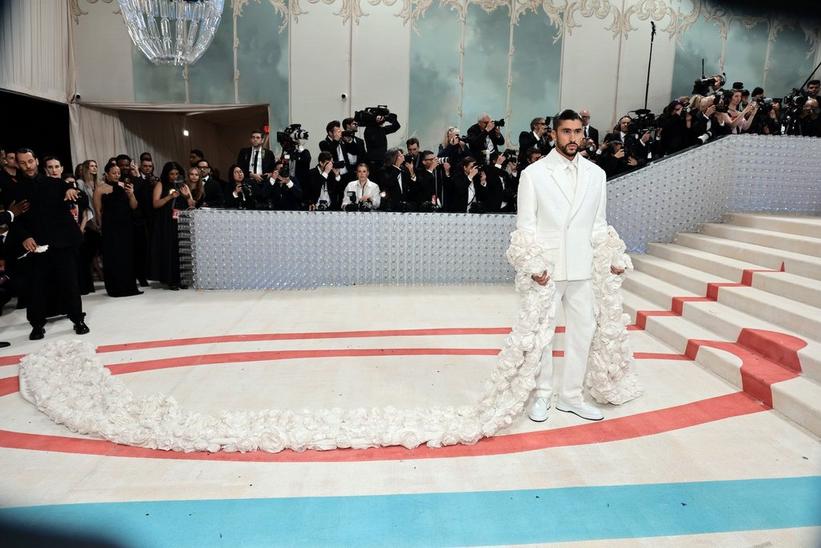 Bad Bunny attends The 2023 Met Gala Celebrating "Karl Lagerfeld: A Line Of Beauty" at The Metropolitan Museum of Art on May 01, 2023 in New York City | Photo by Jamie McCarthy/Getty Images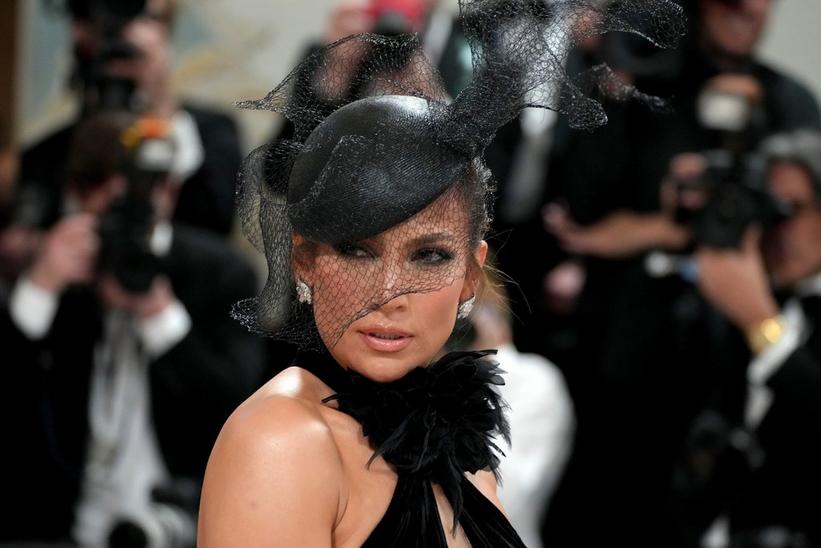 Jennifer Lopez attends the 2023 Met Gala Celebrating "Karl Lagerfeld: A Line Of Beauty" at the Metropolitan Museum of Art on May 01, 2023 in New York City | Photo: Jeff Kravitz/FilmMagic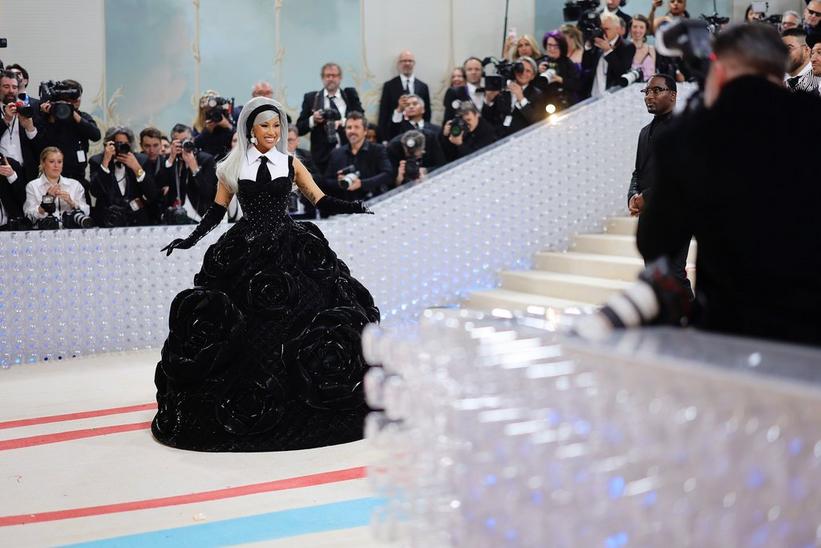 Cardi B attends the 2023 Met Gala Celebrating "Karl Lagerfeld: A Line Of Beauty" at the Metropolitan Museum of Art on May 01, 2023 in New York City | Photo: Matt Winkelmeyer/MG23/Getty Images for The Met Museum/Vogue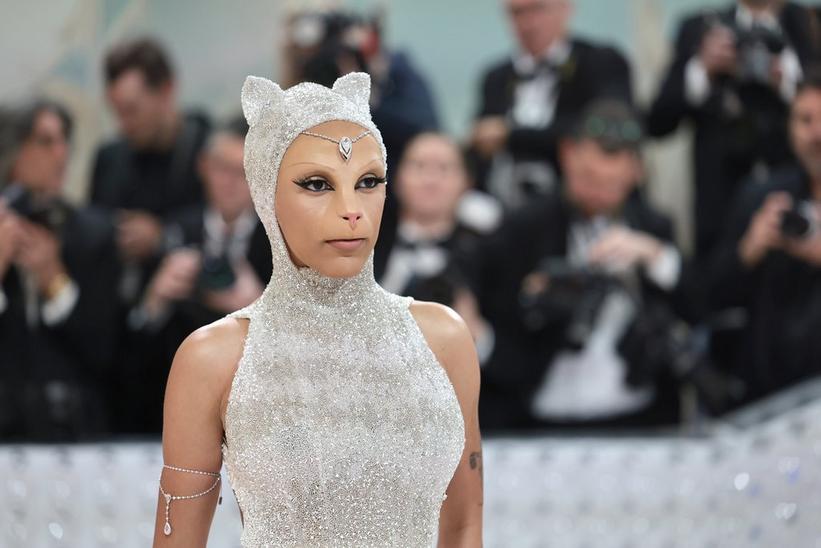 Doja Cat attends the 2023 Met Gala at the Metropolitan Museum of Art on May 01, 2023 in New York City | Photo: Jamie McCarthy/Getty Images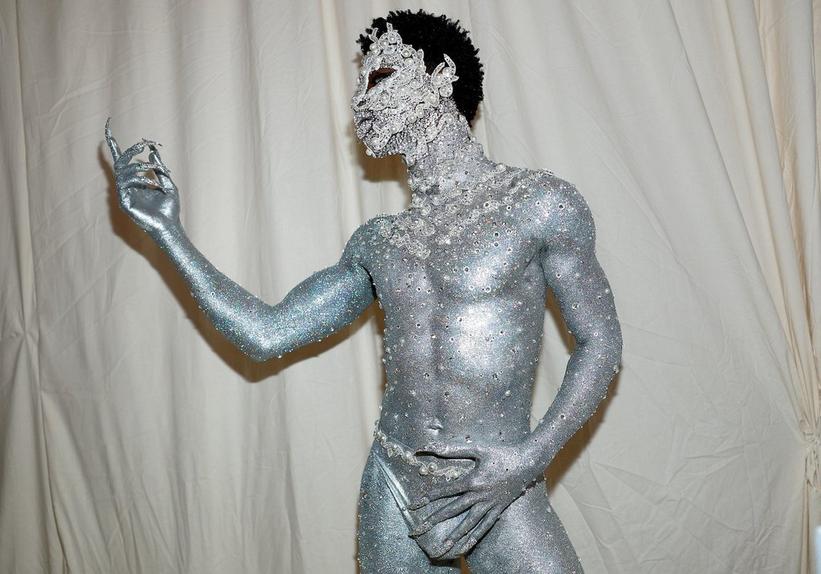 Lil Nas X attends The 2023 Met Gala Celebrating "Karl Lagerfeld: A Line Of Beauty" at The Metropolitan Museum of Art on May 01, 2023 in New York City | Photo: Matt Winkelmeyer/MG23/Getty Images for The Met Museum/Vogue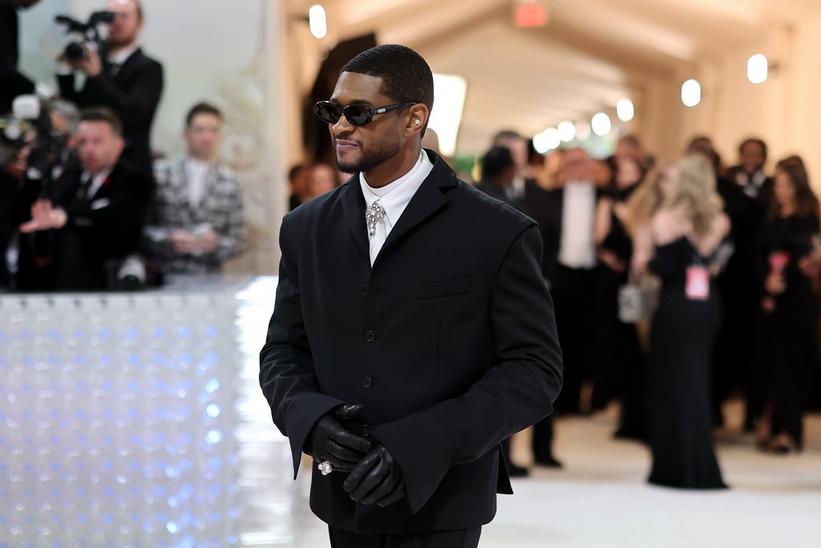 Usher attends the 2023 Met Gala Celebrating "Karl Lagerfeld: A Line Of Beauty" at the Metropolitan Museum of Art on May 01, 2023 in New York City | Photo: Mike Coppola/Getty Images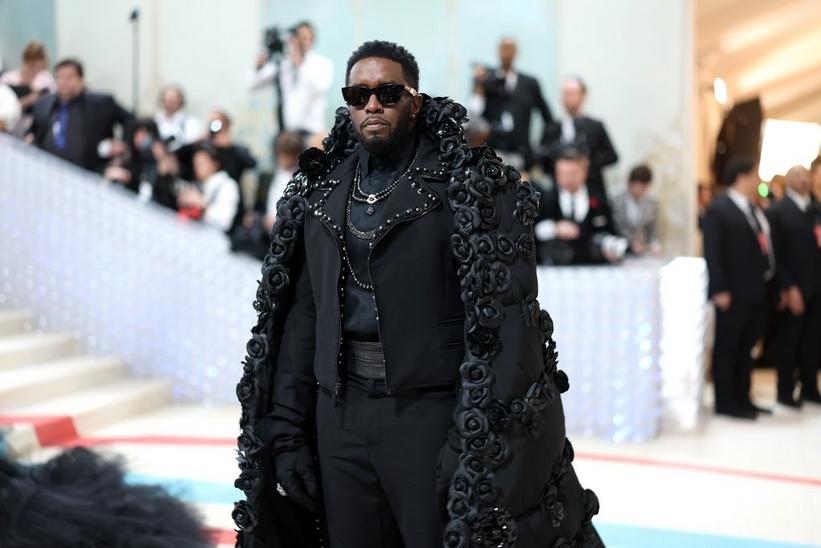 Sean "Diddy" Combs attends The 2023 Met Gala Celebrating "Karl Lagerfeld: A Line Of Beauty" at The Metropolitan Museum of Art on May 01, 2023 in New York City | Photo: Mike Coppola/Getty Images
Phoebe Bridgers attends the 2023 Met Gala at Metropolitan Museum of Art on May 01, 2023 in New York City | Photo: Jeff Kravitz/FilmMagic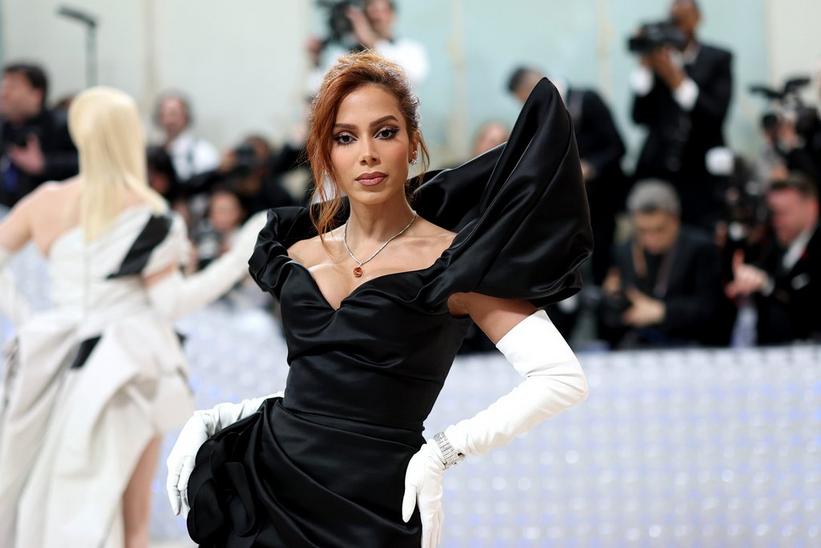 Anitta attends the 2023 Met Gala the Metropolitan Museum of Art on May 01, 2023 in New York City | Photo: Mike Coppola/Getty Images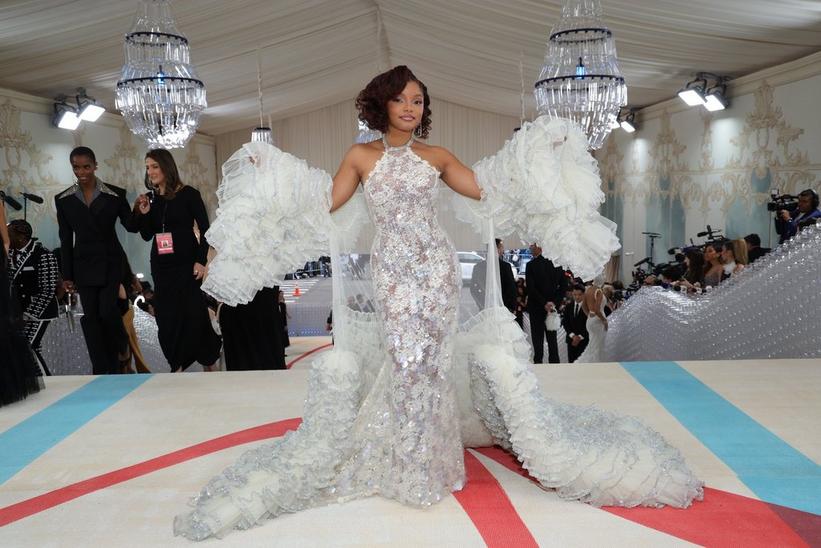 Halle Bailey attends the 2023 Met Gala Celebrating "Karl Lagerfeld: A Line Of Beauty" at the Metropolitan Museum of Art on May 01, 2023 in New York City | Photo: Kevin Mazur/MG23/Getty Images for The Met Museum/Vogue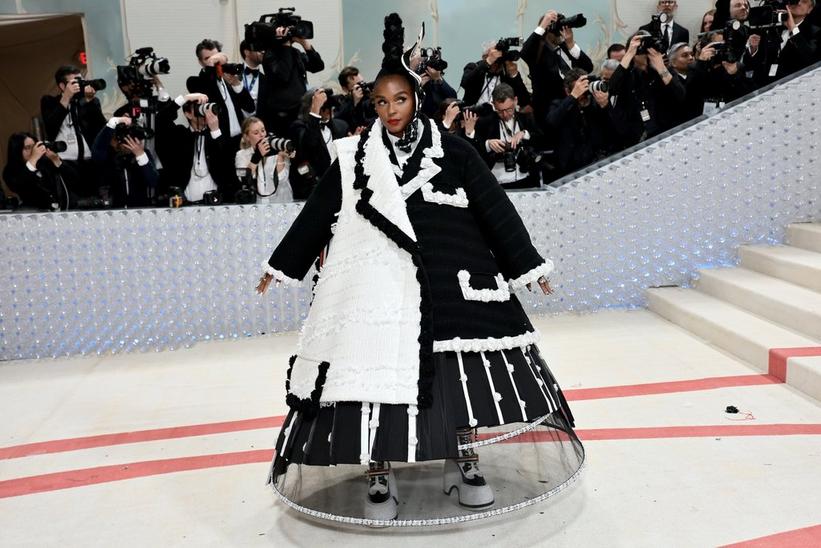 Janelle Monáe attends The 2023 Met Gala Celebrating "Karl Lagerfeld: A Line Of Beauty" at The Metropolitan Museum of Art on May 01, 2023 in New York City | Photo: Jamie McCarthy/Getty Images