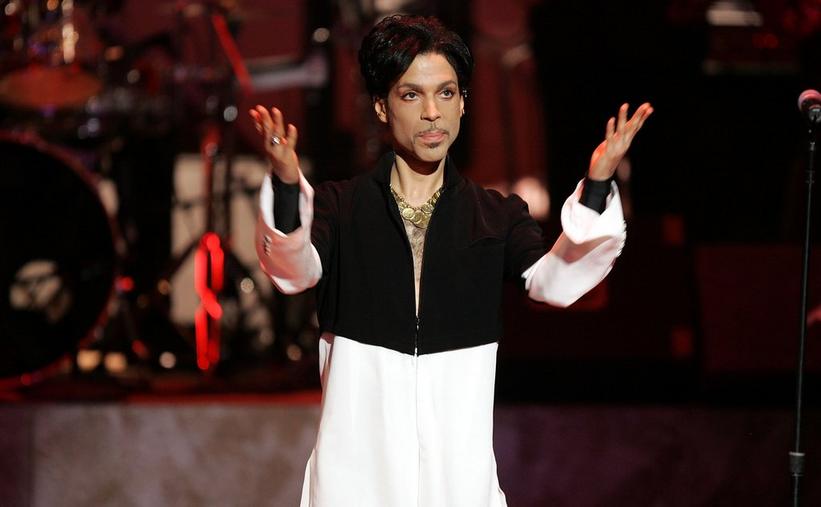 Photo: Kevin Winter/Getty Images
news
Jay-Z To Host Prince LP 'Originals' Tidal Listening Party
The rapper reportedly curated 'Originals' along with Troy Carter on behalf of the Prince Estate
GRAMMYs
/
May 30, 2019 - 04:37 am
Music streaming platform Tidal is throwing a listening party for the forthcoming posthumous release of the Prince LP Originals, in Los Angeles on June 6. The event will be hosted by GRAMMY-winning rapper and Tidal founder Jay-Z.
The rapper reportedly curated Originals along with Troy Carter on behalf of the Prince Estate. The album features 15 Prince-composed tracks (14 of which have never been released), including "The Glamorous Life," "Manic Monday" and "Nothing Comapres 2 U." The album will be streamed exclusively on Tidal for 14 days beginning June 7, according to Variety.
The streaming service will also host parties in other countries including Spain, Poland and Brazil.
"Prince led the way, for artistic freedom, for ownership," Jay-Z said in a statement. "He's one of the bravest people I can think of in the industry. He trusted us, not just me, but TIDAL, to continue his fight. Trying to help further that legacy through his music is both an honor we couldn't pass up as an organization dedicated to empowering artists. This gives his true fans that peak behind the curtain."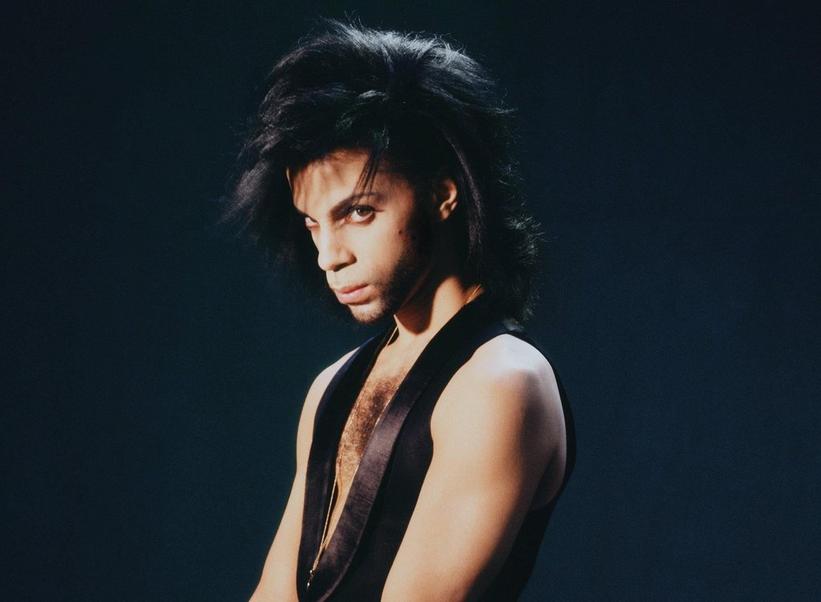 Prince
© Paisley Park Enterprises | Photographer: Randee St. Nicholas
feature
Behind 'Diamonds and Pearls' Super Deluxe Edition: A Fresh Look At Prince & The New Power Generation's Creative Process
With unreleased songs and a concert, a new series of box sets broadens the understanding of Prince's 'Diamonds and Pearls.' GRAMMY.com spoke with the New Power Generation's Tony Mosley about creating the 1991 release.
GRAMMYs
/
Oct 27, 2023 - 03:25 pm
When Prince released Diamonds and Pearls in October 1991, it represented both a sea change and return to form.
The 13th album since his 1978 debut, Diamonds and Pearls was Prince's first release with the New Power Generation — a band formed with several musicians who toured with him in the years since the Revolution. Where the Revolution, which disbanded in 1986, was synth-heavy, NPG were more guitar and percussion-centric. The new group was anchored by Rosie Gaines, a powerhouse vocalist and songwriter from the Bay Area, and rapper Tony M.
Aesthetically, the holographic album cover — which depicts Prince in close contact with two new faux girlfriends named Diamond and Pearl — reflected the sensuality and excess long associated with the Purple One. 
Fans devoured saucy singles such as the title track, "Gett Off," "Insatiable" and the Billboard Hot 100 No. 1, hit "Cream." The title track was nominated for Best Pop Performance By A Duo Or Group With Vocal at the 35th GRAMMY Awards; "Gett Off" was nominated for Best R&B Performance By A Duo Or Group With Vocal the previous year.
Thirty-two years later, on Oct. 27, Paisley Park Enterprises, Sony Music Entertainment and Warner Records will release remastered standard, deluxe and "super deluxe" versions of the album in digital and various physical formats on Sony's Legacy Recordings. The latest of several posthumous album reissues, this new suite of Diamonds and Pearls releases include a variety of fresh amenities.
For example, the super deluxe edition includes 33 unreleased studio recordings, 14 live songs, 15 remastered singles (which include remixes and edits) and three hours of video, including a full live performance of the album at Glam Slam, Prince's former Minneapolis nightclub. The album wasn't accompanied by a tour in America, so it's a show that Stateside fans never got to see.
"Prince collectors are excited about every release, though mileage varies," says Scott Woods, author of Prince and Little Weird Black Boy Gods. "The gold for collectors is really in unreleased material…. Even if you don't like Diamonds and Pearls, you have to love the dozens of unreleased tracks that come with it.
"I don't know most of the unreleased tracks, so it's about to be Christmas in October for me," Woods adds. 
The unreleased songs provide a gift of insight into some of Prince's musical interests that he explored in the early '90s, including hard guitar-driven rock, house, hip-hop and New Jack Swing. Yet the original release of Diamonds and Pearls showcases Prince's experimental nature.
"He took some chances — especially on me, to bring me into the fold," admits Tony M, a.k.a. Tony Mosley, the New Power Generation's rapper who was also a dancer and appeared in Purple Rain. The pop community felt like Prince had ditched them and his fan base didn't want to hear rap, Mosley shared. "So how are we going to bridge this gap? There were plenty of times I felt like I was swinging at both sides." 
Mosley co-wrote and/or appeared on several songs on Diamonds and Pearls, including "Gett Off," and he contributed heavily to several of the previously unreleased songs on the super deluxe edition. Many of the previously unreleased songs contain riffs and iterations of ideas that appear on the original album track listing, so listeners can get a notion of how he refined the known songs along the way.
Since Prince was notoriously guarded about all of the unreleased material in his vaunted Paisley Park vault, he may not have wanted his fans to hear some of the works in progress that are included in the super deluxe edition. But they offer a much-welcomed window into his creative processes that will strengthen a fan's ardor for the artist.
"[Prince] was so protective and so reclusive on a lot of this stuff," Mosley says. 
"Some of [the tracks], we were like, 'Man, this is it, you need to drop this now!' But it would never see the light of day. I'm glad, in the same breath, that some of these things are coming out, because you see a different side to him… it gives the fans an opportunity to see how he progressed and began to put songs together."
While none of the tracks were finished, the foundation was there, Mosley explained. "Once he brought in the musicians to expand upon the original idea, you start to see it flourish and grow and bloom into something totally different."
"I remember being fascinated with the rapper on the album, Tony M," Public Enemy frontman Chuck D wrote in an essay that accompanies the super deluxe edition called "He Taught Everyone You Can Never Make Too Much Music." "I thought he was just dope, thought what they were doing was funkier and more on point than anything that was going on in the rap circles and R&B at that moment, and they were on it.
"Prince definitely used rap as an instrument. He kept the tempos up and strong, and the music was giving it air and space, and I don't think a lot of rap records were doing that," he continued.
The beyond-prolific Prince didn't exactly have patience for the long album cycles that were typical from major labels of the era. While he was touring the Diamonds and Pearls album, he was writing songs that would appear on 1992's Love Symbol.
"By the time [Diamonds and Pearls] came out, we had three more albums in the can and he was ready for the next project," Mosley recalls, "and I just remember listening to the argument over and over and over again. You know, Warner Brothers looks at it from a business perspective — they're, like, 'Dude, there's five more singles on this album, we need to work this.' And Prince was like, 'I'm done, I'm ready to drop the next one.'"
Remembered for its nakedly brazen jams (and the accompanying assless outfits) as well as its super sweet ballads, Diamonds and Pearls remains a highly listenable effort among Prince's vast discography.
"It holds its value," Mosley says of hearing the album today. "We were moving so fast at the time and we were just constantly recording and you didn't really have time to sit back and reflect on what you had just created because he had moved on. So you had to move at that pace. When I go back and I start to listen to a lot of that stuff, I say, man, we really did some different things, some creative things.
"It was frustrating at times. But, he had his vision, and one thing he always schooled me to do and taught me along the way, he said, 'Tony, I don't write for everybody else, I write for me and what I'm feeling," Mosley recalls. "So when you write, don't write to impress a certain demographic or community, write what comes from you.'" 
Elton John's 'Goodbye Yellow Brick Road' Turns 50: A Track-By-Track Breakdown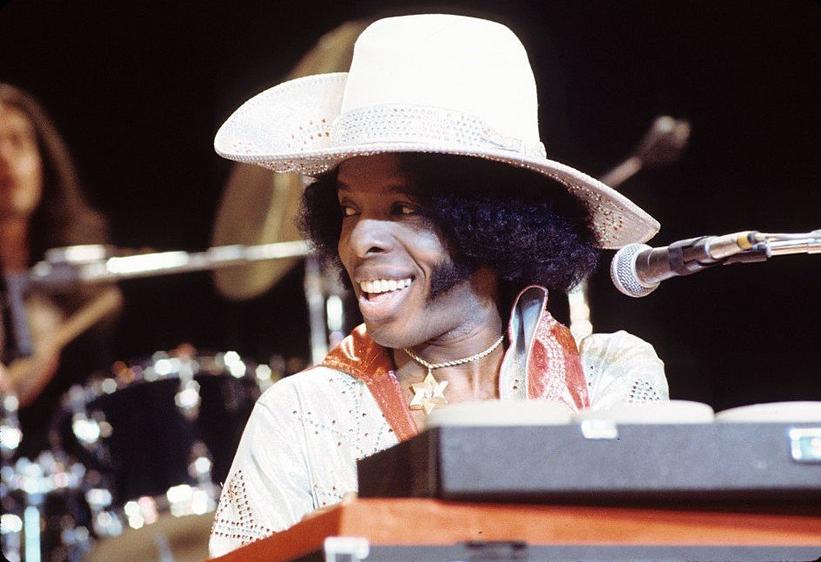 Sly Stone in 1973
Photo: ABC Photo Archives/Disney General Entertainment Content via Getty Images
list
9 Things We Learned From Sly Stone's New Memoir
The recently released 'Thank You (Falettinme Be Mice Elf Agin)' reflects on Sly Stone's career and personal history with a focus on the late '60s through the 1980s.
GRAMMYs
/
Oct 18, 2023 - 07:51 pm
Nearly 60 years into his career, Sly Stone remains thankful.
His recently released memoir, Thank You (Falettinme Be Mice Elf Agin), offers an earnest look into the life and music of the funk and soul giant.
"He's at the top of the pantheon for a certain part of rock 'n' roll and funk and soul, and should stay there," says Ben Greenman, who co-authored the memoir.
The book – which is the inaugural release on Questlove's publishing imprint, AUWA Books – pulls its title from Sly and the Family Stone's 1969 single of the same name.
"When I'm co-writing with somebody, they start to define the rhythm," says Greenman, who's also co-written memoirs from Questlove, Brian Wilson, and George Clinton. "Sometimes I'll pitch a certain structure. Other times in the course of talking, they start to develop their own sense and rhythm of things and then you have to reflect that."
Thank You comes over 40 years since Stone released his final album, Ain't But the One Way, and reflects on the musician's career, along with surprising, little-known moments. To Greenman, Stone's tales were reflective of his headspace in the late-1960s and throughout the '80s, when  the artist was often preoccupied with a chaotic rock 'n' roll lifestyle.
Towards the midpoint of the book, Stone hilariously shared that he once loaned a Cadillac to  Etta James, although the police later discovered that the vehicle was stolen. 
"The assumption that I had is 'Oh my God, you gave her this car and good faith and then it turned out it was stolen. How embarrassing, Greenman explains. "But the vibe I got was he probably knew, he just thought that the fake papers on it would hold. That story was so strange and weird and out of nowhere, but sort of representative of what it must have been [like] to be him at that time."
Despite certain points of misfortunes in Stone's journey, including decades-long drug abuse, the Sly and the Family Stone frontman carried on as an prestigious musical act. To honor Stone's legacy and Thank You, here are nine takeaways from the book. 
Stone Started Out In A Family Group
Stone, born Sylvester Stewart, began in music as part of 1950s family gospel group the Stewart Four. The second of five children, the Pentacostal family  got their start in church upon relocating from Denton, Texas to Vallejo, California. The siblings all learned an recited material by gospel pioneers Mahalia Jackson, the Soul Stirrers, Brother Joe May and the Swan Silvertones.
Stone's parents, K.C. and Alpha, were multi-instrumentalists who noticed their children's musical forte, and the Stewart Four signed a hyperlocal single deal with the Church of God in Christ, the Northern California Sunday School Dept. Released in 1956, Stone's first-ever record "On The Battlefield / Walking In Jesus Name" was limited to roughly 100 copies.
Stone Influenced Herbie Hancock And Miles Davis
Sly and the Family Stone debuted in 1967 with A Whole New Thing, and the collective reinvented funk and progressive soul with follow-ups Dance to the Music, Life, Stand!, and their 1971 landmark There's a Riot Goin' On. Their 1973 album Fresh came at an auspicious time for Sly devotees.
Jazz greats Miles Davis and Herbie Hancock took notice of Stone's musicianship. The artist was a direct influence for Hancock's seminal 1973 album Head Hunters, which includes a punchy jazz fusion cut named after Stone.
Stone recalls that in 1973, Columbia Records dropped multiple jazz acts, including  Charles Mingus, Bill Evans and Keith Jarrett, in favor of rock and funk artists. Miles Davis was fascinated by the introductory Fresh track "In Time"; according to Stone, Davis was rumored to have replayed the song for his band to "work out the rhythms of it."
The Black Panther Party Took Offense To The Family Stone 
Sly and the Family Stone almost ended before the group went mainstream. In the '60s, the Bay Area-based group were neighbors to the Oakland chapter of the Black Panther Party. 
The organization protested the band's for leaning into "what White America wanted," per Stone. The Panthers disdained the presence of white members Jerry Martini (saxophonist) and Greg Errico (drummer), pressuring Stone to get rid of the musicians. 
Early BPP leader Eldridge Cleaver also wanted Stone to make a six-figure donation to the cause, which Stone refused. Stone condemned the Panthers' defiance of laws  and considered his group to be politically neutral.
Bob Marley And The Wailers Were Removed From The Family Stone's 1973 Tour
In October 1973, Bob Marley and the Wailers began their first U.S. tour as a supporting act for Sly and the Family Stone. The 17-date tour ended after four shows for the reggae band, who had just released their seminal Catch A Fire. 
From Stone's perspective, the Wailers weren't a "good match" for American crowds at the time, and Bunny Wailer was no longer performing with the group. Stone dismissed allegations that his group felt they were upstaged.
"They played slow. They had accents," Stone wrote about the Wailers, adding, "There was no offense on our part but we shipped them off."
"How was Bob a threat to Sly Stone?" Joe Higgs, in the 2017 Marley biography So Much Things to Say. People said they can't hear us: our accent, they couldn't understand; our rhythm, too slow. We weren't happening. And our outfits were inappropriate. We were rebels."
Stone And Kathy Silva Had 20,000 Guests At Their Madison Square Garden Wedding
Stone's marriage to actress-model Kathy Silva was arguably the first concert-turned-wedding. The couple wed on June 5, 1974 at Madison Square Garden. Plans were made in a rush, and guests who received invitations were asked to RSVP by May 31.
An audience of almost 20,000 (some who paid as little as $8.50) attended the wedding ceremony, which doubled as Sly and the Family Stone's concert. The Temptations co-founder Eddie Kendricks performed first before Stone's mother and niece, Lisa, gave religious acknowledgements. 
Later, on the Starlight Roof at the Waldorf Astoria, champagne flowed and guests dug into a cake shaped like a vinyl record. A reception featured soul food and Japanese cuisine, honoring their Black and Hawaiian heritage.
The day after the special occasion, Stone discovered that wedding officiant Bishop B.R. Stewart wasn't registered in New York, but paperwork was hurried to the city clerk to make the marriage legally official.
Stone And Prince Almost Collaborated
Although Sly and the Family Stone disbanded in 1983, Stone had his eyes on up-and-coming artists. Stone was told that a young Prince was a "new version" of himself and peers Little Richard and Jimi Hendrix. Stone's then-girlfriend (and now-manager) Arlene Hirschkowitz encouraged  the artists to collaborate following a late-'80s meeting at L.A.'s Roxbury Club. 
"I wasn't always on Prince, but that day I was," Stone wrote. "I told [Hirschkowitz] that I was excited about the idea and I meant it. But he never called."
Stone And George Clinton Were Close Friends 
In the mid-'70s Sly and the Family Stone was a supporting act on the collective's P-Funk Earth Tour. After the Family Stone disbanded in the '80s, Sly Stone reconnected with fellow funkateer George Clinton. 
Clinton owned a farm in Michigan, where he and Stone dabbled in recreational drugs in their downtime. The two closely worked together, with Stone co-writing "Catch a Keeper" for Clinton's all-female group the Brides of Funkenstein, composed of four women who were previously Stone's background vocalists. The song was later released by the P-Funk All-Stars, and the Funkenstein was shelved, but Stone also had a writing credit on 1981 Funkadelic album The Electric Spanking of War Babies ("Funk Gets Stronger").
As Stone's collaboration with P-Funk continued, he noticed that bassist and vocalist Bootsy Collins replicated his style. "Sometimes when I was out walking people would call to me, 'Bootsy! Bootsy!' I didn't mind it so much," Stone wrote.
Michael Jackson Offered To Return Sly Stone's Catalog
Stone was friendly with the Jackson family, mainly vocalist and former Jackson 5 member, Jermaine, but it was Michael Jackson who upheld Stone's music. In 1983, Jackson acquired the international rights to Sly and the Family Stone's catalog. The acquisition was Jackson's first under his publishing company, MIJAC Music, as Stone didn't assume that the group's old songs were of monetary value.
Shortly before his death, Jackson offered to return Stone's catalog under an agreement that he would go to substance abuse rehab. Stone disagreed with Jackson's terms, even being a no-show to a meeting that the King of Pop scheduled. Stone later tried to make amends by sending  Jackson a letter, though Jackson never received it. Someone sold the letter as memorabilia. 
In 2019, Stone closed a deal with MIJAC, allowing Stone to keep minority interest in the catalog and resume collecting on his music.
Sly Stone Was Honored With A Recording Academy Lifetime Achievement Award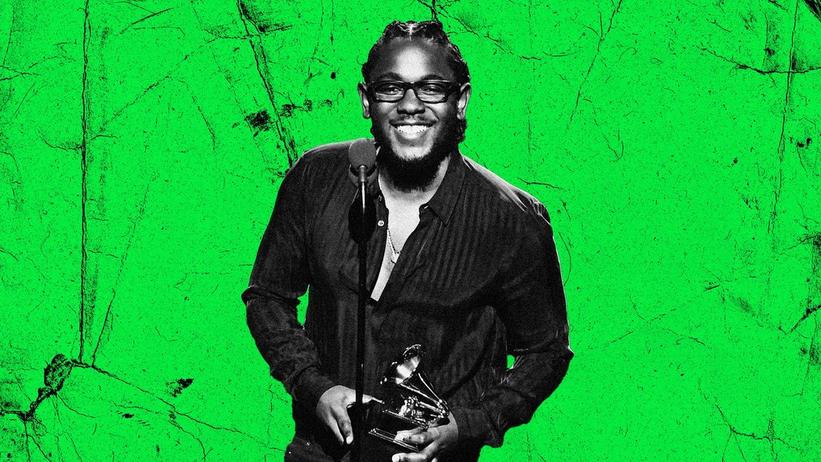 Kendrick Lamar
Photo: Jeff Kravitz/FilmMagic
video
GRAMMY Rewind: Kendrick Lamar Honors Hip-Hop's Greats While Accepting Best Rap Album GRAMMY For 'To Pimp a Butterfly' In 2016
Upon winning the GRAMMY for Best Rap Album for 'To Pimp a Butterfly,' Kendrick Lamar thanked those that helped him get to the stage, and the artists that blazed the trail for him.
GRAMMYs
/
Oct 13, 2023 - 06:01 pm
Updated Friday Oct. 13, 2023 to include info about Kendrick Lamar's most recent GRAMMY wins, as of the 2023 GRAMMYs.
A GRAMMY veteran these days, Kendrick Lamar has won 17 GRAMMYs and has received 47 GRAMMY nominations overall. A sizable chunk of his trophies came from the 58th annual GRAMMY Awards in 2016, when he walked away with five — including his first-ever win in the Best Rap Album category.
This installment of GRAMMY Rewind turns back the clock to 2016, revisiting Lamar's acceptance speech upon winning Best Rap Album for To Pimp A Butterfly. Though Lamar was alone on stage, he made it clear that he wouldn't be at the top of his game without the help of a broad support system. 
"First off, all glory to God, that's for sure," he said, kicking off a speech that went on to thank his parents, who he described as his "those who gave me the responsibility of knowing, of accepting the good with the bad."
He also extended his love and gratitude to his fiancée, Whitney Alford, and shouted out his Top Dawg Entertainment labelmates. Lamar specifically praised Top Dawg's CEO, Anthony Tiffith, for finding and developing raw talent that might not otherwise get the chance to pursue their musical dreams.
"We'd never forget that: Taking these kids out of the projects, out of Compton, and putting them right here on this stage, to be the best that they can be," Lamar — a Compton native himself — continued, leading into an impassioned conclusion spotlighting some of the cornerstone rap albums that came before To Pimp a Butterfly.
"Hip-hop. Ice Cube. This is for hip-hop," he said. "This is for Snoop Dogg, Doggystyle. This is for Illmatic, this is for Nas. We will live forever. Believe that."
To Pimp a Butterfly singles "Alright" and "These Walls" earned Lamar three more GRAMMYs that night, the former winning Best Rap Performance and Best Rap Song and the latter taking Best Rap/Sung Collaboration (the song features Bilal, Anna Wise and Thundercat). He also won Best Music Video for the remix of Taylor Swift's "Bad Blood." 
Lamar has since won Best Rap Album two more times, taking home the golden gramophone in 2018 for his blockbuster LP DAMN., and in 2023 for his bold fifth album, Mr. Morale & the Big Steppers.
Watch Lamar's full acceptance speech above, and check back at GRAMMY.com every Friday for more GRAMMY Rewind episodes. 
10 Essential Facts To Know About GRAMMY-Winning Rapper J. Cole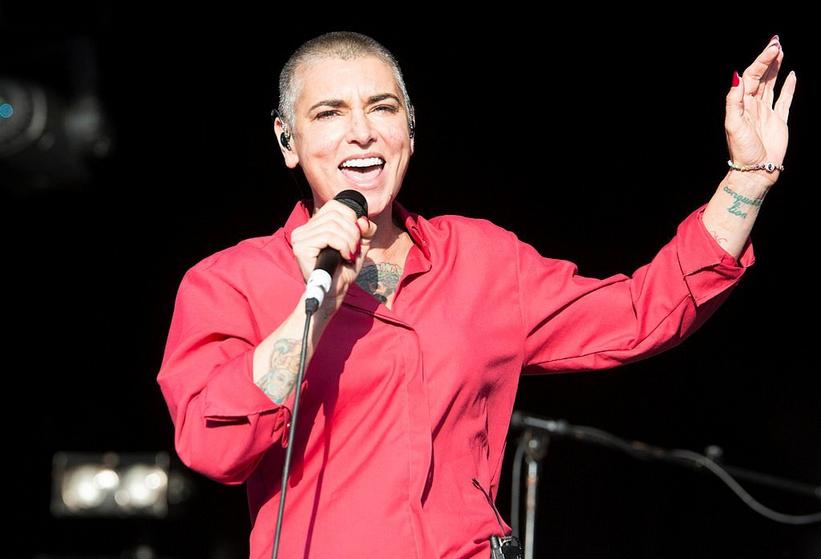 Sinéad O'Connor performs in 2014
Photo: Rob Ball/Redferns via Getty Images
list
Remembering Sinéad O'Connor: 5 Essential Tracks By The Iconoclastic Singer/Songwriter
Sinéad O'Connor passed away on July 26 at age 56. The Irish musician had a voice like no other, which she used to speak against injustice.
GRAMMYs
/
Jul 27, 2023 - 02:12 pm
Few had a voice that compared to the eight-time GRAMMY nominee Sinead O'Connor. An artist and an activist, O'Connor wrote with conviction and pathos, packing a punch with both poetry and politics. Her voice was her main instrument and lifelong weapon — one she wielded well in a whisper or a wail. 
Born Sinéad Marie Bernadette O'Connor in Glenageary, County Dublin, Ireland on Dec. 8 1966, the singer passed away on July 26, 2023. She was only 56. 
"The Recording Academy mourns with the music community today as we learn of the passing of Sinéad O'Connor," said Recording Academy CEO Harvey Mason jr. "Revered by audiences around the globe, her music has left an indelible mark on our culture that will continue to inspire. Our thoughts are with her loved ones at this difficult time." 
Tributes on social media arrived throughout the day. Everyone from heads of state to fellow GRAMMY winners and nominees paid their respects. Bryan Adams wrote: "RIP Sinead O'Connor. I loved working with you making photos, doing gigs in Ireland together, and chats, all my love to your family." Tori Amos called O'Connor "a force of nature and a brilliant songwriter and performer whose talent we will not see the like of again. Such passion, such intense presence & a beautiful soul, who battled her own personal demons courageously." Billy Bragg added that she was "braver than brave," and  Yusuf/Cat Stevens called her a "tender soul." 
O'Connor's 1987 debut record, The Lion & The Cobra, received critical acclaim and achieved gold certification in the U.S., the U.K. and the Netherlands. Over the course of a three and a half-decade career, the songwriter released 10 studio albums (her last, I'm not Bossy, I'm the Boss, came in 2014) that demonstrated her broad influences and desire to constantly explore new genres, from jazz to pop. One of these forgotten side roads traveled from the mid-2000s was her first reggae album (Throw Down Your Arms), produced by Sly & Robbie.  
The oft-misunderstood artist was a non-conformist and was ok with that. Fame was not always her friend and caused much anxiety; later, she lived behind a veil after converting to Islam in 2018. O'Connor had a troubled upbringing marked by trauma and tragedy, much of which she detailed for the first time in her candid 2021 memoir Rememberings. Just last year, the songwriter lost her son to suicide. The grief of this no doubt constantly consumed her. 
To some, O'Connor is remembered as much for her action as her albums — specifically tearing up a photo of Pope John Paul II (that once hung on her mother's wall) following her October 1992 "Saturday Night Live" performance to raise awareness about sexual abuse within the Irish Catholic church. This act got her black balled for life by NBC, but she never regretted this fit of rebellion nor any other public stance she took on causes and issues she championed. 
Her songs were a gift that will keep on giving for generations to come. To get a sample of the beauty and the passion of this artist gone far too soon, here are five essential Sinéad O'Connor tracks. 
"Mandinka" (1987)  
The second single off O'Connor's debut The Lion And The Cobra, "Mandinka" (named for a West African ethnic group) resonated most. In Rememberings, O'Connor wrote that watching "Roots'" — a TV miniseries aired in the late 1970s based on Alex Haley's book of the same name —  inspired this song. 
"Mandinka" became a college radio hit and was nominated for a GRAMMY Award for Best Rock Vocal Performance, Female. The then 20-year-old performed "Mandinka" at the 31st GRAMMY Awards, sporting Public Enemy's symbol on her shaven head in solidarity with the hip-hop artists who boycotted the ceremony that year in protest of the inaugural Best Rap Performance award not being included in the telecast.  
"Drink Before the War" (1987)
One of O'Connor's earliest demos (she wrote it as a teenager), the song showcases the incredible range — and rage — that the singer was capable of.
"Drink Before the War" was written about the headmaster at O'Connor's Catholic reform school who tried his best to whip the creativity out of her. As this song shows, it just furhter fueled her muse and her ire.   
"Nothing Compares 2 You" (1990)
O'Connor took this song Prince-penned and made this pop lush, string-laced ballad her own. Her voice builds gradually like a steam engine before reaching a climax in the chorus, when the singer shows the full range of her instrument. 
"Nothing Compares 2 You" became an MTV staple, which helped the song climb to the top spot on the U.S. Billboard charts and hit No. 1 in the UK. This single received three GRAMMY nominations as well as her first — and only — golden gramophone for Best Alternative Music Performance. Famously, O'Connor did not attend the ceremony to accept the award, and instead penned an open letter detailing her reasoning.
"Black Boys on Mopeds" (1990)
From its opening lines, O'Connor wastes no time telling listeners what the song is about. 
Referencing the Chinese government's handling of the student protests that occurred in Tiananmen Square the previous year, the singer lashes out at Margaret Thatcher's Conservative government for its brutality, singing in reference to police racism on the homefront: "it's strange she should be offended when the same orders are given by her." 
Backed by the simple strums of an acoustic guitar, O'Connor's biting chorus further reveals this inherent hypocrisy: "England's not the mythical land of Madame George & roses, it's the home of police who kill Black boys on mopeds." 
"No Man's Woman" (2000)