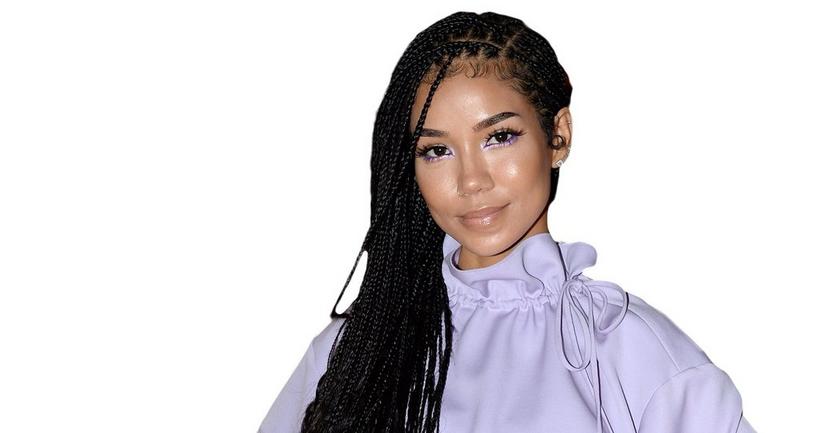 news
How Jhené Aiko's 'CHILOMBO' Shows Her Most Authentic Self & Is Helping Heal The World | Up Close & Personal
The GRAMMY-nominated artist shares her personal evolution and reveals how incorporating crystal alchemy sound bowls is helping her heal audiences, even on her sensual tracks
GRAMMYs
/
Aug 26, 2020 - 03:56 am
Timing is everything. Jhené Aiko's CHILOMBO is a testament to that. For the 32-year-old R&B singer/songwriter whose career has only grown stronger since she began songwriting for former R&B group B2K in the 2000s, a lot of things have come together for her on her latest album. For one, her third album, the follow-up to 2017's Trip, is the one in which she has come to accept all of herself, even the parts of her that at one point she wasn't so keen on.
"I'm 32 now. I've lived, I've learned. And I think that's all just reflected in the music," Aiko says in the latest Up Close & Personal.
In CHILOMBO, recently released with more tracks as CHILOMBO (Deluxe), Aiko also incorporates sound healing for the first time since she began exploring it at the age of 19. Every track is infused with crystal alchemy singing bowls, which have been found to mentally and physically help heal.
"At some point, I realized that a part of my purpose is to help people get through things," she shares. "Now that I'm studying sound healing and know the importance of sound, I just feel like it's my responsibility as a musician to really take care of the sounds that I put into the music."
While promoting healing, Aiko also delivers some of her most sensual songs to date, including "On The Way" featuring her first-ever collaboration with her sister Mila J.
"There were a few times where it almost happened but then timing or something wouldn't line up, and I don't know, I think [this time] it was just perfect timing," she says about the collab. "Even though it took a long time, it took the time it was supposed to take for us to come together because we probably couldn't have made that type of song when I was younger."
Watch the video above to learn more about the meaning behind CHILOMBO.
EXCLUSIVE: Wale Pens Personal Letter About His Powerful "Sue Me" Video: "There Are Two Different Americas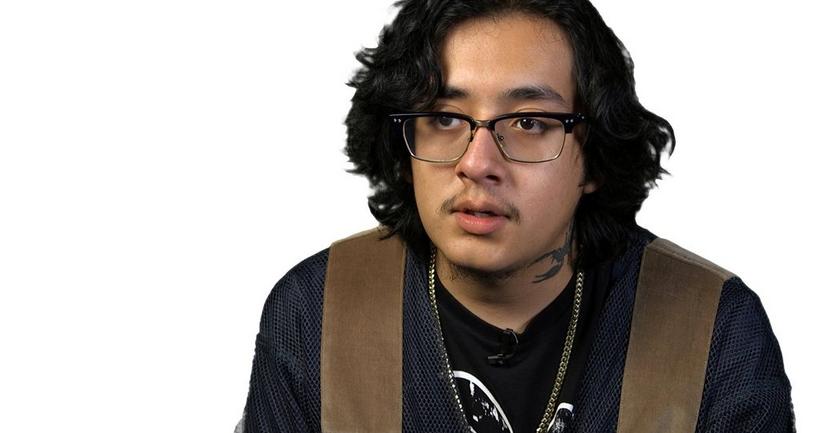 news
Cuco On 'Para Mi,' Musical Tastes, MC Magic & Lil Rob | Up Close & Personal
Cuco's debut is here and he talks to the Recording Academy about one of the most meaningful songs on the albums, the sounds he's featuring and more
GRAMMYs
/
Aug 30, 2019 - 09:51 pm
Cuco's debut, Para Mi, meaning "for me" in Spanish is exactly that: a 13-track album made by him, for him.
We've gotten to know the artist from Hawthorne, Calif. through his mostly dream pop singles and EPs and on his debut he highlights his diverse musical tastes even moreso.
"I like samba, salsa music, funk, jazz, soul, I like everything. I'm just learning to produce," he told the Recording Academy for Up Close & Personal about adding different sounds to his album.
"'Bossa No Sé,' I had that for three years," he added about the bossa nova inspired single. The album is the first with a label and while he's not longer indie he says: "I learned to value myself" about being independent.
Watch the video above to hear Cuco talk about one of the most meaningful songs on the album and working with idols MC Magic and Lil Rob.
GoldLink Talks Vision Behind 'Diaspora,' Tour With Tyler, The Creator, Musical Roots & More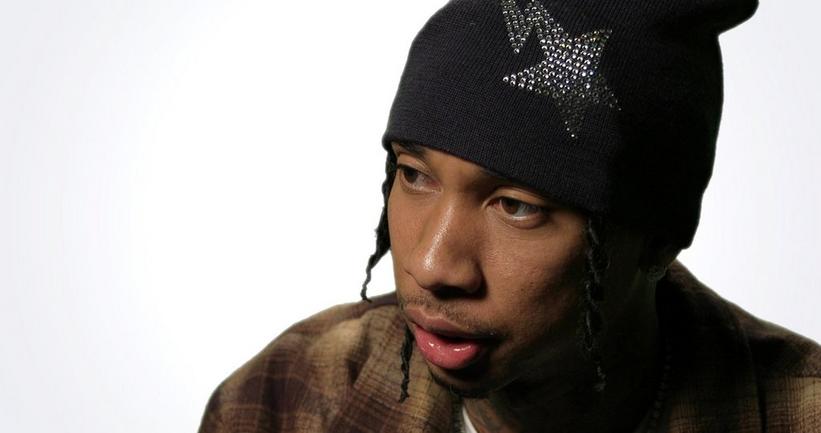 news
Tyga Talks Inspiration Behind "Go Loko" & Collaborating With L.A. Rappers Like YG
"Growing up in L.A., it's a really big culture here, Mexican culture," the rapper said. "So we really wanted to do something to give back to the culture."
GRAMMYs
/
Jun 8, 2019 - 04:16 am
Tyga's latest collab has him paying tribute to Los Angeles' large Mexican community. The rapper is featured on fellow L.A. rapper YG's leading single, "Go Loko" off his latest album 4REAL 4REAL and when asked about his take on the song, he says much of it was inspired by Mexico's cultural impact.
"Growing up in L.A., it's a really big culture here," he said. "Even YG could tell you, he grew up around all Mexicans, so we really wanted to do something to give back to the culture."
The video features visuals and symbolisms inpired by the Mexican community, including mariachi, but also by the Puerto Rican community (you'll easily spot the boricua flag). The song also features Puerto Rican rapper Jon Z. Tyga mentioned the diversity of Latinos on the different coasts and wanted to make a song that also celebrates the different Latin cultures in the country. "We wanted to do something different to kinda try to bring all Latins together," he said.
Watch the video above to hear more about the song and the vibe when he joins forces with other L.A. rapppers.
How A California Fire Affected Tame Impala's Much-Awaited Next Album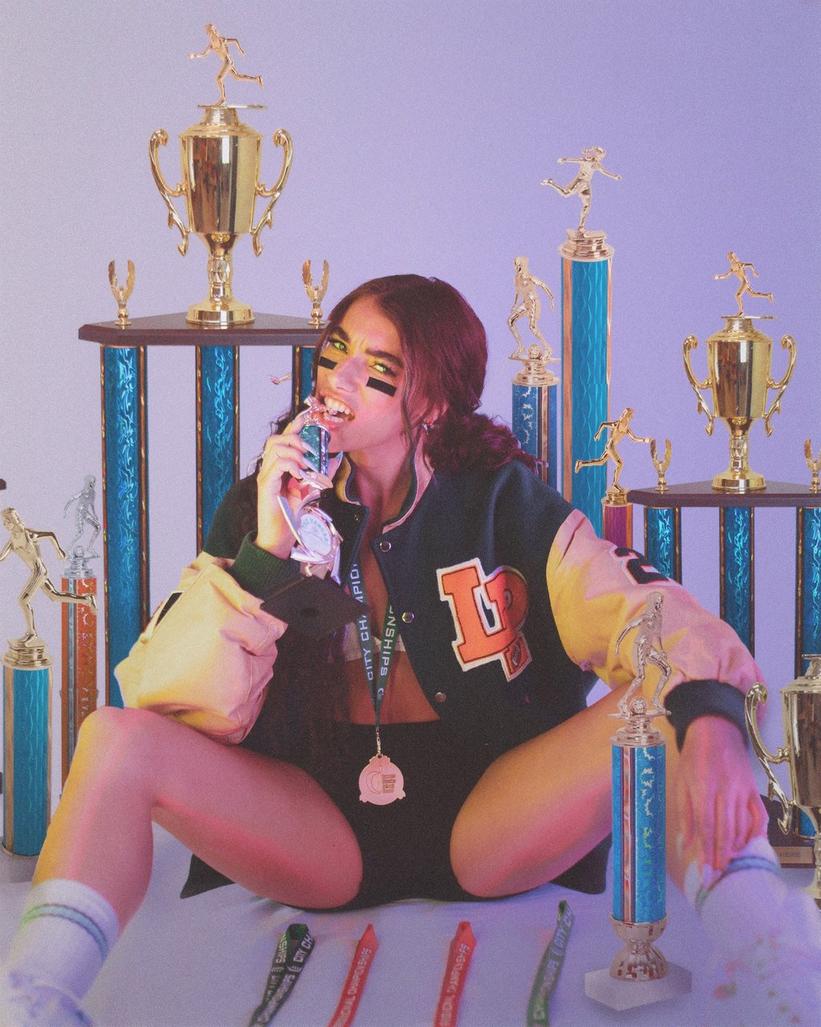 news
Quarantine Diaries: ARI Is Cuddling With Her Cat, Making Her Own Tea & Preparing For Her Debut 'IDIOT GRL' EP Release
As the coronavirus/COVID-19 pandemic continues to rock the music industry, the Recording Academy reached out to a few musicians to see how they were spending their days indoors
As the coronavirus/COVID-19 pandemic continues to rock the music industry, the Recording Academy reached out to a few musicians to see how they were spending their days indoors. Today, rising singer/songwriter ARI shares her quarantine diary. ARI's debut IDIOT GRL EP is out Aug. 14.
[9:40 a.m.] A late start to the day. I just woke up to my cat Malakai licking my face and snuggling under my chin, desperate for cuddles. I reluctantly gave in before diving into my morning routine, which starts by going through all of the daily news on my Snapchat feed to see what's going on in the world.
[11 a.m.] Just out of the shower and into the kitchen for the usual: tea and avocado toast. I don't typically like tea or coffee, but I had this amazing tea from Starbucks once and fell in love with it. I ended up finding the recipe and making it myself, and to be honest, I like my version better. Once I boil the kettle, I start part two of my morning "meditation": watching one of my favourite shows while I respond to emails. With the IDIOT GRL EP coming out next week, I can tell you there are a TON of emails. I turned on "Gilmore Girls" (my guilty pleasure) and opened up my laptop to go through my calendar.
[1:45 p.m.] Recording session time. Zoom calls have become my everyday life. It's crazy to think that this time last year, you could actually be in a room with people. Now the most social interaction I get is virtually. On the positive side, I get to set up my little home studio from the comfort of my own bed and I find the sessions to be really productive with no outside distractions.
[3:30 p.m.] Malakai is meowing at my door. As I try to sing over him, eventually I can't ignore his cute little voice. We take a quick break and I have a little playtime with him. I can hear my song playing in the living room—it still weirds me out hearing myself. My guess is my roommate aka my manager is sending off final approval for the "IDIOT GRL" music video, which comes out the same day as the EP. Super excited for everyone to finally see it!
[6:00 p.m.] Time for dinner. It may just be my favourite part of the day. During my session, my roommate cooked us some delicious pasta. We eat dinner together every night, which is really nice. Usually, after dinner, we wind down and watch TV, but we decided to try doing an arts and crafts project tonight. I watched this TikTok video of a DIY way to make music plaques. You take a screenshot of a song on Spotify and use a marker to trace out the name of the song, artist, play button, etc. Once that's done, you simply add the album artwork of your choice, frame it, and voila! I thought it would be a cool idea to make a wall of each of the songs off of my EP.
[9:00 p.m.] After an eventful day, I decided to go watch a drive-in Maple Leafs game (wearing a mask, of course). My sister works for the TSN network and started hosting drive-in game nights to promote the network and social distancing events. I'll admit, I'm not the biggest hockey fan, but I'll never pass up an opportunity to spend time with my family.
[11:30 p.m.] I finally get home and hop straight into bed. I feel like I haven't spent much time on Instagram today, so figured I'd open it up before getting some shuteye. I launched the pre-save link for the EP today and told my followers that I would DM anyone who pre-saved it and sent me a screenshot. I always love getting to interact with my fans and I can't tell you how grateful I am to see how excited people are for my debut EP. It's a great feeling to end the day with.
Kiana Ledé Talks Opening Up On 'KIKI,' Lucky Daye Collab & "Urban" Term | Up Close & Personal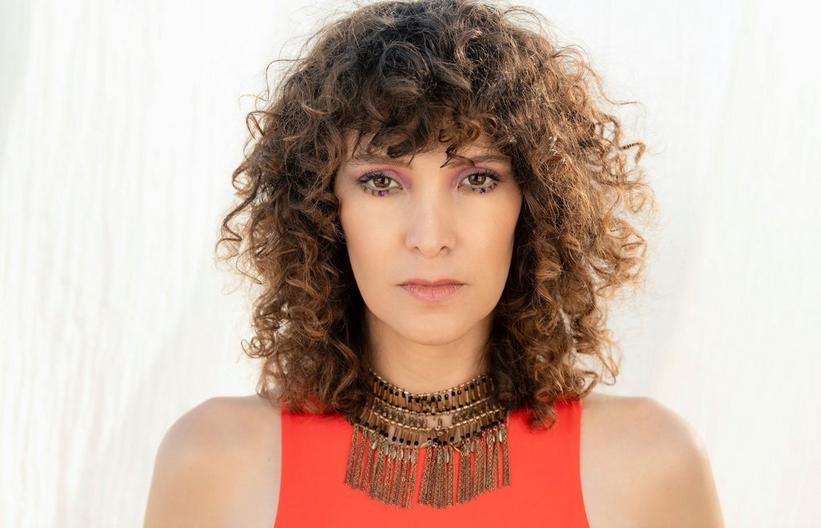 news
EXCLUSIVE PREMIERE: Mexican Institute Of Sound Takes Gaby Moreno Into New Musical Territory With Mystifying "Yemayá"
Listen to the synth-infused track blending pop and Latin sounds that's named after the Afro-Carribean goddess who represents fertility, water and self-love
GRAMMYs
/
Jun 25, 2020 - 08:56 pm
Anything Mexican Institute Of Sound (MIS), a.k.a Camilo Lara, touches turns into musical gold. The Mexican producer and artist proves that with celebrated GRAMMY-nominated singer/songwriter Gaby Moreno in "Yemayá."
Moreno, whose soothing voice we have heard magically adapt to a range of genres including Americana, Latin folk and R&B, continues exploring her creative range this time with GRAMMY-nominated Lara in the synth-infused, mystifying track blending pop and Latin sounds. The catchy song about the overpowering feeling of love is named after the Afro-Carribean goddess who represents fertility, water and self-love.
Moreno told the Recording Academy she and Lara wanted to capture the deity's essence in their collaboration:
"She's a powerful woman of color taking all forms. It's a universal theme and we wanted to incorporate this mysterious and mystic figure into the song, since it's part of the folklore of many different cultures."
The song, which Lara brought to Moreno and was written in one day in 2019 at Red Bull Studios, takes Moreno into new territory.
"I've been a big admirer of [Lara's] work and esthetic and the way he blends Latin folk music with electronic and hip hop. I come from a fairly different musical background, having very rarely experimented with synths and those kinds of sounds, so this was a really fun and different collaboration for me," she said. "I got to step out of my comfort zone and bring forth something a bit unusual but very much enjoyable, nonetheless."
The Guatemalan singer/songwriter will also soon be releasing "Fire Inside," a song she wrote with Andrew Bissell. The song has already been featured on ABC's "Station 19", TLC's promo "I Am Jazz," UK's "Free Rein," NBC's "American Ninja Warrior" and recently on YouTube's "Dear Class of 2020."
Moreno is also working on an upcoming album she will produce herself and is also producing other artists.
Listen to "Yemayá" in full above.
Save The Date: The 2020 Latin GRAMMY Nominations Will Be Announced September 29