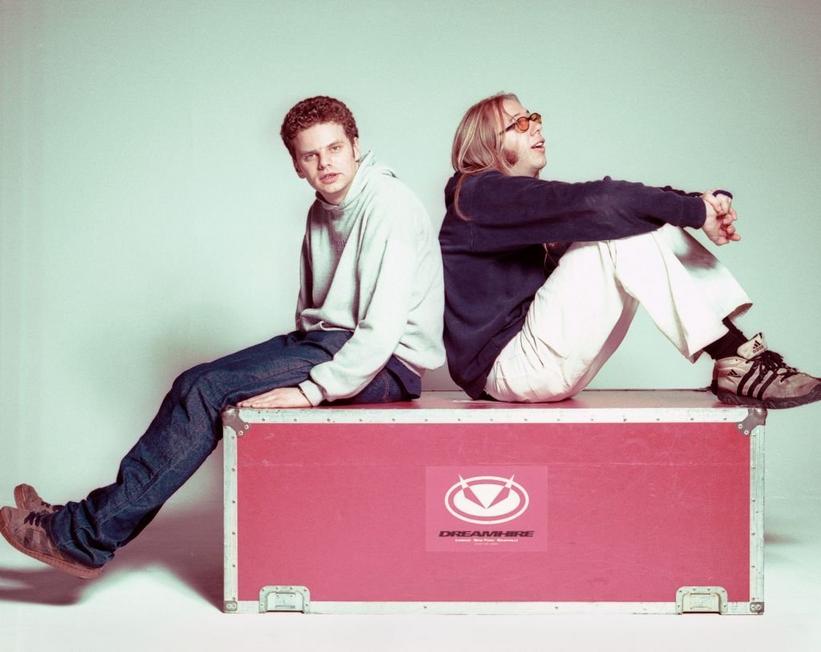 Ed Simons (left) and Tom Rowlands of the Chemical Brothers in London, 1997
PHOTO: Dave Tonge / Contributor
feature
Back With Another One Of Those Block Rockin' Beats: Revisiting The Chemical Brothers' 'Dig Your Own Hole' At 25
Six-time GRAMMY winners the Chemical Brothers broke into the American dance music scene in 1997 with 'Dig Your Own Hole.' Learn how tracks from the much-sampled classic, like "Block Rockin' Beats," changed the sound of electronic music and dominated MTV.
GRAMMYs
/
Apr 14, 2022 - 01:58 pm
Tom Rowlands and Ed Simons origins were auspicious enough: A couple of students at Manchester University in the late '80s who shared a love of American dance music and hip-hop. As DJs for a party called Naked Under Leather who also enjoyed going out dancing, they developed a sense of what made for a great Saturday night dance floor smash.
Just eight years after they met, the duo formerly known as the Dust Brothers had rebranded as the Chemical Brothers and were conquering MTV with their second full-length album. Released on April 7, 1997, Dig Your Own Hole placed Rowlands and Simons at the forefront of a renewed American interest in dance music, which had been bubbling at underground clubs and raves since the early '90s and finally boiled over.
Though it draws from the divergent sounds of psychedelic rock, hip-hop and techno, Dig Your Own Hole advanced a cohesive and bombastic sound that was unexpected in many mainstream circles. It is sequenced to mimic a continuously mixed DJ set, with the end of one song flowing seamlessly into the beginning of the next. The album's structure and music videos brought additional visibility to the way dance music is consumed: on the dancefloor, with a DJ and lots of body shaking energy.
Directed by buzzing producers like Spike Jonze and Michele Gondry, the album's slick and visually-arresting videos channeled a rousing club energy. Videos for lead singles "Block Rockin' Beats" (which samples rapper Schoolly D, among others) and the Noel Gallagher-voiced rager "Setting Sun" were featured heavily on MTV in show bumpers, and on a music video program called "Amp." 
"These all offered a glimpse into a much more interesting world and culture that was extremely enticing and inviting to young Americans," says Errol Kolosine, then a manager at Astralwerks, the Chemical Brothers' U.S. label.
Interest from MTV wasn't confined to the Viacom high-rise. MTV staffers were an enthusiastic presence at label tours and parties: "They were legit fans of the music and so in that sense they were co-conspirators, with the videos being featured on 'Amp' seeping their way onto regular playlists," Kolosine continues.
The Chemical Brothers also appeared on two successful Amp compilations, which pointed even more sales to Dig Your Own Hole. Just five months after its release, the album was certified gold by the RIAA  — a remarkable achievement for an electronic music act. Among their contemporaries in the UK, only Fatboy Slim and Prodigy achieved Gold status in the United States.
Yet as their popularity rose, Rowlands and Simons preferred to keep a low profile — even in their own videos, with the exception of a brief cameo in "Block Rockin' Beats" — and weren't exactly comfortable being the poster children for a dance revolution.
"What do you think about MTV proclaiming techno music as the next big thing?" a fan nicknamed "Plexus" asked the Chemical Brothers during an online chat on MTV.com in 1997, not long after they released Dig Your Own Hole.
"Not a lot," they replied cheekily.
"We're in this weird position of being in America and being seen as the leaders of the dance music explosion that's happening there when most of the inspiration we've had has come from America, as anyone can hear on the new album," Simons elaborated later that year in a cover story for the trendy English magazine The Face. "It's ridiculous that they see the Prodigy and the Chemical Brothers as the dance music."
Rowlands and Simons thought this adulation was absurd. They idolized visionary Black Americans like Chicago's house music godfather Frankie Knuckles and Detroit techno pioneer Juan Atkins, who were major influences on U.K. dance music but hadn't gotten their due in the States. They were also inspired by the power of beatmakers like Public Enemy producers the Bomb Squad. 
As the duo had tapped America's dance craze, the Chemical Brothers also found favor with rock fans after Dig Your Own Hole was embraced by rock radio stations (their previous album, Exit Planet Dust, didn't receive the same airplay). As a result, a sector of rock fans tapped into their electronic vibe despite a lack of the genre's central instrument.
"It's hard to think what components of rock music are actually in [Block Rockin' Beats]," Rowlands told the New York Times in 1999. "There aren't any. There's no guitar. There's no singer, yet somebody can hear in that record a spirit or sort of a looseness or sort of an energy or something that reminds them of rock music."
"We encountered our share of resistance," Kolosine tells GRAMMY.com. "I don't think it's an exaggeration to say that 'Setting Sun' is one of the most radical pieces of music to achieve that kind of success here, especially on the radio. But we all took a great deal of pride at achieving those successes with artists and songs we were told would never work here.
"I certainly saw it quite differently in that I considered this music to be a powerful force to bring people of different types together," he added, "so it did feel like we were moving the culture forward when we succeeded."
The success continued with a GRAMMY win and two nominations in 1998, taking home a golden gramophone for Best Rock Instrumental Performance for "Block Rockin' Beats." And Rowlands and Simons started finding out that they had a growing number of famous admirers: George Harrison, who was also sampled on "Setting Sun" and served as an inspiration for the album's Beatles tribute "The Private Psychedelic Reel," sent over a signed copy of his 1969 album Electronic Sound.
"We met Simon Le Bon," Simons told SPIN in 1997. The Duran Duran frontman was a fan, and he let them know. "He was out of his mind. He was singing us his new song, and saying he wanted a remix. He said 'Setting Sun' was the best thing he'd heard in the 1990s. Me and Tom were at a loss for words. We started mumbling about 'Rio' and 'Ordinary World.'"
Twenty-five years have passed since the release date, and Dig Your Own Hole continues to provide inspiration for crate diggers. Samples of "Block Rockin' Beats" have been officially detected in 18 newer songs, including popular tracks by Fatboy Slim, Frontline Assembly, the Hood Internet and 2K (aka The KLF). The actual number of songs that have sampled or interpolated these beats under the radar is likely to be much higher, though.
The album's seamless, DJ-minded sequencing also helped to change the outlook of electronic dance artists, who could now make cohesive albums without sacrificing experimentation (or potential for success). With Dig Your Own Hole, the Chemical Brothers opened the door for other English electronic dance acts like Groove Armada, Dirty Vegas and Basement Jaxx to set their sights on America in the late '90s and early aughts. 
The album's siren songs still have the depth to set off dancefloors worldwide. And the Chemical Brothers are still winning GRAMMYs, most recently Best Dance Recording (for "Got To Keep On") and Best Electronic/Dance Album (for their ninth studio album, No Geography) at the 2020 GRAMMY Awards. Rowlands and Simons are currently in the studio working on new music, because it's still their job to find those Saturday night smash hits.
A 25th anniversary reissue of Dig Your Own Hole with five additional tracks will be released on CD as well as 1,997 copies of limited edition vinyl on July 29.
Meet The First-Time GRAMMY Nominee: Why Marshmello Strived To Make 'Shockwave' His Most Diverse Album Yet — And How It Paid Off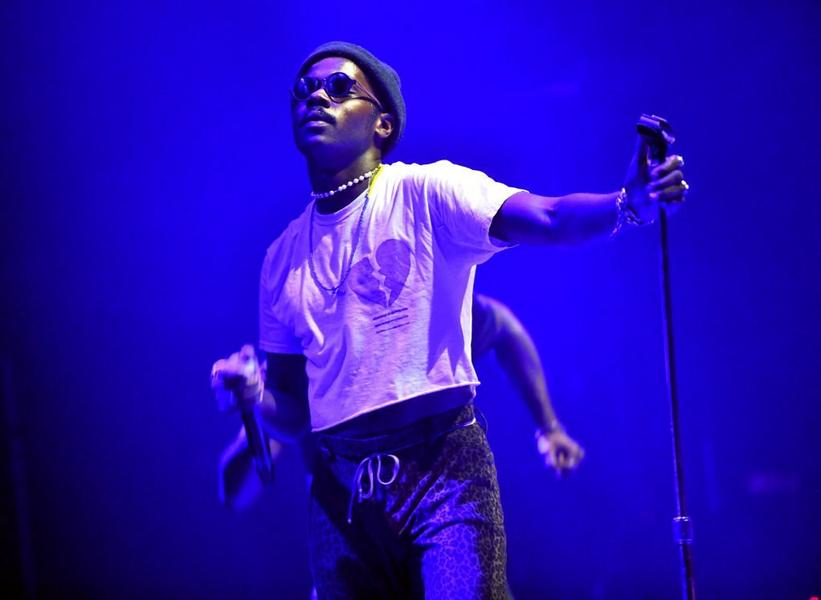 Photo: Scott Dudelson/Getty Images
news
Sónar 2020 Lineup: The Chemical Brothers, Channel Tres, James Murphy, Eric Prydz, Jayda G, Mura Masa & More
The "music, creativity & technology" festival returns with its flagship Barcelona event June 18–20
GRAMMYs
/
Jan 17, 2020 - 02:55 am
In contrast to the all the colorful music fest lineups with big-font headliners we've seen over the past few weeks, Sónar just dropped a beige, all-lowercase, one-font-size lineup for their June 2020 Barcelona event. Despite the simple layout, the list is filled with an epic artist offering, including The Chemical Brothers, along with rising rapper/producer/dance hero Channel Tres, LCD Soundsystem frontman James Murphy, '00-and-beyond house & techno innovator Eric Prydz, environmental scientist/disco queen Jayda G, "Love$ick" producer Mura Masa and many more.
Read: Channel Tres Talks Honoring Isaac Hayes On EP 'Black Moses,' Healing With Music & Being A "Ghetto Savior"
The "music, creativity & technology" festival returns with its flagship Barcelona event on June 18–20. Oft Björk-collaborator Arca, emerging French producer/director duo THE BLAZE, along with worldwide house and techno legends The Black Madonna, Charlotte de Witte, Carl Cox, Richie Hawtin and Laurent Garnier, will also perform.
According to Sónar, current 2020 GRAMMY nominees The Chemical Brothers will be making the Spanish debut of their acclaimed live show, which they toured in 2019 alongside the release of their GRAMMY-nominated No Geography. THE BLAZE will be performing their only live show of 2020 at the fest. Both acts are a great representation of artists celebrated by Sónar—cinematic, unexpected electronic music elevated by the stunning visuals/technology of their live shows.
While Sónar is beloved for their expert curation from within the eclectic electronic music rainbow, they also celebrate left-of-center acts in other areas, particularly in the hip-hop. Channel Tres, whose self-made beats are infused with '90s G-funk, is an artist whose music lives within both worlds. Afro-Latina rapper Princess Nokia, who marks her return to the fest this year, also uses the medium of rapping to incorporate and celebrate diverse sounds and identities within her music.
Related: Princess Nokia Is Making Space For People Who "Don't Have A Voice Yet" In Music
U.K. rappers Dave, AJ Tracey, Headie One and Conducta, will bring Britain's prevalent trap Grime and drill sounds to the iconic festival. The newer SonarXS stage grows this year as it "expands its mission as a springboard for local and international talent from the fringes." Now in its fourth year, the newly revamped stage "presents Spanish trap and reggaeton from Morad, Afrojuice195 and Miss Nina, as well as unclassifiable strains of street derived music from the likes of Chenta Tsai - Baobae, Califato ¾ or Kaydy Cain."
Tickets are on sale now; visit Sónar's website for more info as well as the complete lineup.
Primavera Sound 2020 Lineup: Bad Bunny, Beck, Kacey Musgraves, Tyler, The Creator & More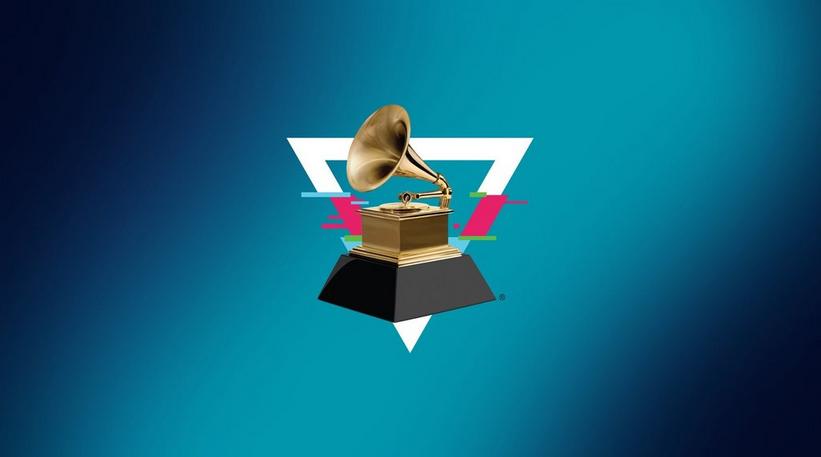 news
Here Are The Nominees For Best Music Video | 2020 GRAMMYs
The Chemical Brothers, FKA Twigs, Gary Clark Jr., Lil Nas X and Tove Lo all make the cut
GRAMMYs
/
Nov 20, 2019 - 07:03 pm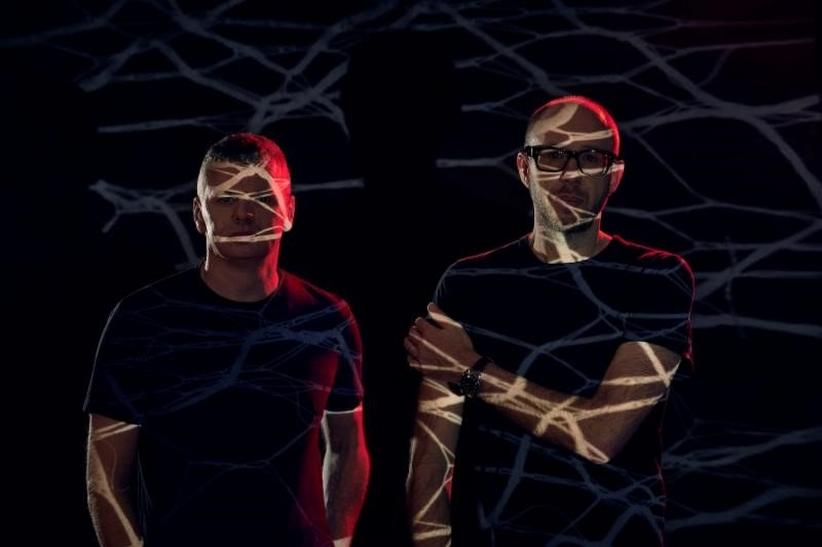 news
The Chemical Brothers Win Best Dance Recording For "Got To Keep On" | 2020 GRAMMYS
The Chemical Brothers take home Best Dance Recording at the 62nd GRAMMY Awards
GRAMMYs
/
Jan 27, 2020 - 02:41 am
The Chemical Brothers won Best Dance Recording for "Got To Keep On" at the 62nd GRAMMY Awards. This is their fifth-ever GRAMMY win.
The next award presented, for Best Dance/Electronic Album, also went to the legendary U.K. dance duo, for the song's album, No Geography, putting them at six total GRAMMY wins to date.
No Geography is their ninth studio album and was released in April 2019, along with a massive world tour and banger dance cuts like "Got To Keep On," "Eve Of Destruction" and "Free Yourself."
The Chemical Brothers beat out fellow Best Dance Recording nominees Bonobo ("Linked"), Meduza featuring Goodboys ("Piece Of Your Heart"), RÜFÜS DU SOL ("Underwater") and Skrillex, Boys Noize & Ty Dolla $ign ("Midnight Hour").
The Chemical Brother's last win was back at the 50th GRAMMY Awards in 2008, for Best Dance/Electronic Album for We Are The Night.
Their first-ever nominations and wins came back at the 40th GRAMMY Awards in 1998, the first year Best Dance Recording was awarded at the GRAMMYs. The then-emerging house outfit actually won the Best Rock Instrumental Performance gramophone for one of their first big hits, "Block Rockin' Beats," while the that first dance win went to disco legends Donna Summer and Giorgio Moroder for "Carry On."
Check out the complete 62nd GRAMMY Awards nominees and winners list here.
10 Unforgettable Moments From The 2020 GRAMMY Awards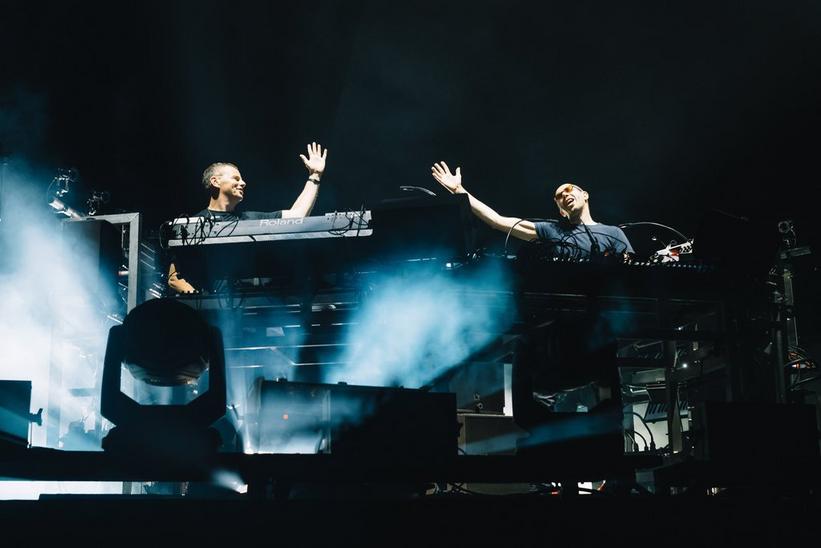 The Chemical Brothers perform at All Points East 2022 in London.
list
7 Captivating Sets From All Points East 2022: The Chemical Brothers, Gorillaz, Femi Kuti & More
Relive weekend one of the 10-day All Points East festival in London with a recap of seven of its amazing sets, from headlining spectacle to smaller tent swagger.
GRAMMYs
/
Aug 22, 2022 - 06:57 pm
All Points East, London's 10-day long music festival and community extravaganza in Victoria Park, commenced this past weekend, giving music-hungry Londoners some outdoor revelry before the sun recedes behind the clouds with the close of summer.
Gorillaz had the headlining slot on the first Friday of the festival, opening the event alongside diverse and impressive acts like Turnstile and Yves Tumor. On Saturday, Aug. 20, APE joined forces with Field Day, a dance music celebration that's been running strong since 2007, to host electronic idols including the Chemical Brothers and Kraftwerk alongside notable DJs including Peggy Gou and Denis Sulta.
All Points East continues Thursday through the following Sunday, Aug. 28 with artists like Tame Impala, Nick Cave, The National, and Disclosure. GRAMMY.com attended APE's first weekend; read on for some of the best moments and what you might expect from weekend two. 
Squarepusher's Intelligent Dance Moves
Tom Jenkinson — better known for his erratic and eccentric electronic music project, Squarepusher — inhabited the tented North Stage for a live performance during Field Day. He is still going strong after releasing his debut album Feed Me Weird Things in 1996 on Warp, maintaining and upholding the intelligent dance music (IDM) genre with a voracious attitude.
While it may seem difficult to dance to Jenkinson's fast-paced and random hitting breakbeats, he proved it's possible with contortionist movements on stage. It didn't matter that Jenkinson had a six-string bass around his chest; he found time to dance as the jittery flashing strobe lights matched the music in quickness and intensity. 
Remi Wolf Goes "Crazy"
California's Remi Wolf captured the full range of the crowd's emotions on Friday afternoon. She went through the blissful indifference of adolescence with the Sublime-esque alt-rock jam, "Liquor Store," and into raucous female empowerment with the hip-hop soul of "Sexy Villain." Both songs are from her 2021 LP, Juno.
At one point she asked the crowd if they ever felt like badasses before asking in the next breath if they felt like whiny c—. Both queries received exuberant cheers. But the culmination came in her cover of Gnarls Barkley's hit, "Crazy," an emotion that the crowd was happy to exude when Wolf matched Cee-Lo's power on the high notes in the chorus.
Fjaak In The Daytime
​​Aaron Röbig and Felix Wagner, who produce and perform in the underground dance project, FJAAK, generally play music fit for the deep hours of the night within grimy industrial warehouse spaces. They often swap between hard-hitting techno and twisting, left field breakbeats, and on Field Day 2022, they brought their nighttime james to a 4 p.m. mainstage slot. 
Devilish beats soared across the fields of Victoria Park as the DJs were broadcast on a triad of LED displays. It was as if they were the lead singers in the various rock bands who would inhabit the same space at different times throughout the event. A complete 180 from where FJAAK is normally found, but they definitely pulled it off.
Femi Kuti Keeps It In The Family
There are certain names that will live on forever throughout the evolution of music, and one of them is Kuti. Since the Nigerian master musician Fela Kuti pioneered Afrobeat back in the late 1960s by combining traditional African styles of music like calypso and Yoruba with funk, soul and jazz, his surname has never been far from the musical conversation. 
On the first day of All Points East, Femi Kuti performed with his own Afrobeat ensemble. Just as his father, Fela, did for him, Femi welcomed his son, Made Kuti, into the band. Made performed the final song of the set wherein he held a note on his saxophone for so long people were taking out their phones to time it.
Highschool In The Quad
Alongside the major stages, APE also had small stages for the rising acts. One of such acts was the indie outfit, HighSchool who performed on the Firestone stage for a quick 30-minute set mostly consisting of songs from their debut EP, Forever at Last. 
Cordoned in a wholesome nook of the festival near a collection of tables and benches where attendees could rest and eat, the name HighSchool was rather fitting. As the band performed their first-ever set with a live drummer, it felt like one of the times bands would come to play in the quad during lunch in high school.
Chemical Brothers Made Their Own Avengers 
The buzz around the Chemical Brothers' headlining set at Field was palpable, to say the least. As the sun went down and the other stages closed, thousands of people descended on the mainstage field to revel not just in the music of the U.K. favorites, but in the grand, intricate visual show designed by members Tom Rowlands and Ed Simons.
"Block Rockin' Beats" opened the set, which was particularly spectacular given Dig Your Own Hole celebrated its 25th anniversary in 2022. Classic favorites like "Go" and "Hey Boy Hey Girl" followed soon after. Each track carried with it a unique visual design that seemed to grow more and more impressive and enthralling, but a highlight in that regard was surely "Eve Of Destruction" from the GRAMMY-winning LP, No Geography. 
In a popular culture where superheroes are becoming increasingly banal, the Chemical Brothers managed to design their own team of superheroes and supervillains that entered epic combat live on screen. Kevin Feige and the rest of the people at Marvel Studios should take note.
Gorillaz Bring Out Tame Impala (Among Others)
Given the nature of their recordings, every Gorillaz show is likely to have a special guest or two. Prior to All Points East, Damon Albarn and company confirmed not one, but nine different guest artists, including Popcaan, Clash bassist Paul Simonon, the Hypnotic Brass Ensemble, and the Pharcyde's Bootie Brown.
Yasiin Bey took down vocals on "Sweepstakes" and "Stylo," his two tracks from 2010's Plastic Beach. Pos, one of the three members of De La Soul, handled his verses (and a rather jovial intro sermon) to the hit single "Feel Good Inc." from 2005's Demon Days.
Yet even with so many friends coming together for Albarn's hometown show, there was still room for a few surprises, one of which was Kevin Parker of Tame Impala who performed Gorillaz upcoming single, "New Gold" for the first time ever.
Watch Backstage Interviews At Outside Lands 2022: Phoebe Bridgers, Robert Glasper, TokiMonsta, Thuy & More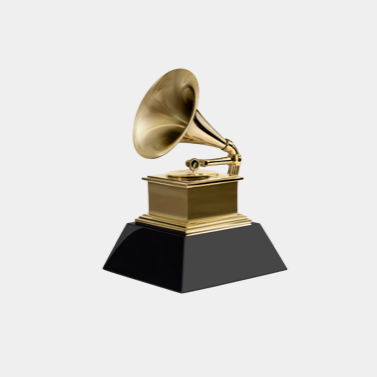 Get notified of exciting GRAMMY Award news and upcoming events!
Be the first to find out about GRAMMY nominees, winners, important news, and events