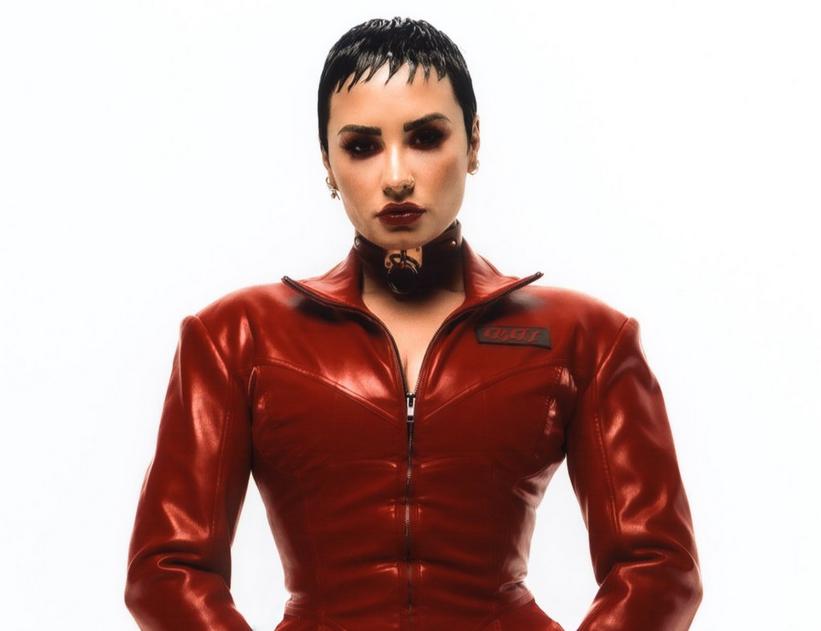 feature
Demi Lovato's Road To 'Holy Fvck': How Sex, Sobriety And Rock & Roll Fueled The Singer's Most Authentic Album Yet
With her eighth studio set, Demi Lovato lays her pop persona to rest in favor of a rock-star resurrection.
GRAMMYs
/
Aug 16, 2022 - 06:41 pm
In January, Demi Lovato held an impromptu funeral for her pop music. After wiping her Instagram feed clean, the singer posted a single photo: A solemn Lovato serving up two middle fingers, surrounded by her team all dressed in black, the wall behind them adorned with relics of her past musical eras.
What fans didn't know at the time was that the makeshift memorial marked the start of a new chapter for the two-time GRAMMY nominee, slyly laying the groundwork for her eighth studio album HOLY FVCK. The singer — who recently re-adopted the use of feminine pronouns in addition to the nonbinary 'they/them' — would officially announce the full-length in June, after months of teasing lyrics alongside sultry Instagram photos showing off her newly-shorn brunette buzzcut. 
If the album's cleverly misspelled title and sacrilegious cover art are any indication, Lovato seems primed to embrace a new level of sexuality and subversion heretofore unexplored. "I wanted to flip the phrase 'holy f–k' on its head. And instead of just saying 'holy f–k,' I wanted to write a song that says, 'I'm a holy f–k," she revealed in a July interview with SiriusXM Hits 1, calling the NSFW title track "definitely a sexually charged song, but it's really fun."
Arriving August 19 via Island Records, HOLY FVCK promises to decisively — and fittingly — set fire to the pop-star persona Lovato has so carefully crafted for the past 11 years. This time around, Lovato dives headfirst into the emo-influenced rock that inspired her 2008 debut Don't Forget and its 2009 follow-up Here We Go Again.
"I went into this album with the intention of separating myself from the music that I've been doing and embarking on a new journey that was grounded in the roots of where my music started," she told Billboard in June. "If you go back into my older catalog — listen to my first album, my second album — [there's] definitely the pop-rock influence."
More than merely influential, the combination of electric guitars and bright, pop-oriented melodies was actually the bedrock of Lovato's brand when she first catapulted to stardom in Camp Rock, the 2008 Disney Channel Original Movie she headlined opposite the Jonas Brothers. Thanks to the star-making power of the Disney machine, her debut album arrived three months later — putting her pop-rock princess identity on full display with effervescent tracks like lead single "Get Back," sassy Hollywood takedown "La La Land" and fan-favorite emo anthem "Don't Forget."
Roles on Sonny with a Chance — her very own Disney show — and 2009's Princess Protection Program with then-bestie Selena Gomez soon followed. But it was always Lovato's magnetic voice and image as the network's resident rocker girl that helped her stand out amid a crowded Disney Channel class that included Miley Cyrus, Gomez, the JoBros, Cole and Dylan Sprouse, Emily Osment, Debby Ryan, and more.
"I'm the new kid, and that's how I kind of felt when I came into the whole Selena-Miley-Jonas Brothers thing," the then-rising star admitted in a 2009 profile for The New York Times when she was just 16. "Like, O.K., where do I come in? How am I different?"
Of course, Lovato's musical journey from fresh-faced Disney Channel starlet to re-christened rocker is inextricably tied to the life-or-death demons she's faced in the glare of the spotlight. Over the years, she's battled addiction to drugs and alcohol, grappled very publicly with an eating disorder and mental health struggles, and opened up about her painful history of both sexual and familial trauma. 
The first time the star entered in-patient treatment was in 2010 after making headlines for punching a back-up dancer in the face on the Camp Rock 2 tour. Though she admitted years later that she began using cocaine at age 17, any mention of drugs and alcohol was kept decidedly vague as Lovato made the requisite press rounds post-rehab.
In September 2011 — eight months after leaving treatment — Lovato was kicking off another album cycle for her third studio set, Unbroken, which found her abandoning the pop-rock of her first two records for a sprawling sonic palette rooted in early 2010s R&B, with tinges of electro-pop and soul balladry.
She channeled the angst and trauma of the preceding year into the album's soaring lead single "Skyscraper," which became her first solo Top 10 hit on the Billboard Hot 100. But though she projected a narrative of sobriety to her army of Lovatics, the 18-year-old quickly relapsed and fell back into dangerous old patterns. "I wasn't working my program," she recounted in her 2017 documentary Demi Lovato: Simply Complicated. "I wasn't ready to get sober…I was either craving drugs or on drugs."
The rest of the singer's beleaguered history with addiction is well-documented at this point — even if, sometimes, the truth about her drug and alcohol abuse has revealed itself much later. In the same documentary, she came clean about the fact that she'd filmed her 2012 MTV doc Demi Lovato: Stay Strong under the influence of cocaine, all while espousing the virtues of her newly sober lifestyle. Soon enough, an intervention by her management team prompted a drastic course correction, and at 19, Lovato began her first real year of sobriety. 
The following year, she leaned even harder into the pop-centric sound she'd started exploring with Unbroken on her fourth album, Demi. As its eponymous title suggests, the 2013 effort was meant to be more personal than its predecessor, which meant paring down the number of guest features and collaborators to deliver electro-leaning power pop (lead single "Heart Attack"), middle-of-the-road country-pop ("Made in the U.S.A.) and club-ready dance tracks ("Neon Lights").
By 2015, Lovato had fully established herself as an unequivocal pop star with the release of her fifth studio set, Confident. The album debuted at No. 2 on the Billboard 200 — her highest chart entry since Here We Go Again reigned atop the list in July 2009 — and earned the singer her very first GRAMMY nomination, for Best Pop Vocal Album.
In retrospect, though, Lovato confessed that the bold, seductive persona she was projecting at the time on singles like "Cool for the Summer" and the Max Martin-produced title track — as well as the album's very title itself — was nothing more than a facade. 
"I wasn't confident at all. I had a false confidence because I was conforming to everybody else's ideals," she admitted to Glamour for the outlet's April 2021 cover story. "I was trying on different identities that felt authentic to me but weren't me. The super-feminine pop star was an identity that sounded like it fit and looked like it fit, so I put it on like it fit."
According to her 2021 docu-series Dancing with the Devil, no one in Lovato's inner circle knew when she had secretly relapsed in early 2018 while promoting her sixth album Tell Me You Love Me. Six months later, she was fighting for her life in the intensive care unit of L.A.'s Cedars-Sinai Medical Center having overdosed on a lethal combination of opioids laced with fentanyl.
Lovato's near-fatal ordeal and subsequent recovery hung heavily over the proceedings of her seventh studio set, 2021's Dancing with the Devil… the Art of Starting Over. Standalone single "Sober" — a heart-wrenching confessional ballad she released just one month prior to the overdose — served as a chilling cry for help before the LP's arrival, and album tracks like "ICU (Madison's Lullabye)" and "Dancing with the Devil" reopened the proverbial wound and forced fans not to look away.
However, cut to a year later and, for the moment, Lovato seems to have grown past the impulse to sit in that same trauma. "Demi leaves rehab again/ When is this s–t gonna end?" she snarls in the opening line of HOLY FVCK's lead single, "SKIN OF MY TEETH." But rather than kick off a shame spiral, the world-weary declaration morphs into a hard-charging anthem of survival that's equal parts rebellious and resolute — indicating that she's celebrating a new lease on life.
Second single "SUBSTANCE" similarly serves as a winking double entendre, flipping the script on what listeners may assume for a more high-minded quest: Lovato gleefully wails, "So I ask myself/ 'Am I the only one looking for substance?'/ Got high, it only left me lonely and loveless/ Don't wanna end up in a casket, head full of maggots/ Body full of jack s–t, I get an abundance/ Am I the only one looking for substance?"
That's not to say HOLY FVCK traffics solely in themes of survival and addiction. Ahead of the album's full unveiling, the singer premiered a number of tracks live with a hard-charging performance at the Illinois State Fair. 
Whether tearing through a sexual tour of Los Angeles ("CITY OF ANGELS"), inviting fans into her rock 'n' roll circus ("FREAK") or demanding they place her status as a role model firmly on the funeral pyre ("EAT ME"), Lovato howled like a banshee unleashed — finally letting loose the rocker girl she's seemingly kept locked inside for the past 13 years. It seems the last f-word she had to give was the one she put in her album title.
Take, for example, "29," a scorched-earth indictment of her six-year relationship with actor Wilmer Valderrama, which she now examines — as the title suggests — from the same age her ex was when their romance began.
"Finally 29/ Funny, just like you were at the time/ Thought it was a teenage dream, just a fantasy/ But was it yours or was it mine?" she questions on the chorus. The stark turnabout is certainly a shock, considering the singer referred to Valderrama in the 2017 documentary as "my everything." But the song's damning lyrics explicitly reveal that she's gained a new, clear-eyed perspective — a theme that rings true across many of HOLY FVCK's 16 songs.
While the album proves to be a major sonic shift, HOLY FVCK ultimately seems to serve two major purposes for Lovato: to represent the truest version of herself as an artist, and honor just how far she's come on her journey. 
"I've definitely been through a ton," she told Jimmy Fallon during a June visit to "The Tonight Show Starring Jimmy Fallon." "That's no secret to the world… I came out of treatment [last year], and I realized I really want to do this for myself and I want to make the best album possible — something that really represents who I am.
"I think the best way to do that — the easiest way to do something, the most authentic — is to do it clean and sober," she continued. "So I made this album clean and sober. I can't say that about my last album. But this one I'm really, really proud about."
Machine Gun Kelly Returns Home: 7 Highlights From His Biggest Cleveland Show Yet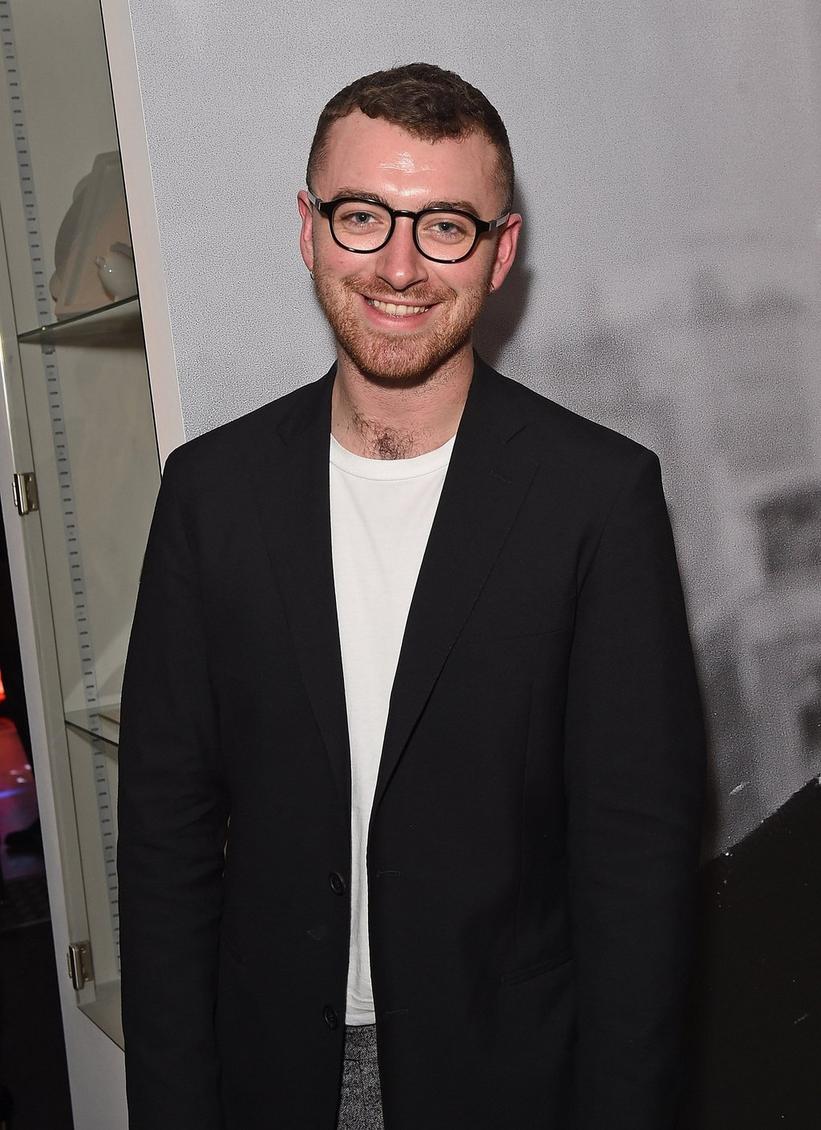 Photo: David M. Benett/Getty Images
poll
Nicki Minaj, Taylor Swift, Sam Smith: Most Anticipated Fall Album?
New albums from Miley Cyrus, Demi Lovato and St. Vincent also on the way this fall — which release are you most excited to hear?
GRAMMYs
/
Sep 13, 2017 - 12:16 am
2017 has been a big year already in music, especially for streaming, festivals and Latin pop. With summer sneaking into the rearview and stores filling up with Halloween paraphernalia, we want to know which upcoming fall album release you're looking forward to the most.
So here's your chance to be heard: From Miley Cyrus, Demi Lovato and Taylor Swift to in-the-works new offerings by Sam Smith and Nicki Minaj, what's album are you looking forward to the most in fall 2017?: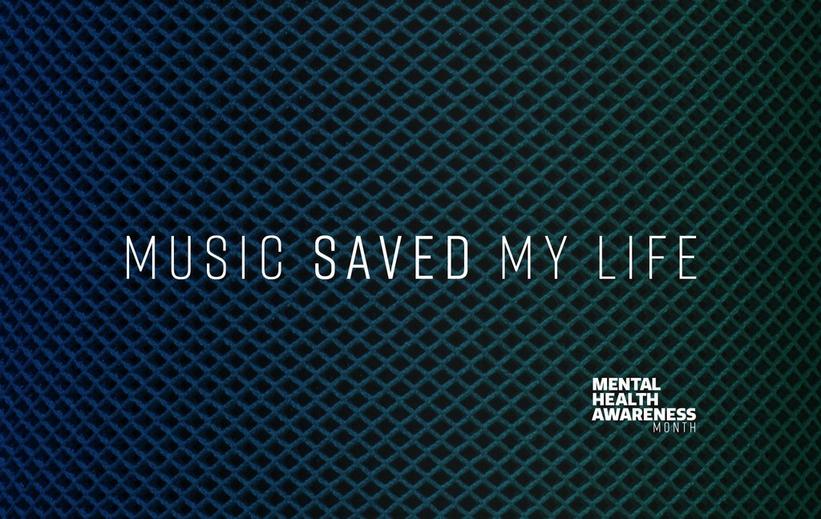 photo
Music Saved My Life: Mental Health Awareness Month 2018
Recognize and celebrate the healing power of music for our mental health
GRAMMYs
/
Jun 1, 2018 - 01:30 am
May is Mental Health Awareness Month.
Every year since 1949, the entire month has been reserved to raise awareness about the importance of managing mental health, shed light on the universal struggle of depression, anxiety and other aspects of mental well-being, and encourage people to reach out for help.
The Recording Academy recognizes the healing power of music and how the indescribable feelings of the right song at the right time can be both a sonic salve and an emotive line of communication that tells a listener, "No, you truly are not alone."
Throughout May, we will share important quotes and stories from artists who have made the choice to speak publicly about how their mental health has directly affected their lives, and how the healing power of music has helped them on their path toward a more peaceful, present and mindful life.
Check back daily for inspirational messages from your favorite artists, and each week for more expansive stories about how musicians have addressed their mental health. You'll learn how some of your favorite artists have benefitted from the healing power of music in their own lives, which we hope will serve as inspiration in yours.
Learn More About MusiCares, The Recording Academy's Health And Human Services Charity
news
Additional 12th Latin GRAMMY Performers Announced
Alex, Jorge Y Lena, Los Tigres Del Norte with Paulina Rubio, Demi Lovato, and Wisin Y Yandel among latest performers announced for the biggest night in Latin music
GRAMMYs
/
Dec 3, 2014 - 05:06 am
(For a complete list of 12th Annual Latin GRAMMY nominees, click here.)
Pablo Alborán; Alex, Jorge Y Lena; Intocable; Los Tigres Del Norte with Paulina Rubio; Demi Lovato; Reyli; Black Eyed Peas' Taboo; and Wisin Y Yandel are the latest artists added to the lineup for the 12th Annual Latin GRAMMY Awards telecast, it was announced today by The Latin Recording Academy. Confirmed to present awards are current Latin GRAMMY nominees Héctor Acosta, Banda Los Recoditos, Saúl Hernández, and Natalia Jiménez; actress and singer/songwriter Adrienne Bailon; boxer Juan Manuel Marquez; and actress Sofia Vergara. The biggest night in Latin music is set for Nov. 10 at the Mandalay Bay Events Center in Las Vegas and will air live on the Univision Network from 8–11 p.m. ET/PT (7 p.m. Central).
Additionally, the 12th Annual Latin GRAMMY Awards Pre-Telecast Ceremony will be streamed live internationally at www.latingrammy.com (as part of Latin GRAMMYs en Vivo's live online coverage) beginning at 1:30 p.m. PT. Winners in approximately 33 of the 46 Latin GRAMMY categories will be announced prior to the evening's telecast, kicking off a full evening of celebrating excellence in recorded Latin music from around the world. The Pre-Telecast will take place from 1:30–3 p.m. PT at Mandalay Bay, and the live stream will remain on the site for 30 days following the event. Presenters and performers for the 12th Annual Latin GRAMMY Awards Pre-Telecast will be announced shortly.
Alborán has three nominations: Best New Artist, Song Of The Year for "Solamente Tú," and Best Male Pop Vocal Album for Pablo Alborán.
Alex, Jorge Y Lena have two nods: Album Of The Year and Best Pop Album By A Duo Or Group With Vocal for Alex, Jorge Y Lena.
Los Tigres Del Norte also are up for two awards: Record Of The Year for "Golpes En El Corazón" (with Paulina Rubio), and Best Norteño Album for Los Tigres Del Norte And Friends MTV Unplugged.
Wisin Y Yandel have two nods for Best Urban Music Album for Los Vaqueros: El Regreso and Best Urban Song for "Estoy Enamorado."
Intocable are nominated for Best Norteño Album for Intocable 2011.
Rubio has a nod for Record Of The Year for "Golpes En El Corazón" (with Los Tigres Del Norte).
Previously announced performers are Pepe Aguilar, Calle 13, Franco De Vita with Alejandra Guzmán, Paula Fernandes, Maná with Prince Royce, Pitbull with Marc Anthony, Romeo Santos with Usher (in their live television debut together), Shakira, Sie7e, and Marco Antonio Solís. Previously announced presenters are Angelique Boyer, Chiquinquira Delgado, Sandra Echeverría, Erik Estrada, Kermit the Frog, Adamari López, Silvia Navarro, Sebastián Rulli, Zoe Saldana, Blanca Soto, and David Zepeda. Cristián de la Fuente and Lucero will co-host the Latin music industry's 12th annual premier event.
The 12th Latin GRAMMY Awards will be supported on radio via Univision Radio (the official Spanish-language radio network of the Latin GRAMMY Awards), and highlighted on the Internet at www.latingrammy.com and www.univisionmusica.com, including video interviews and photos, an extensive archive of past shows, and dedicated forums for fans to share their excitement leading up to the live broadcast. Additionally, the telecast will be distributed internationally to more than 100 countries.
For the first time ever, LatinGRAMMY.com will feature Latin GRAMMYs en Vivo, which will feature live coverage of the 12th Annual Latin GRAMMY Awards and interviews from various locations such as the green carpet, the Pre-Telecast Ceremony, backstage, and the media center beginning at 1:30 p.m. PT.
Preceding the Awards telecast, Univision will present exclusive "Noche De Estrellas" ("Night Of The Stars") coverage of the celebrity arrivals direct from the Latin GRAMMY Awards green carpet starting at 7 p.m. ET/PT (6 p.m. Central). Presented by "Nuestra Belleza Latina" host Giselle Blondet and "Sal Y Pimienta" host Lourdes Stephen, "Noche De Estrellas" will feature live interviews and commentary on the stars and their fashions, and will provide viewers with an intimate and up-close look at Latin music's most glamorous gala event.
A limited number of tickets to the 12th Annual Latin GRAMMY Awards are available to the public and may be purchased through the Mandalay Bay Events Center box office or Ticketmaster.
For updates and breaking news, visit The Latin Recording Academy's social networks on Twitter and Facebook.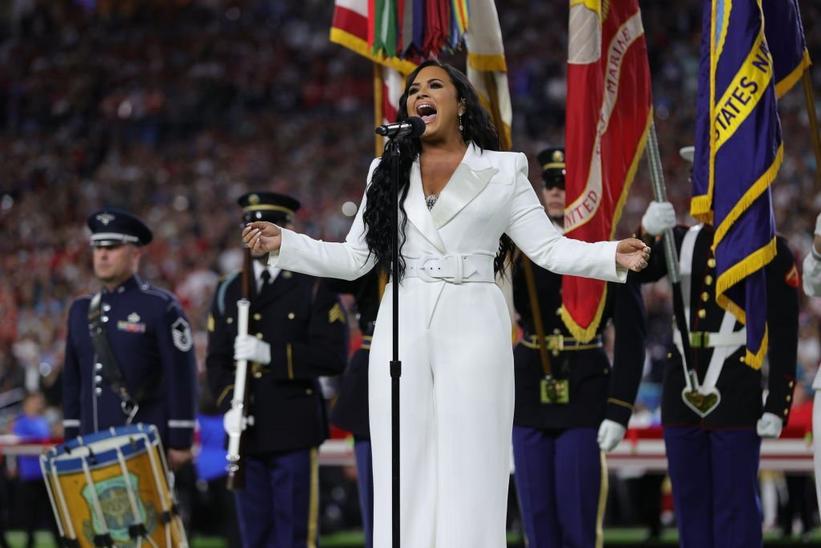 Demi Lovato performs at Super Bowl 2020
Photo: Tom Pennington/Getty Images
news
Watch Demi Lovato Sing The National Anthem At Super Bowl 2020
Following a touching performance at the 62nd GRAMMY Awards last month, the two-time GRAMMY nominee delivered a powerful rendition of the U.S. national anthem at the big game
GRAMMYs
/
Feb 3, 2020 - 04:56 am
Two-time GRAMMY nominee Demi Lovato is known for pouring her heart and soul into each of her songs and live shows, and her performance of the U.S. national anthem at Super Bowl 2020 today (Sunday, Feb. 2) was no different.
Dressed in a stunning, all-white suit, Lovato took on the highly coveted slot with confidence, tackling the song's high notes and powerful vocal melodies with poise and aplomb. Lovato now joins previous GRAMMY winners like Beyoncé, Alicia Keys, Lady Gaga, Christina Aguilera and Carrie Underwood among the artists who have performed "The Star-Spangled Banner" at the big game.
Read: Watch Jennifer Lopez And Shakira Deliver Dazzling Halftime Show At Super Bowl 2020
In what may seem like a cosmic coincidence, Lovato, who was announced as a guest singer for the big game last month, actually predicted she would one day "sing the national anthem at a Super Bowl" in a tweet she posted on Feb. 7, 2010, nearly 10 years to the day when she finally accomplished that same feat.
The Super Bowl show is the latest major performance for Lovato this year. Last month, she made her grand return to the stage when she delivered a touching performance of her new song, "Anyone," at the 62nd GRAMMY Awards. Her rendition, her first televised performance following a drug-related medical emergency in 2018, quickly became one of the most unforgettable moments from this year's GRAMMYs.
Other musical highlights from Super Bowl 2020 included a dazzling, star-studded halftime show from Jennifer Lopez and Shakira, which featured surprise performances from Bad Bunny and J Balvin, plus a beautiful rendition of "America the Beautiful" from four-time GRAMMY-winning gospel icon Yolanda Adams.