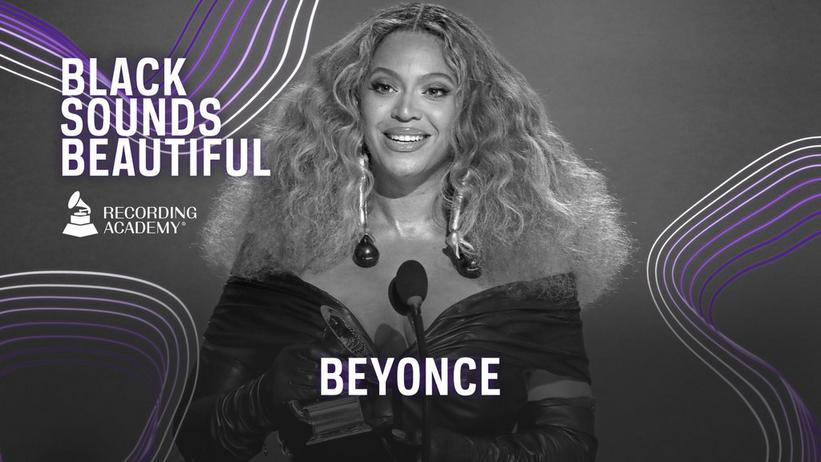 news
Black Sounds Beautiful: How Beyoncé Has Empowered The Black Community Across Her Music And Art
In the debut episode of GRAMMY.com's Black Sounds Beautiful series, learn about the many ways in which Beyoncé's words, music and initiatives have celebrated and elevated the Black community
Beyoncé doesn't only loom large in American culture just because of her hits. Although her musical accomplishments are staggering—at 28 GRAMMY wins, she holds the record for most GRAMMYs won by a woman—Beyoncé's ongoing commitment to uplifting and celebrating the Black community has become a key part of her legacy.
This goes beyond her empowering songs—it's in her public statements and art, too.
In the debut episode of GRAMMY.com's Black Sounds Beautiful series, a special series honoring Black music and culture in all its forms, learn about the many ways in which Beyoncé's words, music and initiatives have celebrated and elevated the Black community and how she remains a steadfast fighter for the accomplishments of Black people everywhere.
"It's important to me to show images to my children that reflect their beauty, so they can grow up in a world where they look in the mirror—first through their own families as well as the news, the Super Bowl, the Olympics, the White House, and the GRAMMYs—and see themselves and have no doubt that they're beautiful, intelligent and capable," Beyoncé said in an acceptance speech at the 59th GRAMMY Awards in 2017.
She doubled-down on the sentiment at the 2021 GRAMMY Awards show when she won the GRAMMY for Best R&B Performance for "BLACK PARADE," which she originally released on Juneteenth last year.
"As an artist, I believe it's my job, and all of our jobs, to reflect the times," she said in her GRAMMY acceptance speech this past March. "... So, I wanted to uplift, encourage and celebrate all of the beautiful Black queens and kings that continue to inspire me and inspire the whole world."
She's continued to do exactly that throughout her entire career.
In 2018, Beyoncé headlined Coachella, becoming the first-ever Black woman artist to headline the festival. She used the history-making moment as a platform to celebrate Black culture, inviting performers from historically Black colleges and universities (HBCUs) to the Coachella stage and mixing in vocal snippets of Black icons like Malcolm X and Chimamanda Ngozi Adichie. Her 2020 GRAMMY-nominated music film, Black Is King, is a "love letter" to Black men. The film is the visual counterpart to The Lion King: The Gift, a 2019 soundtrack album curated by Beyoncé that spotlights African and Afrobeats artists like Wizkid, Burna Boy, Mr Eazi and many others.
Check out the strengthening clip above and watch out for more episodes of Black Sounds Beautiful as GRAMMY.com's Black Music Month celebrations proceed throughout June.
Inside The Visual World Of Beyoncé And 'Black Is King,' Her "Love Letter" To Black Men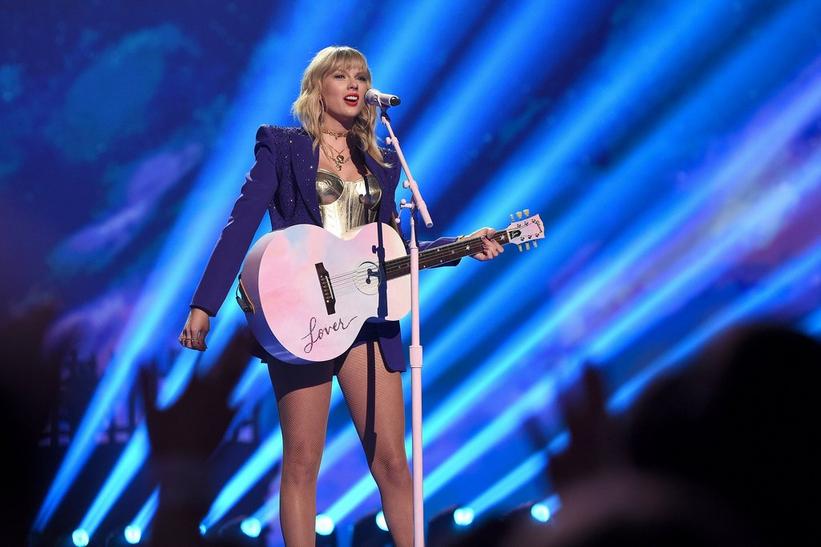 Photo: Dimitrios Kambouris/VMN19/Getty Images
news
Taylor Swift Plots 2020 World Tour With U.S. Dates For Lover Fest East & West
Following dates in Europe and South America, Swift will land in the U.S. for Lover Fest East and West, where the pop star will open Los Angeles' brand new stadium
GRAMMYs
/
Sep 18, 2019 - 02:38 am
Taylor Swift will be spreading the love in support of her hit album Lover.in 2020, but it may or may not be in a city near you. The GRAMMY winner announced plans for her summer 2020 tour in support of her seventh studio album, including two shows each in Foxborough, Mass. and Los Angeles for Lover Fest East and West respectively as the only four U.S. dates announced so far.
The Lover album is open fields, sunsets, + SUMMER. I want to perform it in a way that feels authentic. I want to go to some places I haven't been and play festivals. Where we didn't have festivals, we made some. Introducing, Lover Fest East + West! https://t.co/xw6YMN38WE pic.twitter.com/IhVPQ8DMUG

— Taylor Swift (@taylorswift13) September 17, 2019
The tour kicks off in Belgium on June 20 and hits festivals in seven European countries before heading to Sao Paulo, Brazil on July 18 then heading to U.S. Swift will then present Lover Fest West with back-to-back Los Angeles July 25 and 26 at the newly named SoFi Stadium. The concerts will serve as the grand opening of the much-anticipated NFL venue. The tour will wrap a double header at Gillette Stadiuim in Foxborough July 31 and Aug 1
"The Lover album is open fields, sunsets, + SUMMER. I want to perform it in a way that feels authentic," she tweeted. "I want to go to some places I haven't been and play festivals. Where we didn't have festivals, we made some. Introducing, Lover Fest East + West!"
Lover was released Aug. 23 and debuted at No. 1 on the Billboard 200. Her sold-out tour for her previous album, 2017's Reputation, was the highest grossing U.S. tour ever, breaking her own record.
Tickets for the new dates go on sale to the general public via Ticketmaster on Oct. 17.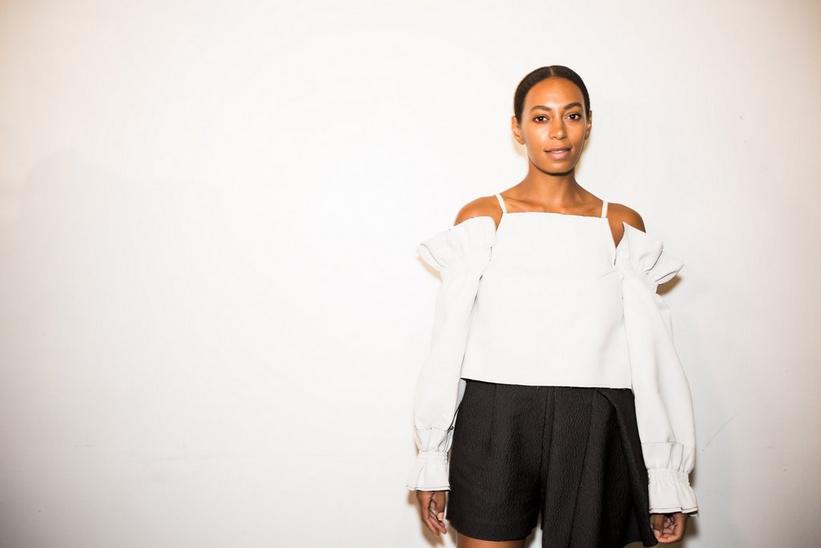 Photo: Daniel C. Sims/Getty Images
news
Solange To Play Benefit Show For Hurricane Harvey Relief
GRAMMY winner adds her name to the list of artists who are helping to raise millions in relief efforts for victims
GRAMMYs
/
Aug 31, 2017 - 04:37 am
GRAMMY winner Solange has announced she will be performing a benefit show to raise money for Hurricane Harvey relief efforts. The performance, called Orion's Rise, will be held at Boston's Orpheum Theatre on Sept. 8.
"I'm committed to partnering with organizations on the ground in Houston and making contributions to uplift the city that raised me with so much love," said Solange, a Houston native.
This announcement comes on the heels of other artists pledging their support, including Solange's sister, Beyoncé. But they are certainly not the only ones.
Beyoncé Vows "To Help As Many As We Can" In Wake Of Hurricane Harvey
Houston rapper Bun B and manager Scooter Braun (Justin Bieber, Ariana Grande) are organizing a televised benefit concert that will reportedly air on four national networks on Sept. 12.
Comedian Kevin Hart pledged $50,000 to relief efforts, and the fund he organized has earned nearly $2 million in additional financial support, with contributions from artists such as the Chainsmokers. All funds will go to the American Red Cross.
The Kardashians and Jenners, Nicki Minaj, and DJ Khaled have also announced they will make donations. Jennifer Lopez and her partner Alex Rodriguez joined in the fundraising efforts, pledging $25,000 each to the Red Cross.
In addition, GRAMMY winner Jack Antonoff is matching donations up to $10,000 for the Montrose Center in Houston, an LGBT community center. Chris Brown will donate $100,000 directly to "the people," and T.I. will donate $25,000 to relief efforts.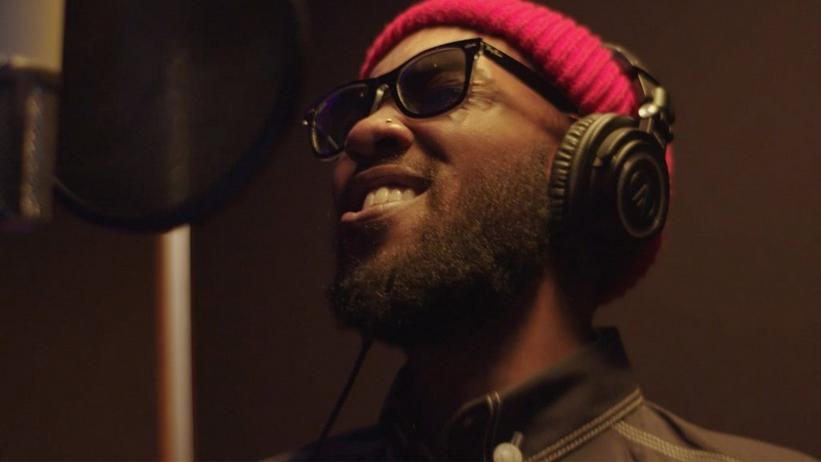 news
ReImagined At Home: Watch Ant Clemons Croon The Cosmic Blues In Performance Of Bill Withers' "Ain't No Sunshine"
Singer/songwriter Ant Clemons puts his own spin on Bill Withers' immortal "Ain't No Sunshine" in an exclusive performance for ReImagined At Home
GRAMMYs
/
Jun 15, 2021 - 08:13 pm
Why has Bill Withers' immortal hit, "Ain't No Sunshine," endured for decades? And, furthermore, why does it seem set to reverberate throughout the ages?
Could it be because it's blues-based? Because it's relatable to anyone with a pulse? Because virtually anyone with an ounce of zeal can believably yowl the song at karaoke?
Maybe it's for all of those reasons and one more: "Ain't No Sunshine" is flexible.
In the latest episode of ReImagined At Home, check out how singer/songwriter Ant Clemons pulls at the song's edges like taffy. With a dose of vocoder and slapback, Clemons recasts the lonesome-lover blues as the lament of a shipwrecked android.
Giving this oft-covered soul classic a whirl, Clemons reminds music lovers exactly why Withers' signature song has staying power far beyond his passing in 2020. It will probably be a standard in 4040, too.
Check out Ant Clemons' cosmic, soulful performance of "Ain't No Sunshine" above and click here to enjoy more episodes of ReImagined At Home.
ReImagined At Home: Keedron Bryant Powerfully Interprets John Legend's Love Song "Ordinary People"
news
"GRAMMY Effect" Spikes Sales
GRAMMYs
/
Dec 3, 2014 - 04:22 am
"GRAMMY Effect" Spikes Sales
The 52nd Annual GRAMMY Awards drove a 3.3 percent increase in album sales compared to last week, according to a Billboard report. The 2010 GRAMMY Nominees album jumped to No. 5 with sales of 71,000 units, a 55 percent increase. Top GRAMMY winner Beyoncé's I Am…Sasha Fierce rose to No. 14 with sales of 32,000 copies, a 101 percent increase. Other GRAMMY performers experiencing sales increases include Pink (up 234 percent), Dave Matthews Band (up 114 percent), the Zac Brown Band (up 82 percent), the Black Eyed Peas (up 76 percent), Taylor Swift (up 58 percent), and Lady Gaga (up 17 percent). Lady Antebellum, who also performed on the telecast, remained at No. 1 for the second consecutive week. (2/10)
Grainge Promoted To UMG CEO
Universal Music Group International Chairman and CEO Lucian Grainge has been promoted to CEO of Universal Music Group, effective Jan. 1, 2011. He will succeed Doug Morris and report to Jean-Bernard Lévy, chairman of the management board of Vivendi. Grainge will relocate from London to New York to serve as co-CEO of UMG in tandem with Morris for six months starting July 1. Morris, who has served as UMG chairman and CEO since 1995, will remain as company chairman. (2/10)