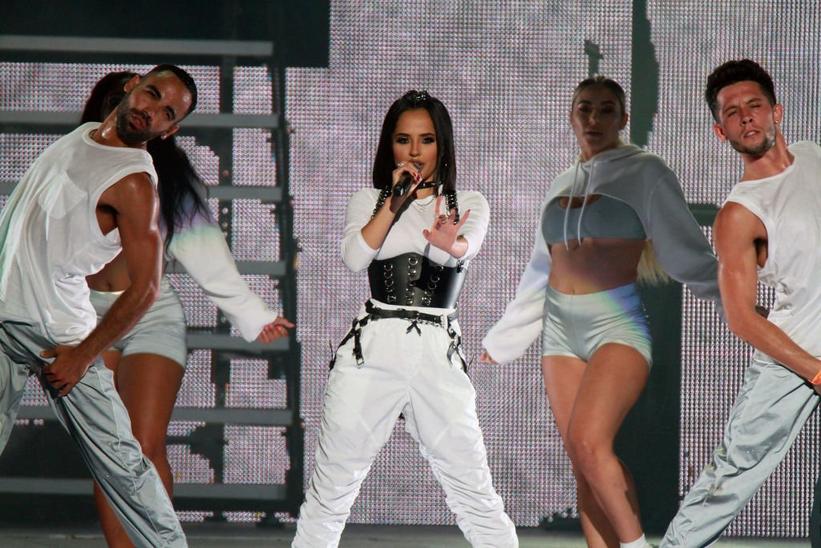 Photo: Gladys Vega/Getty Images
news
Tidal X Rock The Vote Show: Doja Cat, Becky G, CNCO & More Performers Announced
The streaming service's fifth annual benefit concert will raise money for the voting empowerment non-profit ahead of the 2020 election
GRAMMYs
/
Oct 3, 2019 - 11:03 pm
Today, streaming platform TIDAL announced the lineup and details for their fifth annual benefit concert, which will support nonprofit Rock the Vote this year. TIDAL X Rock the Vote will take place on Oct. 21 at the Barclays Center in Brooklyn and will feature Alicia Keys, Becky G, G-Eazy, Carnage, Farruko, Ty Dolla $ign, CNCO, Doja Cat, Dermot Kennedy, Lucky Daye and more.
New York Hot 97 radio powerhouse Angie Martinez will host the event, of which all net proceeds will be donated to Rock the Vote. Established in 1990, the nonprofit focusing on registering and engaging more people, especially young people, to vote. As we approach the 2020 elections, their work is understandably vital.
Early bird discount tickets are currently available for TIDAL members until 4:00 p.m. ET today. At that time, tickets will go on sale to the general public. More info can be found here.
Metal Remix Of Greta Thunberg's United Nation Speech To Benefit Greenpeace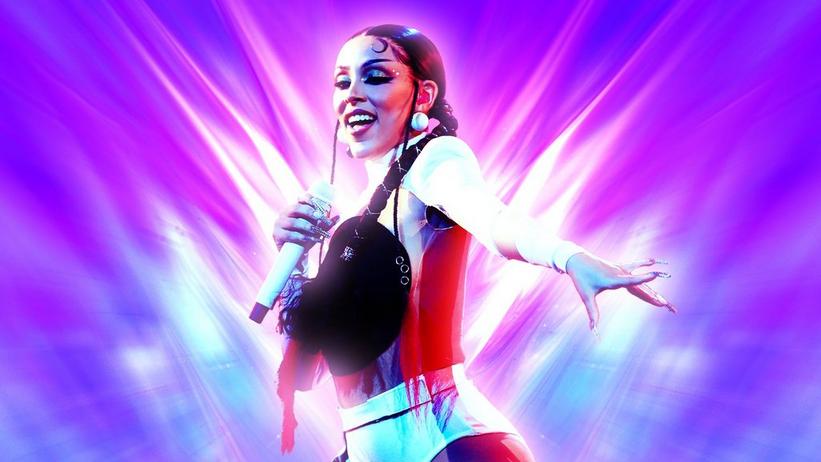 Doja Cat
Photo: Christopher Polk/NBC/NBCU Photo Bank via Getty Images
list
10 Songs That Show Doja Cat's Rap Skills: From "Vegas" To "Tia Tamara" & "Rules"
Doja Cat's rap skills are often overshadowed by her many other talents. Yet her bars are too solid to be negated, and her inventive vocal stylings worthy of adulation.
GRAMMYs
/
Jan 26, 2023 - 05:29 pm
Doja Cat is one of the most exciting talents of our time, and it's partly thanks to her refusal to stick to one sound. A triple threat, the artist sings, raps and dances with a vigor that's resulted in seven Top 10 hits and 16 GRAMMY nominations.
But due to the overwhelming popularity of her mainstream pop-forward smashes — including the twice-GRAMMY nominated "Say So," the SZA-assisted "Kiss Me More" (which scored the ladies their first win for Best Pop Duo/Group Performance last year) and her feature on Post Malone's "I Like You (A Happier Song)" — Doja's rap skills often get overshadowed by her other talents.
Yet Doja Cat is no mere pop star. Her bars are too solid to be negated, and she currently has five 2023 GRAMMY nominations to prove it. Doja's Elvis original motion picture soundtrack cut "Vegas" earned a Best Rap Performance nod, while Planet Her single "Woman" (which fuses sensual Afrobeats with sharp hip-hop rhymes) has three nominations including Best Pop Solo Performance, Best Music Video and Record Of The Year.
In celebration of Doja Cat's rap prowess, we've gathered her best rap songs, from solo album cuts to unforgettable guest features.
"Vegas" (2022)
What makes Doja Cat's artistry so mesmerizing is the ease in which she floats from singing to spitting. On "Vegas," the surefire highlight from last year's Elvis soundtrack, her delicate vocals play a supporting role in amplifying her fiery bars. Her rapping is the star of the show as she unleashes fury at an ex-lover who did her wrong: "Had your ass sittin' first class with your burnt ass out in Abu Dhabi / Coulda been what we shoulda been but you lost a bet."
"Vegas" is a perfect marriage of historical homage (it chops up Shonka Dukureh's cover of Big Mama Thornton's original rendition of "Hound Dog") and millennial s— talking that led to a Best Rap Performance nomination at the 2023 GRAMMYs.
"Do It" Remix - Chloe x Halle (2020)
Chloe x Halle gathered an all-star lineup of women rappers for the remix to their sultry hit single "Do It." While the City Girls and Latto brought their own heat, Doja Cat stole the show. Appointed the opening verse, the artist rides the twinkling beat effortlessly but also brings her signature cheeky energy (she literally coughs in the middle of the verse). It leaves you wondering why Doja wasn't secured for the original version in the first place.
"Tia Tamera" feat. Rico Nasty (2019)
What makes Doja Cat so endearing is that she isn't afraid to get weird. So when she called upon fellow rapper Rico Nasty for "Tia Tamera" — a track on the deluxe edition Amala, her debut album — we knew we were going to be in for a wild ride. The pair balances their kitschy flows and sheer silliness (Doja is comparing her breasts to the iconic '90s twins) with impressive wordplay ("Dug in the guts and I skeet her") to remind you how much they take their rapping seriously.
The Roxana Baldovin-directed video revs up the raucous factor with a neon-colored, '90s-inspired explosion featuring homages to "Sister, Sister," Lisa Frank and Nickelodeon's "Double Dare" game show.
"Rules" (2019)
Doja Cat's rapping often gets compared to Kendrick Lamar for her ability to twist her vocal stylings to invent new effects. On "Rules," Doja Cat's timbre creates an earworm rollercoaster, leaping from a helium-like tone to velvety seduction.
The Hot Pink song is also one of her most serious, which forces you to pay attention to her lyrical adaptability. "Said play with my p—y/ But don't play with my emotions," she commands over a Western-inspired production. And better believe listeners obliged. 
"Need To Know" (2021)
The GRAMMY-nominated Planet Her was an adventure into Doja's kooky world, and "Need To Know" was the spaceship to launch us into the stratosphere. Doja Cat transforms into a full alien as she rides on icy synths and crashing snares. It's maddening how she confidently jumps from cocky ("I don't play with my pen / I mean what I write") to erotic "Oh, wait, you a fan of the magic? / Poof, p—y like an Alakazam" while never losing her sense of humor. It comes as no surprise that "Need To Know" earned a Best Melodic Rap Performance nomination at the 2022 GRAMMYs.
"Up And Down"  (2021)
Doja Cat loves teasing her fans on social media, often sharing songs that she's working on but likely won't release. Luckily, she gifted listeners with "Up And Down," which she first previewed during an Instagram Live in 2018. She recorded the song in real time, but fans had to hold their breath for three years to hear the official version on the deluxe edition of Planet Her. The wait was worth it, of course, as Doja's staccato flow and signature cheekiness ("Y'all ain't s— but I flush") still sounded fresh.
"Pu
**
y Talk - City Girls (2020)
City Girls and Doja Cat are all known for unapologetic praising the power of the woman, so it was only a matter of time when they linked up for this raunchy banger. There is nothing subtle about the song, as Miami-based City Girls explicitly stating how wealthy they need their sexual partners to be. Doja Cat holds her own, dishing a platter of R-rated afterhours innuendos that would make Lil Kim' proud.
"Best Friend" - Saweetie (2021)
You know the musical chemistry is undeniable when it scores you a GRAMMY nomination for Best Rap Song. That's the case for Saweetie and Doja Cat, whose "Best Friend" was filled to the brim with feel-good energy. The single is all about celebrating friendship and sisterhood, and the song poses the two in an unofficial competition on who can give the other the most compliments. Doja Cat serves double-duty on the twerk-friendly chorus and a verse that shows she's a ride-or-die friend: "That's my best friend, if you need a freak / I ain't dumb, but motherf—er, she my Tweedledee."
"Make That Cake" Remix - LunchMoney Lewis (2019)
LunchMoney Lewis' "Make That Cake" single didn't gather much attention when it first dropped in the summer of 2019, but that all changed when he called upon Doja Cat for the remix not too longer after. Often credited as the artist's most underrated guest features, it's the best showcase of her clever and technical wordplay. "Mark my words, hit a billion like I'm Mark Zucker / Big news, Takanawa, Tom Tucker," she spits, making a handful of pop culture references (the Facebook CEO's wealth, Family Guy news reporters and "zucker" translating to "sugar" in German) in a single bar.
"Get Into It (Yuh)"  (2021)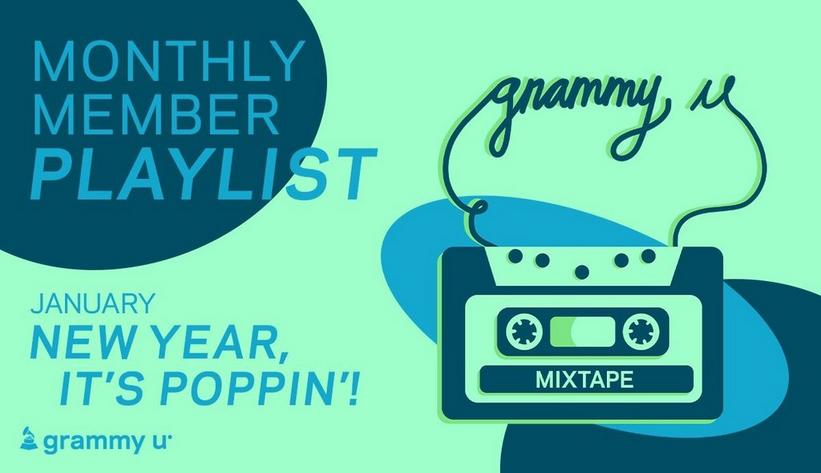 news
Press Play On GRAMMY U Mixtape: New Year, It's Poppin'! Monthly Member Playlist
The GRAMMY U Mixtape is a monthly, genre-spanning playlist to quench your thirst for new tunes, all from student members. GRAMMY U celebrates new beginnings with fresh pop tunes that will kickstart 2023.
GRAMMYs
/
Jan 6, 2023 - 12:17 am
Did you know that among all of the students in GRAMMY U, songwriting and performance is one of the most sought after fields of study? We want to create a space to hear what these students are creating today!
The GRAMMY U Mixtape, now available for your listening pleasure, highlights the creations and fresh ideas that students are bringing to this industry directly on the Recording Academy's Spotify and Apple Music pages. Our goal is to celebrate GRAMMY U members, as well as the time and effort they put into making original music — from the songwriting process to the final production of the track.
Each month, we accept submissions and feature 20 to 25 songs that match that month's theme. This month we're ringing in 2023 with our New Year, It's Poppin'! playlist, which features fresh pop songs that bring new year, new you vibes. Showcasing talented members from our various chapters, we felt these songs represented the positivity and hopefulness that GRAMMY U members embody as they tackle this upcoming year of exciting possibilities.
So, what's stopping you? Press play on GRAMMY U's Mixtape and listen now on Spotify below and Apple Music.
Want to be featured on the next playlist? Submit your songs today! We are currently accepting submissions for songs of all genres for consideration for our February playlist. Whether you write pop, rock, hip hop, jazz, or classical, we want to hear from you. Music must be written and/or produced by the student member (an original song) and you must be able to submit a Spotify and/or Apple Music link to the song. Students must be a GRAMMY U member to submit.
About GRAMMY U:
GRAMMY U is a program that connects college students with the industry's brightest and most talented minds and provides those aspiring professionals with the tools and opportunities necessary to start a career in music.     
Throughout each semester, events and special programs touch on all facets of the industry, including the business, technology, and the creative process.
As part of the Recording Academy's mission to ensure the recorded arts remain a thriving part of our shared cultural heritage, GRAMMY U establishes the necessary foundation for music's next generation to flourish.
Not a member, but want to submit to our playlist? Apply for GRAMMY U Membership here.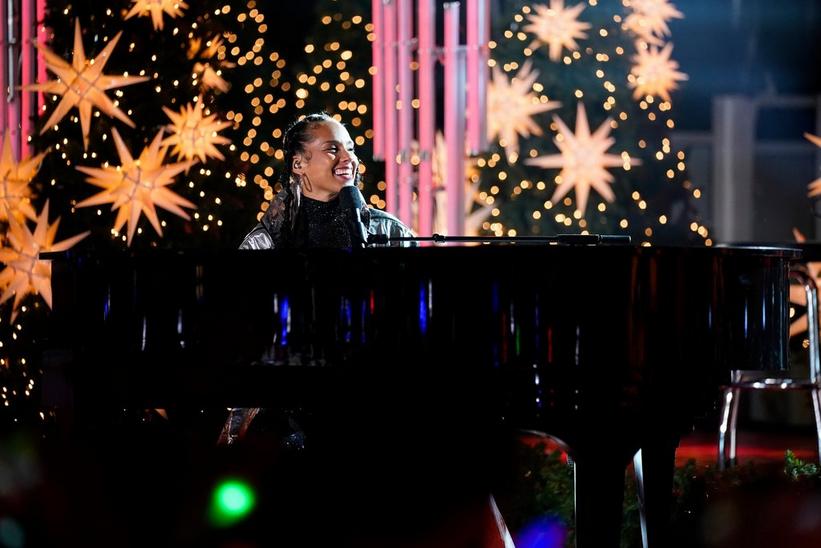 Alicia Keys performs at the 90th annual Rockefeller Center Christmas Tree Lighting in November 2022.
Photo: Ralph Bavaro/NBC via Getty Images
news
Listen: Get Jolly With New Holiday Music From Dolly Parton, Phoebe Bridgers, Pentatonix, Alicia Keys & More
This year saw several new holiday albums and singles from artists of all genres, from Backstreet Boys to Gloria Estefan. Get in the spirit with this festive 30-song playlist.
GRAMMYs
/
Dec 16, 2022 - 04:05 pm
As we're all stringing up colorful lights and scrambling to buy last-minute gifts, music shines as the one constant in our lives amid the rush of the holiday season.
Some playlists have been bursting with holiday music since early autumn, with releases such as Dolly Parton's "A Smoky Mountain Christmas" dropping back in August and Joss Stone's Merry Christmas, Love releasing in September. Since then, several more holiday albums arrived, whether they were new projects from artists such as Alicia Keys and Thomas Rhett or polished deluxe editions from the likes of Reba McEntire and Norah Jones.
Beyond releasing albums, many artists have also found their holiday spirit by releasing festive singles. Remi Wolf brings her bubbly personality to warm covers of "Last Christmas" and "Winter Wonderland," Dan + Shay remind us to throw a "Holiday Party" with loved ones, and Phoebe Bridgers shares her annual holiday cover, this year a rendition of the Handsome Family's "So Much Wine." And even stars such as RuPaul, Jimmy Fallon and Ryan Reynolds surprised with holiday singles this season.
Groups such as Pentatonix and Backstreet Boys joined in on the fun with their own cheery holiday albums, and Gloria Estefan and her family capture the joys of love in a snowglobe on Estefan Family Christmas. Collaborations sparkle with holiday magic as well; Ingrid Michaelson and A Great Big World team up for "It's Almost Christmas," and Kelly Clarkson and Ariana Grande perform "Santa, Can't You Hear Me" in a thrilling live version.
So bundle up, grab some hot cocoa, and listen to some new holiday music in this very merry playlist — check it out on Pandora, Spotify, Apple Music, and Amazon Music.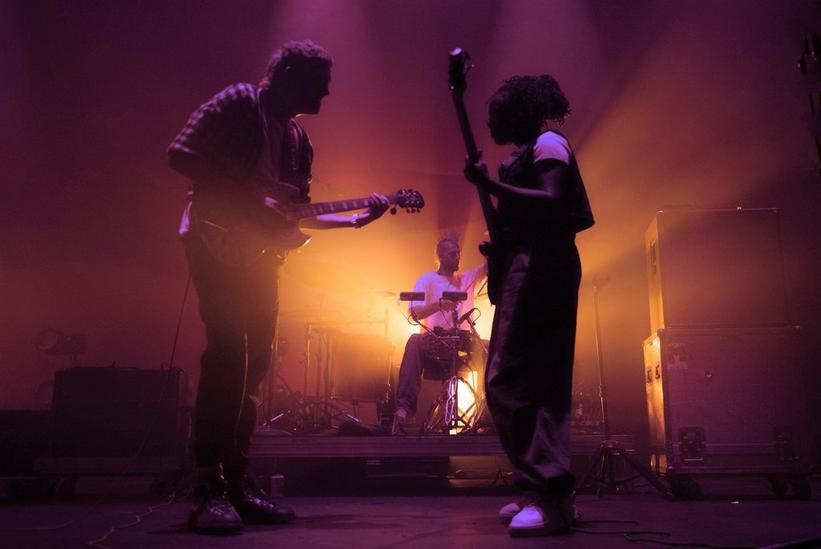 list
A Guide To Modern Funk For The Dance Floor: L'Imperatrice, Shiro Schwarz, Franc Moody, Say She She & Moniquea
James Brown changed the sound of popular music when he found the power of the one and unleashed the funk with "Papa's Got a Brand New Bag." Today, funk lives on in many forms, including these exciting bands from across the world.
GRAMMYs
/
Nov 25, 2022 - 04:23 pm
It's rare that a genre can be traced back to a single artist or group, but for funk, that was James Brown. The Godfather of Soul coined the phrase and style of playing known as "on the one," where the first downbeat is emphasized, instead of the typical second and fourth beats in pop, soul and other styles. As David Cheal eloquently explains, playing on the one "left space for phrases and riffs, often syncopated around the beat, creating an intricate, interlocking grid which could go on and on." You know a funky bassline when you hear it; its fat chords beg your body to get up and groove.
Brown's 1965 classic, "Papa's Got a Brand New Bag," became one of the first funk hits, and has been endlessly sampled and covered over the years, along with his other groovy tracks. Of course, many other funk acts followed in the '60s, and the genre thrived in the '70s and '80s as the disco craze came and went, and the originators of hip-hop and house music created new music from funk and disco's strong, flexible bones built for dancing.
Legendary funk bassist Bootsy Collins learned the power of the one from playing in Brown's band, and brought it to George Clinton, who created P-funk, an expansive, Afrofuturistic, psychedelic exploration of funk with his various bands and projects, including Parliament-Funkadelic. Both Collins and Clinton remain active and funkin', and have offered their timeless grooves to collabs with younger artists, including Kali Uchis, Silk Sonic, and Omar Apollo; and Kendrick Lamar, Flying Lotus, and Thundercat, respectively.
In the 1980s, electro-funk was born when artists like Afrika Bambaataa, Man Parrish, and Egyptian Lover began making futuristic beats with the Roland TR-808 drum machine — often with robotic vocals distorted through a talk box. A key distinguishing factor of electro-funk is a de-emphasis on vocals, with more phrases than choruses and verses. The sound influenced contemporaneous hip-hop, funk and electronica, along with acts around the globe, while current acts like Chromeo, DJ Stingray, and even Egyptian Lover himself keep electro-funk alive and well.
Today, funk lives in many places, with its heavy bass and syncopated grooves finding way into many nooks and crannies of music. There's nu-disco and boogie funk, nodding back to disco bands with soaring vocals and dance floor-designed instrumentation. G-funk continues to influence Los Angeles hip-hop, with innovative artists like Dam-Funk and Channel Tres bringing the funk and G-funk, into electro territory. Funk and disco-centered '70s revival is definitely having a moment, with acts like Ghost Funk Orchestra and Parcels, while its sparkly sprinklings can be heard in pop from Dua Lipa, Doja Cat, and, in full "Soul Train" character, Silk Sonic. There are also acts making dreamy, atmospheric music with a solid dose of funk, such as Khruangbin's global sonic collage.
There are many bands that play heavily with funk, creating lush grooves designed to get you moving. Read on for a taste of five current modern funk and nu-disco artists making band-led uptempo funk built for the dance floor. Be sure to press play on the Spotify playlist above, and check out GRAMMY.com's playlist on Apple Music, Amazon Music and Pandora.
Say She She
Aptly self-described as "discodelic soul," Brooklyn-based seven-piece Say She She make dreamy, operatic funk, led by singer-songwriters Nya Gazelle Brown, Piya Malik and Sabrina Mileo Cunningham. Their '70s girl group-inspired vocal harmonies echo, sooth and enchant as they cover poignant topics with feminist flair.
While they've been active in the New York scene for a few years, they've gained wider acclaim for the irresistible music they began releasing this year, including their debut album, Prism. Their 2022 debut single "Forget Me Not" is an ode to ground-breaking New York art collective Guerilla Girls, and "Norma" is their protest anthem in response to the news that Roe vs. Wade could be (and was) overturned. The band name is a nod to funk legend Nile Rodgers, from the "Le freak, c'est chi" exclamation in Chic's legendary tune "Le Freak."
Moniquea
Moniquea's unique voice oozes confidence, yet invites you in to dance with her to the super funky boogie rhythms. The Pasadena, California artist was raised on funk music; her mom was in a cover band that would play classics like Aretha Franklin's "Get It Right" and Gladys Knight's "Love Overboard." Moniquea released her first boogie funk track at 20 and, in 2011, met local producer XL Middelton — a bonafide purveyor of funk. She's been a star artist on his MoFunk Records ever since, and they've collabed on countless tracks, channeling West Coast energy with a heavy dose of G-funk, sunny lyrics and upbeat, roller disco-ready rhythms.
Her latest release is an upbeat nod to classic West Coast funk, produced by Middleton, and follows her February 2022 groovy, collab-filled album, On Repeat.
Shiro Schwarz
Shiro Schwarz is a Mexico City-based duo, consisting of Pammela Rojas and Rafael Marfil, who helped establish a modern funk scene in the richly creative Mexican metropolis. On "Electrify" — originally released in 2016 on Fat Beats Records and reissued in 2021 by MoFunk — Shiro Schwarz's vocals playfully contrast each other, floating over an insistent, upbeat bassline and an '80s throwback electro-funk rhythm with synth flourishes.
Their music manages to be both nostalgic and futuristic — and impossible to sit still to. 2021 single "Be Kind" is sweet, mellow and groovy, perfect chic lounge funk. Shiro Schwarz's latest track, the joyfully nostalgic "Hey DJ," is a collab with funkstress Saucy Lady and U-Key.
L'Impératrice
L'Impératrice (the empress in French) are a six-piece Parisian group serving an infectiously joyful blend of French pop, nu-disco, funk and psychedelia. Flore Benguigui's vocals are light and dreamy, yet commanding of your attention, while lyrics have a feminist touch.
During their energetic live sets, L'Impératrice members Charles de Boisseguin and Hagni Gwon (keys), David Gaugué (bass), Achille Trocellier (guitar), and Tom Daveau (drums) deliver extended instrumental jam sessions to expand and connect their music. Gaugué emphasizes the thick funky bass, and Benguigui jumps around the stage while sounding like an angel. L'Impératrice's latest album, 2021's Tako Tsubo, is a sunny, playful French disco journey.
Franc Moody
Franc Moody's bio fittingly describes their music as "a soul funk and cosmic disco sound." The London outfit was birthed by friends Ned Franc and Jon Moody in the early 2010s, when they were living together and throwing parties in North London's warehouse scene. In 2017, the group grew to six members, including singer and multi-instrumentalist Amber-Simone.
Their music feels at home with other electro-pop bands like fellow Londoners Jungle and Aussie act Parcels. While much of it is upbeat and euphoric, Franc Moody also dips into the more chilled, dreamy realm, such as the vibey, sultry title track from their recently released Into the Ether.
The Rise Of Underground House: How Artists Like Fisher & Acraze Have Taken Tech House, Other Electronic Genres From Indie To EDC