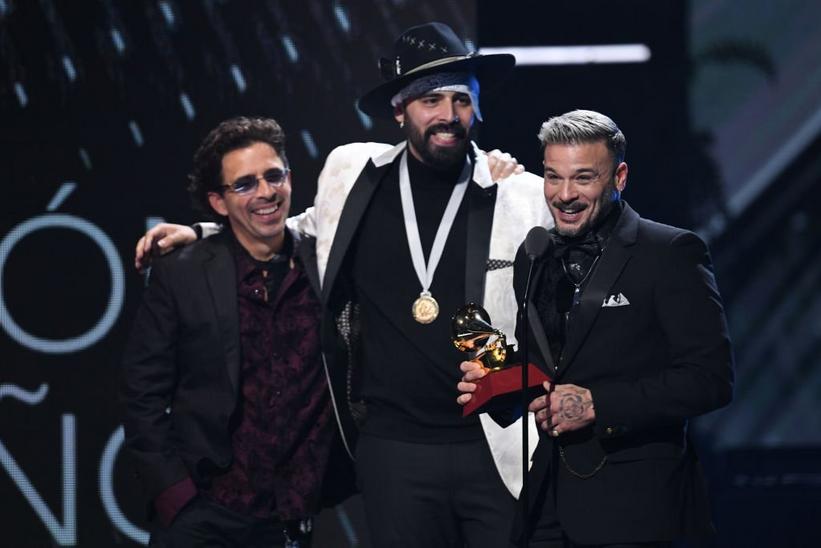 Photo: Photo: Kevin Winter/Getty Images
news
Pedro Capo Wins Song Of The Year For "Calma" At The 2019 Latin GRAMMYs
The Puerto Rican singer won the coveted award on his birthday
GRAMMYs
/
Nov 15, 2019 - 07:23 am
Pedro Capo, Gabriel Edgar González Pérez and George Noriega won Song Of The Year For "Calma" At The 2019 Latin GRAMMYs.
"What a year, what a night," Capo, who was celebrating his birthday, said during his acceptance speech. "Thanks for believing in me." He also gave a shout-out to his colleagues" "I try to emulate you, I share it with you."
The Puerto Rico singer won Best Urban Fusion/Performance earlier for the "Calma (Remix)" featuring Farruko earlier in the evening.
Other nominees included: Rubén Blades for "El País," Juan Luis Guerra for "Kitipun," Camila Cabello & Alejandro Sanz for "Mi Persona Favorita," Alejandro Sanz' "No Tengo Nada," Kany García & Tommy Torres' "Quédate," Rafael Arcaute, Alessia Cara, Camilo Echeverry, Juanes, Mauricio Montaner, Ricardo Montaner & Tainy for "Querer Mejor," Sebastián Yatra for "Un Año," Tiago Iorc for "Desconstrução" and Fonseca for "Ven."
Bad Bunny Wins Best Urban Music Album For 'X 100Pre' At The 2019 Latin GRAMMYs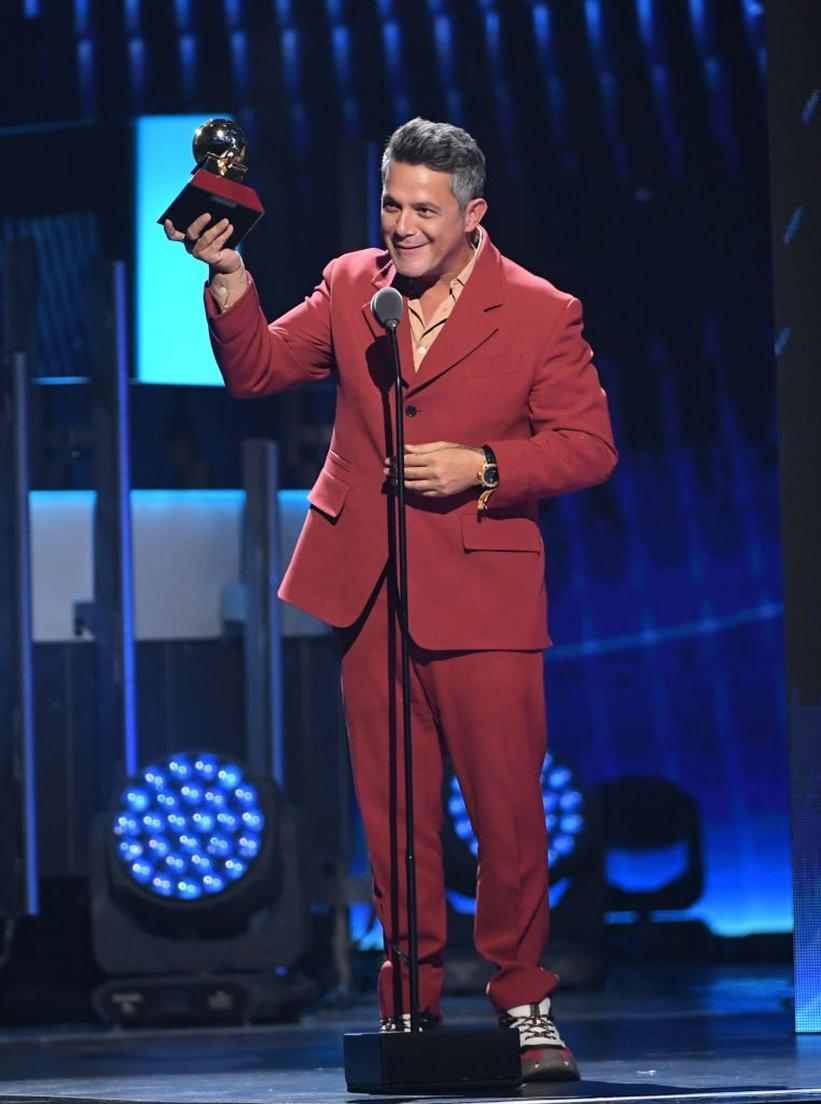 Photo: Kevin Winter/Getty Images
news
Alejandro Sanz & Camila Cabello Win Record Of The Year For "Mi Persona Favorita" At The 2019 Latin GRAMMYs
The song also won Best Pop Song earlier in the night
GRAMMYs
/
Nov 15, 2019 - 08:42 am
Alejandro Sanz & Camila Cabello picked up their second Latin GRAMMY of the night for "Mi Persona Favorita" after winning the award for Best Record of the Year. The duo won earlier in the night for Best Pop Song.
Sanz dedicated the award to his mother, who passed away about eight years ago and would have celebrated her birthday tonight.
Other nominees in the category included "Parecen Viernes" by Marc Anthony, "Verdades Afiladas" by Andrés Calamaro, "Ahí Ahí" by Vicente García, "Kitipun" by Juan Luis Guerra. "Querer Mejor" by Juanes Featuring Alessia Cara, "La Plata" by Juanes Featuring Lalo Ebratt, "Aute Cuture by Rosalía and "Cobarde" by Ximena Sariñana.
Sanz was also nominated for "No Tengo Nada" in the same category and was nominated in seven other categories for the 20th Latin GRAMMYs.
The 20th Annual Latin GRAMMY Awards Nominations Complete List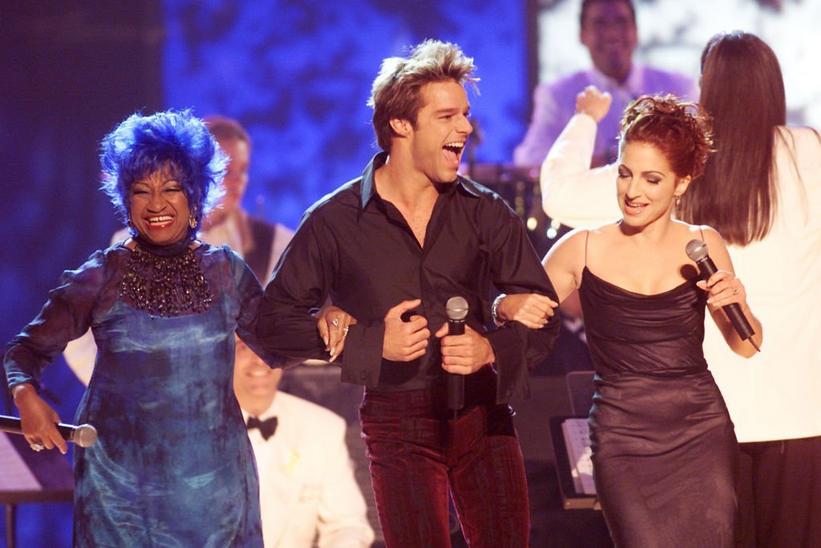 Celia Cruz, Ricky Martin & Gloria Estefan at the 2000 Latin GRAMMYs
Photo: Frank Micelotta/Getty Images
news
Ricky Martin To Host The Biggest Night In Latin Music 19 Years After Performing At Inaugural Show
Roselyn Sánchez & Paz Vega will help the iconic singer with hosting duties at the 20th Latin GRAMMY Awards
GRAMMYs
/
Oct 25, 2019 - 09:47 pm
The Latin Recording Academy has announced the iconic three-time Latin GRAMMY winner/two-time GRAMMY winner Ricky Martin as the co-host of the Biggest Night in Latin music, the 20th Latin GRAMMY Awards.
The show, which celebrates 20 years of excellence in Latin music on Nov. 14 in Las Vegas, will be the first awards show the Latin pop king has ever hosted. Puerto Rican actor/singer Roselyn Sánchez and Spanish actor Paz Vega will take on co-hosting duties with the "Livin' La Vida Loca" singer.
While the 2019 Latin GRAMMYs will mark Sánchez's fourth time hosting the Biggest Night in Latin Music, Vega will also be making her Latin GRAMMY hosting debut.
Read: GRAMMY Museum To Celebrate 20 Years Of Latin GRAMMY Excellence With New Exhibit
The 20th anniversary awards show will not only be a big moment for Latin music as a whole, but for Martin himself, who has a long history with the Latin GRAMMYs and performed at the inaugural show. At the first show, the 2000 Latin GRAMMY Awards, he received his first two nominations and, as the Latin Recording Academy themselves put it, "delivered one of the most memorable performances to date" alongside two other legendary artists in the Latin world: Celia Cruz and Gloria Estefan.
"I was just thinking about the first time I walked on to that stage, holding hands with Celia Cruz and Gloria Estefan—and oh my god, it's been 20 years," Martin told Entertainment Weekly remembering back to the moment. "It's been a whirlwind of emotions ever since, but it's been beautiful. I'm really looking forward to [hosting]."
Watch: Celia Cruz Win Best Salsa Performance At The First-Ever Latin GRAMMYs | GRAMMY Rewind
In 2001, Martin, who earlier this year opened the 61st GRAMMY Awards with a vibrant performance ​along with J Balvin, Arturo Sandoval, Camila Cabello and Young Thug, took home his first Latin GRAMMY win, for Best Short Form Music Video for the Spanish-language version of "She Bangs." In 2006, his ongoing philanthropic endeavors in his native Puerto Rico and elsewhere earned him the high honor of the Latin Recording Academy's Person of the Year.
A limited number of tickets for the 20th Latin GRAMMY Awards, taking place at MGM Grand Garden Arena in Las Vegas on Nov. 14, are still available for purchase at www.axs.com. You can also tune into the show on Univision around the world from 8-11 p.m. ET/PT (7 p.m. CT).
Stay tuned to GRAMMY.com, as well as @RecordingAcad and @LatinGRAMMYs on Twitter the week of the show to catch the biggest wins and onstage magic.
La Santa Cecilia On Love, Loss & Using Music To Heal In New Album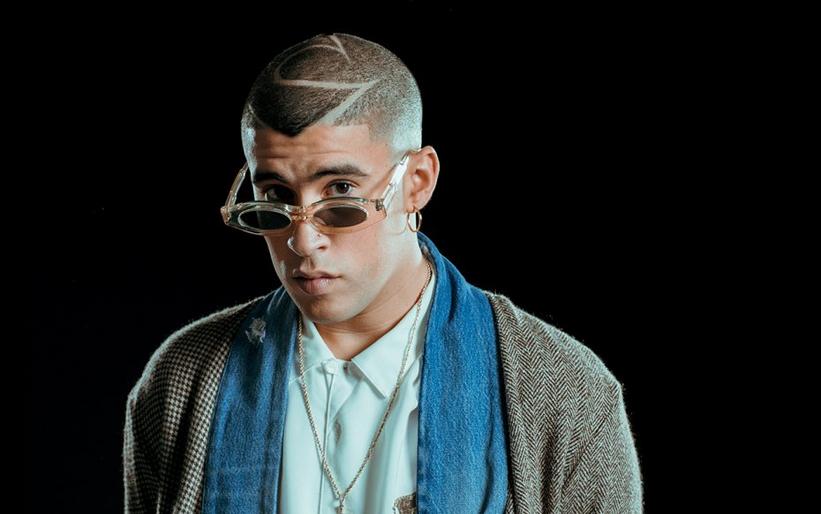 news
2019 Latin GRAMMYs Viewer's Guide: Here's How, When & Where To Watch Live
The 20th Latin GRAMMYs are almost here! Don't miss a minute of the action surrounding the Biggest Night In Latin Music...
GRAMMYs
/
Nov 12, 2019 - 06:15 am
This Thursday, Nov. 14, marks the 20th Latin GRAMMY Awards, but the celebration starts early with the Special Awards and Latin Recording Academy Person Of The Year, all taking place this week in Las Vegas. The good news is, no matter where you are, you can catch all the action. Here's how and where to watch.
CLICK HERE For The Complete, Up-To-The-Minute List Of 2019 Latin GRAMMY Winners
The party starts with the Latin GRAMMYs Special Awards 2019 on Nov. 13, and you can watch LIVE on Facebook at 10:30 a.m. PST. At this exclusive private lunch event held at the Waldorf Astoria in Las Vegas, Lifetime Achievement Awards will be presented to Eva Ayllón, Joan Baez, José Cid, Lupita D'Alessio, Hugo Fattoruso, Pimpinela, Omara Portuondo and José Luis Rodríguez "El Puma." The Academy's Trustees Award will be presended to the "Father of rock en español," Mario Kaminsky.
Also on Nov. 13, superstar singer/songwriter Juanes will be honored as the 2019 Latin Recording Academy Person Of The Year. The event will take place at the MGM Grand Las Vegas. Fans can catch a glimpse of the action as the red carpet arrivals will be streamed LIVE on Facebook at 6:30 p.m. PT. An incredible array of stars are confirmed to pay tribute to Juanes, including performances from current Latin GRAMMY Awards nominees Cami, Alessia Cara, Paula Fernandes, Fonseca, Juan Luis Guerra, Mon Laferte, Morat, Ozuna, Draco Rosa, Rosalía, Alejandro Sanz and Sebastián Yatra, plus Jesse & Joy, Fito Páez and Pablo López. Acclaimed guitarist Orianthi will also take the stage.
On Thursday, Nov. 14, The Biggest Night In Latin Music begins with the Latin GRAMMY Premiere, and the Latin GRAMMYs Facebook page is once again the place to be leading up to the show, where the first Latin GRAMMYs of the evening will be awarded. Facebook LIVE coverage starts at 1:30 p.m. PST. The Premiere, hosted by Lali, will feature performances from Anavitória, Cami, Luis Enrique & C4 Trío and Leiva.
Following the Latin GRAMMYs Premiere, the action moves to the Latin GRAMMYs red carpet at 3:30 p.m. PST and continues with backstage coverage during the show starting at 5 p.m. PST, all on Facebook LIVE. The exclusive behind-the-scenes live stream coverage will include interviews from various locations, including the red carpet, backstage and the media center.
Be sure to tune in for the main event, the 20th Latin GRAMMY Awards, airing Thursday, Nov. 14, on Univision at 8 p.m. Confirmed performers at the 20th Latin GRAMMYs include Paula Arenas, Bad Bunny, Alessia Cara, Alex Fernández, Vicente Fernández, Draco Rosa, Ximena Sariñana, Sech, Sebastián Yatra, Alejandro Fernández, Natalia Jiménez and Olga Tañón. The show will be hosted by Ricky Martin alongside internationally renowned actresses Roselyn Sánchez and Paz Vega.
Now you know the details on all things Latin GRAMMYs. Head over to the full list of nominees to see who's nominated this year. Enjoy!
Want more ways to stay up-to-speed on all things Latin GRAMMYs? Check out the official Latin GRAMMY App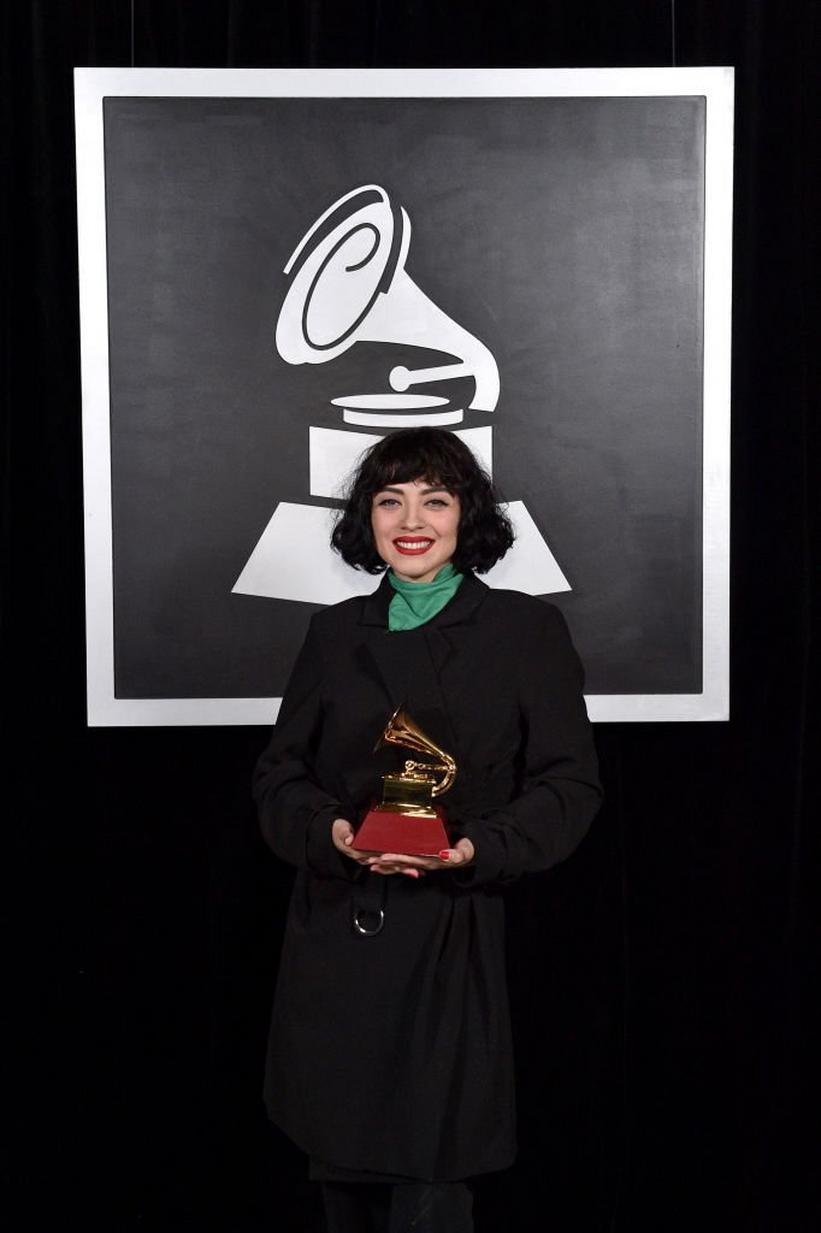 Photo: David Becker/Getty Images
news
Mon Laferte Wins Best Alternative Album For 'Norma' At The 2019 Latin GRAMMYs
The singer/songwriter dedicated the win to Chile, her country
GRAMMYs
/
Nov 15, 2019 - 03:18 am
Mon Laferte has won Best Alternative Album at the 20th Latin GRAMMYs for Norma.
"What emotion... [Thanks] to my collegues ... and especially to the public, the people, the fans that are there, without people nothing could happen." she said during her acceptance speech about the album recorded in one take. "This is for Chile." The singer/songwriter also read a note from a fellow Chilean singer/songwriter addressing the current socio-political events happening in the country.
Earlier this year, the Chilean singer told the Recording Academy that Norma was meant to represent where she comes from.
"So, Norma is an album created conceptually as the storytelling of 10 chapters of a relationship—in songs. [I wanted to bring in] my roots, not only where I come from, but more Pan-regional sounds—so you have mambo, you have salsa, you have many other genre," she said.
The 20th Annual Latin GRAMMY Awards Nominations Complete List