interview
Meet The First-Time GRAMMY Nominee: Japanese Breakfast's Michelle Zauner On Self-Actualization, Grieving In Public And Her Nominations For 'Jubilee' At The 2022 GRAMMY Awards
Japanese Breakfast is nominated for two GRAMMYs at the 2022 GRAMMY Awards. Their leader, Michelle Zauner, opened up to GRAMMY.com about how the nominations feel, and why personal and global crises just made her more motivated.
GRAMMYs
/
Mar 9, 2022 - 03:42 pm
When the pandemic first descended on humanity, countless millennials moved home, donned pajama pants and brooded at their parents' kitchen islands. In this sea of dejected Instagram posts, though, a few public figures stood out — those who decided to thrive during the age of demoralization. One conspicuous example was the singer, songwriter and debut author Michelle Zauner. 
Zauner hit two professional home runs during the pajama-pants era. In April 2020, she released her affecting memoir Crying in H Mart, and that June, her band Japanese Breakfast released a critically acclaimed album, Jubilee. Granted, the lion's share of both projects was completed before we started wiping down bags of Doritos — and Zauner wasn't immune to "being depressed and eating a lot." Still, the timing of her breakthroughs speaks to her character.
Read More: How Japanese Breakfast Found Joy On Her New Album Jubilee
"I've discovered through the past few years that I'm a surprisingly optimistic person — I'm a secret hopeful person!" she quips. "Because in any narrative or story I've told, it's been important for me to find some type of hope to cling to. I certainly am not one to dwell on the negative. It doesn't help me to have that be my end goal."
As such, accentuating the positive was something of an animating force while making Jubilee — and the result was a critically-acclaimed album on top of a New York Times bestseller.
Japanese Breakfast is nominated for two GRAMMYs at the 2022 GRAMMY Awards: one for Best New Artist, another for Best Alternative Music Album for Jubilee. In the above video, watch Zauner's recollection of drearily watching the nominations roll in, expecting nothing — and her very loud reaction at the results. 
That's her magic in microcosm, alchemizing the depressing into the sublime. And her mother (whose loss looms large in both Crying in H Mart and previous Japanese Breakfast music) would undoubtedly be proud. 
With the 2022 GRAMMY Awards on the immediate horizon (April 3), GRAMMY.com sat down with Zauner to discuss what motivates her during hard times, the palette of influences reflected on Jubilee, and the life-changing moments it produced— like watching Jeff Tweedy cover her Wilco-influenced song.
This interview has been edited for clarity. 
During the early pandemic, I felt drawn to people who rose above their circumstances and thrived, rather than sinking into a mire. Where did your motivation come from during a very demotivated time?
I will say that a majority of both Jubilee and Crying in H Mart were done prior to the pandemic, so I was kind of one of those people being depressed and eating a lot.
But I was able to work on the final, final draft of Crying in H Mart during a time I was supposed to be on tour. I do think that having the perspective of going into the final stages of this book, when I had a ton of time off for the first time, was actually kind of helpful for me to get some of the really good, final touches on this book.
Honestly, I feel like I became very motivated in general after a very dark time in my life. I became grounded by my work ethic and my ambition and sticking very close to routine after my mom passed away. So, after this dark limbo period, I recalled being a caretaker for six months and being stuck in the house in Eugene, Oregon. 
In a way, I feel like I've gone through this part of life before, and I felt prepared. I know what it feels like to be out of control of my life and watch a lot of darkness descend around me. I found that sticking close to a regimen or staying grounded through work is what helped me through that time. So, I think that's something I'm unfortunately used to at this point in my life. 
Some people view grievous loss as a moment where their life stops, and they just wander through the past after that. But it seems like you're more interested in moving forward and honoring your mom that way.
Yeah, I think I got there through working through it creatively, in a way. But it is really interesting; I think that happens really often. 
My father and I navigated our grief in totally different ways. I think that happens in families a lot — where one person goes on one path and another experiences it through another path. They can be at odds with one another.
But for me, personally, I was so worried about allowing myself to fall into a deep pit of depression about something very real for the first time — that I would struggle to ever pull out of it. I know my mom would want me to navigate my grief in this way, and that's what really helped me through that.
Another destabilizing factor for people in our age range can be a sense of futurelessness. Perhaps we share a drive to work around global traumas.
Yeah, I've discovered through the past few years that I'm a surprisingly optimistic person — I'm a secret hopeful person! Because in any narrative or story I've told, it's been important for me to find some type of hope to cling to. I certainly am not one to dwell on the negative. It doesn't help me to have that be my end goal.
Is it irritating to have to dredge up your personal adversities over and over and over in interviews?
Sometimes. Sometimes, it's honestly kind of therapeutic, which is, like, gross and weird. But there's this other stage of art making that I'm less prickly to than other artists. I learn a lot about what I've made through the press process. A lot of the themes and questions I navigate in the work get solidified with different perspectives through the press process. 
So, sometimes I don't mind it as much, because it can be kind of enlightening. But certainly, like everything, it can become exhausting.
What's your relationship with pop music, like making something that appeals to as many people as humanly possible? Do you feel like an odd duck on the GRAMMY nominees list?
Yes and no. I'm kind of a poptimist and I really admire great pop music. One of my favorite artists is, honestly, Ariana Grande. In some cases, there are top-tier composers, producers, arrangers, and mixing engineers working to create something with mass appeal, which is widely enjoyable.
Even in K-pop, it's like that. You have the greatest music video directors, the greatest production designers! The highest-paid costume [designers] and stylists and makeup artists! Watching a city come together to create a piece of art that can reach a lot of people is very inspiring to me.
As an indie artist, trying to reach beyond my means in a similar way, on a smaller scale, has always been something very fun for me. I don't like to make purposefully complicated music. I enjoy making what I think to be listenable, enjoyable music that a lot of people can get into.
So, I'm happy to be in this realm, and I think it's really exciting. It's an honor.
When making a record, I think of the canon almost as a buffet to pick from — a little Richard and Linda Thompson here, a little R.E.M. there. Who did you pick from the proverbial buffet for Jubilee?
I've never thought of it quite as a buffet, but I do really like that idea. One thing about Japanese Breakfast that I enjoy is that we have a pretty broad range of influences on all our records. There's a lot of range and diversity.
There was certainly a lot of Kate Bush in this buffet. A lot of Björk and Wilco. There was some Bill Withers and Randy Newman. Certainly, Fleetwood Mac. Alex G. Those were, I think, the main buffet trays.
I'm a Randy Newman fanatic — I love the Pixar soundtracks, the dark-humored stuff, the love songs. What's your Randy era or album?
It's either called Something New Under the Sun or it's self-titled.
Yeah, the debut.
It's the one with "Living Without You" on it. That was my introduction to Randy Newman. An ex-boyfriend had shown me that song and it just haunted me for years and years. He's just the master of a sweeping love song — a ballad. That was the inspiration for the piano and string arrangement on "Tactics." 
I was always trying to channel my inner Randy. I think he's timelessness incarnate.
Classic rockers are always thrown into court over "stealing," but I think that's part of the musical process. Do you ever hear a great lick and say "I'm going to place that right here"? 
I've never done that purposefully. But it's funny: When [Japanese Breakfast drummer and producer] Craig [Hendrix] and I were working on "Kokomo, IN" — I almost said "Kokomo, Etc." — we were definitely very inspired by the string arrangement on [Wilco's] "Jesus, Etc." The classic nature of that Beatles math that goes into a great pop song.
It was very funny, because Jeff Tweedy actually covered that song in one of his livestreams. I was super-inspired by "Jesus, Etc." for "Kokomo, IN," and I was also inspired by "At Least That's What You Said" — the solo — in the quiet acoustic section that leads to a big solo in "Posing for Cars."
It was amazing. I got to meet Wilco this year and see Jeff Tweedy cover my song! He's such a songwriting hero of mine.
I've never purposefully plopped a direct lick from anything. But there was a moment when we were doing "Kokomo" where we were like, "Are we biting 'Jesus, Etc.' a little too hard with the pizzacato strings?" But it's Jeff Tweedy-approved, so I don't think they'll be suing us anytime soon.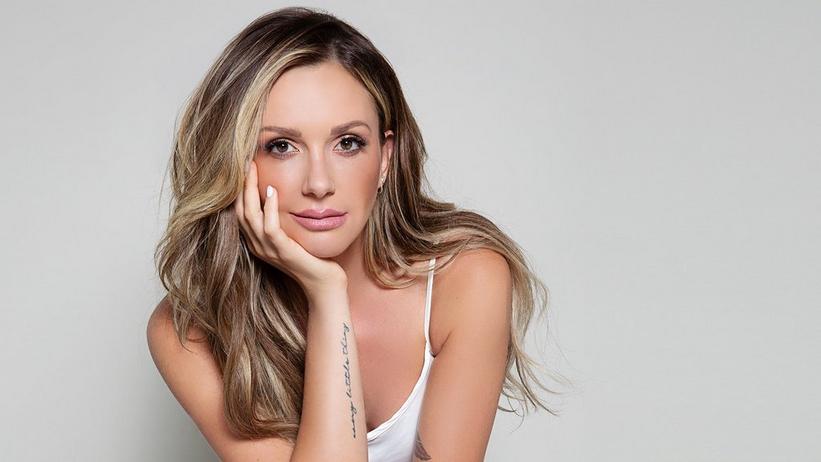 interview
Meet The First-Time GRAMMY Nominee: How Carly Pearce's Darkest Personal Moments Helped Her Reach Milestones
Blending her personal story of heartbreak with her passion for traditional country storytelling, Pearce's "Never Wanted to Be That Girl" earned her new career highs — including her very first GRAMMY nod.
GRAMMYs
/
Jan 25, 2023 - 04:10 pm
Carly Pearce and Ashley McBryde may reflect different corners of the country music spectrum, but they share a reverence for tradition and a penchant for heartbreak songs. The singers explore their stylistic common ground in "Never Wanted to Be That Girl," a duet that tells the story of two women who have been cheated by the same man.
The country ballad resonated deeply with audiences, both because of its traditional leanings and its gripping personal narrative. At a spring 2022 show in Albany, N.Y., Pearce even saw two fans holding a sign saying that the song told their story of being romantically entangled with the same unfaithful man. The experience brought them together, and they wound up becoming friends.
"Never Wanted to Be That Girl" reached the top of the country radio chart — one of only three female-female duets to do so since 1993. One of those, Reba McEntire and Linda Davis' "Does He Love You," specifically influenced Pearce and McBryde. In addition to its chart success, "Never Wanted to Be That Girl" won Musical Event of the Year at the 2022 CMA Awards, and earned Pearce her first GRAMMY nomination, for Best Country Duo/Group Performance. 
Pearce's personal missive is at the center of a breakthrough personal and musical era ushered in by two enormous heartbreaks: Her highly public divorce from fellow artist Michael Ray and the untimely death of her producer, Busbee. Rather than retreat from the spotlight, Pearce used her grief and trauma to create 29: Written in Stone, a grippingly personal artistic statement. The singer's authenticity paid dividends: She started seeing more commercial success, more critical recognition and extra passion from her fans. 
Ahead of the 2023 GRAMMY Awards, Pearce caught up with GRAMMY.com to discuss her first nomination, her powerful musical friendship with McBryde, and why she considers 29 to be the album that changed everything. 
After you learned you were nominated, what was the first thing you said to Ashley McBryde?
You know, this isn't her first GRAMMY nomination, but it is her first No. 1 song, and so we've kind of had this thing where we've given each other firsts. It wasn't my first No. 1 song, but it was my first GRAMMY nomination. So we were just texting, and I said thank you. 
I wanted so badly to collaborate with her  — and I knew that it was an unlikely pairing  — but I knew that if we really tried to write a song together we could do something really special. And we did.
Take me back to the day you wrote the song. 
I feel like this song in particular wasn't written like any other song I've been a part of. We were in the room and we had zero ideas of what we were gonna write. No riffs, no hooks, no musical hints at all. We just started talking. She was privy to what was happening in my life, and obviously [co-writer and 29 producer] Shane [McAnally] was too, so when we wrote that song, we started a story. We had no idea where it was gonna land. 
We wrote this song in top to bottom chronological order. But we wanted to make sure that the choruses were the same, even though the women were experiencing different perspectives. I think we very carefully wanted to not pit the women against each other, but to show that you can both be burned by the same man. 
You and Ashley have known each other since early on in your time in Nashville, just from being at the same songwriter's nights and shows. How has your relationship evolved?
I've always loved her. We did kind of come up together in a lot of ways. We would play shows together and sing each other's songs, and I just felt like she understood my voice and I understood hers. I was making this album and brainstorming with one of the members of my team, and he said, "Wouldn't it be so awesome if you had a collaboration with Ashley? She's so different from you, but we miss those female-female duets. There haven't really been any since the '90s." So I just texted her and asked, "I don't know if this would ever interest you, but would you write a song with me for my record?" And she was in, immediately. It just felt like it was always destined to happen. 
Speaking of female-female '90s duets, one of your fellow nominees in this category is Reba McEntire's new version of "Does He Love You" with Dolly Parton. I know the original version of this song with Linda Davis, in 1993 helped inspire "Never Wanted to Be That Girl."
We definitely referenced "Does He Love You" that day in the write. We knew we couldn't touch that, but we were striving to make something as impactful. So it feels very full circle to have watched this song climb the charts, and watch it win all these different awards, and now be nominated in a category with the same woman that inspired us to even sing that song. 
Have you talked to Reba about your song's connection to "Does He Love You"?
I haven't seen her, but I'm hoping to get to do that. Maybe at the GRAMMYs! Not that she needs any other women to tell her she's a trailblazer, but certainly, she inspired us to double down. 
When you think back to the beginnings of 29, when you were preparing to release all these personal songs. What were some of your biggest questions or fears, and how have they been resolved?
I remember turning in the first half of my album and wondering if my record label would even put it out, because it felt so personal — almost to a fault. And I remember thinking the production on it was so country that I wondered if it was going to be commercially accepted. I actually have a distinct memory of playing my song "29" for a group of friends and none of them were divorced, but they were crying, because they were inserting their own story into it. 
I think this is the album that I will look back on in my life and say it was the one that changed everything for me in my career. It gave me such direction. It gave me hope that I'm not alone. That's been the most amazing thing;  when I look at it now, I go, Gosh, this album brought so many people to a place of feeling not alone, and in return, through their stories and their showing up for me when I needed it, they made me feel not alone. That's all you ever want, when you're an artist, to have that kind of connection.
Do you feel like people,  even outside of country fans,  are connecting with your story and responding to your music?
I've had a few albums out — this is my third — but I feel like in a lot of ways it was my first. I think we all go through the same struggles in life, and I think that people really resonated with me on a human level with this record. Everybody's experienced heartache. And sometimes people need to feel hope, and that they're not alone. So yes, I feel that very much. 
You're in the middle of making a new album now. What can you share about that process?
As a writer, I wish I could go through a divorce every time I make a new album, because it makes you feel so inspired. But I think what I learned through making that record is, people wanna hear how I see the world. They wanna hear what I'm going through. From [age] 29 to 32, almost 33, there's been a lot of life that I've intentionally kept more private. [Now], people say to me, "Oh my gosh, you're so happy, but we're not gonna get those Carly Pearce heartbreak songs." 
Honestly, yes, you can be happy and struggle to get there. I think there are songs that are reflective, there are songs that are nostalgic, there are songs that are in love and happy. But  you don't realize how much you've been affected until you try to love somebody else. I don't think that's a topic that's really talked about, but it's something that I think a lot of people go through, and I kind of share my take on that. 
You've teased a little bit of a song called "Trust Issues." How does that song fit into your new music?
I felt very overwhelmed when I first started writing — just, you know, what this direction was. And I wrote in my phone, "trust issues." That's kind of on the theme of, you never know how hurt you are until you try to love somebody else. But I wanted to spin it into a hopeful and happy thing, because I love titles where you look at them and you think it's gonna be one thing, but it's a totally different thing. 
So I got in the room with two of my favorite people, [songwriters] Nicolle Galyon and Jordan Reynolds, and we crafted this song that felt so hopeful. It's a love song, but it's a love song out of pain. And I remember when we wrote it — I see my albums in pictures, and I thought this was such an important facet to this transitional period of my life —of moving on. 
Meet The First-Time GRAMMY Nominee: Måneskin On Redefining Success, Staying Inspired & Honoring Italy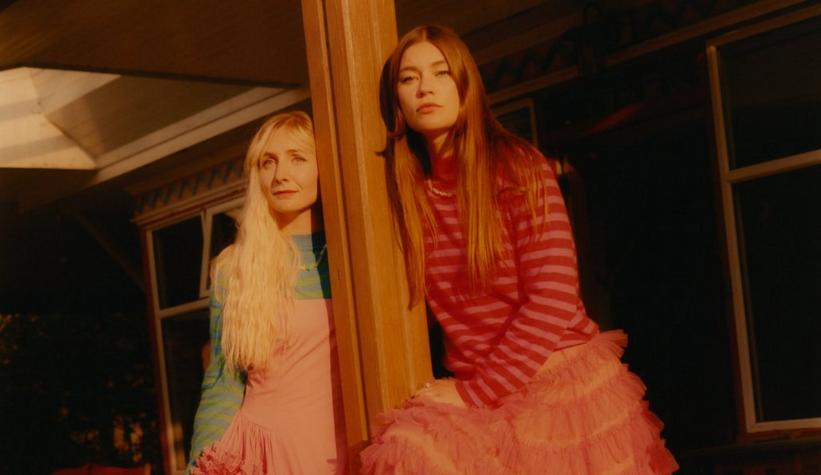 interview
Meet The First-Time GRAMMY Nominee: Wet Leg On How A 6-Week Sleepover Spawned Their "Jaggedy" Indie Rock — And Global Fame
The Isle of Wight duo detail how they overcame fear through collaboration, which resulted in their viral hit "Chaise Longue" and a debut album that earned them three nominations at the 2023 GRAMMYs.
GRAMMYs
/
Jan 23, 2023 - 04:50 pm
When Rhian Teasdale and Hester Chambers first started making music together, they never imagined their silly tracks would ever be heard — let alone get nominated for GRAMMYs.
It was December 2019, and the two singer/songwriters — now better known as indie rock duo Wet Leg — were in the midst of a six-week long sleepover at Chambers' house in the Isle of Wight, a small island off England's South coast where they both grew up. In between doing cozy activities like baking cookies and following Bob Ross tutorials, the two would stay up in the living room quickly getting out unserious song ideas with Chambers' boyfriend, Joshua Omead Mobaraki, who is now their touring guitarist. 
Two years later, a song birthed from those delirious jam sessions called "Chaise Longue" almost instantly took off. The quirky track hooked listeners with its effortlessly cool post-punk guitar riffs, sardonic vocal delivery, Mean Girls-referencing lyrics, and sexual innuendos. 
The viral popularity of the single — as well as of the other impishly upbeat tracks on the duo's 2022 self-titled debut — has propelled Wet Leg's whirlwind success, which includes landing three nominations at the 2023 GRAMMYs and an opening slot on Harry Styles' tour in the spring. (Their album also received two more GRAMMY nominations, Best Engineered Album, Non-Classical and Best Remixed Recording for the Soulwax Remix of single "Too Late Now," but those nominations go to the engineers and remixers, respectively.)
Though the two first met at Isle of Wight College — where they both studied music and subsequently dropped out — they first set out as individual solo artists. After becoming a little defeated from playing countless gigs with no certain direction, they both decided that they should stop taking things so seriously — and having a friend certainly helped.
"I feel like we're quite encouraging of each other," Chambers tells GRAMMY.com from a hotel room in New York City, where she and her bandmate had just arrived the night before. Teasdale grins, "Sometimes quite aggressively." 
This emphasis on joy and camaraderie has led Wet Leg to writing their most gutsy, hilarious lines ("I went to school and I got the big D," goes one cheeky line on "Chaise Longue") as well as lyrics that capture the modern anxieties of directionless millennials. Any sense of unease is erased when their songs descend into cathartic guitar strums — making the magic of Wet Leg as blissful as it is fun.  
Ahead of the 2023 GRAMMYs, Wet Leg reflect on their unexpected nominations, having retro sensibilities and leaning on goofiness.
Welcome to New York! How are you feeling?
Teasdale: A bit dozy, a bit tired. We went to see LCD Soundsystem [during their residency at Brooklyn Steel] last night. The night before that, we were flying from LA on a red eye. So a little bit weary, but it's good to be in New York. 
Congrats on the GRAMMY noms. How have you been processing them?
Teasdale: Well, it's so weird to see us nominated, for one. Then it's so weird to see us sandwiched between like, Karen O <a href="https://www.grammy.com/artists/yeah-yeah-yeahs/15944">of the [Yeah Yeah Yeahs] and Björk in the Alternative Album [category] — all these really legitimate artists. 
Chambers: It's surreal.
Do you have any hopes of winning?
Chambers: I don't really think it's for us to say. Maybe it's common for musicians to not really think about that part of the music industry. The main thing is that we're getting to make music, it's not really about the wins. To be honest, being in New York and getting to go to all these places and play music — that's the win for us that we're most focused on. 
Teasdale: It would just be nice to go. When we got nominated for the Mercury [Prize], it was just cool to see the show and how it all works. I've always dreamed of going to the Mercurys in particular, since it's Brit-centric. But I wouldn't have even thought, "I want to go to America and go to the GRAMMYs." So long and short of it is, I'm very excited to go and see the ceremonious happenings [Laughs]. 
I know you two met in college, but only started making music together in 2019. When you decided to become a duo, what kind of things did you connect on?
Teasdale: I'd say… fear? [Laughs.] I think when we started Wet Leg, we had just been to see some local bands at Isle of Wight Festival, and we were watching a lot of people playing music kind of nonchalantly and not being scared. We were like, "That looks really fun. Why don't we stop caring? Why don't we have a fun time?" It sounds simple and a little bit dumb, but before we started Wet Leg, both of us made music separately, and it was just scary. 
Chambers: Yeah, scary. I found [myself drifting] into not really wanting to do music when I was by myself. When we started [Wet Leg], I definitely felt this feeling of sunshine [wiggles fingers]. It was a big shift, and it's much easier to face the fear when you're not alone. 
Some of the big themes that stood out to me on the album was being a little dissociative and antisocial, and navigating weird sex stuff. When you were writing the songs, were you stopping to talk about these themes, or was it more fast and intuitive?
Teasdale: No, it was really funny when we finished the album and looked back at the patterns in what all the songs were about. It's funny, it's like a snapshot of that point in life. We were 26 and 27, and for me, I didn't really know what I was doing with my life, career-wise, and I had just been through a big breakup. I was feeling like all my friends around me were getting legit jobs and getting married, and I was just going to the same kind of festivals and parties. I was getting that feeling of like, "OK, maybe it's time to knuckle down and find my way." I guess that kind of all [leaks] it's way in there. But we didn't discuss it, because we also didn't really think that we could make an album. 
Chambers: Or that anyone would listen to it. 
Teasdale: Yeah, so it's gonna be interesting going into writing the second album knowing that we can do it. 
What was the vibe of the writing sessions when you were writing these songs on your debut? Can you set the scene? 
Teasdale: With "Chaise Longue" and "Wet Dream," they were both written off the cuff at Josh and Hester's house, in the living room. They were written quite late at night. 
Chambers: Not even writing for Wet Leg, it was just a fun thing to do.
Teasdale: Yeah, they were just supposed to stay in the folder on the computer and never see the light of day. Those ones were just kind of [born] out of silly energy. Oh, and "Ur Mom" was written in a Hilton hotel in Croydon [England] after a long day shooting an ad for KFC. 
Some of [the songs] were written in solitary, then we sent each other the demos. Then some of it was written together. "Too Late Now" would've been written in a band practice environment. So, there's no set way, which is maybe why the album is so jaggedy.
Watching your music videos, you two are wearing prairie dresses and there are retro television sets. I feel like your aesthetic calls back to an older time. Is there any particular reason?
Chambers: I think we do generally have an appreciation for old things. All of the furniture in our room is secondhand, and we wear a lot of vintage clothing. When we get to a city, we always [search for] vintage clothing shops, it's a really good hobby. Aesthetically, in movies and stuff, it's just comforting. 
Teasdale: I also think it's because we shot most of the videos on the Isle of Wight, where we're from. If you ever go there, it's like it's still the '70s over there. 
Chambers: It's also a nice juxtaposition. Because we're making music now.
Teasdale: Yeah, making music with the times, I suppose. 
In the "Wet Dream" video, you have lobster claws on. How did you think of that as a character?
Teasdale: Me and my friend Emma, who was the stylist I used to work for before we started doing music, were somehow like, "Yeah, let's make some lobster claws." Then we were like, "Should we dress everyone in blue, so it looks kind of cult-y?" I don't know where these ideas came from, it just kind of happened. 
Also, the song is "Wet Dream," so obviously the video had to be very sexy. I think that the only way for me to be able to [perform sexy moves in the video] is put on something goofy, like big lobster claws, to embrace my sexuality. There has to be something offsetting it. I'm getting a bit embarrassed saying that.
That reminds me of one of my favorite lyrics of yours, which is on "Too Late Now," when you say that you don't need someone to tell you to "shave your rat." I like it because it's a little gross and unexpected, since the typical slang word would be "kitty" or "cat." 
Teasdale: Maybe it's a U.K. thing, because when I was growing up, I'd hear things like, "Get your rat out!" Not that I'd call mine my rat, but some boy across the street would shout that at me. 
Growing up on an island, do you think that affects your mentality as a musician? Maybe it feels insular, or like you're in a pressure cooker environment?
Teasdale: Now that we've made some musician friends [who live] off the Isle of Wight, you can see how they fit into a scene and everything that they do, the music industry is right there [watching them]. There's an A&R person like, sniffing around.
Chambers: Whereas on the island, it's not as sizzling. There's not so many venues, and you don't get bands coming into town. You're much more incubated, I think. Pressure cooker is a good way to put it, because there's so many passionate, creative people anywhere you go [on Isle of Wight], but there's less [outside] influence. 
Teasdale: But part of Wet Leg being busy and doing alright is that, all of a sudden, bands from the Isle of Wight — like, Coach Party, for example — can ride the wave a little bit. [We're] kind of drawing peoples' attention to Isle of Wight bands, and that's cool. 
Do you have any goals for the far future?
Teasdale: To do 20 consecutive nights at Brooklyn Steel? Leave all our guitars up and not have to go anywhere. 
Chambers: Yeah, we were saying that it must be so nice that LCD can just pop home once they're done with a gig, wake up in their own beds, and then pop over to the venue and play a show. Touring is also nice, but it's just that traveling definitely makes you a little tired bean, doesn't it? 
I really like gigging and seeing places has been really rad, so we're just trying to enjoy where we are and where we're going and see what happens. I really can't think too far ahead right now — it's a bit scary. 
Hear The 2022 Nominees For Best Alternative Music Performance At The 2023 GRAMMY Awards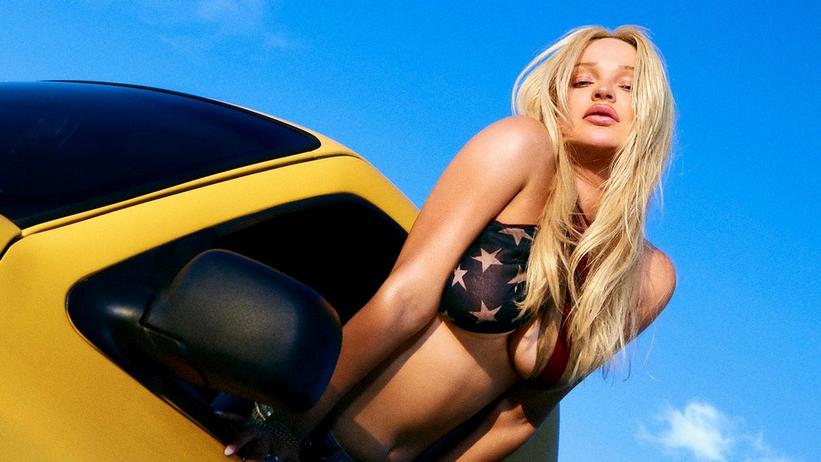 news
Meet The First-Time GRAMMY Nominee: Kim Petras On How "Lady Marmalade" Inspired "Unholy" & Why She'll Always "F—ing Love Vulgar Music"
In the last five years, Kim Petras has made a name for herself as a brash pop princess unafraid to flirt with the profane. But in the wake of her hit single "Unholy," the trans artist is ready to unleash her brand of subversive sass on the world.
GRAMMYs
/
Jan 20, 2023 - 03:53 pm
When Kim Petras delivered her debut single in 2017, she stomped into the spotlight with a single, bratty demand: "Give me all of your attention." And in the five years since, she has commanded it expertly.
Thanks to the provocative pop pastiche and irrepressible confidence displayed on bubblegum-laced favorites like "Heart to Break," "Hillside Boys" and "Can't Do Better," the German pop princess has cultivated a loyal pack of primarily LGBTQ+ fans — known as Bunheads — and become a fixture of constant fascination in indie pop circles. Then came "Unholy," the Sam Smith collaboration that launched her into the mainstream pop stratosphere. 
With help from a ghastly backing choir and a slinky industrial beat, the song finds the two stars weaving a scintillating tale of deceit and infidelity ("Mummy don't know daddy's getting hot at the body shop," Smith intones on the sing-song refrain).  Not only did the debaucherous collab become a global smash, it notched Petras her very first nomination for Best Pop Duo/Group Performance at the 2023 GRAMMY Awards.
As "Unholy" rocketed to the top of the charts around the globe, the song proved to be the embodiment of Petras' potential as a 21st century pop star — one who arrived with a fully formed point of view, a boundary-breaking identity as a proud trans woman and razor-sharp songwriting chops to boot. ("Unholy" also helped Petras and Smith make history, as the pair became the first publicly trans and nonbinary artists, respectively, to clinch a No. 1 single on the Billboard Hot 100.)
The mammoth success of "Unholy" capped off a momentous 12 months for Petras that was filled with both highs and lows. Months after releasing fan-favorite and unabashedly hypersexual EP Slut Pop in February 2022, she was forced to scrap her major-label debut — reportedly titled Problématique — after the bulk of the album leaked online. But as "Unholy" continues to display its undeniable staying power (it's holding strong at No. 3 on the Hot 100 nearly four months after its release, as of press time) Petras is looking forward to a bright future — and it starts now. 
Ahead of the 2023 GRAMMY Awards — and the release of her latest single, "brrr" — GRAMMY.com caught up with Petras about her triumphant year, honoring the trans music pioneers who came before her, and her no-holds-barred advice for her doubters and detractors.
What does it mean to you to be a GRAMMY nominee?
I think it's incredible to get recognized from something as prestigious as [the GRAMMYs]. I honestly didn't think that that would ever happen for me because I'm such a bubblegum pop girl, and I don't really feel like that's usually something the GRAMMYs go for, you know? I think it's rare. 
Sam is so incredible. For any other song, I would've been like, "Yeah, Sam's gonna get nominated." But we made a slutty song about cheating [Laughs]. So it's awesome and it's a cherry on top for it being my first kind of mainstream moment. I'm super grateful to Sam for having me on the song and for having that vision.
Did you talk to Sam right after finding out about your nomination?
Yeah! We texted pretty much right away. I think Sam was in London but yeah, it was wild. 
You're now part of a line of trans artists in GRAMMY history, including pioneers like Wendy Carlos and Jackie Shane, as well as SOPHIE and Honey Dijon — who also received her very first nomination this year.
So incredible. Like, so overdue.
What does it mean to you to be part of the legacy?
I'm proud. There's been trans women in music for a long time that I looked up to growing up. I mean, if you go all the way back, there was Amanda Lear in, like, the '70s having giant disco, Euro hits and people didn't even know she was trans. I just feel like they've all kind of been overlooked a lot, and never really got what they deserved regarding their influence. 
I'm so proud to have known and to have worked with SOPHIE, someone who I think is a pioneer in sound. Even "Unholy," you can hear SOPHIE's influence in that. I'm certainly forever influenced by SOPHIE's work. And I know that all kinds of producers are as well, and that SOPHIE always comes up as a reference for so many people. It's cool to be in the same category as those artists that I really look up to.
You collaborated with SOPHIE on your single "1,2,3 dayz up" in 2019, which was the same year she was GRAMMY nominated for Best Dance/Electronic Album for Oil of Every Pearl Un-Insides. Did she give you any career advice at the time? Do you have a favorite memory of working with her? 
I definitely learned a lot in the studio from SOPHIE — as in being authentic is the most important thing and the most brave thing you can do. It just came so easy to SOPHIE to want music to be an authentic expression rather than chasing something; chasing mainstream, chasing being relatable, chasing any of these things just never occurred to SOPHIE. 
That's something that inspires me deeply, because I feel like I've spent the beginning of my career just trying to fit in, trying to not stick out in these rooms. I mean, in songwriting sessions, it's mostly guys…I feel like I've spent so much time kind of not wanting to offend anyone and not letting my opinions be that known. And not sticking up for my ideas in the beginning….I always think about SOPHIE and just how dead set she was in [saying], "No. It has to be this lyric, it has to be this way. That's it." That attitude inspires me still.
And not wanting to stick out or offend anyone, I'm sure, is how you came up with a project like Slut Pop. 
Oh yeah! That's the thing — I feel like it's so crazy how much the world has kind of changed in what people relate to. I grew up listening to the dirtiest s—. I listened to Ayesha Erotica so much — to Peaches, to, like, Amanda Lepore's quick dip into music. I definitely come from that, and being born and raised in Germany and rave culture and techno music. Slut Pop was just always something I've wanted to do but didn't really have the nerve to do. And I'm so happy I did it.
This year, it's been crazy, because I feel like Slut Pop in the beginning was very dragged by everyone as like, "Agh, she just repeats the words over and over and blah!" But, like, that's rave music, that's dance music. That's what I was inspired by. And I feel like it's gotten this hardcore fan base now that really gets it. 
It appeared on a bunch of lists of best EPs of the last year, and that really surprised me, because I thought that everyone just kind of s— on that record as being vulgar. And I'm fine with that. It is vulgar, you know? That's what it's supposed to be and I'm proud of that. I f—ing love vulgar music, so suck it. [Laughs.]
So getting back to "Unholy" — it's obviously given you so many career firsts: your first entry on the Billboard Hot 100, your first worldwide No. 1, your first platinum record, and now your first GRAMMY nomination...
It's so crazy, man!
What is it about the song that you think has made it connect with people so much and turned it into such a hit?
I just think it's a good song. ILYA absolutely crushed the production. And I just think this kind of dirty Berghain vibe of the song is something that isn't around that much. I think it should be.
I remember hearing "Unholy" for the first time and thinking, "This is giving me the reaction that I had when I first heard 'Lady Marmalade' with Christina Aguilera and P!nk and Mya and Lil' Kim." It gave me that energy, and I remember seeing that video for the first time as a kid and just being like…"I think I want to be a prostitute after listening to this." 
Honestly, that's such a cool reaction to me because, like, your parents don't want you to listen to it and they're like, 'No! It's dirty music!" And you're, like, behind-their-backs listening to it, and that made it so much more special. And we needed that kind of feeling, but with a LGBTQ cast, and I feel like that's what we've kind of done. I can't believe it worked out. I'm just like, "Like, what?"
How did your verse on "Unholy" come together in the studio?
Well, everyone was kind of set on it being the same melody as Sam's verse, being the [sings] "Lucky, lucky girl..." And they had some lyrics prepared and kinda had their idea already of what I was supposed to do. And it honestly just didn't feel like me; it felt like what everyone else would do.
Sam really stood up for me and was like, "No, she has to talk about designer s— and being a sugar baby, and doing her Kim Petras s—. That's why she's here, let's not make her into something she's not." 
And then I remember Max Martin telling me [while we were working on "If Jesus Was A Rockstar"] that the ["Unholy"] verse was exactly what the song needed. That was a huge, huge compliment for me as a writer. So I'm grateful that Sam really stuck up for me — and, you know, likes my slutty bars.
When I first heard it, your verse really felt like "I Don't Want It At All" 2.0 with all the designer name-dropping and other references. Were you thinking of that in the studio?
That's kind of the thing with me — I just turn into a brat on songs [Laughs]. That's just always been like my thing that I love doing. And with "Unholy," I mean, it is about someone cheating. And as a trans girl, I feel like a lot of guys don't necessarily take me seriously. Or want to, like, marry me but they want to f— me and buy me s—. So I like to play with that [idea] and see that as a mirror, like, holding it back into your face — what you think of me and what you think I'm here for. So yeah, that was my intention with it. And it does tie into the "I Don't Want It At All" bratty stage persona that I love and hold very dear.
You mentioned Max Martin. Since "Unholy," you've also released "If Jesus Was A Rockstar," which was your first time working with him. What did you learn from that experience?
I learned that I'm, as a writer, good enough to be in the room with anyone. And be in the room with my biggest heroes. I think that just made me feel really validated. And it was cool that even as big as Max Martin is, he just loves to collaborate with people and see what you want to do and what you want to offer. 
I think there's often this kind of fake narrative that you go in with big producers and they just give you a song. And I wish it was that way — like, that'd be fire, you know? And maybe for some people it is like that. I've been a writer for other people, and I definitely know that there are artists out there who don't write s—. And, like, that's cool, it's awesome, you have other talents like dancing and being hot. But I love writing and singing, and no matter who I work with, I still write my s—. I collaborate with people, but at the end of the day, I'm a writer and I'm proud of that…But it was cool, I really got to be a fan and Max even did some background vocals.
So in the spirit of "Unholy," who would you say were your holy trinity of pop divas growing up? 
Cher. Diana Ross, love Diana Ross. And Madonna. Yeah, and honestly [they will] remain my holy trinity.
What about those three informed the way you approached pop and becoming an artist?
Their ability to be more than a gender, or a person, or a skin color, or a box. They're larger than life, all of them. And they are these kind of escapist figures. Like, maybe you can live your life however you want to and that's OK. You can be glamorous or hypersexual or Cher on a boat with eight half-naked sailors. You can be whatever you want! And I think that's such a powerful thing about them. 
What's next for you? Does "If Jesus Was a Rockstar" point to the direction fans can expect from your new music?
No. It's really the only song that sounds like this on the [new] album. It's like a misleading little thing.
I would say that [with] the album, every song is its own world sonically, and that fits in with the conceptual context of the album pretty well. I just said "conceptual context" and I feel so smart now, for no reason. 
I don't want to give away too much, because I've done this before — I've spoken about an album so much and then it leaked and then it got scrapped. I'm scared of that. So, not gonna happen this time. We're protected. [Laughs]. Hopefully. Fingers crossed. 
I miss my fans. I miss giving my fans full projects that aren't just songs. And most of all, I miss touring and performing. It's time for Miss Album.
The Official 2023 GRAMMYs Playlist Is Here: Listen To 140 Songs By Beyoncé, Harry Styles, Bad Bunny, Kendrick Lamar & More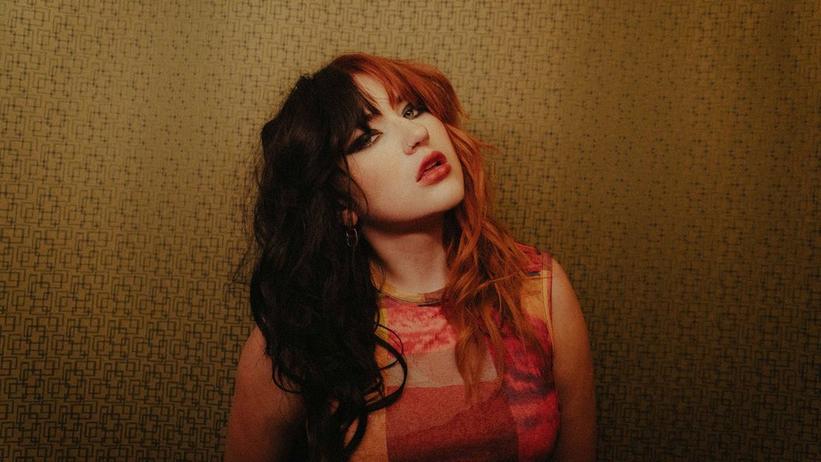 news
Meet The First-Time GRAMMY Nominee: GAYLE On The Real-Life Pain Behind "abcdefu," Nashville Beginnings And Taylor Swift
GAYLE's very first label release became a viral smash and landed her a GRAMMY nomination for Song Of The Year. Now, the teenage star is ready for her next chapter, including a debut album and tour with Taylor Swift.
GRAMMYs
/
Jan 16, 2023 - 05:00 pm
If you've had an issue with an ex in the past 18 months, GAYLE has probably provided some catharsis for you.
Born Taylor Gayle Rutherford, she's the singer behind 'abcdefu,' a kiss-off anthem that offers both deep emotion and inherent irreverence. And just as much as the song offered release for many listeners, it did for GAYLE herself, too.
The pop smash was based on a real-life relationship and subsequent heartbreak GAYLE would later refer to as toxic — making the breakup tune a powerful call for independence as well as an outright display of both anger and the strength of moving on. 
"abcdefu" was also a depiction of teenage angst, as GAYLE was just 16 when she co-wrote the song as a fledgling artist in Nashville. Two years later, the song helped the now 18-year-old GAYLE earn her first GRAMMY nomination, and a coveted one at that: Song Of The Year. 
The nomination comes on the heels of monumental commercial success for the young singer, with her hit going triple platinum, topping Billboard's Global 200 chart and garnering more than a billion streams. Along the way, she's released her first two EPS (the aptly-titled A Study of the Human Experience, Volumes One and Two). And just recently, Taylor Swift invited her to open several dates on the superstar's highly anticipated (and Ticketmaster-breaking) Eras Tour, which kicks off in March.
Ahead of the 2023 GRAMMY Awards, GAYLE gets candid about the song that changed her life, the creative community in Nashville and what's next. 
Tell me about the genesis of "abcdefu" — where were you when it came together?
We were in Nashville, Tennessee. It was me and [co-writer] Dave Pittenger, along with Sara Davis, who I [have been] writing with since I was 12 and she was 15. Me and Sara were two young girls in Nashville who thought, We can curse in our songs and our moms won't get mad at us? This is cool. 
We'd write songs in my bedroom, but after a couple years of writing with each other, we started teaming up with producers and writing with guitars and pianos. We started writing with Dave, who had a lot of success with country music and less so pop, so we'd just write songs on a guitar. 
Normally I come in with a vision, because I feel it's your job as an artist to lead writers where you want to go. But it was in the middle of COVID, and this was my first in-person write in a long time. I said, "I have to be honest, I have no ideas. I really hate being that person." Dave laughed and he said, "Well, I have a bunch." Thank God for him. 
For his first idea, he looked at us, looked back down and looked at us again and was like, "ABCD F— Off!" and me and Sara just burst out laughing. I had never heard that phrase.
The song centers on a breakup where you want nothing to do with your ex. Was there a real inspiration behind that?
My actual ex and my best friend hated each other; they had beef the whole entire time [my ex and I dated]. They never really hung out and I kept them very separated. I was also in a very self-deprecating place the whole entire relationship. 
So you had all of this bottled-up energy you brought into the song?
I had written a million songs about this person, but I was really angry at him and was angry at the people who enabled him and his behavior. One of the reasons why he treats people improperly is because he was treated improperly. So I was mad at him and everyone who enabled him.
Did he actually have a dog?
He does have a dog! It's a Shih-Poo.
Does this person know the song is about him, and have you heard from him?
I have not heard from him. I blocked him in February 2021, after hitting a point where I said, "I have to be done." It was a very specific moment in time, and I hope he has a happy life. I just want to be as far away from him as possible. I also don't get any validation from him thinking anything I'm doing is impressive, even if he looked at the charts. 
When did you realize your life was going to change thanks to the success of "abcdefu?"
The first moment I knew something was happening was when it started to hit the Shazam charts in other countries, like Poland or South Korea. That meant it was playing in random places and people were wondering what the song was. I think it was in the top five in Mexico, and it was weird to be in Nashville and know that it was playing somewhere else in a random coffeeshop.
[When a song is rising like that,] whenever it does one thing you hope it does another thing. If it gets on a playlist, you hope it goes higher up on that playlist. So for a while I was playing that game. 
I remember the day it hit the Spotify playlist Today's Top Hits. I was on tour with the band Winnetka Bowling League as their opener in small clubs. We were just jumping up and down backstage, so excited that it would reach that. But when it hit the radio, I knew that things were going to be different.
You're also 18 years old experiencing all of this, but at the same time have been working at it for a while. Can you tell me about growing up with these dreams and creative goals, which you're now experiencing the materialization of?
It's interesting; why you get into music at 10 is a very different reason why you stay in it at 18. I'm very aware that I'm living my dreams and getting to do all the things I wanted to do as a kid, but at the same time, it's very real, and there are difficulties that come with those things that I guess I didn't always expect. [My success] has changed my life and benefited me in so many ways, but it also gave me new difficulties that I have to deal with. 
After this past year, what I'm grateful for is that nobody can make me do something I don't want to do. The music that I'm making, and the things that I'm doing, I really love and stand behind. I'm trying to appreciate things that happen in the moment and not be too scared for my future as well. I know I have time. 
I just happened to put out my first song through a label that did what it did, and that is amazing. Now I want to build a career that I can stick with. So it's very exciting and nerve-wracking at the same time. Sometimes it's hard to breathe, but I'm very hopeful for the next year. 
You've said in the past that you feel kind of like an underdog in the sense that you're a pop artist coming from Nashville, which is so known for its country scene. Can you elaborate on that?
It's interesting because there is a lot of pop music in Nashville, and now more than ever, the lines are being blurred on genres. But one thing I really appreciate about the city is how the community really loves you if you're developing and have nothing. I've never felt like I had more of a family than when I was up-and-coming here. I came to Nashville when I was 12, and found people I felt so connected to because we had this unexplainable and undying love and passion for music — [and we] couldn't help but be a crazy person and move here. 
Also, Nashville for a 12 year old is very different than LA for a 12 year old. In LA, people would always tell me who I was — "You're this, you're that." But any meeting I ever had in Nashville was, "Tell me who you are." I needed to find out who I was there in order to work in other places. It's a community of writers who want to collaborate with each other, and that's something really beautiful about the Nashville scene. 
You're now about to join Taylor Swift's Eras Tour as an opener, one of the most culturally significant tours in many years. What does that mean to you, both personally and as an artist?
She's been in the music industry for 15 years, so I was 3 when she got her start. As a young, female pop songwriter in Nashville, it means the absolute world that she'd believe in me enough to put me on that tour. 
She's been such an inspiration my entire time in Nashville, especially since I started out in country music and moved over to pop. I didn't even know that was a possibility until I saw Taylor do that very successfully. I don't know if my mom would have even moved me to Nashville if she didn't see Taylor Swift's parents do it first. 
Has she ever given you advice?
It's never been straightforward advice, but more about just the struggles beginning in music. When I met her, I genuinely was just so happy to have the opportunity to thank her for everything she's done in the Nashville scene, and the writing community there as an iconic representative. 
I barely know what I'm doing and I feel no guarantees about my future. I'm trying to work on having a stable career. I've been in the music industry for a year and I'm making my first album. So it's like, "I don't know what I'm doing and I'm really scared and tired" and she's like "It's okay, baby." She is the biggest star in the world, and [she understands] that is a double-edged sword. 
She knows what it's like to be a young, up-and-coming woman in the industry with social media; it's an exciting and terrifying time where the highs are really high and the lows are really low. For her to just take me under her wing in any way with belief, hope and inspiration and kindness [is amazing]. Because when all is said and done, [she sees] I'm just a teenage girl who really loves music. 
A Look At The Nominees For Song Of The Year At The 2023 GRAMMY Awards