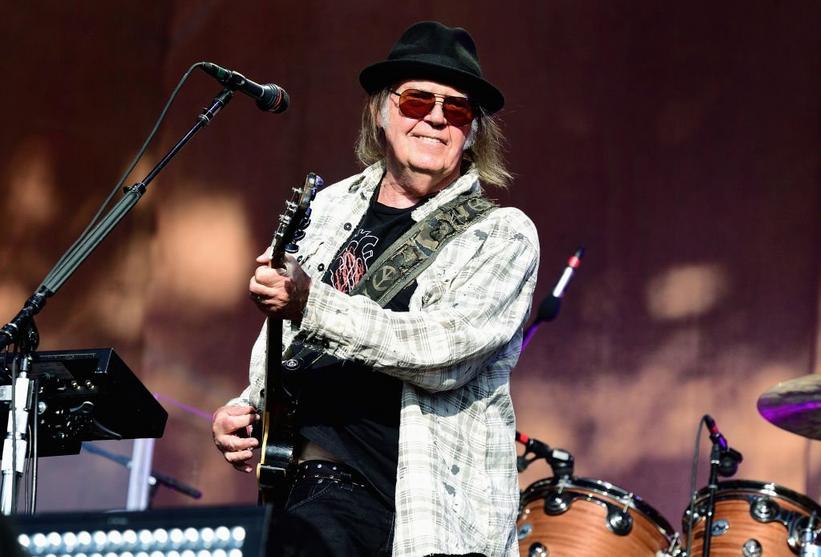 Photo: Gus Stewart/Redferns via Getty Images
news
ICYMI: Neil Young Performs At Bernie Sanders Digital Rally
Young performed "Heart Of Gold" and, along with his wife, actress Daryl Hannah, shared some words for the Democratic candidate
GRAMMYs
/
Mar 18, 2020 - 03:14 am
Democratic presidential candidate Bernie Sanders isn't letting the coronavirus pandemic stop him from reaching his followers. The senator held his first-ever live digital rally on Monday, March 16, featuring Neil Young, among other music artists.
The GRAMMY-winning singer/songwriter joined Jim James of My Morning Jacket and the Free Nationals as musical guests of the livestream where Sanders, his National Co-Chair Nina Turner and more gave speeches.
Young performed "Heart Of Gold" and, along with his wife, actress Daryl Hannah, shared some words for the Democratic candidate. "We are here for you, Bernie," he said. "We support you 100 percent." He also thanked the senator for his "focus" and said "the soul of what you are behind is so great."
Young also had a message for families staying home as the coronavirus pandemic rises: "We really are with you."
Watch the video above to see Young's performance.
Sending In The Arrières-Gardes: A New Paris Music Collective Wants To Preserve The City's Independent Music Scene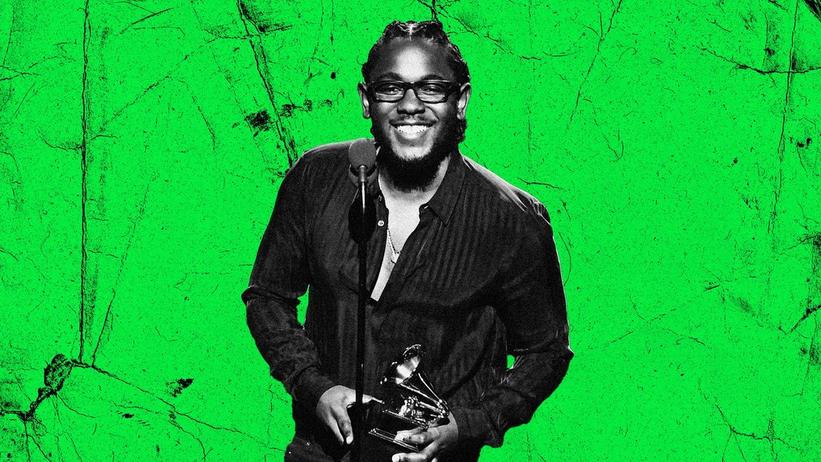 Kendrick Lamar
Photo: Jeff Kravitz/FilmMagic
video
GRAMMY Rewind: Kendrick Lamar Honors Hip-Hop's Greats While Accepting Best Rap Album GRAMMY For 'To Pimp a Butterfly' In 2016
Upon winning the GRAMMY for Best Rap Album for 'To Pimp a Butterfly,' Kendrick Lamar thanked those that helped him get to the stage, and the artists that blazed the trail for him.
GRAMMYs
/
Oct 13, 2023 - 06:01 pm
Updated Friday Oct. 13, 2023 to include info about Kendrick Lamar's most recent GRAMMY wins, as of the 2023 GRAMMYs.
A GRAMMY veteran these days, Kendrick Lamar has won 17 GRAMMYs and has received 47 GRAMMY nominations overall. A sizable chunk of his trophies came from the 58th annual GRAMMY Awards in 2016, when he walked away with five — including his first-ever win in the Best Rap Album category.
This installment of GRAMMY Rewind turns back the clock to 2016, revisiting Lamar's acceptance speech upon winning Best Rap Album for To Pimp A Butterfly. Though Lamar was alone on stage, he made it clear that he wouldn't be at the top of his game without the help of a broad support system. 
"First off, all glory to God, that's for sure," he said, kicking off a speech that went on to thank his parents, who he described as his "those who gave me the responsibility of knowing, of accepting the good with the bad."
He also extended his love and gratitude to his fiancée, Whitney Alford, and shouted out his Top Dawg Entertainment labelmates. Lamar specifically praised Top Dawg's CEO, Anthony Tiffith, for finding and developing raw talent that might not otherwise get the chance to pursue their musical dreams.
"We'd never forget that: Taking these kids out of the projects, out of Compton, and putting them right here on this stage, to be the best that they can be," Lamar — a Compton native himself — continued, leading into an impassioned conclusion spotlighting some of the cornerstone rap albums that came before To Pimp a Butterfly.
"Hip-hop. Ice Cube. This is for hip-hop," he said. "This is for Snoop Dogg, Doggystyle. This is for Illmatic, this is for Nas. We will live forever. Believe that."
To Pimp a Butterfly singles "Alright" and "These Walls" earned Lamar three more GRAMMYs that night, the former winning Best Rap Performance and Best Rap Song and the latter taking Best Rap/Sung Collaboration (the song features Bilal, Anna Wise and Thundercat). He also won Best Music Video for the remix of Taylor Swift's "Bad Blood." 
Lamar has since won Best Rap Album two more times, taking home the golden gramophone in 2018 for his blockbuster LP DAMN., and in 2023 for his bold fifth album, Mr. Morale & the Big Steppers.
Watch Lamar's full acceptance speech above, and check back at GRAMMY.com every Friday for more GRAMMY Rewind episodes. 
10 Essential Facts To Know About GRAMMY-Winning Rapper J. Cole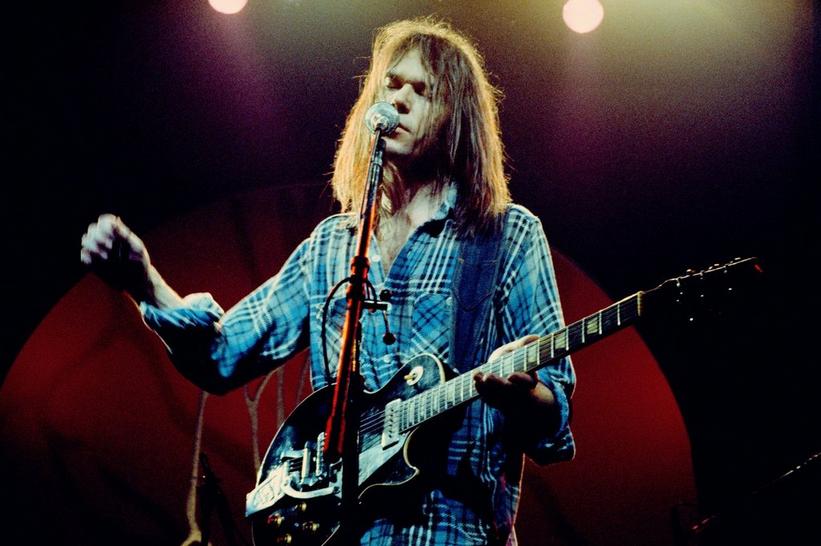 Neil Young performing in 1976
Photo: Michael Putland/Getty Images
feature
Inside The Alternate Universe Of Neil Young's 'Chrome Dreams'
Neil Young's 'Chrome Dreams' was shelved in 1977; nine of its 12 tunes made it to ensuing albums. How would its release have altered Young's creative arc?
GRAMMYs
/
Aug 10, 2023 - 02:03 pm
In the mid-2000s, Neil Young dropped an artifact at fans' doorsteps that was strange even by his standards. It was a new album, Chrome Dreams II — a sequel to that titular album from 1977. The wrinkle? That album didn't exist.
Well, not officially. While perplexed consumers wondered if they'd been unwitting recipients of the Mandela Effect, Chrome Dreams was a known quantity to the heads.
As Jimmy McDonough explained in his 2002 biography of Young, Shakey, Chrome Dreams was an acetate — a proposal of what his next album could be. It even had a cover: a sketch by producer David Briggs of the front end of a '55 Chrysler, blending into a woman's face.
But Chrome Dreams wasn't to be; what the public got was 1977's rowdy, eclectic American Stars 'n Bars. Despite containing the classic "Like a Hurricane" among other luminous deep cuts like "Star of Bethlehem," American Stars 'n Bars feels more like a mixtape than a proper album. McDonough himself called it a "haphazard snapshot."
As part of a deluge of archival releases, Chrome Dreams is finally available in its original form as of Aug. 11. Despite being shelved, most of Chrome Dreams' 12 tunes made it to the public, in one form or another; many of them became bona fide Young classics.
Five tracks destined for Chrome Dreams made it on American Stars 'n Bars, including "Star of Bethlehem" and "Homegrown." "Pocahontas," "Sedan Delivery" and "Powderfinger" appeared on Rust Never Sleeps two years later. A handful of others would surface on various albums, culminating with "Stringman" on 1993's Unplugged.
Now that Chrome Dreams II has a I, a tantalizing question arises: if this album came out as planned, how would Young's discography be fundamentally altered? In some instances, it wouldn't be too far gone. In others, everything would change.
From Homegrown to Hitchhiker to Toast — from 1975, 1976 and 2000-2001, respectively — Young's long-shelved, recently revealed albums have proven to be inextricably linked to the ones we all know.
As such, they provide fascinating windows into his creative process — as well as what-ifs to puzzle over. Here's a guide to every song on Chrome Dreams, and how Young's discography would change if they were initially released in this form.
"Pocahontas"
We've heard this non-overdubbed "Pocahontas" before.
In 2017, Young released the stunning Hitchhiker, a document of a single session in 1976, when Young terminated a tour with Stephen Stills, celebrating the 10th anniversary of their band Buffalo Springfield.
Under a full moon, he holed up in Briggs' Malibu studio with various intoxicants, and ran through some recent songs, alone and unadorned. Despite the bracing intimacy of this setting, Reprise executives shrugged it off as a collection of demos.
If "Pocahontas" had been released on Chrome Dreams, could it still have appeared on Rust Never Sleeps, perhaps in a different format? Unlikely, as that was an album of new material; a tune from just two years prior would have been a sore thumb.
A Rust Never Sleeps without "Pocahontas" would be one with a crucial chunk missing; it's one of the most evocative songs he ever penned, bar none. And it's difficult to think of a potential replacement on its level.
"Will to Love"
The inclusion of "Will to Love" on American Stars 'n Bars accentuates that album's aggressively piecemeal vibe.
There's no analog for "Will to Love" anywhere in his catalog. A seven-minute ballad recorded in front of Young's crackling fireplace, the lo-fi oddity recounts the journey of a trout upstream as a cosmic metaphor. (Critics remain divided; some believe it's one of his most majestic songs, others dismiss it as an indulgent mess.)
On Chrome Dreams, "Will to Love" fits a bit more snugly amid the acoustic material; on American Stars 'n Bars, it's an ugly duckling.
Without five Chrome Dreams tunes on it — three of them the most substantial on the album — American Stars 'n Barscould have succeeded, and perhaps been more consistent, as an album of barroom-ready ragers.
"Star of Bethlehem"
"Star of Bethlehem" was slated for a previously shelved album: Homegrown — recorded in 1974 and 1975, unreleased until 2020.
Because that album didn't see the light of day, the inclusion of "Star of Bethlehem" on Chrome Dreams — and on his 1977 compilation album Decade — would arguably leave its history unaltered.
"Like a Hurricane"
Whether this Young classic was released on Chrome Dreams or another '70s album would be beside the point.
The legacy of this majestic rocker isn't its inclusion on American Stars 'n Bars, but its windswept majesty — especially live. (Its versatility, too; the solo rendition on Unplugged, performed on pump organ, is unforgettable.)
"Too Far Gone"
On Freedom, Young's late-'80s comeback album addressing Reagan-era urban decay, "Too Far Gone" is a throwback; he'd originally recorded it in 1975, with Crazy Horse guitarist Frank "Poncho" Sampedro on mandolin.
The song, about the fallout from a chemical-fueled tryst, fit Freedom like a glove; it works perfectly along seedy yarns like "Crime in the City (Sixty to Zero Part I)." Freedom could have been basically intact without it, but its messaging would lose a personal edge.
"Hold Back the Tears"
Fitting with the rest of side A, the version of "Hold Back the Tears" on American Stars 'n Bars has a lovesick, rootsy quality, deepened by Linda Ronstadt and Nicolette Larson on backing vocals.
On Chrome Dreams, it's starker and more eye-to-eye — just Young alone, harmonizing with himself, a little keyboard and percussion filling out the soundfield.
Both versions are terrific, but if this demo-like take was the released version — without Ronstadt and Larson behind him to really sell it — something would be missing.
"Homegrown"
In any form, "Homegrown" is a mirthful, stoned trifle; paradoxically, it would have served as the title track to one of Young's most revealing and personal albums.
​The Chrome Dreams version — the one with Crazy Horse — is the one available for decades on American Stars 'n Bars; whichever album it appeared on would be irrelevant to its legacy. 
That said, the version initially slated to appear on Homegrown is a wonder — on that later take, Young's backed by Tim Drummond of the Stray Gators, go-to lap slide guitarist Ben Keith, and Karl Himmel, who frequently backed Young throughout the decade.
Where the Horse version of "Homegrown" is a goofy romp, the later version is slippery and strange, befitting an ode to marijuana; if that one had come out, it may have stuck in the craw more.
"Captain Kennedy"
The version of "Captain Kennedy" on Hawks and Doves is the same one on Hitchhiker and Chrome Dreams — they all come from that single, stony session with Briggs.
Excised from the lumpy and politically contradictory Hawks and Doves, it would be a pleasing enigma — Young's crack at a faux-traditional folk ballad, inspired by the real-life mariner Lou Kenedy.
On that 1980 album, though, it takes on shades of patriotism and nationalism, especially near tunes like the proletariat anthem "Comin' Apart at Every Nail."
In that jingoistic context, the uninitiated listener might even think it's not a seaman's ballad at all, but an extended metaphor for a certain doomed president.
"Stringman"
One of the primary revelations of Chrome Dreams is a studio version of "Stringman," one of Young's most emotionally incisive songs.
He wrote it for producer and Stray Gators pianist Jack Nitzsche, who was undergoing an agonizing divorce. Young takes a birds-eye view of the trauma, examining the trauma through metaphorical lenses: a sergeant laying down his weapons, sun-kissed lovers rendered as smut.
On Unplugged, with years under his belt, Young delivers with maximum pathos and gravitas.
But if this earlier version had been in fans' ears, it could only have enriched "Stringman"; it'd be a clinic in how a song can develop an emotional patina with age.
"Sedan Delivery"
Fitting for an album that begins with an evocation of Johnny Rotten, Rust Never Sleeps is charged with a flippant, punky energy for its latter half.
Accordingly, the version of "Sedan Delivery" out since 1979 is far more uptempo than the one on Chrome Dreams. As such, it tends to blur into the sonic violence of its lovably lunkheaded neighbor, "Welfare Mothers."
This more natural tempo and execution suits "Sedan Delivery," and allows space to absorb its harebrained lyrical images; if the world knew it like this, perhaps it'd be more than a race to the end of Rust Never Sleeps.
"Powderfinger"
Is "Powderfinger" more powerful as an acoustic or electric song?
Most fans regard the latter with something like religious awe; it's the ultimate marriage of Young's penetrating songwriting with the string-popping frenzy he demonstrates with the Horse.
But there's a case that the solo version on Chrome Dreams and Hitchhiker has just as much impact, just from a different angle.
The Young classic's about a young man attempting to protect his family from an approaching gunboat; when the arrangement can breathe, the story takes on weight and dynamism.
Indeed, when the shot rings out, and the protagonist's "face splashe[s] in the sky," Young's hushed delivery renders the image that much more darkly unforgettable.
Maybe the answer to the above question is a toss-up. But the acoustic version "Powderfinger" provides a crucial side-window into this magnificent song.
"Look Out for My Love"
The hypnotic fan favorite "Look Out for My Love" has a way of getting under your skin; it's an unquestionable highlight of 1978's Comes a Time, and does a mesmerizing job as the closer to Chrome Dreams.
"Look Out for My Love" is exquisite by its own merits; the only difference would have been that Comes a Time would lose a pendulum-like classic.
If the world knew and loved Chrome Dreams, the point of Chrome Dreams II would have clicked immediately — its acoustic-electric yin-yang is spiritually in dialogue with these songs.
But that's Young — if he didn't work in mysterious ways, we'd all want our money back.
In a way, his younger self is his primary collaborator these days; he's on a mission to preserve fleeting visions and headspaces of yore. And in return, his fans have a will to love.
Songbook: Inside Neil Young's Latest Decade And Change, From Americana & Psychedelic Pill To Barn & World Record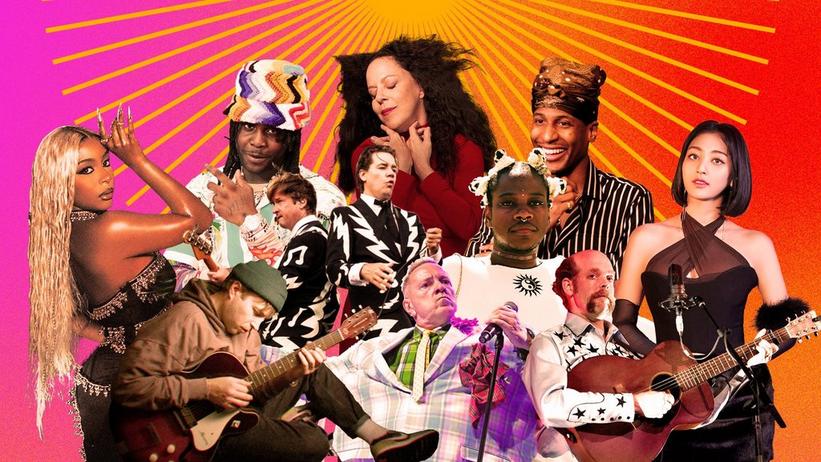 (Clockwise from left) Victoria Monét, Chief Keef, The Hives, Bebel Gilberto, Jon Batiste, Jihyo, Bonnie "Prince" Billy, Shamir, John Lydon of Public Image Ltd., Les Imprimés
Photos: Foxxatron; Prince Williams/WireImage; SOPA Images/LightRocket via Getty Images; Bob Wolfensen; Francis Specker/CBS via Getty Images; JYP Entertainment; Gus Stewart/Redferns; Matthew James-Wilson; Jim Dyson/Getty Images; Tor Stensola
list
15 Must-Hear Albums This August: Jon Batiste, Jihyo, The Hives & More
For lovers of rock 'n' roll, K-pop, R&B and blues, August has no shortage of gems. Read on for a list of long-awaited comebacks,exciting debuts and groundbreaking endeavors coming out in August 2023.
GRAMMYs
/
Aug 1, 2023 - 01:11 pm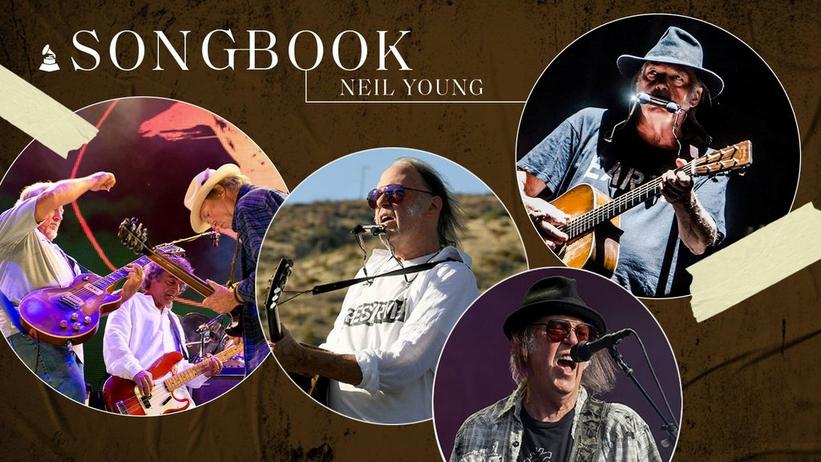 Photos (from left): Ebet Roberts/Redferns via Getty Images; Mairo Cinquetti/NurPhoto via Getty Images; Gary Miller/Getty Images; Brian Rasic/WireImage.
list
Songbook: Inside Neil Young's Latest Decade And Change, From 'Americana' & 'Psychedelic Pill' To 'Barn' & 'World Record'
Neil Young's resonance and relevance extends far past his '70s commercial heyday; his past decade of albums have been some of the most rich and rewarding of his career. And his GRAMMY-nominated documentary 'Barn' shows that.
GRAMMYs
/
Jan 20, 2023 - 04:39 pm
In Conan O'Brien's eyes, Neil Young has done the impossible.
"He's managed to stay completely authentic and raw in a way that almost seems impossible to me," O'Brien told Howard Stern last year. "What he was doing with Buffalo Springfield in [1966], he's still going for that. He hasn't calcified. He hasn't crusted over. He's still going for that. So that guy blows me away."
It's not the first time Young has blown O'Brien's mind. When the two sat down for an interview a few years ago, the comedian expressed his admiration for Young's ability to "not give a s—." To which Young replied, "If somebody doesn't like something, that's just as exciting as them liking it." O'Brien's response? "My head just came off." 
Such are the twin halves of the two-time GRAMMY winner's artistic journey in his 70s: indomitable will and an almost supernatural ability to brush off criticism.
Powered by undiluted passion, moral will-to-power and an unscratchable creative itch, Young is always hurtling forward, prioritizing honesty and raw feeling over all else. ("There's a lot of people who do like it, and they'll like it even more if you didn't guard the edges," Young told O'Brien in the same interview — cogent advice for every creative person in the self-censoring 2020s.)
Key figures in Young's life and career — like filmmaker Larry L.A. Johnson, pedal steel guitarist Ben Keith, former wife Pegi Young, and manager Elliot Roberts — have passed away in the last decade and change; in decades past, he lost producer David Briggs and Crazy Horse guitarist Danny Whitten, among so many others. These losses haven't thrown Young off the rails, but seemingly added momentum to his runaway creative train.
This alchemy — his innate ability to process trauma, negativity and loss into quantum motivation — popped up in 2019, when an anonymous fan wrote a letter to Young's quirky online newspaper, the Times-Contrarian. The fan talked about their "Uncle Eddie," concerned that the ailing 76-year-old won't live to hear all of the archival music Young promised he has in the can.
"He wants to know why you don't just put all this material out now. Just dump it all out on the NYA website," they entreated. "He wants you to know that he can't buy it if he's dead." Young sprang into action, and there's now a plethora of lost recordings out there — Homegrown, Summer Songs, Toast — with an untold ocean of music to come.
Amid the archival deluge, Young's latest decade-plus of music making has been one of the most satisfying epochs of his long career — his lyrical messages heartfelt and probing, his production raw and wooly, his electric guitar playing more twisted and brain-bending than ever.
These components of his current run are fully on display in the documentary Barn — which captures the recording process for 2021's Barn — for Best Music Film at the 2023 GRAMMYs. From that rustic jumping-off point, here's a rundown of each album, from a logical entrypoint: his first LP with Crazy Horse in 16 years.
Americana

(2012)
(with Crazy Horse)
Young has long had a preoccupation with the taxonomy of song.
He tends to revisit unreleased songs — and albums — from decades ago. Diehards have murmured for years about an abandoned '70s album of songs named after well-known hits. (One contender, "Born to Run," recently emerged — it's not Springsteen's.)
Young took this to an extreme with Americana, his and the Horse's album of public-domain schoolyard bops like "Oh Susannah," "Clementine" and "She'll Be Coming 'Round the Mountain." 
Although it may be tempting to pigeonhole it as a mere on-ramp to the masterpiece that followed it, Americana aged well. The melodic swoops on "Clementine," the goofy R&B cover "Get a Job," and the barreling momentum of "Travel On" are alone worth the price of admission.
Plus, winking renditions of Woody Guthrie's "This Land is Your Land" and British royal anthem "God Save the Queen" break the fourth wall, in a sense. Young isn't merely dealing in schoolyard chants, but wry commentary on what being American truly means.
Psychedelic Pill

(2012)
(with Crazy Horse)
What's the greatest album Young ever made with Crazy Horse? It's logical to jump out for the first one they ever did together, 1969's Everyone Knows This is Nowhere. But it lacks the raw, wooly production everyone associates with this collaboration. 
There's a case to be made for 1975's Zuma, but that discourse tends to hang on a single song: "Cortez the Killer." Same for 1979's Rust Never Sleeps, but its nature — live recordings supplemented with overdubs — muddies the waters.
Obviously, there's no objective answer. But 10 years later, it's time to introduce Psychedelic Pill into the debate. This is the Horse, unfiltered and unadulterated — and guitarist Frank "Poncho" Sampedro's final ride with the band.
This was the year Young released his bloggy, discursive autobiography Waging Heavy Peace, and Psychedelic Pill's 27-minute(!) opening track, "Driftin' Back" reflects that in more ways than one. It's not just that he references "writing [in] his book"; over its hypnotic, chord-looping runtime, Young muses about crummy bitrates, potential paganism and his pending hip-hop hairdo. 
All-time performances by the Horse roll on, married to terrific songs. 
"Ramada Inn" is a pathos-laden character study of a moldering, alcoholic marriage; '80s salvage "For the Love of Man" touchingly resonates with Young's experience of raising two sons with physical disabilities; and "Walk Like a Giant" explodes Tonight's the Night's post-'60s cynicism to Godzilla proportions, complete with speaker-rattling amplifier crashes at the end.
With all genuflection to the old Horse, the band demonstrably reached peak potency in the 21st century. Kick back with something strong and meander down this twisted road.
A Letter Home

(2014)
Young recorded A Letter Home in Jack White's Voice-o-Graph vinyl recording booth, where a signal is translated directly into vinyl, to primitive-sounding results. It's all covers.
While classics like Bob Dylan's "Girl from the North Country," Willie Nelson's "Crazy" and Tim Hardin's "Reason to Believe" are certainly luminous, the most emotionally heart-stopping moment comes at the very beginning, when Young dictates a message to his mother in heaven.
"Hi mom! Hey, it's great to be able to talk to you," Young exclaims through moon-landing-grade audio. I haven't been able to talk to you in a really long time, and my friend Jack has got this box that I can talk to you from."
"So, I'd like to be able to send you this message and tell you how much I love you and also tell you that I think you should start talking to Daddy again," he continues. "Since you're both there together, there's no reason not to talk."
Young rambles on to his mom about "weatherman" Al Gore from there, but it's the following track that hits the solar plexus. He then covers Phil Ochs' "Changes," which should resonate with anyone who's lost a parent. In this damaged and warped presentation, it's almost unbearably moving to hear.
"Your tears will be trembling, now we're somewhere else/ One last cup of wine we will pour," Young croons through brambles of distortion, seemingly reporting from another plane of existence. "And I'll kiss you one more time, and leave you on the rolling river shores of changes."
The rest of this unconventional covers album rolls on; whether you can roll with the "production" for its entire runtime comes down to the ears of the beholder. But that intro, leading into "Changes," comprises the beating heart of A Letter Home.
There's much more than technological gimmickry at play. Through the lens of "Changes," the  fuzz is a metaphor for distance and loss.
Storytone
(2014)
Young followed A Letter Home with its polar opposite, fidelity-speaking: Storytone, where every one of its earnest tracks was augmented with an orchestra or big band.
This maximalism should be no surprise to the Young-initiated; his orchestra-abetted tracks, like "A Man Needs a Maid" and "Such a Woman," are proof positive of such.
That said, no Young album has felt quite this Hollywood; even as the gorgeous "Plastic Flowers" recalls the classic "After the Gold Rush" with its yearning melody, the string embellishments take center stage. Ditto the romping big band on "I Want to Drive My Car," which pushes the simple, bluesy composition into deep Vegas territory. 
Upon its release, Young seemed fascinated by how he could pull Storytone in different directions. Not only did he release the embellished and unembellished versions; we have Mixed Pages of Storytone, which shuffles the tracklist and offers a bit of both.
Whatever your Storytone is, the songs are cozy and livable — and reflect the dawn of a new love. (The singer began dating his now-wife, actress and filmmaker Daryl Hannah, that year.) 
The Monsanto Years
(2015)
(with Promise of the Real)
Young has a long track record of being shaken to his core by a cause, writing in haste and rushing into the studio.
He did it back in 1970 with Crosby, Stills and Nash's "Ohio," their outrage bomb about the Kent State shootings. And he did it in 2006 with the raw and immediate Living With War, which takes shots at Dubya and the war machine.
This time, agrochemical and agricultural biotech company Monsanto is in the crosshairs, and Young's got new aural weaponry: Promise of the Real, a band helmed by Willie Nelson's sons Lukas and Micah, who actually named themselves after Young's song "Walk On."
Whatever your feelings on the company are — last year, they pled guilty to 30 environmental crimes — these songs about corporate avarice and food transparency ring true. 
And tunes like "People Want to Hear About Love," "Workin' Man" and "Rules of Change" capture the fire of Psychedelic Pill. "No one owns the sacred seed/ No man's law can change that," Young seethes in the latter song, cutting to the heart of the matter.
Peace Trail

(2016)
Despite its stripped-down presentation — Young, bassist Paul Bushnell and drummer Jim Keltner — Peace Trail might be one of Young's most avant-garde albums. In a great way.
Instead of landing somewhere near 2000's rootsy (and vastly underrated) Silver and Gold, Peace Trail feels nervy and unpolished, like the trio is recording it in first takes in your garage. (The scrawled album cover adds to the effect.)
The songs are some of Young's strongest of his current run; "Can't Stop Workin'" is an ode to imaginary-gun-to-your-head prolificity that would make Robert Pollard proud, and the smoldering "Show Me" recalls 1994's nocturnal Sleeps With Angels.
All the while, Bushnell leans back; Keltner often does the opposite. He doesn't merely keep time; he responds to Young's lines like Rashied Ali to John Coltrane on Interstellar Space.
Throw in some Auto-Tune, computer chatter and possible references to Amazon's Alexa, and you've got a wonderfully strange entry in Young's recent oeuvre. 
Often, the worn and craggy Peace Trail — in all its sonic imperfections and needling political commentary — amounts to Young's private war against the dehumanizing technocratic age.
The Visitor
(2017)
(with Promise of the Real)
In 2017, Young beamed us back to 1976 with the long-lost archival album, Hitchhiker. Under a full moon in the late summer, a crossfaded Young sits alone in a Malibu studio, with David Briggs at the helm, and cuts a slew of future classics: "Pocahontas," "Powderfinger," "Campaigner." It's luminous.
Three months later, Young slammed his fans back into Trump-dominated, Twitter-poisoned reality with The Visitor, his second studio turn with Promise of the Real. The tunes deal with the nature of American-ness ("Already Great") and the rising of the young generation ("Children of Destiny").
When you get past the era-specific topicality, though, there's much to explore. "Almost Always" does mention a certain "game show host," its revisitation of the riff to his '90s tune "Unknown Legend" suggests there was more emotional terrain to trawl there.
Plus, there's no precedent in his vast catalog for something like "Carnival," a Tom Waits-level-bizarre excursion that rolls past the eight-minute mark. And the slow sunset of closing track "Forever" shows that Young still excels in the long form; his knack for hypnosis hasn't left him.
Colorado

(2019)
(with Crazy Horse)
In 2018, old compatriot Nils Lofgren replaced guitarist Frank "Poncho" Sampredo in Crazy Horse; he had appeared on old classics like After the Gold Rush and Tonight's the Night, so he was the logical choice. His first outing as a proper Horseman was the following year's Colorado, recorded at 9,000 feet above sea level in the Rocky Mountains — as captured touchingly and hysterically in the documentary Mountaintop.
Read More: Living Legends: Nils Lofgren On His Guitar Philosophy, Staying Sober & Meshing With Iconoclasts Bruce Springsteen and Neil Young
At this point, Young's ecological concerns became even more of a focal point in his writing. But while a lesser writer would hector and lecture, Young is crucially able to turn this topic in the light and capture new facets every time.
"She Showed Me Love" frames this issue as a matter of betrayal; Mother Nature gave Young everything he has. "I saw old white guys trying to kill mother nature!" he reports in the stormy rocker; his anger spirals into the transfixing, endlessly repeating coda, where the Horse enter one of their trademark reveries.
While "Shut it Down" is like shattered glass against a wall, Colorado is, on the main, one of the Horse's gentler offerings. "Green is Blue," "Milky Way" and "I Do" are some of his most subtle and simmering songs in years.
But the arguable centerpiece is "Olden Days," for completely different reasons. It doesn't mention climate collapse at all; rather, it's about the people Young has loved and lost to death. "Something happened yesterday/ I need to talk to you," he sings in his fragile falsetto, seemingly singing to any and all of his late friends and colleagues.
And even though it's from the perspective of another character, it's bracing to hear the artist who arguably cares more than any other, singing these three resigned words: "Nothing matters anyway."
Barn
(2021)
(with Crazy Horse)
Young used to walk away from the Horse for years between albums; now, we're on a roll, one that seems to continue unabated. Just as Colorado was recorded in Colorado, Barn was made in a barn; it's another case of Young's experimentation with location-specific vibes.
Within those century-old timber walls, Young sings of humanity making it work during challenging times — the "children of the fires and floods" navigating a global pandemic and a half-dozen other calamities. 
"Masked people walking everywhere," he notes in "Song of the Seasons," accompanied by Lofgren's rustic accordion. "It's humanity in my sights." Performances of all these songs and behind-the-scenes footage appear in the documentary of the same name, which is nominated for Best Music Film at the 2023 GRAMMYs.
Elsewhere, Young addresses his recent American citizenship ("Canerican"), turns in another winning example of his noir-ish slow burners ("They Might Be Lost") and stretches out on the chills-inducing, eight-minute "Welcome Back." 
Fans of the Horse at their most extreme might bemoan the quick runtimes; most of the tunes are four-and-a-half minutes or shorter. But Barn shows they excel in this economical setting. Best of all, they've proven to remain a potent force for good in a battered world.
World Record
(2022)
(with Crazy Horse)
Three Horse albums in about as many years — there's no precedent for this.
Produced by Rick Rubin and recorded live in the studio, the production puts you right there on the studio floor; the interstitial chatter and noodlings weren't cut, but preserved.
Darker and more hymnal than Barn, World Record carries a tint of desperation, often throwing poetry aside in favor of ultra-direct pleas for reconciliation. In "The World (Is In Trouble Now)," Young grinds out the title chorus over gnarled knots of accordion. "No more war/ Only love," he and his accompanists keen in "Walkin' on the Road (To the Future)."
Fans who wished for longer songs than on Barn might have to wait a little longer; these runtimes are tight too. But the majestic, 15-minute workout "Chevrolet" should assuage any concerns.
Plus, the other tracks show Young's way with a haunting melody remains undimmed; the halting, ascendant bridge to "Overhead" and companionable chorus to "This Old Planet (Changing Days)" are unforgettable. 
Wherever these changing days ultimately lead us — to reclamation or disaster — let it be known that a 77-year-old Young has been a warning bell, a balm and a light in the universe.
Songbook: A Guide To Willie Nelson's Voluminous Discography, From Outlaw Country To Jazzy Material & Beyond