Photo: David Corio/Michael Ochs Archives/Getty Images
news
Remembering Biz Markie: 5 Signature Songs From The Hip-Hop Legend
Celebrate the life and legacy of Biz Markie through five of his signature songs, which collectively paint a portrait of the hip-hop legend and helped define an era of popular music
GRAMMYs
/
Jul 18, 2021 - 03:37 am
With earworm hooks, sing-along choruses and a campy style, Biz Markie had a unique style that set him apart from his hip-hop peers. The foundational artist died this week, at age 57, leaving behind a joyful void in the rap world.
The Queens, New York, native, formerly known as Bizzy B Markie, a moniker stemming from his birth name, Marcel, and shortened to Biz, rocketed to success via the Juice Crew collective. The monster of his legacy is the classic "Just a Friend," which hit the Top 10 on the Billboard Hot 100 chart in 1990 and cemented Biz Markie as a bona fide superstar. But aside from the ubiquitous sensation of his most successful single, his legacy includes an innovative and broad tapestry of hip-hop skills—rhyming, beatboxing and producing—as well as a contagious sense of humor that earned him a reputation as a "proudly goofy rapper" and the "Clown Prince of Hip-Hop" moniker.
To celebrate the life and legacy of Biz Markie, here are five of his signature songs that paint a portrait of the hip-hop legend and helped define an era of popular music.
"Just a Friend"
Released as part of his 1989 sophomore album The Biz Never Sleeps, "Just a Friend" immediately shot into the cultural zeitgeist, and it continues to stay there to this day, despite the ongoing evolutions in rap styles, tastes and generations. A lighthearted lyrical rumination of someone wondering if their lover is true, the track's opening salvo is a perfect example of the storytelling nature that defined '80s-era hip hop. "Have you ever met a girl that you tried to date," Markie asks as the song's famous piano loop kicks in. "But a year to make love she wanted you to wait?"
Borrowing lyrics, a melody and a piano hook from the 1968 Freddie Scott song "(You) Got What I Need," "Just a Friend," and its memorably campy music video, subsequently catapulted Biz Markie into the mainstream. "A lot of people didn't like the record at the beginning," he later explained in a 2019 interview, which celebrated the song's 30th anniversary. "They would say, 'Biz is trying to sing? Aw, the record is wack.' But I wasn't supposed to sing the [chorus]. I asked people to sing the part, and nobody showed up at the studio, so I did it myself."
"Vapors"
Before "Just a Friend" became Markie's signature song, he was known for a spate of successful tracks that helped introduce him to an underground audience. He chronicled his bubbling career, which was then just below the surface of the mainstream, in his 1988 track "Vapors," which peaked at No. 80 on Billboard's Hot R&B/Hip-Hop Songs chart. Co-written with his cousin, the influential rap impresario and fellow Juice Crew member Big Daddy Kane, "Vapors" was a commentary on the nature of becoming a rising success.
"Biz had this whole concept of people catching the vapors," Kane said in 2014, referring to an inside joke about people suddenly wanting to be around Biz Markie as his notoriety grew. "He told me about the idea for the song and he wanted to talk about people catching the vapors. People that was frontin' at first and acting funny and all of a sudden they wanna be in your corner and be down with you."
"Gooey Gangsta"
Many marquee artists from the early hip-hop era commonly saw their star subsequently fade from relevance as musical tastes changed throughout the years. That wasn't the case for Biz Markie, who maintained a certain cache even as the decades went on, a legacy that has been bolstered by his stacked résumé of film and television appearances and synchs—whether starring in Sharknado 2: The Second One or landing his music on TV shows like "It's Always Sunny in Philadelphia'' and "Empire." "Gooey Gangsta," which sees Biz Markie beatboxing, featured on the 2019 soundtrack for the animated TV series "Adventure Time," on which he voiced the character Snorlock the Beatboxing Slug; the track exemplifies his enduring appeal.
"Nobody Beats the Biz (Best Of)"
Featured on Biz Markie's 1988 debut album Goin' Off, "Nobody Beats the Biz (Best Of)," a takeoff of the then-popular ad slogan "Nobody Beats the Wiz," showcases the ragtag nature of early hip-hop as the song shines a light on the insult back-and-forth game known as the Dozens. Produced by hip-hop pioneer Marley Marl, the leader of Biz Markie's Juice Crew, both the album and song, the latter of which samples the Steve Miller Band's "Fly Like an Eagle," defined late-'80s New York hip-hop culture, cemented Biz's lyrical style, and helped bolster his popularity. Biz Markie also gets political on the track, spitting, "​​Reagan is the Pres, but I voted for Shirley Chisholm," referring to the first major-party Black candidate to run for President of the United States.
"So Fresh"
For evidence of Biz Markie's influence on rap culture, look no further than the late-'90s prince of the genre Will Smith, whose 1999 sophomore solo smash Willenium features Biz on the track "So Fresh" alongside Slick Rick. Smith wasn't the only Biz Markie disciple: Everyone from Snoop Dogg, who covered "Vapors" in 1997, to Questlove of the Roots sang Biz's praises. "I'm using all the education he taught me," Questlove wrote of Biz Markie's indelible impact on his life and career in an Instagram post following the news of the rap legend's death. "We will miss him. But he will be here forever."
For The Record: A Tribe Called Quest's Groundbreaking The Low End Theory At 30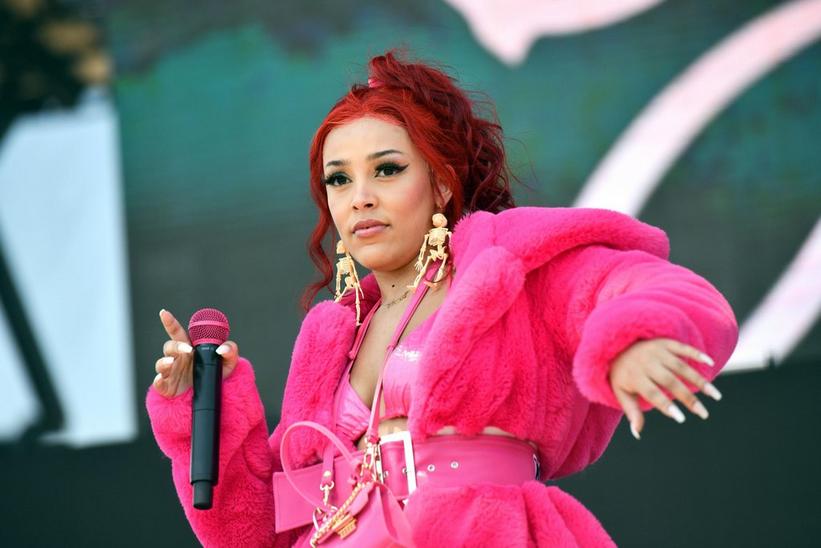 Photo: Scott Dudelson/Getty Images
news
Rolling Loud Festival Los Angeles Reveals 2019 Lineup
Find out who's bringing the heat to the hip-hop fest returning to L.A. this December
GRAMMYs
/
Oct 2, 2019 - 12:11 am
Today, Rolling Loud revealed the massive lineup for their final music festival of 2019, Rolling Loud Los Angeles, which is set to take over the Banc of California Stadium and adjacent Exposition Park on Dec. 14–15.
This iteration of "the Woodstock of Hip-Hop," as the all-knowing Diddy has called it, will feature Chance the Rapper, Lil Uzi Vert, Juice WRLD, Young Thug and Lil Baby as Saturday's heavy-hitting headliners. Sunday's headliners are none other than Future, A$AP Rocky, Meek Mill, YG and Playboi Carti.
L.A.'s own Blueface, Tyga and Doja Cat, are slated to perform, as well as representatives from the diverse rap scenes across the country, including Wale, Juicy J, Lil Yachty, Megan Thee Stallion, Gunna, Tyla Yaweh, Machine Gun Kelly and Yung Gravy.
The lineup announcement follows the successful wrap of Rolling Loud Bay Area in Oakland this past weekend. The event's flagship Miami event took place in May this year, and the New York and Hong Kong debut editions will both take place later this month.
Tickets for Rolling Loud L.A. go on sale this Friday, Oct. 4 at 11 a.m. PST. The complete lineup and more info on this event and their other fests can be found here.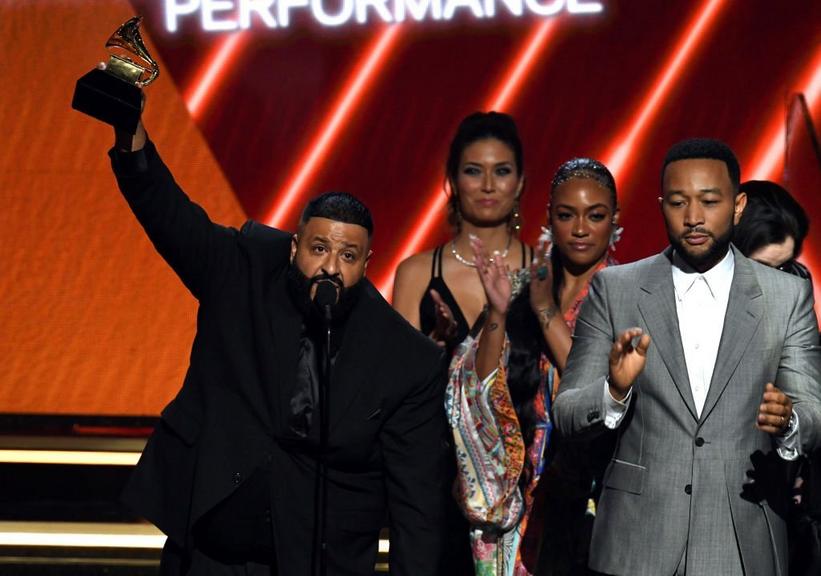 DJ Khaled, Samantha Smith and John Legend
Photo: Kevin Winter/Getty Images
news
DJ Khaled, Nipsey Hussle And John Legend Win Best Rap/Sung Performance For "Higher" | 2020 GRAMMYs
DJ Khaled, Nipsey Hussle and John Legend take home Best Rap/Sung Performance at the 62nd GRAMMY Awards
GRAMMYs
/
Jan 27, 2020 - 09:05 am
DJ Khaled, featuring Nipsey Hussle and John Legend, has won Best Rap/Sung Performance for "Higher" at the 62nd GRAMMY Awards. The single was featured on DJ Khaled's 2019 album Father of Asahd and featured Hussle's vocals and Legend on the piano. DJ Khaled predicted the track would win a GRAMMY.
"I even told him, 'We're going to win a GRAMMY.' Because that's how I feel about my album," DJ Khaled told Billboard. "I really feel like not only is this my biggest, this is very special."
After the release of the song and music video -- which was filmed before Hussle's death in March -- DJ Khaled announced all proceeds from "Higher" will go to Hussle's children.
DJ Khaled and co. beat out fellow category nominees Lil Baby & Gunna ("Drip Too Hard"), Lil Nas X ("Panini"), Mustard featuring Roddy Ricch ("Ballin") and Young Thug featuring J. Cole & Travis Scott ("The London"). Hussle earned a second posthumous award at the 62nd GRAMMYs for Best Rap Performance for "Racks In The Middle."
Along with Legend and DJ Khaled, Meek Mill, Kirk Franklin, Roddy Ricch and YG paid tribute to Hussle during the telecast, which concluded with "Higher."
Check out the complete 62nd GRAMMY Awards nominees and winners list here.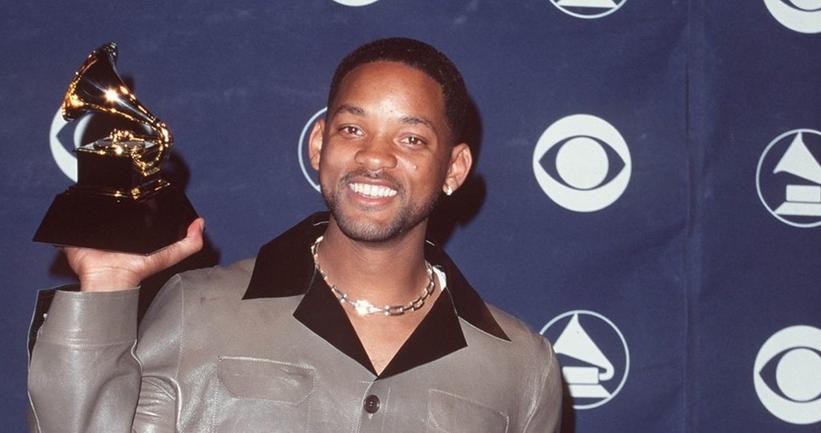 Will Smith at the 1999 GRAMMYs
news
GRAMMY Rewind: Watch Will Smith Dedicate His 1999 Best Rap Solo Performance GRAMMY To His Son
In his acceptance speech, he offers thanks to his family and "the jiggiest wife in the world, Jada Pinkett Smith"
GRAMMYs
/
Sep 25, 2020 - 11:17 pm
Today, Sept. 25, we celebrate the birthday of the coolest dad—who else? Will Smith! For the latest episode of GRAMMY Rewind, we revisit the Fresh Prince's 1999 GRAMMY win for Best Rap Solo Performance for "Gettin' Jiggy Wit It."
In the below video, watch rappers Missy Elliott—donning white leather—and Foxy Brown present the GRAMMY to a stoked Smith, who also opted for an all-leather look. In his acceptance speech, he offers thanks to his family and "the jiggiest wife in the world, Jada Pinkett Smith." He dedicates the award to his eldest son, Trey Smith, joking that Trey's teacher said he (then just six years old) could improve his rhyming skills.
Watch Another GRAMMY Rewind: Ludacris Dedicates Best Rap Album Win To His Dad At The 2007 GRAMMYs
The classic '90s track is from his 1997 debut studio album, Big Willie Style, which also features "Miami" and 1998 GRAMMY winner "Men In Black," from the film of the same name. The "Está Rico" rapper has won four GRAMMYs to date, earning his first back in 1989 GRAMMYs for "Parents Just Don't Understand," when he was 20 years old.
GRAMMY Rewind: Watch Michelle Obama, Lady Gaga, Alicia Keys, J. Lo & Jada Pinkett Smith Open The 2019 GRAMMYs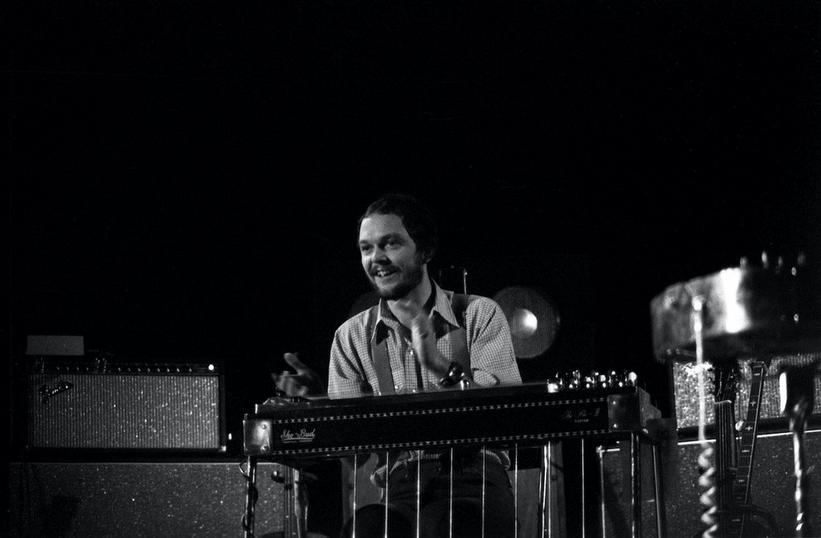 Photo: Icon and Image/Getty Images
news
Remembering Poco's Rusty Young, A Country-Rock Trailblazer
Rusty Young "was an innovator on the steel guitar and carried the name Poco on for more than 50 years," Poco co-founder Richie Furay said
GRAMMYs
/
Apr 20, 2021 - 01:08 am
Rusty Young, one of country-rock's originators and founder of the GRAMMY-nominated band Poco, has died. He was 75.
Young's death on April 14 was confirmed by his publicist, Mike Farley, who said he succumbed to a heart attack.
In a statement to Variety, Poco co-founder Richie Furay said he was saddened by the loss: "Our friendship was real and he will be deeply missed. My prayers are with his wife, Mary, and his children Sara and Will."
As a member of Poco, Young's love for country music and ability to play several country instruments helped architect what today is known as country-rock. Poco, founded in 1968, was formed after Furay's former band Buffalo Springfield, which Neil Young was a part of, split. Furay met Young and bassist/producer Jim Messina after working together on Furay's "Kind Woman," which meshed elements of country and rock.
"Richie was a rock and roll guy, Jimmy's a brilliant technician and guitar player, and I played all these country instruments," Young told Spotlight Central in 2018.
Poco, like Buffalo Springfield, was among the first bands to bring the country and rock sounds together.
"Our concept was to take rock and roll lyrics and melodies, chord changes, and add country instruments as the color around them, because I play steel guitar and banjo and mandolin, all the country instruments I could add that color and Jimmy played that James Burton, Ricky Nelson-kind of guitar," Young told Rock Cellar Magazine in 2017. "We could use this kind of country colors palette to choose from, and have it be rock and roll."
Born in Long Beach, California on Feb. 23, 1946, Norman Russell Young was raised in Colorado. Growing up, Young was surrounded by music; His grandparents were musicians and his parents would take him to country music bars. At the age of six, he began playing the pedal steel guitar.
"I think it's a beautiful instrument! And I went on to learn to play a lot of other instruments, but I've always played lap steel and I still really enjoy it," he told Spotlight Central.
"He was an innovator on the steel guitar and carried the name Poco on for more than 50 years," Furay said in a statement.
Furay and Messina ultimately left the band, but Young remained a member of Poco for more than five decades and even became one of its vocalists. Young wrote and sang the band's biggest hit "Crazy Love," released in 1979—The song reached No. 1 on Billboard's Adult Contemporary Chart. The band also earned a GRAMMY nomination years later in 1982 for their performance of "Feudin' (Track)."
Young is survived by his wife, Mary, and his children, Sara and Will.
Press Play At Home: Robert Finley Performs A Bluesy Version Of "Country Boy" With Dan Auerbach