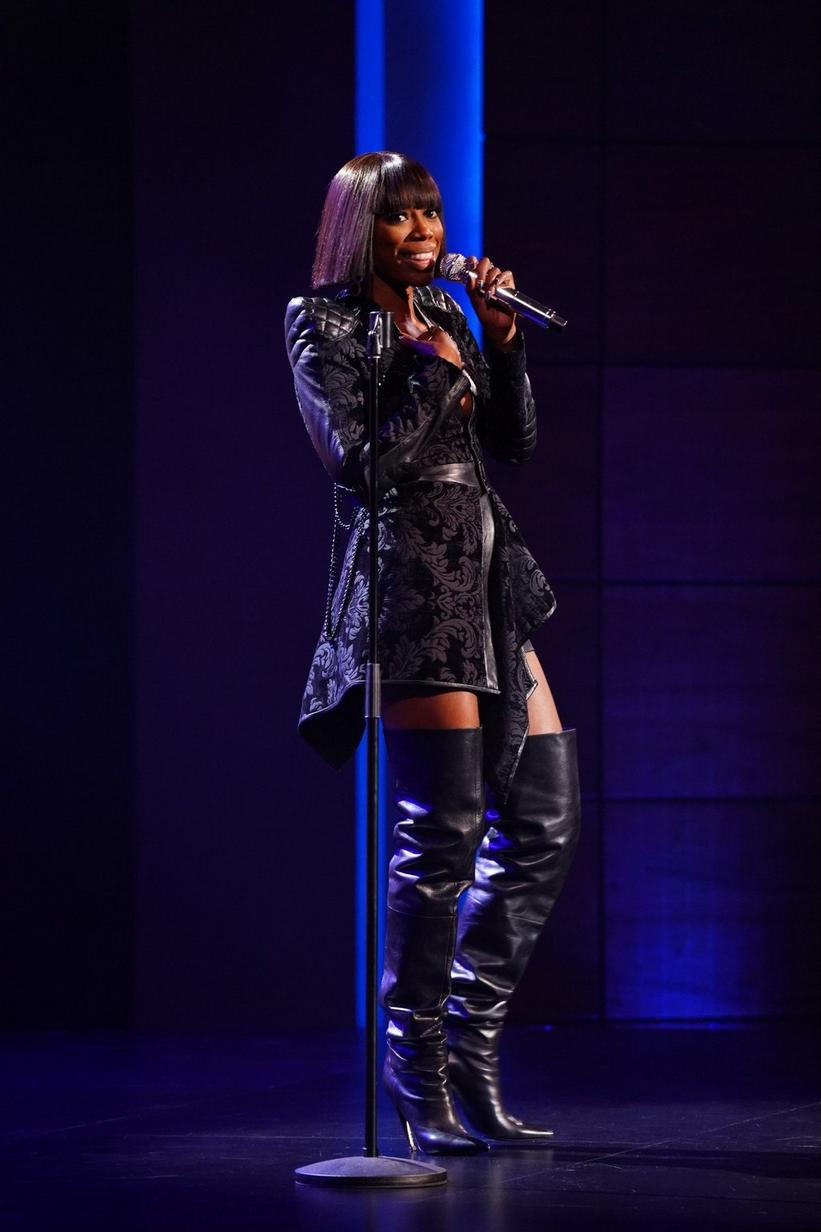 news
Yvonne Orji On Her First-Ever HBO Comedy Special, Faith & Celebrating Black Joy
Quarantining from her home in Los Angeles, the Nigerian-American comedian spoke to GRAMMY.com about the overwhelmingly positive response around "Momma, I Made It!," her forthcoming memoir and much more
GRAMMYs
/
Jul 8, 2020 - 08:33 pm
Like her first-ever HBO comedy special states, Yvonne Orji has made it. The Nigerian-American actress and comedian has been on the come-up for a few years now, securing her first major role—sans agent!—in 2015 playing Issa Rae's best friend Molly Carter on HBO's smash hit "Insecure," which recently wrapped its fourth season. But what many fans of the show might not realize is that Orji has been on the comedy circuit since the mid-'00s, starting with a stand-up stint while competing in the Miss Nigeria in America pageant in 2006. From there, Orji, who also has a master's in Public Health from George Washington University, did stand-up at clubs in New York and Los Angeles and, in 2018, nabbed an opening slot for comedy king and GRAMMY winner Chris Rock.
Now, Orji is enjoying a wave of praise for her very own televised special "Momma, I Made It!," which was released in June on HBO. Filmed at the Howard Theater in Washington, D.C., and partially in Orji's native Lagos, Orji spends the majority of her hour dropping hilarious anecdotes about her Nigerian-American experience, telling her mother she wanted to be a comedian ("I said, 'Momma, I want to do comedy'... SHE heard, 'So, you want to prostitute youself all about the world!'") and sharing her shock and delight at being able to set her bills to autopay.
Even though her parents have long since gotten on board with her comedy career, Orji jokes a lot that they'd be even happier if she'd just get married already.
"It's like, sure, they want me to be happy, but in the back of their mind they're also like, 'Can you be happy with a nice Nigerian man who's also possibly Ibo?' And I'm just like, 'I can't make any promises,'" Orji laughs over the phone.
Quarantining from her home in Los Angeles, Orji spoke to GRAMMY.com about the overwhelmingly positive response around "Momma, I Made It!," separating Yvonne the comedian from her very different "Insecure" character and why now—in the time of coronavirus and the Black Lives Matter movement—it's more important than ever to show and experience Black joy.
So, with the pandemic still going on, are you getting to spend lots of time in that house you talked about purchasing in "Momma, I Made It!"?
I am. And it's like the more time I spend in it, the more money I'm spending on it. It's so funny the things you notice when you're at home. You're like, "You know what? I should also... And I think I need to..."
So, I'm definitely sinking more money into it. I'm hoping that I get to enjoy it, but high-key I feel like whoever buys this house from me is going to enjoy it in a very interesting way.
It seems like kind of a natural fit that you'd do a comedy special on HBO, given how you more or less have one foot in the door with "Insecure." When did HBO originally approach you to do this?

So, HBO had come out to see me, I want to say early 2018. I was opening up at Caroline's as part of the New York City Comedy Festival in 2018. We'd kind of been having the conversations and they wanted to see my [comedy] hour, etc. And then I think we'd gotten busy with filming ["Insecure"], etc. And then at the end of 2018, I also had another run in New York and they came out again. And that's when we were just like, "All right, I feel like you've seen the beginning of it. You've seen it 12 months afterwards." And so, they were like, "Okay, let's make this happen."
Oh wow, that much lead up?

Well, we did the deal in December 2018. [Then] I took 2019 off to write my book. And then we started filming "Insecure." And so, we already knew that in 2020 I would do a tour and then we would shoot the special for the special to be released in 2020.

I looked at my schedule and I was like, the only time I could actually do a tour is this sliver of time between January and February. And I was like, "It's a winter tour. Why do I do this to myself?" I had no clue Corona would be happening—I was more worried about snow. Who knew a global pandemic was on the rise? So, yeah. It actually all worked out because then I was able to do a 13-city tour, finish it up in D.C. when I shot the special. And then they gave the [air] date of June because they were like, "'Insecure''s going to be going. You have a built-in audience. We think it'd be great to happen around the same time—a summertime special." So, I'm like, "Okay, great."

[I] did not know the world would be burning, Black lives still needed to be mattering in the way that they are, we still need to be having that messaging of like, "Hey, Black lives still matter," and also, "Wear your mask." So, it was like so many things happening when the special came out. And I was, "All right. Is this a good time? What?"

Yeah, you must be experiencing an odd combination of feelings—because on one hand, streaming services like HBO are doing all they can to showcase content to amplify Black voices. But on the other hand, getting to this place has been incredibly traumatic, societally speaking. Not to mention, you've lost the ability to promote the special in-person.

Yeah. I understood HBO's strategy when they picked the date. And I was like, "Oh, 6/6. Great, yes." And I was like, "You're absolutely right. We'll be towards the end of the season. And it's going to be a great season. Hahaha." And then it was like, "Okay, Corona."
Prentice Penny, our showrunner, had his movie premiere [for Uncorked]. And he couldn't do South by Southwest and it was a letdown. He'd been building up to his directorial debut as a feature filmmaker. And I remember that moment of just being like, "Hey man, listen, you're going to have a captive audience. Everyone will be at home. It's going to be fine."
Slowly but surely, it was like, "Well, we can't do the talk shows. We can't do the press." I was like, "Oh my gosh. Okay. All right. Well, I can't be encouraging in this crisis and then be mad that I also got caught up in the whirlwind of things that couldn't happen in Corona." And so, I was like, "Okay, well, same thing applies." Penny's movie became number one on Netflix because literally, everybody had finished watching everything else on Netflix. So, it was just like, "Well, at least the ratings will be good. People will be at home to see it."

And then the week of [my premiere], all the protests happened. George Floyd was murdered. The country was in a upheaval. And I was just like, "Yeah, no, this is very much different than "We can't go outside." I don't know how to say, 'Hey guys, I know things look bleak. You just want to support me and watch my special?'" I was like, "No, there's no way to say that and not seem tone deaf and not seem... " And I was prepared. I was like, "This might just be a casualty of what it is."
And I saw "Insecure" come out in episode eight, which is the episode where Issa and Jay kind of melt all of our hearts and fall in love all over again. And just the response of that, people were like, "Man, we needed this 30 minutes. We needed to see Black love. We needed to laugh. We needed to see Black joy." And I was just like, "You know what? Rather than looking at it as a negative, we need levity." Trust me, America does not want Black people angry all the time because it's not going to end well for somebody, and it's not going to be Black people. And so, it's like in the midst of the process, in the midst of the fighting for justice, we need to take off the cape for just a second and laugh.
Black joy has been something that was always celebrated, was always necessary. And I think that's just the way that I chose to look at it. And leading up to it, I went through my phone and it was just very nostalgic for me really just to look at trips I had taken, things that made me laugh. I found this Instagram page that was just slides of Black people laughing. And I was like, "What are they doing?" and I just started laughing. So, I posted. I took three hours just posting a moment for Black joy. And I just was like, "From my moments of Black joy, from other people's moments of Black joy."
And then I talked to HBO and I was like, "Yo, we need to tell the world that Black joy is a form of activism as well." And so, we created that video of just all the things that Black joy is.
Speaking of "Insecure," was it tricky to get the general public to separate you—Yvonne the comedian—from self-serious Molly?
It was so funny because this was definitely a very difficult season for Molly in terms of the fans' acceptance of her. They were not accepting. They were not here for me or my character. And so, it's funny because the trailer dropped about a month before and people were like, "Are we going to watch this?" or, "We going to support Yvonne because I can't not see her as Molly?" And I'm like, "Guys." And then you had this Twitter battle of people being like, "We have to learn to separate the actors from the roles they play." I was like, "Thank you." I was kind of letting the interwebs do their thing. And I think overall, I think the excitement of like, "Well, let's see what she gon' talk about." And there was that, "We didn't know the girl from 'Insecure' did comedy." And once people had the screeners, their response was like, "Wait. No, guys, you for real have to watch this." Questlove from The Roots was like, "I love this." And all the different outlets that we went out to saying, "No, this is a worthy watch," I think that also really helped.
And then when people did watch it, it was just kind of like, "Wait, we feel like we were transported to Nigeria. Yvonne's mom is the true star of the show. Can we get that whole entire outfit?" I think people were just discovering me in a way that they didn't even know they missed. They were just like, "I didn't even know that I needed this, but I'm glad I got it." [When people said] "I've watched this three to five times already," I'm like, "You have?" I was like, "Are you editing it? Because that's how many times I watched it while I was in the editing process."
Yeah, how did you feel watching yourself back that many times?
I was trying to make it the best it could be. I'm very Nigerian. I was like, "I got to get an A-plus on this." I told HBO, "I'm giving you a comedy special/documentary/music video." And they were like, "What?" I was like, "Just don't believe me. Just watch." So, I had my own theme song created. I had
Chris Robinson
, who does all of the music videos, direct it. It came out exactly how I wanted it.
Then when I was watching it the day of with people on Twitter, it was like, "Oh my god! They laughed! They got it! Yes! They're retweeting." But it was definitely different to watch it with an audience than by myself in a dark hole in my room.
I love how your comedy explores what parents expect of their children and how those expectations can be such a moving target. For instance, you've experienced a ton of career success over the last few years, and yet your family is constantly questioning you about when you'll meet a man and get married.
It's like, "I'm trying my best. It's not on me, guys. It's not on me." It's like, sure, they want me to be happy, but in the back of their mind they're also like, "Can you be happy with a nice Nigerian man who's also possibly Ebo?" And I'm just like, "I can't make any promises."
The special hops back and forth between you performing onstage and then spending quality time in Nigeria with your family. With the pandemic still going on, do you have any idea when you'd be able to see your parent in-person again?
No, for sure. So many things happened. They were supposed to come in May and then their flight in Nigeria got canceled. And then it was like, "Oh, well, I guess they won't be here for the special." So, then it was like, "Let's go in July." And then it just got worse. Their flight also got canceled. So, I'm like, "Father in heaven, when am I going to see them?" Because they don't like being in America when it's cold. And there's a very short window because they spend time in Maryland. Obviously, if they came to L.A. it'd be a little bit warmer. But still, their home base is Maryland. I don't even know what it's looking like in terms of them coming to America this year. Obviously, I miss them, but I also want them to be healthy. And they need to get their checkups. And it's all the real things that you're dealing with in real time.
How do you keep in touch when they're overseas?
We WhatsApp. We have a family group chat to make sure that everyone is okay and protected, etc. But the special airs in Nigeria on July 1. So, that's going to be very exciting for all of their friends to be able to get to see. They've seen it, but now it's like everyone else is going to see it. So, they send me messages of like, "Mrs. So-and-so saw it and this is what she said." I'm like, "Okay. All right. Okay." So, I'm not in a lot of trouble, but my mom did see it and say, "You are talking about me a lot." I'm like, "Yeah! It's called 'Momma, I Made It.' I'm going to talk about you." And she's just like, "Well, you know, I'm just saying."
The special hones in on Nigerian parent-child dynamics, but I bet lots of other children of immigrants could relate to everything you described. Did you find that to be the case?

It's so funny. A lot of the messages have been like, "I am Latin American and I know that story," or, "I am Asian American and I know that story," or, "My parents are from X, Y and Z." And it's just like, "Wow, we really are all similar in our own specific kind of ways."
I'm so excited to see what you do next. What can you tell us about the memoir you've written, coming out next year?

It's called Bamboozled by Jesus: How God Tricked Me into the Life of My Dreams. I feel like, especially with the special, I've come to a beautiful bookend for the end of a chapter in my life. And I'm not so far removed from the beginning stages of having a dream to seeing it through that I can't look back and help the next generation who have an improbable dream. I'm like, "Hey, if there's anything at all you see in my life, I'm not only showing you how I did it, but obviously my faith is an anchor to my success and so many things in my life."
I'm actually paralleling my journey with journeys of other people from the Bible who also had a battle of integrity. I'll tell a story about when I had to lean into integrity and why that's so much more important than just getting success. Success without integrity: [that's] not going to be sustainable. It's like, "Here's my journey on an integrity moment that was in question. And then here's somebody else in the Bible who also was challenged. And look at how it turned out for both of us."
A lot of times people find things when they're 85 and on their death bed or after they get a family and it's like, "Well, I guess, God can come into my life now." But for me, I got saved when I was 17 and I developed a really cool friendship with him. And I'm 36 now. I'm like, "Yo, I don't want to wait until 50 to be like, 'Hey God.'" I want to enjoy what that looks like now. And I'm kind of battling against [people saying] "The Bible is outdated," or, ""God or religion is not pertinent or relevant to our lives today." And I'm like, "I beg to differ."
Yeah, I was aware that you value your faith very deeply. I've always wondered—comedian culture as we know it can often be a cynical, non-believing sort of place. It makes me think about what the dynamic is like when you travel in comedian circles. Does it matter?
I think when you meet me, you know three things about me. I say it all the time. I love to laugh and smile. I love God. And I love a good body roll. And I lead with like, "Yo, God is my homeboy." But it's not in a way that's off-putting. It's not in a way that's like, "I can't hang out with you."
Actually, people have messed up the purity of Christianity. Jesus walked with people that [didn't believe in him]. I'm very confident in who I am. So, obviously you have to kind of protect your space, like who gets in the inner court, but it's not to be like, "Hey, I'm Christian so thus, you go over there and I can't hang out with you or learn anything new from you or enjoy your company." I think, for me, that's what I like to show. It's just like, "Yo, faith is actually really inclusive. It's people who mess it up. It's people who shun other people in the name of faith." And I'm like, "That's called the division."
Looking into the future, are you more interested in leaning into comedy or acting, or balancing a combination of both?

Well, it's funny because after the special, everyone was like, "When's the next one?" I'm like, "Everybody calm down." I was like, "This was not built in five seconds. This took time to curate." It's funny because it's like the thing you enjoy about something, you enjoy it because there was attention to detail that was paid.
I think we're also in a place where I don't know what comedy looks like or acting, for that matter, looks like right now because, when are we going to be allowed to act again? Are we going to be able to gather again in groups of 300 to 3,000?
I don't know what either one of these mediums look like, but comedy is definitely one of those things that you don't dispose of because it allows people to get to know the you that you are. A character is a character. And some characters are amazing. And I'm grateful to play one that I enjoy and also learn from. But I'm so grateful, after the special, that people really got to know a little bit more about the person I am, the person behind the character. So, I think it's a two-hander. You work both of them.
From Aretha Franklin To Public Enemy, Here's How Artists Have Amplified Social Justice Movements Through Music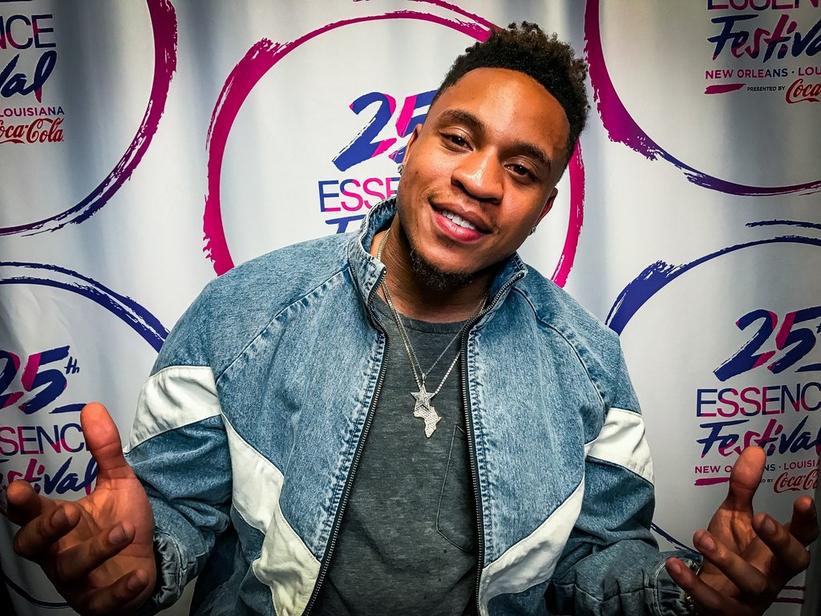 news
Rotimi On Performing At ESSENCE Fest, Growing Up African-American & More
The Nigerian-American singer and actor sat down with the Recording Academy to talk about what inspired his latest album, 'Walk With Me'
GRAMMYs
/
Jul 8, 2019 - 10:04 pm
In 2015, Rotimi stepped into the New Orleans Superdome for the first time to experience the magic of ESSENCE Fest. Four years later, in 2019, the "Love Riddim" singer returned to the celebration as a performer, something he said was spoken into existence.
"Last year me and my manager had a conversation and I said, 'Listen, I'm going to be on the [ESSENCE] mainstage this year. 365 days later, we did it," Rotimi told the Recording Academy at the 25th annual ESSENCE Fest.
Rotimi, also an actor on Starz' "Power," has evolved since his last album, 2017's Jeep Music, Vol.1. The singer said he really hit home with its follow-up, the recently released Walk With Me, a project he worked hard for, putting in hours in the studio after filming on set.
"Walk With Me is the first time I actually felt like I was giving myself as an artist, and personally I feel like with everything else I have going on I wanted to show people that this is really what I do," he said. "I wanted people to understand who Rotimi is, who Rotimi was before, who I want to be and just understand my growth and the journey and my passion for what I do."
Part of why the album felt like such a representation of him is because it embodies beats of his African roots, something he said was very present growing up Nigerian-American.
"I grew up with a lot of Fela Kuti and I grew up with Bob Marley," he said of his musical roots. "But I also grew up with Carl Thomas and Genuine and Usher, so there was a genuine mixture of who I am and what I've grown up to listen to. The actual Walk With Me project was a mixture of influences of Akon and Craig David."
Mumu Fresh On What She Learned From Working With The Roots, Rhyming & More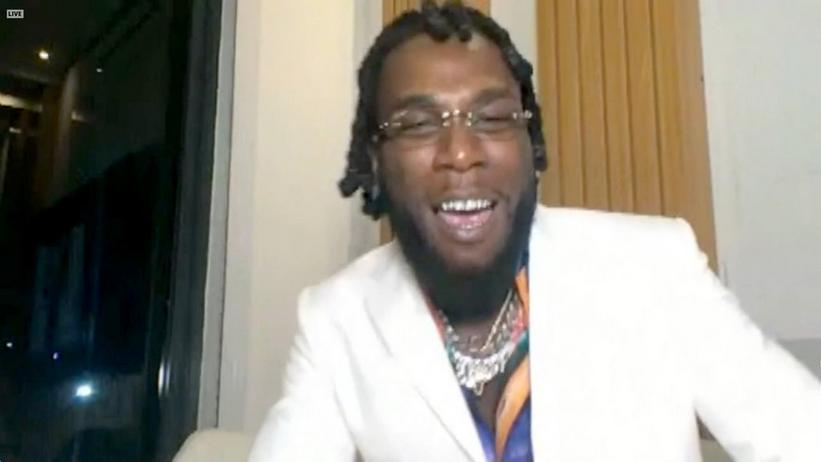 Burna Boy accepts his 2021 GRAMMY
Photo: Rich Fury/Getty Images for The Recording Academy
news
Burna Boy Wins Best Global Music Album For 'Twice As Tall' | 2021 GRAMMY Awards Show
The Nigerian powerhouse Burna Boy takes home Best Global Music Album at the 2021 GRAMMY Awards Premiere Ceremony
GRAMMYs
/
Mar 15, 2021 - 12:28 am
Burna Boy won Best Global Music Album for Twice As Tall at the Premiere Ceremony of the 63rd GRAMMY Awards. This marks his first career GRAMMY win. They are the first winner of the recently renamed category, formerly known as Best World Music Album. Watch his heart-warming acceptance speech below, given in English and Yoruba.
His album bested fellow nominees Antibalas, Bebel Gilberto, Anoushka Shankar and Tinariwen.
Later, Burna gave a fire performance to close out the Premiere Ceremony, featuring two Twice As Tall tracks—watch it here.
Stay tuned to GRAMMY.com for all things GRAMMY Awards (including the Premiere Ceremony livestream), and make sure to watch the 2021 GRAMMY Awards show, airing live on CBS and Paramount+ tonight, Sun., March 14 at 8:00 p.m. ET/5:00 p.m. PT.
Check out all the complete 2021 GRAMMY Awards show winners and nominees list here.
Watch Burna Boy Slay With Performance Of "Level Up," "Onyeka" & "Ye" At 2021 GRAMMY Awards Premiere Ceremony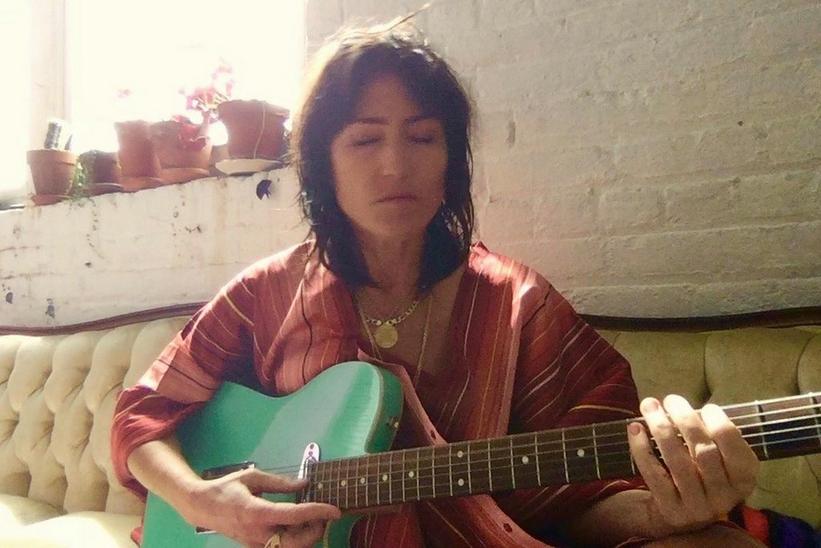 news
Quarantine Diaries: Joan As Police Woman Is Bike Riding, Book Reading & Strumming D'Angelo
As the coronavirus/COVID-19 pandemic continues to rock the music industry, the Recording Academy reached out to a few musicians to see how they were spending their days indoors
GRAMMYs
/
Apr 7, 2020 - 07:21 pm
As the coronavirus/COVID-19 pandemic continues to rock the music industry, the Recording Academy reached out to a few musicians to see how they were spending their days indoors. Today, singer/songwriter Joan Wasser of Joan as Police Woman, whose forthcoming covers album, COVER TWO, includes tracks by The Strokes, Prince, Talk Talk, and more, shares her Quarantine Diary.
Thursday, April 2
[10 a.m.-12 p.m.] Went to bed at 4 a.m. last night after getting drawn into working on a song. Put on the kettle to make hot coffee while enjoying an iced coffee I made the day before. Double coffee is my jam. Read the news, which does not do much for my mood. Catch up with a few friends, which does a lot of good for my mood. Glad it goes in this order.
[12 p.m.-2 p.m.] Make steel cut oats with blueberries, raspberries, strawberries, fresh ginger, fresh turmeric, a sprinkling of cinnamon and cardamom, and of course, coconut butter to melt on top. If you're not into coconut butter (sometimes marketed as coconut "manna"), I'd suggest just going for it and getting it (or ordering it) and putting it on your sweet potatoes, your oats, anywhere you'd put butter. I'm not vegan but I do enjoy hearing the tiny scream uttered by a strawberry as I cut into it.
Contemplate some yoga. Contamplate meditating. Do neither. Resume work on the song I want to finish and send today. I have a home studio and I spend a lot of my time working on music here. The song is a collboration sent to me from Rodrigo D'Erasmo in Milano that will benefit the folks who work behind the scenes in the music touring system in Italy.
[2 p.m.-4 p.m.] I traded in a guitar for a baritone guitar right before all this craziness hit but hadn't had the time to get it out until now. I put on some D'Angelo, plugged into my amp and played along as if I were in his band. Micahel Archer, If you're reading this, I hope you are safe and sound and thank you immensely for all the music you've given us always.
[4 p.m.-6 p.m.] Bike repair shops have been deemed "necessary," thank goodness, because biking is the primary way I get around and I need a small repair. I hit up my neighborhood shop and they get my bike in and out in 10 minutes, enough time to feel the sun for a moment.
I ride fast and hard down to the water's edge and take in a view of the East River from Brooklyn. There are a few people out getting their de-stress walks but it is mostly deserted on the usually packed streets.
[6 p.m.-8 p.m.] Practice Bach piano invention no. 4 in Dm very, very, very slowly. I never studied piano but I'm trying to hone some skills. Realize I'm ravenous. Eat chicken stew with wild mushrooms I made in the slow cooker yesterday. It's always better the second day.
[8 p.m.-10 p.m.] Get on a zoom chat with a bunch of women friends on both coasts. We basically shoot the sh*t and make each other laugh.
Afterwards I still feel like I ate a school bus so I give into yoga. I feel great afterwards. This photo proves I have a foot.
[10 p.m.-12 a.m.] Record a podcast for Stereo Embers in anticipation of my new release on May 1, a second record of covers, inventively named COVER TWO. Continue to work on music (it's a theme).
[12 a.m.-2 p.m.] Tell myself I should think about bed. Ignore myself and confinue to work on music.
[2 a.m.-4 a.m.] Force myself into bed where I have many books to choose from. This is what I'm reading presently, depending on my mood. Finally I listen to Nick Hakim's new song, "Qadir," and am taken by its beauty and grace. Good night.
If you wish to support our efforts to assist music professionals in need, learn more about the Recording Academy's and MusiCares COVID-19 Relief Fund.
If you are a member of the music industry in need of assistance, visit the MusiCares website.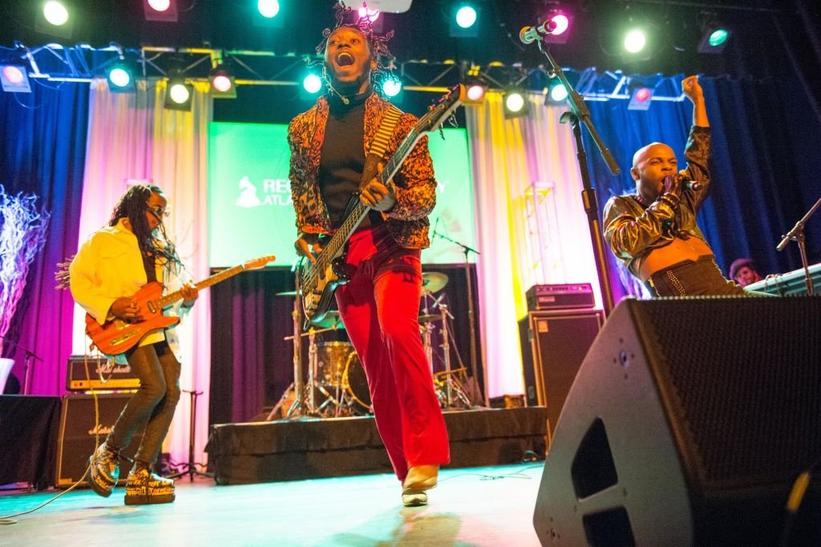 Hero The Band perform at the Recording Academy Atlanta Chapter Annual Membership Celebration
Photo: Marcus Ingram/WireImage
news
Report: Music & Culture Infrastructure Can Create Better "Future Cities"
How sound planning for a creative future in our urban areas makes all the difference for artists and musicians
GRAMMYs
/
Oct 24, 2019 - 01:27 am
The future, as they say, is now. And for music makers around the world, building a future for themselves often starts at home, in their local creative community and in the city where they live. While technology has expanded communication and made the world smaller, cities continue to grow, making planning for the future a critical cultural mission of the present.
To that end, a new report by global organization Sound Diplomacy titled "This Must Be The Place" examines, "The role of music and cultural infrastructure in creating better future cities for all of us." The 37-page deep dive into community planning and development highlights the importance of creative culture in what it calls "Future Cities."
"The government defines 'Future Cities' as 'a term used to imagine what cities themselves will be like," the report states, "how they will operate, what systems will orchestrate them and how they will relate to their stakeholders (citizens, governments, businesses, investors, and others),'"
According to the report, only three global cities or states currently have cultural infrastructure plans: London, Amsterdam and New South Wales. This fact may be surprising considering how city planning and sustainability have become part of the discussion on development of urban areas, where the UN estimates 68 percent of people will live by 2050.
"Our future places must look at music and culture ecologically. Much like the way a building is an ecosystem, so is a community of creators, makers, consumers and disseminators," the report says. "The manner in which we understand how to maintain a building is not translated to protecting, preserving and promoting music and culture in communities."
The comparison and interaction between the intangibility of culture and the presence of physical space is an ongoing theme throughout the report. For instance, one section of the report outlines how buildings can and should be designed to fit the cultural needs of the neighborhoods they populate, as too often, use of a commercial space is considered during the leasing process, not the construction process, leading to costly renovations.
"All future cities are creative cities. All future cities are music cities."
On the residential side, as cities grow denser, the need increases for thoughtful acoustic design and sufficient sound isolation. Future cities can and should be places where people congregate
"If we don't design and build our future cities to facilitate and welcome music and experience, we lose what makes them worth living in."
For musicians and artists of all mediums, the answer to making—and keeping—their cities worth living in boils down to considering their needs, impact and value more carefully and sooner in the planning process.
"The report argues that property is no longer an asset business, but one built on facilitating platforms for congregation, community and cohesion," it says. "By using music and culture at the beginning of the development process and incorporating it across the value chain from bid to design, meanwhile to construction, activation to commercialisation, this thinking and practice will result in better places."
The report offers examples of how planners and leaders are handling this from around the world. For instance, the Mayor Of London Night Czar, who helps ensure safety and nighttime infrastructure for venues toward the Mayor's Vision for London as a 24-hour city. Stateside, Pittsburgh, Penn., also has a Night Mayor in place to support and inform the growth of its creative class.
What is a music ecosystem? We believe the music influences and interacts with various sectors in a city. We have designed this infographic to show how music ecosystems work and impact cities, towns and places: https://t.co/0DIUpN1Dll

— Sound Diplomacy (@SoundDiplomacy) August 14, 2019
Diversity, inclusion, health and well-being also factor into the reports comprehensive look at how music and culture are every bit as important as conventional business, ergonomic and environmental considerations in Future Cites. Using the Queensland Chamber of Arts and Culture as a reference, it declared, "A Chamber of Culture is as important as a Chamber of Commerce."
In the end, the report serves as a beacon of light for governments, organizations, businesses and individuals involved in planning and developing future cities. Its core principals lay out guideposts for building friendly places to music and culture and are backed with case studies and recommendations. But perhaps the key to this progress is in changing how we approach the use of space itself, as the answer to supporting music may be found in how we look at the spaces we inhabit.
"To develop better cities, towns and places, we must alter the way we think about development, and place music and culture alongside design, viability, construction and customer experience," it says. "Buildings must be treated as platforms, not assets. We must explore mixed‑use within mixed‑use, so a floor of a building, or a lesser‑value ground floor unit can have multiple solutions for multiple communities."
Be Like Björk: Iceland Unveils New 'Record In Iceland' Initiative