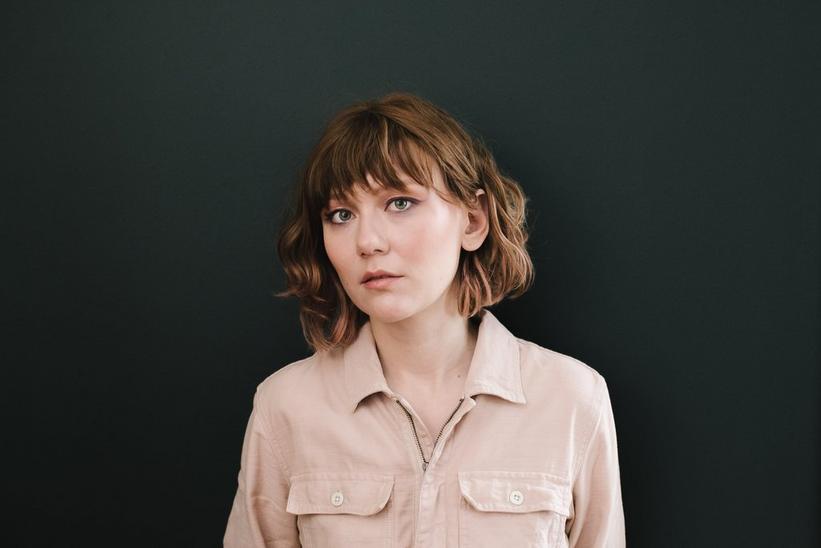 Photo: Zach Pigg & Chelsea Rochelle
news
Molly Tuttle & Producer Tony Berg Discuss the Cross-Country Making Of Her New Covers Album
Tuttle's new Berg-produced LP '...but I'd rather be with you' features the Nashville artist's takes on The National, Harry Styles, the Stones and more
GRAMMYs
/
Sep 24, 2020 - 03:13 am
At the beginning of 2020, when it looked like the year would be as normal as any can be, Molly Tuttle met with producer Tony Berg to discuss working on a new album of original songs. Then the pandemic hit, forcing the 27-year-old singer, songwriter, and guitarist to stay home alone in Nashville with no access to a proper studio, putting plans to develop her next LP on hold.
But Tuttle didn't just wallow in isolation or pass the time making a sourdough starter. She kept in touch with Berg, whose most recent production credit was Phoebe Bridgers' 2020 standout Punisher, and they figured out a new project: an album where Tuttle would home-record cover songs that had special meaning to her at various points in her life. Inspired, she taught herself to use Pro Tools and got to arranging and tracking, then sending her work to Berg, who was sequestered in Los Angeles.
That collection became …but i'd rather be with you, which was released by Compass in August. The 10-track LP features renditions of songs by artists including The National, FKA Twigs, Rancid, Harry Styles, Cat Stevens, and the Rolling Stones, all anchored by Tuttle's powerfully shimmering vocals and virtuosic guitar playing. It's a departure from the bluegrass and Americana that won her acclaim, but as she explains, 2020 felt like the right time to explore something new while returning to the songs that brought her so much joy. We recently caught up with Tuttle and Berg — who are still separated by thousands of miles — to discuss how the album came to be.
How did the process for recording this album start?
Tuttle: Tony and I had been talking about making a record and then once quarantine started, we had this idea to do it remotely and choose these cover songs. We both wanted a creative project to work on and these songs kind of stood out to me as ones that I wanted to put my own voice to. They were some of my favorite songs. It was kind of an unconventional way to make an album, but we both thought it would be a fun and interesting new project to work on remotely.
Berg: Yeah, we had a plan and then the world got in the way.
Tuttle: It gave me something to look forward to when I wasn't like screaming at my computer because Pro Tools was crashing. That certainly wasn't good for my mental health, but overall, I loved working on it. It was really gratifying to be able to share something with people during this time that hopefully helps people who are struggling.
How did you narrow down the list of songs?
Tuttle: That maybe took the longest out of the whole process. We went back and forth sending each other playlists and different songs. I think we decided early on that we had to only choose songs we both felt really strongly about and both really loved.
Berg: Well, I would send Molly songs by [Karlheinz] Stockhausen and John Cage and she would say, "Oh no, that's not going to go." [Laughs] It was, I'm not going to say effortless, but in the relative scheme of things, it was surprising how quickly and easily we agreed upon repertoire.
Tuttle: That's true. It was funny — I feel like we were looking for the same qualities in the songs and we ended up with such a diverse array of different genres that we were pulling from, but we wanted the same qualities: great lyrics, great melodies, interesting chords, and stuff that I could really put my own spin on. We were gravitating towards songs that sounded really different from what I do.
Berg: It's as if we met and then eloped. It was like this instant wedding.
Molly, you mentioned your misadventures with Pro Tools. What was that process like?
Tuttle: It was just that I'd never run Pro Tools before and I still don't have a great setup for it. I was going off my six-year-old MacBook, which I don't even think is supposed to run Pro Tools. My little house, all my electricity and stuff, was interfering but Will [Maclellan], who mixed the album, and Tony would walk me through stuff. There were hiccups along the way, but overall that felt pretty smooth. I wasn't doing anything crazy with plugins or like anything super advanced — just basically trying to get it to run.
Berg: What was interesting about that was, I think we both approached it with an unspoken dread because making a record is a social exercise. It's the interaction of players and the discussion of ideas and contacts and to be denied face-to-face, in-the-room experience, I found it a little daunting initially. By the second day, it was second nature.
What was it like putting the songs together with the backing musicians without being able to work in person?
Tuttle: I really trusted Tony and I trusted all the musicians because the people he asked to play on it were so wonderful. They were people I'd never played with before, but I was familiar with most of them. I just had to let go. I realized it was better if I didn't listen to stuff a lot until it was more fleshed out because there was a temptation to get really nitpicky with each piece along the way. My biggest concern was my own parts and that it would gel with everyone since we weren't playing altogether.
Berg: There's the great luxury of, as Molly was alluding to, if you're going to call Matt Chamberlain, Rich Hinman, Taylor Goldsmith, Gabe Nolan, Patrick Warren, basically, it's hard to f*** up. These are great musicians with a real history of sensitivity to song and to the artist.
Tuttle: There was the slight anxiety of, "I'm probably not going to hear these until they're all done. I hope I like it," but again, I wanted to make this record with Tony because I knew he would choose great people. Then when he sent me the list of players and I was like, "There's not really a way that that's going to not sound awesome."
Did any track make you nervous to record, with the worry that the original artist would disapprove?
Berg: No, we were lucky, weren't we, Molly?
Tuttle: Yeah, no.
Berg: We heard wonderful things back from [The National's] Matt Berninger, whom I know pretty well and I have huge respect for, so that was a relief.
Tuttle: That broke the ice because you sent it to him and he was the first one who heard the cover of one of his songs ["Fake Empire"]. Then the guys from Rancid have reached out to me and said they really loved the cover ["Olympia, WA"]. One of them got the vinyl and posted a video of him listening to it. I was like, "Oh, my God." Then Harry Styles, he started following me online and I messaged him and he said he had heard the cover [of "Sunflower, Vol. 6"] and loved it. He was the one I thought for sure would never hear the cover.
Berg: Of course, Mick and Keith haven't said a thing.
Tuttle: Yeah. We're still waiting on that one.
Berg: The nerve.
How much did working on this project help you both in terms of mental health during this overwhelming year?
Tuttle: It definitely made me reflect on what these songs have meant to me. I felt I was struggling being creative and feeling like I had purpose. It was comforting to come back to these songs and just revisit how I felt when I first heard them and what they mean to me now, then also have something that would hopefully bring other people joy. It really gave me a sense of purpose. And it was fun making the videos for them and having that connection with people still.
Berg: In what is perhaps inarguably the worst year in our history since World War II, the community that has stood up, in my opinion, has been the musician community. By that, I mean the quality of material we've been exposed to, whether it's Fiona Apple, Bob Dylan, Phoebe Bridgers, or Molly Tuttle, I think speaks to artists acknowledging their responsibility to do their best work in the face of adversity. Maybe it is collectively about hope that the orange imbecile will no longer be part of our lives in 45 days.
Tuttle: Yeah, it's overwhelming how much incredible music has been coming out. I've been listening to more music than I have in years.
Berg: On a personal note, when I was first introduced to Molly, I was aware of her as a guitarist. I'd watched some videos, but spending time with her, getting to hear her, I realized that as much focus should be placed on her singing and on the intelligence of what she brings to a record, because that shows the breadth of her as an artist. The fact that she's a world-class player, it's almost a given, but to learn that she sings as beautifully and intelligently as she does is something I'd like an audience to really be aware of. Her next album, I would like for her writing to be the focus of all of it, because that's where she really would excel.
Some of the videos you've put out touch on some weighty topics. What was the decision behind that?
Tuttle: Yeah, the "Fake Empire" video was the first one. We decided to put that out because we thought it was relevant to the moment we're in. That song, to me, feels like a wakeup call [to] people who have the privilege to ignore these things happening in our country. That was during the time that I was going to Black Lives Matter protests in Nashville and trying to get more engaged in the community, as I still am. We took a lot of protest footage from the '50s and '60s and put it with that song to kind of contrast the message of the song, the dreamlike quality with these really powerful images from American history.
How is Nashville these days? You had the tornado in March and then the pandemic hit right after, and there still seems to be a lot of fighting over safety precautions from the virus.
Tuttle: It's really bizarre. We had the tornado a couple of weeks before quarantine started. It's like people almost have forgotten about that. Now it's COVID, but people are still trying to rebuild from the tornado. A lot of businesses have just been closed this whole time because their buildings were destroyed and they couldn't reopen because of COVID. It's bizarre to see people packed into bars and restaurants. I drove by downtown and you feel like half the people aren't wearing masks. It seems really chaotic. A lot of people are frustrated. I'm frustrated that people aren't being safe. Then people on the other side are mad that they haven't let bars open to full capacity yet. I've seen pictures of bars completely packed with people not wearing masks and it's freaky.
Yeah, many musicians have said they won't tour until there's a vaccine or some sort of indication that things are safer. How do you feel about getting back on the road?
Tuttle: I don't know. I thought of the vaccine as the thing that hopefully people will be able to get and want to take. I don't know what's going to happen, but I feel like until there's a vaccine, I just don't want people getting sick at my shows.
But whenever it happens, like you said, musicians might be able to be the ones who can get back out there and maybe make us feel normal again.
Tuttle: Yeah. No matter what, there's still the music. It's all really heartbreaking but it makes you realize what's actually important about playing music.
Ebonie Smith, Atlantic Records Producer/Engineer, Gives An All-Access Tour Of Made In Memphis' 4U Recording Studios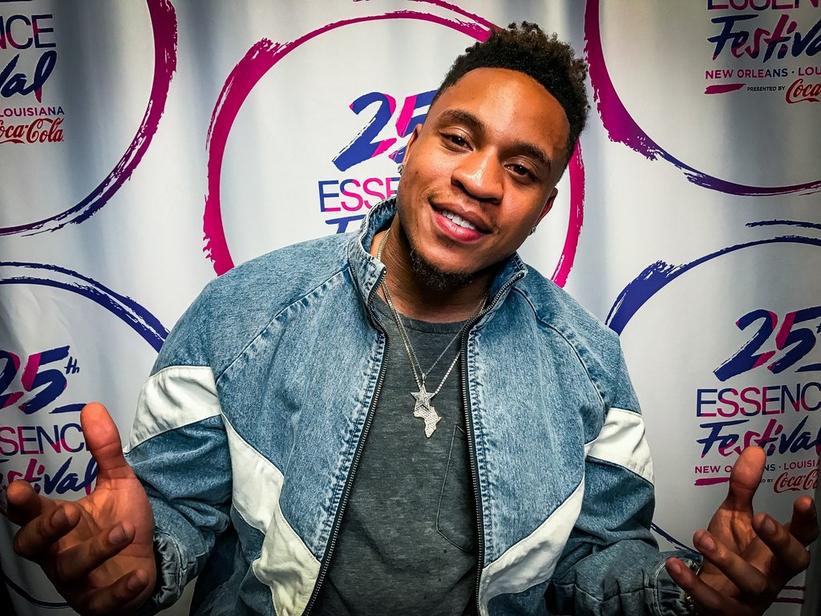 news
Rotimi On Performing At ESSENCE Fest, Growing Up African-American & More
The Nigerian-American singer and actor sat down with the Recording Academy to talk about what inspired his latest album, 'Walk With Me'
GRAMMYs
/
Jul 8, 2019 - 10:04 pm
In 2015, Rotimi stepped into the New Orleans Superdome for the first time to experience the magic of ESSENCE Fest. Four years later, in 2019, the "Love Riddim" singer returned to the celebration as a performer, something he said was spoken into existence.
"Last year me and my manager had a conversation and I said, 'Listen, I'm going to be on the [ESSENCE] mainstage this year. 365 days later, we did it," Rotimi told the Recording Academy at the 25th annual ESSENCE Fest.
Rotimi, also an actor on Starz' "Power," has evolved since his last album, 2017's Jeep Music, Vol.1. The singer said he really hit home with its follow-up, the recently released Walk With Me, a project he worked hard for, putting in hours in the studio after filming on set.
"Walk With Me is the first time I actually felt like I was giving myself as an artist, and personally I feel like with everything else I have going on I wanted to show people that this is really what I do," he said. "I wanted people to understand who Rotimi is, who Rotimi was before, who I want to be and just understand my growth and the journey and my passion for what I do."
Part of why the album felt like such a representation of him is because it embodies beats of his African roots, something he said was very present growing up Nigerian-American.
"I grew up with a lot of Fela Kuti and I grew up with Bob Marley," he said of his musical roots. "But I also grew up with Carl Thomas and Genuine and Usher, so there was a genuine mixture of who I am and what I've grown up to listen to. The actual Walk With Me project was a mixture of influences of Akon and Craig David."
Mumu Fresh On What She Learned From Working With The Roots, Rhyming & More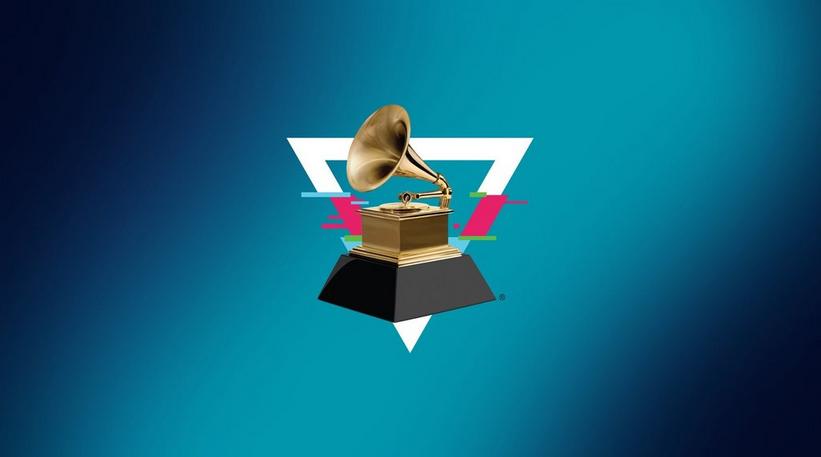 news
Find Out Who's Nominated For Best Rap Album | 2020 GRAMMY Awards
Dreamville, Meek Mill, 21 Savage, Tyler, The Creator, and YBN Cordae all earn nominations in the category
GRAMMYs
/
Nov 20, 2019 - 06:28 pm
The 2020 GRAMMYs are just around the corner, and now the nominations are in for the coveted honor of Best Rap Album. While we'll have to wait until the 62nd GRAMMY Awards air on CBS on Jan. 26 to find out who will win, let's take a look at which albums have been nominated for Best Rap Album.
Revenge of the Dreamers III – Dreamville
This star-studded compilation album from 11-time GRAMMY nominee
J. Cole
and his Dreamville Records imprint features appearances from some of the leading and fastest-rising artists in hip-hop today, including label artists EARTHGANG, J.I.D, and Ari Lennox, plus rappers T.I, DaBaby, and Young Nudy, among many others. Recorded in Atlanta across a 10-day recording session,
Revenge of the Dreamers III
is an ambitious project that saw more than 300 artists and producers contribute to the album, resulting in 142 recorded tracks. Of those recordings, 18 songs made the final album, which ultimately featured contributions from 34 artists and 27 producers.
Dreamers III, the third installment in the label's Revenge of the Dreamers compilation series, debuted at No. 1 on the Billboard 200 chart and achieved gold status this past July. In addition to a Best Rap Album nod, Dreamers III is also nominated for Best Rap Performance next year for album track "Down Bad," featuring J.I.D, Bas, J. Cole, EARTHGANG, and Young Nudy.
Championships – Meek Mill
In many ways, Championships represents a literal and metaphorical homecoming for Meek Mill. Released in November 2018, Championships is the Philadelphia rapper's first artist album following a two-year prison sentence he served after violating his parole in 2017. Championships, naturally, sees Meek tackling social justice issues stemming from his prison experience, including criminal justice reform. The album debuted at No. 1 on the Billboard 200, his second chart-topper following 2015's Dreams Worth More Than Money, and reached platinum status in June 2019. Meek Mill's 2020 Best Rap Album nod marks his first-ever GRAMMY nomination.
i am > i was – 21 Savage
Breakout rapper and four-time GRAMMY nominee 21 Savage dropped i am > i was, his second solo artist album, at the end of 2018. The guest-heavy album, which features contributions from Post Malone, Childish Gambino, J. Cole, and many others, has since charted around the world, topped the Billboard 200 – a first for the artist – in the beginning of 2019, and achieved gold status in the U.S. As well, nine songs out of the album's 15 original tracks landed on the Hot 100 chart, including multi-platinum lead single "A Lot," which is also nominated for Best Rap Song next year. 21 Savage's 2020 Best Rap Album nomination, which follows Record of the Year and Best Rap/Sung Performance nods for his 2017 Post Malone collaboration, "Rockstar," marks his first solo recognition in the top rap category.
IGOR – Tyler, The Creator
The eccentric Tyler, The Creator kicked off a massive 2019 with his mid-year album, IGOR. Released this past May, IGOR, Tyler's fifth solo artist album, is his most commercially successful project to date. The album debuted at No. 1 on the Billboard 200, marking his first time topping the coveted chart, while its lead single, "Earfquake," peaked at No. 13, his highest entry on the Hot 100. Produced in full by Tyler and featuring guest spots from fellow rap and R&B stars Kanye West, Lil Uzi Vert, Solange, and Playboi Carti, among many others, IGOR follows the rapper's 2017 album, Flower Boy, which received the Best Rap Album nod that same year.
The Lost Boy – YBN Cordae
Emerging rapper YBN Cordae, a member of the breakout YBN rap collective, released his debut album, The Lost Boy, to widespread critical acclaim this past July. The 15-track release is stacked with major collaborations with hip-hop heavyweights, including Anderson .Paak, Pusha T, Meek Mill, and others, plus production work from J. Cole and vocals from Quincy Jones. After peaking at No. 13 on the Billboard 200, The Lost Boy now notches two 2020 GRAMMY nominations: Best Rap Album and Best Rap Song for album track "Bad Idea," featuring Chance the Rapper.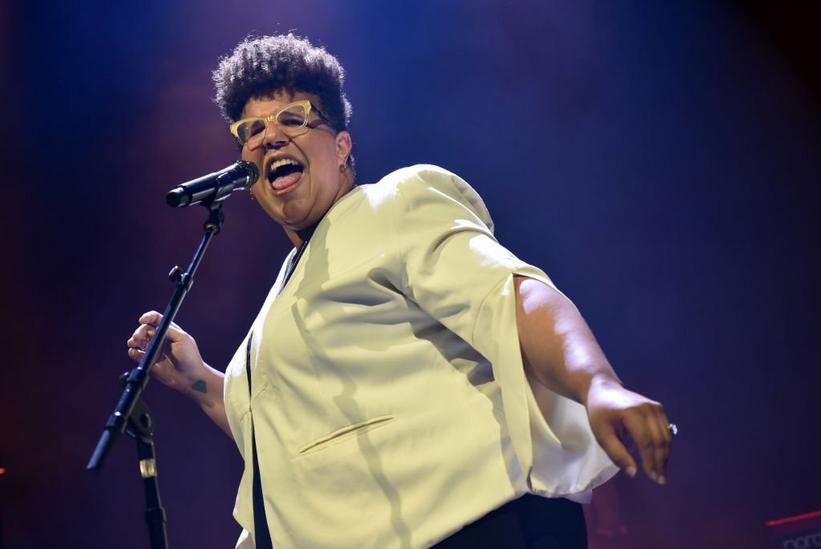 Photo: C Brandon/Redferns/Getty Images
news
Brittany Howard, Brandi Carlile, Leon Bridges, 2 Chainz & More Join Small Business Live Benefit Livestream
Proceeds from the event will be go toward loans to small businesses founded by people of color, with additional support to women-owned and immigrant-owned businesses, via Accion Opportunity Fund
GRAMMYs
/
Jun 16, 2020 - 04:13 am
This Saturday, June 20, artists including Brittany Howard, Brandi Carlile, Leon Bridges, 2 Chainz and more will come together for Small Business Live, a livestream fundraiser event for small businesses facing challenges from the COVID-19 pandemic.
Proceeds from the livestream will go to Accion Opportunity Fund to support small businesses founded by people of color, with additional support to women-owned and immigrant-owned businesses.
"Entrepreneurs of color are denied credit more often and charged higher rates for money they borrow to fund their businesses. We need to accelerate support to underserved businesses in order to reach our full potential," Accion Opportunity Fund CEO Luz Urrutia said. "We have to decide what we want our Main Streets to look like when this is over, and we must act decisively to keep small businesses alive and ready to rebuild. This is a fun way to do something really important. Everyone's support will make a huge difference to small business owners, their families and employees who have been devastated by this pandemic, the recession, and centuries of racism, xenophobia and oppression."
Tune in for Small Business Live Saturday, June 20 from 4:00 p.m. to 10:00 p.m. EDT on smallbiz.live. The site also provides a full schedule of programs and links to watch the livestream on all major digital platforms. To learn more about Accion Opportunity Fund, visit the organization's website.
Ivan Barias On Silence As Complicity, Holding Major Labels Accountable & How To Be A Non-Black Latinx Ally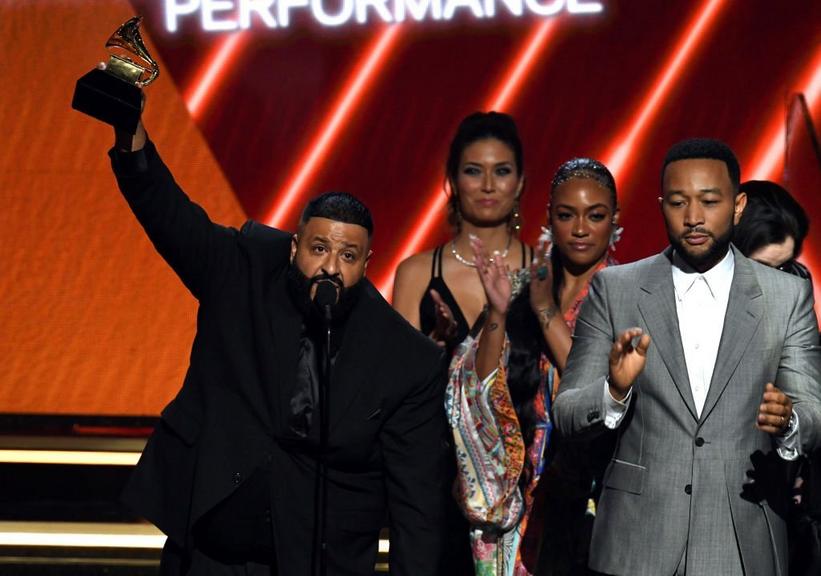 DJ Khaled, Samantha Smith and John Legend
Photo: Kevin Winter/Getty Images
news
DJ Khaled, Nipsey Hussle And John Legend Win Best Rap/Sung Performance For "Higher" | 2020 GRAMMYs
DJ Khaled, Nipsey Hussle and John Legend take home Best Rap/Sung Performance at the 62nd GRAMMY Awards
GRAMMYs
/
Jan 27, 2020 - 09:05 am
DJ Khaled, featuring Nipsey Hussle and John Legend, has won Best Rap/Sung Performance for "Higher" at the 62nd GRAMMY Awards. The single was featured on DJ Khaled's 2019 album Father of Asahd and featured Hussle's vocals and Legend on the piano. DJ Khaled predicted the track would win a GRAMMY.
"I even told him, 'We're going to win a GRAMMY.' Because that's how I feel about my album," DJ Khaled told Billboard. "I really feel like not only is this my biggest, this is very special."
After the release of the song and music video -- which was filmed before Hussle's death in March -- DJ Khaled announced all proceeds from "Higher" will go to Hussle's children.
DJ Khaled and co. beat out fellow category nominees Lil Baby & Gunna ("Drip Too Hard"), Lil Nas X ("Panini"), Mustard featuring Roddy Ricch ("Ballin") and Young Thug featuring J. Cole & Travis Scott ("The London"). Hussle earned a second posthumous award at the 62nd GRAMMYs for Best Rap Performance for "Racks In The Middle."
Along with Legend and DJ Khaled, Meek Mill, Kirk Franklin, Roddy Ricch and YG paid tribute to Hussle during the telecast, which concluded with "Higher."
Check out the complete 62nd GRAMMY Awards nominees and winners list here.