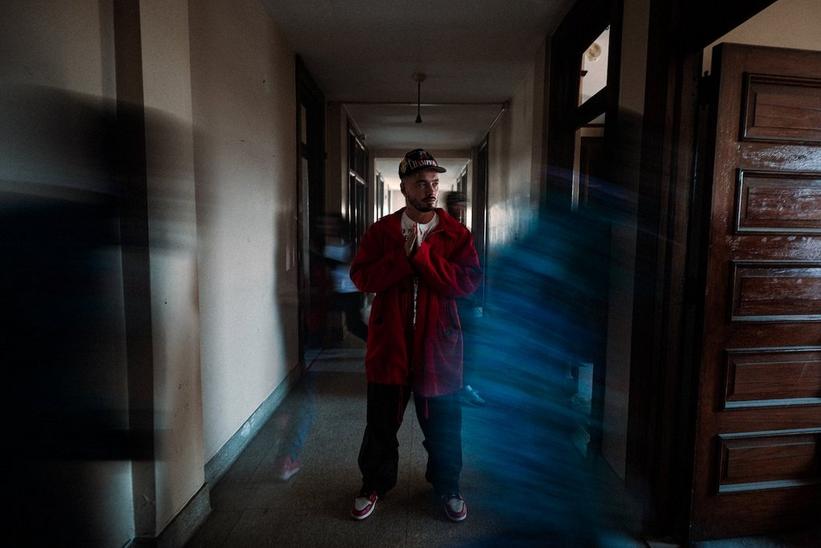 Photo: J Balvin x Filmheads
news
J Balvin On His New Album 'Jose,' The Future Of Reggaeton & Getting Back On Stage: "It's About Getting Back To Feeling That Vibe Again"
J Balvin has made a name for himself as a bold and adventurous mind — both aesthetically and musically. On his latest album, 'Jose,' the reggaeton icon continues to expand his sonic palette and adventure ever outward.
GRAMMYs
/
Oct 22, 2021 - 06:49 am
With his unflinching, eclectic flair and instantly recognizable sound, J Balvin has been pushing the limits of reggaeton, while continually rewriting the contemporary Latin pop playbook. Since his arrival to the global spotlight in the early 2010s with La Familia, the 36-year-old superstar has impressively churned out some of the biggest hits in modern Spanish-speaking pop. Just look no further than 2015's Guinness World Record-winning "Ginza," and 2017's 3-billion-streaming banger "Mi Gente." Seemingly perfecting the hit-making formula, the Medellín powerhouse has helped solidify and globalize the sound of Colombian reggaeton, his stage name unintentionally becoming synonymous with the art form.
Although his distinctive style is quintessential to the genre (he is often dubbed "Príncipe del Reggaeton," or "the Prince of Reggaeton"), Balvin's multi-faceted background is what informed his own music creation. After growing up listening to '90s grunge and rock, he took cues from the reggaeton pioneers of Puerto Rico. "We always have someone that inspired us to start [making music]. Daddy Yankee was my biggest inspiration — he still is," Balvin tells GRAMMY.com. "I wanted to be like him, but then I was like, 'There's no place for two Daddy Yankees.'"
On Balvin's sixth studio album, Jose, released in September, the Latin pop hitmaker offers a more intimate look: Reintroducing himself with his first name, José Álvaro Osorio Balvín, he expands his horizons with club-ready EDM alongside Skrillex on "In Da Getto" and tinkers with Dominican dembow on "Perra" alongside Tokischa. The music video for the latter song, however, was recently removed from YouTube as critics labeled it misogynoir for its hypersexualization of Black women. Speaking to GRAMMY.com a week prior to the album dropping and long before the video's release, Balvin argues that "Perra" is a song of empowerment. "We wanted to keep empowering women and show that we are the same. If you want to be a dog, then we can be dogs together — straight up," he says. "And Tokischa is straight up. She doesn't mess around when it comes to the lyrics. It's pretty PG-13." Controversy or not, Jose debuted at No. 1 on the Billboard Top Latin Albums chart.
Ever the iconoclast, J Balvin — who's currently nominated at the 2021 Latin GRAMMYs for Song Of The Year for his collaboration with Tainy, "Agua," among other categories — has delivered riveting music works and has made exhilarating appearances across the music and pop culture realm this year. GRAMMY.com Skyped with the reggaeton icon where he spoke about releasing Jose, stepping into Latin drill, starring in an Amazon documentary, and how his personal routine drives success.
This summer you headlined two massive festivals: Baja Beach Fest in Rosarito, Mexico, and Governors Ball in New York City. How did it feel to return to the global stage, not only as a headliner, but simply being in front of a massive crowd after going through quarantine?
It had been so long. It's like learning how to ride a bicycle — but if you stop using your bike everyday, you will lose a little bit of your skills. So it's about warming up and getting better and better again. That's how it feels. I love the people in the crowd, and you start to realize that you can give them more and more. It's about getting back to feeling that vibe again. It's absolutely amazing to see the love and to see my fans. I'm a fan of my fans right now.
Your latest album, Jose, brings forward an array of different sounds. What are some of your personal top tracks?
I'm going to go with "F40," which is the first song of the album. It's about paying respect to the old sound of reggaeton. What Arcángel says in his speech is pretty amazing. I mean, every song is different. "Billetes De 100" with Myke Towers, it's really powerful and strong. And with "Perra," we wanted to keep empowering women, and show that we are the same. If you want to be a dog, then we can be dogs together. Straight up. And Tokischa is straight up. She doesn't mess around when it comes to the lyrics. It's pretty PG-13. So it's about that. It's a dembow. That's what the Dominican Republic sounds like on the streets and it's really cool. The video's fun too. There are too many songs.
The music video for "Que Locura" portrays an interesting concept where humans are on display in an art gallery for the entertainment of others. What inspired this?
We wanted to have a bright and strong video. Film Headz, the producers, the director Jose Sagaró, the DP, Chris Guerra, and the whole team were amazing. They get my ideas really easily. It's just simple to work with them because we vibe on the same aspects. The video shows that we [humans] are art, but it also tells a story about this lady you can't get out of your head.
And what producers did you work with for this new album?
The main producers and secondary producers were Sky [Rompiendo] and Tainy, but also Tainy's brother, Masis. There's also Taiko. Diplo is a producer of "Que Locura," and Skrillex produced "In Da Getto." There's a lot of vibes, different colors. There's another producer called Lexuz from Colombia, and he's the one who did "Otra Noche" featuring Khalid. So there are definitely different producers and different vibes. This is José, it's the music that I listen to.
You've been working with Sky for many years, since the beginning of your career. What were some of the things that drew you to his work?
That's my right hand. It was just a natural connection. Effortless. We grew up together, with music. When we started working in the media, we always had a connection. And of course, there's Tainy too. Both are amazing producers. Tainy has been in the game since he was a little kid, so he inspired us a lot.
Can you name me three artists, whether dead or alive, that influenced this new album?
Well, I have a lot of inspiration for artists, but what I want to do in my album is basically my sound: J Balvin. I want people to get inspired by our sound. There are a lot of artists that inspire me, but I wasn't looking to make something that looks like someone else's work. Of course, I'm inspired by Drake, Michael Jackson, Coldplay, The Weeknd, Dr. Dre, Eminem, and Jay Z. But, in this case, I just wanted to express myself, and that's why the album is called Jose, because it's how I feel and what I like.
In the documentary Boy From Medellín, viewers get to know that José more closely. Did you get a sense of relief to be able to display that version of yourself that the public didn't often get to see?
I'm always being real on my Instagram and my accounts on all these social media platforms. But, of course, in this case, it is a documentary, so they can see a lot of intimate moments. So, yeah, I feel great because I showed that I'm just another human being like everybody else.
You gave reggaeton another life by reinventing it into a style that is not only unique to you, but has also become the signature of Colombian reggaeton — a sleeker, more seductive approach. It's obviously different from the original, more hard-hitting, and maximalist approach that was invented in Puerto Rico in the '90s. What were you drawing from when you were creating that J Balvin sound?
We always have someone that inspired us to start. Daddy Yankee was my biggest inspiration. He still is. I wanted to be like him, but then I was like, "There's no place for two Daddy Yankees." The entire team, from the sound engineer Mosty to my producer Sky, to Bull Nene [Cano], who started as a solo writer. We all were just doing our thing. We were not trying to sound like someone else, because then we will be one more. But it wasn't even an intention, it was just the Colombian flavor.
You have become one of the most nominated artists for Latin GRAMMYs, and you hold a good handful of them as well. When you get nominated and awarded, what goes on in your head?
The Latin GRAMMYs have always been really — let's say sophisticated and inspirational. It always feels great to have a GRAMMY, of course.
Earlier this year we saw another musical side of you, stepping into drill music with Eladio Carrión in "Tata," and were later joined by Bobby Shmurda and Daddy Yankee for the remix. Do you think that Latin drill is gonna be the next big wave to hit Latin music, like how reggaeton and then Latin trap were?
Hmm, it could be — it could be if more artists keep making the drill sound. But we are happy that we were one of the first ones that, let's say, elevated drill in Spanish. Having Bobby Shmurda on the remix and Yankee... Bobby is one of the drill kings, and we did our homework of finding him. He was such a nice person. And also Daddy Yankee, he is the GOAT. Carrión opened up the floor for us so it was really cool.
I believe it is important to be aligned spiritually, physically, and mentally to elevate creative results, whether that's exercising, taking vitamins, meditating, or doing anything that promotes wellness. Do you have a specific routine or ritual you follow?
Yeah. I wake up pretty early, like 5:00 or 6:00 AM. The first thing I do is hit the weights, and then I go for a run. I do an hour of cardio. Normally, when I'm doing cardio, I'm listening to a podcast, or checking things out that inspire me. Or maybe someone's dropped a new album, so I listen to the whole album — or at least, what I can listen to through the hour of cardio that I do. After that, I meditate for 30 minutes. So yeah, basically every day I have three or four hours for myself and then I start working. I'm giving myself the permission to be José, to be focusing on myself.
You have an eccentric fashion style as we all know. What influences do you draw from to create your own personal aesthetic?
Everything circles back. Right now, I'm rocking the 2000s. What I have on is this FUBU shirt, and I'm wearing super baggy jeans. Today I was like, "Let's go to the 2000s." Style is a way of expression. I'm fearless about that, too. If I feel that I want to wear a skirt, I will wear the skirt. And I have done it before, and it's like, "What's the problem with that?" I just think we have to embrace our culture more and keep staying elevated. Of course, it takes risks. But if we don't do it, who's going to evolve culture?
No Days Off: Tainy Talks Dua Lipa Collab, Contributing To The 'SpongeBob' Soundtrack & More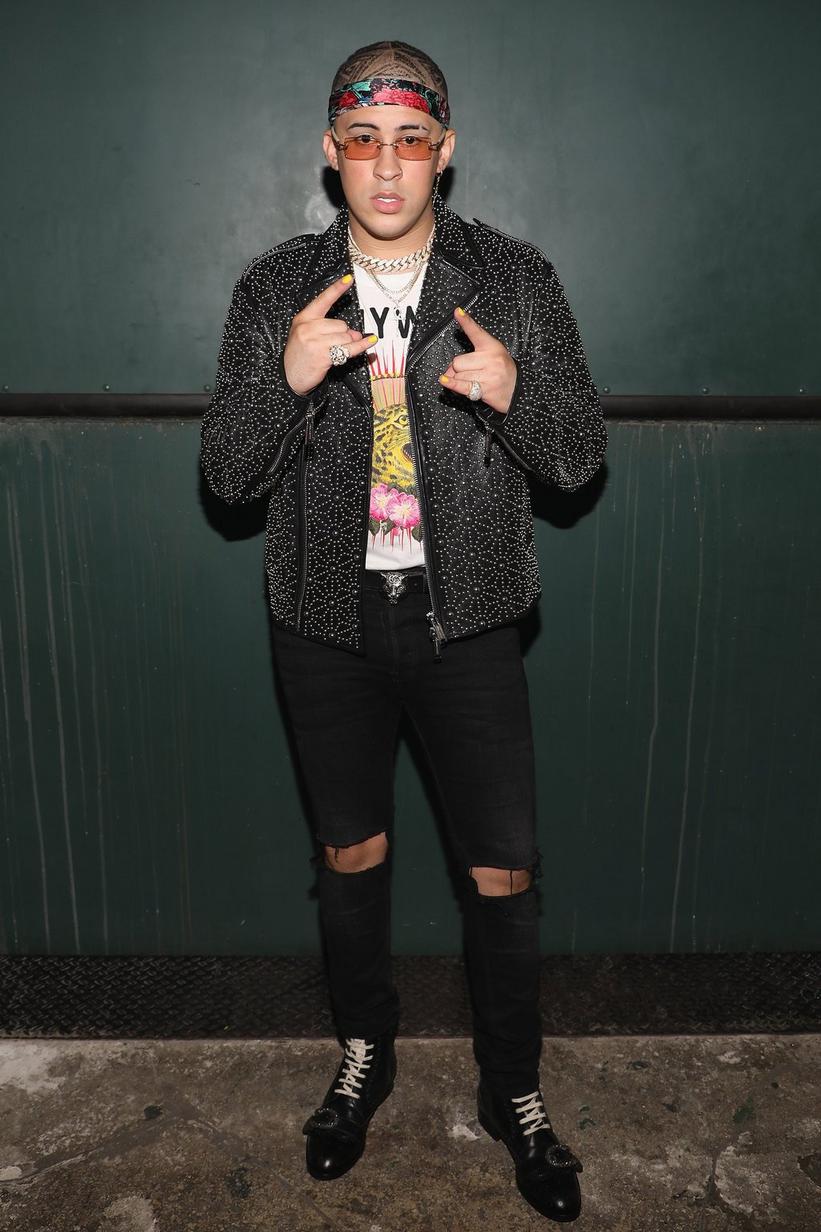 Photo: Alexander Tamargo/WireImage.com
news
18th Latin GRAMMY Performers: Bad Bunny, Alejandro Sanz & More
First performers announced for The Biggest Night in Latin Music; actors Jaime Camil and Roselyn Sánchez to host 18th Latin GRAMMY Awards live from Las Vegas on Nov. 16
GRAMMYs
/
Oct 30, 2017 - 05:30 pm
Current nominees J Balvin, Bad Bunny, Flor De Toloache, Luis Fonsi, Juanes, Mon Laferte, Natalia Lafourcade, Maluma, Residente, and Sofía Reyes are among the first artists announced to perform on the 18th Latin GRAMMY Awards.
Alejandro Sanz, the 2017 Latin Recording Academy Person of the Year, and guest performers Steve Aoki, Alessia Cara, Logic and French Montana will also join the lineup.
Mexican actor/singer Jaime Camil and Puerto Rican singer/songwriter and actress Roselyn Sánchez will host The Biggest Night in Latin Music on the Univision Network Nov. 16 from 8–11 p.m. ET/PT (7 p.m. Central) at the MGM Grand Garden Arena in Las Vegas.
This year's top nominee is Residente with nine nominations. Also near the top of the field are Maluma with seven nominations, Shakira with six, and Kevin Jiménez ADG, Juanes and Mon Laferte with five each. "Despacito," by Luis Fonsi featuring Daddy Yankee, earned four nominations.
A limited number of tickets for the 18th Latin GRAMMY Awards are available for purchase through www.axs.com.
18th Latin GRAMMY Awards: Full Nominations List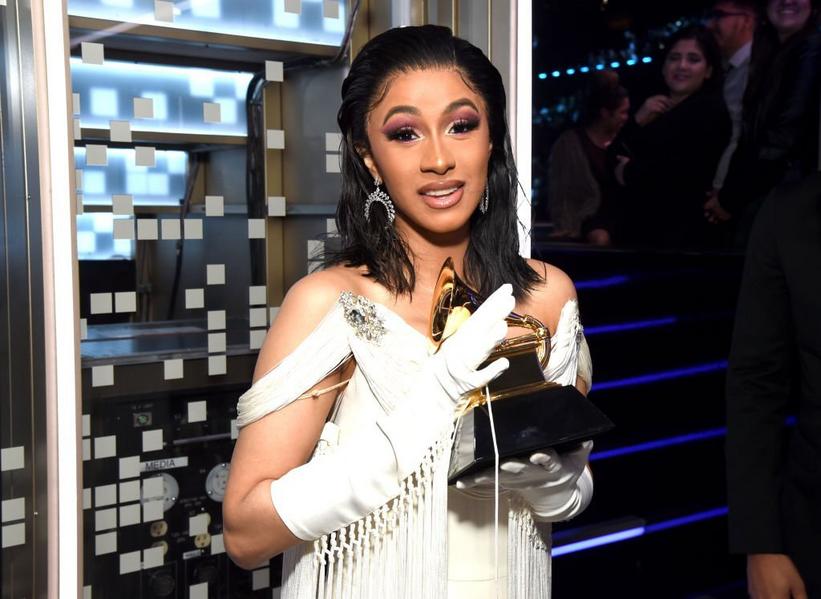 Photo: Michael Kovac/Getty Images
news
Cardi B, Travis Scott, Skrillex, More Artists To Help Launch New Las Vegas Club
Alicia Keys and Hozier are also set to play Palms' Pearl Theater during Kaos' opening weekend in April
GRAMMYs
/
Feb 28, 2019 - 03:22 am
Las Vegas' Palms will celebrate the opening of its Kaos dayclub and nightclub on April 5–7 with performances at Kaos nightclub featuring Travis Scott and Skrillex on April 5 and Cardi B, G-Eazy and J Balvin on April 6, and with Kaskade and Vice on April 7 at Kaos dayclub.
The Palms' opening weekend also features solo performances at its Pearl Concert Theater by Alicia Keys, Needtobreathe and Hozier on April 5–7, respectively.
Last month, Las Vegas Weekly described the Palms' work in progress on the Kaos spaces, which take over areas previously filled by the pool and by the Rain nightclub. "The opening of Kaos will be the culminating moment for the repositioning of Palms' renovation," said General Manager Jon Gray. "We've ... designed a next-level space that will change the club landscape across the globe."
Variety has more information, as does the Palms Kaos website about this fun weekend in April surrounded by Kaos' lavish but not-yet-revealed interiors. The full lineup continues to be fleshed out with further announcements to follow.
Cardi B, Skrillex & More Gear Up For Las Vegas Residencies At Kaos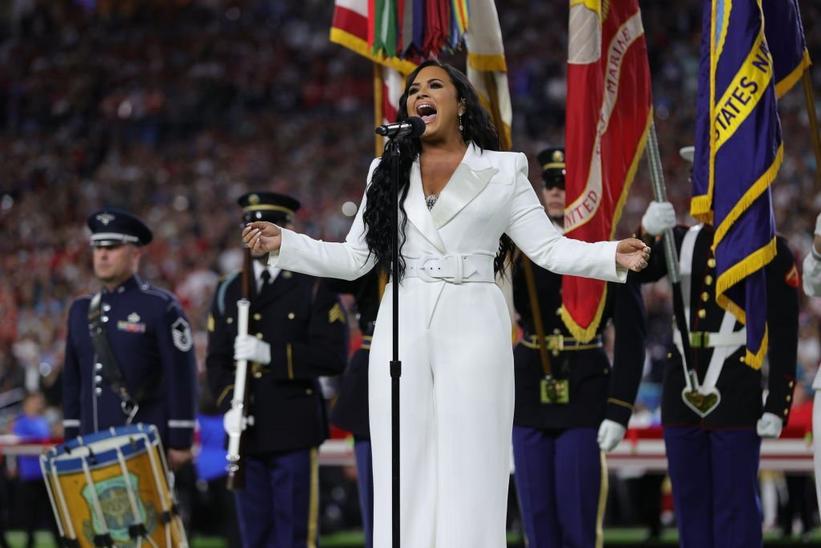 Demi Lovato performs at Super Bowl 2020
Photo: Tom Pennington/Getty Images
news
Watch Demi Lovato Sing The National Anthem At Super Bowl 2020
Following a touching performance at the 62nd GRAMMY Awards last month, the two-time GRAMMY nominee delivered a powerful rendition of the U.S. national anthem at the big game
GRAMMYs
/
Feb 3, 2020 - 04:56 am
Two-time GRAMMY nominee Demi Lovato is known for pouring her heart and soul into each of her songs and live shows, and her performance of the U.S. national anthem at Super Bowl 2020 today (Sunday, Feb. 2) was no different.
Dressed in a stunning, all-white suit, Lovato took on the highly coveted slot with confidence, tackling the song's high notes and powerful vocal melodies with poise and aplomb. Lovato now joins previous GRAMMY winners like Beyoncé, Alicia Keys, Lady Gaga, Christina Aguilera and Carrie Underwood among the artists who have performed "The Star-Spangled Banner" at the big game.
Read: Watch Jennifer Lopez And Shakira Deliver Dazzling Halftime Show At Super Bowl 2020
In what may seem like a cosmic coincidence, Lovato, who was announced as a guest singer for the big game last month, actually predicted she would one day "sing the national anthem at a Super Bowl" in a tweet she posted on Feb. 7, 2010, nearly 10 years to the day when she finally accomplished that same feat.
The Super Bowl show is the latest major performance for Lovato this year. Last month, she made her grand return to the stage when she delivered a touching performance of her new song, "Anyone," at the 62nd GRAMMY Awards. Her rendition, her first televised performance following a drug-related medical emergency in 2018, quickly became one of the most unforgettable moments from this year's GRAMMYs.
Other musical highlights from Super Bowl 2020 included a dazzling, star-studded halftime show from Jennifer Lopez and Shakira, which featured surprise performances from Bad Bunny and J Balvin, plus a beautiful rendition of "America the Beautiful" from four-time GRAMMY-winning gospel icon Yolanda Adams.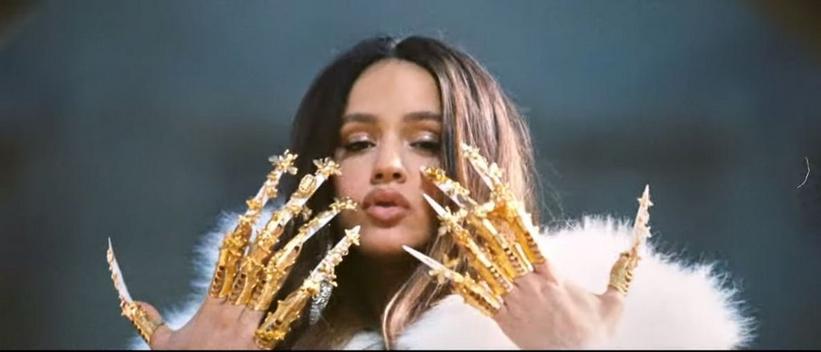 news
Rosalía Channels Tarantino In New Video "Aute Cuture": Watch
"I wrote this song before going out to tour 'El Mal Querer' and I have taken the time necessary so the song would come out with the best video to accompany it," the Latin GRAMMY winner wrote in a press release
GRAMMYs
/
May 31, 2019 - 12:20 am
Continuing to carve out her space as the next global pop star, Rosalía is back with a catchy new track, "Aute Cuture." The accompanying cinematic, Tarantino-esque visual follows her trend of stunning music videos.
Directed by British duo Bradley & Pablo, with a story written by Rosalía and Pili, the fun, colorful video highlights the Latin GRAMMY winner's bold fashion sense—including her ever-fabulous bedazzled nails. It is another offering from of her brand of female empowerment, in which she leads the "Aute Cuture—a 'mystic beauty gang,' as the press release explains.
"Aute Cuture is the title: written incorrectly but with a sense of humor and strength. I wrote this song before going out to tour El Mal Querer and I have taken the time necessary so the song would come out with the best video to accompany it. Filled with claps, nail art, and a Tarantino vibe. Enjoy it and hopefully it'll make you dance and laugh like it does me," Rosalía wrote in the release.
In anticipation of the new track, Rosalía recently shared a note on Twitter celebrating the amazing year she's had since releasing her breakout track "Malamente" as the lead single to her critically acclaimed El Mal Querer.
She wrote (translated from Spanish); "A year ago today I released 'Malamente.' A year ago today my live changed with this song that allowed me to connect to many people." The song earned her two Latin GRAMMY wins in 2018, where she shouted out the bold women in music that came before her during her acceptance speech.
The song is the second non-album single she has released since El Mal Querer. It follows the classic reggaeton inspired track, "Con Altura," which she released late March with fellow Latin GRAMMY winner J Balvin. That single and mile-high-set music video, also featured El Guincho, who co-produces the majority of Rosalía's music with her (including on El Mal Querer and the new "Aute Cuture"). She was also featured on James Blake's latest album, on the beautifully weird "Barefoot in the Park."
How Rosalía Is Reinventing What It Means To Be A Global Pop Star