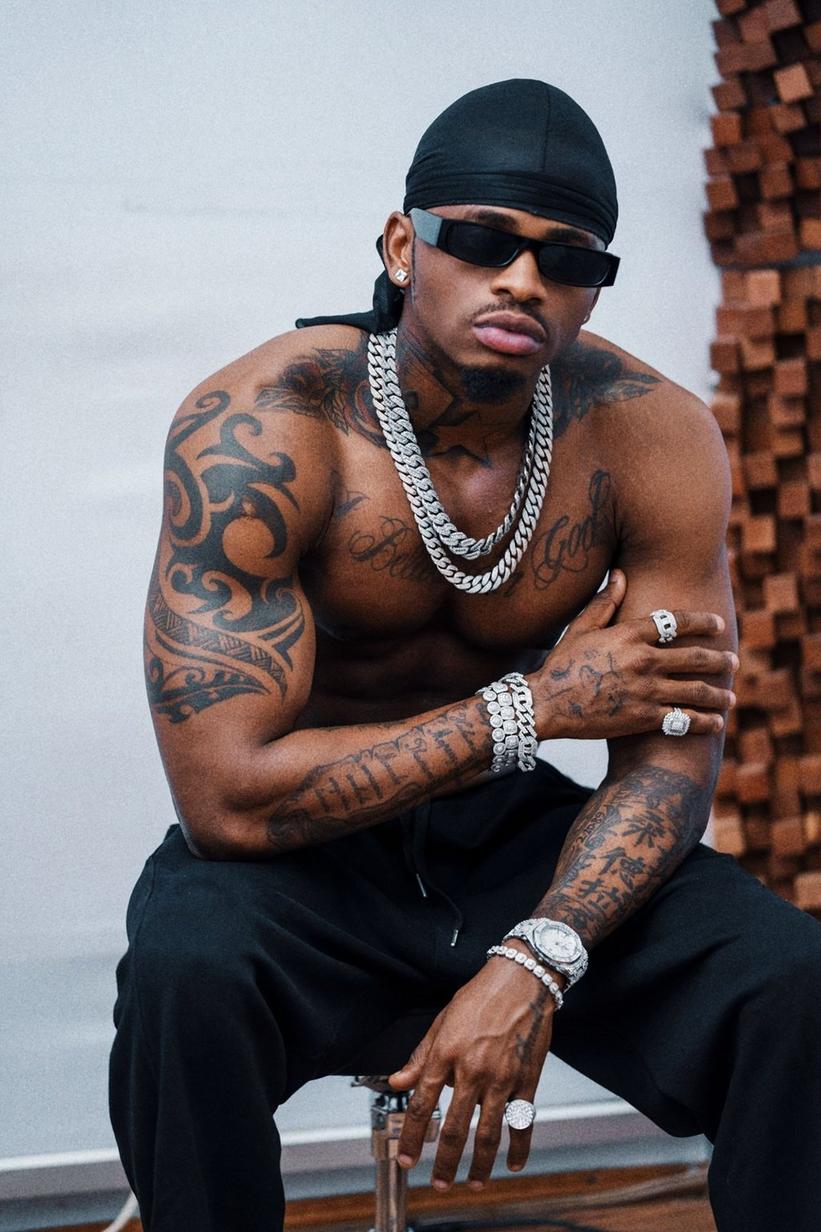 news
Diamond Platnumz Talks Growing Up In Tanzania & Breaking Into American Popular Music
The recording artist, entrepreneur and media mogul discusses Tanzania's musical landscape, success, expanding his empire and more
GRAMMYs
/
Oct 7, 2020 - 12:36 am
When Diamond Platnumz exploded onto the African music scene in 2010 with his debut LP, Kamwambie, his sole mission was to be able to buy food for his mother. He didn't realize that his sound and vision would go on to transform both East African popular music and the heights its regional superstar talent could reach.
The massively successful Tanzanian performer behind songs like "Number One," "Kamwambie," "Kidogo," "Sikomi," "Inama," "Baba Leo," "Nana" and "Jeje" took bongo flava, his native country's genre made up of hip-hop beats; Arabic; African styles like taarab and dansi; R&B and Caribbean influences, and gave its standard "slow, heartbroken songs" more uptempo production.
Unlike his bongo flava predecessors Dully Sykes, Juma Nature, TID and Q Chief, Diamond Platnumz wanted more crossover appeal, so he incorporated more English translations into music that's normally recorded in Swahili. The BET Award nominee's breezy sound, celebratory vibes and catchy melodies eventually led him to cameo appearances alongside Stateside acts like Omarion ("African Beauty"), Rick Ross ("Waka"), Ne-Yo ("Marry You") and most recently, Alicia Keys ("Wasted Energy").
Diamond Platnumz, a 31-year-old megastar heavily inspired by Usher, Michael Jackson and Ne-Yo, became the first sub-Saharan artist to reach one billion views on YouTube. "Back in the day, bongo flava was singing about what you went through, especially heartbreak, so that people would like you or writing in Swahili so the people could understand you," he said. "We needed to do some happy love songs or some danceable songs."
Coming from the slums of Tandale, Dar es Salaam, the MTV Europe Music Awards winner—born Naseeb Abdul Juma Issack—went from selling his mom's ring to booking studio time to owning his own record label, Wasafi Classic Baby (WCB), with a roster featuring popular African artists Mbosso, Lava Lava, Rayvanny, Queen Darleen and Zuchu. Also a Pepsi and Uber ambassador, Diamond Platnumz broke more ground as the first African musician to own a radio station, Wasafi FM; a television station, Wasafi TV; and a production company, Zoom Extra.
To date, his businesses collectively employ more than 100 people, with investments in real estate, fragrances and even a tech company. Diamond even has his own Wasafi Festival, which covers more than 10 regions in the county yearly and features local and international artists (Wizkid, Innos B, Tiwa Savage). Now that Diamond Platnumz's profile is continuing to rise outside of East Africa, he now wants to break into American popular music.
GRAMMY.com caught up with Diamond Platnumz via Google Meet to hear some of the stories behind his collaborations with various GRAMMY winners and nominees. Taking a break from a session at his WCB Studios, the recording artist, entrepreneur and media mogul also discusses Tanzania's musical landscape, success, expanding his empire, performing at this year's virtual Essence Music Festival and what GRAMMY winners he wants to collaborate with.
How would you describe bongo flava to someone who has never experienced it before?
Bongo flava is Afrobeat, but it originally comes from East Africa. It kinda has this Arabic vibe that can be a high or low tempo sound, but the beautiful, sweet melodies are what's good about it.
How do you handle being considered the most successful artist of all time in Tanzania?
It's a blessing, but it's hard because I have to make sure to always maintain what I have, and I don't want to let my people down. I make sure that I work so hard at mostly creating different sounds. When I get to the stage, I have to make sure to deliver the best. It's tricky because there's no way that I can rest completely, so I have to make sure to keep and maintain the love they're giving me because they support me so much. It's good and bad: a blessing and curse at the same time.
How did you connect with Alicia Keys for "Wasted Energy"?
That came from Swizz Beatz. He's been supporting me since way back. When I came to L.A. this year [before the coronavirus] to perform, he called me and said come to the studio. When I got to the studio, I found Alicia Keys recording our song. Swizz was like, "You have to jump on this and do a verse." I was shocked they preferred me to be on the song. Alicia was working on her album, so I said, "Right now? Where's my part?" She said she wanted me to give her 100 percent bongo flava, so that's where that came from. It was a good moment for me because it's different working with an artist you're used to seeing on TV or listening to her songs, I can't even explain how grateful I am. I was nervous, but people love that song so much. I'm so happy because Alicia is an iconic album.
You also collaborated with GRAMMY winner Ne-Yo on the single "Marry You." How did that come about?
Ne-Yo came to South Africa for the MTV Africa Music Awards. He was asked in an interview which African artists did he know, and Ne-Yo mentioned he knew me. I told my management that if Ne-Yo knows me, we gotta do something. Ne-Yo was among the artists I looked up to since I started doing music. Then, my manager told me Ne-Yo wanted to see me. When he came to Nairobi, our managers connected. I flew to Nairobi, and we recorded that song. When he got back to America, I flew to L.A., and we shot the video in L.A. That's how the collabo came. I did not expect him to be that hardworking, do my song, and support me so much. He's like a brother to me.
What about working with Rick Ross on the song "Waka"?
I used to be a Luc Belaire brand ambassador here in Africa, and we connected through that. The company reps asked if I wanted to do a song with Rozay. I was like, "Is that even a question?" So I sent him three different options of songs. I was at my hotel about to head out to my birthday party. Then, I got a message about Rick Ross putting the song out. I saw him on Instagram doing a verse; then, he sent me the song. It was the best birthday ever. I flew to Miami, and we shot the video there.
How did Omarion end up on your song "African Beauty"?
Omarion came to Namibia. My management had connections with his team. When I sent Rick Ross "Waka," I also sent him "African Beauty" because I wanted that one to be with an American artist as well. Omarion liked the song, so he recorded his part and sent it to me. I listened to it and loved it. He came to South Africa; we shot the video, and that's how we connected. Omarion can dance like crazy, so when we shot the video, I begged him to not dance that much because that was gon' kill me [chuckles]. I didn't want him to do with me what he did to Chris Brown [chuckles].
Could you talk about what it was like growing up in Tanzania?
I came from a slum area called Tandale. Even my family never expected that I would get to where I am right now. Penetrating the market and the game were very hard. I was coming up with ways I could get signed. My mom gave me a gold ring, and I had to sell that to get into the studio to pay for the first session. After recording my first song, I didn't have enough experience. The song wasn't that good, but it led me to my first manager, who paid for my first album. During the recording of the first album, the guy got into some finance problems. I started to hustle. It took me a couple of years, but in 2009, that's when I had my first hit. It introduced me to the music industry here in Tanzania.
Now you have an empire. How do you evolve into a mogul?
One thing I've learned is, artists in Africa would shine for like five years, and then they'd get lost. I figured out that if there's a backup plan, then it's easier to sustain in the music industry. I never wanted to do music just to get money. You can do it because you have to express something or tell a story. I used to tell the music industry in Tanzania what I'm feeling and what I wanted the industry to be like. No one understood that; they thought I was crazy or something. I had to come out with my own record label because I knew what I wanted in the music, but no one would listen. I wanted to take artists from scratch and develop them, All of my artists are doing very good.
Sometimes in the industry, things can be crazy. Ninety percent of all of the media don't want to play your music; a lot of propaganda can bring you down. We survived through YouTube and all digital platforms. That was the right time to start our own media with both the radio and TV stations. It was hard, but I'm so proud to say the radio and TV station are number one in Tanzania. I told the government the main point is to create jobs for different youth in the streets. When I came out, nobody used dancers. I started using dancers, and now everybody follows. Then, we needed bodyguards, security and photographers. Artists used to perform and leave, but I wanted to document my concerts. I started having videographers. When I got the license, critics started complaining. Things went well, and everybody saw my vision. I started investing in different apartments, I got perfume, and I'm launching my betting company.
When I first started, we never used to have Spotify, Apple Music or iTunes here, so I started my platform, wasafi.com, so that people could download music via mobile phones. Most people here don't have bank accounts, so they put money on their phones. I don't want to just depend on just music; I want to leave a legacy.
How did Tanzania respond when you became the spokesperson for Uber?
Tanzania never knew nothing about Uber, so when the company decided to introduce it to Tanzania, everyone said the only person they could partner with was me because I'm the only person that can tell people. Now, Uber is everything here.
What crossed your mind after your showstopping performance during this year's virtual Essence Music Festival?
I was supposed to come to perform live [at Essence] in New Orleans and another one in Nigeria, but because of coronavirus, we couldn't, so we had to record visuals. I just wanted to take America to the local market and show them what Africa is. I wanted to do something they'd never seen because there was no way I could compete with American acts.
What artists would you like to collaborate with?
This may sound so stupid, but I wanna work with Usher Raymond. That's been my role model since I started music. Of course, I'd work with different artists, but Usher would be a dream come true to me.
You've mentioned in previous interviews that one of your dreams is to win a GRAMMY? How would you celebrate your win?
I would start by spending the whole week praying instead of celebrating. A lot of artists have never had that chance. After a week, that's when I'd celebrate. I'd have a proper performance at the stadium for free because everyone would want to see the trophy. It wouldn't just be my achievement, but Africa's achievement. As long as you Black, it's our achievement. Everybody can come, take a picture with it, post it to social media, and show the chance you had with it.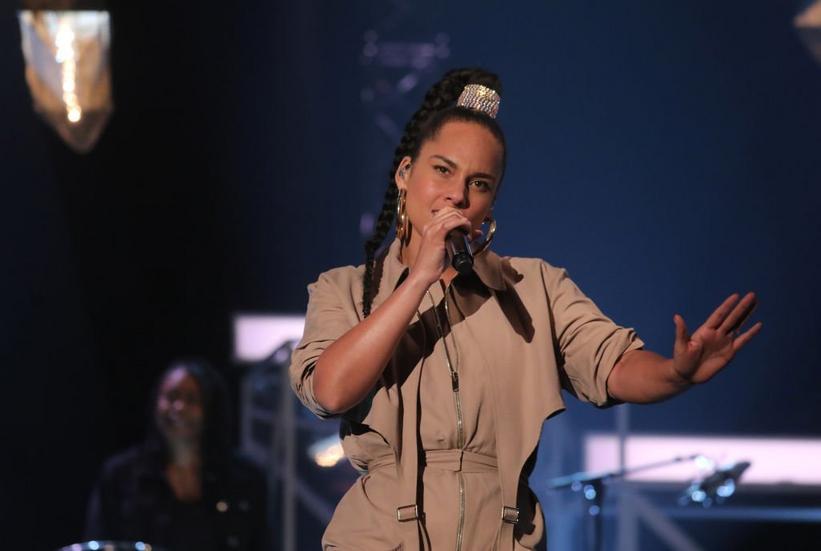 Photo by Isabel Infantes/PA Images via Getty Images
news
Alicia Keys Unveils Dates For New Storytelling Series
The artist will take her upcoming 'More Myself: A Journey' biography on a four-city book tour
GRAMMYs
/
Mar 5, 2020 - 04:07 am
After performing her powerhouse piano medley at the 62nd Annual GRAMMYs, R&B superstar, GRAMMY-winning artist and former GRAMMY's host Alicia Keys has revealed that she will set out on a four-stop book tour next month. The storytelling tour will support her forthcoming book More Myself: A Journey, which is slated for a March 31 release via Flatiron Books and is reported to feature stories and music from the book, told and performed by Alicia and her piano, according to a statement.
Part autobiography, part narrative documentary, Keys' title is dubbed in its description as an "intimate, revealing look at one artist's journey from self-censorship to full expression." You can pre-order the title here.
The book tour will kick off with a March 31 Brooklyn stop at the Brooklyn Academy of Music. From there, Keys will visit Atlanta's Symphony Hall on April 5 and Chicago's Thalia Hall with Chicago Ideas the following day, April 6. The short-run will culminate on April 7 in Los Angeles at the Theatre at Ace Hotel.
Pre-sales for the tour are underway and public on-sale will begin on Friday, March 6 at 12 p.m. Eastern Time. Tickets for the intimate dates and full release dates and times are available here.
Keys won her first five career awards at the 44th Annual GRAMMYs in 2002. On the night, she received awards in the Best New Artists, Song of the Year, Best R&B Song, Best R&B Album and Best Female R&B Vocal Performance categories respectively. She has received a total of 29 nominations and 15 GRAMMYs in her career.
This year, Keys will also embark on a world tour in support of Alicia, the artist's upcoming seventh studio album and the follow up of 2016's Here, due out March 20 via RCA Records.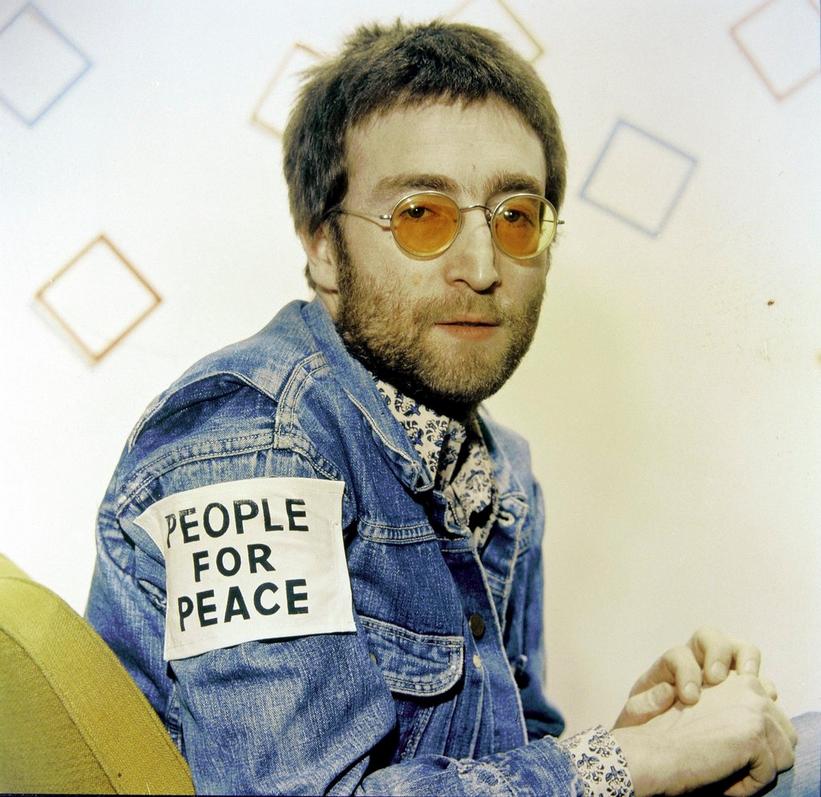 Photo: Ron Howard/Redferns
list
John Lennon, Sting, Alicia Keys: 7 Songs For Starting Over In 2018
With hits from Leonard Cohen, the Byrds, Nina Simone, and more, find the motivation for a brand-new you this New Year
GRAMMYs
/
Jan 4, 2018 - 11:12 pm
Each New Year offers the opportunity for a fresh new start, whether you're looking to wash away the sins of the previous year or reinvent a better future that follows your ultimate dreams. Starting over isn't an easy task, but we have one recommendation that will help motivate you: music.
Don't be a fuddy duddy. Kick-start 2018 with this playlist of seven songs all about starting over, including hits from John Lennon, the Byrds, Sting, and Alicia Keys, among others.
1. The Byrds, "Turn! Turn! Turn!"
Starting with its lyrics, "To everything (turn, turn, turn)/There is a season," this GRAMMY Hall Of Fame classic is a great reminder that everything is always changing anyway, so now is as good a time as any to give something new a chance. The composition was written by Pete Seeger in the late 1950s, but the lyrics come almost verbatim from the Book of Ecclesiastes in the Bible. The song didn't hit it big until the Byrds got their turn at it in 1965. Reportedly, it took Roger McGuinn & Co. 78 takes to perfect their folk-rock arrangement.
2. Leonard Cohen, "Anthem"
GRAMMY winner Leonard Cohen had a knack for poetry powerful enough to move mountains, and his "Anthem" is one such gem. This 1992 tune about embracing imperfection and marching forward in the face of adversity contains one of Cohen's most-quoted lines: "Ring the bells that still can ring/Forget your perfect offering/There is a crack, a crack in everything/That's how the light gets in." And we'll leave you with one final line from the master that encapsulates starting over: "The birds they sing, at the break of day/Start again, I heard them say/Don't dwell on what has passed away/Or what is yet to be."
3. Gil Scott-Heron, "I'm New Here"
Taken from his 2010 album of the same name, "I'm New Here" came near the end of Gil Scott-Heron's storied life. The album saw Scott-Heron, according to Drowned In Sound's Robert Ferguson, "pick over the bones of his life, acknowledging the hard times and his own mistakes, but standing proud of all they have led him to become." Embodying this sentiment accompanied only by an acoustic guitar, Scott-Heron's bluesy, semi-spoken "I'm New Here" brings out the poignancy of change. Its key lyric, "No matter how far wrong you've gone/You can always turn around," is something to keep in mind year-round, let alone January.
4. Alicia Keys, "Brand New Me"
Alicia Keys went full bore on the empowering messages of her 2012 album, Girl On Fire — the Best R&B Album winner at the 56th GRAMMY Awards — including the track, "Brand New Me." Co-written with singer/songwriter Emeli Sandé, the soft pop/R&B ballad describes growing as a person and becoming a brand-new version of yourself. "Brand new me is about the journey it takes to get to a place where you are proud to be a new you," Keys wrote on her website at the time of the song's release.
5. John Lennon, "(Just Like) Starting Over"
A quintessential start-anew song, former Beatle John Lennon included "(Just Like) Starting Over" on his GRAMMY-winning 1980 album, Double Fantasy. "(Just Like) Starting Over" was the album's first single because Lennon felt it best represented his return following a five-year hiatus from music. It's also a love song, but the theme of starting over has a universal resonance "It's time to spread our wings and fly/Don't let another day go by my love/It'll be just like starting over." It became Lennon's second chart-topping single in the U.S., reaching No. 1 after his death on Dec. 8, 1980.
6. Nina Simone, "Feeling Good"
"It's a new dawn/It's a new day/It's a new life for me/I'm feelin' good." Could you ask for better lyrics for embarking on a new journey? Nina Simone recorded her version of "Feeling Good," which was originally written for the musical "The Roar Of The Greasepaint — The Smell Of The Crowd," on her 1965 album I Put A Spell On You. While artists such as Michael Bublé, John Coltrane, George Michael, and Muse subsequently covered it, no alternative is quite as powerful — or soulful — as Simone's.
7. Sting, "Brand New Day"
Sting's "Brand New Day" has a lesson for inspiring motivation to start the New Year with fresh eyes: "Turn the clock to zero, buddy/Don't wanna be no fuddy-duddy/We started up a brand new day." The bright, catchy pop tune and its namesake 1999 album resonated with fans, landing it at No. 9 on the Billboard 200. The track (and album) earned Sting GRAMMYs — Best Male Pop Vocal Performance and Best Pop Album — at the 42nd GRAMMY Awards.
news
And The GRAMMY Went To ... Usher
Usher's "There Goes My Baby"
GRAMMYs
/
Dec 3, 2014 - 05:06 am
(In the coming weeks GRAMMY.com will feature information and video highlights on winners from the 53rd Annual GRAMMY Awards, held Feb. 13 in Los Angeles. Each installment will offer the winning or related video and some pertinent, and not so pertinent, information about the track and the artists.)
Track: "There Goes My Baby" (iTunes>)
Artist: Usher
Won for: Best Male R&B Vocal Performance
Previous wins: Best Male R&B Vocal Performance in 2001 for "U Remind Me"; Best Male R&B Vocal Performance in 2002 for "U Don't Have To Call"; Best R&B Performance By A Duo Or Group With Vocals in 2004 for "My Boo" with Alicia Keys; Best Contemporary R&B Album in 2004 for Confessions; Best Rap/Sung Collaboration in 2004 for "Yeah!" with Lil Jon and Ludacris

Did you know?: "There Goes My Baby" is featured on Usher's sixth studio album, Raymond V Raymond, his third release to top the Billboard 200 and his second to pick up Best Contemporary R&B Album honors. "There Goes My Baby" cracked the Top 40 on the Billboard Hot 100, and Usher performed his No. 1 single "OMG" on Sunday's GRAMMY telecast with his protégé Justin Bieber. With the help of Usher, Bieber landed a recording contract with Island Def Jam Music Group Chairman & CEO Antonio "L.A." Reid at the age of 15, just one year older than Usher was when he signed with Reid's LaFace label in 1992. Usher launched an acting career in the '90s, appearing in films such as The Faculty and Light It Up. He is a part owner of the NBA's Cleveland Cavaliers, and owns his own record label, US Records.
Click below for more GRAMMY content:

GRAMMY liveblog
GRAMMY quotebook
GRAMMY Week photos
GRAMMY Week videos
Click on the "And The GRAMMY Went To ... " tag below for links to other GRAMMY News stories in this series.
news
Stars Align On Capitol Hill
Music at presidential inaugurations provides entertainment and unifying moments of patriotism
GRAMMYs
/
Dec 3, 2014 - 05:06 am
(On Jan. 21 President Barack Obama will be inaugurated into his second term as president of the United States with a celebration in Washington, D.C., featuring performances by GRAMMY winners Beyoncé, Alicia Keys, Kelly Clarkson, Brad Paisley, Usher, and Stevie Wonder, among others. This feature is taken from the fall 2012 issue of GRAMMY magazine and offers a brief history of notable musical performances at past presidential inaugurations.)
Being elected the leader of the free world is a pretty good reason to strike up the band. Ever since George Washington first danced a celebratory minuet after his inauguration in 1789, music has played an ever-increasing role in the gala events surrounding presidential inaugurations.

In 1801 Thomas Jefferson had the U.S. Marines band play him along as he made his way from the Capitol to the White House after taking the oath of office. James and Dolley Madison threw the first official inaugural ball in 1809. Jumping to the 20th century, in 1977 Jimmy Carter invited such music luminaries as John Lennon and Yoko Ono to his inaugural ball and allowed rock and roll — or at least the Southern rock variety — to become a part of his inauguration backdrop when he invited the Marshall Tucker Band and the Charlie Daniels Band to share a concert bill with Guy Lombardo And His Royal Canadians. (Lombardo's group was something of an inauguration ball house band, having played for seven presidents.)

Today, inaugurations are presented as both massive public live events and televised productions, complete with a concert featuring a roster of star talent. The musical performances at inaugurations not only provide entertainment, they also help set the tone for a new presidency and bring the country together in a unifying moment of patriotism over partisanship.

"It wasn't about one side or the other. We just had this overwhelming feeling of being proud to be American," recalls Ronnie Dunn, formerly of the GRAMMY-winning duo Brooks & Dunn. He and then-partner Kix Brooks performed their hit "Only In America" at a concert as part of George W. Bush's first inauguration in 2001.

"Right away you could feel it was an emotionally charged crowd, and when you're standing on the steps of the Lincoln Memorial looking across to the Washington Monument, you can't help but tear up a little," says Brooks. "I remember there was this chaos during the big encore when all the musicians and all the presidential VIPs were onstage together. I turned around and there's Colin Powell shaking my hand. It turned into one of the wildest photo ops ever because all the music people and all the political people were pulling their cameras out to take pictures of each other."

One of the most memorable unions of political and musical star power at an inaugural gala occurred in 1993, when a reunited Fleetwood Mac performed "Don't Stop," a hit from their GRAMMY-winning album Rumours, for President-elect Bill Clinton. Clinton had used "Don't Stop" as the theme song to his presidential campaign, but the payoff live performance almost didn't happen.

"At that point we were as broken up as we'd ever been," says Stevie Nicks. "When our management received the request for us to play, they said, 'No.' I heard about that and thought to myself, 'I don't want to be 90, looking back and trying to remember why my group couldn't play the president's favorite song for him.' I told management to let me handle it."

Nicks successfully coaxed her bandmates into a one-night, one-song reunion, a performance she remembers as truly exceptional.

"For one thing we'd never seen security like that," she says. "The Secret Service makes rock and roll security feel like a bunch of grade school hall monitors. But the performance felt really important. It felt like we were a part of history, and that the song itself was becoming a piece of American history. It was a fantastic night in all of our lives, and I'm really glad the band was able to come together for that one."

The Beach Boys played Ronald Reagan's second inauguration after a somewhat confused relationship with the White House. The band had headlined a series of Fourth of July concerts at the National Mall until 1983, when U.S. Secretary of the Interior James Watt accused the group of attracting "the wrong element" and booked Wayne Newton in their place. Watt later apologized, and the Beach Boys were reinstated and invited to play Reagan's inaugural gala in 1985.

"What I remember most about that night is that I got to meet Elizabeth Taylor," says Jerry Schilling, the band's then-manager. "But I also remember being extremely proud of the group. Things had been hard for Brian [Wilson], and the group wasn't always getting along. But they stood there together in front of the president and sang perfect five-part a capella harmony on 'Their Hearts Were Full Of Spring.' It was a big moment — we all felt that. It wasn't just another gig. The guys were truly honored to be there and they brought it when it mattered."

A new musical standard for inaugural events may have been established in 2009 when Barack Obama's presidency was kicked off with the "We Are One" concert. The patriotic spectacular featured a who's who of performers ranging from Pete Seeger, Bruce Springsteen and U2 to Usher, Sheryl Crow and will.i.am. An all-star lineup usually adds an all-star production element, but this particular concert was unique.

"Dealing with top artists, there's usually a lot of negotiating," says Don Mischer, one of the concert's producers, whose list of credits also includes Super Bowl halftime shows and Olympics ceremonies. "Who needs a private jet? How much does their 'glam squad' cost? What kind of security do they need? Putting together 'We Are One,' we said to every artist, 'This is a historical moment we'd love for you to be a part of, but you have to pay your own way and take care of your own security.' Right away, people like Beyoncé and Bono and Springsteen and Stevie Wonder all said, 'Yes.' They wanted to be there. There was a true camaraderie right from the start, and it turned out to be one of the greatest experiences any of us have ever had."

While Washington's minuet may have simply been a matter of dancing, Mischer says music has become as powerful a symbol of America as any other part of Inauguration Day.

"When you bring the music and the significance of an event like this together, it really reflects the strength of our cultural diversity and the strength of our country," he says. "In fact, at times when we seem to be going through confrontational political campaigns, I wish we would listen to the music a little more."

(Chuck Crisafulli is an L.A.-based journalist and author whose most recent works include Go To Hell: A Heated History Of The Underworld, Me And A Guy Named Elvis and Elvis: My Best Man.)