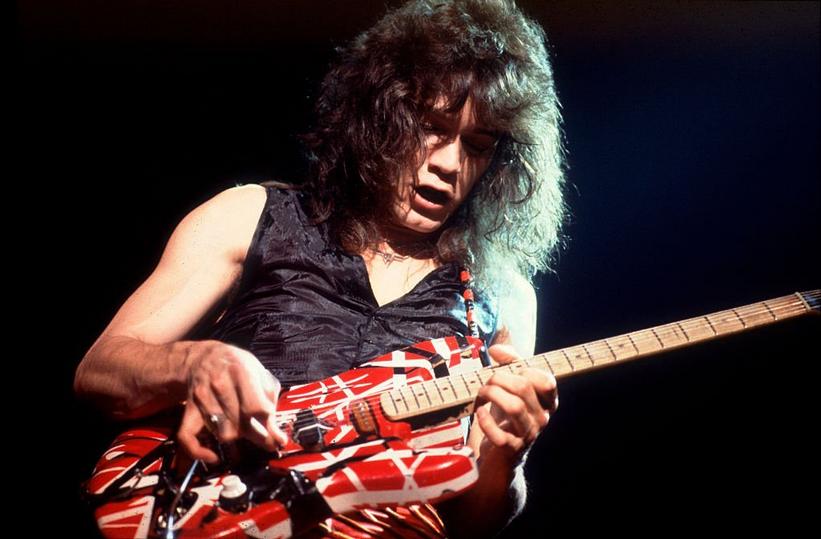 Photo by Paul Natkin/Getty Images
news
Celebrating Eddie Van Halen, A GRAMMY-Winning Guitar Legend
From popularizing the "tapping" guitar technique to ushering rock 'n roll into the big-hair, big-riff '80s, Van Halen's lead guitarist left a lasting legacy on the genre that continues to inspire
GRAMMYs
/
Oct 7, 2020 - 02:36 am
"The power just engulfs you. You just feel it, it makes you vibrate."
That's how Eddie Van Halen, who passed away today after a battle with throat cancer, described the guitar in a 2015 interview about the instrument that not only defined his life but elevated rock 'n roll as an art form. It should come as no surprise that Van Halen—both Eddie as a person and the moniker of his gargantuanly successful band—grew into a musical prodigy and stayed that way throughout the rest of his life.
The son of immigrants from The Netherlands, Eddie grew up in a musical family—his father was a talented musician, playing the clarinet and piano. It's the latter instrument that Eddie would first learn to play once the family immigrated to Pasadena, Calif. in the 1960s, the roots of a life he would later refer to as a true American dream. Later falling in love with the guitar and growing up emulating the likes of Eric Clapton, Eddie easily met his idol's popularity and talent in the intervening years, becoming the mainstream face of the guitar and helping cultivate the perception of a rock God.
"During his legendary career, GRAMMY Award winner Eddie Van Halen contributed to some of the world's most iconic music," says Harvey Mason Jr, the Interim President of The Recording Academy, of Eddie, who was nominated three times and won one GRAMMY. "His explosive guitar playing and approach to the musical process solidified him as an undeniable force in his field and forever established his place as a true guitar hero."
How else can one explain the Eddie and his bandmates' (including his brother Alex, bassist Michael Anthony and frontman David Lee Roth, with whom Eddie had a famously complex relationship) career, which kicked off with an explosive 1978 eponymous debut that included instant classics "Runnin' With the Devil," "Ain't Talkin' 'bout Love," the stunning instrumental "Eruption" and an inspired cover that bridged the innocent riffs of the '60s and the powerful intensity of the '70s with "You Really Got Me"? It's an album that announces itself with the distinct sound of sirens in the distance, perhaps an appropriate introduction considering the collection, which was essentially a record of the band's popular yet scant club setlist at the time. Because of its sheer inventive force, it's still regarded as one of the best musical introductions ever, with Guitar World calling it one of the greatest guitar albums of all time, while Rolling Stone ranked it on the list of best debuts in music history.
In short order, Van Halen became one of the most popular acts in the world (the RIAA would subsequently rank them the 20th best-selling artist in the United States), spawning countless imitators and helping culture usher in the big-hair 1980s by creating pop-rich rock confections that hinged on ultra-catchy riffs. Of those, none is more iconic than "Panama," one of the ultimate songs of the genre, guaranteed to give listeners a jolt within its first memorable seconds and tearing along like a muscle car (even the revving sounds of Eddie's 1972 Lamborghini Miura's engine can be heard on the track). It's a similar unique and energetic fun that runs through Van Halen's towering discography, whether it's the early David Lee Roth years or the Sammy Hagar era, including the kinetic and pulsating "Hot For Teacher," the infectious dance floor anthem "Dance The Night Away," or their only Pop No. 1 hit, "Jump," an originally rejected Eddie-penned track that showcases him trading the guitar for an '80s-era synth, giving a sound to a generation. The effort earned the band a GRAMMY nomination in 1984 for Best Rock Performance by a Duo or Group, eventually winning in 1991 for Best Hard Rock Performance with Vocal for their ninth album, For Unlawful Carnal Knowledge.
It's also passion for the craft that consistently shone through and gave Eddie an array of impacts on the genre. Take for example his iconic solo for Michael Jackson's indelible "Beat It," its guitar riff as important to the song as Jackson's falsetto. The unusual collaboration was the result of a call from producer Quincy Jones, and, as if it were a scene from a movie, a monitor speaker in the studio managed to catch fire during his recording. Eddie even contributed his talents to the record for free—and it went on to become one of the best-selling singles of all time.
Outside of the creative innovation he brought to the guitar, Eddie also contributed a number of physical tweaks to the instrument, popularizing the "tapping" solo technique and even patenting a suporting device that frees up the guitar player's hands. As for the instrument itself, it should be no surprise that Eddie's Frankenstein 2 currently sits in the National Museum of American History. He also passed on the musical bug to his son Wolfgang, who Eddie regularly championed and later became a member of Van Halen itself.
"The world is lucky to have witnessed Eddie's genius as a guitarist," sums up Mason Jr. of Eddie's impact. "We know he will influence and shape rock music indefinitely."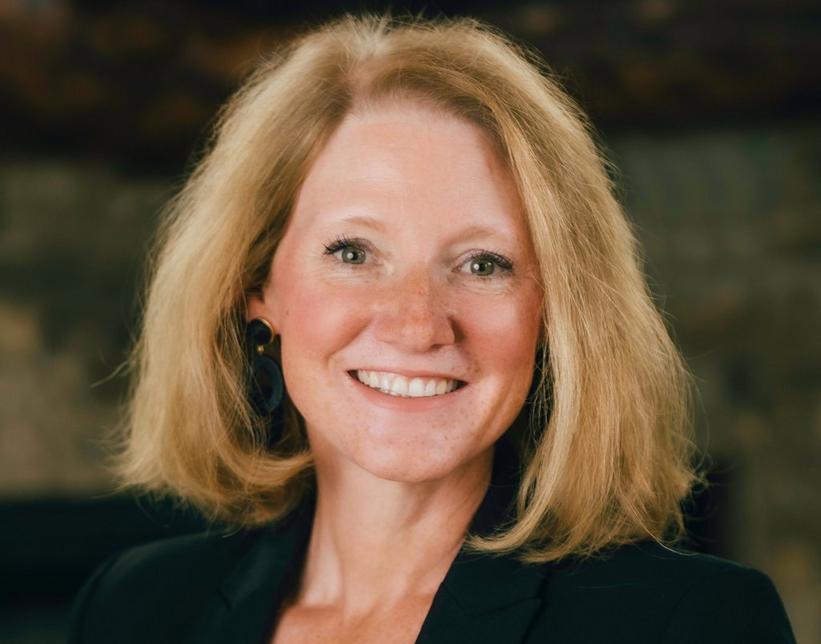 Theresa Wolters
Photo: Kelly Samson, Gallery Photography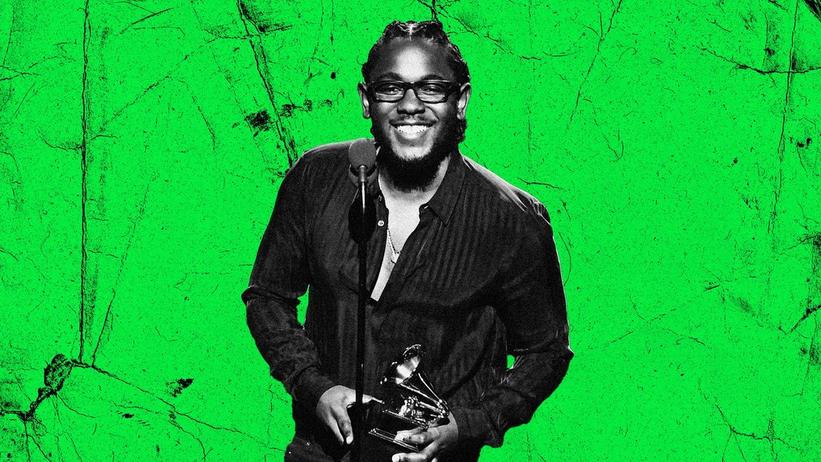 Kendrick Lamar
Photo: Jeff Kravitz/FilmMagic
video
GRAMMY Rewind: Kendrick Lamar Honors Hip-Hop's Greats While Accepting Best Rap Album GRAMMY For 'To Pimp a Butterfly' In 2016
Upon winning the GRAMMY for Best Rap Album for 'To Pimp a Butterfly,' Kendrick Lamar thanked those that helped him get to the stage, and the artists that blazed the trail for him.
GRAMMYs
/
Oct 13, 2023 - 06:01 pm
Updated Friday Oct. 13, 2023 to include info about Kendrick Lamar's most recent GRAMMY wins, as of the 2023 GRAMMYs.
A GRAMMY veteran these days, Kendrick Lamar has won 17 GRAMMYs and has received 47 GRAMMY nominations overall. A sizable chunk of his trophies came from the 58th annual GRAMMY Awards in 2016, when he walked away with five — including his first-ever win in the Best Rap Album category.
This installment of GRAMMY Rewind turns back the clock to 2016, revisiting Lamar's acceptance speech upon winning Best Rap Album for To Pimp A Butterfly. Though Lamar was alone on stage, he made it clear that he wouldn't be at the top of his game without the help of a broad support system. 
"First off, all glory to God, that's for sure," he said, kicking off a speech that went on to thank his parents, who he described as his "those who gave me the responsibility of knowing, of accepting the good with the bad."
He also extended his love and gratitude to his fiancée, Whitney Alford, and shouted out his Top Dawg Entertainment labelmates. Lamar specifically praised Top Dawg's CEO, Anthony Tiffith, for finding and developing raw talent that might not otherwise get the chance to pursue their musical dreams.
"We'd never forget that: Taking these kids out of the projects, out of Compton, and putting them right here on this stage, to be the best that they can be," Lamar — a Compton native himself — continued, leading into an impassioned conclusion spotlighting some of the cornerstone rap albums that came before To Pimp a Butterfly.
"Hip-hop. Ice Cube. This is for hip-hop," he said. "This is for Snoop Dogg, Doggystyle. This is for Illmatic, this is for Nas. We will live forever. Believe that."
To Pimp a Butterfly singles "Alright" and "These Walls" earned Lamar three more GRAMMYs that night, the former winning Best Rap Performance and Best Rap Song and the latter taking Best Rap/Sung Collaboration (the song features Bilal, Anna Wise and Thundercat). He also won Best Music Video for the remix of Taylor Swift's "Bad Blood." 
Lamar has since won Best Rap Album two more times, taking home the golden gramophone in 2018 for his blockbuster LP DAMN., and in 2023 for his bold fifth album, Mr. Morale & the Big Steppers.
Watch Lamar's full acceptance speech above, and check back at GRAMMY.com every Friday for more GRAMMY Rewind episodes. 
10 Essential Facts To Know About GRAMMY-Winning Rapper J. Cole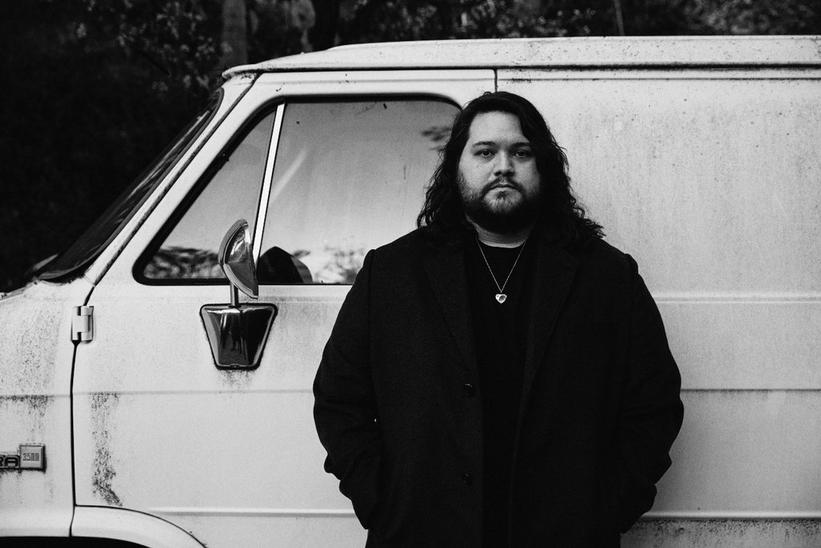 interview
The Twin Halves Of 'Mammoth II': Wolfgang Van Halen's Sorrow And Jubilation
Mammoth WVH's Wolfgang Van Halen created his latest album after his father's death. On 'Mammoth II,' the multi-instrumentalist faces the vertiginous highs and devastating lows of his last few years with unflinching rock.
GRAMMYs
/
Aug 4, 2023 - 03:33 pm
There's no end to songs about times being fantastic, or gut-wrenchingly awful. It's rare for one to capture both in parallel — but Wolfgang Van Halen made a whole album of them.
The first tune he wrote for Mammoth II — which landed Aug. 4 — was "Another Celebration at the End of the World." (Naturally, it became the first single.) "A kiss, a casket, and all our rights and wrongs," he sings in the pre-chorus. "We're gonna take it back somehow."
From "Like a Pastime" ("Beat me up like a pastime/ Bring me up to the downside") to "Better Than You"'s dismantling of high horses, Mammoth II is one big yin and yang.
It's even in John Brosio's deliciously witty album art, where a skeleton in a folding chair can't enjoy a fireworks display because he's… well, you know. 
"I just thought it was such a somber, dark, but almost sarcastic vibe to it that I just think really, really fit the music, and the album, and the band to a T," Van Halen tells GRAMMY.com of the cover. "I think it really represented my headspace throughout the creation of the album, and just in the last few years."
Which brings us to the elephant in the room: Van Halen's father, guitar titan Eddie, died in mid-2020 of a stroke following a years-long cancer battle. 
His old man came up in a Twitter Spaces with GRAMMY.com last year; he said he was handling it terribly, but with a lilt in his voice. When reminded of this, Van Halen chuckles. "Everything's terrible," he admits. "But we're just trying to navigate it."
Within the grooves of his latest creation, the GRAMMY-nominated singer/songwriter and multi-instrumentalist seems to posit that there's nothing rock 'n' roll cannot heal.
Read on for the full interview with Van Halen about the road to Mammoth II, keeping his arrangements simple for maximum impact, and the band he and his father listened to more than any other.
This interview has been edited for clarity.
The first thing that struck me about Mammoth II is that it respected my intelligence. It wasn't constantly trying to impress me, beating me over the head with grabby moments. Because it's guitars, bass, drums, vocals and not much else, I could simply enjoy the songs.
Yeah, I think overcomplicating for the sake of overcomplicating is really dumb. I think you can have your moments, but it's more about the song. If anything gets in the way of the song, that's a problem. The song comes first.
Can you take me from the last Mammoth WVH album to Mammoth II?
The first album came out after my father had passed. I think, people think I was working through that on that album, and no. I finished recording that album in 2018.
All the things that have happened in my life since 2019, you hear on this album. Which I think is why, in comparison to the first, it's much darker and heavier. 
While simultaneously, so many good things are happening. It's this kind of whiplash from left to right, of good and bad, and it's hard to keep track.
What were those good things? Career prospects, everything growing for you?
Yeah, just being able to build this and seeing people's response, which was so far out of my expectations. 
People are actually really resonating with the material — I'm finally playing places more than once, and seeing more people show up, and more people singing. It's really crazy to see people sing your lyrics back at you. 
I think overall with this album, I came into the process with a bit more confidence. Because, with the first one I was trying to figure out what it was or if I could even sing. 
With this, I've been doing it for the last two years, so that desire to get great music out there that will be great to play live, was very much there. I think that's why it ended up being a bit more aggressive as well.
Seems like a lot of these new fans aren't showing up just because of your surname.
Exactly. That's the trip, seeing people when they're singing this stuff. It's like, Wow, you guys actually know it. You're not just here for that. It's crazy.
Can you talk about navigating the competitive modern rock landscape?
It's a tough thing, but luckily, I've built a very wonderful vehicle of management and band.
At every level of operation with Mammoth, there are wonderful people involved, and we're able to weather any storm together. I think that's a really important thing, to have people you trust.
I feel like we didn't hear many stories like that when your dad was on top of the world. I feel like every single act of his ilk was…
Getting taken advantage of.
Every single one, it seems.
Yeah, very common. Just growing up and seeing how things can be when they're bad made me strive more to build something from its inception. To be pure, and focused, and driven as a collective, instead of letting selfish interests ruin a good thing for everybody.
Can you talk about the first tune you wrote, or conceived, for the album?
"Another Celebration at the End of the World," which was the first single that we released, was the first song that came about.
It was sort of driven out of the desire to have some more uptempo, upbeat stuff. I think, compared to the first album, that was a bit groovier; there wasn't really stuff that was super quick.
So, that desire for a kind of punky, quick song came about with that one, and it sort of set the tempo — no pun intended — for the whole album. I think, again, that's what contributed to it being more aggressive and heavy.
What were you checking out at the time? I noticed a tinge of NWOBHM in there.
Oh, for sure. I really appreciate heavier music — things like Meshuggah, or Tool especially. I think on a song like "Optimist" on that album, my inspiration or influences creeped out a bit more, the more comfortable I was.
When you were growing up, what kinds of records did you and your dad check out?
AC/DC was, like, our band. Also, Peter Gabriel, [1986's] So. One of my favorite albums of all time. It was one of my dad's favorite albums as well.
Give me a tune on Mammoth II that bears the influence of either AC/DC or Peter.
AC/DC, for sure. I think the song "I'm Alright" has a throwback-y, sort of classic vibe.
But really, when it comes to Peter Gabriel's influence, it's melody more than anything, and that seeps through everything that I do. Melody is probably the most important thing to me; no matter how heavy a song gets, like "Right?" or "Optimist" or "Better Than You," melody is very much there, and an integral part and process of my songwriting.
Who are your other favorite melodists?
There's an Australian band called Karnivool that are very Tool-like in their heaviness. But I really appreciate the singer Ian Kenny and the way he's able to navigate the complication of the songwriting — the progressiveness — but inject melody to it.
I think that's a really admirable trait in that band — how he still manages to get sing-along vocals to an eight-minute prog-rock metal song.
When you write a melody, how do you conceptualize it?
For me, it's just kind of following my gut feeling — what wants to come out when you hear the music. Sometimes, I'll pull my hair out trying to figure stuff out and realize that I've had the melody the whole time, because it's what you immediately jump to when you hear it.
There are many, many moments on this album where I was like, "Oh, that's the melody!" because I wasn't even thinking of it.
Sometimes, you'll  come up with joke lyrics. It's kind of like how "Yesterday" by the Beatles, was "Scrambled Eggs," when Paul McCartney was writing it. Because it was about the melody first, and sometimes you just have those melodies that come out by themselves before you realize it.
It reminds me of a Mitch Hedberg joke where he's talking about writing comedy bits: "If I think of something funny, I write it down and there you go. But, if I'm too tired or too far away from that pad of paper, I have to convince myself that what I thought of wasn't funny."
Because there's just that sort of vibe where it's like you're in bed and you're like, Dude, is this worth getting up? Is this thing in my head worth getting up and cataloging? And more often than not it is, but you can't really force whenever creative stuff happens.
Give me a song on Mammoth II where it felt like you had a melodic breakthrough.
I think "Better Than You," the last song on the album is a good representation of, sort of, the mission statement of the band as well — that no matter how heavy it gets, melody is still very prevalent.
And, I really enjoy that duality of the song where it's a really driving, heavy, sort of bendy riff, while the melody's incredibly sing-songy and Beatles-esque, kind of sitting on top of everything.
What made "Better Than You" the natural closing track?
With the first song on the album being very heavy, but melodic, it kind of put a period on that for the album. I think it's our first song to have really long fade out; it just fit perfectly for the album.
I think overall, just lyrically, it was an important statement to make. I think in this day and age, everybody thinks that they're so much better than everybody else, when really everyone's just as miserable as everyone else and trying to convince people that they're not.
Can you talk about your producer and engineer on Mammoth II?
It doesn't take much to make a Mammoth album. It's me, my producer Elvis Baskette, engineer Jef Moll, and Josh our assistant. You put the four of us in the studio, and you get a Mammoth album.
I think a lot of people, when they hear that I record everything on my own, they're sort of like, "Well, how do you get that sort of friction, that a collaborative effort with the band gets?" Elvis literally is that; he's sort of the other half when it comes to everything in the studio.
He helps keep me from doubting myself, making sure I'm on the right path, but also presents ideas that may be conflicting to what I'm presenting. It helps breed that creative environment in the best way possible. I couldn't do it without him.
Tell me about your drum thinking on the album.
I started playing when I was nine, so I feel like I'm most comfortable when playing drums. I think with my heavier influences, I just kind of let that take over on songs.
Like right after the solo. It's practically a Meshuggah djent part, through the lens of Mammoth. Which I think is really funny, because we've never done anything like that before.
I just think I have a really, really rhythmic approach to songwriting in general, and I think that's why everything sort of locks up between the guitar rips, and the bass, and the drums.
Extend this to your guitar approach. When it's time to take a solo, which of your heroes steps up to the plate, mentally speaking?
I'm not sure, because with that one, it was such a different thing for me in terms of writing a solo that I felt like I was kind of standing on my own, trying to figure out how to approach something like that. Because I really hadn't before.
Normally, my solos were really, really quick and to the point, and so to kind of explore that in a minute and a half was a really fun, new thing for me.
But overall, considering I played my dad's original Frankenstein guitar, through his original Marshall Head and Cabinet on the solo, it just felt like a right thing to have him there with me on that. I think it was really, really cool to have that be a part of the song.
There's so much history ingrained in it; you can really feel it. It's a very special thing. I thought it was important to have it show up on this.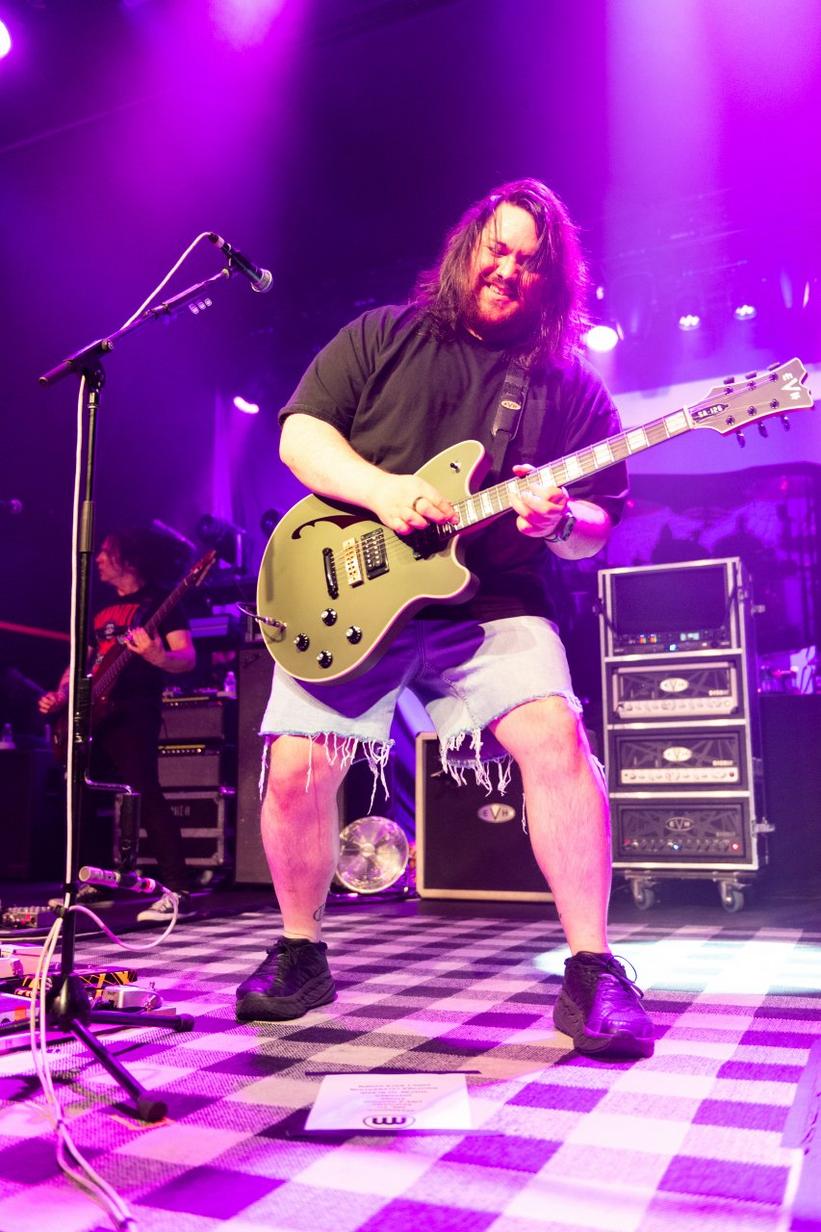 Wolfgang Van Halen performing at O2 Academy Edinburgh in Scotland, 2023. Photo: Roberto Ricciuti/Redferns
To close out, what is Mammoth II a bridge to? What can you do now that you've made this?
I'm really not sure. It's funny;  it almost stresses me out thinking about doing the next album, because we have so much going on with this.
But I just think it's important to do what I did with this album compared to the first, which is just to explore and see where else I can take it, while still being underneath the same umbrella.
I do already have some ideas that could be softer, or just a different flavor, and I think that's what this album did compared to the first song. I'm really excited to just keep exploring the sound — and what Mammoth is capable of.
Living Legends: Def Leppard's Phil Collen Was The Product Of A Massive Transition For Music — And He Wouldn't Change A Thing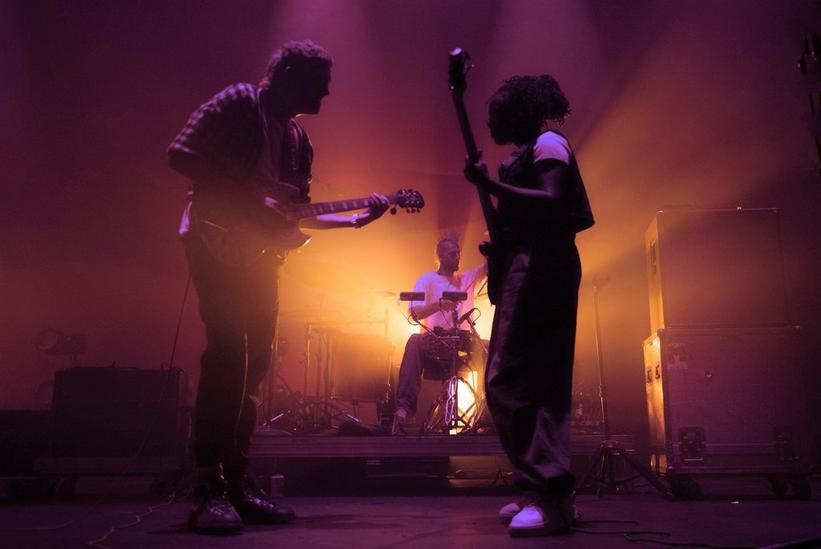 list
A Guide To Modern Funk For The Dance Floor: L'Imperatrice, Shiro Schwarz, Franc Moody, Say She She & Moniquea
James Brown changed the sound of popular music when he found the power of the one and unleashed the funk with "Papa's Got a Brand New Bag." Today, funk lives on in many forms, including these exciting bands from across the world.
GRAMMYs
/
Nov 25, 2022 - 04:23 pm
It's rare that a genre can be traced back to a single artist or group, but for funk, that was James Brown. The Godfather of Soul coined the phrase and style of playing known as "on the one," where the first downbeat is emphasized, instead of the typical second and fourth beats in pop, soul and other styles. As David Cheal eloquently explains, playing on the one "left space for phrases and riffs, often syncopated around the beat, creating an intricate, interlocking grid which could go on and on." You know a funky bassline when you hear it; its fat chords beg your body to get up and groove.
Brown's 1965 classic, "Papa's Got a Brand New Bag," became one of the first funk hits, and has been endlessly sampled and covered over the years, along with his other groovy tracks. Of course, many other funk acts followed in the '60s, and the genre thrived in the '70s and '80s as the disco craze came and went, and the originators of hip-hop and house music created new music from funk and disco's strong, flexible bones built for dancing.
Legendary funk bassist Bootsy Collins learned the power of the one from playing in Brown's band, and brought it to George Clinton, who created P-funk, an expansive, Afrofuturistic, psychedelic exploration of funk with his various bands and projects, including Parliament-Funkadelic. Both Collins and Clinton remain active and funkin', and have offered their timeless grooves to collabs with younger artists, including Kali Uchis, Silk Sonic, and Omar Apollo; and Kendrick Lamar, Flying Lotus, and Thundercat, respectively.
In the 1980s, electro-funk was born when artists like Afrika Bambaataa, Man Parrish, and Egyptian Lover began making futuristic beats with the Roland TR-808 drum machine — often with robotic vocals distorted through a talk box. A key distinguishing factor of electro-funk is a de-emphasis on vocals, with more phrases than choruses and verses. The sound influenced contemporaneous hip-hop, funk and electronica, along with acts around the globe, while current acts like Chromeo, DJ Stingray, and even Egyptian Lover himself keep electro-funk alive and well.
Today, funk lives in many places, with its heavy bass and syncopated grooves finding way into many nooks and crannies of music. There's nu-disco and boogie funk, nodding back to disco bands with soaring vocals and dance floor-designed instrumentation. G-funk continues to influence Los Angeles hip-hop, with innovative artists like Dam-Funk and Channel Tres bringing the funk and G-funk, into electro territory. Funk and disco-centered '70s revival is definitely having a moment, with acts like Ghost Funk Orchestra and Parcels, while its sparkly sprinklings can be heard in pop from Dua Lipa, Doja Cat, and, in full "Soul Train" character, Silk Sonic. There are also acts making dreamy, atmospheric music with a solid dose of funk, such as Khruangbin's global sonic collage.
There are many bands that play heavily with funk, creating lush grooves designed to get you moving. Read on for a taste of five current modern funk and nu-disco artists making band-led uptempo funk built for the dance floor. Be sure to press play on the Spotify playlist above, and check out GRAMMY.com's playlist on Apple Music, Amazon Music and Pandora.
Say She She
Aptly self-described as "discodelic soul," Brooklyn-based seven-piece Say She She make dreamy, operatic funk, led by singer-songwriters Nya Gazelle Brown, Piya Malik and Sabrina Mileo Cunningham. Their '70s girl group-inspired vocal harmonies echo, sooth and enchant as they cover poignant topics with feminist flair.
While they've been active in the New York scene for a few years, they've gained wider acclaim for the irresistible music they began releasing this year, including their debut album, Prism. Their 2022 debut single "Forget Me Not" is an ode to ground-breaking New York art collective Guerilla Girls, and "Norma" is their protest anthem in response to the news that Roe vs. Wade could be (and was) overturned. The band name is a nod to funk legend Nile Rodgers, from the "Le freak, c'est chi" exclamation in Chic's legendary tune "Le Freak."
Moniquea
Moniquea's unique voice oozes confidence, yet invites you in to dance with her to the super funky boogie rhythms. The Pasadena, California artist was raised on funk music; her mom was in a cover band that would play classics like Aretha Franklin's "Get It Right" and Gladys Knight's "Love Overboard." Moniquea released her first boogie funk track at 20 and, in 2011, met local producer XL Middelton — a bonafide purveyor of funk. She's been a star artist on his MoFunk Records ever since, and they've collabed on countless tracks, channeling West Coast energy with a heavy dose of G-funk, sunny lyrics and upbeat, roller disco-ready rhythms.
Her latest release is an upbeat nod to classic West Coast funk, produced by Middleton, and follows her February 2022 groovy, collab-filled album, On Repeat.
Shiro Schwarz
Shiro Schwarz is a Mexico City-based duo, consisting of Pammela Rojas and Rafael Marfil, who helped establish a modern funk scene in the richly creative Mexican metropolis. On "Electrify" — originally released in 2016 on Fat Beats Records and reissued in 2021 by MoFunk — Shiro Schwarz's vocals playfully contrast each other, floating over an insistent, upbeat bassline and an '80s throwback electro-funk rhythm with synth flourishes.
Their music manages to be both nostalgic and futuristic — and impossible to sit still to. 2021 single "Be Kind" is sweet, mellow and groovy, perfect chic lounge funk. Shiro Schwarz's latest track, the joyfully nostalgic "Hey DJ," is a collab with funkstress Saucy Lady and U-Key.
L'Impératrice
L'Impératrice (the empress in French) are a six-piece Parisian group serving an infectiously joyful blend of French pop, nu-disco, funk and psychedelia. Flore Benguigui's vocals are light and dreamy, yet commanding of your attention, while lyrics have a feminist touch.
During their energetic live sets, L'Impératrice members Charles de Boisseguin and Hagni Gwon (keys), David Gaugué (bass), Achille Trocellier (guitar), and Tom Daveau (drums) deliver extended instrumental jam sessions to expand and connect their music. Gaugué emphasizes the thick funky bass, and Benguigui jumps around the stage while sounding like an angel. L'Impératrice's latest album, 2021's Tako Tsubo, is a sunny, playful French disco journey.
Franc Moody
Franc Moody's bio fittingly describes their music as "a soul funk and cosmic disco sound." The London outfit was birthed by friends Ned Franc and Jon Moody in the early 2010s, when they were living together and throwing parties in North London's warehouse scene. In 2017, the group grew to six members, including singer and multi-instrumentalist Amber-Simone.
Their music feels at home with other electro-pop bands like fellow Londoners Jungle and Aussie act Parcels. While much of it is upbeat and euphoric, Franc Moody also dips into the more chilled, dreamy realm, such as the vibey, sultry title track from their recently released Into the Ether.
The Rise Of Underground House: How Artists Like Fisher & Acraze Have Taken Tech House, Other Electronic Genres From Indie To EDC