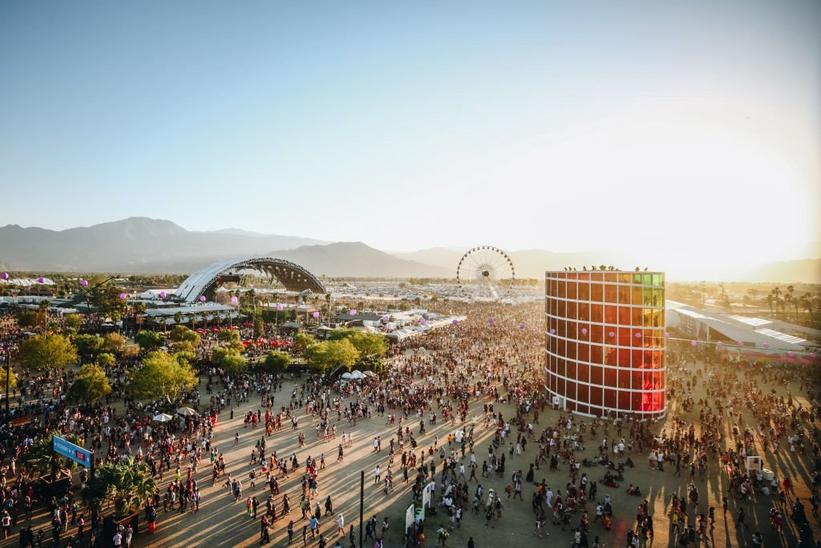 Photo: Rich Fury/Getty Images
news
Breaking Down The Coachella 2020 Lineup: Rage Against The Machine, Frank Ocean, Calvin Harris & More Announced
From hip-hop headliners to K-pop comebacks, the Coachella 2020 lineup reflects the current state of the music industry
GRAMMYs
/
Jan 4, 2020 - 03:24 am
The world-leading Coachella Valley Music And Arts Festival is back with the much-anticipated lineup announcement for its upcoming 2020 edition. Returning to the Empire Polo Club in Indio, Calif., across two weekends—weekend one takes place Friday, April 10, through Sunday, April 12; weekend two takes place Friday, April 17, through Sunday, April 19—Coachella 2020 will feature headlining performances from the recently reunited Rage Against The Machine (Friday), hip-hop giant Travis Scott (Saturday) and R&B avant-gardist Frank Ocean (Sunday). Other artists rounding out the lineup include Calvin Harris, Lana Del Rey, FKA twigs, Flume, Thom Yorke, Lil Uzi Vert, Run The Jewels, Megan Thee Stallion, Disclosure, 21 Savage and many others.
Coachella, the most successful reoccurring festival franchise, is known for its wide-spanning annual lineups, which regularly predict and solidify music trends while also reflecting the current state of the industry. This year's artist roster continues the trend.
Here's a quick breakdown of the Coachella 2020 lineup and what it means for the year ahead.
Hip-Hop And R&B Lead The Way
With hip-hop and R&B surpassing rock as the most popular genre in the U.S., it's no surprise that Coachella, once a rock-centric festival in its early years, is leaning heavily into those dominating scenes. Two of the festival's main headliners, Scott and Ocean, come from the rap and R&B worlds, respectively. Even Friday headliners Rage Against The Machine, who headlined the first-ever Coachella in 1999, feature hip-hop elements in their rap-rock sound.
The Coachella 2020 lineup also features rising hip-hop and R&B artists and bona fide stars including Roddy Ricch, 21 Savage, DaBaby, Megan Thee Stallion, Brockhampton, City Girls, Doja Cat, Pink Sweat$, Princess Nokia, Summer Walker and others. This year's lineup expands Coachella's large bet on hip-hop and R&B as the de facto sound of the new decade, a continuation of previous years, with a larger focus on emerging artists and global acts.
Reunions, Surprise Acts And Comebacks
The big reunion at Coachella 2020 is the return of Rage Against The Machine, who last performed at the festival in 2007 and last played together as a group in 2011. Elsewhere, K-pop fans worldwide are ecstatic for the return of South Korean boy band BIGBANG, who are reuniting as a group for the first time since 2018, the year the act went on official hiatus after some of its members enlisted in their homeland's military and another member retired from the entertainment industry amid criminal and legal investigations against him. The BIGBANG booking continues Coachella's expansion into K-pop, which last year welcomed BLACKPINK as the first K-pop girl group to perform at the festival.
Read: Why is K-pop's popularity exploding in the United States?
The biggest surprise act to wow Coachella fans is Danny Elfman, the former Oingo Boingo frontman who's since become a film and TV score composer virtuoso. (You might know him best as the man behind the everlasting theme song of "The Simpsons" as well as the scores and music for major blockbuster films like Planet Of The Apes (2001), The Nightmare Before Christmas (1993), Pee-wee's Big Adventure (1985) and many others.) While Elfman may be the odd man out at this year's lineup, he joins fellow film score composer Hans Zimmer, who performed at the festival in 2017, in Coachella history.
Read: "The Simpsons" At 30: A Complete History Of Every Band That's Ever Rocked Springfield
Latin Music Comes Back Strong
The influence of Latin music at Coachella 2019 was undeniable. Last year's lineup featured Latin pop's heavy hitters like J Balvin, Bad Bunny and Rosalía. As well, Coachella welcomed Los Tucanes De Tijuana, a legendary band from Tijuana, Mexico, who became the first-ever norteño act to perform at the festival in 2019.
This year, Coachella continues the Latin music spree with confirmed performances from Brazilian pop superstar Anitta, Mexican banda group Banda MS and Brazilian drag star and pop singer Pabllo Vittar. The lineup also features rising Latinx indie pop and rock artists like Jessie Reyez, Cuco, Chicano Batman, Omar Apollo and Inner Wave. Ranking as the fifth most popular genre in America, Latin music continues its global domination on the charts and again at Coachella 2020.
The Many Flavors Of Pop
Ever since Drake headlined Coachella in 2015, the festival has experimented with mainstream pop headliners over the past five years: Calvin Harris in 2016, Lady Gaga (replacing Beyoncé) in 2017, Beyoncé (actually) in 2018 and Ariana Grande in 2019. For 2020, Coachella enlists a wide array of pop artists, each offering a distinct take on the genre. Acts like Lewis Capaldi, Alie Gatie and Marina lead the pack for the vocal pop singer-songwriter bunch. Lana Del Rey and FKA twigs, both billed as subheadliners for Sunday, will offer a moodier, more experimental pop experience. Then there's Charli XCX and Kim Petras, two alt-pop auteurs taking the genre to the future. Finally, Lil Nas X and Carly Rae Jepsen, both pop giants who tout global crossover appeal, will undoubtedly bring their viral sound to the festival masses. Coachella 2020 is a pop lover's dream come true.
Experiences As Artists
While not officially billed on the lineup, Kanye West stole the show at last year's Coachella with an Easter Sunday performance from his gospel group, Sunday Service Choir. The event was one of the most talked-about performances at Coachella 2019, essentially becoming an "experience within an experience." This year, Coachella continues the trend via two standout bookings: Emo Nite and 88rising's Double Happiness.
Emo Nite, which takes over on Saturday, is the wildly popular emo-themed event series from Los Angeles that has largely sparked the emo and pop-punk revival and emo nostalgia trend of the past decade. The throwback dance party has hosted performances, surprise DJ sets and full-on tours from the genres' mainstays, including 3OH!3, Blink-182's Mark Hoppus, Dashboard Confessional and From First To Last, featuring frontman Sonny "Skrillex" Moore. That's all to say you can expect a star-studded roster at the Emo Nite gig this April.
Elsewhere, 88rising, the hybrid management and multimedia production company and record label globalizing rap artists and hip-hop culture from the wider Asian-American and Asian markets, is presenting its Double Happiness event series at the festival. While the event, scheduled for Saturday, is featured as a standalone experience at the bottom of the bill, 88rising has confirmed several of its artists across the Coachella 2020 lineup, including Indonesian rapper Rich Brian (Friday), Japanese R&B singer/rapper Joji (Saturday) and Indonesian singer NIKI (Friday).
With Coachella leading the way, festival lineups this year may feature more experiences-as-artists bookings.
Tickets for weekend one of Coachella 2020 are now sold out, but presale registration for weekend two is now open. A first-ever presale for weekend two begins Monday, January 6, at 12 p.m. PT.
View the full Coachella 2020 lineup and register for the presale via the festival's official website.
Coachella Co-Founder Paul Tollett Talks Kanye, Safety, Legacy & More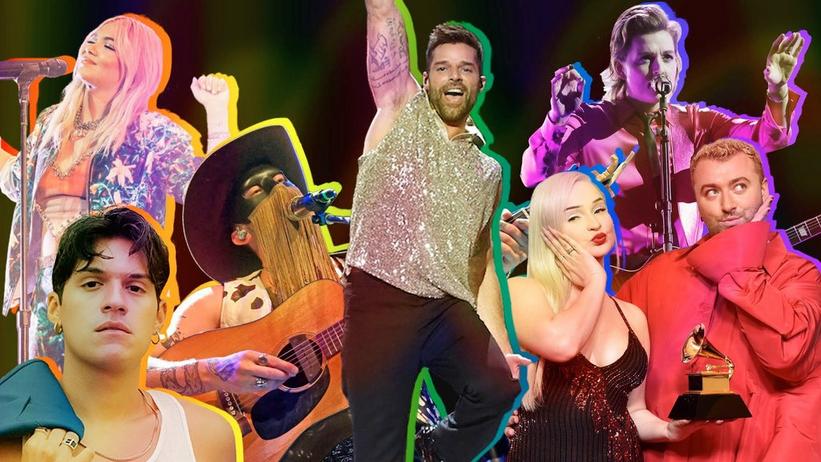 (L-R, clockwise): Hayley Kiyoko, Ricky Martin, Brandi Carlile, Sam Smith, Kim Petras, Orville Peck, Omar Apollo
Photo: Kristy Sparow/Getty Images, Kevin Winter/Getty Images for LARAS, Kevin Winter/Getty Images for The Recording Academy, Alberto E. Rodriguez/Getty Images for The Recording Academy, Stephen J. Cohen/Getty Images, Gustavo Garcia Villa
news
Listen To GRAMMY.com's LGBTQIA+ Pride Month 2023 Playlist Featuring Demi Lovato, Sam Smith, Kim Petras, Frank Ocean, Omar Apollo & More
Celebrate LGBTQIA+ Pride Month 2023 with a 50-song playlist that spans genres and generations, honoring trailblazing artists and allies including George Michael, Miley Cyrus, Orville Peck, Lady Gaga and Ariana Grande and many more.
GRAMMYs
/
Jun 1, 2023 - 04:21 pm
In the past year, artists in the LGBTQIA+ community have continued to create change and make history — specifically, GRAMMY history. Last November, Liniker became the first trans artist to win a Latin GRAMMY Award when she took home Best MPB Album for Indigo Borboleta Anil; three months later, Sam Smith and Kim Petras became the first nonbinary and trans artists, respectively, to win the GRAMMY Award for Best Pop Duo/Group Performance for their sinful collab "Unholy."
Just those two feats alone prove that the LGBTQIA+ community is making more and more of an impact every year. So this Pride Month, GRAMMY.com celebrates those strides with a playlist of hits and timeless classics that are driving conversations around equality and fairness for the LGBTQIA+ community.
Below, take a listen to 50 songs by artists across the LGBTQIA+ spectrum — including "Unholy" and Liniker's "Baby 95" — on Amazon Music, Spotify, Apple Music, and Pandora.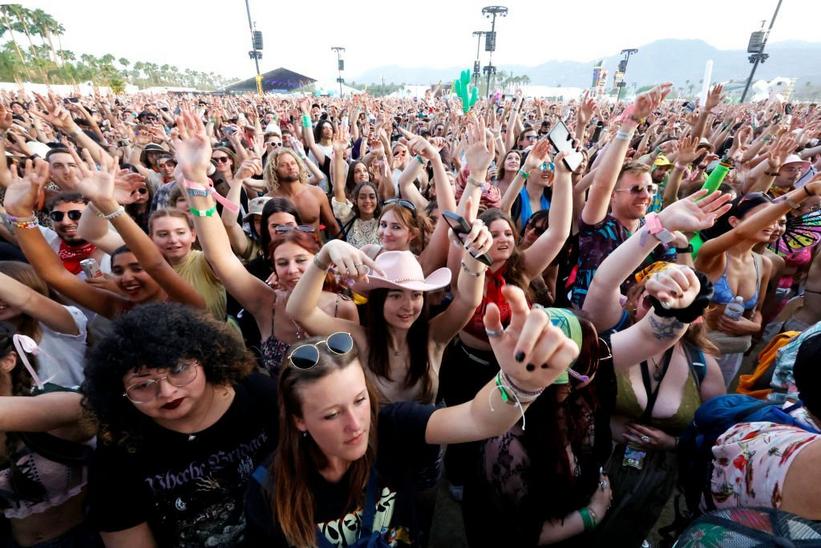 Crowds at the 2023 Coachella Valley Music and Arts Festival
Photo: Frazer Harrison/Getty Images for Coachella
feature
Touring In A Post-Pandemic World: How Costs, Personnel & Festival Culture Have Affected 2023 Performances
The live music business is still dealing with the repercussions of the pandemic. GRAMMY.com spoke with a cross section of professionals about the industry's most profound changes, how they're being addressed, and what it all might mean for the future.
GRAMMYs
/
May 19, 2023 - 02:51 pm
The pandemic wreaked global havoc on many levels. Beyond the human toll, the disruptions brought on by the spread of COVID-19 caused deep and lasting damage to nearly every business sector, including live entertainment. Virtually overnight, workers lost their livelihoods, businesses closed their doors or drastically curtailed operations, and supply chains were hobbled. 
Within days of lockdown, multiple outlets published sobering articles detailing the tours, concerts and festivals that had been affected by the outbreak; Insider.com article identified at least 170 postponements or cancellations. In a flash, every artist across the globe witnessed the live performance side of their careers vaporize. Crews were sent home, and all of the businesses that served the sector — logistics, audio gear, food service and more — found a barren landscape.
During the pandemic, major promoter Live Nation saw a drastic drop in the number of concerts and festivals under its banner: from over 40,000 events in 2019 to just over 8,000 in 2020. But by the end of 2022, Pollstar.com reported that the year's top 100 tours sold approximately 59 million tickets — more than 2019's sales. 
Three years after the beginning of the pandemic, life is in many ways returning to normal. Yet the costs associated with putting on a concert have risen dramatically, due to both the pandemic's inflationary pressures and a surge in demand for the goods and services necessary to sustain tours. For those working in and around the live music business, the "new normal" means some things work as they did before COVID-19 while others have altered radically — either temporarily or for good. 
GRAMMY.com spoke with a cross section of industry professionals about some of the most profound changes, how they're being addressed, and what it all might mean for the future. 
New Touring Paradigms
With the return of live music has come a corresponding, pent-up surge in demand, notes Christy Castillo Butcher, Senior VP, Programming & Booking at the 70,000 seat SoFi Stadium in Inglewood, California. "To satiate that demand, you have to have a bigger venue." 
In 2023 alone, SoFi Stadium is hosting several megashows: Billy Joel & Stevie Nicks, Grupo Firme, Romeo Santos, a five-night Taylor Swift residency, Metallica, Beyoncé, Ed Sheeran and P!nk are all on the venue's calendar, with additional shows awaiting announcement. Madison Square Garden saw multiple sold-out performances by Janet Jackson, and will host a seven-night Phish residency. 
Since the pandemic, some artists have taken different approaches to touring. Tandem tours and residencies are just two of the phenomena that seem to be increasing in popularity with touring artists and their management teams.
Teaming up for a tandem tour isn't a new idea; package tours have been part of the concert landscape from the days of Dick Clark's Caravan of Stars in the mid 1960s. And in an era when post-pandemic-related shortages and logistical snags make touring even more challenging, the practice is finding renewed interest.
One of the highest-profile tandem tours of 2023 is the ZZ Top/Lynyrd Skynyrd Sharp Dressed Simple Man tour. Visiting more than 22 cities across the U.S, the tour brings together three-time GRAMMY nominees ZZ Top with the popular Southern rock band.
"You want to give the fans the value of seeing two bands together," says Ross Schilling, Lynyrd Skynyrd's Tour Manager. (Pollstar reported an average ticket price for the top 100 North American tours in the first half of 2022 at more than $108. Meanwhile, ticket prices for megastars such as Beyoncé and Swift have reached astronomical levels.)
Schilling acknowledges that there are pros and cons for the artists as well. "You're sharing the expenses and the revenues," he notes, adding that the production is often halved. "Video, pyro, smoke, whatever kind of elements you want to add" can be shared on a tandem tour.
Read more: 5 Reasons Why Taylor Swift's Eras Tour Will Be The Most Legendary Of Her Generation
Another option experiencing a renaissance is the concert residency. "Residencies are not new, of course," says Phil Carson, a touring and management veteran who spent many years on the road with high-profile rock bands including Led Zeppelin, Bad Company, AC/DC and Yes. "They started with the likes of Frank Sinatra and Sammy Davis Jr. when there was really only one place to go: Las Vegas." 
Today there are many more options, but the motivations are often the same as before. "Sammy, Dean Martin… all those guys wanted to hang out together, and didn't want to go on the bloody road," Carson explains. As their audiences grew older, they too were interested in the idea of going to one place to see their favorite performers.
And Carson thinks that the multi-night approach may well be part of a trend for the future. "We're starting to get two-and three-night runs in casinos across America," he says. Adele, Bruno Mars, Maroon 5, Luke Bryan, Katy Perry, Carrie Underwood and Carlos Santana are just a few of the artists eschewing the road in favor of a series of dates in one venue. 
The trend is extending to smaller venues as well. Singer/songwriter James McMutry and his band launched a residency at Austin' Continental Club in November 2021; that booking continues to the present day. And just last August, Robert Glasper announced a 48-show residency at the Blue Note Club in New York City; it's his fourth extended run of dates at the famed jazz venue.
Festivals Return En Force
Following increased demand for live entertainment post-lockdown, major music festivals returned with a force in 2022 and continue to do so in 2023. Coachella and Lollapalooza were among the multi-day, multi-weekend events returning after COVID-forced cancellations, while mid-level events such as San Francisco's Outside Lands also saw over 220,000 attendees in 2022 — a major boon for a live music industry that had been in crisis only a year before.
Celebrating and featuring a multigenerational lineup of Latinx artists and performers, the Bésame Mucho Festival premiered in December 2022 at the 56,000 capacity Dodger Stadium. Tickets sold out within 70 minutes. The lineup for the 2023 event was announced in February; once again, the event sold out almost immediately.
Read more: Latin Music's Next Era: How New Festivals & Big Billings Have Helped Bring Reggaeton, New Corridos & More To The Masses
Ashley Capps has been wholly immersed in the festival scene; former head of AC Entertainment, for many years he oversaw the annual Bonnaroo Music and Arts Festival. These days he has scaled back his activities but still curates the adventurous Big Ears Festival which he founded in 2009 in Knoxville, Tennessee.
"The post-pandemic Big Ears has seen extraordinary growth," he says, noting a pre-COVID trajectory of growth, with an annual 20 percent increase in ticket sales. The 2022 Big Ears — the first after a two-year pause — experienced a 35 percent growth. "That led us to declare our first full-on sellout," he says, "five weeks before the festival happened." 
In 2023, Big Ears noted another surge in ticket sales, surpassing 50 percent over the previous year. The multiple-venue festival added additional larger venues to accommodate the increased demand. Concertgoers "are certainly hungry to get back into the live music experience," Capps says. "And the artists we're working with at Big Ears are eager to be back out and in front of appreciative audiences."
That pent-up demand on both sides of the equation can result in a crowded field, with many events — even beyond music — competing both for attention, staffing and gear.
The Cost Of Making Music
Global logistical bottlenecks that plagued every industry continue to take a toll on the live music industry. Worldwide economic inflation — which hit 8.8 percent in 2022, nearly doubling year-over-year, a partial result of the pandemic — has increased costs and cut profits, laying the groundwork for a "rocky road to recovery." Finding themselves without opportunities for work during the pandemic, untold numbers of skilled tour technicians left the business. 
"People got out of the industry across the board, from musicians to agents to managers to bartenders to production staff," says Morgan Margolis, CEO/President of Knitting Factory Entertainment. "'I've got to do something else.' I saw a lot of that." Some never returned, causing a personnel shortage once live touring resumed.
All that affected live music venues, too. "We were shuffling around tour managers, production managers, box office personnel," says Margolis. He characterizes his company — active nationwide in venue operations, festivals, artist management, touring and more — as an "all hands on deck" operation. "I actually slung some drinks in Walla Walla at an Aaron Lewis concert," he says. 
Increased costs mean it's essential to run the leanest operation possible while maintaining quality. Margolis recalls the landscape when live music started coming back in 2022. "Vans and buses: everything was running out, even rental cars," he remembers. "And everything — generators, lighting rigs, staging rigs – was now 20-30 percent more expensive, because everybody was spread so thin."  
But like many in the business, Margolis simply made the best of things. "Personally, I was excited to be on the ground again," he says. "I wanted to be around people." 
After a nearly overwhelming surge of music artists getting back into live performance, he says that he is seeing a "more methodical" mindset taking hold. That compares to how he characterizes 2022: "Throw it all against the wall: we're going everywhere!"
Read more: Beyond Coachella: 10 Smaller Festivals Beloved For Their Homegrown Vibes & Huge Lineups
Another new wrinkle: proposed rule changes by the United States Citizenship and Immigration Services (USCIS) would increase the costs to international musicians of obtaining a U.S. visa by as much as 260 percent. "The more these policies are made, the harder it is for us to share our music," says Sampa the Great. The Zambian singer/songwriter and rapper notes that the proposed changes will hit independent artists especially hard: "Touring is the only way our music gets heard globally."
Such across-the-board cost increases can mean that some international artists have to have tough conversations. If not through touring, Sampa the Great wonders, "How else do we connect with the people who support our music? And how else do we independent artists sustain our careers making music?"
Schilling admits that during the worst of the shutdown, he thought about retiring — and so did one of his biggest clients. Skynyrd began a farewell tour in 2018, which was ultimately cut short by the pandemic, prompting serious soul searching. "When everyone's livelihood was ripped out from under them, they decided 'We want to go out on our own terms.'" This year's tandem tour with ZZ Top puts things right, Schilling adds. 
That kind of thinking is widespread among the professionals who remain in the game post-COVID. From many working as venue owners to tour managers to crew to artists, the chance to get back on the road outweighs the challenges that they will inevitably encounter. There are many career paths easier than working in the live music industry, but few can compare with its rewards.
Changes Backstage And Post-Show
Before the pandemic, many touring artists arranged meet-and-greet sessions before or after their shows. They provided an opportunity for interaction between fans and artists, and represented an additional revenue stream for the artists. During the pandemic era, those sessions disappeared, even for the new shows that could still take place. Today, even while enforced social distancing has largely disappeared, the state of meet-and-greets is not what it was. 
"My last three artists aren't doing meet-and-greets, because there's still that concern of COVID," says David Norman, a longtime promoter, tour director, manager and accountant currently on tour with Evanescence; his past clients have included Prince, John Fogerty, Earth Wind & Fire, Green Day, Alicia Keys, Tyler, the Creator and many others. 
Norman points out that his artists take a financial hit by eliminating the meet-and-greets. "But it's better to be safe than sorry," he says, noting that a musician who tests positive for COVID can "shut down [performances] for weeks. Then you have to reroute [the tour], and refund money to people who aren't able to come to rescheduled shows."
Others take a different approach. "Lynyrd Skynyrd will do meet-and-greets," says Schilling, adding that his team "wants to get back to as normal as we possibly can, as fast as we possibly can." André Cholmondeley is a musician, longtime tour manager and tech support professional who worked as guitar tech for Yes guitarist Steve Howe. 
Before 2020, "if you bought the meet-and-greet package, you could shake their hands," he says. "There were lots of hugs and pictures." Now the experience involves more waving and fist-bumping. Foreigner, meanwhile, has recently swapped meet-and-greets for Q&A sessions. "Everybody has a great time, and the band is not bored with it because it's different every night," says Phil Carson, the band's Tour Manager. 
Life away from the audience has changed, too. 
"One major change across the board is the huge difference in catering," says Cholmondeley, who has recently toured with Pat Metheny and Ani DiFranco. Before COVID, touring artists and their crews would typically find a buffet backstage. "We order a lot more food now," Cholmondeley explains. "You get a couple of menus texted to you each day."
Carson notes that the band has found an alternative solution that works for them. "Our singer Kelly Hansen is a chef who won an episode of Food Network's 'Chopped,'" he says with pride. "He's got a whole kitchen range on our tour bus. He makes breakfast, he makes tacos after the show." 
Carson readily admits that such an approach stands in sharp contrast to rock'n'roll road dining in the '70s. "Back then," he says with a hearty laugh, "it was a few lines of coke and a bottle of Jack Daniel's!"
Bridging The Gap
Beginning in March 2020, the cancellations and disruptions brought upon by the pandemic reverberated throughout the live music industry. But as the business sector enters the third quarter of 2023, the focus is once again on the future, and guarded optimism is the prevailing perspective. 
Festival season is officially underway, with Coachella wrapping up two weekends of massive-scale excitement, and a host of other events slated throughout the summer promising an active several months for touring musicians and crews. Taylor Swift's Eras tour is selling out fast, while Beyoncé's Renaissance tour has only just begun (to much fanfare, as expected). It seems as if touring as we once knew it is falling back into place. 
Even with her focus on recording — she counts two albums, an EP, two mixtapes and nearly 30 singles — Sampa the Great emphasizes the appeal of live music for both audience and entertainer. 
"Performing is the best way to connect with an audience," she says. "You're translating your music from audio to something visual, something physical. It bridges that gap from just hearing an artist or seeing them on social [media] to actually experiencing the artist." 
TXT, Blackpink, Aespa & More: Here Are All The K-Pop Tours And Events You Can Catch This Summer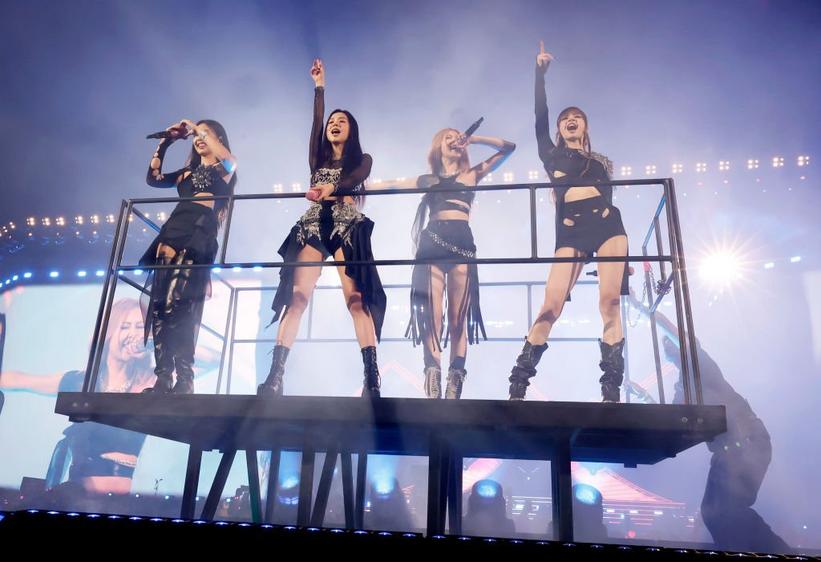 (L-R) Jennie, Jisoo, Rosé, and Lisa of BLACKPINK perform during the 2023 Coachella Valley Music and Arts Festival
Photo: Frazer Harrison/Getty Images for Coachella
list
7 Jaw-Dropping Sets From Coachella 2023 Weekend 1: BLACKPINK, Bad Bunny, Blink-182 & More
The first weekend of Coachella 2023 was full of more-than-memorable moments: Rosalía got into the audience; Metro Boomin brought hip-hop's heaviest hitters to the stage; major artists rocked small stages and so much more.
GRAMMYs
/
Apr 18, 2023 - 03:24 pm
In a sense, every Coachella is an historic event. 
Held annually at the Empire Polo Field in Indio, Calif., it's the first major music festival of the year and often showcases artists' tour launches, effectively providing a sneak preview of what's to come. It's also a place where things happen that can seemingly only happen there. The evidence lies in the sheer multitude of special guest appearances spanning the three-day event, with cameos occurring on nearly every one of eight stages. 
The 2023 edition of Coachella — which sold out its first weekend, ushering in roughly 125,000 people from around the globe — was arguably the most consequential in its 22 years. On Friday, Puerto Rican rapper-singer Bad Bunny became the fest's first Latino solo artist headliner; Saturday's spectacle from BLACKPINK marked the first K-pop performance to top the bill; and on Sunday, Frank Ocean made history as the first openly gay man to close out the world-class music summit.
The latter artist's set — his first in nearly six years — was certainly memorable, but not for fond reasons. On the bright side, there were plenty of other dazzling moments, whether enhanced by surprise guests or on their own merits, which made the weekend indisputably unforgettable. Read on for seven of the best sets from Coachella 2023.
The Murder Capital Slays The Sonora Tent
With only two albums under their belt and a relatively packed audience in the Sonora Tent on Friday afternoon (the second slot of the fest), it's fair to argue that the Irish quintet deserved the nod for one of Coachella's best up-and-coming bands. 
They earned the accolade handily within just seven songs, a no-holds-barred display of searing, snotty-yet-sincere post-punk tunes (à la hometown contemporaries Fontaines D.C. and British sonic kin Idles and Shame) evenly split between their 2019 debut album When I Have Fears and this year's follow-up, Gigi's Recovery.
"We don't give a f— what time is. We want to see you move," said vocalist James McGovern before launching into the maelstrom "Feeling Fades." Every member contributed to the unrelenting energy, expertly building anticipation during slow-burn portions on songs like "A Thousand Lives" and show closer "Ethel," before thrashing through the songs' cacophonous climaxes. 
The Coachella performance marks the end of the Murder Capital's first stateside tour and, based on this exceptional performance, they'll doubtless return ready to release even more panache and sonic punch. Fans of thought-provoking punk rock would be wise to keep a lookout.
Blink-182
Reunites For An Epic Bout Of Pop-Punk Nostalgia
It was confirmed months ago that bassist Mark Hoppus and drummer Travis Barker would reunite with original Blink-182 singer/guitarist Tom DeLonge for a summer tour — the pop-punk trio's first shows together in nine years — but seeing the band's name appear on the Friday schedule upon its reveal last week stoked some the weekend's most spirited anticipation.
Fans reacted rabidly to the news — a group of Mexican friends waiting in front, all decked out in Blink attire and sporting tattoos of the band's logo, said they scrambled to buy tickets and make the trip to the desert with only a single day's notice. Those fellas and the thousands spilling out of the Sahara Tent were rewarded with DeLonge making his entrance with middle fingers raised high, signaling that we were about to witness the same ol' charmingly crass charades. They wasted no time tearing into a career-spanning set (plus the live debut of recently released new track, "EDGING") peppered with sarcastic and explicit banter that was as nostalgically satisfying as hits like "I Miss You" and "All the Small Things," and deep cuts "Dysentery Gary" and "Dumpweed." 
Despite his near-decade away, DeLonge sounded sharper than ever, especially when the trio took it back all the way to 1997 for show closer "Dammit," mixing in a thrilling snippet of TLC's "No Scrubs" (which also played in-full as the outro music). It was an odd but appropriate pairing — looking around at several generations of fans singing along to every track with equal enthusiasm, it became clear that for many, Blink's classic catalog feels just as timeless as that R&B mega-hit.
Metro Boomin
Brings The Whole Crew To The Stage
With a resume that includes work with John Legend, Future, Don Tolliver, 21 Savage, and the Weeknd, the anticipation for what might manifest during producer/DJ Metro Boomin's Friday night set in the Sahara Tent was at an all-time high. And as it so happened, every one of those artists made appearances, in that order, resulting in the most star-studded show of the weekend in an incredibly intimate setting. 
Within the first few seconds of Metro Boomin's set, Legend strolled out to belt on "On Time," and from that point, there was only one track without a heavy hitter at the helm.  Future for five songs, wrapping up on superhit "Mask Off"; Don Tolliver out for three; 21 Savage for six exhilarating tunes; and finally the Weeknd for another half-dozen. The cherry on top: both 21 Savage and Diddy joined the Weeknd for the live debut of Metro Boomin's "Creepin'" remix to close out the set. Acting as conductor and conduit, Metro stayed relatively hidden atop a center-stage platform for the entirety of the 23-song set, letting his guests and mesmerizing dancers take the wheel. 
This show could've and should've been on the main stage, and the fact that it wasn't made it that much more special for the fest-goers wise enough to sacrifice the beginning of Bad Bunny to witness it.
Bad Bunny Makes History
In the moments before Bad Bunny's headlining slot on Friday, footage depicting past lineups and performers — including Prince, Kendrick Lamar and the Black Keys — flashed across the main stage's massive screens. The suggestion was clear: The Puerto Rican superstar intended to cement his own legacy as Coachellan royalty. 
In some ways, that status was predetermined. As the first Latino solo artist to close out the festival, the GRAMMY-winning reggaeton titan had already made history before even setting foot on stage. El Conejo Malo gave his massive audience their money's worth and more during a 2-hour tour de force that paid tribute to Latin music and dance. 
Beginning the show atop a platform designed to look like the gas station roof in San Juan, Puerto Rico where he staged a surprise performance last December, the artist lovingly referred to by fans as Benito (his legal first name) serenaded the audience with several songs off chart-topping 2022 album Un Verano Sin Ti. He rarely showed himself on the stage's screens, instead opting to display videos of historic Latin and Caribbean musical traditions, plus brightly colored graphics paired with sweeping lasers and spurts of pyro that evoked the feel of an enormous Miami nightclub. 
Though hopes were high for Cardi B to appear for her part on breakout single "I Like It," she didn't show, but no matter. Fans were treated to plenty more surprise guests, including Jowell Y Randy on "Safaera," Jay Cortez on a hat trick of tunes played on a B-stage, and Post Malone accompanying on acoustic guitar for "La Canción" and "Yonaguni." The latter two were diminished by sound issues, but it had little effect on the impact of the show for diehard fans — it was a veritable love letter to Latin culture that his faithful followers will surely hold dear for years to come.
Dinner Party Invites Everyone To The Table
With only a few performances under their belt to date, Dinner Party — the supergroup formed in 2020 by prolific pianist Robert Glasper, saxophonist Kamasi Washington, hip-hop producer/DJ 9th Wonder and renowned producer/musician Terrace Martin — was a must-see in the Gobi Tent on Saturday afternoon. 
The outfit was joined by Arin Ray, who sings on their debut full-length Enigmatic Society (released one day prior on April 14) and in this setting also handled vocal parts from Dinner Party's self-titled EP sung by Chicago artist Phoelix. His voice set a joyful, uplifting tone on opening track "Breathe," which was followed by segments where each contributor showcased their individual talents, including wild sax duels from Washington and Martin, and a hip-hop DJ mini-set from 9th Wonder. 
But the group was at their best when all players were seated at the table, so to speak, and when Ray rejoined for the show's finale, "Freeze Tag," an enlivened, church-like feeling overtook the audience — every person in the packed tent was grooving along, no exceptions.
Rosalía
Engages With Her Fans
Over the course of Rosalía's hour-long, main stage set on Saturday night, which pulled heavily from new album MOTOMAMI, the Catalonian singer proved that she's reached superstar status, not only with respect to her spellbinding vocal delivery and dancing, but also her overall artistic vision. 
Even better, she achieved all of it while making her fans feel like an essential part of the show. Case in point: Much of the show's live feed was shot on stage within the space of three video walls that created an ultra-smooth, almost surreal music video effect. But on "La Noche de Anoche" (a Bad Bunny collaboration), she made her way down to the audience holding a handheld camera and let her fans take turns singing a few of the lyrics. Even if they sounded terribly off-key, it showed unmatched class — a performer who can step down from her well-deserved pedestal to make meaningful connections with her supporters.
The scene was truly touching, and she built on that throughout the set, first by playing a tearjerkingly beautiful rendition of "Hentai" on piano dedicated to her dance teacher, then by bringing out her fiancé Rauw Alejandro for duets on "Beso" and "Vampiros," which wrapped up with the sweetest of on-stage kisses. By the end, there was no doubt of her mastery over balancing raw talent and authenticity.
BLACKPINK Shows Why K-Pop Deserves Coachella Spotlight
Saturday night's headlining turn from the record-breaking K-pop girl group, the first to top Coachella's lineup, was unequivocally the most impressive production of Coachella's first weekend. 
Mind-bending elements came into play before the quartet even appeared. A drone-powered light show above the stage — which first depicted a caterpillar transforming into a butterfly, then a paper crane, then an astronaut, a hippo in a spacesuit and finally a heart — all representations of Coachella's past installation art pieces — had the crowd gasping in astonishment. 
Over the course of the following 18 songs, the four members danced, sang and rapped flawlessly while their live band conjured a soundtrack powerful enough to fill several arenas. Right out of the gates, they wowed with a ferocity that matched the title of opening track "Pink Venom," then strutted down the stage's extended catwalks flanked by a brigade of equally impressive backup dancers to a B-stage for "Kill This Love" — all the while being followed by cameras that made their video element look like a high-end production seemingly unachievable in a live setting. The sequence drove the audience into a shouting, jumping frenzy as flames erupted on all sides.
After a few songs in group format, each member took a solo turn. Jennie went first, effortlessly amping up the fans with deep house-inspired "You & Me"; then Jisoo appeared for a fiery take on "Flower"; Rosé stunned with another effortlessly fierce dance routine down the catwalk; and Lisa wrapped up the segment with an unreleased explicit version of "Money," which began with a seductive pole dance followed by a decidedly hardcore rap delivery that would impress some of hip-hop's heaviest hitters. 
At its core, the performance was the most successful representation of what Coachella set out to do by booking such distinctly diverse headliners: it proliferated inclusivity. Even if you came to Coachella exclusively for another act, Blackpink had something to offer for everyone, from pop to hip-hop to rock to EDM, and it would be no surprise if they converted a new legion of fans in the process. The show concluded with a display of fireworks worthy of the biggest New Year's Eve celebration, but they really weren't necessary — their performance was explosive enough without them.
11 Electric Coachella Surprise Guest Moments From Weekend 1: Post Malone, Billie Eilish, Rauw Alejandro & More
Rauw Alejandro comes out as surprise guest at Coachella 2023 during fiancé Rosalía's set.
Credit: Frazer Harrison/Getty Images for Coachella
list
11 Electric Coachella Surprise Guest Moments From Weekend 1: Post Malone, Billie Eilish, Rauw Alejandro & More
Weekend 1 of Coachella 2023 has come and gone, but not without countless surprises and viral moments. Take a look at some of the most exhilarating surprise guests — from Billie Eilish and Rauw Alejandro — from one of the year's biggest music festivals.
GRAMMYs
/
Apr 17, 2023 - 08:05 pm
As delightfully dizzying as its famous ferris wheel, the Coachella Valley Music and Arts Festival fills Indio's Colorado Desert with never-ending fun.
This year, Coachella booked history-making headliners Bad Bunny, BLACKPINK, and Frank Ocean, along with more than 150 other artists to perform across six stages. But one of the festival's most exciting parts, however, is its surprise performers.
The first weekend of Coachella is traditionally known for its big surprises and busy crowds — and this year didn't disappoint, offering surprise performances from global superstars to underground darlings.
From Tyler, The Creator to The Weeknd, here are some of the standout surprise guests from Coachella Weekend 1.
How Bad Bunny Took Over The World: From Urbano Upstart To History-Making GRAMMY Nominee
Metro Boomin Astonished With Not One, But 7 Star Guests
In perhaps the most star-studded performance of the weekend, Metro Boomin welcomed a slew of collaborators to color his already spectacular set at the Sahara Tent. Throughout the night, The Weeknd, Future, 21 Savage, Don Toliver, Diddy, John Legend, and Mike Dean all joined the producer on stage to perform highlights from Heroes & Villains, Savage Mode, and more. Metro Boomin ended the evening with a live debut of "Creepin" alongside 21 Savage and Diddy.
MUNA Brought Out boygenius For "Silk Chiffon"
Life's so fun, life's so fun. While many festival goers anticipated Phoebe Bridgers to join MUNA for their bubbly collaboration "Silk Chiffon," the band shocked their audience by bringing out not just Bridgers, but Julien Baker and Lucy Dacus as well — all members of the supergroup boygenius, who performed their own lively set at Coachella the next day.
Bad Bunny Tapped Post Malone, Jhayco & More Stars
Now a headliner four years after making his Coachella debut, Bad Bunny made sure to pull out all the stops for his highly-anticipated performance. The Puerto Rican superstar brought out Post Malone for guitar-driven renditions of "La Canción" and "Yonaguni"; Jhayco (and a jet ski) for "Dákiti"; and Ñengo Flow and Jowell & Randy for "Safaera."
Among Many Guests, Gorillaz Brought Out De La Soul To Dedicate "Feel Good Inc." To Late David Jolicoeur
On the festival's main stage, Gorillaz brightened their already glowing set with many surprise stars. Thundercat appeared first for "Cracker Island," shortly followed by individual performers Peven Everett, Jamie Principle, Bootie Brown, and Slowthai.
De La Soul appeared for their collaboration "Feel Good Inc.," dedicating the song to their late member, David 'Trugoy The Dove' Jolicoeur. For the closer "Clint Eastwood," Del The Funky Homosapien returned to the stage, after assisting with "Rock The House" earlier in the set.
Becky G Enlisted Marca MP, Jesús Ortiz Paz, Peso Pluma & Natti Natasha
Becky G made her Coachella debut this year, and she made sure to fill her 45-minute set with several guest stars. Marca MP joined her for "Ya Acabó," and Jesús Ortiz Paz of Fuerza Regida sang "Te Quiero Besar" and "Bebe Dame" alongside the star. Fans went wild when Peso Pluma showed up to perform his collaboration "Chanel," and after an outfit change, Becky G welcomed Natti Natasha for their joint track "Sin Pijama."
Kali Uchis Amazed With Tyler, The Creator, Omar Apollo & Don Toliver
Kali Uchis' performances are always magical, and her surprise guests helped enchant audiences during her Coachella set. Tyler, The Creator joined Uchis to perform their Flower Boy collaboration "See You Again," and later, Omar Apollo and Don Toliver took the stage to perform "Worth the Wait" and "Fantasy" respectively, both duets from her hypnotic latest album Red Moon In Venus.
Charli XCX And Troye Sivan Took It Back To "1999"
For one of the last few explosive shows of her CRASH era, Charli XCX brought the lightning by inviting Troye Sivan on stage to perform their poppy joint song "1999." Donning shades and silver accessories, the close friends and collaborators wore all-black attire but still shined during their shared performance.
DOMi & JD Beck Welcomed Mac DeMarco & Thundercat
During their bouncy set on Friday, innovative jazz duo DOMi & JD Beck surprised with two high-profile guests: Mac DeMarco and Thundercat. At the Mojave Tent, the four celebrated DOMi & JD Beck's bright debut album NOT TIGHT.
Rosalía Shared Stage With Fiancé Rauw Alejandro
Partway through an already invigorating, dance-filled set, Rosalía took her show to a new level: her fiancé, Rauw Alejandro, joined her to perform "Beso" and "Vampiros" from their joint EP RR. The music video for the former song announced the global superstar couple's engagement last month, showing off Rosalía's stunning diamond ring.
Ellie Goulding Was The "Miracle" Calvin Harris' Set Needed
With his set starting around midnight, Calvin Harris was just getting Coachella's party started on Saturday. After playing several high-profile collaboration mixes, Harris finally introduced his one guest of the evening — and a major one at that. Frequent collaborator Ellie Goulding appeared to perform "Miracle," the duo's single that dropped last month.
Labrinth Surprised Everyone With Billie Eilish