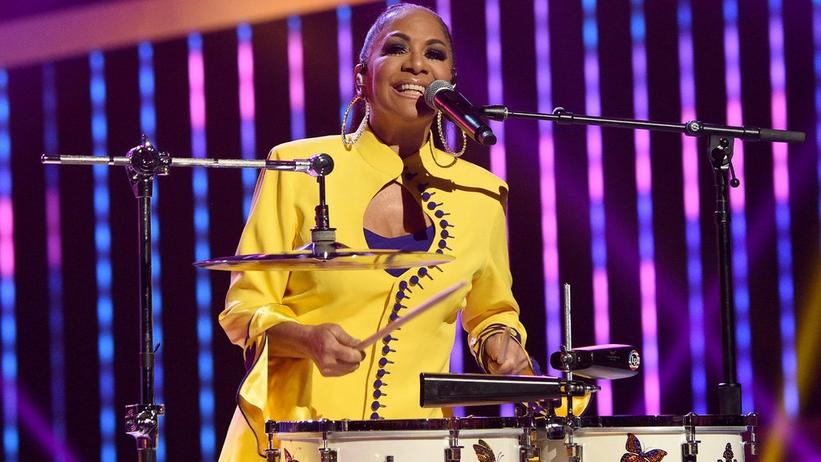 Kevin Mazur/Getty Images for The Recording Academy
news
Black Sounds Beautiful: From Working With Prince To GRAMMY Nominations Of Her Own, How Sheila E. Commands Two Legendary Careers At Once
The latest episode of Black Sounds Beautiful explores the legendary career of the GRAMMY-nominated percussionist and singer Sheila E. and how she made a name for herself in both modes of expression
GRAMMYs
/
Oct 11, 2021 - 11:58 pm
Like Kobe Bryant switching from number eight to 24 or Lauryn Hill transitioning from a Fugee to a solo artist, Sheila E. is a legend twice over.
Between 1976 and 1984, the percussionist/singer worked alongside names like Lionel Richie, Diana Ross, Marvin Gaye, and Prince. After providing vocals on "Let's Go Crazy" and "Erotic City" from Prince's 1984 album Purple Rain, Sheila embarked on her solo career, releasing her debut album The Glamorous Life that year.
Watch the below episode of Black Sounds Beautiful to see how Shelia E.'s solo career has been going ever since.
Spoiler alert: Things have gone pretty well for Sheila E. the solo artist. Spearheaded by her debut album's title track, she earned four GRAMMY nominations at the 27th GRAMMY Awards in 1985 for Best New Artist, Best R&B Song, Best R&B Instrumental Performance, and Best Pop Vocal Performance.
Check down below for more gems in the Black Sounds Beautiful series.
Remembering The Rolling Stones' Charlie Watts: 5 Essential Performances By The Drum Legend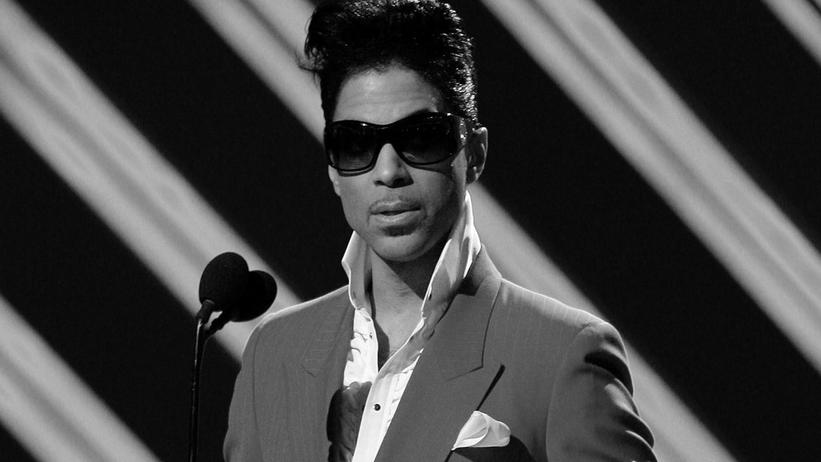 Black Sounds Beautiful: Prince
news
Black Sounds Beautiful: Five Years After His Death, Prince's Genius Remains Uncontainable
In the latest episode of Black Sounds Beautiful, explore Prince Rogers Nelson's GRAMMYs legacy and consider how—five years after his passing—we've only scratched the surface of his bottomless talent
GRAMMYs
/
Jun 19, 2021 - 02:05 am
Some artists celebrate Black genius pointedly through their lyrics and public statements. Others like Prince, simply live it by being exceptional.
Not that the Purple One, who passed away in 2016, didn't acknowledge race. In the midst of acrimony with a major record label, he scrawled "SLAVE" on his face. He called his name change to the infamous "Love Symbol" "the first step I have taken towards the ultimate goal of emancipation."
In the end, though, he knew his inimitable writing, production work and guitar playing would be his true statement to the world. attacking others for their immutable characteristics wasn't the answer.
"Nothing more ugly in the whole wide world than INTOLERANCE (between) Black, white, red, yellow, boy or girl," he wrote in his personal archives. (He punctuated it with an extra "INTOLERANCE" at the end.)
In the latest episode of Black Sounds Beautiful, take a brief tour through Prince's astonishing history as a GRAMMY winner and nominee. Without cheating, try to guess how many wins and nominations he earned before pressing play.
Then, when you're done, chase it with one of those recent boxed sets of 1999 or Sign o' the Times. Or, if you're pressed for time, peep his outrageous, spotlight-stealing guitar solo on "While My Guitar Gently Weeps." (Seriously, you'll be glad you did.)
Black Sounds Beautiful: How Beyoncé Has Empowered The Black Community Across Her Music And Art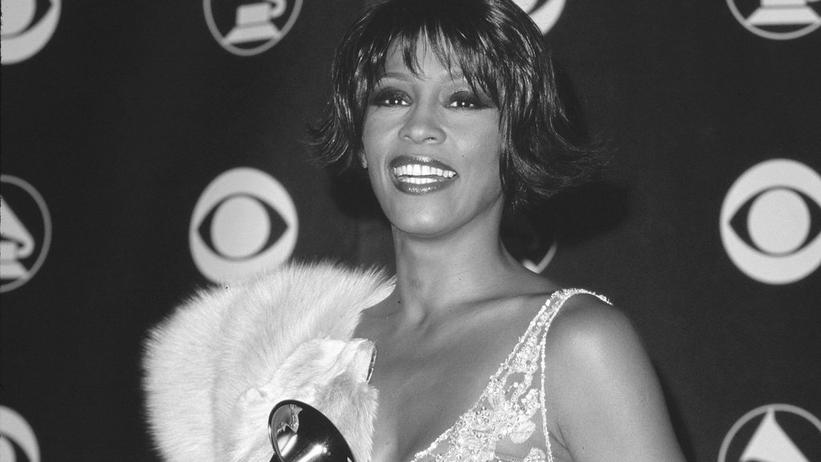 feature
Black Sounds Beautiful: How Whitney Houston's Groundbreaking Legacy Has Endured
For the 10th anniversary of Whitney Houston's passing, GRAMMY.com honors the late superstar by exploring the many ways her voice and her music continue to impact artists across genres and generations
GRAMMYs
/
Feb 11, 2022 - 01:06 pm
With more than 200 million records sold worldwide, 11 No. 1 singles and six GRAMMYs, Whitney Houston was undoubtedly one of music's biggest superstars — and even in the years without her, her influence continues to sparkle.
Feb. 11 marks 10 years since Houston's untimely death at the age of 48. Though her time was cut short, the music she made and the boundaries she broke during her 27-year career keep her legacy alive. 
One of the best-selling solo artists of all time, Houston earned the moniker of "The Voice" during her heyday thanks to her powerful, gospel-rooted singing chops. Her mentor, former Arista Records President and CEO Clive Davis, said that her distinctive talent was "stunning," while Tony Bennett called her "the greatest singer I've ever heard."
She was able to cross the confines of genre during her career, releasing pop, R&B and dance-tinged tunes, and worked with various acts like Stevie Wonder, George Michael, Mariah Carey, Missy Elliott, and Luciano Pavarotti. Without her contributions to the reshaping and hybridization of modern popular music, contemporary Black pop singers — from Janet Jackson to Lizzo to Normani — may have continued to be placed in boxes based on their race and not their music.
"So many of my life's memories are attached to a Whitney Houston song," Beyoncé said in a statement in 2012 after Houston's passing. "She is our queen and she opened doors and provided a blueprint for all of us." 
Ten years after Whitney Houston's death, GRAMMY.com is exploring how the superstar's legacy continues to endure with posthumous singles and awards, tributes from powerhouse vocalists and more.
Her Accolades
With two posthumously released greatest hits compilation albums and a wave of honors after Whitney's death, the star's achievements have been a major part of her enduring legacy.
I Will Always Love You: The Best of Whitney Houston won "Best Outstanding Album" at the NAACP Image Awards in 2013, and 2014's Her Greatest Performances debuted at No. 1 on Billboard's Top R&B Albums chart. That year also saw Houston's legacy further cemented with induction into three echelons of excellence: her eponymous debut album was inducted into the GRAMMY Hall of Fame, and she was posthumously added to both the New Jersey Hall of Fame and the Rhythm and Blues Hall of Fame.
In 2020, Whitney was inducted into the prestigious Rock and Roll Hall of Fame, which her family accepted in her honor. "I'm proud of who she was," her mother, gospel legend Cissy Houston, said. "She always wanted to be something — she worked hard at it, too."
Houston's "I Will Always Love You" has continued serving up milestones as well: In 2020, it surpassed 1 billion views on YouTube, making Whitney the first solo artist from the 1990s to have a music video achieve that feat. Her spine-tingling cover of Dolly Parton's country hit was inducted into the GRAMMYs Hall of Fame that same year. 
The timeless ballad was also certified diamond by the RIAA in 2022, helping Houston become the third female artist in history to have a diamond single and a diamond album. (She actually has three of the latter: The Bodyguard soundtrack, 1985's Whitney Houston and 1987's Whitney.) 
Her Gift, Regifted
Whitney Houston's inimitable voice has been sampled across various genres long before her passing in songs from Salt-N-Pepa, Beyoncé, and French Montana. In the past decade, countless artists have paid tribute to her through samples, proving that her contributions will always be integral.
Drake features a sample of "I Have Nothing" for his song "Tuscan Leather," found on his 2013 album Nothing Was The Same. The following year, Natalie La Rose teamed up with Jeremih for her breakthrough hit "Somebody," a catchy electro-R&B take on Houston's classic "I Wanna Dance With Somebody" that landed at No. 10 on the Billboard Hot 100 in 2015. Bebe Rexha also utilized that song for "The Way I Are (Dance With Somebody)," the lead single from her 2017 EP All Your Fault: Pt. 2.
The dance world has shown Whitney lots of love over the last 10 years. English DJ Duke Dumont interpolated "My Love Is Your Love" for his Jax Jones-accompanied song, "I Got U" in 2014. In 2021, British EDM group Clean Bandit created a dance remix of Houston's "How Will I Know," which peaked at No. 23 on Billboard's Hot Dance/Electronic Chart.
Tropical house producer Kygo provided arguably the most popular Whitney Houston sample in the past decade, 2019's "Higher Love." The song — which features Whitney's 1990 cover of Steve Winwood's GRAMMY-winning hit of the same name — became a smash, hitting No. 1 on Billboard's Dance Clubs Songs chart and becoming Whitney's highest-charting posthumous single. 
Her Televised Tributes
As to expect with televised singing competitions, many undiscovered talents try their hand at songs that show their range. What better way to do that than by tackling a tune made popular by one of the most incomparable voices of all time?
X Factor contestant Keira Weathers literally and figuratively put her competitors to shame with her spirited performance of "I Will Always Love You" in 2015. On America's Got Talent, 2017 semi-finalist Johnny Manuel beautifully sang "I Have Nothing" early on in his season. In 2021, The Voice Season 21 runner-up Wendy Moten delivered pitch-perfect versions of "How Will I Know" and "I Will Always Love You."
Whitney has served as a posthumous voice for the LGBTQ+ community as well. The Season 9 finale of RuPaul's Drag Race in 2017 showcased drag queens "lip-syncing for their lives" to "So Emotional" and "It's Not Right (But It's Okay)." The Emmy-winning series Pose included several Houston hits throughout its three-season run, even reminding fans of her awe-inspiring rendition of "The Star-Spangled Banner" in its Season 2 finale.
Her Influence
Contemporary singers who have publicly acknowledged the impact Whitney Houston had on their artistry include Adele, Lady Gaga, Alicia Keys and Leona Lewis — but they're certainly not alone in sharing that influence.
Several musicians have created memorable moments while paying tribute to Houston. Jennifer Hudson — who said the late star is "the ultimate artist that influenced [her] the most" — led the commemorative tribute at the 2012 GRAMMY Awards, which took place just one day after Whitney's passing. 
In 2016, Ariana Grande nailed a snippet of "I Will Always Love You" in a sketch during her Saturday Night Live hosting stint. A year later, Christina Aguilera performed a medley of hits from "The Bodyguard" during the 2017 American Music Awards. One year after that, Jessie J went viral with a cover of "I Have Nothing," which she sang on the Chinese competition show, "Singer." 
The Houston homages have continued in 2022: Kelly Clarkson performed "Saving All My Love For You" during a "Kellyoke" segment on her daytime talk show, and Katy Perry added a cover of "Greatest Love Of All" to the set list for her newly minted Las Vegas residency, PLAY.
Brandy — whose Whitney influence may be the most personal of anyone in the business — delivered the "The Star-Spangled Banner" during the AFC Championship in January, channeling the white jumpsuit Houston wore at the 1991 Super Bowl, where she performed her now-iconic rendition of the National Anthem.  
The R&B singer has been open about Houston's influence on her life and career for decades. 
Whitney and Brandy's relationship dates back to the 1990s, when they served as co-stars in ABC's made-for-TV version of Rodgers & Hammerstein's "Cinderella" in 1997. 
"If it wasn't for Whitney Houston, there would be no me, because she was the possibility for me," Brandy told The Columbus Dispatch in 2012. "She was the vision of my dreams actually coming true, and she meant everything to me."
After Whitney's passing, Brandy performed "I'm Your Baby" and "I Wanna Dance With Somebody" at the 2012 BET Awards. Later that year, the singer released her sixth studio-album, Two Eleven — partially named in honor of Houston, as she passed on Feb. 11, which happens to be Brandy's birthday.
"It's the day I was born, and each year, I evolve and change with time," she said in an interview with Features Magazine in 2012. "It also has a whole new meaning to it because I gained my angel. My icon is my angel now. It's all tied in there and I just think it best represents who I am and the responsibilities I have moving on."
Big Voices, Ballads and Blockbuster Hits: How 1996 Became The Year Of The Pop Diva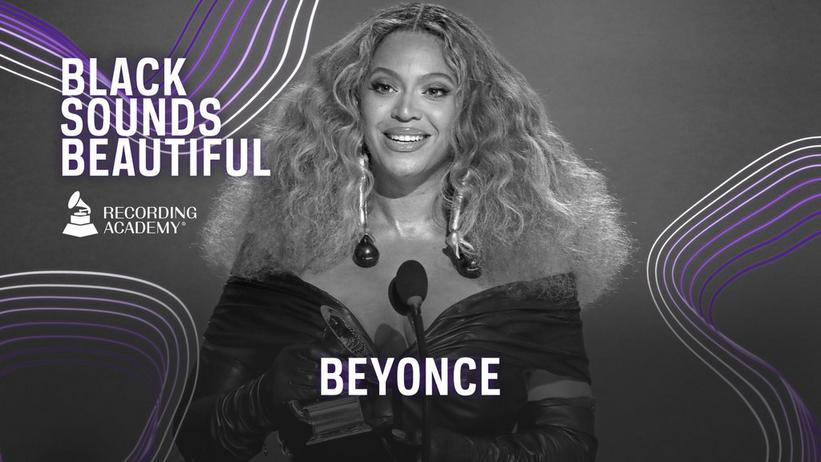 news
Black Sounds Beautiful: How Beyoncé Has Empowered The Black Community Across Her Music And Art
In the debut episode of GRAMMY.com's Black Sounds Beautiful series, learn about the many ways in which Beyoncé's words, music and initiatives have celebrated and elevated the Black community
Beyoncé doesn't only loom large in American culture just because of her hits. Although her musical accomplishments are staggering—at 28 GRAMMY wins, she holds the record for most GRAMMYs won by a woman—Beyoncé's ongoing commitment to uplifting and celebrating the Black community has become a key part of her legacy.
This goes beyond her empowering songs—it's in her public statements and art, too.
In the debut episode of GRAMMY.com's Black Sounds Beautiful series, a special series honoring Black music and culture in all its forms, learn about the many ways in which Beyoncé's words, music and initiatives have celebrated and elevated the Black community and how she remains a steadfast fighter for the accomplishments of Black people everywhere.
"It's important to me to show images to my children that reflect their beauty, so they can grow up in a world where they look in the mirror—first through their own families as well as the news, the Super Bowl, the Olympics, the White House, and the GRAMMYs—and see themselves and have no doubt that they're beautiful, intelligent and capable," Beyoncé said in an acceptance speech at the 59th GRAMMY Awards in 2017.
She doubled-down on the sentiment at the 2021 GRAMMY Awards show when she won the GRAMMY for Best R&B Performance for "BLACK PARADE," which she originally released on Juneteenth last year.
"As an artist, I believe it's my job, and all of our jobs, to reflect the times," she said in her GRAMMY acceptance speech this past March. "... So, I wanted to uplift, encourage and celebrate all of the beautiful Black queens and kings that continue to inspire me and inspire the whole world."
She's continued to do exactly that throughout her entire career.
In 2018, Beyoncé headlined Coachella, becoming the first-ever Black woman artist to headline the festival. She used the history-making moment as a platform to celebrate Black culture, inviting performers from historically Black colleges and universities (HBCUs) to the Coachella stage and mixing in vocal snippets of Black icons like Malcolm X and Chimamanda Ngozi Adichie. Her 2020 GRAMMY-nominated music film, Black Is King, is a "love letter" to Black men. The film is the visual counterpart to The Lion King: The Gift, a 2019 soundtrack album curated by Beyoncé that spotlights African and Afrobeats artists like Wizkid, Burna Boy, Mr Eazi and many others.
Check out the strengthening clip above and watch out for more episodes of Black Sounds Beautiful as GRAMMY.com's Black Music Month celebrations proceed throughout June.
Inside The Visual World Of Beyoncé And 'Black Is King,' Her "Love Letter" To Black Men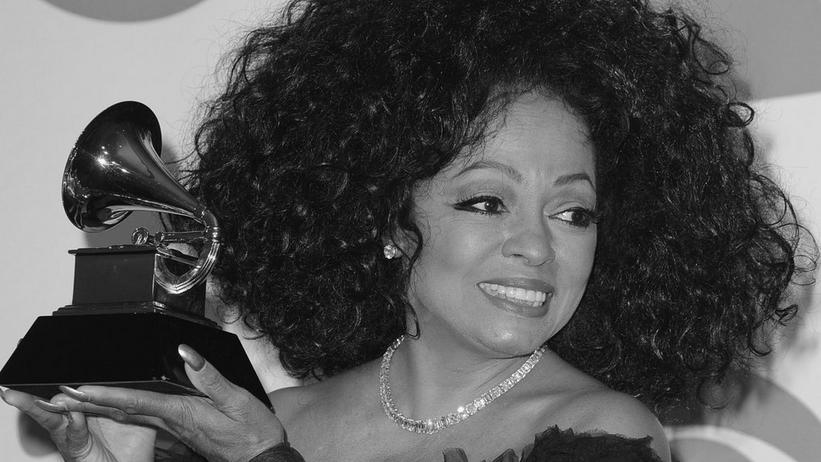 Diana Ross
Photo credit: Steve Granitz
news
Black Sounds Beautiful: From The Supremes To Solo Stardom, How Diana Ross Became One Of The Top Entertainers Of The 20th Century
Legendary entertainer Diana Ross has been a cultural heavyweight for more than six decades, delivering hits and breaking records as lead singer of the Supremes and on her own
GRAMMYs
/
Feb 28, 2022 - 07:30 pm
A GRAMMY Lifetime Achievement Award recipient, Rock and Roll Hall of Fame member and Presidential Medal of Freedom honoree, Diana Ross' list of accolades is one of a true icon.
Ross embarked on her illustrious career at just 15-years-old, signing with Motown Records as a member of the Supremes in 1961. Twelve number one hit singles on the Billboard Hot 100 later — including the 1965 GRAMMY-nominated track for Best Rhythm & Blues Recording "Baby Love" — the Ross-led trio remains the best-charting female group in Billboard history.
The Detroit native later proved she was just as capable of making hits on her own, as she went on to release GRAMMY-nominated solo tracks like "Ain't No Mountain High Enough," "I Love You (Call Me)" and "Love Hangover." With 70 career hit singles through her solo work and time with the Supremes, Ross is one of the most prolific female singers of all time. 
Ross also saw success in the world of acting, winning the New Star of the Year award at the 1973 Golden Globes for her role as Billie Holiday in "Lady Sings the Blues." Her record-breaking musical career and award-winning acting career led Billboard to name Ross the "Female Entertainer of the Century" in 1976.
Watch Ross' episode of Black Sounds Beautiful above.
Black Sounds Beautiful: How Janet Jackson Went From Record-Breaker To Blacklisted To Forever Immortalized