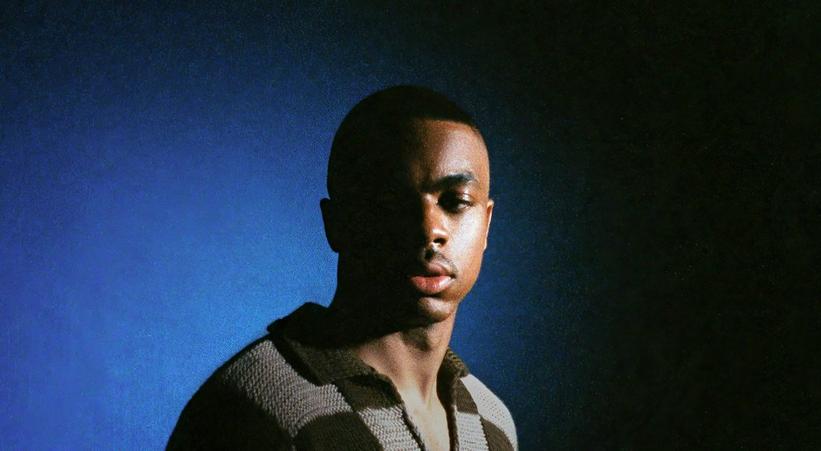 news
Vince Staples Talks New Self-Titled Album, Teases Upcoming Netflix Show & Graphic Novel
GRAMMY.com recently spoke with Vince Staples about his new self-titled album, his forthcoming graphic novel geared towards kids and teens, and the show he's developing for Netflix
GRAMMYs
/
Jul 13, 2021 - 01:43 am
If the breezy, lo-fi sounds on Vince Staples' new self-titled album draw you in, be warned: the Kenny Beats production might be perfect for a summer drive, but Staples' reflective lyrics hint at a much darker reality. The follow-up to 2018's FM! trades the EDM beats of Big Fish Theory (2017) and woozy, menacing basslines of Summertime '06 (2015) for minimal beats that allow listeners to zoom in on Staple's narrative-driven lyrics about violence and survival.
On album standout "Sundown Town," the 28-year-old Long Beach, California rapper delivers verses about the paranoia he's experienced both in his youth and as a celebrity. He echoes these sentiments throughout the album, including on "Take Me Home" featuring singer Fousheé, and "Lil Fade," in which he raps about the weapon he keeps for protection just in case he encounters trouble. For the interlude "Lakewood Mall," named after a mall the rapper grew up visiting, a friend recalls a story about a close encounter with police.
All these stories open Staples' inner world.
"There is no one in the world who thinks or makes music the way Vince does," Beats told NPR. "Talking with him can feel like being face to face with your conscience." The producer previously collaborated with Staples on FM! and considers the rapper to be a personal friend.
To get a better understanding of his creative process, GRAMMY.com recently spoke with Staples about his new self-titled album, his forthcoming graphic novel geared towards kids and teens, and the show he's developing for Netflix.
First off, I know you had a recent birthday. Happy belated. Were you able to do anything to celebrate this year in comparison to last year?
Oh, no. [I had] a lot of work stuff. That was an off day so basically, I just took a little break.
I know you try not to get too wrapped up in all of the responses to releases but do you have a ritual or routine that you normally stick to during release week?
Just making sure we do the things we need to do to reach the most people possible. That's pretty much my focus. A lot of the other stuff is kind of antiquated in my opinion.
You've said before that when you make music you try and think about what message you're trying to convey instead of thinking about the instrumentation or the lyrics individually. What message were you trying to express with this self-titled album?
A lot of that's changed. Now, I'm just trying to pay attention to detail. The sonics of it. The mood of it. Making sure things are a perfect mesh. With this, I just wanted to make sure that everything made sense. I wasn't trying to reinvent the wheel, make anything too deep or too difficult to understand. I just wanted it to be more enjoyable.
You've had a lot of friends in the industry for a while now and have gotten advice from a lot of different people, from SAINt JHN to the late Mac Miller. How do you know what feedback to take into account and which advice might not work for the career you want to have?
You gotta take everything with a grain of salt. People talk about that SAINt JHN thing and think about it more than I think about it. And, it was kind of taken out of context. People take it as if he was being mean and speaking specifically for me. He was speaking about the way that people digest music. People want music that relates to them, they're not necessarily thinking about you.
You worked with Kenny Beats on this project. What was it like working on this project and was it different than your previous collabs?

I'm just comfortable with Kenny. He's my friend. He pays attention to a lot of detail. He studies while we're working, looking at different things that he finds and the different things he hears me say, he tries to translate those into music. It's always good working with the people that know you close.
You didn't start off trying to make a full album, right?

Yeah, I think we just made some songs and it ended up being a project. I had kinda taken a break from creating and this came as a side thing. We just did eight sessions, two days a week for like a month. We just had something. Out of those 30 songs, we picked 10.
You have a song on the album called "Sundown Town" in which you flip the traditional definition of that phrase. Can you talk about that song and the inspiration for it?
It kind of speaks about fearfulness and things not necessarily being safe. That is kind of what those terms embodied. Things happen differently when the sun is down everywhere in the world.
What song on the album is currently getting a lot of play from you?
"The Shining" is one of my personal favorites. I like all of them to be honest. I listen to it straight through, but I think the placement on the tracklist and how it comes in...it's a moment.
You're putting out a Netflix show soon with Kenya Barris. What can you tell people about what they can expect from that show?
I honestly never thought I'd be able to do [a show]. It's based on "The Vince Staples" show I put out a couple of years ago as vignettes [on YouTube]. [We're] just trying to go off of those and turn them into a 30-minute show.
You're also releasing a graphic novel, Limbo Beach, later this year. Was it difficult to do as someone who is used to creating music, not books?
When these opportunities show themselves we just try to make the most of it. If you can write a song, you can write a book.
If you had to tell fans what's different about your next album Ramona Parks Broke My Heart and Vince Staples, what would you say?
Vince Staples is the only one that's done and out so we'll have to circle back when the other one's done and out and then we can go from there. They definitely won't be similar. I don't ever try to make two things that sound the same.
G Herbo Reflects On His Life At '25,' Friendship With Polo G & Fatherhood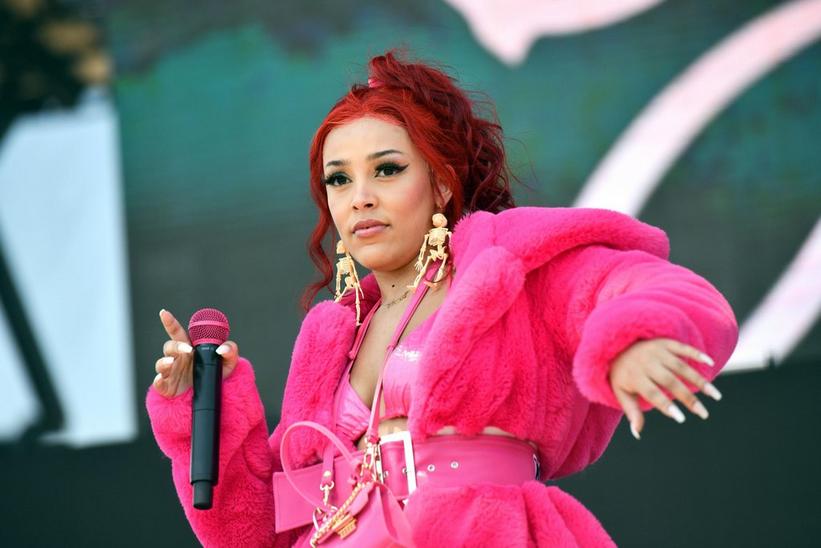 Photo: Scott Dudelson/Getty Images
news
Rolling Loud Festival Los Angeles Reveals 2019 Lineup
Find out who's bringing the heat to the hip-hop fest returning to L.A. this December
GRAMMYs
/
Oct 2, 2019 - 12:11 am
Today, Rolling Loud revealed the massive lineup for their final music festival of 2019, Rolling Loud Los Angeles, which is set to take over the Banc of California Stadium and adjacent Exposition Park on Dec. 14–15.
This iteration of "the Woodstock of Hip-Hop," as the all-knowing Diddy has called it, will feature Chance the Rapper, Lil Uzi Vert, Juice WRLD, Young Thug and Lil Baby as Saturday's heavy-hitting headliners. Sunday's headliners are none other than Future, A$AP Rocky, Meek Mill, YG and Playboi Carti.
L.A.'s own Blueface, Tyga and Doja Cat, are slated to perform, as well as representatives from the diverse rap scenes across the country, including Wale, Juicy J, Lil Yachty, Megan Thee Stallion, Gunna, Tyla Yaweh, Machine Gun Kelly and Yung Gravy.
The lineup announcement follows the successful wrap of Rolling Loud Bay Area in Oakland this past weekend. The event's flagship Miami event took place in May this year, and the New York and Hong Kong debut editions will both take place later this month.
Tickets for Rolling Loud L.A. go on sale this Friday, Oct. 4 at 11 a.m. PST. The complete lineup and more info on this event and their other fests can be found here.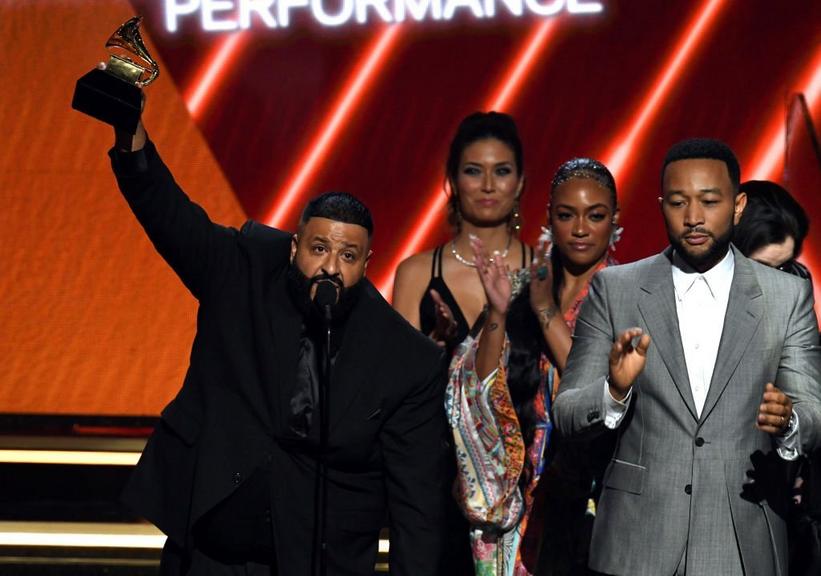 DJ Khaled, Samantha Smith and John Legend
Photo: Kevin Winter/Getty Images
news
DJ Khaled, Nipsey Hussle And John Legend Win Best Rap/Sung Performance For "Higher" | 2020 GRAMMYs
DJ Khaled, Nipsey Hussle and John Legend take home Best Rap/Sung Performance at the 62nd GRAMMY Awards
GRAMMYs
/
Jan 27, 2020 - 09:05 am
DJ Khaled, featuring Nipsey Hussle and John Legend, has won Best Rap/Sung Performance for "Higher" at the 62nd GRAMMY Awards. The single was featured on DJ Khaled's 2019 album Father of Asahd and featured Hussle's vocals and Legend on the piano. DJ Khaled predicted the track would win a GRAMMY.
"I even told him, 'We're going to win a GRAMMY.' Because that's how I feel about my album," DJ Khaled told Billboard. "I really feel like not only is this my biggest, this is very special."
After the release of the song and music video -- which was filmed before Hussle's death in March -- DJ Khaled announced all proceeds from "Higher" will go to Hussle's children.
DJ Khaled and co. beat out fellow category nominees Lil Baby & Gunna ("Drip Too Hard"), Lil Nas X ("Panini"), Mustard featuring Roddy Ricch ("Ballin") and Young Thug featuring J. Cole & Travis Scott ("The London"). Hussle earned a second posthumous award at the 62nd GRAMMYs for Best Rap Performance for "Racks In The Middle."
Along with Legend and DJ Khaled, Meek Mill, Kirk Franklin, Roddy Ricch and YG paid tribute to Hussle during the telecast, which concluded with "Higher."
Check out the complete 62nd GRAMMY Awards nominees and winners list here.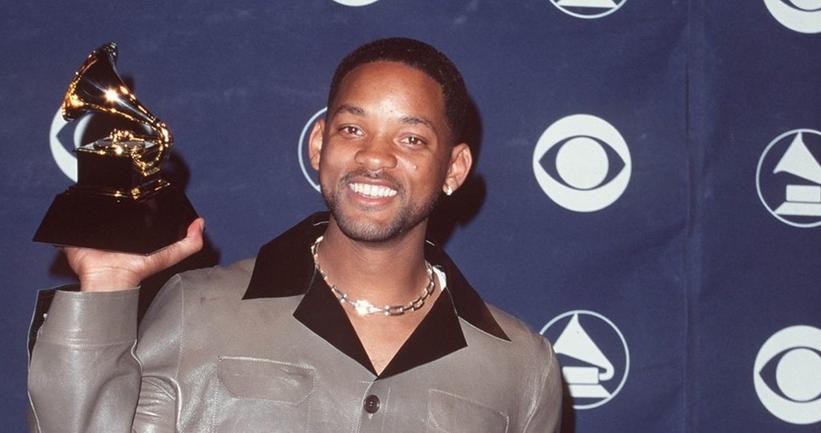 Will Smith at the 1999 GRAMMYs
news
GRAMMY Rewind: Watch Will Smith Dedicate His 1999 Best Rap Solo Performance GRAMMY To His Son
In his acceptance speech, he offers thanks to his family and "the jiggiest wife in the world, Jada Pinkett Smith"
GRAMMYs
/
Sep 25, 2020 - 11:17 pm
Today, Sept. 25, we celebrate the birthday of the coolest dad—who else? Will Smith! For the latest episode of GRAMMY Rewind, we revisit the Fresh Prince's 1999 GRAMMY win for Best Rap Solo Performance for "Gettin' Jiggy Wit It."
In the below video, watch rappers Missy Elliott—donning white leather—and Foxy Brown present the GRAMMY to a stoked Smith, who also opted for an all-leather look. In his acceptance speech, he offers thanks to his family and "the jiggiest wife in the world, Jada Pinkett Smith." He dedicates the award to his eldest son, Trey Smith, joking that Trey's teacher said he (then just six years old) could improve his rhyming skills.
Watch Another GRAMMY Rewind: Ludacris Dedicates Best Rap Album Win To His Dad At The 2007 GRAMMYs
The classic '90s track is from his 1997 debut studio album, Big Willie Style, which also features "Miami" and 1998 GRAMMY winner "Men In Black," from the film of the same name. The "Está Rico" rapper has won four GRAMMYs to date, earning his first back in 1989 GRAMMYs for "Parents Just Don't Understand," when he was 20 years old.
GRAMMY Rewind: Watch Michelle Obama, Lady Gaga, Alicia Keys, J. Lo & Jada Pinkett Smith Open The 2019 GRAMMYs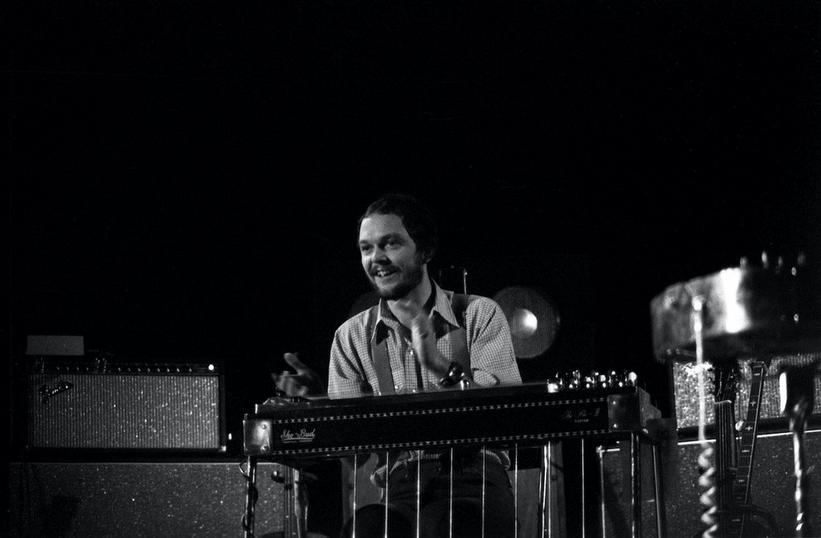 Photo: Icon and Image/Getty Images
news
Remembering Poco's Rusty Young, A Country-Rock Trailblazer
Rusty Young "was an innovator on the steel guitar and carried the name Poco on for more than 50 years," Poco co-founder Richie Furay said
GRAMMYs
/
Apr 20, 2021 - 01:08 am
Rusty Young, one of country-rock's originators and founder of the GRAMMY-nominated band Poco, has died. He was 75.
Young's death on April 14 was confirmed by his publicist, Mike Farley, who said he succumbed to a heart attack.
In a statement to Variety, Poco co-founder Richie Furay said he was saddened by the loss: "Our friendship was real and he will be deeply missed. My prayers are with his wife, Mary, and his children Sara and Will."
As a member of Poco, Young's love for country music and ability to play several country instruments helped architect what today is known as country-rock. Poco, founded in 1968, was formed after Furay's former band Buffalo Springfield, which Neil Young was a part of, split. Furay met Young and bassist/producer Jim Messina after working together on Furay's "Kind Woman," which meshed elements of country and rock.
"Richie was a rock and roll guy, Jimmy's a brilliant technician and guitar player, and I played all these country instruments," Young told Spotlight Central in 2018.
Poco, like Buffalo Springfield, was among the first bands to bring the country and rock sounds together.
"Our concept was to take rock and roll lyrics and melodies, chord changes, and add country instruments as the color around them, because I play steel guitar and banjo and mandolin, all the country instruments I could add that color and Jimmy played that James Burton, Ricky Nelson-kind of guitar," Young told Rock Cellar Magazine in 2017. "We could use this kind of country colors palette to choose from, and have it be rock and roll."
Born in Long Beach, California on Feb. 23, 1946, Norman Russell Young was raised in Colorado. Growing up, Young was surrounded by music; His grandparents were musicians and his parents would take him to country music bars. At the age of six, he began playing the pedal steel guitar.
"I think it's a beautiful instrument! And I went on to learn to play a lot of other instruments, but I've always played lap steel and I still really enjoy it," he told Spotlight Central.
"He was an innovator on the steel guitar and carried the name Poco on for more than 50 years," Furay said in a statement.
Furay and Messina ultimately left the band, but Young remained a member of Poco for more than five decades and even became one of its vocalists. Young wrote and sang the band's biggest hit "Crazy Love," released in 1979—The song reached No. 1 on Billboard's Adult Contemporary Chart. The band also earned a GRAMMY nomination years later in 1982 for their performance of "Feudin' (Track)."
Young is survived by his wife, Mary, and his children, Sara and Will.
Press Play At Home: Robert Finley Performs A Bluesy Version Of "Country Boy" With Dan Auerbach