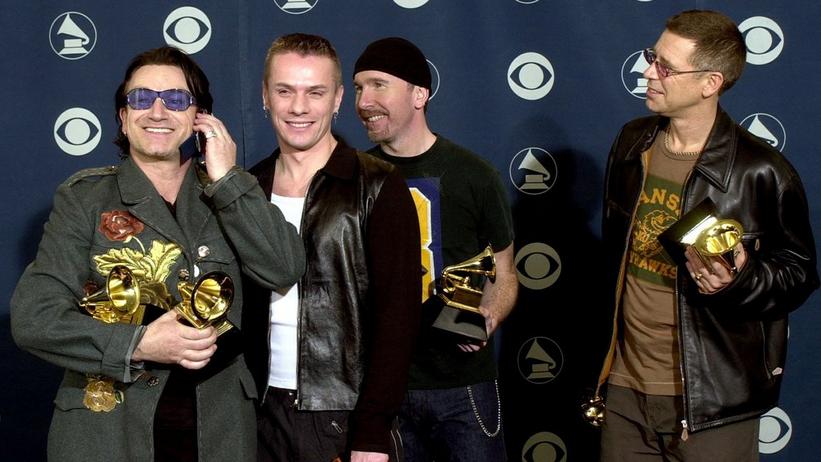 U2 at the 43rd GRAMMY Awards in 2001
Photo: David McNew/Newsmakers
news
GRAMMY Rewind: Watch U2 Humbly Win Record Of The Year For "Beautiful Day" In 2001
In the latest episode of GRAMMY Rewind, watch U2 accept the GRAMMY for Record Of The Year for "Beautiful Day" with great fanfare at the 43rd GRAMMY Awards in 2001
GRAMMYs
/
Aug 6, 2021 - 09:42 pm
"We really didn't expect to win this award. It's a very unusual emotion I'm feeling right now; I think it's called humility," a sunglasses-donning Bono humbly jests as he, along with his U2 bandmates, accepts the GRAMMY for Record Of The Year for "Beautiful Day" at the 43rd GRAMMY Awards in 2001.
In the latest episode of GRAMMY Rewind, watch U2's full acceptance speech in which Bono stakes the band's claim as the "best band in the world" at that moment, cemented by their GRAMMY wins, while also naming the competition he thinks may one day take the throne.
U2's GRAMMY win for Record Of The Year that night, which they shared with co-producers Brian Eno and Daniel Lanois, marked the band's 10th career GRAMMY Award and third of the evening.
Read: GRAMMY Rewind: U2 Win Their First-Ever GRAMMY For The Joshua Tree In 1988
"Beautiful Day," an expansive rock anthem featured on U2's 2000 album All That You Can't Leave Behind, also received a GRAMMY for Song Of The Year and Best Rock Performance By A Duo Or Group With Vocal that same night. The album and its various singles would go on to dominate the 44th GRAMMY Awards the following year, winning multiple GRAMMYs including Best Rock Album and another Record Of The Year win for "Walk On."
U2, who hold the record for most GRAMMY wins by a rock act, currently counts 22 career GRAMMY wins and 46 nominations overall.
Daniel Lanois On Why A 1,000-Year-Old Tree Informed His New Album, Heavy Sun & Working With Bob Dylan, U2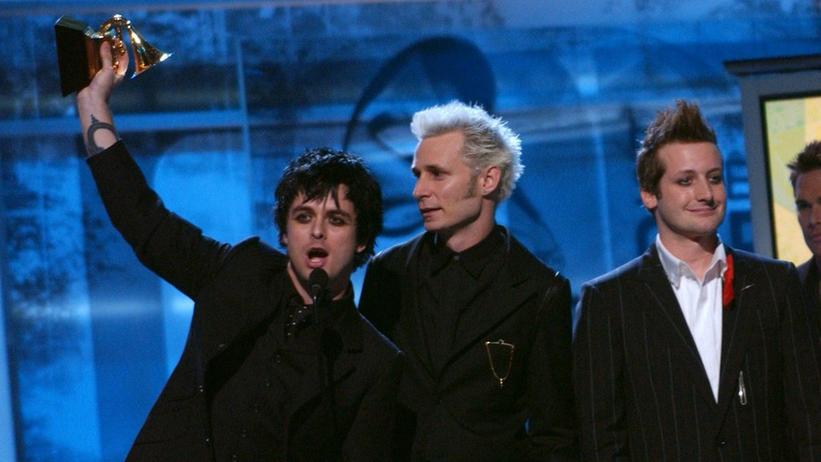 Green Day at the 2005 GRAMMYs.
Photo: Courtesy of the Recording Academy
video
GRAMMY Rewind: Green Day Celebrates The "Danger And Fun" Of Rock As They Win A GRAMMY For 'American Idiot' In 2005
As Green Day accepted their Best Rock Album GRAMMY for 'American Idiot,' frontman Billie Joe Armstrong made sure to spotlight the culture of rock and roll.
GRAMMYs
/
Jan 6, 2023 - 06:15 pm
Nearly two decades after its release, Green Day's American Idiot remains one of the best-selling punk rock albums, both from the group's discography and within the genre. Home to Green Day's iconic tracks "American Idiot" and "Wake Me Up When September Ends," the 2004 album solidified Green Day's reputation within the rock world — and helped them win a GRAMMY.
In this episode of GRAMMY Rewind, revisit the trio's GRAMMY win for Best Rock Album for American Idiot in 2005. The group's seventh studio album brought in five other nominations that year: the prestigious Album of the Year category, as well as Record of the Year, Best Rock Duo/Group Vocal Performance, Best Rock Song, and Best Short Form Music Video for "American Idiot."
As the group accepted their Best Rock Album gramophone, each member took a turn at the mic thanking various contributors to American Idiot, including producer Rob Cavallo and their manager, Pat Magnarella.
"Everybody at Warner Bros., thank you for your hard work here," bassist Mike Dirnt praised. "All the fans. Everyone at radio that plays rock and roll music still."
To close out the speech, frontman Billie Joe Armstrong echoed the support for rock music. "We know rock and roll can be dangerous and fun at the same time," he said, "so thanks a lot!"
Press play on the video above to watch Green Day's complete acceptance speech for Best Rock Album at the 47th GRAMMY Awards, and keep checking back to GRAMMY.com for more episodes of GRAMMY Rewind.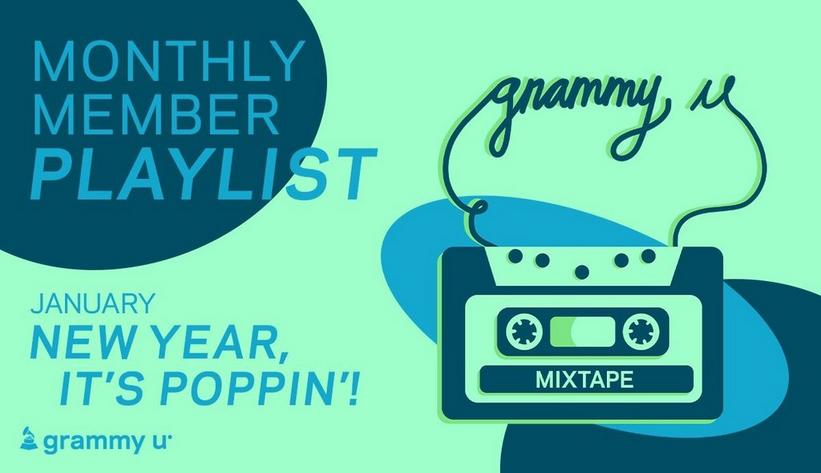 news
Press Play On GRAMMY U Mixtape: New Year, It's Poppin'! Monthly Member Playlist
The GRAMMY U Mixtape is a monthly, genre-spanning playlist to quench your thirst for new tunes, all from student members. GRAMMY U celebrates new beginnings with fresh pop tunes that will kickstart 2023.
GRAMMYs
/
Jan 6, 2023 - 12:17 am
Did you know that among all of the students in GRAMMY U, songwriting and performance is one of the most sought after fields of study? We want to create a space to hear what these students are creating today!
The GRAMMY U Mixtape, now available for your listening pleasure, highlights the creations and fresh ideas that students are bringing to this industry directly on the Recording Academy's Spotify and Apple Music pages. Our goal is to celebrate GRAMMY U members, as well as the time and effort they put into making original music — from the songwriting process to the final production of the track.
Each month, we accept submissions and feature 20 to 25 songs that match that month's theme. This month we're ringing in 2023 with our New Year, It's Poppin'! playlist, which features fresh pop songs that bring new year, new you vibes. Showcasing talented members from our various chapters, we felt these songs represented the positivity and hopefulness that GRAMMY U members embody as they tackle this upcoming year of exciting possibilities.
So, what's stopping you? Press play on GRAMMY U's Mixtape and listen now on Spotify below and Apple Music.
Want to be featured on the next playlist? Submit your songs today! We are currently accepting submissions for songs of all genres for consideration for our February playlist. Whether you write pop, rock, hip hop, jazz, or classical, we want to hear from you. Music must be written and/or produced by the student member (an original song) and you must be able to submit a Spotify and/or Apple Music link to the song. Students must be a GRAMMY U member to submit.
About GRAMMY U:
GRAMMY U is a program that connects college students with the industry's brightest and most talented minds and provides those aspiring professionals with the tools and opportunities necessary to start a career in music.     
Throughout each semester, events and special programs touch on all facets of the industry, including the business, technology, and the creative process.
As part of the Recording Academy's mission to ensure the recorded arts remain a thriving part of our shared cultural heritage, GRAMMY U establishes the necessary foundation for music's next generation to flourish.
Not a member, but want to submit to our playlist? Apply for GRAMMY U Membership here.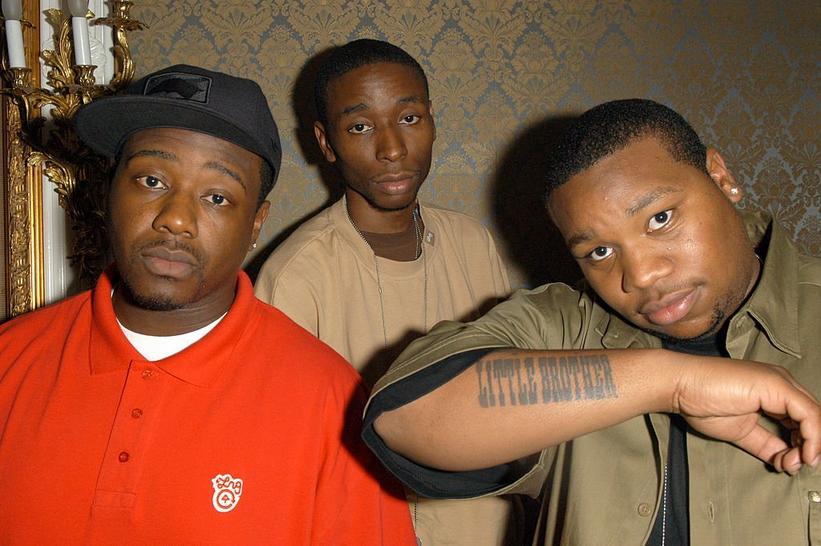 (From left) Little Brother members Phonte, 9th Wonder and Big Pooh in 2005. Their documentary 'May The Lord Watch' comes out this year.
Photo: Ray Tamarra/Getty Images
list
10 Must-See Music Documentaries Arriving In 2023: Nicki Minaj, Johnny Cash, The Making Of 'Thriller' & More
To kick off the new year, GRAMMY.com has rounded up music documentaries to be released in 2023 that follow the lives and careers of artists like Failure, Dionne Warwick, Leonard Cohen, Ol' Dirty Bastard, and more.
GRAMMYs
/
Jan 3, 2023 - 06:34 pm
Get your queue ready. From folk and outlaw country music, to classic rhythm and blues and hip-hop, there is a robust slate of music documentaries dropping in 2023 that will satisfy any music lover.
For alt-rock fans, the Failure documentary explores the evolution and impact of the influential rock band known for their experimental sound. If hard-hitting country is more your speed, Johnny Cash: The Redemption of an American Icon and "They Called Us Outlaws" offer a no-holds-barred look at the artists who drove the vibrant sound of the genre.
Hip-hop fans can enjoy a deep dive into Nicki Minaj's journey to rap superstardom in her six-part docuseries. Or, take a behind-the-scenes look at the hip-hop group Little Brother and the challenges they faced while striving to become world-famous emcees.
Below, check out this guide to 10 can't-miss music documentaries coming your way in 2023.
Hallelujah: Leonard Cohen, A Journey, A Song
Featuring appearances from Bob Dylan, Brandi Carlile, the late Jeff Buckley and more, this documentary examines the life and times of prolific singer-songwriter Leonard Cohen through the lens of his famous song, "Hallelujah."
Despite its current status as one of the most notable tracks in music history, "Hallelujah" — which was featured on Cohen's 1984 album, Various Positions — was not an instant hit. It wouldn't receive global recognition until nearly a decade later, with the release of Buckley's now-ubiquitous cover. While the world may have been slow to embrace the song, Cohen says Dylan immediately saw its greatness.
"It took a long time. I think the song came out in '83 or '84, and then the only person who seemed to recognize the song was Dylan," Cohen said in a 2009 interview with Q TV. "He was doing it in concert. Nobody else recognized the song until quite a long time later… almost 10 years later."
Directed by Daniel Geller and Dayna Goldfine, Hallelujah dives deep into the song's themes, exploring how artists covering the track have interpreted its meaning. The doc also features exclusive concert footage, performances, and interviews with Cohen's former collaborators.
After a brief theatrical release, Hallelujah: Leonard Cohen, a Journey, a Song is available on DVD and various streaming platforms.
Failure
As Nirvana, Pearl Jam and Soundgarden helped grunge and alt-rock break into the mainstream in the '90s, a trio from Los Angeles was also making noise. Failure began to capture attention with the release of their beloved 1994 sophomore album, Magnified. (Nine Inch Nails' Trent Reznor, Tool's Maynard Keenan and Stone Temple Pilots' Dean DeLeo are among the group's most notable fans).
Dropping in 2023, this official documentary offers an in-depth look at the band's formation, evolution, label issues, impact and influence — with testimonials from Keenan, DeLeo, Paramore lead singer Hayley Williams, Keenan, Motley Crue's Tommy Lee, Mastodon's Troy Sanders, and actor/musician Jason Schwartzman.
In the doc, Sanders opens up about what the band meant to both him and his band: "The art that Failure has made is very authentic to me," he says. "In a world of rock 'n' roll, I wouldn't be where I am right now if it weren't for bands like Failure. I feel my band Mastodon has kind of followed the footsteps that they've laid before us." Adds Williams, "I never really heard anything like that. It changed how I thought about music. And it kind of made me — more than ever — want to be in a band."
Johnny Cash: The Redemption Of An American Icon
With appearances from Marty Stuart, Wynonna Judd, Alice Cooper, Tim McGraw, and Sheryl Crow, Johnny Cash: The Redemption of an American Icon focuses on the spiritual and emotional challenges that the country legend faced at the height of his career. This in-depth documentary also includes never-been-heard recordings of Cash as he discussed his darker moments, learning how to navigate fame, reckoning with past failures and recommitting to his Christian faith.
"He was darkness and light living in the same body. And one fought against the other," sister Joanne Cash Yates recounts in the trailer. But, adds Crow, "He faced himself. He faced his temptations. He faced his worldliness and came out wanting to be right with God."
If you missed the documentary's limited December 2022 release, check it out in January 2023 when it drops on various streaming platforms.
Thriller 40
On the heels of the iconic album's 40th anniversary, GRAMMY-winning documentarian, music historian and author Nelson George announced that he's hard at work on an official documentary about the making of the King of Pop's legendary 1982 opus and groundbreaking short film.
"The release of 'Thriller' redefined Michael Jackson, taking him from teen star to adult superstar, who composed memorable songs, sang beautifully and reached the highest level of on-stage performance," George said in a statement. "The album, and the short films they inspired, created a new template for marrying music and image. It's been a privilege to explore this extraordinary album and revisit its magic."
Featuring exclusive footage and candid interviews, the 2023 documentary will also focus on Jackson's skyrocketing career at the time of the album's release and its impact on the world and popular culture.  
"They Called Us Outlaws: Cosmic Cowboys, Honky Tonk Heroes And the Rise of Renegade Troubadours"
Written and directed by Eric Geadelman, "They Called Us Outlaws" is a six-part film that explores the early 1970s origins of the country subgenre and the artists who made it famous: Waylon Jennings, Willie Nelson, Kris Kristofferson and David Allan Coe.
At the time, Jennings and Nelson were upset with the Nashville music scene and its creative limitations. After cutting ties and leaving town to find a better way forward, the two musicians eventually reunited in Texas, where they built a rabid following by playing their own brand of country, on their own terms. That music would become known as "Outlaw Country"— a label that wasn't particularly embraced by many of the genre's artists. 
This 12-hour film series examines the unique circumstances that led to the birth of the sound, as well as the artists' relationship with the "outlaw" label and how it influenced the way they were received. The documentary also features appearances and performances from a stacked lineup of country greats, including Nelson and Kristofferson, Emmylou Harris, Church, Miranda Lambert, as well as singer-songwriters Tyler Childers and Charley Crockett and Guy Clark.
"Nicki: A Six-Part Documentary Series"
To celebrate the 10th anniversary of her debut studio album Pink Friday, GRAMMY-nominated rapper Nicki Minaj announced plans to release a biographical documentary in November 2020 — to the delight of Barbs everywhere. Yet there was no news about the film until July 2022, when Minaj surprised fans by posting a teaser from the project on her Instagram, along with an explanation for the delay:
"Coming out SOONER THANK YOU THINK. I took some time to perfect this very intimate, delicate, electrifying, inspiring body of work," Minaj wrote. "As I decide on a home for this 
project, I can't help but reflect on what I'm including in this doc. Some things are so personal, it's scary. It's like NOTHING you've seen before & I need it to be handled with care. Love you so much. Thank you for the continued support."
Executive produced by Minaj, "Nicki" will focus on her personal and professional life, and the challenges of working in a male-dominated music genre. The docuseries was initially set to drop on HBO MAX, but Minaj and Bron, the film's producers, decided to look elsewhere to find the right home for the docuseries.
May The Lord Watch: The Little Brother Story
In March 2022, fans of Little Brother were treated to a surprise when Phonte released the first trailer for an official documentary about the influential hip-hop group on his Instagram page. "Been working on this one for 5 years and calling it an 'emotional journey' is a big understatement," he wrote in the caption.
Slated for release in 2023, the documentary will include live performances, a behind-the-scenes look at the trio's production process, interviews with Phonte, Big Pooh and producer 9th Wonder, as well as appearances from Questlove, Drake, and Doja Cat, who discuss the group's influence and impact.
Dionne Warwick: Don't Make Me Over
From awards and hit records, to activism and philanthropy, this deep dive into GRAMMY-winning singer Dionne Warwick's life and work is a heartwarming celebration of the icon's astonishing six-decade-long career. The documentary follows Warwick's path to barrier-breaking greatness, touching on her gospel roots and her fateful audition to be a backup singer for Burt Bacharach in the early 1960s — the starting point of her rise to superstardom.
The doc also explores the singer's activism and advocacy for the Black and LGBTQ+ communities, philanthropic work—she's raised millions for AIDS research—and the impact her music had on listeners from all walks of life in the racially divided '60s. 
Dionne Warwick: Don't Make Me Over — which premiered on CNN on New Year's Day — features appearances from Gladys Knight, Quincy Jones, Bacharach, Elton John, Berry Gordy, Snoop Dogg, Bill Clinton, Alicia Keys, Smokey Robinson, and others.
Biography: Ol' Dirty Bastard
There have been several unofficial documentaries about the late rapper Ol' Dirty Bastard (born Russell Jones), but 2023 will see the release of "Biography: Ol' Dirty Bastard," the first-ever film authorized by his estate. Set to be released on A&E Networks, the doc will feature interviews with the Wu-Tang Clan rapper's peers, family, and wife, Icelene Jones — who allowed filmmakers Sam and Jason Pollard to use never-been-seen footage for the two-hour documentary.
"I am thrilled to tell the full story of my husband. With this documentary, the world will learn about the son, the husband, the father, and the artist," Jones wrote in a statement.
ODB's life was previously dramatized for RZA and Alex Tse's Hulu series, "Wu-Tang: An American Saga," which centers on the group's formative years. And on the film side, RZA has been developing a biopic about the late rapper's life since 2018.
Eno
When setting out to develop a documentary about a musician who has defied convention throughout his five-decade career, director Gary Hustwit knew the standard doc format was out of the question. To capture the distinctive, non-conforming essence of Brian Eno — an original member of Roxy Music and inventor of ambient music and the Microsoft Windows 95 startup sound — Hustwit is utilizing "groundbreaking generative technology" to allow viewers to choose their own ending and plans to release the documentary on multiple platforms. 
The film, which drops in 2023, will also explore areas close to Eno's heart, including creativity, sustainability, and social equality, and offer viewers a glimpse into his personal archive of unreleased music and concert footage.   
A College Of Musical Knowledge: 15 Musical Groups That Act As Hubs For Emerging Talent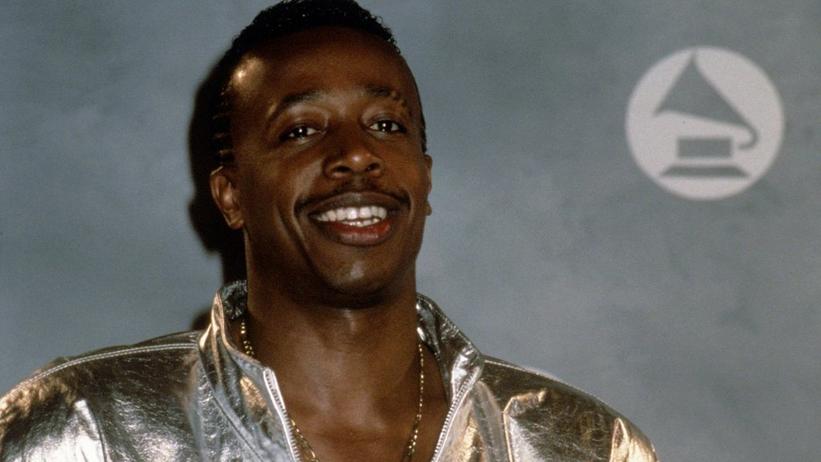 MC Hammer at the 1991 GRAMMYs.
Photo: Robin Platzer/IMAGES/Getty Images
video
GRAMMY Rewind: MC Hammer Accepts A GRAMMY For "U Can't Touch This" With Gratitude, Faith & Patriotism On His Mind In 1991
MC Hammer spoke from the heart as he claimed his trophy for Best Rap Solo Performance for "U Can't Touch This," one of two GRAMMYs he won for the rap classic.
GRAMMYs
/
Dec 30, 2022 - 06:33 pm
Today, MC Hammer's "U Can't Touch This" is known as one of the defining rap classics of the early '90s. Of course, the song was a massive hit upon its release, too — and it scored Hammer two golden gramophones at the 1991 GRAMMYs, in both rap and R&B categories.
In this episode of GRAMMY Rewind, turn back the clock to 1991 and revisit Hammer's heartfelt, off-the-cuff acceptance speech for Best Rap Solo Performance. As he stood at the podium, the rapper admitted he didn't have the complete list of names of people he wanted to thank — so instead, he spoke from the heart.
"First of all, I would like to thank God for this honor," Hammer said. "Without Him, I know it's not possible."
He went on to thank the people at his record label who supported him throughout the creation of the song, and concluded with a mention of something that was weighing heavy on the hearts of many in early 1991: the Gulf War.
"Once again, I would like to send this one out to the family and the men and women who are putting their lives on the line for us in the Persian Gulf," Hammer concluded before he left the stage, receiving a rousing round of applause. 
The early-'90s Middle East conflict was a hot topic in the U.S. at the time of the 33rd GRAMMY Awards. Just before the 1991 GRAMMYs took place, Hammer was part of a star-studded, all-genre cast of singers who recorded a new group version of John Lennon's "Give Peace a Chance" in light of the war. 
Press play on the video above to watch Hammer's full acceptance speech for Best Rap Solo Performance, and keep checking back to GRAMMY.com for more new episodes of GRAMMY Rewind. 
Meet The 2022 Nominees For Best Rap Album At The 2023 GRAMMY Awards