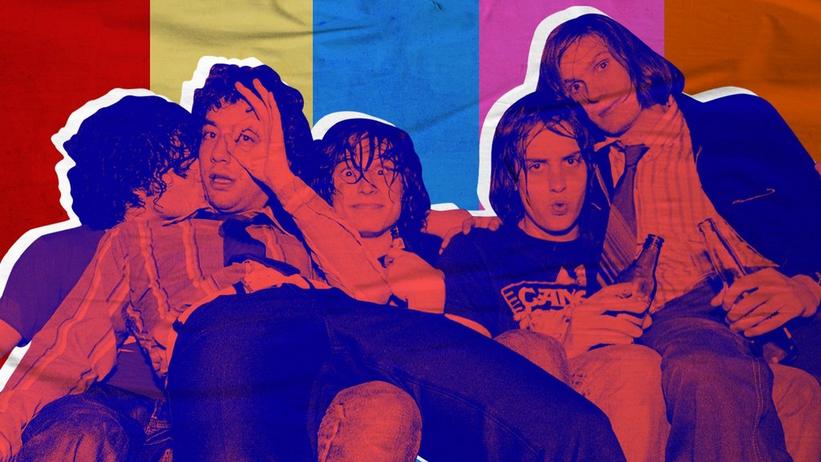 Source Photo: Anthony PIdgeon/Redferns
news
'Is This It' At 20: How The Strokes Redefined Rock
For the 20th anniversary of the Strokes' groundbreaking, industry-shaking 2001 debut album 'Is This It,' GRAMMY.com pays tribute to the band and release with an industry round-table tribute featuring the artists and music biz professionals they influenced
GRAMMYs
/
Jul 30, 2021 - 12:28 am
The Strokes were impossible to ignore in the early aughts: they were synonymous with rock and roll. Formed in 1998, the band — comprised of Julian Casablancas, Nick Valensi, Albert Hammond Jr., Nikolai Fraiture, and Fabrizio Moretti — led the indie-rock revival, shaping a sound and ethos other artists would try to emulate. The group's common thread happened to be Casablancas: He began performing with guitarist Valensi and drummer Moretti while teenagers attending school in Manhattan, later adding childhood friend and bassist Fraiture into the mix, as well as guitarist Hammond Jr. whom he knew from a stint at boarding school. Combining the grit of downtown New York with the glamour of rock and roll, The Strokes helped redefine alt-rock when there wasn't necessarily a unified vision. And it all started with their 2001 debut album, Is This It.
After their debut EP, The Modern Age, ignited a record label bidding war in early 2001, it would be Is This It that would put them on the map. Initially released in Australia on July 30, 2001 (and later in the U.S. on Oct. 9), the record quickly sparked a frenzy and eventually a garage rock resurgence. Influenced heavily by The Velvet Underground and '70s art-rock, Is This It had a no-frills approach to its Brit-pop-influenced sound. It made creating music with your friends "cool" again, and it wasn't long until other bands followed suit.
The album, produced by Gordon Raphael, earned widespread critical acclaim and helped establish The Strokes — and vocalist Julian Casablancas — as power players in rock. The group's second single "Last Nite" would become their first to enter the U.S. charts and peaked at No. 5 on Billboard's Hot Alternative Songs. While the album wasn't GRAMMY-nominated, arguably, Is This It provided the foundation of credibility that the band needed to eventually win awards.
Years and albums later, the band finally took home a coveted GRAMMY Award: Their first record in seven years, their sixth studio LP The New Abnormal, earned them their first GRAMMY win for "Best Rock Album" at the 63rd GRAMMY Awards Show.
For the 20th anniversary of the band's debut album, GRAMMY.com pays tribute to The Strokes with an industry round table tribute featuring artists the group influenced and industry professionals who worked with them.
The Strokes Shaped New York's Culture In The Early Aughts
Nick Marc (DJ/Promoter/Music Curator/Consultant at Tiswas NYC, Take Me Out and more): It was the beginning of a new millennium and people were ready for something new and The Strokes fit the bill. They were cool, from New York which is attractive, especially if you are stuck in suburbia, and they were different from everything else going on at the time. To top it off, they wrote great songs which, while buzzing with energy, were accessible. It was time for a reboot and The Strokes provided it and broke the door open for all the bands that followed.
Jim Merlis (former publicist for The Strokes): The band had a huge impact on New York's culture, and it wasn't just their music. The band really gave back to the scene by taking New York bands/artists like The Moldy Peaches, Regina Spektor, Longwave, and The Realistics on the road with them. No two of these bands sound alike, yet they all made sense opening for The Strokes.
Robert Schwartzman (film director and bandleader of Rooney): When I moved to New York and went to college there, for that first semester, The Strokes were playing shows in New York, and they were the "it" band, I guess you could say. But it wasn't all over pop radio, they were the "cool" guys showing up at parties in New York, and I started to become close with those guys because my cousin Roman [Coppola] directed their music videos early on. By proximity to knowing people in their circle, I just got to hang out and spend time with them. They were almost like big brothers, where I really looked up to them musically,
Gordon Raphael (producer of Is This It): As soon as the first songs from The Strokes were released there was a visceral and palpable change in youth culture and music culture, pretty much worldwide. An entire generation that grew up hating their older brothers' rock and roll, suddenly went out to purchase their first leather jackets and guitars, then formed their own bands.
Marc: There was already a burgeoning scene in NYC before The Strokes came along but with their emergence, they became the focal point of something that had been bubbling under the surface for a while. It's not like there wasn't already an alternative/garage rock scene before The Strokes came along but they were the ones who brought it to the masses. They brought a sense of excitement, energy and danger that was missing in music at the time. Most of the alternative music pushed by the labels at the time was fairly dreary to be honest, "dad rock" as it was called at the time, and The Strokes were definitely an antidote to that.
Ian Devaney (lead vocalist of Nation of Language and member of machinegum): My parents spent their young adult years going to see bands like Talking Heads, The Clash and Blondie. For my friends and me, [with The Strokes,] it felt like this was a chance to have our own version of that. There was a sense that, whatever magic those older bands had that could still capture young imaginations decades later, The Strokes were carrying a bit of that magic with them as well. Being a teenager in suburbia, pop-punk and emo really felt ascendant around that time, but none of that ever resonated with me. The Strokes allowed me to see something else happening in music that felt like it was worth aspiring to.
Merlis: Not only was their music great, it sounded cosmopolitan and very New York City. There hadn't been much of a music scene in New York over the twenty years prior to them with a handful of good bands here and there. The city was desperate for something cool, especially as [Mayor] Giuliani was turning the City into a safe, Disney-themed town. The band sounded cool and looked it. It also certainly helped that most of the national media is based here.
Jake Faber (drummer for Sunflower Bean): The Strokes came into my life right as the band was starting. I was at a crazy point in my life where I was trying to do a semester of college at SUNY Purchase, while rehearsing almost every day of the week in Long Island with Sunflower Bean, on top of the beginning of new romance and friendship in my life in Brooklyn. As you can imagine there was a lot of driving around the New York metro area, [and] Is This It soundtracked almost every minute of it. [It] sonically brought it back home for me as it was kind of like The Velvet Underground, but rockier and so poppy. It totally filled the void that one can feel when driving around New York every day for months on end, tending to the most exciting things that have ever happened in my life (at that point) all while wondering "is this it?"
The Strokes Were Polarizing: You Either Loved Or Despised Them
Eric Ducker (writer and editor; wrote the band's first-ever cover story in 2001): When it comes to the New York rock revival, The Strokes weren't the best band (that would be TV on the Radio), or the best live band (that would be Yeah Yeah Yeahs), or even the first band (that would arguably be Jonathan Fire*Eater or The Mooney Suzuki), but at least initially they were the best at making it seem like being in a band with your friends was the most fun thing in the entire world. In the years that immediately preceded them, a ton of people in rock bands — from nu-metal mooks to post-Fugazi indie rockers and British gloomsters — seemed totally miserable.
Devaney: Their music just makes it so much easier to put up with everything about living in New York that is irritating and tedious. It's like a kind of urban mindfulness — reminding you that you chose to live here for a reason, and the filth and the difficulty are actually character-building and romantic.
People still move to New York from very pleasant places that are very far away specifically to place themselves inside the world that exists in these songs. Play a song from Is This It in a crowded dive bar late at night and people lose their minds — it's the apex of their notion of what New York life would be.
Ducker: Part of the reason The Strokes became a great New York band was because you either loved them or despised them. Or, you pretended to despise them but secretly loved them. For such an argumentative city where everyone thinks they know best and are always happy to tell you why you're wrong, a band you can be super passionate about holds a lot of appeal.
The Strokes Created A Template For Bands In The Early Aughts
Schwartzman: They were a part of this new world of this cool, edgy slice of music that they had injected into the young music scene like on the alternative rock side of things that was a breath of fresh air, in a way, for that genre of music. At that time, alternative music didn't have a real identity. The whole world they built just had this great consistency: They knew what they were and they stuck with it, and people, I think, really appreciated that.
[The Strokes] were this British sensation. It was amazing. They conquered the music scene overseas, so they brought with them this amazing kind of cred from having won over that side of music fans and magazines. All those bands out of England that followed, you could hear direct influences: the vocal style and the same kind of sound and sonic approach to how they produce those records.
On the radio at that time, it was like P.O.D., Linkin Park, Puddle of Mudd—that stuff all over the radio—and then you had the strokes, paving this new road, amongst all these bands that were very, very different musically. I thought that was just so cool, to be young and aspiring in that whole alt-rock world, and see how they were kind of shaking up that whole scene. They really turned alt-radio on its head because they were this odd-band out. But they really brought in a whole new wave of influencing a lot of bands. I remember when we were out touring, you would hear all these bands, and you would be like, "This feels like a Strokes-clone band." There are indie bands that followed that were straight-up cut from the same, old cloth. They sang like Julian, all low and droney [with] those prickly guitar parts that were kind of bouncy.
Marc: It would be safe to say The Strokes broke down the doors for not just fellow NYC artists such as the Yeah, Yeah, Yeahs, LCD Soundsystem, Interpol, The Rapture and the whole "garage" revival. That fact alone helps cement The Strokes' legacy.
Ducker: In the years after Is This It, some of the acts that would become the biggest rock bands in the world were able to replicate what The Strokes did, but with their own specific twist. To reduce it to the most basic level, Kings of Leon were the Southern Strokes, The Killers were the Las Vegas Strokes, Vampire Weekend were the "Ivy League Strokes," Phoenix became the "sophisticated French Strokes," and so on. The Strokes reformatted a template that other acts built off of, even as The Strokes themselves seemed to pretty quickly lose interest in it.
Is This It Left Lasting Impressions On Artists And Music Industry Professionals
Ducker: When the promo for Is This It came in (original artwork, leather glove on naked butt), I think I had heard The Modern Age EP already, but I hadn't gone to any of their Mercury Lounge residency shows. At that time there wasn't social media or blogs to drive buzz for artists. For The Fader's staff, much of that buzz came from what London-based culture publications like The Face were into, and they were already fully on-board for The Strokes. I was vaguely anticipating Is This It, but it wasn't until I heard the advance that I quickly realized that this was a group and an album that I could, and would, love intensely. That CD didn't get pulled from the office stereo for a long time.
Marc: I first bought Is This It when it came out in the UK, but after seeing them live on numerous occasions over the previous year or so as well as already owning their debut EP, I was already familiar with much of their material. What struck me first was how vital it sounded compared to the rather pedestrian nature of most indie artists at the time, and it signaled a welcome shift in the direction of indie-rock music. Its accessibility struck me too. I knew I had heard a game-changing record, and even back then, I believed Is This It would be regarded as a groundbreaking debut album that would stand the test of time.
Merlis: A former intern of mine when I was at Geffen Records, Ryan Gentles, was their manager. He sent me their three-song Modern Age EP. Within the first note, I knew it was really special. I remember standing up and pacing with excitement. I called Ryan immediately and asked how I could be involved.
Devaney: "The Modern Age" is one song that has particularly stuck with me through the years. The title is bold — you automatically feel like you're listening to something generation-defining — and just by tuning in, you're included in the moment. It hasn't really changed either: The moment may be different, but putting on this song, or any song off of this album, makes you feel like the city is the place to be.
Julia Cumming (lead vocalist and bass player of Sunflower Bean): When I was in high school I would watch the MTV $2 Bill performance [of "Is This It"] on YouTube often. I just accepted it as the pinnacle of a great rock performance. As a bass player, and as someone who always loved the bass the most in songs, "Is This It" really made me think about what rock bass lines could be and how I could always work harder to make them more creative and special.
Marc: There remains a certain charisma concerning The Strokes, and they have joined that plethora of classic acts as icons of popular indie/rock/music all the while remaining relevant. I still DJ and it is safe to say that pretty much any track from Is This It still brings the bodies to the floor, but especially "Last Nite" and "Someday," which remain bona fide classics. Both those songs enjoy a crossover appeal that many "rock" songs don't these days.
Schwartzman: I went on the road with them. They brought Rooney on tour with this band called Sloan. It was a dream bill for us. Watching them play every night was so awesome. Hanging out with those guys on their tour bus [and] having that band camaraderie was amazing. We were young, like 20 years old, opening for The Strokes. I mean, it's crazy.
The Unity Of The Strokes And Their Vision Has Helped Them Remain An Integral Part Of The Rock Canon
Marc: I feel The Strokes were maligned for their privileged backgrounds which I always felt was unfair as they did work really hard. They were out every night in the early days handing out flyers, promoting their shows and building their following. They did not take anything for granted. They were obviously well-rehearsed as they were tight as hell!
Cumming: The Strokes are a band, truly and simply. Most popular music today is made alone in bedrooms with laptops, or with teams of songwriters coming together to make the most addictive product possible. Bands like The Strokes show that there will always be something inexplicably important about musicians just playing together, writing songs and being united in a vision. That's all a really great band can do.
Ducker: Sometimes having cool jackets can take you pretty far, but if you write songs that people want to sing when they're drunk-but-not-too-drunk, plus you have cool jackets, you can go a lot farther.
Merlis: One of the things that was rarely discussed about them was how hard they worked. They practiced constantly, played shows regularly, not only in New York but in Boston and Philadelphia. Toured nationally with the Doves and Guided By Voices, all before the album came out. They never waited for their big break; they created it.
Marc: I do not think The Strokes, or the NYC scene they emerged from, would or could happen now. I have always had a theory that The Strokes and the whole NYC scene that followed was the last truly organic scene before social media became prevalent. It was before the days when we lived life online. The Strokes and their contemporaries relied on traditional promo routes, such as flyers, posters, mailings and such, rather than the social media-based promotion of today. Any given night of the week in the early 2000s in the East Village there would be various band members making the scene at any of the numerous parties or bars pushing their next show and that gave rise to a certain comradeship.
Ducker: A lot has been said about the death of the rock band in the 21st century and rock's lack of cultural standing over the past decade. I don't totally agree with that, but I think after The Strokes, people in successful bands realized again that it was a pretty awesome job to have — if you could get it.
Every Moment Flame On: A Guide To The Expanded Universe Of Robert Pollard & Guided By Voices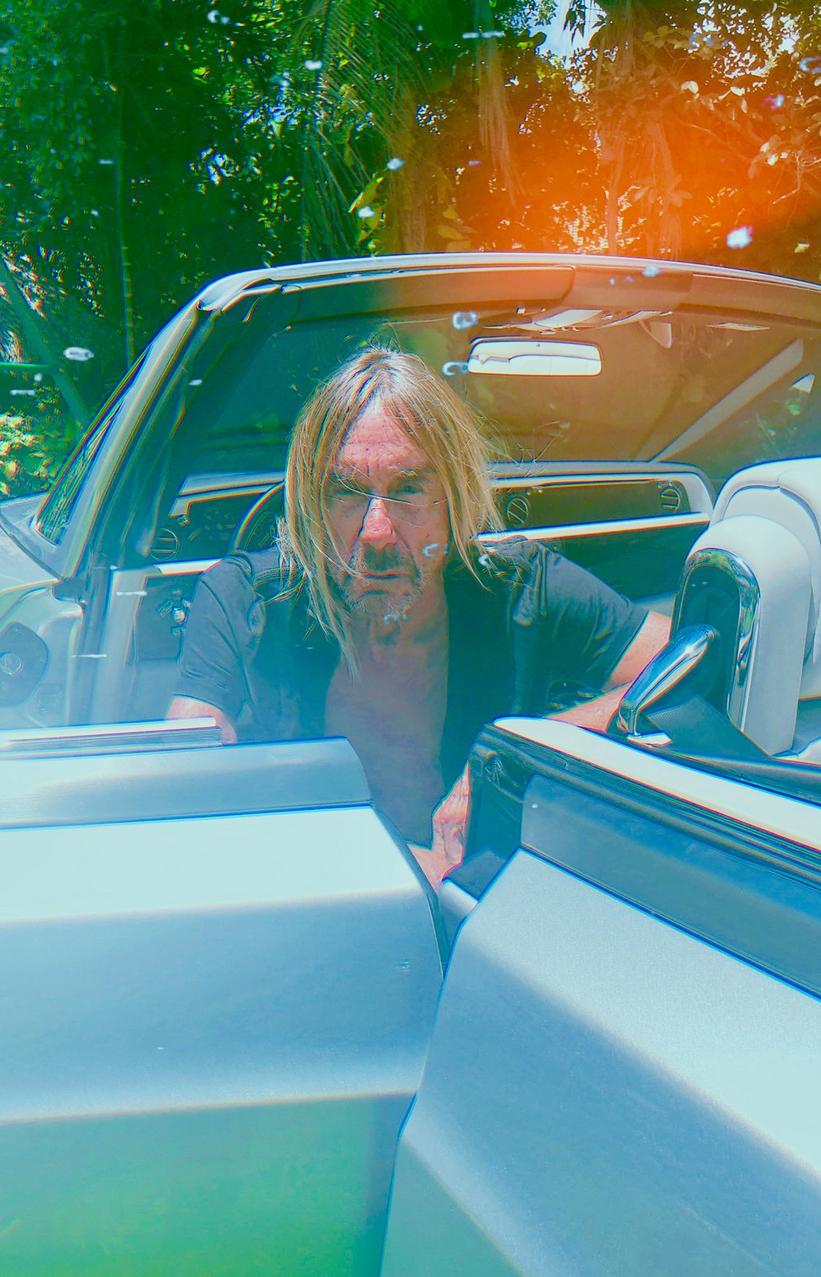 news
Iggy Pop Announces New Album, 'Free', Shares Title Track
"By the end of the tours following Post Pop Depression, I felt sure that I had rid myself of the problem of chronic insecurity that had dogged my life and career for too long. But I also felt drained… I wanted to be free," the Godfather of Punk explained
GRAMMYs
/
Jul 18, 2019 - 11:47 pm
Today, GRAMMY-nominated punk forbearer Iggy Pop revealed the details for his forthcoming 18th solo studio album, along with its short—at under two minutes—yet spacious title track, "Free." The 10-track LP is due out Sept. 6 and follow's 2016's GRAMMY-nominated Post Pop Depression.
"This is an album in which other artists speak for me, but I lend my voice," Pop explains in a press release.
The statement notes jazz trumpeter Leron Thomas and L.A.-based electric guitarist Noveller as the "principal players" collaborating with Pop on this exploratory new project. On "Free," Thomas' horn and Noveller's guitar add layers of depth, somberness and exploration, as Pop's echoing voice cuts through twice to proclaim, "I want to be free."
Pop adds that his last tour left him feeling exhausted but ready for change, and the shifts eventually led him to these new sounds:
"By the end of the tours following Post Pop Depression, I felt sure that I had rid myself of the problem of chronic insecurity that had dogged my life and career for too long. But I also felt drained. And I felt like I wanted to put on shades, turn my back, and walk away. I wanted to be free. I know that's an illusion, and that freedom is only something you feel, but I have lived my life thus far in the belief that that feeling is all that is worth pursuing; all that you need—not happiness or love necessarily, but the feeling of being free. So this album just kind of happened to me, and I let it happen."
Post Pop Depression earned the former Stooges frontman his second GRAMMY nod, at the 59th GRAMMY Awards for Best Alternative Music Album. It was produced by GRAMMY winner Josh Homme of Queens of the Stone Age and as a tribute of sorts to David Bowie, Pop's longtime friend the producer of his first two solo albums, and was released shortly after Bowie's surprising passing.
As the press release states, "While it follows the highest charting album of Iggy's career, Free has virtually nothing in common sonically with its predecessor—or with any other Iggy Pop album."
You can pre-order and pre-save the new album now for the Sept. 6 release here. You can also check out Pop's new book, 'Til Wrong Feels Right, on Sept. 26.
Exclusive: Salvador Santana And Ozomatli's Asdru Sierra Announce New Politically Charged Project RMXKNZ
Photo: Michael Ochs Archives/Getty Images
news
Poll: From "Dreams" To "The Chain," Which Fleetwood Mac Song Is Your Favorite?
"Dreams" experienced a charming viral moment on TikTok after a man posted a video skateboarding to the classic track, and now it's back on the charts, 43 years later
GRAMMYs
/
Oct 16, 2020 - 04:00 am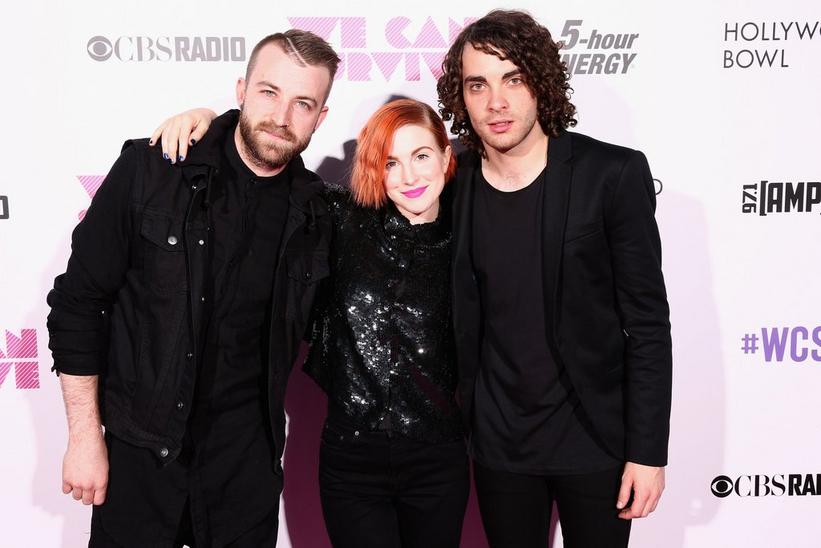 Paramore's Jeremy Davis, Hayley Williams and Taylor York
Photo: Christopher Polk/Getty Images
news
The Making Of Paramore's "Ain't It Fun"
Hayley Williams and Taylor York recall the creative process for their first GRAMMY-winning song, including an unexpected emotional element
GRAMMYs
/
May 8, 2015 - 02:08 am
(The Making Of GRAMMY-Winning Recordings … series presents firsthand accounts of the creative process behind some of music's biggest recordings. The series' current installments present in-depth insight and details about recordings that won 57th GRAMMY Awards.)

(As told to Chuck Crisafulli)
Taylor York: This song was a complete surprise. I came up with a lot of ideas that I thought sounded like what we were supposed to write — big rock guitar riffs that would have fit on our earlier records. As I played each idea for Hayley she'd say, "Yeah, that's cool but what else do you have?" I went through everything I had until I got to the last idea — one that I wasn't planning on showing her because I thought she'd hate it. But it was all I had left. She got excited about it and from there the song just built organically and naturally. It all came together in a sound and a style that we had never really explored. The fact that "Ain't It Fun" came together so easily and worked so well really was the turning point for the writing process of the whole record, and it helped us fall in love with the writing and recording process at a new level. The music was something that I had felt connected to, but I didn't think it was Paramore. It turned out that whatever we feel connected to absolutely is Paramore.

Hayley Williams: I remember walking into Taylor's hotel room one of the first days [after] our move to L.A. to make our next album. He played that little marimba part on a loop. I thought it was so cool — I went straight back to my room to get pens and a notebook. By the time I got there I already had a melody, and by the time I got back to Taylor's room I already had the first few lines of lyrics.
We started demoing vocal parts in Taylor's room and when we got to the bridge we felt like we needed to hold on a root note and let the tension build with a lot of voices. Taylor and I stacked our voices about 10 different times and it sounded unbelievable — but not in a good way. We decided that we needed really good singers to come in and get it right. A couple of months later we're recording at Sunset Sound and a local gospel choir comes in, and by the second practice run-through it was perfect. I welled up with tears because I've loved gospel music all my life and to hear a choir singing our parts — belting out that harmony — it just felt insane to be in a band that could have that kind of amazing moment as part of our song. All of a sudden we felt big, like we had really made it. Yes, we've got a gospel choir on our record. This is really happening.
(At the 57th GRAMMY Awards, Paramore's Hayley Williams and Taylor York won Best Rock Song for "Ain't It Fun," marking the first GRAMMY wins of their respective careers. Paramore are scheduled to kick off a U.S. theater tour on April 27 in Augusta, Ga.)
(Chuck Crisafulli is an L.A.-based journalist and author whose most recent works include Go To Hell: A Heated History Of The Underworld, Me And A Guy Named Elvis and Elvis: My Best Man.)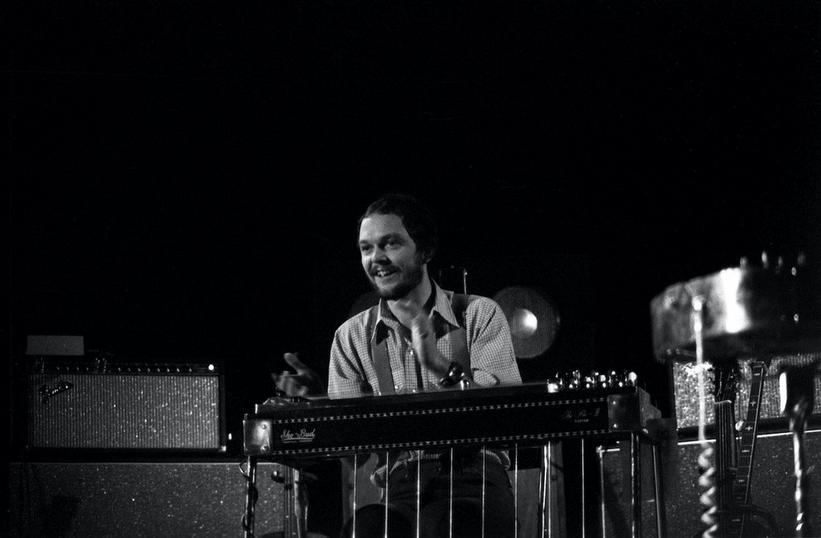 Photo: Icon and Image/Getty Images
news
Remembering Poco's Rusty Young, A Country-Rock Trailblazer
Rusty Young "was an innovator on the steel guitar and carried the name Poco on for more than 50 years," Poco co-founder Richie Furay said
Rusty Young, one of country-rock's originators and founder of the GRAMMY-nominated band Poco, has died. He was 75.
Young's death on April 14 was confirmed by his publicist, Mike Farley, who said he succumbed to a heart attack.
In a statement to Variety, Poco co-founder Richie Furay said he was saddened by the loss: "Our friendship was real and he will be deeply missed. My prayers are with his wife, Mary, and his children Sara and Will."
As a member of Poco, Young's love for country music and ability to play several country instruments helped architect what today is known as country-rock. Poco, founded in 1968, was formed after Furay's former band Buffalo Springfield, which Neil Young was a part of, split. Furay met Young and bassist/producer Jim Messina after working together on Furay's "Kind Woman," which meshed elements of country and rock.
"Richie was a rock and roll guy, Jimmy's a brilliant technician and guitar player, and I played all these country instruments," Young told Spotlight Central in 2018.
Poco, like Buffalo Springfield, was among the first bands to bring the country and rock sounds together.
"Our concept was to take rock and roll lyrics and melodies, chord changes, and add country instruments as the color around them, because I play steel guitar and banjo and mandolin, all the country instruments I could add that color and Jimmy played that James Burton, Ricky Nelson-kind of guitar," Young told Rock Cellar Magazine in 2017. "We could use this kind of country colors palette to choose from, and have it be rock and roll."
Born in Long Beach, California on Feb. 23, 1946, Norman Russell Young was raised in Colorado. Growing up, Young was surrounded by music; His grandparents were musicians and his parents would take him to country music bars. At the age of six, he began playing the pedal steel guitar.
"I think it's a beautiful instrument! And I went on to learn to play a lot of other instruments, but I've always played lap steel and I still really enjoy it," he told Spotlight Central.
"He was an innovator on the steel guitar and carried the name Poco on for more than 50 years," Furay said in a statement.
Furay and Messina ultimately left the band, but Young remained a member of Poco for more than five decades and even became one of its vocalists. Young wrote and sang the band's biggest hit "Crazy Love," released in 1979—The song reached No. 1 on Billboard's Adult Contemporary Chart. The band also earned a GRAMMY nomination years later in 1982 for their performance of "Feudin' (Track)."
Young is survived by his wife, Mary, and his children, Sara and Will.
Press Play At Home: Robert Finley Performs A Bluesy Version Of "Country Boy" With Dan Auerbach