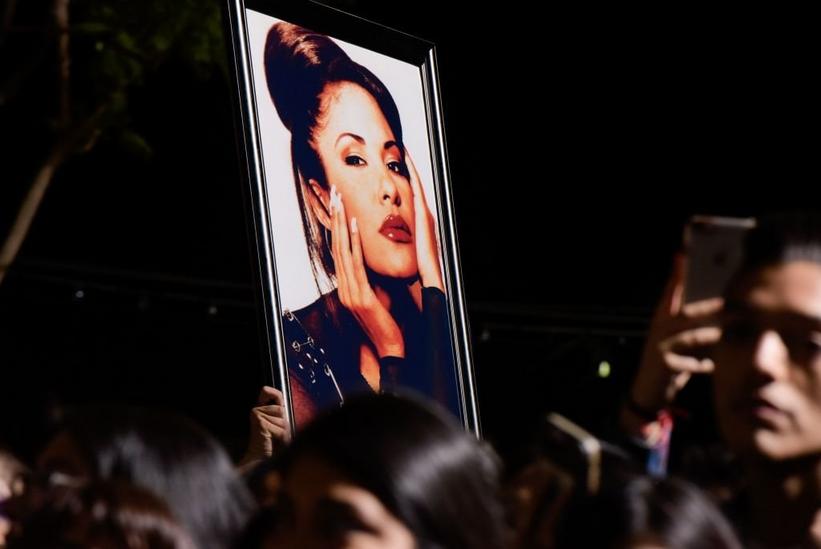 Fans remember Selena during Hollywood Walk of Fame ceremony in 2017
Photo: TARA ZIEMBA/AFP via Getty Images
news
Selena Forever: Remembering The Latin Pop Icon 25 Years Later
On the 25th anniversary of her passing, the Recording Academy honors Selena via an industry round-table tribute featuring the artists, creatives and journalists she inspired through her art
GRAMMYs
/
Apr 1, 2020 - 06:48 am
Few artists have transcended genres, decades, languages, cultures and borders like Selena. Born Selena Quintanilla in Lake Jackson, Texas, and reared in the state's Corpus Christi area, the iconic singer is one of the most influential and most successful artists in the wider Latin pop canon.
In her early days, she became a pioneer in the then-male-dominated Tejano music scene, a genre she helped mainstream when she won the GRAMMY for Best Mexican-American Album in 1994 for her 1993 live album, Selena Live! It marked her first, and only, career GRAMMY win and the first time a female Tejano artist won the category, earning her the undisputed title of Queen of Tejano music. It was only one of many accolades for the legendary singer.
In her short-lived solo career—she released five studio albums between 1989 and 1995—Selena would establish an ever-lasting sound that spanned languages and styles and resonated with fans across a spectrum of cultures and ethnicities. Her multiplatinum 1994 album, Amor Prohibido, gave early indications of her cross-cultural crossover appeal. In addition to topping the Top Latin Albums and the Regional Mexican Albums charts, Amor Prohibido became a top 30 hit on the all-genre Billboard 200 chart. It also received a GRAMMY nomination for Best Mexican-American Performance and spawned four chart-topping hits that conquered the Billboard Hot Latin Songs chart: "Amor Prohibido," "Bidi Bidi Bom Bom," "No Me Queda Más" and "Fotos Y Recuerdos," all considered signature Selena classics today.
She would later go on to fully establish her mainstream crossover appeal with Dreaming Of You, her final album, released posthumously in July 1995, just three months after she was murdered by a former employee. The album would debut at No. 1 on the Billboard 200 chart in the U.S., becoming the first predominately Spanish-language album to accomplish that feat. It would ultimately prove the full potential of just how far the international star was poised to go.
Selena's reach expands far beyond music, too. A multifaceted businesswoman, she owned and operated two boutiques, called Selena Etc., across Texas, with several other locations across Latin America in the works. As a budding fashion designer, she regularly wore her own designs while performing onstage: Her iconic purple jumpsuit she wore at her final concert in 1995 remains an eternal look. In 2016, MAC Cosmetics released a makeup collection inspired by and in honor of Selena. Selling out within a day, the collection is now considered one of the best-selling MAC celeb collaborations of all time. MAC will be releasing a second Selena capsule collection this April.
The story of Selena, forever immortalized in the 1997 biopic starring a then-rookie Jennifer Lopez in the career-making titular role, is one that's continued since her untimely death in 1995. She has since inspired a new generation of artists and fans alike, who carry on her legacy through music, art and fashion, three areas in which she pushed the envelope with her unique style and vision. Much like her music lives on to this day, so too does her never-ending influence.
On the 25th anniversary of her passing today (March 31), the Recording Academy honors Selena via an industry round-table tribute featuring the artists, creatives and journalists she's inspired throughout the decades through her music and art.
The quotes and comments used in this feature were edited for clarity and brevity.
She Was A Genuine Soul
Kacey Musgraves (GRAMMY-winning artist; in 2019, she covered Selena's "Como La Flor" at the same site of the Tejano legend's final concert in 1995): Selena had an innate talent for taking something classic and traditional and shaping it with her modern voice. I love when someone has the vision to take something that's been done a million times and knows how to freshen it up in a way that speaks to their generation and also older generations. It's a quality that truly brings people of all ages together.
Selena was an entrepreneur and woman of business, a songwriter, an iconic vocalist, a trendsetter, and her fashion sense was way ahead of its time. But the attribute I admire most about her was her ability to be real—unabashedly genuine across the board. Being in the spotlight, especially from a young age, can bamboozle people into feeling like they have to shift into something different when the cameras are on. Without ever knowing her, I feel like I can say she never did.
Linda Wilvang (Senior Director, Awards and Latin Genre Manager at the Recording Academy): I have always been attracted to artists who push the envelope, artists who are not conventional, and Selena was one of those artists. She elevated Tejano music to a new high. She successfully blended other musical styles with Tejano and made it her own. She proved to me that you can succeed without compromising your core values, without changing who you are. You can work in any industry and still be real.
John Dyer (photographer; in addition to photographing Selena for several magazine covers in the early '90s, he has contributed images to the Selena Forever/Siempre Selena installation on display at McNay Art Museum in San Antonio, Texas): I spent the day before the shoot setting up several backdrops in the studio so I could photograph her in a variety of situations and costumes ... She jumped out of her car with a big smile. A naturally beautiful, young Latina with jet-black hair, flawless skin, and a perfect figure. She opened the hatchback. It was crammed full of her performing costumes, many handmade, all of her own design …
For the cover [Mas Magazine, 1992], we shot in front of a gray background. Then we moved in front of a red curtain above a black and white checked floor. We ended outside the studio against a white seamless in the warm afternoon light. Selena's quick smile, infectious laugh, and unending energy made her a pleasure to work with …
In early 1995, Texas Monthly called and wanted to do a spread on Selena. By now, she had achieved incredible fame and transcended the boundaries of the Texas music scene.
We met at the Majestic Theater in San Antonio, a favorite place of mine. She had just finished two exhausting days of shooting TV commercials for a corporate sponsor. She was tired. I had brought a beautiful handmade jacket for her to wear. I posed her in the alcove on the mezzanine of the theater where the light is particularly nice. She was subdued and pensive. A far cry from the ebullient, excited young singer I'd photographed three years earlier. Later I thought her mood might have been an eerie harbinger of what was to come.
Between when I photographed her at the Majestic and the Texas Monthly article coming out, she was killed. The art director, my old friend DJ Stout, used one of the more somber shots I had done for his cover chronicling her death. He sent me a handwritten note not too long after the issue appeared saying the cover with my photograph of Selena was one of the strongest he'd ever done. It's a cover I would rather not have had.
She Represented A Different Kind Of Beauty
Patty Rodriguez (Senior Producer for On Air With Ryan Seacrest; her Los Angeles-based children's book publisher, Lil' Libros, released a bilingual picture book biography about Selena; in 2015, her online petition helped launch the Selena-inspired MAC Cosmetics makeup line): She was unapologetically Latina. She was so proud of her identity and carried it with her everywhere, and that is what resonated with us. Growing up, we had no one to look up to, so then here comes a woman … with black hair, brown skin, that sounds and looks like us. Her flamboyant onstage costumes were designed and created by her, an example of the Latina make-it-happen-with-the-limited-resources-we-have attitude. Her trademark red lipstick and hoop earrings are what you see in our neighborhoods, and she took that with her to the world stage.
Latina women purchase beauty products three times more than any other group, and it wasn't until MAC released Selena's collection did we feel seen; it's unbelievable to me that it took this long. But I see why: The men and women who grew up with Selena are now adults. She taught us to be unapologetically Latinx, and we are no longer afraid to ask for what we deserve. Thank you Selena.
Read: Remember When? Selena Wins Big At The 36th GRAMMYs
Leila Cobo (VP Latin Industry Lead at Billboard): I think Selena's particular brand of beauty was essential to her success. In a world (still) of telegenic, imported Latin pop stars, and a time when the standard for Latin beauty were largely white soap opera actresses, Selena was an anomaly. Selena embraced her body, her hair, her voluptuousness. She was so real. I would say that, for the first time, a new generation of U.S.-born Mexican-Americans and Latinas overall had a star that they could intimately relate to at all levels. She was their peer. She was a role model for an entire generation of Mexican-American girls who didn't have a role model before. This was key. Only Jenni Rivera, many years later, would come close.
Kate Carey (Head of Education at McNay Art Museum in San Antonio, Texas; Exhibition Curator for Selena Forever / Siempre Selena photography installation): In selecting the photographs on view in Selena Forever/Siempre Selena, I had an opportunity to look through many photos from two different shoots with photographer John Dyer. I recognize that he is a gifted photographer, but her beauty and winning personality were revealed on every frame. I can see why brands wanted to align with her image. Yes, she is beautiful, but she also came across as very real—just like me or you.
Pabllo Vittar (Brazilian activist, artist and drag queen): Selena embraced her beauty the way it was, not trying to follow the "beauty rules." That's important and it resonates till now, as you can see more and more people feeling good with their bodies and how they look. We are all beautiful in our own way and there's nothing that can tell us otherwise.
Honey Andrews (transgender performer, based in Corpus Christi, Texas, who's worked as a Selena impersonator for nearly 15 years; "Selena was definitely one of my inspirations and idols and someone I definitely look up to when I began my transition," she says): Selena's fashion was definitely ahead of its time, and she was always up to date on the latest trends. She was an amazing fashion designer. Her amazing onstage costumes are very recognizable, and she has definitely impacted today's women in the music industry; till this day, a lot of women credit her for the fashions they wear ontage and even for just a casual day. She definitely impacted me because she taught me that you can be sexy, even if you're not a size zero. You can still be sexy by having curves, and she definitely embraced her own beautiful body and curves.
Girl Ultra (R&B artist from Mexico City): I feel like she embraced her curves and her body shape so much. She was breaking paradigms about the female body and Latina bodies as well. As Latinas, we have big caderas [hips] and juicy thighs, and when it comes to fashion, it's hard to find the right sizes. And by her designing her own outfits and crafting them, she was breaking all this body stereotyping back in the day.
Javiera Mena (Chilean electropop artist): She transmitted good vibes with her smile, her eyes, her body—we could feel it. We all feel it when we watch her videos, too. It makes you connect, and that's a real beauty. Also, her mouth and lips were very iconic. I understand MAC [Cosmetics] used it for a [beauty] line, with her big and thick lips, something that influenced me and all the people!
Her Fashion Was Ahead Of The Time
Kate Carey (McNay Art Museum): Selena Forever/Siempre Selena was conceived at the McNay Art Museum in tandem with the 1990s-focused exhibition, Fashion Nirvana: Runway To Everyday. Like many of the designers on view in Fashion Nirvana, Selena took fashion risks, embraced body-conscious ensembles and carefully crafted her image. That brand of fearlessness and innovation characterized the 1990s and Selena's fashion sense. The sparkly bustier tops, revealing performance ensembles and cool leather jackets cement her reputation as a style icon, but she presented an authentic and accessible image by wearing jeans, boots and white T-shirts. Personally, I'm a big fan of the accessories: the newsboy hats or big silver belts. She absorbs these elements of menswear and represents them as both tough and feminine. That, to me, is '90s fashion in a nutshell.
Javiera Mena (artist): I love her aesthetic and style. It is a great influence for me. I have been influenced by the high-cut Texan jackets with large shoulder pads and the glitter and reflective accessories. Also, her jeans and thick eyebrows. She was a pioneer. She had an elegance that brightened without limits when she was on stage.
Christian Serratos (actress; she stars as Selena in the forthcoming Netflix series, "Selena: The Series"): It's amazing to see how many artists, of all backgrounds and genders, have been inspired by Selena. It was her fearlessness and creativity that made her an icon. There are few people who have the power to be remembered by a color or a feeling, or who have become synonymous with an accessory like the hoop earring. The last time I saw what Selena did to the red lip was Marylin Monroe, another icon. I see Selena's influence when I walk down the street, and I know I'll continue seeing that influence for many more generations.
María (Lead singer of Los Angeles-based Spanglish indie rock/indie pop band, The Marías): My first memory of being introduced to Selena was in her biopic film. Thereafter, I listened to her music and watched her music videos nonstop. I remember when I was around 5 or 6, I wanted to wear a bustier just like Selena. I wasn't even old enough to wear a bra! But my mom, being the angel she was, found some tiny training bras at the store and sewed little beads on them for me. This was my earliest memory of being directly influenced by fashion. When I was old enough to really understand, her style represented confidence in your own body. The fact that she could so freely and confidently dance around in a bustier, against her father's wishes, was inspiring. She wasn't doing it for sex appeal, in my opinion. She was doing it because she simply wanted to feel free and in control of her body.
Raquel Berrios (Puerto Rican designer and co-founder/singer of Buscabulla): Her style sense was very balanced and cool. It was sexy without being slutty, feminine but not fragile. She really created a strong yet down-to-Earth example for Latinas. I personally strive to include that balance in the way that I like to style myself and portray myself as a Latina artist.
She Was A Multifaceted Businesswoman
Christian Serratos (actress): Selena's ability to create new avenues for herself and work hard to achieve them is inspiring and relatable. We all have the ability to design our own paths. Strong women like Selena show us the power of never giving up and handling adversities with grace.
Jennifer D'Cunha (Global Head of Latin Music at Apple Music): Selena had an entrepreneurial spirit and extended her self-expression beyond music and into fashion, design and film, while staying true to her personal brand and identity. Her confidence, authenticity and distinctive personal style still resonate and inspire fans all over the world. She had the courage to reinvent herself and the work ethic and raw talent to be successful at anything she committed to. Selena ventured into uncharted territory by expanding her realm of influence outside of music, well before celebrity clothing lines were commonplace and brand partnerships were the norm.
Tatiana Hazel (Mexican-American, Los Angeles-based singer-songwriter, musician, producer and fashion designer): Nowadays, several musicians are starting their own makeup lines, fashion brands, etc. But Selena was definitely a pioneer for this kind of business model. She really was capable of anything she set her mind to accomplish, and I believe that is why she was able to break so many barriers through determination. Also, not only was she determined, but also talented at everything that she pursued.
She Was A Voice For Latinx People Around The World …
Adrian Quesada (GRAMMY-winning guitarist/producer and founding member of GRAMMY-nominated duo Black Pumas; he served as the music director for the Selena For Sanctuary tribute concert series in 2018 and 2019): She had a huge impact and influenced many, and still does to this day, because representation is very important for communities and cultures that haven't always had an icon that transcends boundaries to look up to. For people that looked like her, spoke like her, came from places like she did, it let them know that they could do it, too. I feel like her influence continues to grow exponentially, even for generations who weren't alive when she was. She gives hope and inspires because she was bigger than any one genre, culture, region and country, and was a positive role model at that.
María (artist): When an artist as undeniably talented as Selena comes along, deep down it doesn't matter where she's from. I became a fan of Selena when I was really little, after watching the movie [Selena] with Jennifer Lopez. It didn't matter to me what Latin country she was from. What mattered to me was that she was Latin and that she was accomplishing so many amazing things. Of course, Latin communities take pride in their countries and flags, but what unites us all is that we're Latin, that we have similar values and morals and beliefs. I'm from Puerto Rico and my father is from Spain, but growing up, all of my friends were from different Latin countries: Venezuela, Colombia, Mexico, Brazil, Uruguay, Guatemala and more. We learned from each other's unique cultures, but deep down we were all the same.
La Doña (Mexican-America multi-instrumentalist, producer and singer-songwriter): I think the reason her music was so successful with such a diversity of Latinos is because Tejano music and all of the music she is founded in are tremendously diasporic cultural practices. That means that when she revolutionized Tejano music and prepared it for the pop platform, she is representing and reiterating ancient practices that are not confined to the region of Texas. Similarly, when she presented her style of techno-cumbia, she was not only appealing to a young brown audience, who was excited by their contemporary synthetic sounds mixed with familiar and familial rhythms, but also representing Afro-Latinx and Afro-indigenous art forms that have informed all of the musica tipica and popular of Latin America. This commitment to tradition and bravery in transporting it into a new arena is definitely one of the reasons that Selena's music spoke to such a diversity of Latinx fans across the world.
Isabela Raygoza (Latin Music Editor at SoundCloud): Selena's musical moxie embodied the beautiful complexities of biculturalism. With her insatiable mix of electro-cumbia, ranchera and pop-flavored R&B, Selena went on to represent the experiences and lifestyles of her compatriots: Mexicans (native, first-, second-, third-gen), Texas dwellers and beyond. She was born in the U.S. to Mexican-descendent parents, and she didn't speak fluent Spanish, similar to Chicano rock star Ritchie Valens before her and countless others of Latinx immigrant backgrounds. Brown-skinned, family-oriented, and of humble beginnings, Selena, the pop icon, became the voice of the Latinx diaspora.
Without Selena's formidable contributions to Latin pop, J.Lo or Becky G's musical career might've not been what they are today: two U.S.-born Latinas who, too, grew up speaking predominantly English, who embrace their biculturalism with endearment and pride and who uphold the enduring legacy left behind by the Queen Of Tejano Music.
Although Selena's tragic death cut her potential short, she nevertheless managed to leave an indelible mark on Latin pop, and she will surely continue to do so for newer pop stars to come.
Raquel Berrios (artist, Buscabulla): Selena was right there doing her Latin thing in the most unique way in a time when we really didn't get to see a lot of Latina role models on mainstream media. She set such a cool example of a super talented, down-to-Earth Latina woman. I loved how she broke language barriers. That was a huge inspiration for me as an artist.
… But She Was A Role Model For All People
Kali Uchis (GRAMMY-nominated artist): Selena will forever be iconic because that's what she was. Her being taken from us is one of the greatest tragedies known to man, but Selena's raw star power, persistence and dedicated fan base are the reason her legacy will be immortal. As a Latin-American woman, she made me proud to be multicultural when at times it never felt I could be American enough or Colombian enough. I've always listed her as one of my greatest inspirations, because she was the first multicultural global sensation on Earth.
Honey Andrews (performer/Selena impersonator): Selena's music and art influenced me in so many different ways. Her music is timeless. Selena was a piece of art herself. She was very diverse with her wardrobe as well as her music. She means so much to me as a person because she taught me that the impossible is always possible. She was a one-of-a-kind artist and she was such a great cultural figure for the Hispanic and Latino and Mexican-American community.
Marissa Gastelum (Latin Music Artist Relations at Apple Music): Selena is the only Latin artist to have broken cultural barriers the way she has passed the grave. When you have artists like Beyoncé and Kacey Musgraves performing covers of Selena or Drake wearing a shirt with Selena, you know she has transcended culture. Her spirit lives on through her music, and the Selena movie helps new generations get to know her story and connect to her music. Her album Dreaming Of You is a gem, and those songs are timeless. I think these artists connect to Selena because of her music and her sense of style. She was the epitome of cool and an incredible performer. Selena showed that a woman can be strong and graceful and can command a stage and be sexy at the same time.
iLe (GRAMMY-winning Puerto Rican singer/artist; member of Calle 13): I think that when you start something that's so good there is no reason to stop. Selena was that dreamer that we all are when we were young. Listening to her songs today is revitalizing. She and her music reminds us about the importance of being alive, enjoying every moment and to keep dreaming.
Suzy Exposito (Latin Music Editor at Rolling Stone; her former punk band, Shady Hawkins, covered Selena's "Como La Flor" in the past): I was always a sucker for a forbidden romance like that of [Selena's hit song] "Amor Prohibido." Inspired by love letters Selena discovered from her grandmother to her grandfather—a young maid who fell in love with the wealthy son of her employers—it's a heartrending tale of two young sweethearts, who against the conventions of society, flout their class disparity with love. Selena told it with such verve and conviction that even as a 5-year-old, it just rocked me to my core. Yet the context changed as I grew older, and I began to understand that the love I so desired would probably look very different from that of my parents or most of my peers. So when I came out as a bisexual woman 10 years ago, I braced myself to go through it alone; but the biggest surprise and reward of coming out was that, in fact, I was far from it! In being more present in New York City's LGBTQ community, whether by attending protests, drag nights and punk shows, I was able to find a beautiful community of Latinx people who grew up just like me: bilingual children of immigrants, whose resilience and great capacity for love transcends all kinds of borders.
Suzy Exposito (center) performs with her band, Shady Hawkins
Adrian Quesada (artist/producer): Being from a South Texas border town, cross-cultural and bilingual feels pretty normal and felt so at the time of her music. But I think it gave hope that it could be bigger than that and reach the masses through multiple avenues. They updated the Tejano sound a bit with modern, at the time, R&B influences, which helped it cross over and resonate with people who weren't familiar with regional Tex-Mex music and did so in a way that was seamless and natural. I do believe she was well on her way to even bigger crossover territory, with collaborations with people like David Byrne, and would have continued to push the envelope musically and culturally to this day. She was just beginning to really branch out before her life was tragically taken.
She Broke Barriers And Opened Doors For Next-Gen Artists
Angie Romero (Senior Editor, U.S. Latin Music Culture and Editorial at Spotify): Back in the day, artists like Selena had to fight hard against systemic barriers, many of which still exist today. But because of artists like Selena, Gloria Estefan and others, the door for the next generation has been cracked open, and it will forever stay open. Young Latinas can dream of doing anything they want to do in the world, and they don't ever have to stay inside a box, either — they can do it all, just like Selena did.
iLe (artist): Society makes us get used to the same things so much that we don't notice what we're seeking until it suddenly appears. We as women have a voice that should be heard and acknowledged. Selena became a female figure that Tejano and Latin pop music needed and I think she succeeded by not being afraid of being herself.
Jennifer D'Cunha (Apple Music): Selena broke barriers for women in Latin music. She created her own lane in the male-dominated Tejano music scene, and successfully took the genre to new heights. Whether it was cumbias, traditional Tejano or pop, she made her unique sound mainstream in Latin music. She thrived not by trying to conform, but by pushing the boundaries, following her intuition and playing by her own rules. Her spirit lives on and continues to inspire.
Pabllo Vittar (artist): For me, she was the first Latin diva going global! She was gorgeous and unique! I was born a year before she passed away, but I remember my mom listening to her music and I could watch her videos some years later. She was an icon that comes to mind when we talk about letting the uniqueness of your culture shine through you, and she was an example of how you can take a specific and regional rhythm and work your way into the industry.
Jesse Baez (Guatemalan contemporary urban/R&B artist): I think the most important thing people should know is that you can live forever through music. You know, Selena passed away when she was 23, so she was incredibly young, and in spite of that, she's still relevant in 2020, maybe more than before. I think people should know that you can live forever if you do something with passion and enjoy what you do—that's what I would take from her.
Girl Ultra (artist): She had such a big female strength that still empowers upcoming generations. She embraced her roots and her femininity in ways that Mexican culture was not very used to. She also gave Mexican weddings and parties many anthems.
La Doña (artist): Selena was able to supersede systemic barriers for many different reasons; one of those is her raw talent and passion. It is impossible to ignore the sheer amount of energy she put behind not only every song and every performance, but also all of her other creative ventures. Unfortunately, however, we have seen that that is rarely enough for a young star such as Selena to achieve success in the way that she did.
I think that a huge contributor to this success was the support and contributions of her family. Though working with one's family is never simple or easy—speaking from the perspective of someone who grew up playing Tejano music in a family band—it is also grounding and supportive in a way that you won't experience from a different type of team.
The last element of this perfect storm that vaulted Selena into super stardom is that the music industry needed her. The huge Latinx population within the United States needed her; the market existed but it was largely ignored until Selena revealed it, and then there was no going back. She opened a door to a market and created an entire Latinx enclave within the pop industry that would always exist as her legacy.
Her Music Still Strikes A Chord Today
Kate Carey (McNay Art Museum): "Como La Flor" is one of the greatest songs ever, and if I have done anything right as a parent, it is that my kids know this song by heart.
Kali Uchis (artist): My favorite songs are "No Me Queda Más" and "Como La Flor"—because I like to dance and cry.
Angie Romero (Spotify): It's so hard to choose a favorite! But "Como La Flor" is just a perfect song, with the perfect metaphor, and it was also special to her and the band because it was their breakthrough hit in the U.S. and Mexico, reaching No. 6 on Billboard's Hot Latin Songs chart [in 1992]. When she sings the opening notes of that song, live at the Astrodome, and drags out the word "flooor," then moves her hand beautifully like a flamenco dancer, it gives me chills and makes me teary-eyed every time! I also just love that line about "me marcho hoy, yo se perder" ["I'm leaving today, I know how to lose"]. It's a different take on a broken heart in the sense that you aren't just wallowing in sadness, but you accept it and move on, similarly to other iconic songs that I love that also take the high road, like "I Can't Make You Love Me" by Bonnie Raitt.
iLe (artist): I have many Selena classics that I love, but I would have to say "Techno Cumbia" [is my favorite] because it reminds me of a little dance that I used to do with my cousin, Beatriz, when we were kids.
Jesse Baez (artist): I feel like "No Me Queda Mas" is the only ballad that I can go back to and not feel weird about liking. It just became a permanent song in connection to my childhood. Even though it's sad, and there are a bunch of other Selena songs that I also love, I like how this song goes against everything else I tend to like, so I will pick that song forever.
Jennifer D'Cunha (Apple Music): Selena's [2003] Live: The Last Concert is one of my favorite concert films of all time. Selena's charisma onstage, her vocals, the energy from her fans and that fierce purple jumpsuit make this one of the most iconic live performances ever.
Leila Cobo (Billboard): "Amor Prohibido" is my favorite Selena song. It's a beautiful story, a timeless song, timeless lyrics. It's a song that will forever be relevant.
A New Generation Of Artists And Fans Continues Her Legacy
Leila Cobo (Billboard): While Selena's music traveled internationally, her real influence lies in her impact within the United States. Because she was a homegrown star, she was widely recognized both by Latin and non-Latin fans. Selena was an anomaly: Bilingual and bicultural, she not only looked like her fans, she was like them. That relatability was transformative for Latin pop culture.
Thanks to Selena, for the first time, perhaps ever, U.S.-born Latinas had a role model they could aspire to be. Two generations later, Selena's impact is tangible. Dozens of prominent figures—from Becky G to Jennifer Lopez to Leslie Grace to Selena Gomez—point to Selena as their direct influence. Selena's legacy has been fundamental in creating a new movement of U.S.-born Latin artists who today, 25 years after her death, are collectively reaping success and still naming her as the precursor of their achievements.
Girl Ultra (artist): I feel like any Latina making music since then is part of her legacy. We're fighting for the same cause: breaking paradigms about how ''Latino music'' should sound or look like and breaking with the objectification and the so-called "fetish" of Latinas all over the world.
Linda Wilvang (the Recording Academy): Selena made Tejano music cool! Moreover, she was able to fiercely and creatively convey her passion for the genre, and this you can attest by watching any of her performances. She truly loved her craft, her fans—she loved life. Selena's legacy has endured to this day and will continue, thanks to her family and fans who lovingly have kept her music and spirit alive for 25 years and beyond.
Marisol "La Marisoul" Hernandez (Lead vocalist of GRAMMY-winning Los Angeles band La Santa Cecilia): When I first witnessed Selena, I was blown away by her amazing vocal skills. It was so inspiring to see a brown, curvaceous woman be so confident and commanding onstage. I could see myself in her, and that was so empowering! At that time, as a teenager, I, too, had dreams of one day becoming a singer myself. Her beautiful music introduced me to the Tejano music genre, which I began to follow. I admired her presence in a mostly male-dominated music scene and soon became a loyal fan.
Watching her interpret regional Mexican music in Spanish really moved me to continue my personal journey. When I saw an interview with her and [saw] the way she spoke Spanish with her Mexican-American accent, that's what really got me. She spoke the way I spoke. She was a Mexican-American female musician dominating the Tejano, regional Mexican music scene, and at the same time, you could hear in her voice that American R&B style that I would hear later in the [1995 album], Dreaming Of You. That's what made her so special to me and such an inspiration.
Kate Carey (McNay Art Museum): I love visiting the McNay on weekends when I'm not really working. The first weekend of the Selena Forever/Siempre Selena exhibition at the McNay, my parents were visiting; I wanted to show them what I was working on. We saw visitors throughout the museum wearing Selena fan memorabilia. One older gentleman wore a T-shirt that read, Selena es mi reina [Selena is my queen]. Similarly, a young mother encouraged her daughter to pose like Selena in the photos. I don't know why her music is so timeless, but I know that it is, and it's very obvious to me the reverence Selena fans have for her music and her image.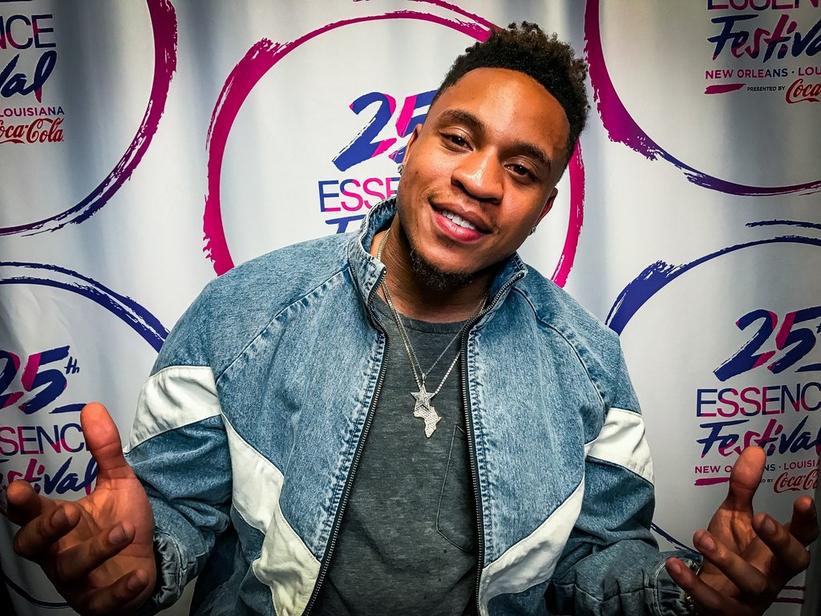 news
Rotimi On Performing At ESSENCE Fest, Growing Up African-American & More
The Nigerian-American singer and actor sat down with the Recording Academy to talk about what inspired his latest album, 'Walk With Me'
GRAMMYs
/
Jul 8, 2019 - 10:04 pm
In 2015, Rotimi stepped into the New Orleans Superdome for the first time to experience the magic of ESSENCE Fest. Four years later, in 2019, the "Love Riddim" singer returned to the celebration as a performer, something he said was spoken into existence.
"Last year me and my manager had a conversation and I said, 'Listen, I'm going to be on the [ESSENCE] mainstage this year. 365 days later, we did it," Rotimi told the Recording Academy at the 25th annual ESSENCE Fest.
Rotimi, also an actor on Starz' "Power," has evolved since his last album, 2017's Jeep Music, Vol.1. The singer said he really hit home with its follow-up, the recently released Walk With Me, a project he worked hard for, putting in hours in the studio after filming on set.
"Walk With Me is the first time I actually felt like I was giving myself as an artist, and personally I feel like with everything else I have going on I wanted to show people that this is really what I do," he said. "I wanted people to understand who Rotimi is, who Rotimi was before, who I want to be and just understand my growth and the journey and my passion for what I do."
Part of why the album felt like such a representation of him is because it embodies beats of his African roots, something he said was very present growing up Nigerian-American.
"I grew up with a lot of Fela Kuti and I grew up with Bob Marley," he said of his musical roots. "But I also grew up with Carl Thomas and Genuine and Usher, so there was a genuine mixture of who I am and what I've grown up to listen to. The actual Walk With Me project was a mixture of influences of Akon and Craig David."
Mumu Fresh On What She Learned From Working With The Roots, Rhyming & More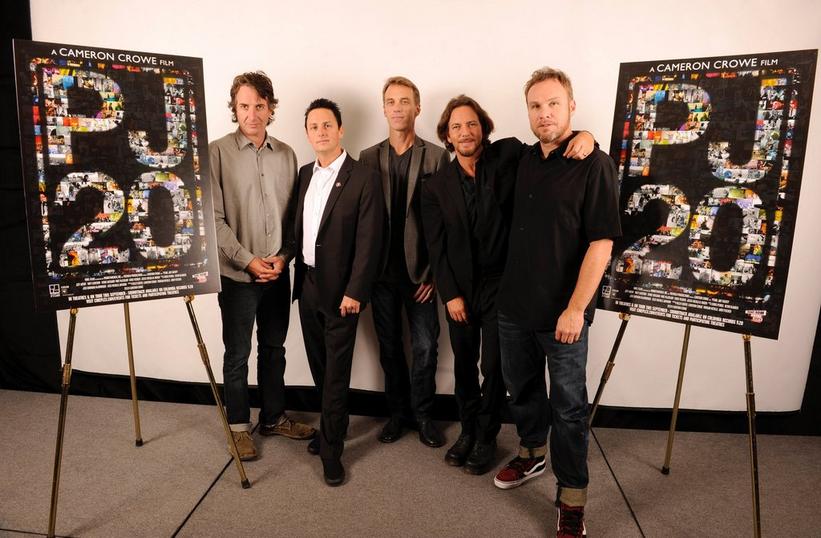 Photo: Kevin Mazur/WireImage.com
news
Pearl Jam Named Record Store Day 2019 Ambassadors
Pearl Jam's Mike McCready says "if you love music," record stores are the place to find it
GRAMMYs
/
Feb 13, 2019 - 04:05 am
Record Store Day 2019 will arrive on April 13 and this year's RSD Ambassadors are Pearl Jam. Past ambassadors include Dave Grohl, Metallica, Run The Jewels (Killer Mike and El-P), and 61st GRAMMY Awards winner for Best Rock Song St. Vincent.
McCready was also the 2018 recipient of MusiCares' Stevie Ray Vaughan Award.
The band was formed in 1990 by McCready, Jeff Ament, Stone Gossard, and Eddie Vedder, and they have played with drummer Matt Cameron since 2002. They have had five albums reach No. 1 on the Billboard 200 and four albums reach No. 2.
"Pearl Jam is honored to be Record Store Day's Ambassador for 2019. Independent record stores are hugely important to me," Pearl Jam's Mike McCready said in a statement publicizing the peak-vinyl event. "Support every independent record store that you can. They're really a good part of society. Know if you love music, this is the place to find it."
With a dozen GRAMMY nominations to date, Pearl Jam's sole win so far was at the 38th GRAMMY Awards for "Spin The Black Circle" for Best Hard Rock Performance.
Pearl Jam will be performing on March 3 in Tempe, Ariz. at the Innings festival, on June 15 in Florence, Italy at the Firenze Rocks Festival and at another festival in Barolo, Italy on June 17. On July 6 Pearl Jam will headline London's Wembley Stadium.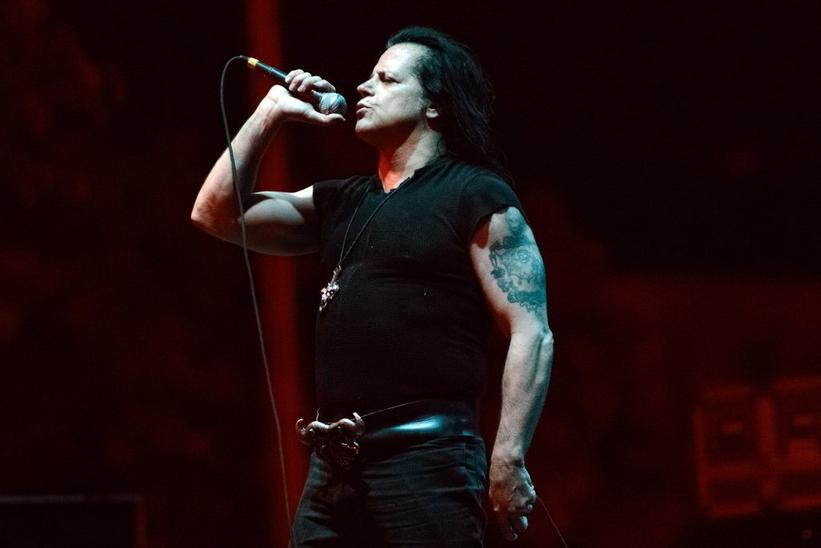 Photo: Daniel Boczarski/Getty Images
news
Original Misfits Unleash One Night Only L.A. Reunion Show
Dark punk legends to play first show with Glenn Danzig and Jerry Only since last year's Riot Fest reunion
GRAMMYs
/
Aug 22, 2017 - 05:28 am
There's big news today for punk-rock fans aware that the Misfits made much more than just T-shirts.
The massively influential punk band announced a special show touted as the "only 2017 performance in this world… or any world" and billed as "The Original Misfits" in Los Angeles at the Forum on Dec. 30.
This will be the first Misfits show featuring original singer Glenn Danzig and original bassist Jerry Only with long-time guitarist Doyle Wolfgang von Frankenstein since the band reunited for a pair of Riot Fest appearances in Chicago and Denver in 2016. Last year's Riot Fest gigs, which featured drummer Dave Lombardo, marked the first time in 33 years the original Misfits members played together.
"OK Los Angeles, you've waited almost 35 years for this, here's your chance to see the "Original Misfits" in this Exclusive L.A. only performance." said Glenn Danzig. "No Tour, No BS, just one night of dark metal-punk hardcore brutality that will go down in the history books. See you there."
Tickets for this "one night only" show go on sale Friday, August 25.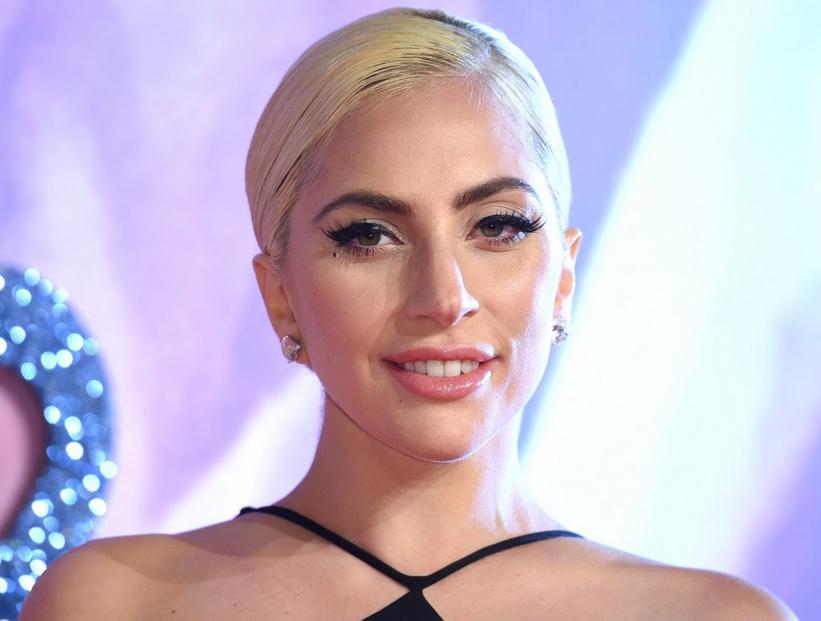 Photo: Anthony Harvey/Getty Images
news
Lady Gaga Steps In To Support Youth Impacted By Hurricanes
GRAMMY winner pledges support for those impacted by hurricanes this year through Save the Children's Journey of Hope program
GRAMMYs
/
Oct 12, 2017 - 11:03 pm
On Oct. 10 Lady Gaga announced she is devoting her $1 million donation in support of those impacted by the recent hurricanes in Texas, Florida and Puerto Rico and the earthquakes in Mexico, to a specific cause — the mental and emotional well being of children and youth.
Gaga announced on her Born This Way Foundation website she will support Save the Children's Journey of Hope program, which uses a variety of tools to help young people deal with trauma in the wake of natural disasters.
"Through a curriculum that includes cooperative play, discussion, art, meditation, and mindfulness practices, young people learn to recognize and understand their emotions and develop healthy coping skills," Gaga wrote. "Tens of thousands of youth have benefited from the program since it's development in the wake of Hurricane Katrina and Save the Children is working to bring it to hundreds of thousands more in Texas, Florida and Puerto Rico."
The announcement came on World Mental Health Day, and the Fame Monster has invited all of us to step up and consider making a contribution to the Journey of Hope program to support to mental and emotional needs of children.
"Mental health is just as vital to our wellbeing as physical health. That's true for each of us, everyday, but it's especially important for those coping with disaster and recovering from trauma," wrote Lady Gaga. "We must do everything within our power to support the full, vibrant recovery of these communities, from meeting their immediate needs to helping them to rebuild sustainably."
Beyoncé Releases International Day Of The Girl 'Freedom' Video