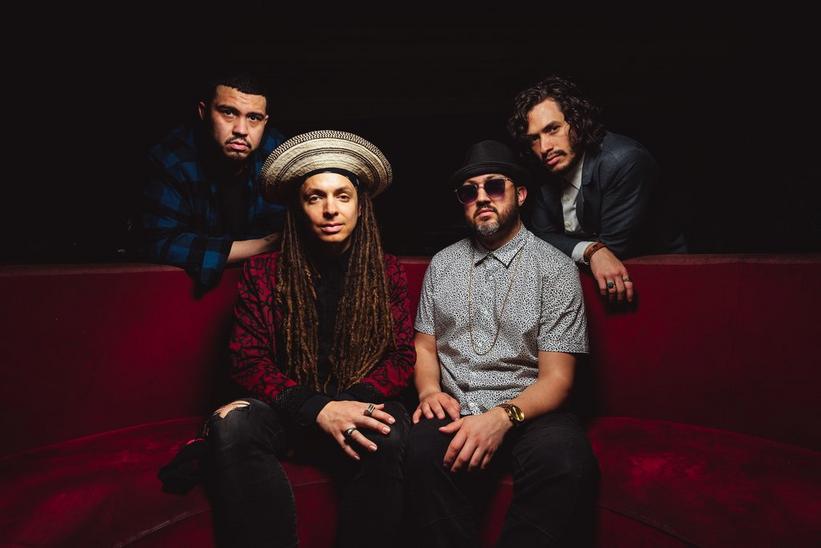 news
Ruben Blades & Making Movies Team Up On "Delilah," Co-Written By Lou Reed
The song is co-penned by Blades and GRAMMY-winning rock icon Lou Reed in an epic music collaboration brought together by the topic of immigration
GRAMMYs
/
May 3, 2019 - 10:38 pm
Kansas City band Making Movies, whose Afro-Latin rock rhythms have invaded NPR's Tiny Desk and gotten the attention of Rolling Stone, have dropped the third single off their forthcoming album ameri'kana. Titled "Delilah," the track features co-writes from Latin GRAMMY-winning singer/songwriter and musician Rubén Blades and the late GRAMMY-winning rock legend Lou Reed.
"Delilah"'s lyrics touch on the tragic realities of immigration when hope for starting a new life is met with the challenges immigration policies can bring. "I was beaten, finger printed, deported / for the love of Delilah," Blades sings.
The song was written by Blades and Reed during a week of music making in the east coast in the late '80s. Blades' "Letters To The Vatican" was one of the songs that came out of the session, but "Delilah" was left unfinished.
"Lou and I got together in 1986, or 1987, to write songs for my first album in English, Nothing But The Truth. We were together for a week I believe, in an isolated place he had in the New Jersey woods," Blades said in a statement to the Recording Academy. " We made a deal beforehand, that any idea or lyric or anything we came up with during that time would be shared 50/50. We began with this but did not [finish] it then. I did some time after and, as agreed, we share the credit."
Making Movies, adding their touch of percussion and guitars, is now helping bring the song to life. Frontman Enrique Chi said, "This story is as valid today as it was 30 years ago when they wrote the song." The song is also the latest collab between the musicians, both of whom have roots in Panama.
"It is the most amazing gift to work with Rubén who is an unparalleled artistic force," Chi said. "He has mentored and inspired us––and has affirmed our belief that music is a powerful tool for illuminating stories that need to be told."
ameri'kana will be out May 24.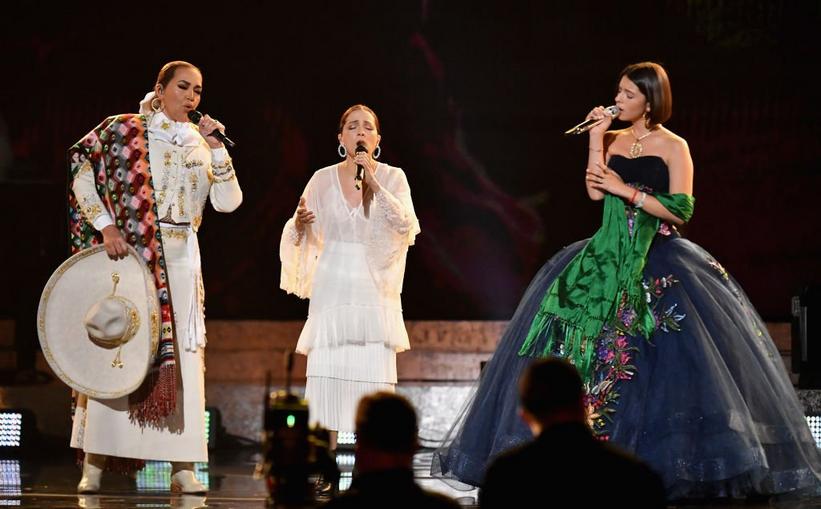 Aida Cuevas, Natalia Lafourcade and Ángela Aguilar perform during the 2019 GRAMMYs
Photo: Jeff Kravitz/FilmMagic
list
10 Facts About Latin Music At The GRAMMYs: History-Making Wins, New Categories & More
For decades, Latin music has been an indispensable part of the GRAMMYs landscape. Ahead of the 2024 GRAMMYs nominations, here are some milestones in Latin music at Music's Biggest Night.
GRAMMYs
/
Oct 18, 2023 - 03:42 pm
The 2024 GRAMMY nominations are right around the corner — and as always, inspired Latin musical offerings will lie within the heart of the list.
While the Recording Academy's sister academy, the Latin Recording Academy, naturally honors this world most comprehensively, it plays a crucial role in the GRAMMYs landscape just as in that of the Latin GRAMMYs — and there's been crossover time and time again!
On Nov. 10, the world will behold nominations in all categories — including several within the Latin, Global, African, Reggae & New Age, Ambient, or Chant field. Within the world of Latin music, the awards are: Best Latin Pop Album, Best Música Urbana Album, Best Latin Rock or Alternative Album, Best Música Mexicana Album (Including Tejano), and Best Tropical Latin Album. The Recording Academy also offers a GRAMMY Award for Best Latin Jazz album, though that award is a part of a different field. 
Like the Recording Academy and GRAMMYs themselves, these categories have evolved over the years. Along the way, various Latin music luminaries have forged milestones in Academy history.
Ahead of the 2024 GRAMMYs nominations, here are some key facts to know about Latin music's history at the GRAMMYs.
The First Award For Latin Music At The GRAMMYs Was Given In 1975
The first winner for Best Latin Recording was pianist and composer Eddie Palmieri, for 1974's The Sun of Latin Music. Now an eight-time GRAMMY winner, Palmieri took home the golden gramophone in this category at both the 1976 GRAMMYs and the following year for Unfinished Masterpiece.
At the 1980 GRAMMYs, the first group winner was the thrice nominated Afro-Cuban jazz band Irakere, for their 1978 self-titled debut.
Percussionist Mongo Santamaria holds the record for the most nominations within the Best Latin Recording category.
The Sound Of Latin Pop — And The Title Of The Award — Has Shifted Over 40 Years  
Back in 1983, this category was called Best Latin Pop Performance. The first winner was José Feliciano, who took home the golden gramophone for his album Me Enamoré at the 26th GRAMMY Awards.
Best Latin Pop Performance eventually pivoted to Best Latin Pop Album and Best Latin Pop or Urban Album, then back to Best Latin Pop Album — just another example of how the Academy continually strives for precision and inclusion in its categories.
As for most wins, it's a tie between Feliciano and Alejandro Sanz, at four. Feliciano also holds the distinction of having two consecutive wins, at the 1990 and 1991 GRAMMYs.
The Best Latin Urban Album Category Was Introduced In 2007
The first winner in this category was the urban hip-hop outfit Calle 13, for their 2007 album Residente o Visitante.
The first female nominee was Vanessa Bañuelos, a member of the Latin rap trio La Sinfonia, who were nominated for Best Latin Urban Album for their 2008 self-titled album at the 2009 GRAMMYs.
Here's Who Dominated The Best Norteño Album Category
The first GRAMMY winner in the Best Norteño Album category was Los Tigres Del Norte, for their 2006 album Historias Que Contar, at the 2007 GRAMMYs. To date, they have landed four consecutive wins — at the 2007, 2008, 2009, and 2010 GRAMMYs.
The Intersection Between Latin, Rock & Alternative Has Shifted
Best Latin Rock Or Alternative Album; Best Latin Rock, Alternative Or Urban Album; Best Latin Rock/Alternative Performance… so on and so forth.
If that's a mouthful, again, that shows how the Academy continually hones in on a musical sphere for inclusion and accuracy's sake.
Within this shifting category, the first winner was Los Fabulosos Cadillacs, who won Best Latin Rock/Alternative Performance for 1997's Fabulosos Calavera at the 1998 GRAMMYs.
At the 2016 GRAMMYs, there was a tie for the golden gramophone for Best Latin Rock, Urban Or Alternative Album, between Natalia Lafourcade and Pitbull. Overall, the most wins underneath this umbrella go to Maná, with a total of three.
These Artists Made History In Tropical Latin Categories
Over the years, this component of Latin music has been honored with GRAMMYs for Best Traditional Tropical Latin Performance, Best Traditional Tropical Latin Album, Best Tropical Latin Performance, and Best Tropical Latin Album.
The first winner of a GRAMMY for Best Tropical Latin Performance was Tito Puente & His Latin Ensemble, for "On Broadway," from the 1983 album of the same name.
Under the same category, the first female winner was Celia Cruz, for "Ritmo En El Corazón." Overall, Rubén Blades has taken home the most GRAMMYs under this umbrella, with a total of six.
This Was The First Latin Artist To Win Album Of The Year
Ten-time GRAMMY winner and 14-time nominee Carlos Santana holds this distinction for 1999's "Supernatural," at the 2000 GRAMMYs.
This Was The First Spanish-Language Album To Be Nominated For Album Of The Year
That would be Bad Bunny's Un Verano Sin Ti, at the 2023 GRAMMYs; Bad Bunny also performed at the ceremony, but Harry Styles ended up taking home that golden gramophone.
Ditto Música Mexicana — Formerly Known As Best Regional Mexican Music Album
Música mexicana — a broad descriptor of regional sounds, including Tejano — is having a moment in recent years, which points to the incredibly rich GRAMMYs legacy of these musical worlds.
The first winner for Best Mexican-American Performance was Los Lobos, for 1983's "Anselma." For Best Regional Mexican or Tejano Album, that was Pepe Aguilar, for 2010's "Bicentenario."
The Inaugural Trophy For Best Música Urbana Album Went To…
The one and only Bad Bunny, for 2020's El Último Tour Del Mundo. He took home the golden gramophone again at the 2023 GRAMMYs for Un Verano Sin Ti. 
Keep checking back as more information comes out about the 2024 GRAMMYs — and how the Recording Academy will honor and elevate Latin genres once again!
What's Next For Latin Music? A Roundtable Discussion About Reggaetón, Indie Acts, Regional Sounds & More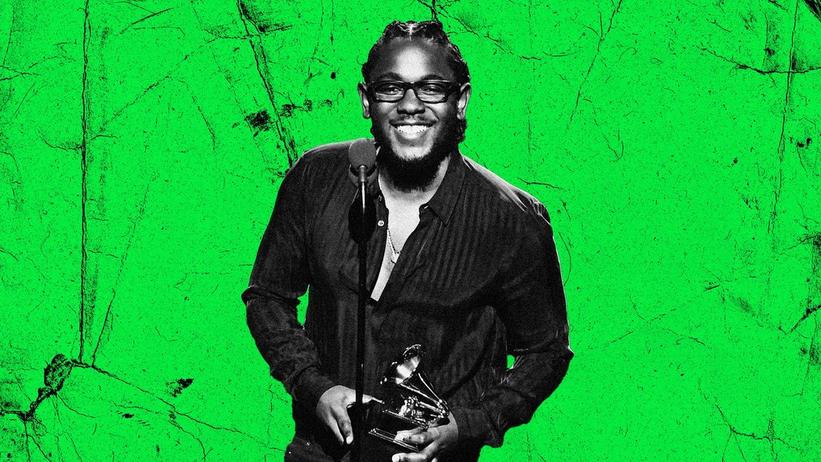 Kendrick Lamar
Photo: Jeff Kravitz/FilmMagic
video
GRAMMY Rewind: Kendrick Lamar Honors Hip-Hop's Greats While Accepting Best Rap Album GRAMMY For 'To Pimp a Butterfly' In 2016
Upon winning the GRAMMY for Best Rap Album for 'To Pimp a Butterfly,' Kendrick Lamar thanked those that helped him get to the stage, and the artists that blazed the trail for him.
GRAMMYs
/
Oct 13, 2023 - 06:01 pm
Updated Friday Oct. 13, 2023 to include info about Kendrick Lamar's most recent GRAMMY wins, as of the 2023 GRAMMYs.
A GRAMMY veteran these days, Kendrick Lamar has won 17 GRAMMYs and has received 47 GRAMMY nominations overall. A sizable chunk of his trophies came from the 58th annual GRAMMY Awards in 2016, when he walked away with five — including his first-ever win in the Best Rap Album category.
This installment of GRAMMY Rewind turns back the clock to 2016, revisiting Lamar's acceptance speech upon winning Best Rap Album for To Pimp A Butterfly. Though Lamar was alone on stage, he made it clear that he wouldn't be at the top of his game without the help of a broad support system. 
"First off, all glory to God, that's for sure," he said, kicking off a speech that went on to thank his parents, who he described as his "those who gave me the responsibility of knowing, of accepting the good with the bad."
He also extended his love and gratitude to his fiancée, Whitney Alford, and shouted out his Top Dawg Entertainment labelmates. Lamar specifically praised Top Dawg's CEO, Anthony Tiffith, for finding and developing raw talent that might not otherwise get the chance to pursue their musical dreams.
"We'd never forget that: Taking these kids out of the projects, out of Compton, and putting them right here on this stage, to be the best that they can be," Lamar — a Compton native himself — continued, leading into an impassioned conclusion spotlighting some of the cornerstone rap albums that came before To Pimp a Butterfly.
"Hip-hop. Ice Cube. This is for hip-hop," he said. "This is for Snoop Dogg, Doggystyle. This is for Illmatic, this is for Nas. We will live forever. Believe that."
To Pimp a Butterfly singles "Alright" and "These Walls" earned Lamar three more GRAMMYs that night, the former winning Best Rap Performance and Best Rap Song and the latter taking Best Rap/Sung Collaboration (the song features Bilal, Anna Wise and Thundercat). He also won Best Music Video for the remix of Taylor Swift's "Bad Blood." 
Lamar has since won Best Rap Album two more times, taking home the golden gramophone in 2018 for his blockbuster LP DAMN., and in 2023 for his bold fifth album, Mr. Morale & the Big Steppers.
Watch Lamar's full acceptance speech above, and check back at GRAMMY.com every Friday for more GRAMMY Rewind episodes. 
10 Essential Facts To Know About GRAMMY-Winning Rapper J. Cole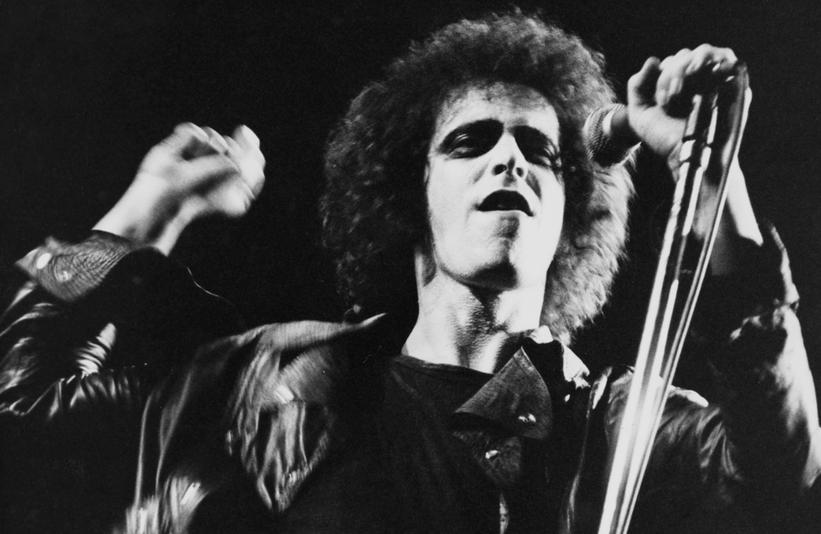 Lou Reed performing in 1973
Photo: Gus Stewart/Getty Images
feature
Lou Reed's 'Berlin' Is One Of Rock's Darkest Albums. So Why Does It Sound Like So Much Fun?
Lou Reed's third album is a harrowing examination of addiction, abuse and suicide. Yet the bleakness lands because it's so beautifully counterweighted.
GRAMMYs
/
Oct 5, 2023 - 01:03 pm
Lou Reed's Berlin begins with a nightmarishly tape-destroyed German count-in — eins, zwei, drei, zugabe — followed by the "Happy Birthday" song. It ends with a bloody suicide in a bed.
Wait, that's the second-to-last track; Berlin actually ends as the narrator callously brushes off said suicide — which happened to be of the mother of his children. The lynchpin track, "The Kids," features a harrowing soundbite of children screaming for their mother.
In between, Reed relates the tale of a relationship that spins out into addiction, prostitution and domestic abuse against the backdrop of the titular city — which, at the time, Reed had never been to.
Berlin profoundly alienated some critics. Rolling Stone castigated it as one of "certain records so patently offensive that one wishes to take some kind of physical vengeance on the artists that perpetrate them...a distorted and degenerate demimonde of paranoia, schizophrenia, degradation, pill-induced violence and suicide."
Likewise, Robert Christgau called the notion of Berlin's artistic accomplishment "horses—" and added that the story of the couple "lousy," with the ambitious, operatic music "only competent." By all accounts, the incomprehension hurt Reed; he pulled a 180 with 1974's glammy Sally Can't Dance.
But despite the content, and the chaos in Reed's personal life at the time — fathoms of drugs, a failing marriage — Berlin is no druggie disaster. In reality, it's one of the crown jewels of the GRAMMY winner's voluminous discography, and a masterclass in finding beauty in the sordid depths of the human condition.
And it's difficult to imagine Berlin's story landing without utterly gonzo music — and a fair amount of ink-black humor.
The key to the former is the GRAMMY-nominated producer Bob Ezrin, who's helped craft any number of epic, ridiculous, fall-on-your-face rock classics. Case in point: a year prior to Berlin, he'd produced Alice Cooper's School's Out; just after, he'd helm Aerosmith's Get Your Wings.
Berlin followed 1972's Transformer — his second album and breakthrough, by way of the epochal "Walk on the Wild Side." Both the album and single's successes were helped along by a very high-profile producer — an ascendant David Bowie.
But as Anthony DeCurtis lays out in his 2017 biography Lou Reed: A Life, Bowie had been attracting credit for Transformer, and Reed started to look like his imitator.
"From the industry perspective, the aesthetic differences between Bowie, Reed and Cooper were meaningless," DeCurtis explains in the book. "Broadly speaking, they were all working the same side of the street — bending gender categories and stunning conventional sensibilities."
Given this perception — and a brawl they'd undergone in a London club over Reed's habits — it was time for Reed to untether from Bowie, just as the latter launched into the stratosphere.
"Lou is out of the glitter thing. He really denounces it," crowed Reed's manager at the time, Dennis Katz. "He's not interested in glam rock or glitter rock. Lou Reed is a rock and roller." Reed and Katz went with the 23-year-old Ezrin, who was riding high on Alice Cooper's success — and seemed like the obvious choice.
With the success of Transformer in the rearview, Ezrin and Reed felt emboldened to devise a work of boundless aspiration. It would be a rock opera — a double concept album with an elaborate booklet, with photographs that depict the downfall of the central couple, Caroline and Jim.
Ezrin booked a wild backing ensemble — including keyboardist Steve Winwood of the Spencer Davis Group, Blind Faith and Traffic; bassist Jack Bruce of Cream; drummer B.J. Wilson of Procol Harum; and Michael and Randy Brecker, respectively on tenor sax and trumpet. As the sessions rolled on, hype broiled around the project.
"It's not an overstatement to say that Berlin will be the Sgt. Pepper of the seventies," blustered Larry "Ratso" Sloman in Rolling Stone. Which is laughable today — but it helps frame Berlin in its time and context.
"When people thought of a concept album, they thought Sgt. Pepper," singer/songwriter Elliott Murphy, who befriended Reed around this period, tells GRAMMY.com. "And Berlin is kind of the Antichrist of Sgt. Pepper."
Just as Sgt. Pepper's Lonely Hearts Club Band used childhood and nostalgia as a launching pad rather than a set of rigid parameters, Berlin — which ended up being a single-disc release — doesn't simply bludgeon you with misery for 49 minutes.
Berlin takes flower from its title track, a barely-there sketch of a romantic scene in the titular city, originally released on Reed's self-titled 1972 debut. As DeCurtis opines in Lou Reed: A Life, "Perhaps it was the song's unfinished quality that appealed to them, leaving space for them to fill with their fantasies of what it might become."
Whatever the case, Reed had a natural facility for expansive narratives. As author Will Hermes explains, Reed's early "mentor and model" was Delmore Schwartz, his English professor at Syracuse University.
"There's humor and there's pathos in equal parts," says Hermes, whose sprawling, fascinating biography, Lou Reed: The King of New York, was released Oct. 3. He's referring to Schwartz and his work, but this extends to his mentee: "Reed was a hilarious guy, from everybody I spoke to, and certainly reading his interviews. So that darkness and humor came together. I don't think a lot of people got that about Berlin when it was first produced."
Reed had taken a theater class at Syracuse, loved Federico Fellini in college, and remained a cinephile for life. By its very nature, the episodic, operatic format of Berlin precludes monotony; each song examines this doomed coupling from a different angle.
Sure, every facet of the Berlin tale is cursed. But Reed explains why it's cursed — including from Jim and Caroline's warring perspectives, as on "Jim Says," "Caroline I" and "II" and beyond. Which gives it innate narrative variety, as the listener ping-pongs through the sordid tale.
"'The Bed' and 'The Kids' are very powerful experiences, but not really a hoot," Stickles says of Berlin's B-side. "But the A-side is a pretty big hoot. Like, 'Caroline Says I' rocks. 'How Do You Think It Feels' — these are fun, big rockers, and it's got the funny flutes and clarinets as well."
And while Reed is unflinching in his depictions of violence and suffering, that quality doesn't render him a bore on Berlin — Reed being Reed, it makes him a live wire.
"Berlin is not that one-dimensional; it's not a single-note record," singer/songwriter and Reed head Jerry David DeCicca, who's just released his latest album New Shadows, tells GRAMMY.com. "It might be shades of some of those things, but that's what makes it interesting."
This eclecticism extends to the music, which never rolls over and cries in its milk, but frequently detonates with goofy, stadium-sized, Meat Loaf-esque jubilance. But despite its pedigree and context within a specific chapter of hard rock, Berlin sounds oddly singular.
Patrick Stickles, the lead singer of the rock band Titus Andronicus and a Reed acolyte, calls Berlin "far more proggy than your typical Lou Reed material."
"It's very ornate, but it doesn't really sound like Yes or King Crimson or whatever was going on at that time," Stickles tells GRAMMY.com," because he's still writing with his favorite two or three chords."
"It just doesn't sound like a lot of records from that time period," DeCicca says. "So I don't think he was trying to fit in."
DeCicca then considers the wider scope of Reed's catalog: "He made another record after that, the next year, that was just incredibly different [Sally Can't Dance]. Which I'm sure was in some part a reaction to it. But how conscious or unconscious is probably a little bit debatable. I mean, he was not somebody who wanted to repeat himself."
In the end, Berlin resonates due to Reed's boundless audacity — and the sheer oddness that permeates its grooves, from start to finish.
"That's probably his No. 1 virtue as a writer — that he always goes there," GRAMMY nominee Will Sheff, who's struck out solo after two decades fronting Okkervil River, tells GRAMMY.com. "I think his main innovation is that he took the guardrails off of subject matter." (Tonalities, too: whether this was intentional or not, Sheff calls 1967's The Velvet Underground & Nico "one of the most f—ed up, cheap, amateurish things that you've ever heard.")
Sheff and his Okkervil River bandmates clung to Berlin during desperate, ragged tours of yore: today, he marvels at the contradictions of its studio dynamic.
"Based on a lot of the accounts, it sounds a little bit like Bob Ezrin was kind of dragging him through the process of making it," Sheff says. "It kind of sounds like a f—ed up, surly, stuck in molasses guy, who's being sort of dragged out of bed and forced into the studio, where there's a string section waiting for him."
(Was Reed on fire in the studio, or being "dragged" by Ezrin? "I think it was a bit of both," Hermes says. "There were a lot of drugs and alcohol involved, but they were working really hard, being really ambitious.")
However checked out Reed was or wasn't, Ezrin brought his consummate showmanship to the party. "And that's part of what makes Berlin fun — he really honors Lou Reed's ambitions, maybe more than Lou was honoring them at the time. I wouldn't call it joyous, but there is a lot very butch [energy], like, 'I'm just a guy strutting down the street in Berlin, and I'm a tough man.' I find that stuff very charming."
Sure, Berlin may be exactly how Sheff describes it: "excessively dark…sick, diseased, kind of broken heart of a masculine anger and sorrow." Against that pitch-black backdrop, every overenthusiastic drumfill, expensive string flourish and brutal joke truly sparkle. (As per the latter: ("This is a bum trip," Caroline complains about domestic battery.)
Despite the sting of critical rejection, Reed continued pursuing long-form, narrative works throughout his career. These included what Hermes calls "three experimental quote-unquote musical theater pieces.") These were with the visionary Robert Wilson — one based on H.G. Wells' The Time Machine, another based on Edgar Allen Poe, and another in Lulu, which germinated into a polarizing 2011 album of the same name with Metallica.
And Reed always felt strongly about Berlin. In 2006, he revived it for a stage show, which would be released two years later as Berlin: Live at St. Ann's Warehouse. As Hermes put it, "The performance was frequently gorgeous and a bitter pill: magnificent, overwrought, pretentious, full of thematic misogyny." In other words, it's a lot — and it deals in far more than you-know-what quality.
"Lots of content in life is depressing," DeCicca says, "but that doesn't mean you write off people's experiences as not being worth engaging with."
Half a century on, Berlin isn't merely worth engaging with — it remains brazen and captivating, a looking glass into the heart of darkness.
Living Legends: John Cale On How His Velvet Underground Days & Love Of Hip-Hop Influenced New Album Mercy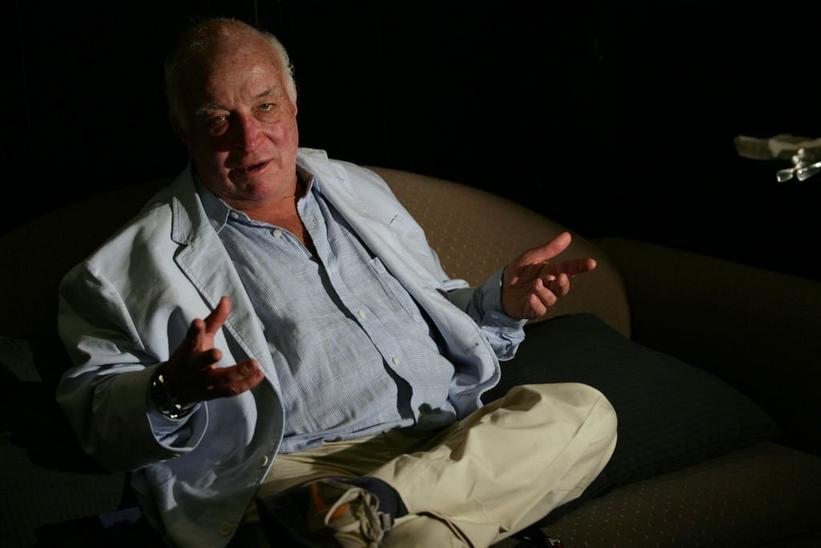 Seymour Stein in 2007
Photo: Edward Wong/South China Morning Post via Getty Images
feature
Remembering Seymour Stein: Without The Record Business Giant, Music Would Be Unrecognizable
The music man who signed everyone from the Ramones to Madonna will be profoundly missed throughout the global music community. He passed away on Apr. 8 at 80.
GRAMMYs
/
Apr 7, 2023 - 03:33 pm
There's a Belle and Sebastian song titled "Seymour Stein" that evokes a real-life, lavish feast between the soft-spoken Scottish indie band and the record company executive.
In the 1998 ballad, singer Stuart Murdoch details the tension between their working class identities and the dizzying prospects that Stein held in the palm of his hand. "Promises of fame, promises of fortune/ L.A. to New York/ San Francisco, back to Boston," Murdoch dreamily sings. But he demurs, thinking of a girl back home in the country: "My thoughts are far away."
There was a very good reason Murdoch and company associated Stein with an almost blindingly paradisiacal vision of music success. For an entire generation of alternative weirdos, Stein — the co-founder of Sire Records and vice president of Warner Bros. Records — was the guy who made it happen.
Sadly, Stein passed away on April 2 at his home in Los Angeles of cancer at the age of 80. This seismic loss to the global music community has rightfully earned tributes from far-flung corners of the music industry. Many, like his signee Madonna, openly pondered where their lives would be without his razor-sharp perception and adoration of all things music.
Think of the three-or-four-chord powderkeg of the Ramones' 1977 self-titled debut, and the CBGB-adjacent army that answered to its detonation: Talking Heads, the Pretenders, Richard Hell and the Voldoids — on and on. Stein signed them all to Sire, either initiating their careers, as per the Ramones, or heralding their second acts, as he did the Replacements.
That paradigm arguably amounted to the biggest shift in guitar-based music since the Beatles — the ratcheting-down of opulent '70s rock into something leaner, meaner, and arguably more honest. But even that's just the tip of the iceberg when it comes to Stein's influence on music and culture at large.
Stein was the man who signed Madge, a profoundly pivotal figure in the following decade. And the rest of his resume was staggering: the Smiths, the Cure, Seal, k.d. lang, Brian Wilson, Lou Reed, Body Count… the list goes on.
He helped to establish the Rock & Roll Hall of Fame in Cleveland, by way of the foundation of the same name, initiated by Ahmet Ertegun in 1983 — and was himself inducted in 2005. In 2018, the Recording Academy bestowed him with a coveted Trustees Award, which acknowledged his decades of service to the music community.
Indeed, the music man's loss reverberates throughout the world's leading society of music people.
"Seymour Stein was one of the greatest A&R executives of all time," Ruby Marchand, the Chief Awards & Industry Officer at the Recording Academy, tells GRAMMY.com. "His passion, magnetic energy and natural curiosity underscored a lifelong dedication to unique artistry.
"He especially prized the art of songwriting and had an encyclopedic knowledge of songs, often bursting out in song to regale and delight friends and colleagues," recalls Marchand, who worked with Stein for decades. "Seymour traveled the globe for decades and basked in the glow of discovering emerging artists singing to small audiences, from Edmonton to Seoul.
"He was a doting mentor, advisor, cheerleader and advocate for hundreds of us in the industry worldwide," she concludes. "We cherish him and miss him terribly, and know how fortunate we were to have had him in our lives."
The Recording Academy hails the late, great Stein for his monumental achievements in the music industry — ones that have fundamentally altered humanity's universal language forever.
Mogul Moment: How Quincy Jones Became An Architect Of Black Music