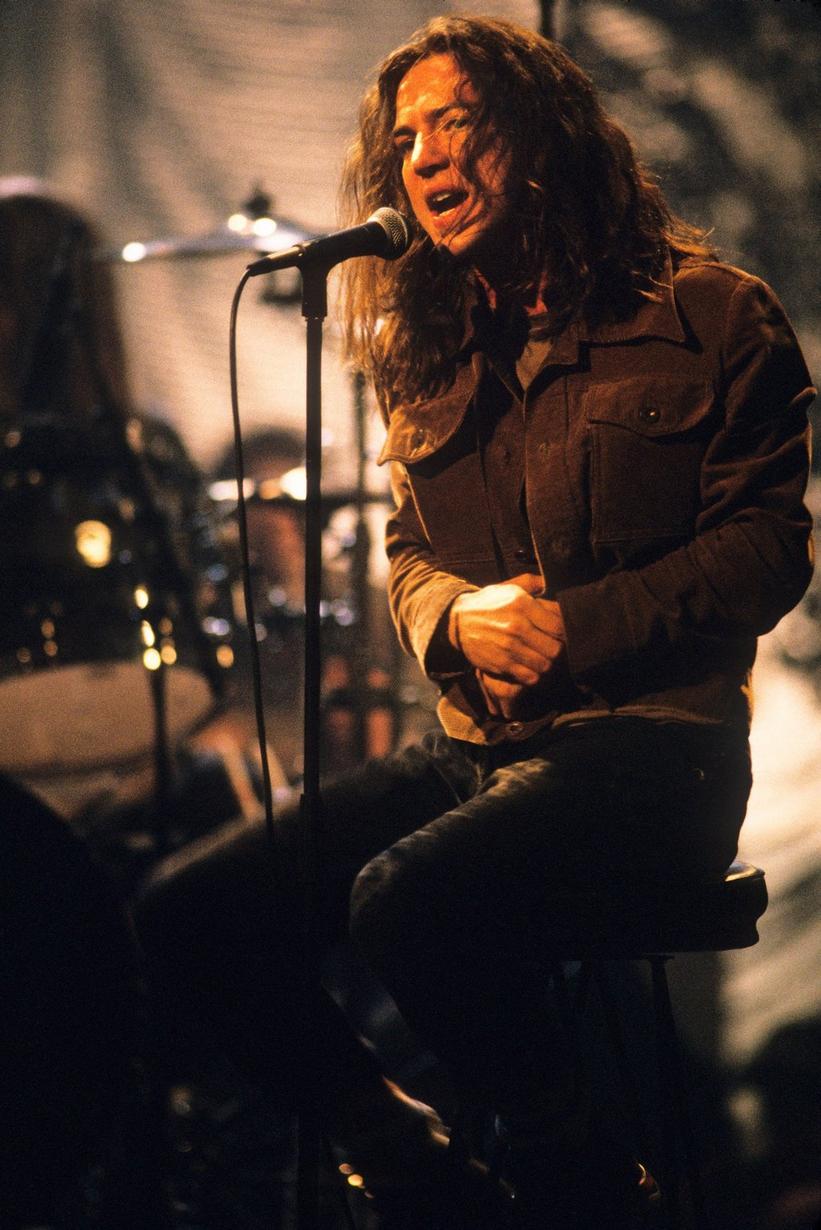 Photo by Kevin Mazur/WireImage
news
How Pearl Jam's "Unplugged" Performance Captured The Grunge Gods' Pop Cultural Rise
To commemorate the forthcoming release of RSD exclusive 'MTV Unplugged (3/16/1992),' the Recording Academy spoke with director Joel Gallen about how the then-new band approached their MTV acoustic set
GRAMMYs
/
Nov 27, 2019 - 12:55 am
For the last decade or so, Record Store Day and Record Store Day Black Friday have been the venues through which bands have chosen to offer their fans feverishly anticipated album reissues and first-runs on vinyl. One of the most celebrated stars of this year's Black Friday event—taking place Nov. 29 at participating record stores across the U.S.—is Pearl Jam's MTV Unplugged (3/16/1992), the long-awaited official release of the band's unforgettable acoustic performance from the pioneering MTV show. Recorded on March 16, 1992 and aired less than two months later on May 13, 1992, Pearl Jam's "Unplugged" episode is notable for capturing the band as it successfully navigated an unfamiliar setting in the very early stages of its still-thriving career.
While bootleg audio files of the performance have been floating around fan circles for years, the Record Store Day Black Friday vinyl release of MTV Unplugged (3/16/1992) marks the first time fans can purchase an official, band-sanctioned version of the album. (It should be noted that previously a DVD of the performance was included in some versions of the 2009 reissue of their debut album Ten, but no standalone audio version was made available at that time.) This vinyl release of MTV Unplugged (3/16/1992) contains all six tracks from the original Unplugged television broadcast, as well as the inclusion of "Oceans," which did not make it to air.
To help commemorate the release of MTV Unplugged (3/16/1992), the Recording Academy spoke with "MTV Unplugged" director Joel Gallen about shooting the noteworthy episode as a first-time director and about how the band—vocalist Eddie Vedder, bassist Jeff Ament, guitarists Stone Gossard and Mike McCready, and then-drummer Dave Abbruzzese—approached their acoustic set with equal parts refined musicality and unfiltered bravado.
While Gallen's impressive production and directorial resume includes a variety of memorable musical events, movies and comedy specials ("Not Another Teen Movie," "Zoolander," the 2003 Super Bowl Halftime Show, 17 Rock and Roll Hall of Fame induction ceremonies, the last 14 years of "Comedy Central Roasts" and the Peabody Award-winning post-September 11 benefit concert special "America: A Tribute to Heroes"), he charted his first professional successes at MTV in the late 1980s and early 1990s. During this prolific period, Gallen produced the MTV Video Music Awards and the MTV Movie Awards, while also working on some of the most memorable episodes of "MTV Unplugged"'s earliest days—including iconic shows from Paul McCartney, Eric Clapton and Pearl Jam.
Joel Gallen: During my first few years of working on "Unplugged," we used to shoot multiple episodes within a single day to help on production costs and get more bang for our buck. We actually shot three shows on this particular day: one with Boyz II Men, Joe Public and Shanice around two or three in the afternoon, the very famous one with Mariah Carey around seven or eight that night, and then Pearl Jam at about midnight. I remember it was so cold that day and we had just had a snowstorm, so the Pearl Jam fans were waiting outside for hours in the freezing cold. When it was time for the show to actually start taping, they were enthusiastic and ready to go.
Up until that point in my MTV career, I was mostly just a producer. However, I usually operated as a bit of a backseat director and was always very involved with the production work, the editing, getting the right shots, and all that. Once I heard we were going to be doing an "Unplugged" episode with Pearl Jam, I went to Doug Herzog, my boss at MTV, and I told him that I would really like to direct it. Not only was I a big fan and already knew their music, but also it was the third episode of a single-day shoot, which seemed like a lot to ask of any director. In this specific case, that was Larry Jordan, who directed the first two episodes that day. Doug gave me the green light and this ended up being the first show I ever directed in my life.
At the time, both "Unplugged" and Pearl Jam were in relatively similar places in their career arcs—both were relatively new but equally on the brink of massive stardom and pop-cultural ubiquity. "Unplugged" was still finding its footing as being more than just a television show, having only released Paul McCartney's episode as an album and still being months away from releasing the juggernaut Eric Clapton "Unplugged" album. Similarly, Pearl Jam had experienced some success with the release of their debut album Ten, but at the time of their "Unplugged" taping, had only released "Alive" as their sole single to radio. Because of this, some MTV executives considered having the young band appear on the show at such a crucial momentum-building time as somewhat of a risk.
Joel Gallen: For the most part, I think most people at MTV were pretty excited about having a Pearl Jam "Unplugged" episode, but there might've been some concern because they were relatively unknown at the time. If there were some MTV folks who did feel that way, they minimized the risk by scheduling them on the same day that we were already recording two huge names: Mariah Carey and Boyz II Men. It might've been in their minds that, even if the Pearl Jam "Unplugged" didn't work, it wouldn't exactly be wasting production funds because we were doing the other two no matter what.
Some of the more conservative executives might've thought Pearl Jam was risky, but it was MTV and rock music was still doing very well on the channel at the time. You have to remember, this was 1992 and about six months after Pearl Jam's "Unplugged," we had the most rock and roll MTV Video Music Awards ever: 5,000 screaming fans on the floor of UCLA's Pauley Pavilion with all the VIP and industry people around the sides. That night, on the same stage we had Pearl Jam, Nirvana, Red Hot Chili Peppers, The Black Crowes, Def Leppard, Eric Clapton, Guns N' Roses with Elton John on piano, and we also did a live remote with U2. That night was actually the second time I got to work with Pearl Jam and we've worked together about 15-20 times since then.
For any trepidation that Pearl Jam's youth and inexperience may have potentially produced in the MTV offices, one would only need to see their seemingly limitless energy, powerfully expressive musical abilities and charismatically emotive frontman commanded every stage on which they performed to have any fears put to rest. Although the acoustic setting of "Unplugged" would find them playing on rented instruments with no real rehearsal just a few short days after completing their grueling first-ever European tour, the band unquestionably rose to the challenge of harnessing their raw electric roar into a more nuanced acoustic approach. While "Unplugged" would require they play without the benefit of some of their signature sonic tools—guitar distortion, amp feedback, wah pedals—they successfully transformed a small slice of their song catalog and, according to Gallen, remained incredibly photogenic in the process.
Joel Gallen: You know how "Unplugged" works: the band walks out, everybody applauds, and then the rest is their show. Pearl Jam is just spectacular in that kind of setting. The whole band was just so raw and sensational. From a directing standpoint, I just had to try and put my cameras in the right place, anticipate the energy of the band, and react to the moments they were creating. In rehearsal, they gave us no heads up as to what they had planned. They just sort of strummed through the songs, so I didn't know what all they were going to do once the show started.
As a director and producer, I don't know that there's a better close-up in rock and roll history than Eddie Vedder singing. I've shot Bono, I've shot Springsteen, I've shot Prince—I love them all and they all give great close-ups, but there's no one better than Eddie Vedder. The energy and feeling and passion that you feel coming out of him when he's singing, especially all throughout that "Unplugged," is truly unsurpassed.
While the band played their more reserved tracks like "Alive," "Oceans" and "Black" in a somewhat composed manner, the more rambunctious numbers like "Jeremy," "State of Love And Trust" and "Even Flow" found the band negotiating the "Unplugged" setting with a more constrained, dog-on-a-chain demeanor. By the time the band hit the escalating climax of the frenetic "Porch," Ament was playing his bass while standing on top of the kick drum as Vedder was creating the most iconic visual of their "Unplugged" set by using a sharpie to write "PRO-CHOICE!!!" down his entire left arm and onto the back of his hand. In fact, eagle-eyed viewers will spot that "Even Flow" was actually played after "Porch" (even though the two songs were broadcast in reverse order) due to the fact that the scrawled exclamation points can be seen on Vedder's hand, peeking out from under the sleeve of his jacket. At the end of "Porch," the broadcast closer, Ament launched his bass offstage to the open arms of his sure-handed guitar tech.
Joel Gallen: We only had like five or six cameras to work with and I had a super helpful Assistant Director named Christine Clarke, now Christine Bradley, who helped make sure it turned out magical. However, I've got to give credit to my long-lens close-up camera operator, John Meikeljon, because he was the one who somehow got an in-focus shot of Eddie writing "PRO-CHOICE!!!" down his arm with a sharpie. It was really such a magnificent visual and a wonderfully emotional moment.
I also thought Jeff's bass toss at the end of "Porch" was a really great closing moment. I've been lucky enough to shoot three really cool guitar tosses: Jeff at the Pearl Jam "Unplugged" show, Nirvana's Krist Novoselic at the 1992 VMAs where his bass came back down and hit him on the head, and then Prince's incredibly memorable guitar tossing after he played "While My Guitar Gently Weeps" with Tom Petty and Jeff Lynne at the 2004 Rock 'n' Roll Hall of Fame induction ceremony. Quick story: Prince barely made it to rehearsal for that performance and when we got him plugged in, he was just kind of strumming around and making sure his levels were okay. I asked, "You're going to really give it to us tonight, right?" and he just smiled really big at me and casually said, "Don't worry about it." That's all he said to me and then later that night he just ferociously unleashed that unforgettable guitar solo during the performance.
As with most "Unplugged" sessions, the band played more songs than could be included in the 30-minute run time of the show's early days. In Pearl Jam's case, the tracks they recorded that didn't make it to broadcast were "Oceans" and their cover of Neil Young's "Rockin' In The Free World." While their "Unplugged" version of "Oceans" made its first official appearance on the "MTV Unplugged" DVD that accompanied the band's 2009 reissue of Ten and it appears on the vinyl release of MTV Unplugged (3/16/1992), their "Unplugged" version of Young's "Rockin' In The Free World" is not included on either the 2009 reissue DVD or the new vinyl release for this year's Record Store Day Black Friday.
Joel Gallen: I do remember shooting "Rockin' In The Free World" but I don't know why it didn't make broadcast or get released in audio form. Since it was a part of the encore, maybe they knew it wasn't going to be in there and they played it a bit looser or something like that, but I'm just guessing. Now that I think about it, probably the simple reason why it didn't make it to broadcast is that "Unplugged" was still a half-hour show at that point and there just wasn't enough time for it. I mean, what song would you cut to put "Rockin' In The Free World" in its place, that's the question. We weren't going to get a full hour for such a new band, which would've been the only other option. Even Mariah Carey was still only getting a half-hour show at that point.
For Gallen, directing the Pearl Jam "Unplugged" episode not only signaled the start of his directing career, but it also began his professional relationship with the band and his personal friendship with Vedder. Gallen went on to produce quite a few more memorable moments with Vedder and the band, including their scorching performance of "Rockin' In The Free World" alongside Young at the 1993 MTV Video Music Awards and Vedder's induction speech (and three-song performance) of The Doors at the 1993 Rock and Roll Hall of Fame induction ceremony.
Joel Gallen: I've done a lot of big music shows and events over the years and I still think that with everything that I've done, one of the most significant programs with the most personal meaning to me has to be this Pearl Jam "Unplugged" show. When I first played it back in the MTV offices, everyone was really blown away. There's a reason why Pearl Jam's "Unplugged" has really stood the test of time and why the band has always loved it and cites it as an important moment in their history. The Pearl Jam "Unplugged" episode was also what formed a really cool bond between me and Eddie. We've worked together a lot over the years and almost every time I see him, we end up talking about it in some way. I'm lucky enough to have this beautiful professional and personal connection with the guy and it all started with their "Unplugged" taping.
Nirvana Manager Danny Goldberg Talks 25 Years of 'MTV Unplugged In New York'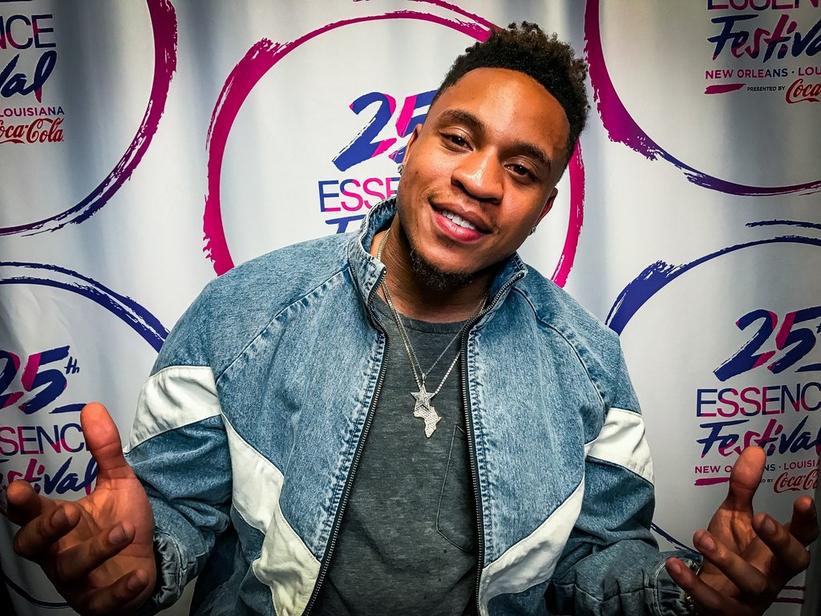 news
Rotimi On Performing At ESSENCE Fest, Growing Up African-American & More
The Nigerian-American singer and actor sat down with the Recording Academy to talk about what inspired his latest album, 'Walk With Me'
GRAMMYs
/
Jul 8, 2019 - 10:04 pm
In 2015, Rotimi stepped into the New Orleans Superdome for the first time to experience the magic of ESSENCE Fest. Four years later, in 2019, the "Love Riddim" singer returned to the celebration as a performer, something he said was spoken into existence.
"Last year me and my manager had a conversation and I said, 'Listen, I'm going to be on the [ESSENCE] mainstage this year. 365 days later, we did it," Rotimi told the Recording Academy at the 25th annual ESSENCE Fest.
Rotimi, also an actor on Starz' "Power," has evolved since his last album, 2017's Jeep Music, Vol.1. The singer said he really hit home with its follow-up, the recently released Walk With Me, a project he worked hard for, putting in hours in the studio after filming on set.
"Walk With Me is the first time I actually felt like I was giving myself as an artist, and personally I feel like with everything else I have going on I wanted to show people that this is really what I do," he said. "I wanted people to understand who Rotimi is, who Rotimi was before, who I want to be and just understand my growth and the journey and my passion for what I do."
Part of why the album felt like such a representation of him is because it embodies beats of his African roots, something he said was very present growing up Nigerian-American.
"I grew up with a lot of Fela Kuti and I grew up with Bob Marley," he said of his musical roots. "But I also grew up with Carl Thomas and Genuine and Usher, so there was a genuine mixture of who I am and what I've grown up to listen to. The actual Walk With Me project was a mixture of influences of Akon and Craig David."
Mumu Fresh On What She Learned From Working With The Roots, Rhyming & More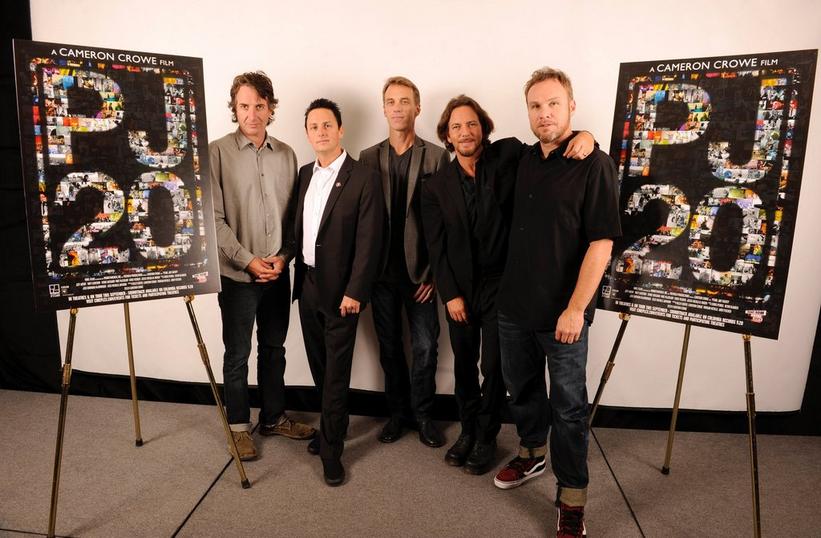 Photo: Kevin Mazur/WireImage.com
news
Pearl Jam Named Record Store Day 2019 Ambassadors
Pearl Jam's Mike McCready says "if you love music," record stores are the place to find it
GRAMMYs
/
Feb 13, 2019 - 04:05 am
Record Store Day 2019 will arrive on April 13 and this year's RSD Ambassadors are Pearl Jam. Past ambassadors include Dave Grohl, Metallica, Run The Jewels (Killer Mike and El-P), and 61st GRAMMY Awards winner for Best Rock Song St. Vincent.
McCready was also the 2018 recipient of MusiCares' Stevie Ray Vaughan Award.
The band was formed in 1990 by McCready, Jeff Ament, Stone Gossard, and Eddie Vedder, and they have played with drummer Matt Cameron since 2002. They have had five albums reach No. 1 on the Billboard 200 and four albums reach No. 2.
"Pearl Jam is honored to be Record Store Day's Ambassador for 2019. Independent record stores are hugely important to me," Pearl Jam's Mike McCready said in a statement publicizing the peak-vinyl event. "Support every independent record store that you can. They're really a good part of society. Know if you love music, this is the place to find it."
With a dozen GRAMMY nominations to date, Pearl Jam's sole win so far was at the 38th GRAMMY Awards for "Spin The Black Circle" for Best Hard Rock Performance.
Pearl Jam will be performing on March 3 in Tempe, Ariz. at the Innings festival, on June 15 in Florence, Italy at the Firenze Rocks Festival and at another festival in Barolo, Italy on June 17. On July 6 Pearl Jam will headline London's Wembley Stadium.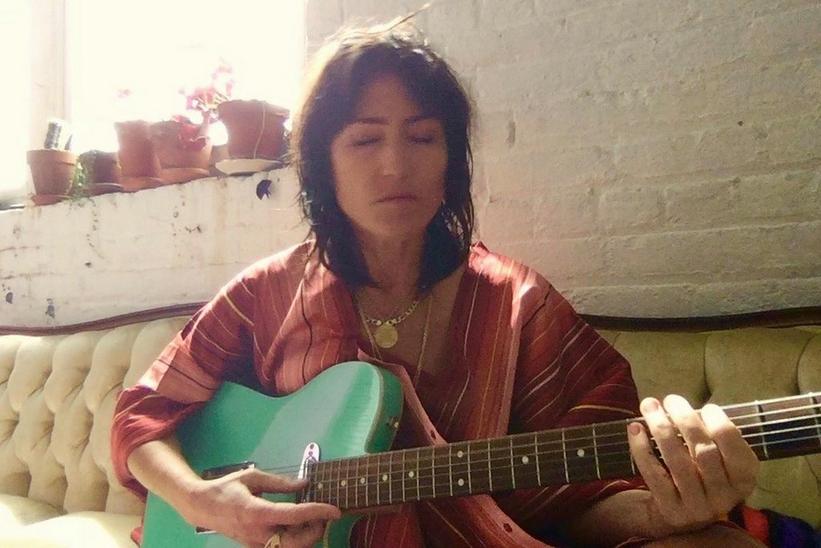 news
Quarantine Diaries: Joan As Police Woman Is Bike Riding, Book Reading & Strumming D'Angelo
As the coronavirus/COVID-19 pandemic continues to rock the music industry, the Recording Academy reached out to a few musicians to see how they were spending their days indoors
As the coronavirus/COVID-19 pandemic continues to rock the music industry, the Recording Academy reached out to a few musicians to see how they were spending their days indoors. Today, singer/songwriter Joan Wasser of Joan as Police Woman, whose forthcoming covers album, COVER TWO, includes tracks by The Strokes, Prince, Talk Talk, and more, shares her Quarantine Diary.
Thursday, April 2
[10 a.m.-12 p.m.] Went to bed at 4 a.m. last night after getting drawn into working on a song. Put on the kettle to make hot coffee while enjoying an iced coffee I made the day before. Double coffee is my jam. Read the news, which does not do much for my mood. Catch up with a few friends, which does a lot of good for my mood. Glad it goes in this order.
[12 p.m.-2 p.m.] Make steel cut oats with blueberries, raspberries, strawberries, fresh ginger, fresh turmeric, a sprinkling of cinnamon and cardamom, and of course, coconut butter to melt on top. If you're not into coconut butter (sometimes marketed as coconut "manna"), I'd suggest just going for it and getting it (or ordering it) and putting it on your sweet potatoes, your oats, anywhere you'd put butter. I'm not vegan but I do enjoy hearing the tiny scream uttered by a strawberry as I cut into it.
Contemplate some yoga. Contamplate meditating. Do neither. Resume work on the song I want to finish and send today. I have a home studio and I spend a lot of my time working on music here. The song is a collboration sent to me from Rodrigo D'Erasmo in Milano that will benefit the folks who work behind the scenes in the music touring system in Italy.
[2 p.m.-4 p.m.] I traded in a guitar for a baritone guitar right before all this craziness hit but hadn't had the time to get it out until now. I put on some D'Angelo, plugged into my amp and played along as if I were in his band. Micahel Archer, If you're reading this, I hope you are safe and sound and thank you immensely for all the music you've given us always.
[4 p.m.-6 p.m.] Bike repair shops have been deemed "necessary," thank goodness, because biking is the primary way I get around and I need a small repair. I hit up my neighborhood shop and they get my bike in and out in 10 minutes, enough time to feel the sun for a moment.
I ride fast and hard down to the water's edge and take in a view of the East River from Brooklyn. There are a few people out getting their de-stress walks but it is mostly deserted on the usually packed streets.
[6 p.m.-8 p.m.] Practice Bach piano invention no. 4 in Dm very, very, very slowly. I never studied piano but I'm trying to hone some skills. Realize I'm ravenous. Eat chicken stew with wild mushrooms I made in the slow cooker yesterday. It's always better the second day.
[8 p.m.-10 p.m.] Get on a zoom chat with a bunch of women friends on both coasts. We basically shoot the sh*t and make each other laugh.
Afterwards I still feel like I ate a school bus so I give into yoga. I feel great afterwards. This photo proves I have a foot.
[10 p.m.-12 a.m.] Record a podcast for Stereo Embers in anticipation of my new release on May 1, a second record of covers, inventively named COVER TWO. Continue to work on music (it's a theme).
[12 a.m.-2 p.m.] Tell myself I should think about bed. Ignore myself and confinue to work on music.
[2 a.m.-4 a.m.] Force myself into bed where I have many books to choose from. This is what I'm reading presently, depending on my mood. Finally I listen to Nick Hakim's new song, "Qadir," and am taken by its beauty and grace. Good night.
If you wish to support our efforts to assist music professionals in need, learn more about the Recording Academy's and MusiCares COVID-19 Relief Fund.
If you are a member of the music industry in need of assistance, visit the MusiCares website.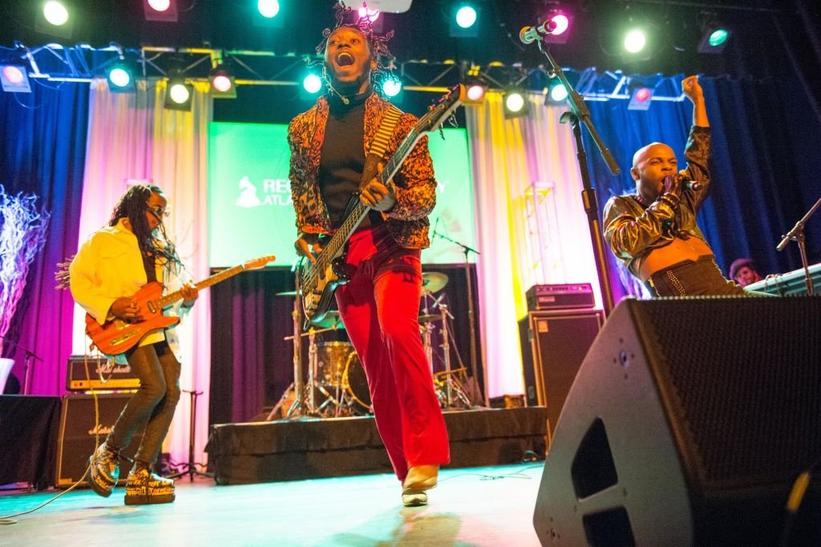 Hero The Band perform at the Recording Academy Atlanta Chapter Annual Membership Celebration
Photo: Marcus Ingram/WireImage
news
Report: Music & Culture Infrastructure Can Create Better "Future Cities"
How sound planning for a creative future in our urban areas makes all the difference for artists and musicians
GRAMMYs
/
Oct 24, 2019 - 01:27 am
The future, as they say, is now. And for music makers around the world, building a future for themselves often starts at home, in their local creative community and in the city where they live. While technology has expanded communication and made the world smaller, cities continue to grow, making planning for the future a critical cultural mission of the present.
To that end, a new report by global organization Sound Diplomacy titled "This Must Be The Place" examines, "The role of music and cultural infrastructure in creating better future cities for all of us." The 37-page deep dive into community planning and development highlights the importance of creative culture in what it calls "Future Cities."
"The government defines 'Future Cities' as 'a term used to imagine what cities themselves will be like," the report states, "how they will operate, what systems will orchestrate them and how they will relate to their stakeholders (citizens, governments, businesses, investors, and others),'"
According to the report, only three global cities or states currently have cultural infrastructure plans: London, Amsterdam and New South Wales. This fact may be surprising considering how city planning and sustainability have become part of the discussion on development of urban areas, where the UN estimates 68 percent of people will live by 2050.
"Our future places must look at music and culture ecologically. Much like the way a building is an ecosystem, so is a community of creators, makers, consumers and disseminators," the report says. "The manner in which we understand how to maintain a building is not translated to protecting, preserving and promoting music and culture in communities."
The comparison and interaction between the intangibility of culture and the presence of physical space is an ongoing theme throughout the report. For instance, one section of the report outlines how buildings can and should be designed to fit the cultural needs of the neighborhoods they populate, as too often, use of a commercial space is considered during the leasing process, not the construction process, leading to costly renovations.
"All future cities are creative cities. All future cities are music cities."
On the residential side, as cities grow denser, the need increases for thoughtful acoustic design and sufficient sound isolation. Future cities can and should be places where people congregate
"If we don't design and build our future cities to facilitate and welcome music and experience, we lose what makes them worth living in."
For musicians and artists of all mediums, the answer to making—and keeping—their cities worth living in boils down to considering their needs, impact and value more carefully and sooner in the planning process.
"The report argues that property is no longer an asset business, but one built on facilitating platforms for congregation, community and cohesion," it says. "By using music and culture at the beginning of the development process and incorporating it across the value chain from bid to design, meanwhile to construction, activation to commercialisation, this thinking and practice will result in better places."
The report offers examples of how planners and leaders are handling this from around the world. For instance, the Mayor Of London Night Czar, who helps ensure safety and nighttime infrastructure for venues toward the Mayor's Vision for London as a 24-hour city. Stateside, Pittsburgh, Penn., also has a Night Mayor in place to support and inform the growth of its creative class.
What is a music ecosystem? We believe the music influences and interacts with various sectors in a city. We have designed this infographic to show how music ecosystems work and impact cities, towns and places: https://t.co/0DIUpN1Dll

— Sound Diplomacy (@SoundDiplomacy) August 14, 2019
Diversity, inclusion, health and well-being also factor into the reports comprehensive look at how music and culture are every bit as important as conventional business, ergonomic and environmental considerations in Future Cites. Using the Queensland Chamber of Arts and Culture as a reference, it declared, "A Chamber of Culture is as important as a Chamber of Commerce."
In the end, the report serves as a beacon of light for governments, organizations, businesses and individuals involved in planning and developing future cities. Its core principals lay out guideposts for building friendly places to music and culture and are backed with case studies and recommendations. But perhaps the key to this progress is in changing how we approach the use of space itself, as the answer to supporting music may be found in how we look at the spaces we inhabit.
"To develop better cities, towns and places, we must alter the way we think about development, and place music and culture alongside design, viability, construction and customer experience," it says. "Buildings must be treated as platforms, not assets. We must explore mixed‑use within mixed‑use, so a floor of a building, or a lesser‑value ground floor unit can have multiple solutions for multiple communities."
Be Like Björk: Iceland Unveils New 'Record In Iceland' Initiative