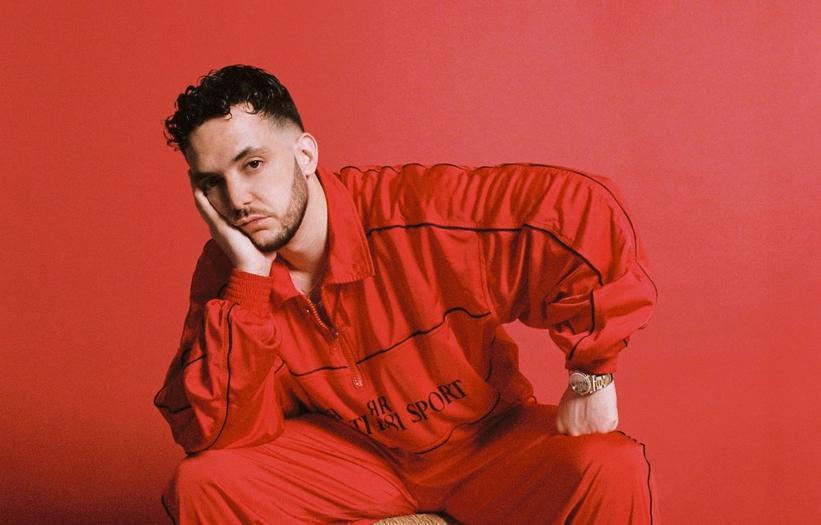 interview
Meet The First-Time GRAMMY Nominee: How C. Tangana Used His 'Own Interpretation Of Life' To Create 'El Madrileño,' An Album That Crosses Genres & Cultures
More than 15 years in the making, C. Tangana is getting the recognition he's always dreamt of as a solo artist. With his latest LP, 'El Madrileño,' the Madrid-born singer proves himself as one of Latin music's most versatile revolutionaries.
GRAMMYs
/
Mar 18, 2022 - 07:19 pm
As soon as El Madrileño — C. Tangana's majestic, all-encompassing tour de force of an album — came out in February of 2021, the Latin music community unanimously agreed that this was one of those rare records that single-handedly define the zeitgeist of an era.
Moving effortlessly from confessional folk-rock to flamenco roots, the album also explores urbano beats, Regional Mexican harmonies and progressive pop. The 14-song LP boasts a stellar gallery of guests and collaborators, including Toquinho, Eliades Ochoa, Jorge Drexler, Kiko Veneno, Andrés Calamaro, José Feliciano, and the Gipsy Kings, among others; a 2022 re-release featured six new songs, including a duet with Nathy Peluso.
It's an unprecedented boom of both critical and commercial success for 31-year-old Antón Álvarez Alfaro, who began his career in 2005 rapping under the moniker Crema. After studying philosophy in his native Madrid, he joined the band Agorazein in 2008 before releasing his first solo LP as C. Tangana in 2011.
After landing a top 5 hit in Spain with "Mala Mujer" in 2017, he further gained recognition (and a few Latin GRAMMYs) for co-writing on Rosalía's 2018 album El Mal Querer, including her now classic flamenco-pop single "Malamente." By the time he set out to create his second album, C. Tangana had a number of Spanish hits of his own — and had ultimately found his true voice as a pan-Latin revolutionary.
With El Madrileño, C. Tangana confirmed his status as one of the most creative singer/songwriters in contemporary Latin music. That's now been proven with his first GRAMMY nomination, as El Madrileño is up for Best Latin Rock or Alternative Album at the 2022 GRAMMYs. (The album won C. Tangana three more Latin GRAMMYs in 2021, where it was also nominated for Album Of the Year.)
C. Tangana spoke with GRAMMY.com about his globe-spanning album process, how his "cosmovision" inspired such wide-ranging sounds, and what his nomination means to him.
El Madrileño is the kind of sprawling album that functions as a defining cultural mosaic. It reminds me of the Beatles' Sgt. Pepper's, Beastie Boys' Paul's Boutique and The Avalanches' Since I Left You — all albums that conjure the illusion of a thousand songs wrapped up into one. How did you tackle the process of creating such an ambitious piece of work?
I've always been curious about many different things and enjoy stepping outside of my comfort zone. The initial challenge with El Madrileño was going beyond the urbano genre. Once I took the first step, I felt I could do anything.
The initial track was "Un Veneno" — the original version with just Niño de Elche. After I finished that one, it was all about seeing how far I could get with the other tracks. So I allowed my intuition and personal taste to act as guides, trying to visit as many different soundscapes as I could.
A couple of things ended up staying in the recording studio. I wasn't able to complete every single track from those sessions. But I did manage to create this big mosaic of an album, like you say. Fragments from different styles of music, strikingly different elements all thrown together, almost like a collage.
I enjoyed the process immensely. In the end it took an inordinate amount of time, but it's the most entertaining recording process that I ever experienced, because it allowed me to suddenly find myself in Cuba or Buenos Aires, then travel to the South of Spain, or the Caribbean.
It's also an album that invariably puts the listener in a good mood because it depicts life as an infinite experience — brimming with colors, textures and places to visit. Was this intentional?
It was not intentional, but it does stem from my cosmovision. Maybe because I grew up in Madrid, my idea of the world is informed by a feeling of respect for migration and the mixture of cultures. My father is from Galicia, my mother from the South, and most madrileños are not entirely from Madrid. It's a city where people are always arriving from other places, their village or country. It's a city that shelters you.
Kiko Veneno was listening to the album and told me that it felt like an anthology of popular songs. I wasn't aware of it, but then realized that it's true — I've been in love with songs all my life.
Jorge Drexler told me that it was an album that promotes harmony, because it brings together people from different generations, countries and cultures. You throw a reggaetón beat on a traditional rumba. Or combine a classic bachata with an 808. The bringing together of disparate elements. None of it was thought out. I think it just reflects my own interpretation of life.
There are moments that are edgy and danceable, but the album as a whole exudes a very particular softness. The way it grooves feels like touching a piece of velvet, and the overall feeling is intoxicating. How did you achieve that?
That was definitely intentional. Throughout the year, I have attempted to make up for my technical shortcomings through the development of a personal style. I've often said in interviews that I'm not even a musician, since I can't perform a song on an instrument, except for a few chords on the piano and guitar. I'm not academically trained, and therefore cannot communicate ideas to musicians in that way.
In the end, I found a place of my own in that voice — a tranquility and softness that reminds me of sophisticated genres that I love, such as bossa nova and R&B. People who sing without trying to show you that they're singing. This can also apply to aesthetic references, like a piece of jewelry, a medallion or a '70s suit. That velvety quality you speak of is my way of tackling my own limitations head on.
On the opening track, "Demasiadas Mujeres," you almost sound like a cursed poet from the romantic era: pensive, melancholy, fatalistic.
That song came to me during a party hosted by Gucci in Paris. I met a girl who had worked as a model for high-end brands. We spent the entire evening in deep conversation.
At the time, I was starting to look for relationships that were a little more meaningful, because I was having a lot of casual sex. There was not a lot of purpose in ending up at someone's home at 7 a.m. just because it looked like we were going to hook up. With this girl, it was apparent that we liked each other. At one point of the night I decided to look for her and make a move, but when I finally found her, she had fallen asleep on a sofa. I was pondering [whether] I should find a valid excuse to wake her up, or just let the whole thing go. At that moment, I started scribbling down the lyrics. It was winter time and the setting was bucolic.
I had the first verses when I returned to Madrid, and started putting them to music. The track took two and a half years to complete, as we kept tinkering with samples and harmonies. The vocal line remained unchanged from the go, though.
I often think that it took us only 60 years to transition from "I Want To Hold Your Hand" to the most graphic descriptions of sex imaginable. I myself have contradictory feelings about this new era of erotic frankness in pop. What are your thoughts?
I believe poetry is manifested wherever poetry is meant to be. I don't think a song will be more poetic just because you speak softly, nor is it more valuable because you chose to use vulgar language.
It's all about the artist's style and his craft. Jorge Drexler can write a delicate lyric, and Andrés Calamaro may prefer a more coarse discourse, but one is not better than the other. The truth is that the majority of songs that come out every year are forgotten, no matter how successful they may initially be.
I've always been drawn to the darker side of life, and prefer literature connected to movements like the Beat Generation and dirty realism. Same with my music taste. But I'm also fed up — not necessarily of the words per se, or the explicit sex — but more of the monotony that prevails. Right now, it's all about that.
It would be equally boring if we only had lyrics about the moon and the flowers. [Laughs.] Neither option is good by itself. Lyrics work on an emotional level. They either connect, or they don't.
I've been in the home of GRAMMY winners and have seen the statues on mantelpieces. I can definitely corroborate that there's a mystique associated with the GRAMMY. How do you feel about being nominated?
It's very moving. A very special moment in life, like arriving somewhere. Because I don't think of the GRAMMYs like going to Vegas, betting on red and winning. It's more like a team in La Liga [the Spanish soccer league], finding yourself in first place and realizing that you may win the competition.
The entire process of El Madrileño was a point of inflection for me, the ending of a 15-year journey. The most intense component of that is realizing that your work is having an impact on music culture. The final prize of all that is a GRAMMY nomination.
How do you manage to be so prolific?
About five years ago, I had developed the routine of writing songs several times a month. Just like athletes train regularly, I would go to the studio even if there wasn't a specific direction to follow.
Since I finished El Madrileño, though, I changed my method drastically. I now treat the recording studio like an emergency. I stopped going just to work on a demo that we may finish at a later time. I now try to generate a sense of urgency, a passionate urge that makes me feel as if this will end up being the most important song of my life.
We go to the studio for 12 or 16 hours straight, and maybe it is only during four of those hours that things actually happen. Working as if my life depended on it has allowed me to easily discard ideas and be more prolific in my output.
Perhaps the thing that I love the most about your presence in the music scene is that you offer a different perspective of what an album can be. You have given us a novel vision, as you continue to innovate and expand genres. As a kid, did you ever imagine that you would be able to change lives through music?
Not at all. I always harbored grand dreams, but never imagined that music would play such a big part in my life. I thought that eventually somebody would acknowledge my creativity, that I would be able to offer a unique perspective. I saw myself as a writer. I could have never guessed that I would end up having an impact in pop culture, that millions of kids would listen to my songs.
I just saw an opening when I was 25. I realized that things could happen through the process of making music, and invested all my energy into it. But I never imagined it would get to something like this.
More Than 20 Years In, Luis Fonsi Vows To Never Stop Bringing The Romance With 'Ley De Gravedad': "It's How I See Life"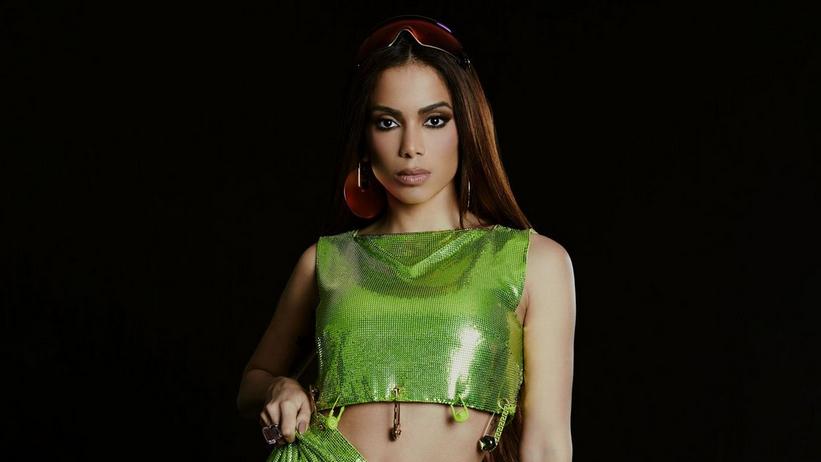 interview
Meet The First-Time GRAMMY Nominee: Anitta On The "Insane" Success Of "Envolver," Representing Brazil & Reshaping Global Pop
After a decade of building a massive career in her home country of Brazil, Anitta took her success to a global level in 2022. The singer discusses her "brand new career" and the Best New Artist nomination that came from it.
GRAMMYs
/
Feb 1, 2023 - 04:45 pm
Before Anitta released her album Versions of Me last April, she already had four albums in her catalog. But as the title insists, Versions of Me is the project that showed Anitta has many layers to her success — and now, she has a GRAMMY nomination to show for it.
The Brazilian star is nominated for Best New Artist at the 2023 GRAMMYs, which may feel like a long time coming for those who have been a fan since Anitta's self-titled debut album arrived in 2013. After becoming a household name in her native Brazil, and then in Latin America, she finally cracked the U.S. last year with the worldwide hit "Envolver." Ten years in, Anitta almost feels reborn.
"In Brazil I got the recognition before, but internationally, it's amazing because I've just started a brand new career," she tells GRAMMY.com. "I feel really special. I feel like things are happening really fast and I'm really happy about it."
With Versions of Me, Anitta explored and embraced her cross-cultural appeal, even singing in Portuguese, Spanish and English across its 15 tracks. The album opens with "Envolver," which blends reggaeton music with an electronic allure; later, she put a trap music twist on the Brazilian bossa nova classic "The Girl From Ipanema" in "Girl From Rio," a tribute to her hometown of Rio de Janeiro.
Those personal details helped Versions of Me resonate with a global audience, and they were amplified by Anitta's unabashed ability to push pop music to new places. She embedded elements of funk carioca (Brazilian funk music from the favelas of Rio De Janeiro where she grew up) into genre-bending collaborations alongside stars like Cardi B, Khalid, and Saweetie.
Anitta has also become widely acclaimed for her show-stopping performances, from Coachella to the Latin GRAMMY Awards to the viral "Envolver" dance challenge on TikTok. Her charming transparency with her fans helps uplift women, her country of Brazil, and the LGBTQIA+ community (she publicly identified as bisexual in 2018) — in turn helping Anitta become one of Latin pop's most refreshing and boldest artists in recent memory.
Ahead of the 2023 GRAMMYs, Anitta spoke with GRAMMY.com about her first GRAMMY nomination, the viral success of "Envolver," and what's next.
How do you feel about being nominated for Best New Artist?
I feel really special. First of all for the nomination, to be part of the GRAMMYs. That makes me feel like I'm doing a good job. I'm on the right path. But also, I felt really special that I was nominated for the Best New Artist category. I feel happy that people understand that for me it's a whole new world.
Even though I have more than 10 years of a career in Brazil, for me, in these other markets, like singing in English and Spanish, it's brand new stuff. I am a new artist in these other markets. I feel really happy that people can understand that and see it like I do.
You're also representing Portuguese and Spanish music in the Best New Artist category. What does it mean to you to be able to represent those languages within the category?
I feel like it's really important. My country feels very special about it. They've never seen something like that. Last time they saw something like that was like 57 years ago <a href="https://www.grammy.com/artists/astrud-gilberto/16737">when Brazilian artists [Astrud Gilberto and Antônio Carlos Jobim were nominated for Best New Artist], so they're really happy for me to be part of this. To be representing so much for my country, I'm really glad that I can do that.
Your song "Girl From Rio" interpolates one of Jobim and Gilberto's classic songs.
"The Girl From Ipanema"! It's crazy, it's like a cycle. It's amazing!
In your album Versions of Me, you sing in English, Spanish, and Portuguese. Why did you decide to record music in those three languages?
Portuguese is my first language, obviously. And then I started to learn English when I was still a kid. I started to learn Spanish after I went to Spain for the first time because one of my songs in Portuguese, "Show Das Poderosas," was playing in Madrid. So I went to Spain to sing for a radio show, and I didn't understand anything that people were telling me, so I decided to start learning Spanish, and I loved it. And I started singing [in that language].
I think it's just part of my personality to enjoy learning languages. When I was a kid, I also learned Italian, so I have songs in Italian. I really enjoy it.
The album cover art features different versions of yourself throughout your career. Why did you decide to bring together those images from your past and present?
I think controversy is good when people talk about a subject, and they can see it's accurate and real, and they can get to know you a little better. I think it's a little fun.
I like being open about the [plastic surgery] procedures I've done. Being open about all the things in my life. I don't like to fake or hide situations. I feel like I would feel stuck in some kind of prison. I feel better if people just get to know me from a 360 point of view.
In the album, you explore genres like pop, R&B, trap, and reggaeton music. What was experience like to work with those different genres?
I wanted to show different types of music that I like singing. Like different versions of myself. I'm fascinated by people's music — the different countries and cultures. I love traveling and getting to know the way people consume music, the way people create music. It's really special when I can travel and get to know a new culture, and sing, and get that feeling running through my blood.
I love playing with the biggest amount of places and rhythms, and everything that I can, because I think that's what it is about, when you can create music that's more than just something fun to listen to. If you can bring cultures and bring people together, I think it's even more of a special thing.
How did the song "Envolver" come together?
The [COVID-19 pandemic] quarantine was over, but still the gates were closed to Brazil from America. To go to America, you had to quarantine for 15 days somewhere. I was in Punta Cana waiting for these 15 days to pass, and I decided to bring some friends of mine — artists to write songs with. It was Phantom and Lenny Tavárez. We started writing, [and when] we got to "Envolver," it was really special. We wrote it so fast. It was insane. It was amazing.
What was the inspiration behind that song?
We wanted to talk about a woman that is always in control and not the opposite. In songs, we always see guys talking like that to women, and I wanted to bring exactly the opposite — when a woman is in power.
Did you think that "Envolver" would become the massive hit that it was?
We did think that — but we also think that about so many songs, so it's like, we never know. It was insanely big. I think it wouldn't have been that big if I didn't have the support of the foundation of my country, and also if I [hadn't] done so much work in the Latin community. It got big because we were already doing a lot of stuff.
You've become known for your electric live performances. How important is it to express your music through dancing as well?
Even more right now, with TikTok and things like that, I think people are so engaged to dancing. They want to feel involved somewhere, so that's one way of how people are getting into music right now. Getting involved with the artists in some way more than just the music. I think dance is a very good way of doing that.
You incorporate elements of Brazilian funk music throughout Versions of Me. How important was it for you to bring that genre into some of the songs?
I put in a little bit. Not as much as I wanted to. I think in the next albums I will do more. I'm trying to introduce a little bit of [Brazilian] funk to the worldwide audience, and then I will [release] something really cultural that I really believe in.
Since I started traveling around the world, I'm fascinated about showing people where I come from, my origins. I think funk is my origin. It's so different, and it has the power to be the next big thing, so I feel really special about it. I feel like people are starting to get into funk and making more Brazilian funk music, and I really love that I'm part of this change.
You announced that your next album will be a Brazilian funk album. How is that coming along?
I'm still waiting. I'm working on the album. I have most of the songs kind of ready. I'm still adjusting some things and the features on it. But I'm going to wait for the best time to release it. I'm not going to do it in a rush.
I'm going to put effort behind it because this is the thing I always dreamed about doing. I always dreamed about having an album where I can truly feel my culture and what I really love about funk and Brazilian music. I think I'm going to wait for everything to be completely perfect for me to release it.
Throughout your career, you've proudly represented the LGBTQIA+ community, collaborating with artists like Brazilian drag pop stars Pabllo Vittar and Gloria Groove and being open about your own sexuality. How do you feel to be helping raise that representation and visibility?
I think it's amazing the more we can [do that], because it's still very hard for the LGBTQIA+ community to show up and to get a space to talk and be open without prejudice. The more that we can open room for artists who are openly gay, or trans, or drag queens — I think the scene needs more representation, more artists. The more I can do to bring people to me, or bring visibility to new artists like that, I will do it. It's really important.
Coming off of such a huge year in 2022, what can fans expect from you this year?
I'm going to rest a little bit. I thought I was going to do that last year, but with everything that happened with "Envolver," I ended up not resting the way I wanted to, so for sure this year, I'm going to take more time for myself.
2023 GRAMMYs Performers Announced: Bad Bunny, Lizzo, Sam Smith, Steve Lacy, Mary J. Blige & More Confirmed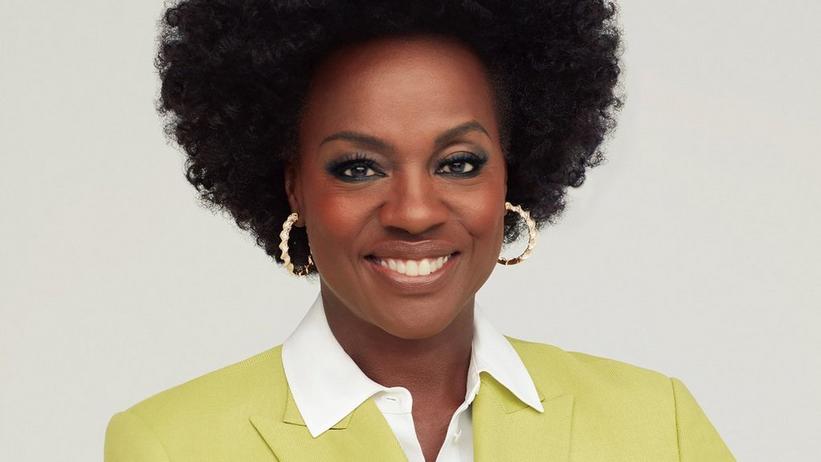 interview
Meet The First-Time GRAMMY Nominee: Viola Davis On Sharing Her Life To Help People Change Theirs & Her Potential EGOT
Viola Davis has already netted an Academy Award, two Tonys, and an Emmy, but now the iconic actor has earned her first GRAMMY nod for her performance of the audiobook for her memoir, 'Finding Me' — a work that Davis hopes can help change lives.
GRAMMYs
/
Jan 30, 2023 - 04:36 pm
"There are not enough words and pages to quantify one's life," Viola Davis says with a warm, stern certainty — despite having delivered a memoir that carries a remarkable weight and beauty.
Living through difficult experiences takes incredible strength. Living through them again to write a memoir and  then read them aloud as an audiobook must be a herculean feat. But it should come as no surprise that Davis has proven herself more than capable of meeting that challenge. 
The acclaimed actor's memoir, Finding Me, reaches back to her difficult childhood, to trauma and struggle, and continues through on her journey of healing and artistic achievement — and Davis delivers it with an uncanny blend of fragility and strength. Davis, a first-time GRAMMY nominee, has been lauded for her efforts, with Finding Me receiving a nod for Best Audio Book, Narration, and Storytelling Recording at the 2023 GRAMMYs.
And now the audiobook extends the possibility to add a GRAMMY Award to her awards shelf alongside an Emmy, an Oscar, and two Tonys, potentially making her the 18th person to complete the EGOT. While joining those ranks would be an undeniable honor, Davis' vision of achievement and impact remains much simpler: helping others find the hope and healing that she discovered. "When you begin to connect with yourself, to unpack your life and make peace with it, it's easier to connect to the world — and I want other people to do the same," she says.
GRAMMY.com caught up with Davis to talk about how reading Finding Me differed from her usual style of performance, finding her calling in life, and what joining the ranks of EGOT winners would mean to her.
Let's start at the beginning! How did you feel when you got the call that you were nominated for a GRAMMY?
I don't know if I expected it. When I wrote the book, I was just trying to write a good book. That was the goal. I wanted to be honest. I wanted to honor the people who were in my life and who were the subject of my story. And that was it. 
Everything else that came out of it has been the icing on the cake, those beautiful sort of boons and gifts that come when you put yourself out there. 'Cause they don't always come. The GRAMMY nomination and how the book has done have been truly a gift that I didn't expect.
And it's something of your own. It takes such an incredible amount of introspection to write a memoir, and Finding Me is simultaneously so elegant and raw. I can imagine that the whole experience of writing  was incredibly powerful as well — putting yourself at the forefront, but also giving yourself the time to honor that self.
Absolutely. The character that I played in The Woman King, Nanisca, who is the leader of this female army, has a line in the movie that has been motivating me in this part of my life. She says to her daughter, Nawi, "I'm sorry I left you. I wasn't brave enough." 
And I just never want to get to the end of my life with that turn, saying, "I wasn't brave enough." And I certainly do not wanna get to the point in my life that I say that to my younger self. I don't wanna leave my story behind. I don't want wanna leave it unexplored, not articulated, hidden, in a vat of shame. I don't want that.
With this book you got to tell your own story in your own time, and you get to shine a light on stories that haven't been told before. And now that might bring you into the storied halls of EGOT winners. You don't seem like the type of person driven primarily by ego, but the EGOT is a rare achievement and a huge moment to recognize all the work that you've done in the past as well.
I absolutely, definitely think about it as a huge accomplishment. I feel this way, even though it's probably a very dramatic statement on my part: I think that everybody wants their life to mean something. I believe in the Cherokee birth blessing, which is "May you live long enough to know why you were born." I do believe that you literally wanna blow a hole through this world in whatever way you can. 
A lot of people don't know how to do that. A lot of people haven't found that thing that they're passionate about, that they can do. Some have. But we all are looking for that, blowing a hole through this earth before we leave it. I think about that in my work a lot. I really found that thing that I love to do. So I always wanna make it meaningful.
You can feel that when listening to you read the audiobook. There's that passion throughout your work that's always there with you. How did you make sure that you punched that hole in the world with the audiobook, specifically?
Well, my briefing to myself was to be honest with my voice with each chapter, to match my heartbeat with my voice; to not make it feel formal. I always feel that when one is honest, words leap off of the page and they really enter someone's soul. When you speak from the soul, people receive it in their soul. I really wanted that, which sometimes is very difficult when you're reading an entire book that's over 300 pages. You get tired. But I have to say, I wrote most of the book at 2, 3 o'clock in the morning. That's when inspiration hit me. That's also the hormone reset time. [Laughs.] But I wrote it at that hour because things would hit my spirit. 
I really, really do believe that when it comes to artistic excellence — and this is not my ego saying it, it's a general statement — when it comes to things that are just good, they always have to move you. You cannot stay in your head and admire something from afar, the technical aspects and proficiency of it, the technical execution of it. It's got to hit your heart. And once it does that, you cannot downplay that value. That is what we are supposed to do as artists. And that was what I wanted to hit when I was doing the audiobook.
Three o'clock in the morning is, I suppose, a time when you can get out of your own way.
Absolutely.
Your book showed that, and the story flows without impediment. But it must have been difficult at times to not have another actor to bounce off of. I'm so curious about how you've trained yourself as an artist to ensure you can still deliver a powerful performance in the audio booth.
It's a wonderful question. Listen, I'm always an actor in search of a director. I got my Equity card at 23. That's when I became a professional actress. That's 34 years ago. I have put in my 10,000 hours. [Laughs.] I cannot tell you how many speaking gigs I've had. I can't tell you how many times I've had performances where there was a director, but they weren't very good so I had to direct myself. Then there's my undergraduate degree, my degree from Julliard, as well as other schools where you learn a way of working. 
That's what being an artist is about. Being an artist is not getting up and making the bold statement: I wanna be an actor. Yes, I did say that, but the step in between is learning a process, learning how to warm up your voice, learning what to emphasize, learning what the main thought is, how to breathe, what exactly you are saying and what the journey is. I ask myself all of those big questions. If I did not have a process, I don't know, maybe I'd just be an entertainer. But I went to school to learn a process and it serves me when I am in a situation where there is no director other than the guy running the sound booth. 
You have to just check yourself. That process clearly helped ground you in the performance, but at the same time you're almost re-embodying your own past and experiences. Were you conscious of that as you were performing? Or was it more of a natural process?
Sometimes both. It is my story, so I know where I was at each moment — at the beginning, running as a 6-year-old little girl, being called ugly Black n—. Here's the thing, no matter what I wrote on the page, there are not enough words and pages to quantify one's life. As much as I remember, it only represents 30 percent of who I was. A huge part of what I was just still exists somewhere. Some memories were just lost. Some memories I just couldn't even interpret. 
But when I'm speaking them, there is a sort of backstory stream of consciousness, of emotional elements, that could not even be put on the page but can inform the words when I speak them. It's my life. My heartbeat. And at the same time, there is a technical aspect of it because you have to speak it in a way that people receive it. They have to understand phrases, pauses, those technical things, but for the most part I spoke from my heart because the story was birthed in my heart.
The mere existence of the book is proof of concept for the hope that exists in its pages, the hope that cycles of trauma and suffering can be broken through healing. How does it feel to know that that hope will impact readers? As an artist, you have similarly chosen roles that have really impacted people, so it must be a guiding principle for you.
It feels fantastic. I started out being an actor because it was the one thing I loved to do and I knew that it would get me out of my situation. But sometimes, it is divine intervention with what you choose in life. I was just driven to get out, and I found something that just made me jump out of bed in the morning. Sometimes when you fall in love with something, the reason why you fall in love with it becomes your purpose, which in this case is it helped heal me. 
It was almost like everything that happened in my life created this giant emotional cyst within me and I couldn't rein it in. It was just being fed by just holding onto secrets, holding onto shame, holding onto feeling not worthy. And then all of a sudden, whenever you're given a chance to express what is inside of you, to put your story out there, showing up as Viola, it slowly began to drain that cyst. That then provides extraordinary healing to people who are witnessing it. 
I've had so many people read my book, and I so appreciate it. More than even my acting, I'm really, really enjoying this whole experience with my book. But I find there's one thing that I wanna say to people, but I don't say, but in the back of my mind is my fantasy. There are so many people that read my book and say, "Oh my God, you've had a hard life. It's so unbelievable what you were able to accomplish. Oh my God. It was so hard. It was harder than anything I've been through." I always wanna say, "That's not why I wrote the book. I shared my story, now I want you to share yours." I'm not the only one moving through life with all of the sticks and stones and filthy swill and obstacles. We all have it because life is hard. 
But the other side of it is not sharing. Then what you do is you abandon people. You make them feel alone. We're not alone. I've had people read my book who I know have been abused by their spouses, who I know have been in jail for substance abuse, who I know have addiction issues. And they've said, "Wow, your life was hard." Well, their life was too. But you see, what I did was I unpacked it. I resolved it. I continue to resolve it and continue to not live in shame, to make peace with myself. That's a larger conversation. It makes me feel so wonderful when people say "Your book has shifted people." That for me is everything.
Speaking about the potential impact to shift people, it's incredible to look at your fellow nominees in the category. You've got Mel Brooks, who's obviously an EGOT winner himself. You've got three other people of color: Lin-Manuel Miranda, Questlove, Jamie Foxx. How powerful is it for you to see that your own story is sharing the category with these nominees?
It feels overwhelming. They say everything you are is the company you keep. Being with that level of excellence? I have to say, I've always wanted to be excellent. And I understand that in the path to be excellent, there's lots of failures along the way. There has to be. It's how you chisel yourself. It's how you become. But to be in the presence of these extraordinary artists — all men too by the way [laughs] — it makes me feel like I'm on the right path. 
Meet The First-Time GRAMMY Nominee: GAYLE On The Real-Life Pain Behind "abcdefu," Nashville Beginnings And Taylor Swift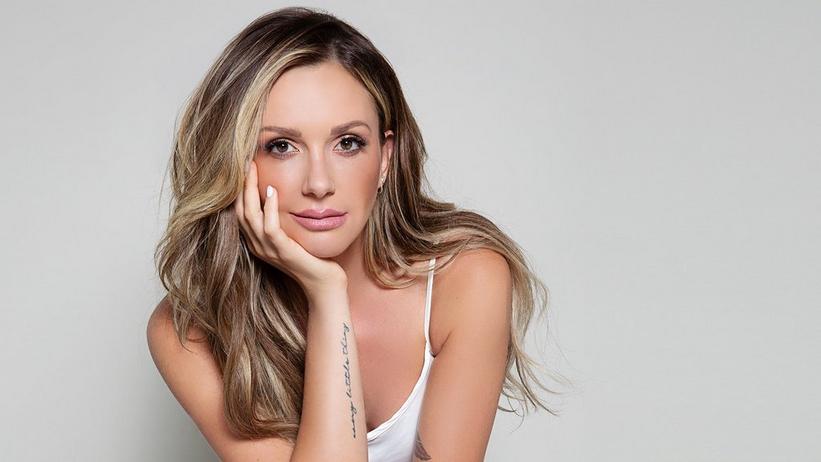 interview
Meet The First-Time GRAMMY Nominee: How Carly Pearce's Darkest Personal Moments Helped Her Reach Milestones
Blending her personal story of heartbreak with her passion for traditional country storytelling, Pearce's "Never Wanted to Be That Girl" earned her new career highs — including her very first GRAMMY nod.
GRAMMYs
/
Jan 25, 2023 - 04:10 pm
Carly Pearce and Ashley McBryde may reflect different corners of the country music spectrum, but they share a reverence for tradition and a penchant for heartbreak songs. The singers explore their stylistic common ground in "Never Wanted to Be That Girl," a duet that tells the story of two women who have been cheated by the same man.
The country ballad resonated deeply with audiences, both because of its traditional leanings and its gripping personal narrative. At a spring 2022 show in Albany, N.Y., Pearce even saw two fans holding a sign saying that the song told their story of being romantically entangled with the same unfaithful man. The experience brought them together, and they wound up becoming friends.
"Never Wanted to Be That Girl" reached the top of the country radio chart — one of only three female-female duets to do so since 1993. One of those, Reba McEntire and Linda Davis' "Does He Love You," specifically influenced Pearce and McBryde. In addition to its chart success, "Never Wanted to Be That Girl" won Musical Event of the Year at the 2022 CMA Awards, and earned Pearce her first GRAMMY nomination, for Best Country Duo/Group Performance. 
Pearce's personal missive is at the center of a breakthrough personal and musical era ushered in by two enormous heartbreaks: Her highly public divorce from fellow artist Michael Ray and the untimely death of her producer, Busbee. Rather than retreat from the spotlight, Pearce used her grief and trauma to create 29: Written in Stone, a grippingly personal artistic statement. The singer's authenticity paid dividends: She started seeing more commercial success, more critical recognition and extra passion from her fans. 
Ahead of the 2023 GRAMMY Awards, Pearce caught up with GRAMMY.com to discuss her first nomination, her powerful musical friendship with McBryde, and why she considers 29 to be the album that changed everything. 
After you learned you were nominated, what was the first thing you said to Ashley McBryde?
You know, this isn't her first GRAMMY nomination, but it is her first No. 1 song, and so we've kind of had this thing where we've given each other firsts. It wasn't my first No. 1 song, but it was my first GRAMMY nomination. So we were just texting, and I said thank you. 
I wanted so badly to collaborate with her  — and I knew that it was an unlikely pairing  — but I knew that if we really tried to write a song together we could do something really special. And we did.
Take me back to the day you wrote the song. 
I feel like this song in particular wasn't written like any other song I've been a part of. We were in the room and we had zero ideas of what we were gonna write. No riffs, no hooks, no musical hints at all. We just started talking. She was privy to what was happening in my life, and obviously [co-writer and 29 producer] Shane [McAnally] was too, so when we wrote that song, we started a story. We had no idea where it was gonna land. 
We wrote this song in top to bottom chronological order. But we wanted to make sure that the choruses were the same, even though the women were experiencing different perspectives. I think we very carefully wanted to not pit the women against each other, but to show that you can both be burned by the same man. 
You and Ashley have known each other since early on in your time in Nashville, just from being at the same songwriter's nights and shows. How has your relationship evolved?
I've always loved her. We did kind of come up together in a lot of ways. We would play shows together and sing each other's songs, and I just felt like she understood my voice and I understood hers. I was making this album and brainstorming with one of the members of my team, and he said, "Wouldn't it be so awesome if you had a collaboration with Ashley? She's so different from you, but we miss those female-female duets. There haven't really been any since the '90s." So I just texted her and asked, "I don't know if this would ever interest you, but would you write a song with me for my record?" And she was in, immediately. It just felt like it was always destined to happen. 
Speaking of female-female '90s duets, one of your fellow nominees in this category is Reba McEntire's new version of "Does He Love You" with Dolly Parton. I know the original version of this song with Linda Davis, in 1993 helped inspire "Never Wanted to Be That Girl."
We definitely referenced "Does He Love You" that day in the write. We knew we couldn't touch that, but we were striving to make something as impactful. So it feels very full circle to have watched this song climb the charts, and watch it win all these different awards, and now be nominated in a category with the same woman that inspired us to even sing that song. 
Have you talked to Reba about your song's connection to "Does He Love You"?
I haven't seen her, but I'm hoping to get to do that. Maybe at the GRAMMYs! Not that she needs any other women to tell her she's a trailblazer, but certainly, she inspired us to double down. 
When you think back to the beginnings of 29, when you were preparing to release all these personal songs. What were some of your biggest questions or fears, and how have they been resolved?
I remember turning in the first half of my album and wondering if my record label would even put it out, because it felt so personal — almost to a fault. And I remember thinking the production on it was so country that I wondered if it was going to be commercially accepted. I actually have a distinct memory of playing my song "29" for a group of friends and none of them were divorced, but they were crying, because they were inserting their own story into it. 
I think this is the album that I will look back on in my life and say it was the one that changed everything for me in my career. It gave me such direction. It gave me hope that I'm not alone. That's been the most amazing thing;  when I look at it now, I go, Gosh, this album brought so many people to a place of feeling not alone, and in return, through their stories and their showing up for me when I needed it, they made me feel not alone. That's all you ever want, when you're an artist, to have that kind of connection.
Do you feel like people,  even outside of country fans,  are connecting with your story and responding to your music?
I've had a few albums out — this is my third — but I feel like in a lot of ways it was my first. I think we all go through the same struggles in life, and I think that people really resonated with me on a human level with this record. Everybody's experienced heartache. And sometimes people need to feel hope, and that they're not alone. So yes, I feel that very much. 
You're in the middle of making a new album now. What can you share about that process?
As a writer, I wish I could go through a divorce every time I make a new album, because it makes you feel so inspired. But I think what I learned through making that record is, people wanna hear how I see the world. They wanna hear what I'm going through. From [age] 29 to 32, almost 33, there's been a lot of life that I've intentionally kept more private. [Now], people say to me, "Oh my gosh, you're so happy, but we're not gonna get those Carly Pearce heartbreak songs." 
Honestly, yes, you can be happy and struggle to get there. I think there are songs that are reflective, there are songs that are nostalgic, there are songs that are in love and happy. But  you don't realize how much you've been affected until you try to love somebody else. I don't think that's a topic that's really talked about, but it's something that I think a lot of people go through, and I kind of share my take on that. 
You've teased a little bit of a song called "Trust Issues." How does that song fit into your new music?
I felt very overwhelmed when I first started writing — just, you know, what this direction was. And I wrote in my phone, "trust issues." That's kind of on the theme of, you never know how hurt you are until you try to love somebody else. But I wanted to spin it into a hopeful and happy thing, because I love titles where you look at them and you think it's gonna be one thing, but it's a totally different thing. 
So I got in the room with two of my favorite people, [songwriters] Nicolle Galyon and Jordan Reynolds, and we crafted this song that felt so hopeful. It's a love song, but it's a love song out of pain. And I remember when we wrote it — I see my albums in pictures, and I thought this was such an important facet to this transitional period of my life —of moving on. 
Meet The First-Time GRAMMY Nominee: Måneskin On Redefining Success, Staying Inspired & Honoring Italy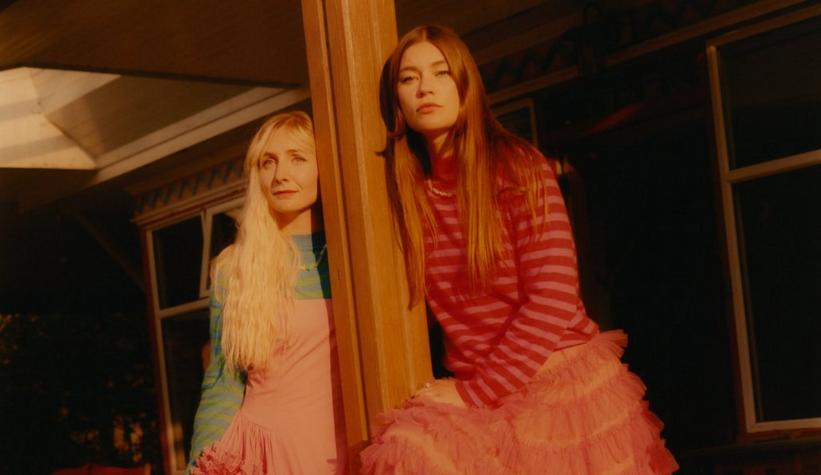 interview
Meet The First-Time GRAMMY Nominee: Wet Leg On How A 6-Week Sleepover Spawned Their "Jaggedy" Indie Rock — And Global Fame
The Isle of Wight duo detail how they overcame fear through collaboration, which resulted in their viral hit "Chaise Longue" and a debut album that earned them three nominations at the 2023 GRAMMYs.
GRAMMYs
/
Jan 23, 2023 - 04:50 pm
When Rhian Teasdale and Hester Chambers first started making music together, they never imagined their silly tracks would ever be heard — let alone get nominated for GRAMMYs.
It was December 2019, and the two singer/songwriters — now better known as indie rock duo Wet Leg — were in the midst of a six-week long sleepover at Chambers' house in the Isle of Wight, a small island off England's South coast where they both grew up. In between doing cozy activities like baking cookies and following Bob Ross tutorials, the two would stay up in the living room quickly getting out unserious song ideas with Chambers' boyfriend, Joshua Omead Mobaraki, who is now their touring guitarist. 
Two years later, a song birthed from those delirious jam sessions called "Chaise Longue" almost instantly took off. The quirky track hooked listeners with its effortlessly cool post-punk guitar riffs, sardonic vocal delivery, Mean Girls-referencing lyrics, and sexual innuendos. 
The viral popularity of the single — as well as of the other impishly upbeat tracks on the duo's 2022 self-titled debut — has propelled Wet Leg's whirlwind success, which includes landing three nominations at the 2023 GRAMMYs and an opening slot on Harry Styles' tour in the spring. (Their album also received two more GRAMMY nominations, Best Engineered Album, Non-Classical and Best Remixed Recording for the Soulwax Remix of single "Too Late Now," but those nominations go to the engineers and remixers, respectively.)
Though the two first met at Isle of Wight College — where they both studied music and subsequently dropped out — they first set out as individual solo artists. After becoming a little defeated from playing countless gigs with no certain direction, they both decided that they should stop taking things so seriously — and having a friend certainly helped.
"I feel like we're quite encouraging of each other," Chambers tells GRAMMY.com from a hotel room in New York City, where she and her bandmate had just arrived the night before. Teasdale grins, "Sometimes quite aggressively." 
This emphasis on joy and camaraderie has led Wet Leg to writing their most gutsy, hilarious lines ("I went to school and I got the big D," goes one cheeky line on "Chaise Longue") as well as lyrics that capture the modern anxieties of directionless millennials. Any sense of unease is erased when their songs descend into cathartic guitar strums — making the magic of Wet Leg as blissful as it is fun.  
Ahead of the 2023 GRAMMYs, Wet Leg reflect on their unexpected nominations, having retro sensibilities and leaning on goofiness.
Welcome to New York! How are you feeling?
Teasdale: A bit dozy, a bit tired. We went to see LCD Soundsystem [during their residency at Brooklyn Steel] last night. The night before that, we were flying from LA on a red eye. So a little bit weary, but it's good to be in New York. 
Congrats on the GRAMMY noms. How have you been processing them?
Teasdale: Well, it's so weird to see us nominated, for one. Then it's so weird to see us sandwiched between like, Karen O <a href="https://www.grammy.com/artists/yeah-yeah-yeahs/15944">of the [Yeah Yeah Yeahs] and Björk in the Alternative Album [category] — all these really legitimate artists. 
Chambers: It's surreal.
Do you have any hopes of winning?
Chambers: I don't really think it's for us to say. Maybe it's common for musicians to not really think about that part of the music industry. The main thing is that we're getting to make music, it's not really about the wins. To be honest, being in New York and getting to go to all these places and play music — that's the win for us that we're most focused on. 
Teasdale: It would just be nice to go. When we got nominated for the Mercury [Prize], it was just cool to see the show and how it all works. I've always dreamed of going to the Mercurys in particular, since it's Brit-centric. But I wouldn't have even thought, "I want to go to America and go to the GRAMMYs." So long and short of it is, I'm very excited to go and see the ceremonious happenings [Laughs]. 
I know you two met in college, but only started making music together in 2019. When you decided to become a duo, what kind of things did you connect on?
Teasdale: I'd say… fear? [Laughs.] I think when we started Wet Leg, we had just been to see some local bands at Isle of Wight Festival, and we were watching a lot of people playing music kind of nonchalantly and not being scared. We were like, "That looks really fun. Why don't we stop caring? Why don't we have a fun time?" It sounds simple and a little bit dumb, but before we started Wet Leg, both of us made music separately, and it was just scary. 
Chambers: Yeah, scary. I found [myself drifting] into not really wanting to do music when I was by myself. When we started [Wet Leg], I definitely felt this feeling of sunshine [wiggles fingers]. It was a big shift, and it's much easier to face the fear when you're not alone. 
Some of the big themes that stood out to me on the album was being a little dissociative and antisocial, and navigating weird sex stuff. When you were writing the songs, were you stopping to talk about these themes, or was it more fast and intuitive?
Teasdale: No, it was really funny when we finished the album and looked back at the patterns in what all the songs were about. It's funny, it's like a snapshot of that point in life. We were 26 and 27, and for me, I didn't really know what I was doing with my life, career-wise, and I had just been through a big breakup. I was feeling like all my friends around me were getting legit jobs and getting married, and I was just going to the same kind of festivals and parties. I was getting that feeling of like, "OK, maybe it's time to knuckle down and find my way." I guess that kind of all [leaks] it's way in there. But we didn't discuss it, because we also didn't really think that we could make an album. 
Chambers: Or that anyone would listen to it. 
Teasdale: Yeah, so it's gonna be interesting going into writing the second album knowing that we can do it. 
What was the vibe of the writing sessions when you were writing these songs on your debut? Can you set the scene? 
Teasdale: With "Chaise Longue" and "Wet Dream," they were both written off the cuff at Josh and Hester's house, in the living room. They were written quite late at night. 
Chambers: Not even writing for Wet Leg, it was just a fun thing to do.
Teasdale: Yeah, they were just supposed to stay in the folder on the computer and never see the light of day. Those ones were just kind of [born] out of silly energy. Oh, and "Ur Mom" was written in a Hilton hotel in Croydon [England] after a long day shooting an ad for KFC. 
Some of [the songs] were written in solitary, then we sent each other the demos. Then some of it was written together. "Too Late Now" would've been written in a band practice environment. So, there's no set way, which is maybe why the album is so jaggedy.
Watching your music videos, you two are wearing prairie dresses and there are retro television sets. I feel like your aesthetic calls back to an older time. Is there any particular reason?
Chambers: I think we do generally have an appreciation for old things. All of the furniture in our room is secondhand, and we wear a lot of vintage clothing. When we get to a city, we always [search for] vintage clothing shops, it's a really good hobby. Aesthetically, in movies and stuff, it's just comforting. 
Teasdale: I also think it's because we shot most of the videos on the Isle of Wight, where we're from. If you ever go there, it's like it's still the '70s over there. 
Chambers: It's also a nice juxtaposition. Because we're making music now.
Teasdale: Yeah, making music with the times, I suppose. 
In the "Wet Dream" video, you have lobster claws on. How did you think of that as a character?
Teasdale: Me and my friend Emma, who was the stylist I used to work for before we started doing music, were somehow like, "Yeah, let's make some lobster claws." Then we were like, "Should we dress everyone in blue, so it looks kind of cult-y?" I don't know where these ideas came from, it just kind of happened. 
Also, the song is "Wet Dream," so obviously the video had to be very sexy. I think that the only way for me to be able to [perform sexy moves in the video] is put on something goofy, like big lobster claws, to embrace my sexuality. There has to be something offsetting it. I'm getting a bit embarrassed saying that.
That reminds me of one of my favorite lyrics of yours, which is on "Too Late Now," when you say that you don't need someone to tell you to "shave your rat." I like it because it's a little gross and unexpected, since the typical slang word would be "kitty" or "cat." 
Teasdale: Maybe it's a U.K. thing, because when I was growing up, I'd hear things like, "Get your rat out!" Not that I'd call mine my rat, but some boy across the street would shout that at me. 
Growing up on an island, do you think that affects your mentality as a musician? Maybe it feels insular, or like you're in a pressure cooker environment?
Teasdale: Now that we've made some musician friends [who live] off the Isle of Wight, you can see how they fit into a scene and everything that they do, the music industry is right there [watching them]. There's an A&R person like, sniffing around.
Chambers: Whereas on the island, it's not as sizzling. There's not so many venues, and you don't get bands coming into town. You're much more incubated, I think. Pressure cooker is a good way to put it, because there's so many passionate, creative people anywhere you go [on Isle of Wight], but there's less [outside] influence. 
Teasdale: But part of Wet Leg being busy and doing alright is that, all of a sudden, bands from the Isle of Wight — like, Coach Party, for example — can ride the wave a little bit. [We're] kind of drawing peoples' attention to Isle of Wight bands, and that's cool. 
Do you have any goals for the far future?
Teasdale: To do 20 consecutive nights at Brooklyn Steel? Leave all our guitars up and not have to go anywhere. 
Chambers: Yeah, we were saying that it must be so nice that LCD can just pop home once they're done with a gig, wake up in their own beds, and then pop over to the venue and play a show. Touring is also nice, but it's just that traveling definitely makes you a little tired bean, doesn't it? 
I really like gigging and seeing places has been really rad, so we're just trying to enjoy where we are and where we're going and see what happens. I really can't think too far ahead right now — it's a bit scary. 
Hear The 2022 Nominees For Best Alternative Music Performance At The 2023 GRAMMY Awards