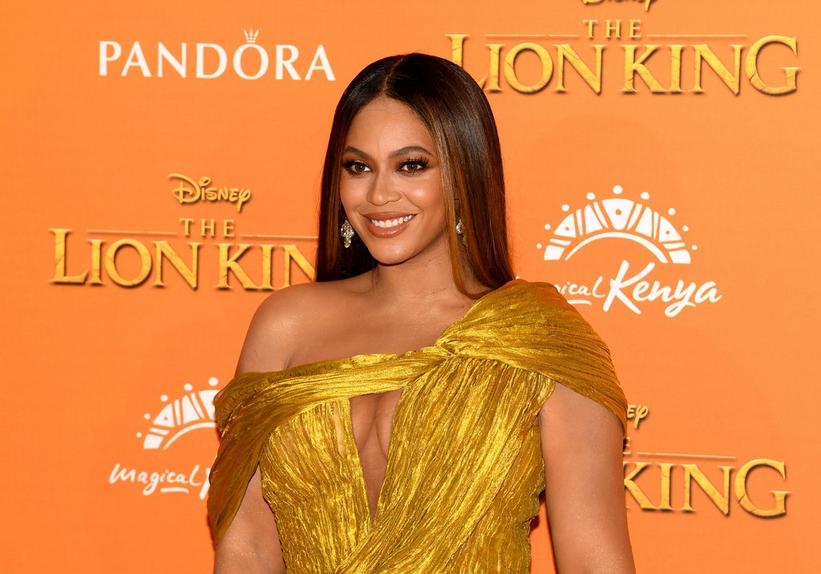 Photo: Gareth Cattermole/Getty Images for Disney
news
Beyonce & ABC Surprise-Announce 'The Lion King' Soundtrack Documentary
The special will give an intimate lens behind the making of the album with exclusive footage of recording sessions and more
GRAMMYs
/
Sep 17, 2019 - 01:53 am
Beyoncé and ABC have announced a behind-the-scenes documentary special capturing moments during the making of The Lion King soundtrack in the most Beyoncé way possible: surprise-announcing it (a day before it airs).
Beyoncé Presents: Making The Gift will highlight the work that went into every song on The Gift, featuring Childish Gambino, Elton John, Kendrick Lamar and more, as well as a score from Hans Zimmer, and production from Pharrell. The special airs tonight, Monday, Sept. 16 at 10 p.m./9 p.m. central.
The special will give an intimate lens into the album creating process with exclusive footage of recording sessions and more. The Lion King, which hit theatres in July along with its soundtrack, features the Lemonade singer and Donald Glover as Nala and Simba, respectively.
"Aretha! A GRAMMY Celebration For The Queen Of Soul" Wins Creative Arts Emmy For Sound Mixing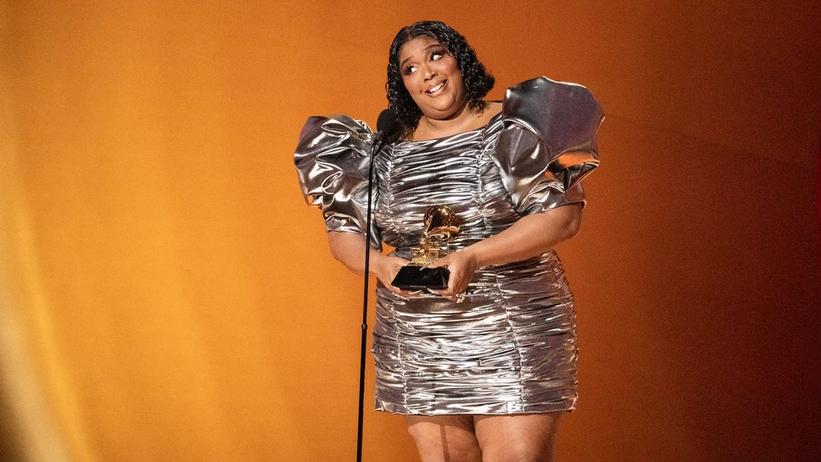 Lizzo
Photo: Timothy Norris / Stringer / Getty Images
news
Lizzo, Beyoncé, Bad Bunny and More Celebrate 2023 GRAMMYs Wins on Social Media
Following the 2023 GRAMMYs, artists including Lizzo, Beyoncé, Kim Petras, reacted and shared award-winning moments from Music's Biggest Night on social media.
GRAMMYs
/
Feb 6, 2023 - 07:50 pm
Following the 2023 GRAMMYs, artists including Lizzo, Beyoncé, Kim Petras, and more shared award-winning moments from Music's Biggest Night with the fans that made their careers possible.
Catch up on the 2023 GRAMMY Awards atlive.GRAMMY.com, where you can watch all of the 2023 GRAMMYs highlights in one place, including GRAMMY performances, acceptance speeches, the GRAMMY Live red carpet special, the full Premiere Ceremony livestream, behind-the-scenes backstage moments, and much, much more.
Lizzo
Lizzo honors the legends that came before her ground-breaking 'Special' GRAMMY win for Album of the Year.
Viola Davis
Viola Davis makes her younger-self proud with her EGOT-making GRAMMY win.
Kim Petras
Kim Petras makes GRAMMY history with an important first, winning Best Pop Duo/Group Performance for 'Unholy' with Sam Smith.
Bad Bunny
Bad Bunny shares thanks and appreciation for his 2023 GRAMMY wins with fans.
Samara Joy
First-time GRAMMY-winner Samara Joy celebrates tearfully with her fans live on Instagram.
Beyoncé
Queen Beyoncé poses with her 2023 GRAMMY wins that make her the most GRAMMY-winning artist of all time.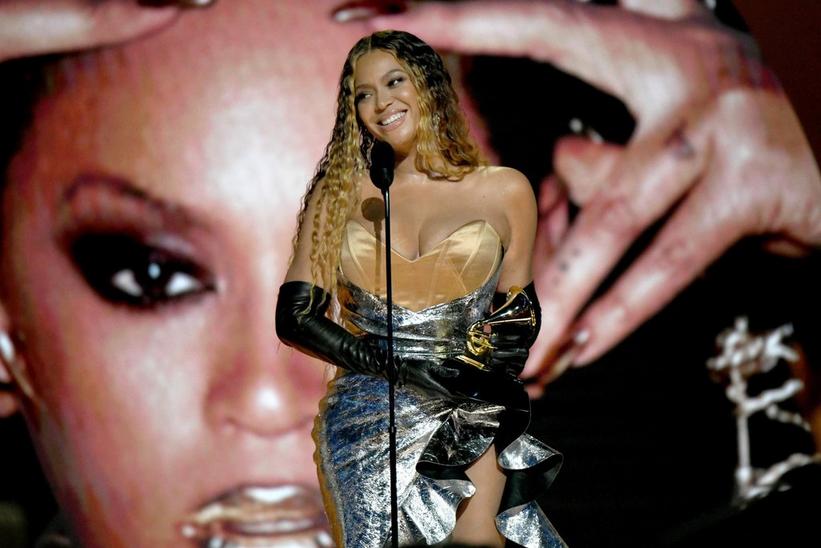 Beyoncé accepting her 32nd GRAMMY at the 2023 GRAMMYs.
Photo: Michael Kovac/Getty Images for The Recording Academy
news
10 Must-See Moments From The 2023 GRAMMYs: Beyoncé Makes History, Hip-Hop Receives An Epic Tribute, Bad Bunny Brings The Puerto Rican Heat
The 2023 GRAMMYs marked a triumphant — and historic — return to Los Angeles' Crypto.com Arena, where modern superstars and living legends came together for a memorable celebration of music in all its forms.
GRAMMYs
/
Feb 6, 2023 - 03:20 pm
A wide, uplifting tapestry of sounds was saluted and rewarded during the 2023 GRAMMYs. The telecast's pluralistic approach delivered a view of the present as a time of musical splendor while also celebrating its past — from hip-hop's legacy, to Latin's cultural influence, to pop's boundary-pushing stars.
Between history-making wins from Beyoncé and Kim Petras, a major victory by a young jazz sensation, and celebratory performances honoring greats, there was plenty to be reveled both on and off the GRAMMY stage. Below, take a look at the highlights of another memorable edition of Music's Biggest Night.
Bad Bunny Sticks Close To His Caribbean Roots
After global star Bad Bunny celebrated a year of extraordinary achievements — both artistic and commercial — the Puerto Rican tastemaker used his GRAMMYs performance to celebrate his Caribbean roots.
Benito could have picked an obvious selection, like the crowd-pleasing single "Tití Me Preguntó." Instead, he focused on the soulful roots of Puerto Rico and the Dominican Republic by performing electrifying renditions of "El Apagón" and "Después de la Playa." 
Bad Bunny has demonstrated time and again a gift for reinventing Latin genres. And yet, "Después de la Playa" kept its insanely syncopated beats and feverish brass section faithful to traditional merengue. The late Dominican icon Johnny Ventura would have been proud.
The Fans Receive A Much-Deserved Spotlight
The awards, record deals and critical raves are indispensable elements of stardom. But in the end, it is the contributions of average fans that sustain a career. With that in mind, the GRAMMYs organized a roundtable with 10 studious fans, each making a case for their favorite performer to win the Album Of The Year award. 
To their delight — and genuine surprise — host Trevor Noah invited them on stage for the coveted award, asking one of the most devoted fans in Harry Styles' pack to announce his win. The two shared a joyous embrace before she handed him his golden gramophone, serving as a touching closing reminder that the fans mean everything.
The Magic Of Motown Becomes Transformational
A brisk tribute to Motown co-founder Berry Gordy and musical genius Smokey Robinson — three songs, augmented by an inspired Stevie Wonder — proved that words will never be enough to capture the label's contribution to pop culture. A factory of beautiful dreams, Motown gave us a string of timeless hits that combine aural poetry with propulsive rhythms, honeyed hooks and virtuoso arrangements. Seeing the 82 year-old Robinson perform the 1967 classic "The Tears of a Clown" was one of the evening's most dazzling moments. (The performance also featured Wonder's rendition of the Temptations' "The Way You Do The Things You Do" and a duet with country singer Chris Stapleton on Wonder's own "Higher Ground.")
Honoring The Past Shows The Future Is Bright
2022 was a year of artistic triumph, but also of tremendous loss. The In Memoriam segment of the telecast was sobering, also honoring performers who are lesser known in the United States but definitely worthy of a mention — such as Brazil's Erasmo Carlos and Argentina's Marciano Cantero. 
It began with a stately rendition of "Coal Miner's Daughter" by Kacey Musgraves in tribute to country legend Loretta Lynn, then continued with Quavo and Maverick City Music honoring Migos' Takeoff, ending with an homage to Fleetwood Mac's Christine McVie from Sheryl Crow, Bonnie Raitt and Mick Fleetwood. Many artists were lost during the past 12 months, but their music lives on.
A Queen Breaks Records — To A Disco Beat
Beyoncé was allegedly stuck in traffic when she won her third GRAMMY of the evening — Best R&B Song for the joyful single "CUFF IT" — which, as Trevor Noah noted, put her one win away from making GRAMMY history. Luckily, by the time her name was announced for that record-setting feat, she was in attendance — and very much in shock.
Her seventh studio LP, RENAISSANCE, won Best Dance/Electronic Album. The win put her GRAMMY total at 32, marking the most wins of all time. Visibly emotional, Beyoncé first took a deep breath and said "I'm trying to just receive this night"; before heading off stage, she made sure to honor the queer dance pioneers who inspired the album, an exuberant tribute to classic dance format. 
Hip-Hop Shines As A National Treasure
2023 marks the 50th anniversary of hip-hop — so, naturally, the GRAMMYs put together perhaps the most legendary celebration possible. Featuring the Roots, Run-DMC, Queen Latifah, and many, many more, the nearly 15-minute performance highlighted the genre's influence from past to present.
The parade of legends tracing the history of the genre was breathtaking. From Grandmaster Flash ("The Message") and De La Soul ("Buddy") to Missy Elliott ("Lose Control") and Lil Uzi Vert ("Just Wanna Rock"), the extensive medley gave hip-hop its rightful place of honor as the most compelling musical movement of the past 50 years.
The Art Of Songwriting Stands The Test Of Time
One of the show's most endearing images was the utter shock on Bonnie Raitt's face when she was announced as the winner of the Song Of The Year GRAMMY — perhaps because her competition featured the likes of Beyoncé, Adele and Harry Styles. "This is an unreal moment," she said. "The Academy has given me so much support, and appreciates the art of songwriting as much as I do." 
In retrospect, Raitt's win shouldn't surprise anyone who is aware of her superb musicianship — and her 15 GRAMMYs to show for it. A rootsy, vulnerable song, "Just Like That" is the title track of her eighteenth studio album; the song also took home the GRAMMY for Best American Roots Song earlier in the evening.
Lizzo Dedicates Her Grammy Win to Prince (And Beyoncé)
By the time Record Of The Year was announced, the prodigiously gifted Lizzo had already brought the GRAMMY house down with rousing performances of the funky "About Damn Time" and the anthemic "Special." But clearly the best was yet to come, as the former track took home one of the night's biggest honors.
As Lizzo began her speech, she paid homage to Prince, who both served as an idol and a mentor to the star. "When we lost Prince, I decided to dedicate my life to making positive music," she said, going on to explain that while she first felt misunderstood for her relentless positivity, mainstream music has begun to accept it — as evidenced by her win for "About Damn Time." 
Before leaving the stage, she made sure to give one more idol a shout-out: Beyoncé. "You changed my life," Lizzo said, reflecting on seeing the "BREAK MY SOUL" singer when she was in 5th grade. "You sang that gospel medley, and the way you made me feel, I was like, 'I wanna make people feel this way with my music.' So thank you so much."
Contrary To Popular Belief, Jazz Proves It's Far From Dead
It only takes one listen to the wondrous voice of young Bronx singer Samara Joy to understand that she follows the same path once walked by Sarah Vaughan and Ella Fitzgerald. Joy's second album, Linger Awhile, includes atmospheric versions of such classic nuggets as "Misty," "'Round Midnight" and "Someone To Watch Over Me." 
The rising star was already a winner going into the telecast, as Joy took home the golden gramophone for Best Jazz Vocal Album in the Premiere Ceremony. But when she beat out mainstream hitmakers like Latto, Anitta and Måneskin for the coveted Best New Artist GRAMMY, Joy not only set her place in the jazz firmament — it hinted that the genre may be ripe for a revival.
The Pop Concept Album Lives On
It's not only the stunning beauty of its melodies, and the pristine warmth of the production. Harry's House is a special album partly because of its vaguely conceptual sheen — the pervasive feeling that the 13 songs within are interconnected, an intimate journey into the singer's creative soul. 
At the telecast, Styles performed an ethereal reading of his luminous mega-hit "As It Was." His well-deserved win for Album Of The Year confirmed that it's perfectly valid to mix accessible pop with a sophisticated unifying theme — and if you do it really right, you may just win a GRAMMY.
Check out the complete list of winners and nominees at the 2023 GRAMMYs.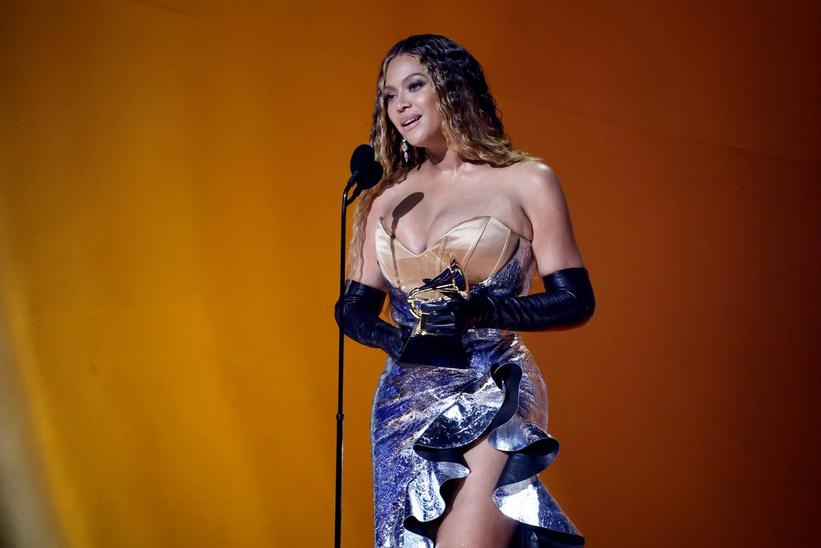 Beyonce at the 2023 GRAMMYs.
Photo: Frazer Harrison/Getty Images
news
Watch Beyoncé Break The Record For Most GRAMMY Wins In History | 2023 GRAMMYs
It's official: Beyoncé has made GRAMMY history. Her win for Best Dance/Electronic Album for 'RENAISSANCE' put her GRAMMY total at 32, the most of all time.
GRAMMYs
/
Feb 6, 2023 - 02:53 am
After winning the award for Best Dance/Electronic Music Album, Beyoncé now holds the all-time record for most GRAMMY wins. While George Solti had previously held that incredible honor, Queen Bey has now overtaken the classical conductor thanks in part to her powerful 2022 record, RENAISSANCE. With 32 GRAMMY awards now in her trophy case — and the potential to add even more still to come this evening — the mega-star produced yet another unequaled GRAMMYs moment.
The record-tying award came early in the ceremony — so early in fact that Beyoncé had yet to arrive. The GRAMMY for Best R&B Song was instead accepted on her behalf, the legendary Nile Rodgers sharing his story of "CUFF IT" and offering words of thanks. In fact, prior to this year's ceremony even beginning, Beyoncé had already marked another record: tying her own husband, Jay-Z, as the most nominated artists in GRAMMY history.
Read More: A Timeline Of Beyoncé's GRAMMY Moments, From Her First Win With Destiny's Child to Making History With 'Renaissance'
When time came for the record-setting GRAMMY win, Beyoncé herself was present, arriving to the stage to a standing ovation and an immeasurable wash of applause. After thanking God and her family, she was sure to highlight a group that made a special impact on this record.
"I'd like to thank the queer community for your love and for inventing the genre," she smiled, crediting the early voices in the dance and electronic realm as well as her uncle Jonny, who inspired RENAISSANCE. In host Trevor Noah's eyes, the conversation about who is considered the GOAT to be over, Beyoncé's legacy is far from finished.
Check out the complete list of winners and nominees at the 2023 GRAMMYs.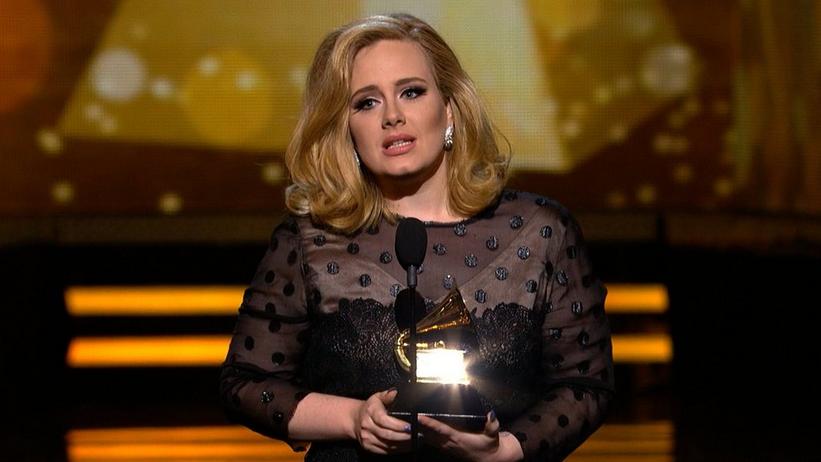 Adele at the 2017 GRAMMYs.
Photo: Phil McCarten/CBS via Getty Images
video
GRAMMY Rewind: Adele Urges That Beyoncé's "Monumental" 'Lemonade' Should've Won Album Of The Year In 2017
Before Adele and Beyoncé find out who will win Album Of The Year at the 2023 GRAMMYs, revisit the emotional moment when Adele pleaded for Beyoncé's album 'Lemonade' to take home the golden gramophone instead of her own '25' in 2017.
GRAMMYs
/
Feb 3, 2023 - 06:00 pm
The 2017 GRAMMYs were a massive night for Adele, who swept all five categories for which she was nominated. But when she was crowned the Album Of The Year winner, the "Hello" singer couldn't help but argue that Beyoncé deserved it.
In this episode of GRAMMY Rewind, revisit the emotional moment between Adele and Beyoncé as the British star claimed her Album Of The Year GRAMMY for 25. After thanking her collaborators for their encouragement to release 25 and calling the win "full-circle," Adele choked up as she acknowledged Beyoncé's Lemonade that was also nominated in the category.
"I can't possibly accept this award. And I'm very humbled, and I'm very grateful and gracious, but my artist of my life is Beyoncé," Adele said as she held back tears. "This album was so monumental, and so well-thought-out and so beautiful and soul-bearing…and all us artists here, we f—ing adore you."
The heartfelt acknowledgement had the crowd roaring, but most poignantly brought Beyoncé to tears as she mouthed "I love you" to Adele. (Lemonade did get some GRAMMY love that night, winning Best Urban Contemporary Album and lead single "Formation" won Best Music Video.)
There could be another powerful Adele/Beyoncé moment at the 2023 GRAMMYs, as the two are once again nominated for Album Of The Year, as well as Song Of The Year and Record Of The Year.
Press play on the video above to watch Adele's tearful acceptance speech. Keep checking back to GRAMMY.com for more episodes of GRAMMY Rewind, and make sure to tune into CBS on Feb. 5 to watch the 2023 GRAMMYs.
A Look At The Nominees For Album Of The Year At The 2023 GRAMMY Awards