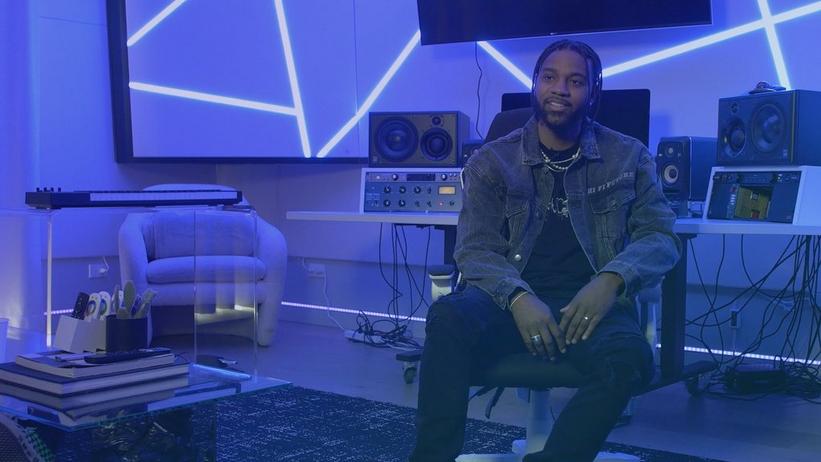 news
Behind The Board: Three-Time GRAMMY Nominee Bernard "Harv" Harvey On Energy, Production Lessons From Dr. Dre & What Makes A Great Record
GRAMMY-nominated producer HARV details his creative process, the importance of listening to artists and his mantra of "good energy flows, good record flows."
GRAMMYs
/
Apr 26, 2022 - 07:35 pm
What makes a great record? Is it immersive production? Memorable songwriting? What about components like vocal delivery, rhyme scheme or flow? For three-time GRAMMY nominee Bernard Harvey — known professionally as HARV — a great record has more to do with emotion than any particular musical component.
"When I hear any song, I just want to feel something," Harv explains in the below episode of Behind The Board. "Music is supposed to pull every emotion out of us, and if it's genuine and the sonics are right and everything is perfect, it's a great record."
With collaborations ranging from Justin Bieber to Summer Walker to Eminem, the Kansas City native has a knack for getting the most out of his diverse pool of artists — a skill he says he learned from Dr. Dre.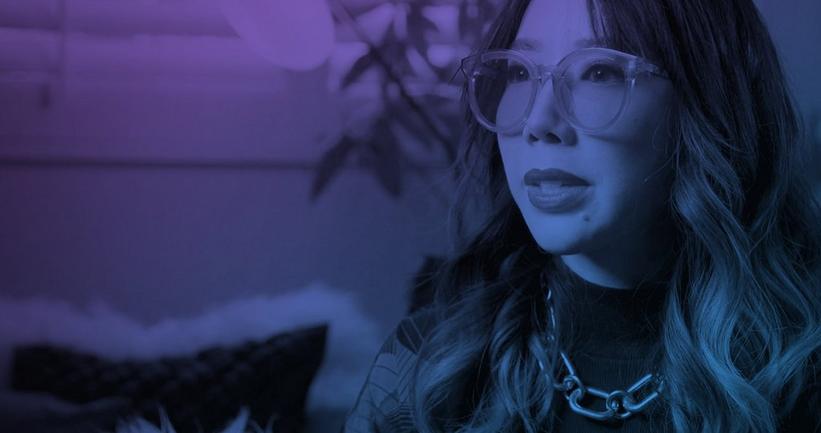 news
Behind The Board: TOKiMONSTA On Creativity And Finding Common Ground Through Music
The L.A.-based electronic music producer describes the organic journey of turning her love of music into a career, how she's learned to go with the flow creatively and more
GRAMMYs
/
Feb 1, 2019 - 11:00 pm
Jennifer Lee aka TOKiMONSTA is up for her first GRAMMY Award this year, for Best Dance/Electronic Album for her third studio album, Lune Rouge. While she has been experimenting with beats and sounds and sharing her music with the world since her first EP in 2009, she didn't always think her love of music would ever be more than a hobby.
In the second episode of the Recording Academy's Behind The Board, which looks at the producers and other creatives behind the studio board, Lee dives into how she went from a music lover to full-time creator. She shares how she got her making beats with the likes of Flying Lotus and Daedalus at underground parties in her native Los Angeles and how that paved the way to where she is today.
She also discusses another way that going with the flow has helped her in her life, sharing that forcing herself to make music has never really worked. "I've learned that for me in my 'creative process' is to not really have a process," she says.
Lee also talks about how she's proud of her GRAMMY-nominated album, that time Skrillex called to congratulate her on her nomination and how making music that she truly loves helps her connect with fans.
"I'm hoping that if I make music that's for myself, that there's a commonality between me and my listeners where we can agree on this music together. So it's more of a joint venture where we all get this," Lee explains.
Watch the exclusive interview with TOKiMONSTA above, and don't forget to tune into the 61st GRAMMY Awards on Sun. Feb. 10 on CBS.
Meet The First-Time GRAMMY Nominee: TOKiMONSTA On Authenticity & Why 'Lune Rouge' Is "A Celebration Of Life"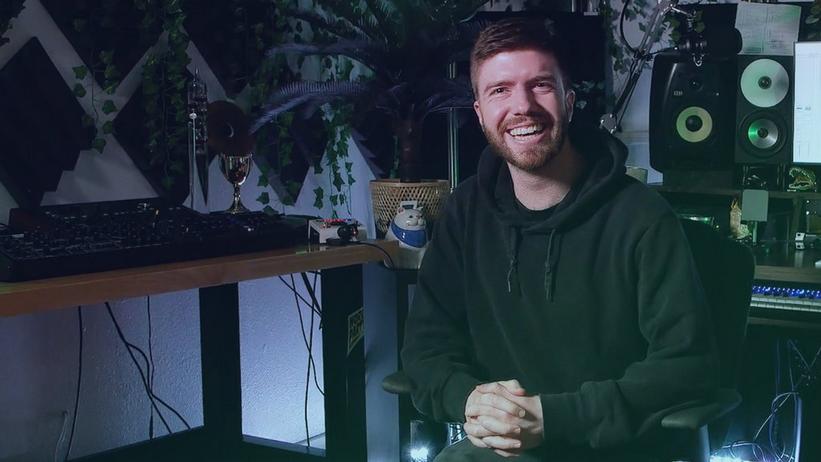 video
Behind The Board: Producer/DJ Spencer Brown Explains How Embracing His Sexuality Changed His Creative Process
As an openly gay artist, Spencer Brown strives to make his fans feel accepted by keeping one goal in mind: "to bring as much love and peace and good energy as I possibly can."
GRAMMYs
/
Jun 30, 2022 - 11:03 pm
Spencer Brown certainly wears an array of hats as a DJ and producer. But if you ask him, he'll tell you he plays just one role in this life — however broad.
"The easiest way to describe what I do is just: artist,'" he says. "I produce music; I DJ my own music; I DJ, digging through other people's music that people maybe don't know. But artist, I think, is the easiest way to do it."
As he describes in the below video, his mission as an artist is simple: bringing joy. "My ultimate mission with my music is to bring as much love and peace and good energy to people as I possibly can."
Brown — who came out as gay in 2020 — has used dance music as an outlet of many sorts since he was young. In a special episode of Behind The Board for Pride Month, Brown details how his creative process changed once he embraced his sexuality. "When I was a kid, and I wasn't out of the closet, I was very uncomfortable, growing up, with myself. Once I really started to learn and understand myself, I could really be in tune with my creative side even more. And I feel like my music significantly improved."
He also offers a helping hand to those who might be struggling to find acceptance within themselves or their community. "I never had an LGBTQ idol growing up," he adds. "If someone is struggling and they really like my music, I want to connect with them on that."
Brown also describes the flow state conducive to creativity, how he shows up to DJ gigs with a "blank slate," and why he avoids "by-the-books" sounds. Check out the insightful video above and keep checking GRAMMY.com for more episodes of Behind The Board.
Record Store Recs: DJ Carl Craig Selects Some Of His Detroit Faves & Talks Planet E's 30 Years Of Independence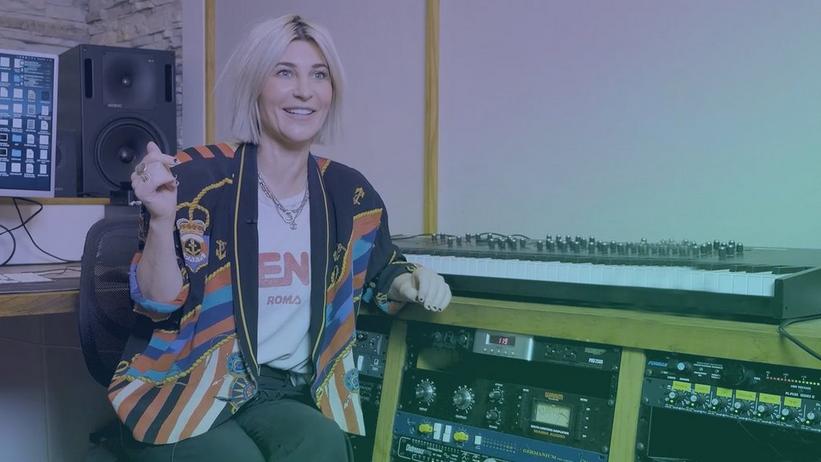 Haywood in her studio.
Photo: Courtesy of Leah Haywood
video
Behind The Board: Haywood Details Her "Messy" Creative Process And Explains Why She Usually Works Alone
As a producer and songwriter, Haywood's song ideas come to her fully formed, with specific production in mind — which is why she doesn't need anyone else's opinion.
GRAMMYs
/
Jul 18, 2022 - 07:51 pm
After 20 years of writing and producing songs for the likes of Selena Gomez, BLACKPINK and Justin Bieber, Leah Haywood makes her return as an artist on her new album, Pressure On My Heart. Though it's her first project since 2001, Haywood — who now uses her surname as her stage name — insists that her creative process hasn't changed. She says that "99 percent" of her songs have been a fully realized idea, complete with a specific production treatment.
"Quite often on the edge of sleep — I might wake up at 3 in the morning and do a voice note," the Australian artist details. "Because I am a producer, when I hear the song in my head, I hear the production. The two are absolutely married, for sure." 
In this episode of Behind the Board, go inside the process that unfolds after Haywood gets a late-night song idea. As she explains, not everything she hears in her head will translate into something she can recreate in a recording. "I have to start producing what I hear, and quite often, that will be the determining factor of, 'Is this really working?'" Haywood says.
"My style of production is messy," she adds, explaining why she typically chooses to do studio sessions alone. "Probably, a lot of these ideas that I do for myself might not have been accepted in a room full of people. But the thing is, they couldn't hear what I'm hearing in my head."
Going it alone allows Haywood to pursue her ideas without outside input, and tune in entirely to the song idea. "I might be hearing this crazy backing vocal arrangement. And I sing just one vocal and it doesn't sound that exciting," she offers as an example. "But once you get that whole freakin' backing vocal arrangement in, the whole thing flips on its head."
Learn more about Haywood's creative process and her journey in the music industry in the video above, and keep checking back to GRAMMY.com for more episodes of Behind the Board.
Herbal Tea & White Sofas: Alison Wonderland Reveals Her Pokémon Collection, Including A Rare Pikachu Toy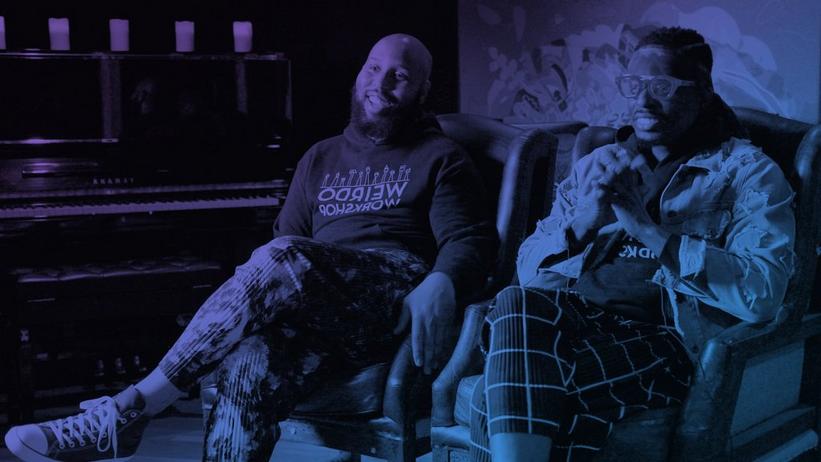 news
Behind The Board: Chuck Harmony & Claude Kelly On Their Anti-Side Project Louis York
"We're trying to shatter what you know about us already," Kelly said of their band and songwriting/production duo's growing catalog of work
GRAMMYs
/
Feb 4, 2020 - 03:34 am
Having teamed up to write and produce songs with pop heavyweights such as Bruno Mars, Mary J. Blige, Brittney Spears, and Rihanna, to name just a few, the songwriting/production duo of Chuck Harmony and Claude Kelly could easilty consider their band, Louis York, a side project. Instead, Harmony and Kelly are clearly full steam ahead with the band.
"I think it's also easy to think of two successful musicians who started a band to kind of see it as a side project, and it's completely the opposite," says Kelly. "We're trying to shatter what you know about us already with better things. So the records that we've done that people know us for, we're very proud of... but Louis York and Weirdo Workshop and everything that's coming out of this is all of that on steroids, because we learned from the best."
Drawing upon not one but two careers' worth of hits, the duo enters their second decade of working together with a brigh outlook at what's to come in music, and how they fit in..
"A few months ago, I was on a treadmill, and I realized that 2020 was a few months away," said Harmony. "I got excited, because... every decade the sound of music changes, so it made me excited that I could be a part of what's coming... And it's with that mindset that I create for Lous York."
The band's hightly anticipated debut album, American Griots, arrived last October to even higher crital acclaim. The goods they delivered are a testament to the deep well of experience and total creative freedom Harmony and Kelly weild when working together.
"Louis York is definitely about me expressing myself, totally," said Harmony.
Watch the latest edition of Behind The Board in the video above, where Harmony and Kelly, both GRAMMY nominees, take us deep into their Weirdo Workshop to talk about their musical beginnings, collaborating with other artists and more...
Behind The Board: DJ Khaled Reflects On His Early Days, Working With Music's Biggest Artists & More