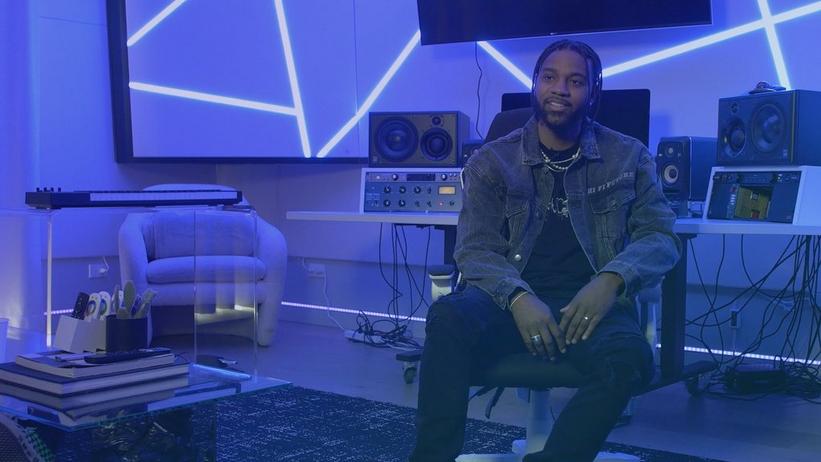 news
Behind The Board: Three-Time GRAMMY Nominee Bernard "Harv" Harvey On Energy, Production Lessons From Dr. Dre & What Makes A Great Record
GRAMMY-nominated producer HARV details his creative process, the importance of listening to artists and his mantra of "good energy flows, good record flows."
GRAMMYs
/
Apr 26, 2022 - 07:35 pm
What makes a great record? Is it immersive production? Memorable songwriting? What about components like vocal delivery, rhyme scheme or flow? For three-time GRAMMY nominee Bernard Harvey — known professionally as HARV — a great record has more to do with emotion than any particular musical component.
"When I hear any song, I just want to feel something," Harv explains in the below episode of Behind The Board. "Music is supposed to pull every emotion out of us, and if it's genuine and the sonics are right and everything is perfect, it's a great record."
With collaborations ranging from Justin Bieber to Summer Walker to Eminem, the Kansas City native has a knack for getting the most out of his diverse pool of artists — a skill he says he learned from Dr. Dre.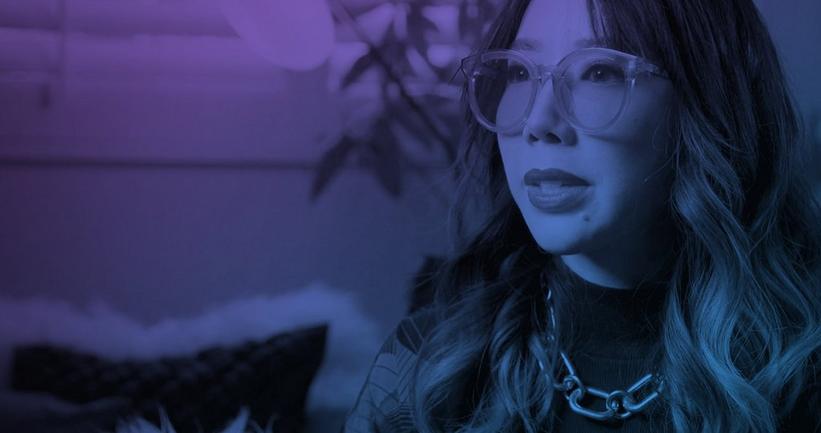 news
Behind The Board: TOKiMONSTA On Creativity And Finding Common Ground Through Music
The L.A.-based electronic music producer describes the organic journey of turning her love of music into a career, how she's learned to go with the flow creatively and more
GRAMMYs
/
Feb 1, 2019 - 11:00 pm
Jennifer Lee aka TOKiMONSTA is up for her first GRAMMY Award this year, for Best Dance/Electronic Album for her third studio album, Lune Rouge. While she has been experimenting with beats and sounds and sharing her music with the world since her first EP in 2009, she didn't always think her love of music would ever be more than a hobby.
In the second episode of the Recording Academy's Behind The Board, which looks at the producers and other creatives behind the studio board, Lee dives into how she went from a music lover to full-time creator. She shares how she got her making beats with the likes of Flying Lotus and Daedalus at underground parties in her native Los Angeles and how that paved the way to where she is today.
She also discusses another way that going with the flow has helped her in her life, sharing that forcing herself to make music has never really worked. "I've learned that for me in my 'creative process' is to not really have a process," she says.
Lee also talks about how she's proud of her GRAMMY-nominated album, that time Skrillex called to congratulate her on her nomination and how making music that she truly loves helps her connect with fans.
"I'm hoping that if I make music that's for myself, that there's a commonality between me and my listeners where we can agree on this music together. So it's more of a joint venture where we all get this," Lee explains.
Watch the exclusive interview with TOKiMONSTA above, and don't forget to tune into the 61st GRAMMY Awards on Sun. Feb. 10 on CBS.
Meet The First-Time GRAMMY Nominee: TOKiMONSTA On Authenticity & Why 'Lune Rouge' Is "A Celebration Of Life"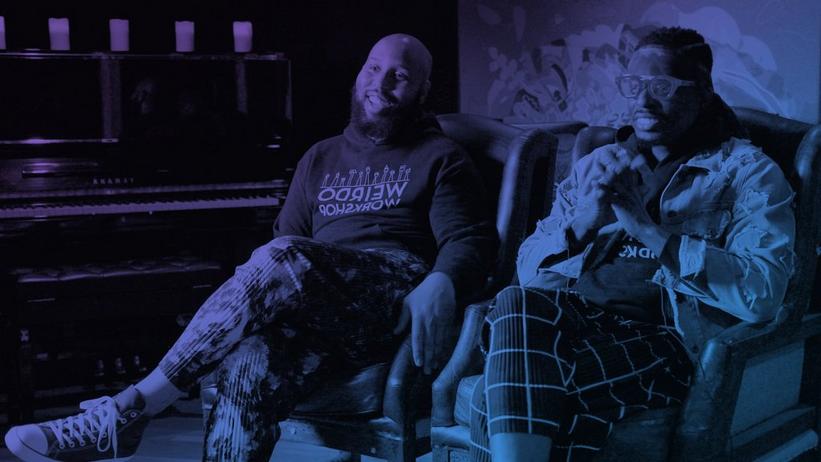 news
Behind The Board: Chuck Harmony & Claude Kelly On Their Anti-Side Project Louis York
"We're trying to shatter what you know about us already," Kelly said of their band and songwriting/production duo's growing catalog of work
GRAMMYs
/
Feb 4, 2020 - 03:34 am
Having teamed up to write and produce songs with pop heavyweights such as Bruno Mars, Mary J. Blige, Brittney Spears, and Rihanna, to name just a few, the songwriting/production duo of Chuck Harmony and Claude Kelly could easilty consider their band, Louis York, a side project. Instead, Harmony and Kelly are clearly full steam ahead with the band.
"I think it's also easy to think of two successful musicians who started a band to kind of see it as a side project, and it's completely the opposite," says Kelly. "We're trying to shatter what you know about us already with better things. So the records that we've done that people know us for, we're very proud of... but Louis York and Weirdo Workshop and everything that's coming out of this is all of that on steroids, because we learned from the best."
Drawing upon not one but two careers' worth of hits, the duo enters their second decade of working together with a brigh outlook at what's to come in music, and how they fit in..
"A few months ago, I was on a treadmill, and I realized that 2020 was a few months away," said Harmony. "I got excited, because... every decade the sound of music changes, so it made me excited that I could be a part of what's coming... And it's with that mindset that I create for Lous York."
The band's hightly anticipated debut album, American Griots, arrived last October to even higher crital acclaim. The goods they delivered are a testament to the deep well of experience and total creative freedom Harmony and Kelly weild when working together.
"Louis York is definitely about me expressing myself, totally," said Harmony.
Watch the latest edition of Behind The Board in the video above, where Harmony and Kelly, both GRAMMY nominees, take us deep into their Weirdo Workshop to talk about their musical beginnings, collaborating with other artists and more...
Behind The Board: DJ Khaled Reflects On His Early Days, Working With Music's Biggest Artists & More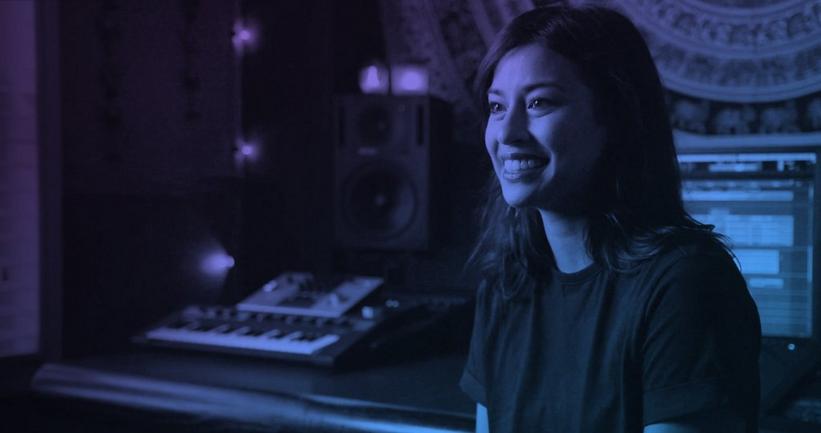 news
Behind The Board: Shani Gandhi On Moving To Nashville, Sarah Jarosz & Studio Collaboration
Australian-born, Nashville-based producer/engineer/mixer traces her path from young musician to GRAMMY winner
GRAMMYs
/
Jan 14, 2020 - 12:56 am
GRAMMY-winning producer/engineer/mixer Shani Gandhi has traveled great distances in her career in more ways than one. Born in Perth, Austrialia, she relocated to Nashville, Tenn., where she's become a go-to studio pro in the Americana world and beyond.
But her most important transformation was a musical one. she began as a child playing music, started piano at age 3, violin at age 6 and cello at age 8 before moving on to choirs and bands and, ultimately, to a more supportive rold in the recording studio.
"I really hated performing, so I'd never thought of this being a career," Gandhi said. "it wasn't until I found out that there was this behind-the-board situation, that I was like, 'Oh my gosh. This is it. This is me.'"
In the latest episode of Behind The Board, Gandhi also discussed how she ended up in Nashville and began to work more n the Americana community, landing her first major project with Sarah Jarosz' 2016 release, Undercurrent, which earned Gandhi her first GRAMMY for Best Folk Album plus a nomination in the Best Engineered Album, Non-Classical category.
"One of my favorite things about this job is that it's always different," she said. "I could find a job that paid me $5 million a year, but if I had to do the same thing every day, I would go nuts."
Read More: Shani Gandhi, Lauren Daigle, Parker Millsap, Kathie Lee Gifford & The Brummies Talk Creative Process
While her passion for the finer details of engineering and production came later, her draw to playing a very specific crucial role in studio during the creative process.
"I support the art," Gandhi added. "I make people's art come to life. But I can't create something from nothing, like a songwriter or a novelist does. And I'm also sometimes grateful for that because it's not me and my personality on the table for everyone to see and judge. I'm just there supporting the real creators, which I just adore."
Hear more about Gandhi's life and work Behind the Board in the latest episode above, and stay tuned for more installments coming soon...
Behind The Board: Julie Wolf On Touring With Ani DiFranco, Trust & Serving The Song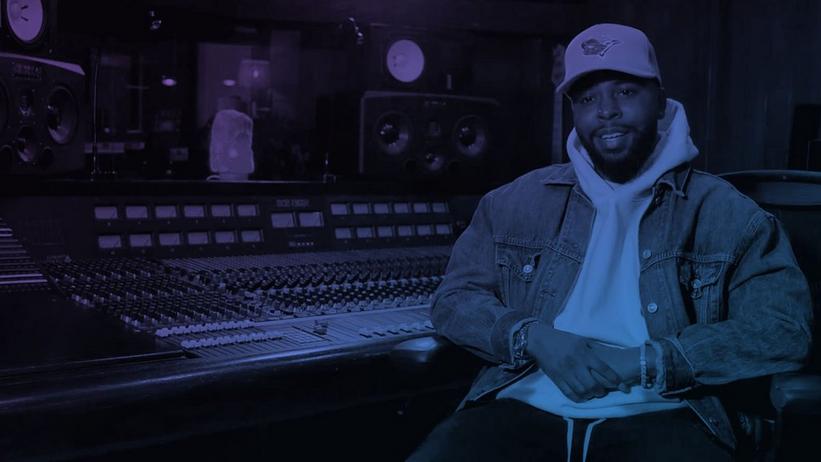 news
Behind The Board: Sevn Thomas Discusses His Roots As A Producer & Why "A Good Mix Is Make-Or-Break"
Canadian producer Sevn Thomas, who is one of the producers and composers on Giveon's 2020 debut EP, 'Take Time,' discusses his background as a beatmaker
GRAMMYs
/
Feb 23, 2021 - 04:12 am
Ever a cross-disciplinary thinker, the celebrated producer Sevn Thomas likens his craft to filmmaking. "My philosophy for making music is like making movies," he says.
But this has less to do with a sense of cinema than the number of chefs in the kitchen: "There's so many people that are on the credits after the movie," he continues. "These are all important components to what makes a movie."
This week's episode of Behind The Board is all about synergy and collaboration in all its forms. Thomas, who's influenced by highly cooperative genres like reggae and dancehall, is one of a number of producers and composers on Giveon's 2020 debut EP, Take Time, which is nominated for Best R&B Album at the 2021 GRAMMYs Awards show.
Watch Sevn Thomas explain his process as a producer and beatmaker below.
Behind The Board: Producer-Engineer David Greenbaum On His Musical Beginnings & Capturing Happy Accidents