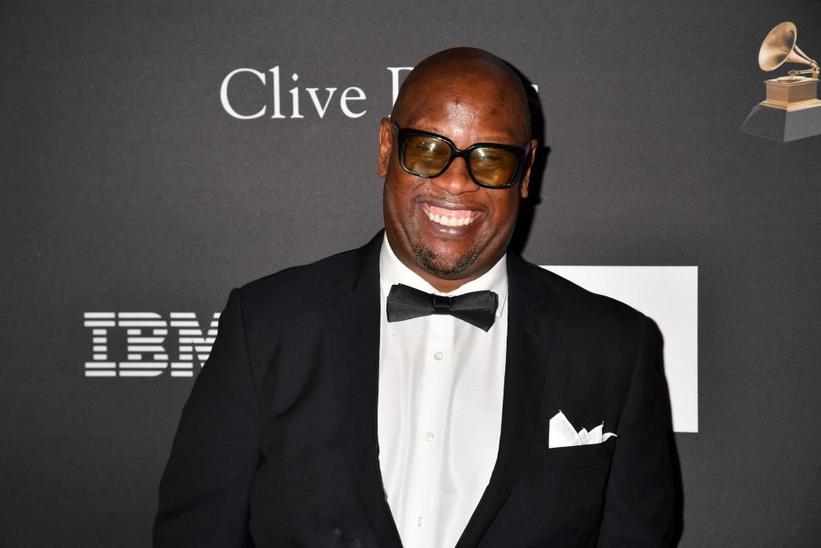 Andre Harrell attends the Recording Academy/Clive Davis Pre-GRAMMY Gala in 2019
Photo: Jeff Kravitz/FilmMagic
news
Andre Harrell, Uptown Records Founder And Role Model To Sean "Diddy" Combs, Dies At 59
The New York-born record executive and his influential label were pivotal in mainstreaming hip-hop and R&B music and culture in the mid-1980s while bridging both genres closer together
GRAMMYs
/
May 10, 2020 - 01:08 am
Influential music executive Andre Harrell, the founder of the pioneering hip-hop and R&B label Uptown Records who's credited with giving Sean "Diddy" Combs his first career opportunity in the record industry, died Thursday (May 7) in his Los Angeles home. He was 59.
The New York Times reports that Harrell, who suffered from heart problems, died of heart failure, as confirmed by his ex-wife, Wendy Credle.
A former rapper himself—he released original music as a founding member of the hip-hop duo Dr. Jeckyll & Mr. Hyde, alongside his high school friend, Alonzo Brown, across the '80s—Harrell brought the artist perspective and highlighted the artistry of rap during his various executive roles throughout his career. This firsthand know-how would prove pivotal to his success and long-standing career as an executive: When rap was just beginning to establish a major commercial foothold within the U.S. music industry in the mid- to late-'80s, Harrell capitalized on the then-burgeoning hip-hop genre and culture, using his insider experience to champion the sound and bolster both an artist community and committed listener audience through his trailblazing Uptown Records.
Harvey Mason jr., Chair and Interim President/CEO of the Recording Academy, shared a touching message about Harrell's passing on behalf of the organization.
"Andre Harrell was a pioneer who defined culture and created an indelible legacy in music," Mason jr. said. "His influence and impact transcends time and Andre's contributions will continue to inspire generations of musicians for years to come."
Born in the Bronx, New York, in 1960, Harrell first broke into the music scene as an artist. His hip-hop duo, Dr. Jeckyll & Mr. Hyde, released several successful singles in the early '80s, The New York Times writes, including "Genius Rap" (1981), "The Challenge" (1982), "A.M./P.M." (1984) and "Fast Life" (1984). The group released its debut album, The Champagne Of Rap, its sole full-length, in 1985 before disbanding in 1987.
Following stints at two NYC radio stations, Harrell began working with Russell Simmons' Rush Management in the early '80s, where the former worked with the company's marquee acts, including Run-DMC and LL Cool J, among others. Simmons, himself a legendary record executive, was also co-founder of the iconic rap label Def Jam Recordings; Harrell quickly rose to become Def Jam's vice president and GM, according to Variety. (Simmons would become one of the first patriarchal figures in a long line of black hip-hop executives that connected Harrell and Sean "Diddy" Combs and opened doors for today's generation of leaders, like Top Dawg Entertainment's (TDE) Anthony "Top Dawg" Tiffith and Quality Control's Kevin "Coach K" Lee and Pierre "Pee" Thomas.)
Harrell launched his own record label, Uptown Records, in 1986; within two years, in 1988, the imprint entered a partnership with the major label, MCA.
Like his mentor Simmons and Def Jam, Harrell's imprint saw the potential of hip-hop's growing fan base, particularly black audiences, and cultural reach before others could even understand the music itself. As The New York Times points out, Harrell "understood his target audience intimately," digging into his deep understanding, rooted from his own rapping days, of both the music and its surrounding culture.
"Andre thought he could deliver entertainment to the black audience in a full and total way," Al Teller, former chairman of MCA Music Entertainment Group, told Vanity Fair in 1993. "He had tremendously clever insights into the audience and how to connect the dots. He was talking like an advertising executive who knew everything about music."
Uptown became a breeding ground for artists who blurred the line between hip-hop and R&B, with acts like Mary J. Blige, Jodeci, Al B. Sure! and Guy leading the label's roster. With the help and musical innovation of Teddy Riley, the label was pivotal in the formation and popularization of New Jack Swing, a hybrid genre mixing hip-hop production with R&B influences, which dominated the U.S. charts throughout the mid-'80s and early '90s.
The label was also influential in mainstreaming crossover hip-hop music via artists like Heavy D & The Boyz and Father MC, Variety notes. Blige, who Harrell signed to Uptown in the late '80s when she was a teenager, would go on to embody the hip-hop-meets-R&B formula: Her 1992 debut album, What's the 411?, for Uptown/MCA earned her the moniker, "Queen Of Hip-Hop Soul."
During his tenure at Uptown, Harrell also discovered a then-young Sean Combs, who joined the label as an intern before rising to become the imprint's talent director and A&R man. (For his part, Combs would continue Harrell and Uptown's hip-hop/R&B hybrid sound through the former's own influential Bad Boy Records via acts like Faith Evans, 112 and Lil' Kim.)
While Harrell ultimately fired Combs from Uptown due to a power dynamic in 1993, according to The New York Times, the two reconciled and remained close throughout the years. Harrell served as president of Bad Boy as well as Vice Chairman of Revolt, the music-oriented multi-platform TV and digital network Combs launched in 2013.
During his speech at this year's Pre-GRAMMY Gala and GRAMMY Salute To Industry Icons event honoring him, Combs paid tribute to Harrell at length.
"I want to take the time to thank Andre for being a big brother, for believing in me ... I'm only standing up here because you gave me the chance, you gave me the opportunity," Combs said. "But most importantly … as a black man, you took me underneath your wing ... You taught me what it was to be a record man."
"Even to today," he continued, "you still teach me. And I call you my big brother, but tonight I got to tell you the truth. I told you my father died when I was 2-and-a-half. Andre, you've been my father for the last 30 years."
In 1992, Harrell secured a multi-million-dollar, multimedia deal with MCA. The contract helped the executive span into film and TV—he executive-produced the hit FOX TV show "New York Undercover" and produced the 1991 comedy Strictly Business—with Harrell subsequently rebranding the company as Uptown Enterprises
In 1995, he became the CEO of Motown Records, where he worked for two years.
Later in his career, he remained active in R&B circles. He was pivotal in developing the career of a then-young Robin Thicke in the 2000s, according to Billboard. Harrell later launched his own Harrell Records in the early 2010s.
The legacy of both Harrell and his Uptown Records will see new life via a three-part scripted miniseries, called Uptown, set to debut on BET this year.
Harrell is survived by his son, Gianni Credle-Harrell, his brother, Greg, and his father, The New York Times reports.
2020 GRAMMYs: Clive Davis And The Recording Academy Celebrate Sean "Diddy" Combs With Industry Icon Honor At Star-Studded Pre-GRAMMY Gala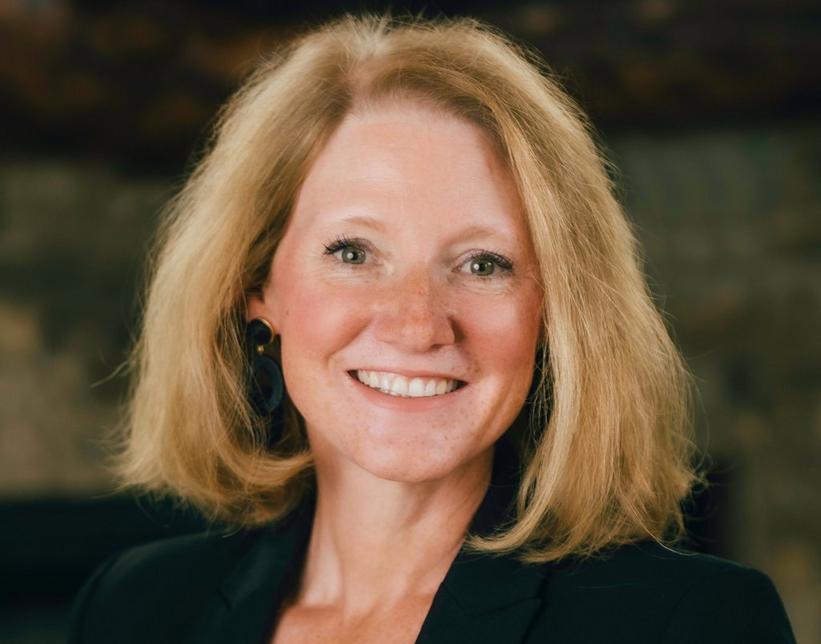 Theresa Wolters
Photo: Kelly Samson, Gallery Photography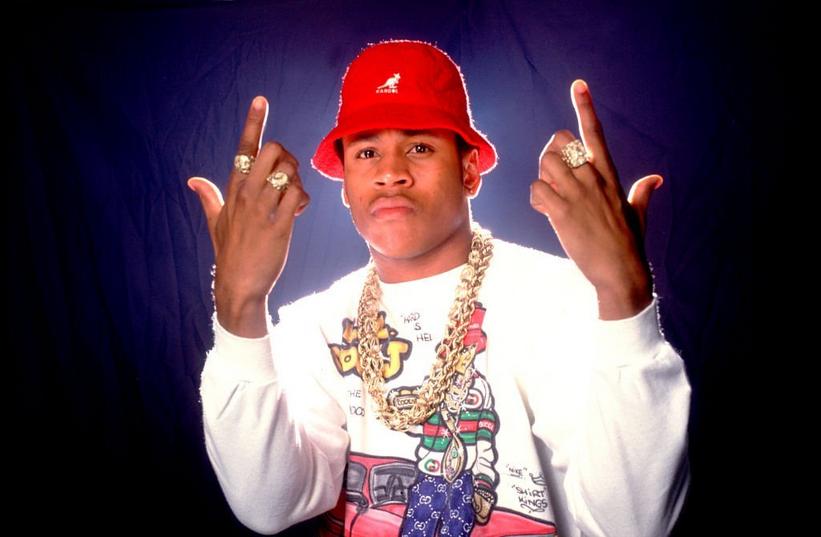 LL Cool J
Credit: Paul Natkin/Getty Images
news
20 Iconic Hip-Hop Style Moments: From Run-D.M.C. To Runways
From Dapper Dan's iconic '80s creations to Kendrick Lamar's 2023 runway performance, hip-hop's influence and impact on style and fashion is undeniable. In honor of hip-hop's 50th anniversary, look back at the culture's enduring effect on fashion.
GRAMMYs
/
Nov 21, 2023 - 08:47 pm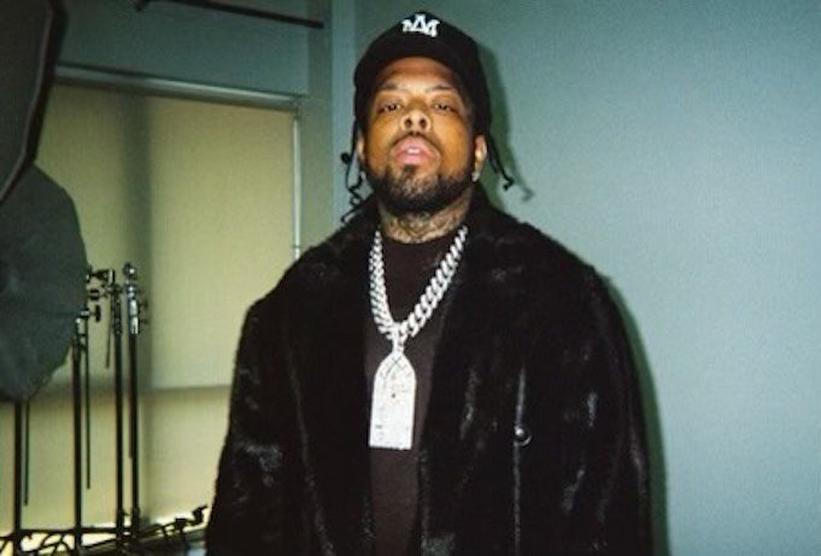 interview
Westside Gunn On How Virgil Abloh & "Coming To The End" Of His Rap Career Inspired 'And Then You Pray For Me'
A self-proclaimed "super-vet" of the rap world, Westside Gunn knows his time as a rapper is nearing its finale — but first, he wants to "give you a journey" with his new album, 'And Then You Pray For Me.'
GRAMMYs
/
Oct 18, 2023 - 02:07 pm
When Westside Gunn refers to himself as "the king of the underground," it's not hyperbole. The veteran rapper has spent the last decade-plus providing hip-hop with a streetwise, neo-boom-bap style that echoes heavily in the music of today. And as the founder of independent hip-hop label Griselda (and its related rap collective), Gunn's influence is felt through stars like his brother, Conway the Machine, his cousin, Benny the Butcher, and the enigmatic Mach-Hommy. 
But Gunn considers himself more a curator than a musician. He is obsessed with fashion and high art, more prone to mention going to see opera or buying a painting than jumping into a rhyme cipher.
All of Westside Gunn's obsessions come together on his new album And Then You Pray For Me. The rapper is positioning the project as a sequel to his 2020 LP Pray For Paris, which was inspired by Gunn attending a Paris Fashion Week runway show as a guest of the late Virgil Abloh. Abloh was the art director for both albums, which feature figures from iconic artworks laden with Gunn's signature chains; And Then You Pray For Me uses both the Mona Lisa and Caravaggio's The Entombment of Christ. 
While the 21-track album features plenty of Gunn's trademark neo-boom-bap sounds, he updates things a bit by including some songs that have a trap music influence. It contains stellar guest turns from old friends like Conway, Benny, Stove God Cooks, Rome Streetz, and Boldy James. But there are also surprising appearances from artists you might not normally associate with Griselda — Jeezy, Rick Ross, Denzel Curry, and Ty Dolla $ign.
Gunn has recently referred to And Then You Pray For Me as his last album, but don't expect him to slow down. He's making movies, planning big moves in the fashion world, and continuing to guide the careers of other artists. 
GRAMMY.com caught up with Gunn as he was, naturally, shopping in New York City's SoHo neighborhood ("I'm over here on Mercer [Street], so it's Lanvin, Balenciaga, Marni, Bape — it's all right here," he boasts). We discussed his creative pairing with Abloh, why he's really a curator at heart, and his views on underground rap's evolution over the past decade. 
The conversation has been edited for length and clarity.
Not to start on a super serious note, but as I was preparing for this conversation, I realized that we just passed the 17-year anniversary of the murder of your cousin, rapper Machine Gun Blak. If he could see you now, and if he could hear the new album, what do you think he might say?
First of all, he'd be all on [the album]. But he'd be super proud, man. Even when he's not here, he's one of my biggest fans, I feel like. His energy is Westside Gunn. Westside Gunn is a perfect example of Machine Gun Blak — just the raw, the grittiness. The grimy part of Westside Gunn, that's Machine Gun Blak. That's his spirit.
But I think he would love this album. It's a great piece of work. It's my favorite that I ever worked on. Out of all my projects ever, this is the most fun I ever had making one. 
Does it feel like it's been 17 years since he died?
Nah. It doesn't seem like 17 years, honestly. And it's crazy because I just went to his grave site. I remember [the day he died] like it was yesterday. I vividly remember that day — what was going on, what I was doing, where I was going, everything.
Where were you when you found out? 
See, back in those days, that's when we were still in the streets. So I was just about to go make a move. I was talking to him on the phone, and I was like, "I'll hit you when I get over to Atlanta." Because at that time, I was making moves. That's before all of this. It's the things I rap about now. When you hear the lyrics, these are those days. 
He called me, and it was a situation. He was talking about it, and I was like, "Sorry to cut you off, but I gotta go handle this. When I get there, I'll hit you back so we can finish talking about it."
At that time I was still catching the Greyhound from Alabama to Atlanta. But it was crazy because I missed the bus, and I never miss the bus. So I was on my way back to the house in Alabama, and my grandma called me.  
This era of your career, which this album is a cap to, began in 2012 when you realized you had to step up and be an artist because Conway The Machine had gotten shot and you weren't sure he'd be able to rap anymore. I've always been curious about your state of mind at that moment.
Even then I was still in-the-streets Gunn. We was working so hard, man. I was acting as his manager and investing my bread, my time. I really wanted Conway to be the biggest artist in the world. Unfortunately, when he got shot, it was a devastating blow.
Of course, that's my brother. That's the number one thing. And it was also like, the streets is crazy. I thought, I'm a smart guy. If I just put in my effort, I could really make this happen. At that time, I was really in the streets, and I felt like the [other] rappers weren't. It was like, you're really rapping about us. 
It was that kind of mentality — that if I come in this game, can't nobody touch me, because I'm as real as it comes. I just put my hustle skills from the streets into this, and it all worked out. 
During the heyday of that era of Griselda, you guys released a flood of projects — dozens and dozens of mixtapes and albums. 
It was a flood. It was the craziest flood since No Limit [Records].
What was a typical day like for you when all that was going on, circa the mid-2010s?
Just being at [producer] Daringer's house. Getting high, eating f—in' Franco's pizza, drinking Loganberry, and Daringer cooking the craziest beats you ever heard in your life. The rest is history. Just having fun, man. Everybody had they hustles. Believe it or not, even Daringer was hustling! We from Buffalo, man.
You've always been someone who understood the importance of branding. Even on early Griselda projects, you'd promote GxFR [Griselda by Fashion Rebels, Gunn's clothing line at the time]. 
Yeah, because that's the thing: Griselda Records comes from Griselda by Fashion Rebels. I had the clothing brand first. I was already doing a clothing line and it was just like, What am I going to name this record company?
I've always been into fashion. I actually do more fashion-related things than hip-hop-related things. I'm a true designer. I've been designing since I was a kid, and that's the thing that I want to get into more. 
I've been rhyming since '12. That's over a decade. If we're looking at NBA years, NFL years, I'm already a super-vet. I'm not trying to be one of them dudes that went from averaging 40 a game to now I'm averaging five, looking crazy and old. 
I know when to gracefully bow out. And I know I'm coming to the end. I don't want to keep rapping forever about the same things, because in my life I'm maturing. I'm doing other things. I'm collecting art. I'm going to see operas. 
But it's not the end right now. Right now, I just want to give people the best music. And I also want to let people in. I've been doing these [YouTube] episodes for this album where I've been letting people into my life for the first time in my career. Everybody has been loving it. 
For the first time, people are actually getting to see the inside of Westside Gunn's life. I think that's one of the things that I lacked on, was letting people in. If I would have let people in a long time ago, I'd be way bigger. But everything is about time, and I'm not tripping.
Before I hang up the mic, I still want to kind of give you a journey with the music. This new project, it's a super different vibe. I've never made an album sound like this. It's the perfect art piece that I could have possibly created.
It's just the space I'm in in life. It comes with maturity — traveling the world, kids getting older, things like that. You can hear the music has matured. It's still raw though. That's the thing about me. I'm still gonna give you that Griselda Westside Gunn. That's never gonna change. I'm not going too far out of context. 
For this album, you've introduced the alter ego "Super Flygod." What does that name mean? 
Listen, man, Super Flygod right now is talking to you with a ponytail. I'm on another level. Super Flygod is what I've always been, but times 10. I'm super bougie. I love five-star meals. I love five-star hotels. I love wearing $10,000 outfits. I love getting massages. I love smelling good. I love just looking good. That's Super Flygod. 
It's just a different energy. It's something the game never seen before. I did the unthinkable at least 100 times already. I'm still doing it. 
What was it like for you to see Conductor Williams — a producer who has worked with Gunn and Griselda for many years — land a single on a Drake album?
Beautiful. That's what we do it for. He did exactly what he was supposed to do, and that's be on the No. 1 album in the world. He deserves all of that. That's what we're in this game for — to be able to leave a legacy and take care of our babies. So for him to be on the No. 1 album, that's a super blessing. 
That's the thing about Conductor — it's just gonna be the beginning. He's on my new album a few times. So he's gonna have a hell of a month. It's the biggest month of his life. Business is booming for Conductor. 
You've used the word "curation" a lot over the course of your career, and especially in regards to this album. What does that word mean to Westside Gunn?
First of all, that's my favorite thing to do on an album. Curation from me is me. I can curate for you, I can curate for MC Hammer. It's you, but it's me. 
When I curate a project, that's me naming every song, that's me picking every beat, that's me doing the sequence, that's me making the art cover, that's me doing the merch. You see what I'm saying? It's you, but it's me. All you're doing is showing up and rapping. That's all you gotta do.
Virgil Abloh is credited with art directing this album's cover. What did that mean, specifically? 
When I went out to Paris [for Paris Fashion Week in 2020], I really wasn't going to make music. I just felt the energy from Virgil having me out there. When I hit him and told him it was done, it was just like, "There's only one person that can do this cover." It had to be him. 
Virgil was an icon. So to have Virgil cooking up for you is already legendary. This don't happen to nobody from Buffalo, man. But when he was cooking, he was making me multiple pieces. At first, the idea was, I'm gonna do a trilogy [of Pray albums]. I was gonna have the Mona Lisa be the picture that represents all three of them together. I was thinking [of a] box set, with a Mona Lisa front and three different covers inside. 
Once he passed, it changed what I wanted to do with it. But we were already talking about dropping [a second Pray album]. We were already going to re-release the first shirts we did, and I was going to do new ones. But when [his death] happened, I put everything on a standstill and I didn't really know how I wanted to approach it again.
It was like, Damn, should I do the trilogy, or should I just make it a part two? I had different options. At the end of the day, it was just like, I think I'm just going to finish it up. I really want to give the people the work we created together before I throw in the towel. I felt it was only right. That's something that I want the world to always see and remember — what me and him cooked up together.
You say in your new YouTube documentary series that this new album will probably go over people's heads. What aspects of it do you think people might not get initially, or take a few years to catch up to?
The same reason why they're catching up now to the s— that I was doing five years ago, and everybody acts like it's new. I've always been ahead of my time. Always. I probably get copied off of the most in the industry. But you see that I've always gotten respect from everybody: from the Drakes, from the Tylers, the Rockys, Kendricks, Coles, anybody. I'm a one-of-one. It's never been seen before. 
The respect I get, it could be on a mainstream level, but then I could still be on an underground level. I can do something with an Estee Nack, but then turn around and do a song with Mary J. Blige. That's who Westside Gunn is. I got songs with everybody you can possibly think of, rhyming-wise or production-wise. All the legends, even our fallen legends. I can't even think of no other emcee that got a record with Sean Price, Prodigy, DMX, and MF DOOM. It's impossible to name another one. 
Westside Gunn is so cultured, people don't even understand. That's what I mean about [being] over people's heads. People still don't even get it. They're scratching their head, like, "How is this guy on [Kanye West's] Donda? How is this guy on [Travis Scott's] Utopia?"
There's a big part of underground rap now that can be traced directly to what Roc Marciano began doing in 2010, and what you guys started doing just a few years later. What do you think when you see a lot of your aesthetic from that time in the current underground scene?
The current underground scene, I'm loving it. Because you gotta think — at that time, like you said, it was only really Roc Marci, Action Bronson — a couple heads. That's in the space that we come from. Of course, we still had the J. Coles and Big Seans and all that, but that was another lane. We're in the same neighborhood, two different streets. 
But on our street, people on the block was Roc Marci and Action Bronson. Danny Brown, he lived on the block. People like that. When I came on the scene, that's all it was. But I took the bull by the horns. Like I said, I'm a hustler. I was still hustling in the street. I had a hustler mentality, and once I told myself I had to quit cold turkey, I never looked back. I just went extra hard. 
With the new heads, I'm proud of them. At the end of the day, I'm happy that I was able to be somebody that they could study. That they could see these vinyl deals or how this merch is played — I'm kind of like the blueprint. I'm not going to say I'm the king of the underground, but I'm the king of the underground.
Even though I'm the king of the underground, I'm still on Donda. I'm still on Utopia. I'm still making all these big songs and these big records. And even yesterday, we put up the Post Malone clip saying if he could work with anybody, it'd be me. 
I'm the one that put the most points on the board, in every way possible. But this is also showing the new heads, If I could work hard, I'm gonna be the next Roc Marci, I'm gonna be the next Action Bronson in that space.
What is the possibility of getting the original Griselda trio of you, your brother and your cousin back together for a project? 
That's coming in '24. You don't even you got to ask twice. That's already done, my brother. 
A Guide To New York Hip-Hop: Unpacking The Sound Of Rap's Birthplace From The Bronx To Staten Island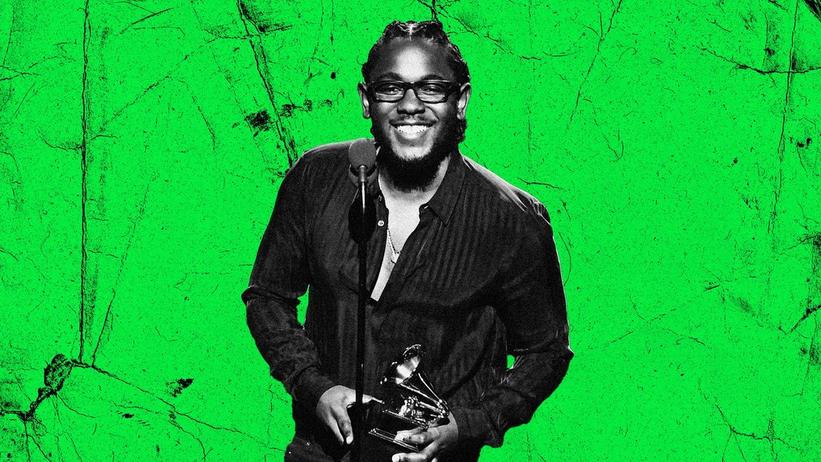 Kendrick Lamar
Photo: Jeff Kravitz/FilmMagic
video
GRAMMY Rewind: Kendrick Lamar Honors Hip-Hop's Greats While Accepting Best Rap Album GRAMMY For 'To Pimp a Butterfly' In 2016
Upon winning the GRAMMY for Best Rap Album for 'To Pimp a Butterfly,' Kendrick Lamar thanked those that helped him get to the stage, and the artists that blazed the trail for him.
GRAMMYs
/
Oct 13, 2023 - 06:01 pm
Updated Friday Oct. 13, 2023 to include info about Kendrick Lamar's most recent GRAMMY wins, as of the 2023 GRAMMYs.
A GRAMMY veteran these days, Kendrick Lamar has won 17 GRAMMYs and has received 47 GRAMMY nominations overall. A sizable chunk of his trophies came from the 58th annual GRAMMY Awards in 2016, when he walked away with five — including his first-ever win in the Best Rap Album category.
This installment of GRAMMY Rewind turns back the clock to 2016, revisiting Lamar's acceptance speech upon winning Best Rap Album for To Pimp A Butterfly. Though Lamar was alone on stage, he made it clear that he wouldn't be at the top of his game without the help of a broad support system. 
"First off, all glory to God, that's for sure," he said, kicking off a speech that went on to thank his parents, who he described as his "those who gave me the responsibility of knowing, of accepting the good with the bad."
He also extended his love and gratitude to his fiancée, Whitney Alford, and shouted out his Top Dawg Entertainment labelmates. Lamar specifically praised Top Dawg's CEO, Anthony Tiffith, for finding and developing raw talent that might not otherwise get the chance to pursue their musical dreams.
"We'd never forget that: Taking these kids out of the projects, out of Compton, and putting them right here on this stage, to be the best that they can be," Lamar — a Compton native himself — continued, leading into an impassioned conclusion spotlighting some of the cornerstone rap albums that came before To Pimp a Butterfly.
"Hip-hop. Ice Cube. This is for hip-hop," he said. "This is for Snoop Dogg, Doggystyle. This is for Illmatic, this is for Nas. We will live forever. Believe that."
To Pimp a Butterfly singles "Alright" and "These Walls" earned Lamar three more GRAMMYs that night, the former winning Best Rap Performance and Best Rap Song and the latter taking Best Rap/Sung Collaboration (the song features Bilal, Anna Wise and Thundercat). He also won Best Music Video for the remix of Taylor Swift's "Bad Blood." 
Lamar has since won Best Rap Album two more times, taking home the golden gramophone in 2018 for his blockbuster LP DAMN., and in 2023 for his bold fifth album, Mr. Morale & the Big Steppers.
Watch Lamar's full acceptance speech above, and check back at GRAMMY.com every Friday for more GRAMMY Rewind episodes. 
10 Essential Facts To Know About GRAMMY-Winning Rapper J. Cole