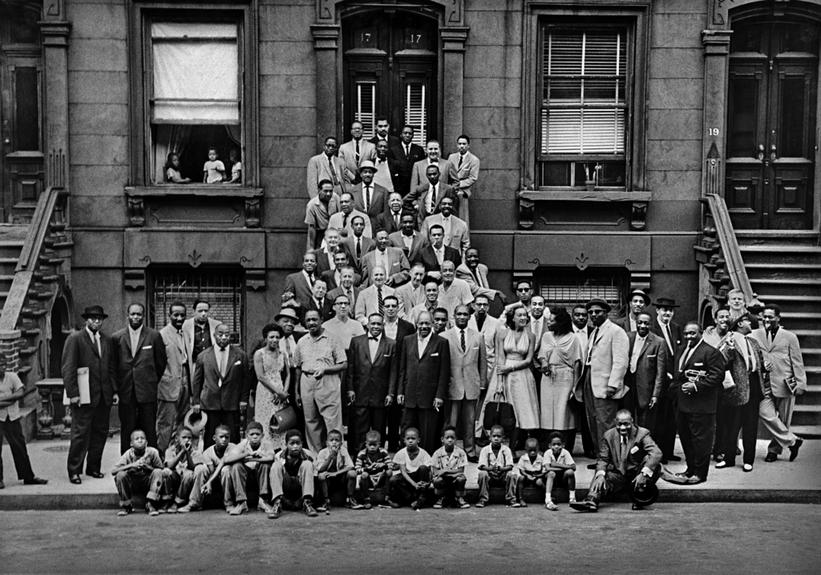 news
Almost Everyone In The Famous 'Harlem 1958' Jazz Photograph Is Gone. This 96-Year-Old Vibraphonist Remembers Most Of Them.
All but two of the 57 jazz legends in the 'Harlem 1958' photo have passed on. But although the 96-year-old vibraphone master Terry Gibbs wasn't in it, he remembers many of the figures therein
GRAMMYs
/
Aug 26, 2021 - 01:44 am
Sixty-three years after 57 jazz musicians assembled for a genre-encapsulating photograph in front of an Upper East Harlem brownstone, a crowd was set to convene on that very block for a street co-naming ceremony. Because of a blazing 107-degree heat index that day—which could be potentially life-threatening to anyone elderly or infirm in the crowd—it didn't happen.
By now, that Esquire photo by freelancer Art Kane—called Harlem 1958—has inspired doo-wop and rap homages, not to mention a 1994 documentary. But rather than seeing a gaggle of music fans on East 126th Street between Fifth and Madison—along with readings of prepared statements by saxophone legends Benny Golson and Sonny Rollins—it was crickets on what might have been otherwise rechristened as Art Kane 1958 Harlem Place.
While the event will likely be rescheduled, the abrupt cancelation serves as a reminder of how tenuous this heritage is in 2021. Kane died in 1995; Golson, 92, and Rollins, 90, are the only living musicians in the photo. While New York clubs remain full of young visionaries with something to prove, the lively camaraderie in the photo—as shown in Kane's son Jonathan's 2018 coffeetable book, Art Kane: Harlem 1958—can feel inaccessible, like a relic of the distant past.
That is, if you're not Terry Gibbs, the 96-year-old vibraphonist who played with everyone from Charlie Parker to Benny Goodman to Buddy Rich over a seven-decade career.
Read More: Gerry Gibbs Assembled Jazz Legends To Honor His Father's Music. The Result Contained Chick Corea's Final Recordings.
With an acerbic sense of humor, needle-sharp recollection of the mid-20th century and all his wits about him, Gibbs is one of the last living threads to this quickly-fading era of American innovation. Granted, he wasn't actually in the photo, but it hardly matters: These people were his colleagues, with many of them his close friends.
It's worth noting that Harlem 1958 isn't just household names, like Count Basie and Gene Krupa. Some of the more obscure members of the lineup, like Gigi Gryce, were brilliant composers overshadowed in their day. To say nothing of the genius pianist and arranger Mary Lou Williams, who, despite crafting immersive works like 1964's The Black Christ of the Andes, was bizarrely benched from the discourse for decades—perhaps thanks in part to her race and gender.
Gibbs speaks in a discursive style he's called his "Brooklynese," and as an eyewitness to the jazz revolution, his reflections should provide a foundation of knowledge before you Google the rest of the story. Out of almost 8 billion people on the planet, he's one of the only living primary sources on this subject. Even if he only knew of someone in the photo, it's captivating to hear from him.
Here's a guide to A Great Day in Harlem with help from the one and only Terry Gibbs.
Read More: How The Jazz Coalition Commission Fund Is Helping More Than 100 Jazz Musicians In Need As The Pandemic Wears On
Gibbs: I have the picture hanging on my wall. I know practically everybody in the picture.
Would you be interested in going through the names and giving me your impression of each person?
Gibbs: Give me the names and I'll tell you what I know about them.
Red Allen (trumpet, 1908-1967)
Gibbs: I didn't know him. That was the era before, the Louis Armstrong era. I was too young.
Buster Bailey (clarinet, 1902-1967)
Gibbs: Also from that era. I knew about him because he played with [bassist] John Kirby.
Count Basie (piano, 1904-1984)
Gibbs: A major bandleader and band.
Emmett Berry (trumpet, 1915-1993)
Gibbs: A great trumpet player.
Gibbs: He worked in my quartet. One of my two favorite New York drummers.
Was he as cantankerous as legend paints him?
Gibbs: Want to hear a funny story about Art Blakey?
You know it.
Gibbs: Art worked for me in New York and knew what type of player I was. I was a New York hard swinger. When I moved out to California, I was still the same type of person, but supposedly, California was known as West Coast jazz, y'know. A lot softer style. He came by here with his group and I went to see him and he introduced me and he put me down. "I don't know what Terry Gibbs is doing in California! He belongs in New York! Why is he out here with this bull* West Coast jazz, played like a bunch of sissies?" But he loved what I did.
Lawrence Brown (trombone, 1907-1988)
Gibbs: He worked with Duke. A very good trombone player.
Scoville Browne (reeds, 1909-1994)
Gibbs: Sco-gil Browne?
Scoville Browne.
Gibbs: Where is he in the photo?
He's near the bottom, next to Joe Thomas and Stuff Smith.
Gibbs: Let me look at the picture. I'm in my office right now. Ah, I didn't know him at all.
Gibbs: Well, I knew of him. I worked opposite him, probably. He may have been an underrated name in the jazz field.
Bill Crump (saxophone, birth/death unknown)
This guy is really obscure.
Gibbs: I don't know that name at all.
I think he was just some dude looking for work.
Gibbs: He probably sounded like his last name!
Gibbs: Also a renowned trombone player. From that era, he was great.
Gibbs: Roy Eldridge and Lester Young were my two favorite musicians growing up.
I know Roy was a massive influence on Dizzy Gillespie.
Gibbs: Yeah, it went from Louis to Roy to Dizzy, you know?
I love that Roy and Dizzy are together in the photo. Dizzy's got his arm around him with his tongue extended.
Gibbs: I loved Roy. We became real good friends and worked a show at the Apollo Theater. Ella [Fitzgerald] used to come in to see me when I had the Dream Band going and she told Norman Granz about me. Norman asked if I would put a big band together. So I took Mel Lewis and had my New York friend get me the best [local] players to play in the big band.
It was a great show. Ella Fitzgerald had [pianist] Ray Bryant, [guitarist] Herb Ellis and [bassist] Wilfred Middlebrooks playing for her. And then there was the Oscar Peterson Trio with [bassist] Ray Brown and [drummer] Ed Thigpen, and then it was my Dream Band, and [saxophonist] Sonny Stitt and Roy Eldridge. That was the show.
That's amazing.
Gibbs: Yeah, it really was.
Art Farmer (trumpet/flugelhorn, 1928-1999)
Did you know Art?
Gibbs: Yes, a very good player. Also sort of an underrated player. He was very lyrical.
Nice guy?
Gibbs: Yeah, a sweetheart.
Bud Freeman (tenor saxophone/clarinet, 1906-1991)
Gibbs: I met him once, but not really. In fact, I think our conversation was about boxing because he boxed and I boxed. He was a nice guy. I'm really not familiar with his playing. I maybe should be.
Dizzy Gillespie (trumpet, 1917-1993)
I know you knew Dizzy. What did you appreciate the most about him?
Gibbs: He was one of the stars, along with Bird, in that music called bebop. He was way ahead. First, Charlie Parker, and then Dizzy, were way ahead of anybody in the folks who knew the bebop language. [Pianist] Bud Powell also. Those three are the most responsible for that music.
Tyree Glenn (trombone/vibraphone, 1912-1974)
I don't know this name.
Gibbs: Oh, great trombone player. He also played vibes. Real good friend of mine. He was with Louis Armstrong. In fact, I'm very good friends with one of his sons, Roger Glenn.
Benny Golson (tenor saxophone, b. 1929)
A living legend. Did you know him back when?
Gibbs: Oh, yeah. Very good arranger, very good tenor player. It's the cliché: He had it all.
Sonny Greer (drums/vocals, 1895-1982)
Gibbs: Oh, yeah. All I know is that he played with Duke Ellington. I never really heard him with the band because when I worked opposite Duke, he had different drummers.
Johnny Griffin (tenor saxophone, 1928-2009)
I love his playing with Wes Montgomery.
Gibbs: He was scary, Johnny Griffin.
Was he?
Gibbs: Well, I'm talking about playing. When he lived in Chicago, I don't think any tenor players wanted to get onstage with him.
Gigi Gryce (reeds, 1925-1983)
Another underrated guy.
Gibbs: You know what it was? Charlie Parker was so far ahead of everybody that came after him. Everybody who came after him was underrated only because they weren't Charlie Parker! They tried to play that style!
Gibbs: Let's face it. He, at one time, was probably the most famous saxophone player in the world. He made a song famous without ever playing one note of the melody. Coleman Hawkins called it "Body and Soul" only because he played all the chord changes, but he made that song famous by his chorus. I don't think there was a tenor player that came after him that couldn't play his chorus. How far are you in my book?
I just finished the chapter about the Woody Herman band.
Gibbs: OK, you haven't gotten to the place where they gave me a band and my sidemen were Roy Eldridge and Coleman Hawkins.
When I think about Hawkins, I think of how tenor saxophonists are either from the Prez school or Hawk school. Obviously, so many were influenced by both.
Gibbs: Prez was my favorite because of the style he played, but Coleman Hawkins could go through chord changes very well. Everybody thinks of him with "Body and Soul," but they've got to hear other songs he played. It wasn't my style of playing, but he could sure play beautiful chord changes. He was a great player!
J.C. Heard (drums, 1917-1988)
Gibbs: He was with the Woody Herman band for about two or three days, four days. A week. Good drummer.
Jay C. Higginbotham (trombone, 1906-1973)
Gibbs: From that era, he was a respected trombone player.
Milt Hinton (bass, 1910-2000)
Gibbs: He played the heck out of the slap bass. He worked with me for three weeks at a club in New York. It was Milt Hinton, [pianist] Barry Harris and [drummer] Ray Mosca. We were there for three weeks or a month at a place called Michael's Pub. I went in the next day with Barry Harris, [drummer] Alan Dawson and [bassist Sam Jones] and recorded my favorite album, called Bopstacle Course. Milt Hinton was a great guy.
Chubby Jackson (bass, 1918-2003)
I know you knew this guy!
Gibbs: Oh, yeah. He was responsible for getting me in Woody Herman's band. He had a great little band. The first time I ever went out of the country, to Sweden, with [trumpeter] Conte Candoli and [pianist] Lou Levy, this was the first time I knew these people. We had the greatest time in the world. Young kids who didn't know anything about money and just wanted to play music.
Hilton Jefferson (alto saxophone, 1903-1968)
Gibbs: I don't know much about him. I know these names, by the way. You notice how young kids today know everybody on the baseball or football team? I knew everybody in every band. I didn't know them, but I knew their names.
Osie Johnson (drums, 1923-1966)
Gibbs: Great drummer. Osie Johnson and Milt Hinton were called "the rhythm section." Osie Johnson, Milt Hinton and [pianist] Hank Jones would do all the record dates in New York at one time, the three of them. You get stuck with anything, you call those three guys.
I got a chance to record a big band in 1954 or 1955. I tried to use the drummer that was playing with my quartet that really didn't know how to play with a big band. I just wanted to use the same guy that played with me on the road all the time. He said to me, "Terry, I don't think I'm making it if you want to get another drummer." I got Osie Johnson. He came in immediately and the band sounded great.
Hank Jones (piano, 1918-2010)
Gibbs: One of the most respected piano players of all time.
Jimmy Jones (piano, 1918-1982)
Gibbs: Also one of the most respected piano players. He worked with Sarah Vaughan. We were on tour for two months with him, [drummer] Roy Haynes, and I forget the bass player's name, as Sarah Vaughan's rhythm section.
Jo Jones (drums, 1911-1985)
Gibbs: He's who I and [drummer] Tiny Kahn learned to play with a big band from. He played with Basie.
Taft Jordan (trumpet, 1915-1981)
Gibbs: A great player. Played with Basie.
Max Kaminsky (trumpet, 1908-1994)
Gibbs: He was a Dixieland trumpet player.
This photo really shows the old guard as well as then-modern players, huh?
Gibbs: There was a time when the guys who played like Coleman Hawkins—that school—and Dizzy beboppers … [Loses track of thought.] I think I just got old. Prejudiced! The beboppers were the most prejudiced musicians. If you didn't play bebop, forget about it. We didn't want to hear anything but bebop.
Gene Krupa (drums, 1909-1973)
Did you know Krupa?
Gibbs: Oh, yeah. Besides being a starter in a way of playing drums, I can tell you great stories about Gene Krupa.
Eddie Locke (drums, 1930-2009)
Gibbs: I think he played drums. I didn't know him.
Gibbs: She was a very good piano player and also a sweetheart of a person.
Gibbs: He would explode and hit a few people. He and I got along great!
You know the wildest thing, Morgan? Hiring [pianist and vibraphonist] Terry Pollard. Those were bad days for Black musicians. Hiring a girl who was Black to go on the road, they thought was crazy. I could have gotten killed! But I didn't give a s*. She was great! If she had two heads and one of them was green, I wanted to play with her. I got the most respect from them as far as what I did. They called me the Abe Lincoln of Detroit.
Miff Mole (trombone, 1898-1961)
Gibbs: He was a trombonist from that era. I don't know much about him.
The one and only Monk. Did you know him?
Gibbs: Yeah, I worked opposite Monk. Monk was Monk! Let's put it that way.
Gibbs: Yeah, I knew Gerry very well. When my son [drummer Gerry Gibbs] was born, he called me to thank him for naming him after him because he spelled "Gerry" with a G also! Everybody else spelled "Jerry" with a J in those days!
He wasn't actually named after him, right?
Gibbs: No, no. He just called me to put me on. Gerry was a very natural, melodic player.
Oscar Pettiford (bass, 1922-1960)
Gibbs: First, there was [bassist] Jimmy Blanton in Duke Ellington's band. Then, it was Oscar Pettiford, and then Ray Brown. The three greatest bass players, in my estimation.
Rudy Powell (reeds, 1907-1976)
Gibbs: I didn't know Rudy Powell, but I know the name.
Luckey Roberts (piano, 1887-1968)
Gibbs: Oh, no, I didn't know him at all.
Sonny Rollins (tenor saxophone, b. 1930)
Did you know Newk back in the day?
Gibbs: Oh, yeah. Sure. The old style of Sonny Rollins, to me, was outstanding.
Have you kept in touch with him through the decades?
Gibbs: No. People like Sonny and myself traveled in different areas. We never played together. First, he played with [drummer] Max Roach and [trumpeter] Clifford Brown. In those days, if I played in Toronto and Max played in Detroit, I would go to Detroit and then he'd go to Toronto and we'd meet in the middle and hang out for a few hours at Howard Johnson's restaurant.
Jimmy Rushing (vocals, 1901-1972)
Gibbs: Oh, he was a blues singer with Basie! Great blues singer.
Pee Wee Russell (reeds, 1906-1969)
Did you know Pee Wee?
Gibbs: Yeah. A player from that other school also. Actually, Pee Wee Russell played with a lot of people, but he was mostly known for that Dixieland school.
I'm noticing that you don't have a bad word to say about any of these people.
Gibbs: Well, the people I knew I got along with great. I got along with practically everybody! I didn't hang out with anybody I didn't get along with. I never hired musicians in my band if I couldn't get along with off the stage, you know? If I couldn't have a laugh with someone off the stage, how much fun could I have with them on the stage?
Sahib Shihab (saxophones and flute, 1925-1989)
Gibbs: He changed his name [when he converted to Islam]. He was an alto player who played baritone. Good player.
Horace Silver (piano, 1928-2014)
Gibbs: He worked in my band! Horace Silver was one of the biggest talents that ever played in my band and one of the nicest people. We were very close until he died.
Zutty Singleton (drums, 1898-1975)
Gibbs: That was another era, too, that I don't know too much about.
Stuff Smith (violin, 1909-1967)
Gibbs: I didn't know Stuff Smith, but I know his playing! He was one of the first violin players that could swing that hard.
Rex Stewart (cornet, 1907-1967)
Gibbs: Another good jazz cornet player.
Maxine Sullivan (vocals, 1911-1987)
Gibbs: I didn't know her at all, but she was considered one of the best singers of the day. She was a stylist.
Joe Thomas (trumpet, 1909-1984)
Gibbs: I didn't know him, but I know he was very respected.
Wilbur Ware (bass, 1923-1979)
Gibbs: Bass player. Very good.
Dickie Wells (trombone, 1907-1985)
Gibbs: I didn't know him at all.
George Wettling (drums, 1907-1968)
Gibbs: I didn't know him at all. He was a drummer from that old school.
Ernie Wilkins (saxophone, 1919-1999)
Gibbs: Ernie Wilkins was great with Basie! He wrote some great arrangements.
Mary Lou Williams (1910-1981)
She was so underrated.
Gibbs: Yeah, she was for those days.
What was the issue? Her gender?
Gibbs: Could've been. The girls were considered "good for a girl." She wasn't getting much play. It was different in those days, too, especially when the bebop era came in. They were very prejudiced. If you didn't play bebop, we didn't want to play with you.
I noticed in the photo that she's with Marian McPartland. As two of the only women in the photo, I wonder if they were buds, sticking together.
Gibbs: There weren't many girl jazz musicians in those days, anyhow.
Lester Young (tenor saxophone, 1909-1959)
Last but definitely not least. Did you know him?
Gibbs: Yeah. He probably set a style that tenor players who ever played after that copied [the most].
Do you think of him mostly in that languid, laid-back style he was famous for?
Gibbs: Listen to old Count Basie records, like "Every Tub" and "Lester Leaps In"! He was fiery as heck! He had that sound and feel. Coleman Hawkins could be a little choppy, but Lester Young played straight eighth notes.
We covered everybody! That was great.
Gibbs: Was that the whole lineup there?
That's the whole photo.
Gibbs: Where do I send the bill to?
Surrounded By Moving Air: 6 Big-Band Composers Pushing The Format Forward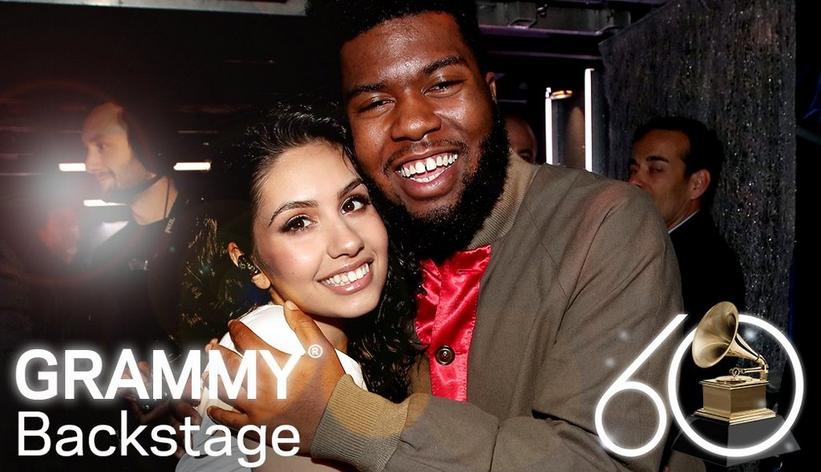 photo_gallery
Portugal. The Man To Aida Cuevas: Backstage At The 2018 GRAMMYs
Also see James Fauntleroy, Reba McIntire, Latroit, and more after they stepped off the GRAMMY stage
GRAMMYs
/
Jan 29, 2018 - 05:39 am
What do artists do the moment they walk off the GRAMMY stage from presenting, accepting an award or performing? Now, you can find out.
Take a peak at Album Of The Year GRAMMY winner Bruno Mars, 60th GRAMMY Awards Host James Cordon, Cardi B minutes before her electrifying performance of "Finesse," and more!
Also see Best Pop Duo/Group Performance GRAMMY winners Portugal. The Man posing with their first career GRAMMY Award, Best Roots Gospel Album GRAMMY winner Reba McIntire right after she walked offstage, Best R&B Song GRAMMY winner James Fauntleroy, Best Remixed Recording GRAMMY winner Latroit, and many more, with these photos from backstage during the 60th GRAMMY Awards.
Getting The Latest Music News Just Got Easier. Introducing: GRAMMY Bot. Find it On KIK and Facebook Messenger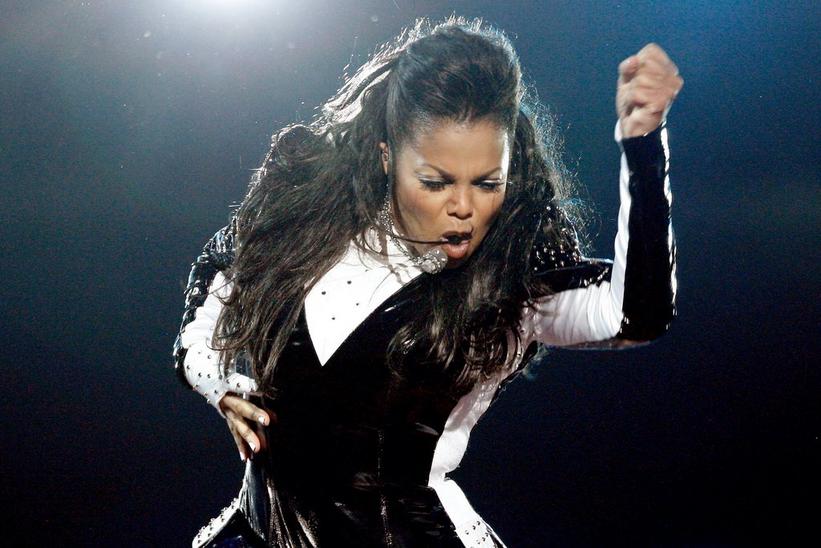 Photo: Christopher Polk/Getty Images
news
Recordings By Janet Jackson, Louis Armstrong, Odetta & More Inducted Into The National Recording Registry
Selections by Albert King, Labelle, Connie Smith, Nas, Jackson Browne, Pat Metheny, Kermit the Frog and others have also been marked for federal preservation
GRAMMYs
/
Mar 25, 2021 - 02:37 am
The Librarian of Congress Carla Haden has named 25 new inductees into the National Recording Registry of the Library of Congress. They include Janet Jackson's "Rhythm Nation 1814," Louis Armstrong's "When the Saints Go Marching In," Labelle's "Lady Marmalade," Nas' "Illmatic," Kool & the Gang's "Celebration," Kermit the Frog's "The Rainbow Connection" and more.
"The National Recording Registry will preserve our history through these vibrant recordings of music and voices that have reflected our humanity and shaped our culture from the past 143 years," Hayden said in a statement. "We received about 900 public nominations this year for recordings to add to the registry, and we welcome the public's input as the Library of Congress and its partners preserve the diverse sounds of history and culture."
The National Recording Preservation Board is an advisory board consisting of professional organizations and experts who aim to preserve important recorded sounds. The Recording Academy is involved on a voting level. The 25 new entries bring the number of musical titles on the registry to 575; the entire sound collection includes nearly 3 million titles. Check out the full list of new inductees below:
National Recording Registry Selections for 2020
Edison's "St. Louis tinfoil" recording (1878)

"Nikolina" — Hjalmar Peterson (1917) (single)

"Smyrneikos Balos" — Marika Papagika (1928) (single)

"When the Saints Go Marching In" — Louis Armstrong & his Orchestra (1938) (single)

Christmas Eve Broadcast--Franklin D. Roosevelt and Winston Churchill (December 24, 1941)

"The Guiding Light" — Nov. 22, 1945

"Odetta Sings Ballads and Blues" — Odetta (1957) (album)

"Lord, Keep Me Day by Day" — Albertina Walker and the Caravans (1959) (single)

Roger Maris hits his 61st homerun (October 1, 1961)

"Aida" — Leontyne Price, et.al. (1962) (album)

"Once a Day" — Connie Smith (1964) (single)

"Born Under a Bad Sign" — Albert King (1967) (album)

"Free to Be…You & Me" — Marlo Thomas and Friends (1972) (album)

"The Harder They Come" — Jimmy Cliff (1972) (album)

"Lady Marmalade" — Labelle (1974) (single)

"Late for the Sky" — Jackson Browne (1974) (album)

"Bright Size Life" — Pat Metheny (1976) (album)

"The Rainbow Connection" — Kermit the Frog (1979) (single)

"Celebration" — Kool & the Gang (1980) (single)

"Richard Strauss: Four Last Songs" — Jessye Norman (1983) (album)

"Janet Jackson's Rhythm Nation 1814" — Janet Jackson (1989) (album)

"Partners" — Flaco Jiménez (1992) (album)

"Somewhere Over the Rainbow"/"What A Wonderful World" — Israel Kamakawiwo'ole (1993) (single)

"Illmatic" — Nas (1994) (album)

"This American Life: The Giant Pool of Money" (May 9, 2008)
Learn To Make Beats With Library Of Congress' New Digital DJ Tool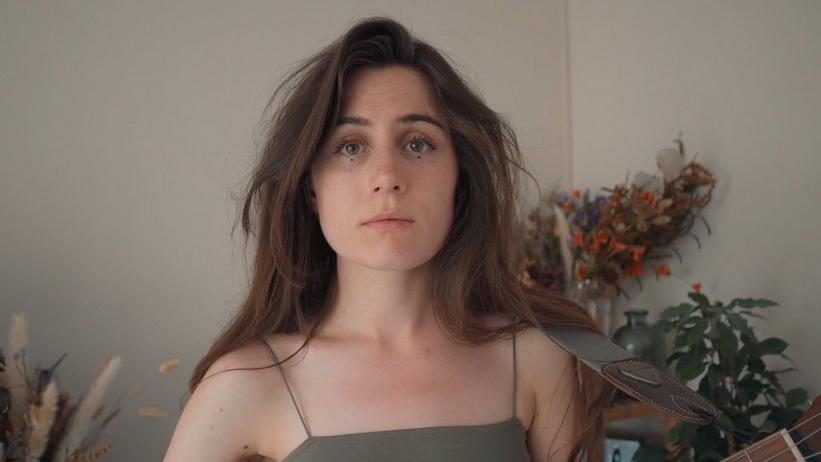 news
Press Play At Home: Watch Dodie Perform A Morning-After Version Of "Four Tequilas Down"
In the latest episode of Press Play At Home, singer/songwriter dodie conjures a bleary last call in a hushed performance of "Four Tequilas Down"
GRAMMYs
/
Jun 24, 2021 - 07:38 pm
"Four Tequilas Down" is as much a song as it is a memory—a half-remembered one. "Did you make your eyes blur?/So that in the dark, I'd look like her?" dodie, the song's writer and performer, asks. To almost anyone who's engaged in a buzzed rebound, that detail alone should elicit a wince of recognition.
Such is dodie's beyond-her-years mastery of her craft: Over a simple, spare chord progression, she can use an economy of words to twist the knife. "So just hold me like you mean it," dodie sings at the song's end. "We'll pretend because we need it."
In the latest episode of Press Play At Home, watch dodie stretch her songwriting muscles while conjuring a chemically altered Saturday night—and the Sunday morning full of regrets, too.
Check out dodie's hushed-yet-intense performance of "Four Tequilas Down" above and click here to enjoy more episodes of Press Play At Home.
Press Play At Home: Watch Yola Perform A Rock-Solid Rendition Of "Stand For Myself"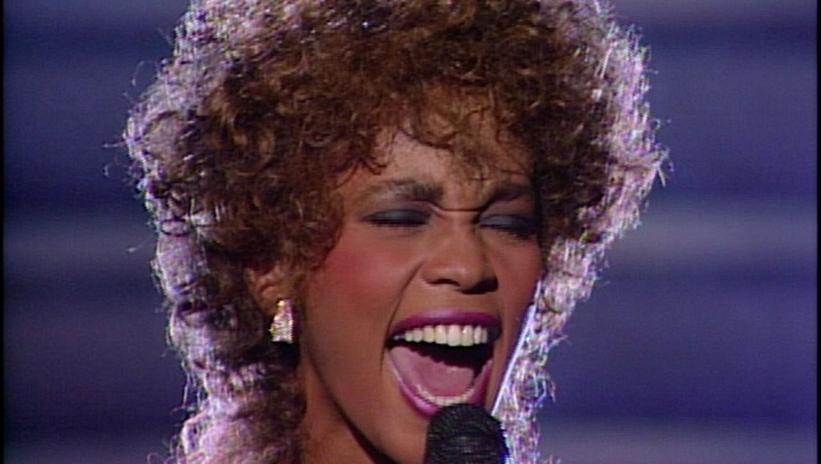 Whitney Houston, 29th GRAMMY Awards
news
Apple Music Exclusive: Watch Classic GRAMMY Performances
The Recording Academy teams with Apple Music to offer historical GRAMMY performances by Miles Davis, Marvin Gaye, Whitney Houston, Shania Twain, Kendrick Lamar, and more
GRAMMYs
/
Nov 24, 2017 - 07:00 pm
To celebrate the GRAMMY Awards' 60th anniversary and the show's return to New York for the first time in 15 years, the Recording Academy and Apple Music are bringing fans a special video collection of exclusive GRAMMY performances and playlists that represent the illustrious history of Music's Biggest Night.
Available exclusively via Apple Music in a dedicated GRAMMYs section, the celebratory collection features 60-plus memorable performances specifically curated across six genres: pop, rap, country, rock, R&B, and jazz.
The artist performances featured in the collection include Marvin Gaye, "Sexual Healing" (25th GRAMMY Awards, 1983); Whitney Houston, "Greatest Love Of All" (29th GRAMMY Awards, 1987); Run DMC, "Tougher Than Leather" (30th GRAMMY Awards, 1988); Miles Davis, "Hannibal" (32nd GRAMMY Awards, 1990); Shania Twain, "Man, I Feel Like A Woman" (41st GRAMMY Awards, 1999); Dixie Chicks, "Landslide" (45th GRAMMY Awards, 2003); Bruno Mars and Sting, "Locked Out Of Heaven" and "Walking On The Moon" (55th GRAMMY Awards, 2013); and Kendrick Lamar, "The Blacker The Berry" (58th GRAMMY Awards, 2016).
The 60th GRAMMY Awards will take place at New York City's Madison Square Garden on Sunday, Jan. 28, 2018. The telecast will be broadcast live on CBS at 7:30–11 p.m. ET/4:30–8 p.m. PT.

Carrie Underwood, John Legend To Host "GRAMMYs Greatest Stories"