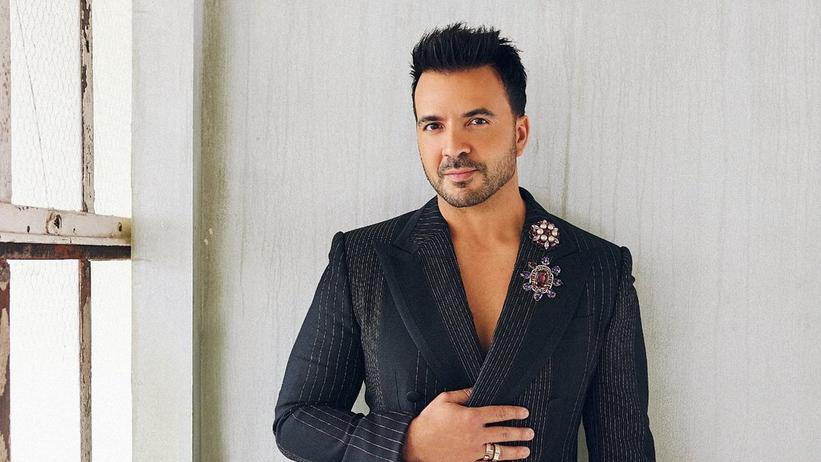 Luis Fonsi
Photo Courtesy of Mario Alzate
news
2022 Latin GRAMMYs Hosts Announced: Luis Fonsi, Laura Pausini, Thalía & More
Held Thursday, Nov. 17, the 2022 Latin GRAMMYs will be hosted by four superstar artists, each of whom have a special history with the Latin GRAMMYs.
GRAMMYs
/
Oct 28, 2022 - 01:30 pm
The 2022 Latin GRAMMYs are less than a month away, and we now know who will be hosting the Biggest Night in Latin Music.
The Latin Recording Academy announced today that Latin GRAMMY nominee Anitta, Latin GRAMMY winner and GRAMMY-nominated artist Luis Fonsi, Latin GRAMMY and GRAMMY winner Laura Pausini, and Latin GRAMMY nominee and recipient of the Latin Recording Academy's President's Award Thalía will together host the 2022 Latin GRAMMYs, to be held on Thursday, Nov. 17.
The 2022 Latin GRAMMYs promise to honor the legacy, celebrate the present, and embrace the future of Latin music — all with a deliberate consciousness about the future generations of music creators. With their array of styles, successes and histories, this year's hosts embody that promise.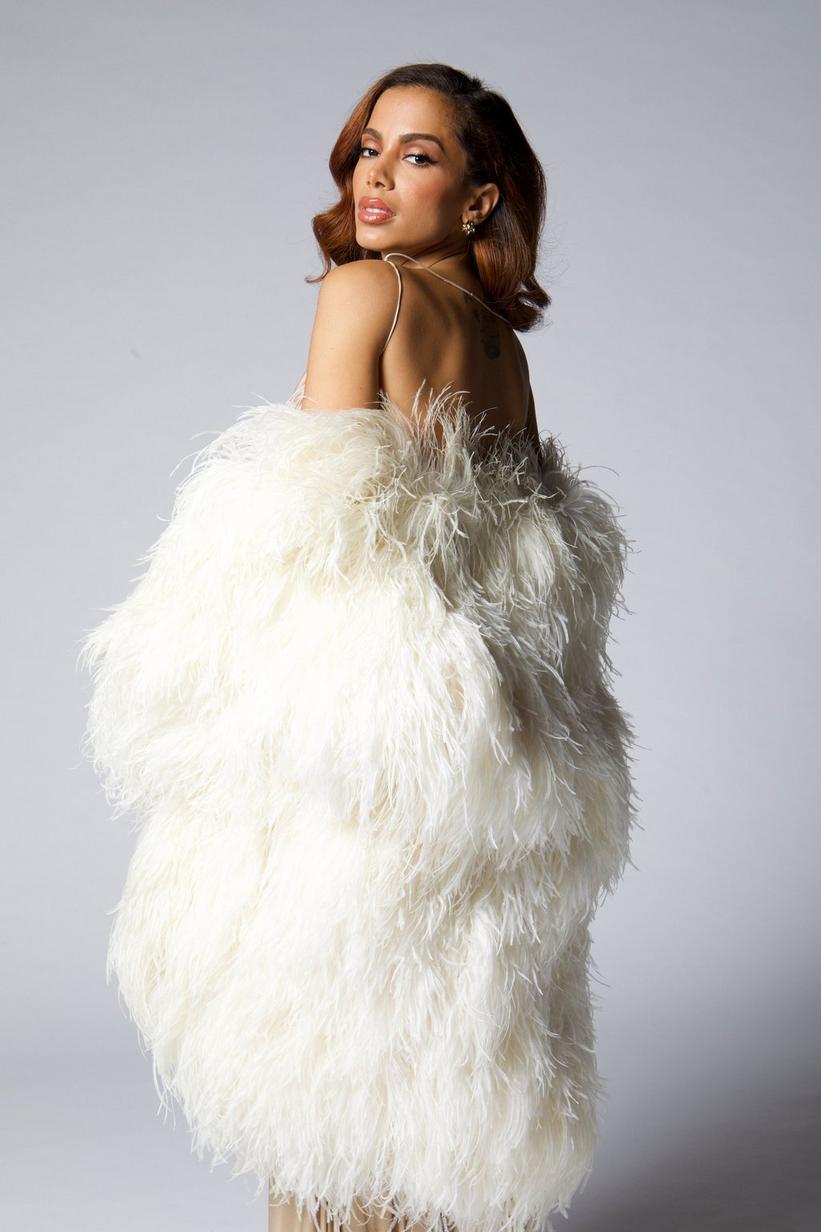 Anitta | Courtesy of Marco Ovando
With a total of eight career Latin GRAMMY nominations, Brazilian pop star Anitta is currently nominated for Record of the Year and Best Reggaeton Performance. Singing in Portuguese, Spanish and English, she has helped Brazilian culture reach a global audience. She made history earlier this year when her Spanish-language single, "Envolver," topped the Global Top 50 chart on Spotify — making her the first Brazilian singer and the first solo Latin artist to do so.
Read More: 11 Essential Brazilian Albums: From Bossa Nova To MPB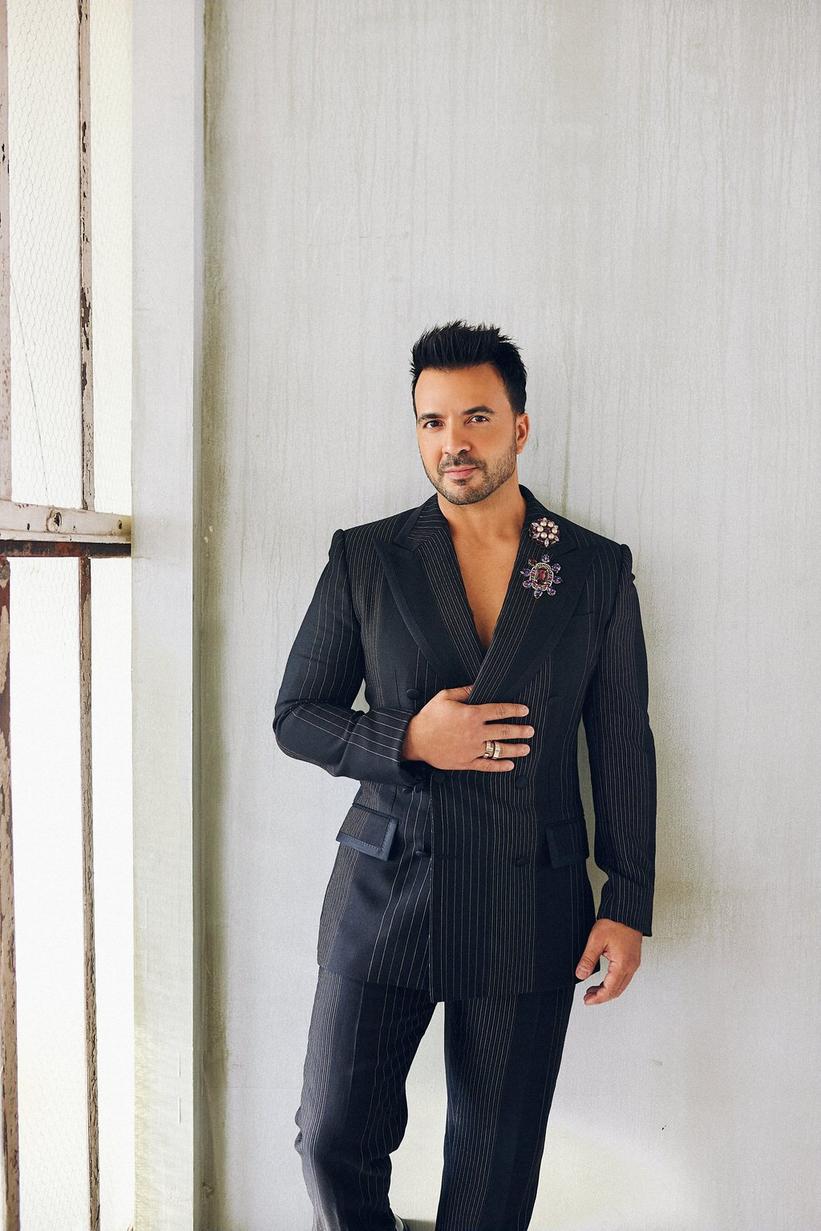 Luis Fonsi | Photo Courtesy of Mario Alzate
Over his two decade-plus career, Luis Fonsi has won five Latin GRAMMY Awards and received five GRAMMY nominations. The Puerto Rican singer/songwriter has broken multiple records, topped the charts, and collaborated with everyone from Daddy Yankee, Justin Bieber, Demi Lovato, and Ozuna. His latest album, Ley de Gravedad, debuted in the Top 10 on Billboard's Top Latin Albums chart and registered 975 million combined streams on various digital platforms.
Laura Pausini | Photo Courtesy of PRC GenteMusic
Over nearly 30 years, Italian singer Laura Pausini has sold more than 70 million albums, earned four Latin GRAMMY Awards, and won a GRAMMY for Best Latin Pop Album at the 48th GRAMMY Awards. Pausini performs in six languages and has made a significant impact in the Latin music market since releasing her first Spanish-language album in 1994. Recent years have seen Pausini soar to greater heights, earning a Golden Globe for Best Original Song and an Oscar nomination. Pausini has collaborated with renowned artists including Luciano Pavarotti, Andrea Bocelli, Ray Charles, Phil Collins, Shakira, and Mariah Carey.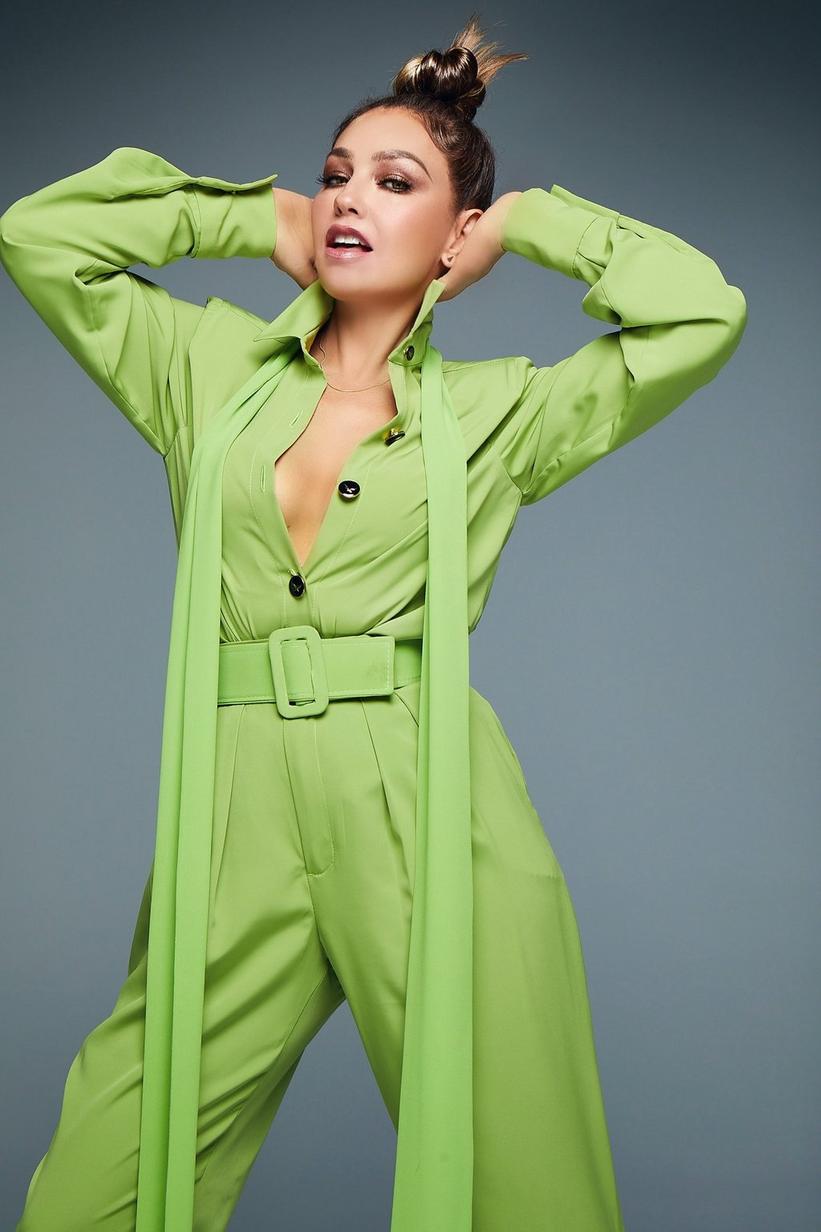 Thalía | Photo by James Macari
Latin pop icon Thalía can add businesswoman, author, fashion designer, and social media star to her list of accomplishments. She has been honored with a star on the Hollywood Walk of Fame for her impact in globalizing Latin music and culture, has topped Billboard's Top Latin Albums chart with four consecutive releases, and honored by the Latin Recording Academy with the President's Award in 2019.
The Latin Recording Academy will host the 2022 Latin GRAMMYs on Thursday, Nov. 17, 2022, from the Michelob ULTRA Arena at Mandalay Bay Resort and Casino in Las Vegas. The telecast will air live on Univision beginning at 8 p.m. ET/PT (7 p.m. CT), and the Latin GRAMMY Premiere, where the majority of the categories are awarded, will precede the telecast. Additional international broadcasting partners will be announced at a later date.
For more information and the latest news, visit the official Latin Recording Academy website.
2022 Latin GRAMMYs Performers Announced: Rauw Alejandro, Chiquis, Jesse & Joy & More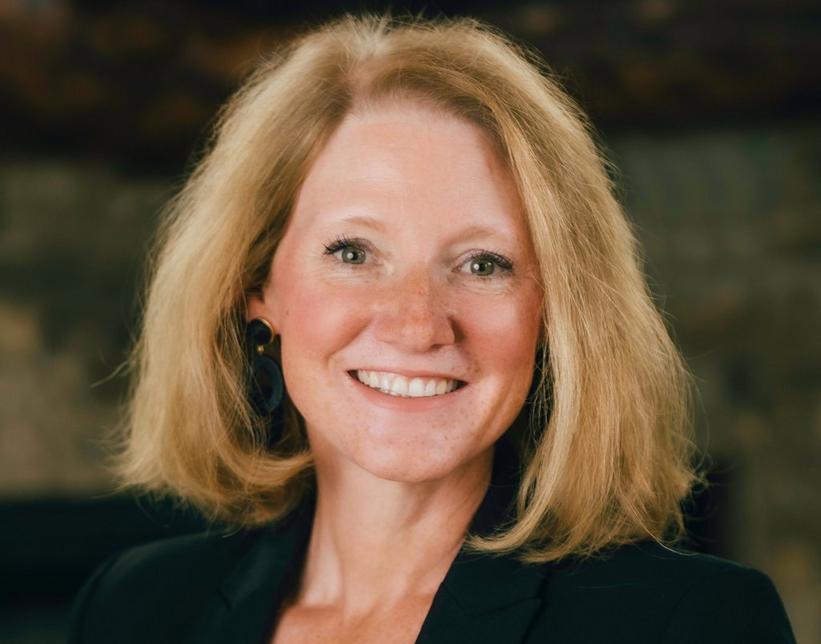 Theresa Wolters
Photo: Kelly Samson, Gallery Photography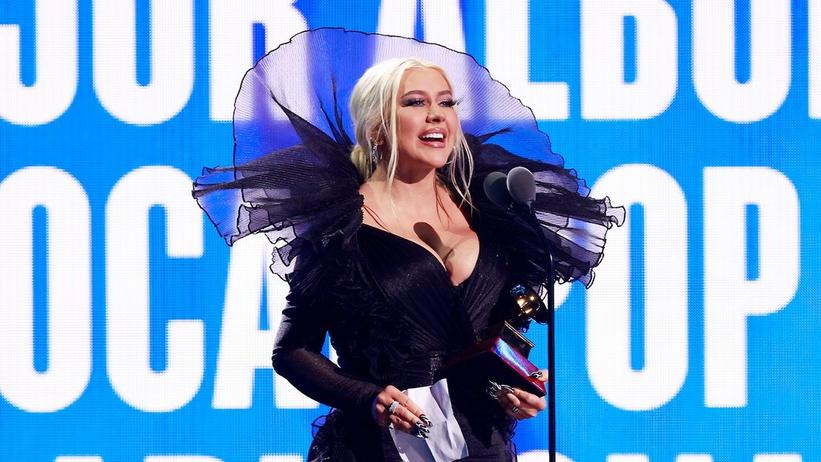 Photo: Michael Tran/FilmMagic
video
GRAMMY Rewind: Christina Aguilera Celebrates Her Latin Heritage After Winning Her First Latin GRAMMY In 20 Years
In May 2022, Christina Aguilera made a stunning return to Latin music with 'Aguilera.' Six months later, she won her second Latin GRAMMY — and she made sure to thank everyone who was part of the journey.
GRAMMYs
/
Nov 17, 2023 - 06:01 pm
Last year, pop diva Christina Aguilera returned to her Ecuadorian roots with Aguilera, her first full Spanish-language album since Mi Reflejo (2000). By the end of the year, she snagged multiple awards for the LP, including Best Traditional Pop Vocal Album at the 2022 Latin GRAMMY Awards.
In this episode of GRAMMY Rewind, revisit the moment Aguilera took the stage to accept her gramophone for her self-titled project.
"This is so important to me, and it's been amazing to come back to this home," Aguilera shared before expressing gratitude to her collaborators and longtime supporters.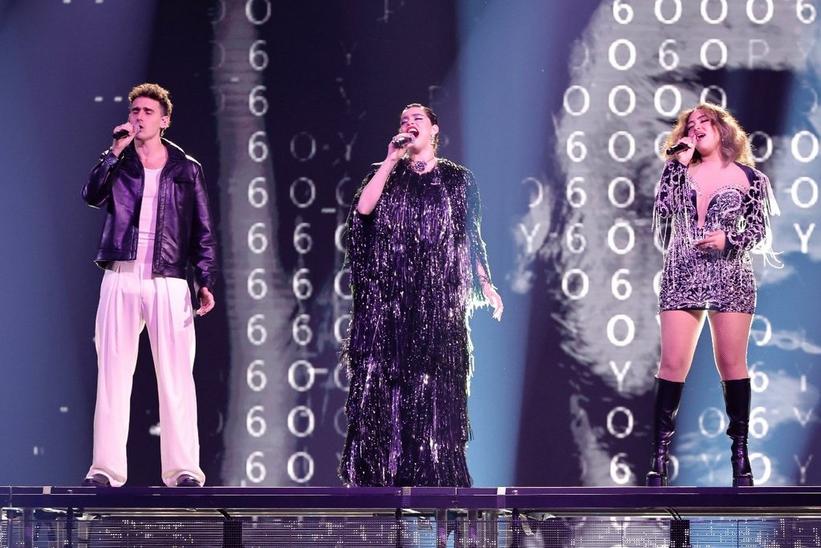 Leon Leiden, Natascha Falcão and Paola Guanche perform onstage during The 24th Annual Latin Grammy Awards on November 16, 2023 in Seville, Spain.
Photo: Kevin Winter/Getty Images for Latin Recording Academy
list
10 Incredible Moments From The 2023 Latin GRAMMYs: Rosalía, Shakira, Peso Pluma & More
The 2023 Latin GRAMMYs were truly international, embracing sounds of flamenco, norteño, reggaetón, and everything in between. Read on for 10 of the most exciting moments from the Biggest Night In Latin Music.
GRAMMYs
/
Nov 17, 2023 - 03:27 pm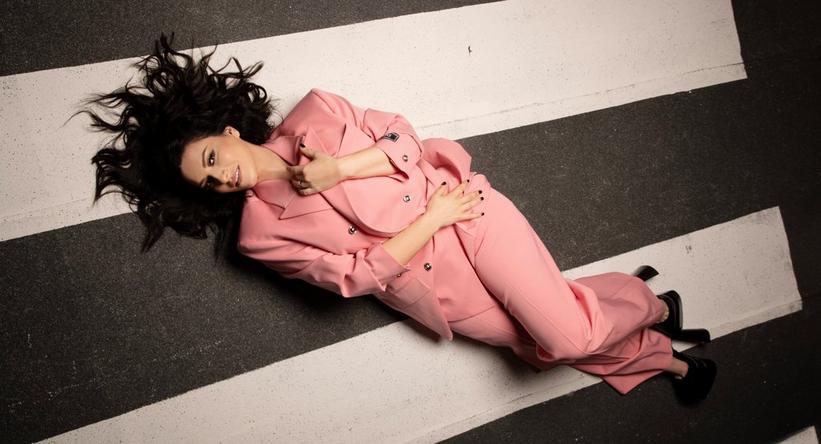 interview
6 Things To Know About Laura Pausini: From Regaining Her Voice To Person Of The Year
"There have been moments of great insecurity," Laura Pausini says of her musical journey. At the 2023 Latin GRAMMYs, she will be honored as Person Of The Year — a recognition of the myriad ways Pausini has achieved her dreams via her unique voice.
GRAMMYs
/
Nov 14, 2023 - 02:30 pm
At times, Laura Pausini has used music as a shield. On stage, she has felt powerful, untouchable. But when the music stops, her insecurity has managed to silence the creative corners of her mind.
Five years ago, Pausini released Fatti Sentire / Hazte Sentir, which won a Latin GRAMMY Award for Best Traditional Pop Vocal Album. Despite this victory, comments from people around her regarding the future of women over 40 in the music industry had a demoralizing impact on her spirit.
"At that time, they told me that it was no longer possible for me to win an award as an older woman, with a musical style that no longer worked much on the radio," Pausini tells GRAMMY.com via Zoom from Milan.
The Italian singer admits that she felt confused and blocked for a while. Her inspiration was absent for three years, and she could not find a song that made her feel strong again.
"There have been moments of great insecurity, fear, doubts, thinking about the future in general as a woman, mother, and, of course, as a singer," says Pausini. "I have felt baffled. I was blocked. I felt safe only when I was at home, not when I went outside." 
In 2021, she won a Golden Globe for the song "Ìo Si / Seen," composed by Diane Warren, Pausini, and Niccolò Agliardi. The song also received an Oscar nomination for Best Original Song (which ultimately went to H.E.R.  for "Fight For You").
Pausini's path after the Oscar loss was transformative, and at the 2023 Latin GRAMMYs, she will be honored as Person Of The Year on Nov. 15.  Read on for six takeaways from Laura Pausini's journey to finding purpose, new dreams to conquer, and her unique voice.
Even With Dozens Of Awards Under Her Belt, Pausini Still Feels Pressure
Pausini's career began in 1993 after winning the famous Sanremo Music Festival in her native Italy. She did it with the song "La Solitudine," quickly leading her to internationalization. She soon became a household name in Spain and throughout Latin America.
In her three-decade career, Pausini has been recognized with prestigious awards. In addition to multiple GRAMMY nominations and a golden gramophone at the 48th GRAMMY Awards for Best Latin Pop Album, Pausini had won an ASCAP Latin Music Award, multiple awards in Italy, a Billboard Latin Music Award, and four Latin GRAMMYs.
"When I won the Golden Globe, I questioned how I could deserve this new award and what new responsibility I had. "In these 30 years, I have luckily won many awards, and with each one, I have said to myself: Okay, now I have won, so I must do better the next one because if I have an award, the responsibility is to improve myself," Pausini tells GRAMMY.com.
Despite making headlines worldwide after her Golden Globe win, Pausini says she needed to be stronger and ready to manage the internal pressure. "I even wondered if I was capable of accepting a daily challenge with what was happening at that time."
One Song Changed Everything — And Renewed Pausini's Confidence 
All this sea of doubts was appeased two years ago with a song, "Durare / Durar." Translated as "to last" in English, the ballad talks about the evolution of love over time and a couple's commitment to making the relationship last. With a theme that bets on love and relationships, the song illuminated the dark corners of her art.
"This song has opened all the doors that, inside my mind, my heart, my soul, were closed and afraid to open," says Pausini.
The topic triggered a personal process where Pausini analyzed herself as an artist. That internal reckoning resulted in the creation of 2023's Anime Parallele / Almas Paralelas, her fifteenth studio album.
Pausini Observed Herself To Create
Anime Parallele / Almas Paralelas
The idea of Pausini's latest album arose after a creative exercise, where the GRAMMY winner was able to "get out" of her body and observe herself from above. She saw herself walking through the streets of the world; she saw the zebra crossings that are now the cover of her album, and she met people whose faces we do not see but whose stories we do hear.
"I have begun to criticize myself, also to say that I have done something brave," Pausini reflects. "And then I started seeing other people in those streets. All the people I saw were not walking in my direction; they were going everywhere."
Inevitably, this inner work made her rediscover her power. Pausini found "the nerve to put my voice and my face before everyone's judgments."
After Looking Inward, Pausini Looked Outward To Tell New Stories
Translating to "parallel souls," Anime Parallele / Almas Paralelas is unique in Pausini's discography. It's the first album that tells stories not exclusively from Pausini's experience, but also reflects on parts of her life.
"It's the first album that doesn't talk about something just mine, what I've experienced, what I want. [It is] dedicated to 16 stories from 16 different people," she says. "It is an album that celebrates diversity, the right to individuality…because we are all citizens of the same streets in the world, but we do not have the same souls, with different dreams, desires, and ideals." 
Anime Parallele / Almas Paralelas is committed to inclusion, on the record and in life. Its dialogue is a hopeful exploration of how people who do not share the same point of view can still show respect and empathy.
Pausini took the theme further, describing "the world I would like to have" as one in which she wakes up "every morning and hear no talk about war, bullying, violence. The one where I observe from above people living their lives in peace on the streets of the world."
"For the first time, I realized that perhaps all that news, which scared me incredibly, exists because people cannot respect each other for being different. I've wanted to dedicate an album to that. It is an album celebrating diversity and the right to individuality," she explains. 
The Passage Of Time Inspires Pausini
Reflecting on the passage of time — and the links between the past, present, and future — is so present in Pausini's life that it echoes throughout her latest album. Anime Parallele / Almas Paralelas even begins with a ticking clock. 
Not only does it musically give us clues about this process, but also, in the physical format, among the photographs in the booklet, there is a phrase from the artist that encompasses the production.
"'I have passed to be present in your future.' This phrase contains three of my favorite words, which give me the strength to believe in myself today," Pausini reflects. " I don't want to reject anything from my past. I want to feel strong in this present, and I want to dream of my future." 
Pausini Will Be Honored As The Latin Recording Academy's Person Of The Year 
All the experiences that Pausini has lived have led her to be the most awarded artist in Italy, to be adopted by Latin America and Spain as another citizen, and, among other triumphs, to be the third woman in the history of the Latin GRAMMY to be named Person Of The Year.
She is also the first European woman to receive the recognition. She is joined on this list by Gloria Estefan and Shakira, who were honored in 2008 and 2011, respectively.
Still, Pausini doesn't quite know how she arrived at this point. It could be the deep bond she shares with her global fanbase.
"From day one, I have always felt adopted by all of you, and I have felt like all the people who are adopted in life. I don't have the same blood, but I have grown up with my family, which is you. That is undoubtedly a very moving thing for me," she says.
Pausini's life and career will be celebrated on Nov. 15 in Sevilla, Spain, one night before the 24th  Latin GRAMMYs.