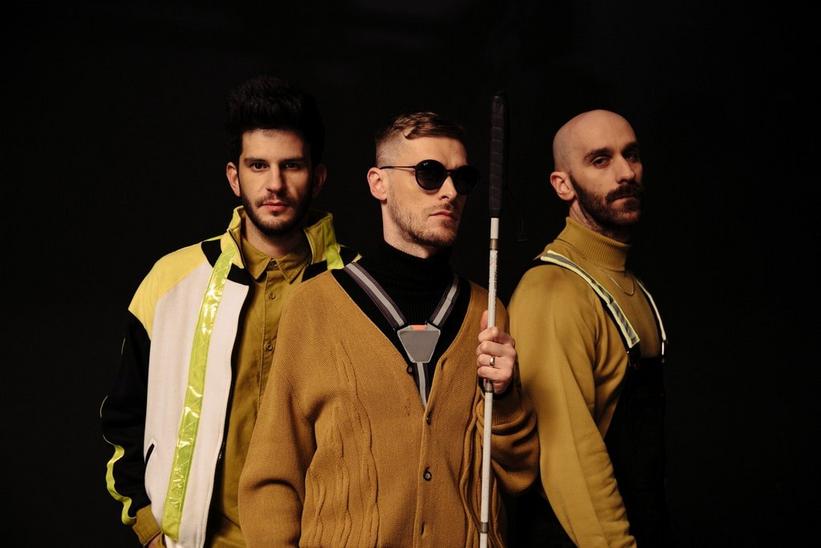 news
X Ambassadors Want To Redefine What It Means To Be A Band
Sam Harris sits down with the Recording Academy to talk about X Ambassadors' sophomore effort, 'Orion,' working with mega-producer Ricky Reed on 'For The Throne' and how mind-blowing it is to write songs with Lizzo
GRAMMYs
/
May 3, 2019 - 10:00 pm
Ever since the release of early singles like "Strangers" and "Litost," X Ambassadors have been a tricky group to classify. When the Ithaca three-piece initially came together in 2009, it would've been easy to dub them as a traditional rock band, but time and a series of surprising partnerships have upended that categorization and revealed a chameleonic sonic range.
Over the last decade, lead singer Sam Harris, brother Casey Harris, and drummer Adam Levin have revealed an extraordinary ability to participate in a number of popular genres. While part of this is imbued in shape-shifting singles like the piano-led ballad "Unsteady" and the rapidfire romp "The Devil You Know," the bulk of their adaptability comes through via some high-profile collaborations. Take the moody 2016 single "Sucker For Pain," which shows up on the "Suicide Squad" soundtrack and features Lil Wayne, plus X Ambassadors, Wiz Khalifa, Logic, Ty Dolla $ign and Imagine Dragons. Then there's the trudging 2017 single "Home" where the trio pops up with hip-hop performer Machine Gun Kelly and pop singer Bebe Rexha. Meanwhile, on 2016's "Low Life," the band subverts genre again with guests A$AP Ferg and British singer/songwriter Jamie N Commons.
Nowadays, X Ambassadors are readying their second album, Orion (arriving on June 14 via IDinaKORNER/Interscope Records) and have released a couple of arena-ready singles ("HEY CHILD" and "BOOM"), which showcase the band's supple, radio-ready sound. But when it comes to alliances, they've gained more visibility than ever. The trio contributed three tracks to Lizzo's most recent album, Cuz I Love You, and Sam even collaborated with mega-producer Ricky Reed (Jason Derulo, Fifth Harmony) in writing and producing for For the Throne: Music Inspired by the HBO Series Game of Thrones, which features Maren Morris, The National, Ellie Goulding, and more notable names
Ahead of Orion's release, we sat down with Sam to talk about his fruitful working relationship with Reed (who also produced their sophomore effort), how he'd like to see X Ambassadors redefine what it means to be a band and a producing/songwriting collective, his immense respect for Lizzo, and the need for diversity in alternative music.
You've said that your single "HEY CHILD" comes from a personal place, specifically it's about growing apart from a lifelong friend. How did you decide on that angle for the song?
Sam Harris: Yeah, I mean, it's so funny. I like [that] most of these songs that end up being these personal songs. It was not an easy road to go down, but I'd had the chorus written already and I had different verses. I played it for Ricky Reed, who executive produced our record and produced a lot of tracks on it. And he was like, "I love this song. I love the music. I love the chorus. [But] I don't really know what song's about, you know? I wish you could put a little more of yourself in there."
So, we talked about it and then I told him, "Well, this is a love letter to my friend who I've become so estranged from and really miss, who's really struggling and I can't talk to right now." And he's like, "You should write about that." So I did. I went back and rewrote the verses and told our story. This is one of my best friends since I was five years old. It's the feeling of that love and dedication. I feel like a lot of songs [operate] within the context of a romantic relationship, and this is just as potent, in my view. Friendships are very similar to a lot of romantic relationships. They require work, they require attention. They can break your heart. I care a lot about this person still, even though we aren't really on a speaking basis right now.
I really appreciate you telling me that, and I agree. I actually wish there were more songs that describe how friendships change.
Harris: Yeah. And I know myself, too. I was literally just talking to my fiance about this. I can be a very codependent person. That's my whole life; I've kind of struggled with that and fought against it and given into it again. That's a big part of the song and a big part of why the disillusion of this relationship hit me so hard. Because I realized I couldn't really help this person anymore.
I read that the "BOOM" artwork is written in braille. You know, I actually didn't realize that your brother and bandmate Casey Harris was born with only 10% of his vision. Why did this feel like a good time to lean into that, conceptually?
Harris: Yeah. He's visually impaired, he was born blind. Yeah, it's something a lot of people don't know about.
I think what we're trying to embrace on this album is that it's part of our DNA, and it's the part that maybe we've subconsciously kind of kept hidden, and I don't really know why. Probably because, I think at least for me, I was always afraid of making it about the fact that he has a disability, rather than about the music. I'm obviously very protective of my big brother.
But on this album, the most important thing for us is to really try and show people who we are, not just make a record full of songs that can get on the radio or get a bunch of streams. We want to show people who we are as people and as human beings.
We're doing a lot of yellow on black [artwork]. My brother has a smartphone and has used computers, but he has to adapt it all so that the text is very, very large and bold in Arial black font, which is the same font that we used in all the artwork. And he reverses the contrast of it so that it's yellow on black, so he can see it better. Everything that we're doing now, I run by him. I showed him [the artwork for "Boom"] on a big screen and said, "Hey, can you see what this says or what the shape is?" I remember showing him the artwork for "Boom," and even though it's not tactile, I showed it to him on the phone, and he was like, "Oh sh*t. That says 'BOOM.'"
Why does this feel like the right time to really show the world who you are? What prevented X Ambassadors from doing that earlier in your career?
Harris: I think we were still figuring it out. I'm 30 now. My brother's 32, and our drummer's also 30. I'm very happy to be this age, and I think I know myself better now. I mean, we made [our first record] when we were 24, 25. And the stuff before that, like, 22, 23. I just don't think I had as good of a sense of self back then, as I do now. It's just feeling a lot more confident in who you are and not being afraid to put that out there. That's why artists like Billie Eilish are so incredible, and she's so young. She's putting all of herself out there which is like so, so scary and so cool to watch her do that. And to be so unafraid to do that.
I mean, I think fear has to be there. But I think she just acknowledges it and says, "Okay, but I'm still going to do it, I'm still going to show people who I am even though it's scary."
Absolutely. You know, I'd also love to know how you got involved in producing and writing songs for For the Throne: Music Inspired by the HBO Series Game of Thrones. That's huge!
Harris: Yeah! We had a demo of this song called "Baptize Me," which is on the record now. I had sent it to A&R at Columbia, because I was like, it didn't fit the tone of our album that we're putting out. But I thought it was a great song, and I didn't know what to do with it, so I sent it to this A&R, and I was like, "What do you think? Do you think this could work on a soundtrack, or anything?" And then he sent it to Imran [Majid], the head of A&R at Columbia, who then showed it to Ricky Reed. He had already been tapped to executive produce the "Game of Thrones" soundtrack. Ricky was like, "I know Sam. Let me talk to him about this song, and about potentially writing some more stuff for the soundtrack."
He gave me a call and was like, "Would you be interested in this? Maybe we can get in, in a day and try to come up with a few ideas." Before I'd even hung up the phone I was working on something for it, and sent him a demo of another track: the beginning of what ended up becoming "King Of One." Then I ended up co-writing eight songs on the soundtrack, and I'm listed as associate producer on it. It's a pretty crazy journey.
Wow. Were you part of the team involved in narrowing down who would be best to sing each song?
Harris: Well, I had some involvement. I threw out suggestions. Every artist who is singing on these songs really contributed to the writing process, and to the creative process as a whole. Really it would boil down to who was willing to come in and help us finish this thing.
Our track "Baptize Me" featuring Jacob Banks—I really pushed hard to have him on that song. When I originally wrote that track, I actually wrote it for him.
Then the Chloe X Halle track "Wolf At Your Door" is one of my favorites on the soundtrack. They are so talented and so, so sweet. When I knew that we were going to be working with a lot of artists in the Sony system and in the Columbia roster, I knew that they were on Columbia. I said, "They would be such a cool addition to the soundtrack. We've got to get them on it." Ricky was like, "Cool, let's make it happen." We ended up getting in together to write this song all together, and it was me and Ricky and the two of them in the room working on it.
OK, so, now that we're a few episodes away from the series finale of Game Of Thrones, do you have any theories as to who will—or won't—survive the war against Cersei?
Harris: You know, I could talk about it all day. I don't know. I go back and forth. Originally I was like, I think that Sansa Stark is going to somehow end up on the Iron Throne.
Yeah, she's going places.
Harris: But I don't know. Or it could just end in total death and chaos and disarray. The incredible thing about this show is that you really just have to stay on your toes. In other words, you can't predict anything. Sometimes the bad guys win. Look [what] we're seeing happen in our political climate in this country and all over the world. Sometimes the bad guys are winning. It's something that the show doesn't shy away from.
Totally. But hey, to pivot back to songwriting for a second, you and the rest of X Ambassadors also collaborated with Lizzo on her new record. No big deal. How did you end up connecting with her?
Harris: Yeah! We co-wrote and produced three tracks on her record, "Cuz I Love You," "Jerome" and "Heaven Help Me," and that was so fun. I just was such a fking fan, she's so good. I'd heard her music a couple of years ago, I was obsessed with the Coconut Oil EP. Then she put "Water Me" out, and I was just like, "Ooh."
I just told my manager and his team, "Get me in a room with her if there's any way, please." Eventually that ended up happening. [X Ambassadors] was starting to do some production work as a band for some other artists, and felt like this is something we really like, and we're good at, and we want to continue, and let's try it out and get in a session with Lizzo.
So it was the three of us and her in a room all together. That day we wrote "Jerome," which is one of my favorite things I think we've done. Watching her write is ... I've never seen anything like it before. She just is so open and so good, and so, so on fking point. Everything she was doing was great. She knows herself so well, and that is such a strength when you're coming into a room to write a song.
Then a couple of months later she hit me up, like, "Let's get back in and write some more." So we ended up writing "Heaven Help Me" and "Cuz I Love You" in literally the same day. I met Ricky Reed through her; he was working on her record, and she signed to his label Nice Life, through Atlantic. Ricky was producing her record, and he was like, "Man, I really love what you're doing with Lizzo, we should get in and write some time." And we ended up making our whole album together.
Wow. Is songwriting and producing for other artists something you'd like to keep doing? Do you have any projects in the works, or anyone you really want to work with moving forward?
Harris: Yeah, I mean, we're always looking to work with more people. We would like to redefine what it is to be a band in today's world. I know a lot of writing teams of people who are all songwriters, and all musicians, and they all get together, and they all write songs together with other artists, and write and produce for other artists. I look at them, and I'm like, "Well, that's a band. They just happen to be making all this music and have different lead singers come in and write with them, and why can't we do that too? We're a band. We put out our own music, yes, but we can also become a production and writing team, and that can be a part of our signature sound."
And I also just love working with different voices and different perspectives. That's what excites me. That's what turns me on. I love that sh*t. I can't express how important it is I think in general to just have more perspectives and more voices. ... Especially in the world of alternative rock.
I think it's a subject that gets skirted around and hasn't been addressed directly too many times. I think that it is definitely why the genre feels a little stale right now. Not to say that there aren't so many incredible alternative musicians coming out right now, and it's not a diverse field. It's just, the ones who are getting the most attention are white dudes. [Alternative rock] is a very white male-dominated genre, and that's not really good for a genre. You look at pop, you look at urban, and you look at R&B, and it's all very diverse now. Even country is starting to diversify a little bit.
But that's also a slower climb, too. I think that where, we're at right now, we really love beginning to explore our sound and figure out ways to redefine ourselves. Also, to speak our truth as a band and explore, and also try to elevate other voices that we find really compelling and interesting.
Going back to Lizzo, working with her was just such an honor and a pleasure for that very reason. Because she just is so, so compelling and such a unique voice. From the very beginning we just all thought, "This is someone who is just a star. She's a star."
Music Is Coming: Composer Ramin Djawadi Looks Back On Eight Epic Seasons Of 'Game Of Thrones'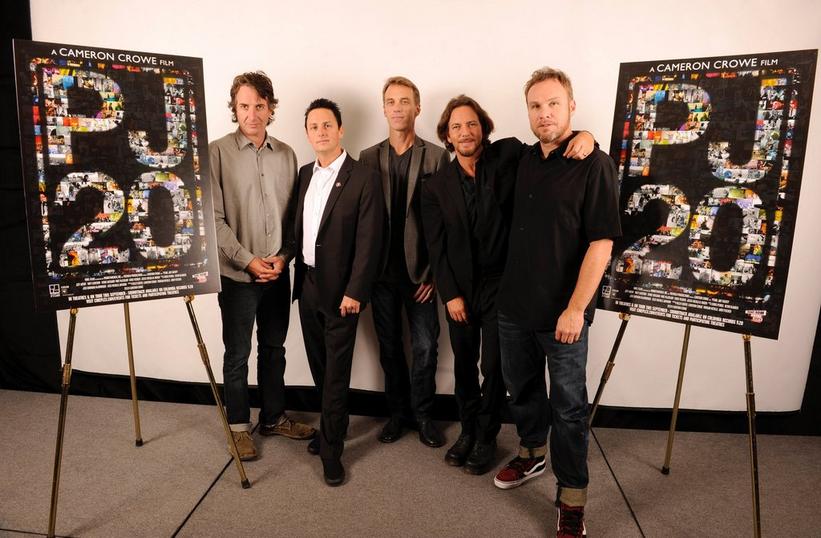 Photo: Kevin Mazur/WireImage.com
news
Pearl Jam Named Record Store Day 2019 Ambassadors
Pearl Jam's Mike McCready says "if you love music," record stores are the place to find it
GRAMMYs
/
Feb 13, 2019 - 04:05 am
Record Store Day 2019 will arrive on April 13 and this year's RSD Ambassadors are Pearl Jam. Past ambassadors include Dave Grohl, Metallica, Run The Jewels (Killer Mike and El-P), and 61st GRAMMY Awards winner for Best Rock Song St. Vincent.
McCready was also the 2018 recipient of MusiCares' Stevie Ray Vaughan Award.
The band was formed in 1990 by McCready, Jeff Ament, Stone Gossard, and Eddie Vedder, and they have played with drummer Matt Cameron since 2002. They have had five albums reach No. 1 on the Billboard 200 and four albums reach No. 2.
"Pearl Jam is honored to be Record Store Day's Ambassador for 2019. Independent record stores are hugely important to me," Pearl Jam's Mike McCready said in a statement publicizing the peak-vinyl event. "Support every independent record store that you can. They're really a good part of society. Know if you love music, this is the place to find it."
With a dozen GRAMMY nominations to date, Pearl Jam's sole win so far was at the 38th GRAMMY Awards for "Spin The Black Circle" for Best Hard Rock Performance.
Pearl Jam will be performing on March 3 in Tempe, Ariz. at the Innings festival, on June 15 in Florence, Italy at the Firenze Rocks Festival and at another festival in Barolo, Italy on June 17. On July 6 Pearl Jam will headline London's Wembley Stadium.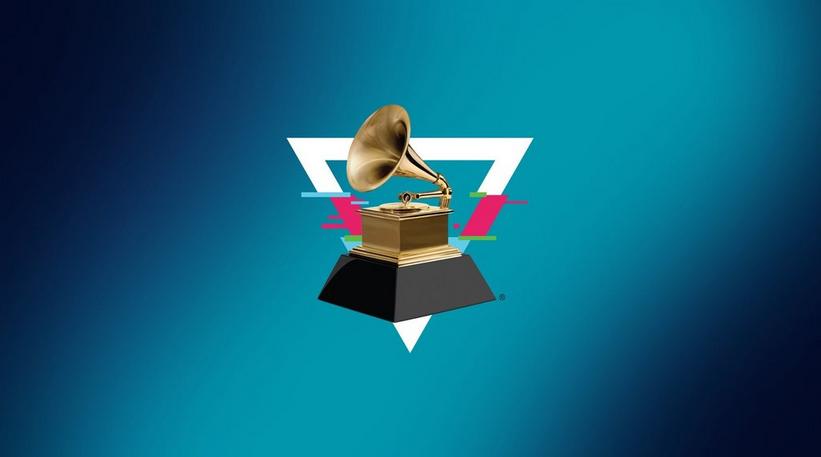 news
Find Out Who's Nominated For Best Rap Album | 2020 GRAMMY Awards
Dreamville, Meek Mill, 21 Savage, Tyler, The Creator, and YBN Cordae all earn nominations in the category
GRAMMYs
/
Nov 20, 2019 - 06:28 pm
The 2020 GRAMMYs are just around the corner, and now the nominations are in for the coveted honor of Best Rap Album. While we'll have to wait until the 62nd GRAMMY Awards air on CBS on Jan. 26 to find out who will win, let's take a look at which albums have been nominated for Best Rap Album.
Revenge of the Dreamers III – Dreamville
This star-studded compilation album from 11-time GRAMMY nominee
J. Cole
and his Dreamville Records imprint features appearances from some of the leading and fastest-rising artists in hip-hop today, including label artists EARTHGANG, J.I.D, and Ari Lennox, plus rappers T.I, DaBaby, and Young Nudy, among many others. Recorded in Atlanta across a 10-day recording session,
Revenge of the Dreamers III
is an ambitious project that saw more than 300 artists and producers contribute to the album, resulting in 142 recorded tracks. Of those recordings, 18 songs made the final album, which ultimately featured contributions from 34 artists and 27 producers.
Dreamers III, the third installment in the label's Revenge of the Dreamers compilation series, debuted at No. 1 on the Billboard 200 chart and achieved gold status this past July. In addition to a Best Rap Album nod, Dreamers III is also nominated for Best Rap Performance next year for album track "Down Bad," featuring J.I.D, Bas, J. Cole, EARTHGANG, and Young Nudy.
Championships – Meek Mill
In many ways, Championships represents a literal and metaphorical homecoming for Meek Mill. Released in November 2018, Championships is the Philadelphia rapper's first artist album following a two-year prison sentence he served after violating his parole in 2017. Championships, naturally, sees Meek tackling social justice issues stemming from his prison experience, including criminal justice reform. The album debuted at No. 1 on the Billboard 200, his second chart-topper following 2015's Dreams Worth More Than Money, and reached platinum status in June 2019. Meek Mill's 2020 Best Rap Album nod marks his first-ever GRAMMY nomination.
i am > i was – 21 Savage
Breakout rapper and four-time GRAMMY nominee 21 Savage dropped i am > i was, his second solo artist album, at the end of 2018. The guest-heavy album, which features contributions from Post Malone, Childish Gambino, J. Cole, and many others, has since charted around the world, topped the Billboard 200 – a first for the artist – in the beginning of 2019, and achieved gold status in the U.S. As well, nine songs out of the album's 15 original tracks landed on the Hot 100 chart, including multi-platinum lead single "A Lot," which is also nominated for Best Rap Song next year. 21 Savage's 2020 Best Rap Album nomination, which follows Record of the Year and Best Rap/Sung Performance nods for his 2017 Post Malone collaboration, "Rockstar," marks his first solo recognition in the top rap category.
IGOR – Tyler, The Creator
The eccentric Tyler, The Creator kicked off a massive 2019 with his mid-year album, IGOR. Released this past May, IGOR, Tyler's fifth solo artist album, is his most commercially successful project to date. The album debuted at No. 1 on the Billboard 200, marking his first time topping the coveted chart, while its lead single, "Earfquake," peaked at No. 13, his highest entry on the Hot 100. Produced in full by Tyler and featuring guest spots from fellow rap and R&B stars Kanye West, Lil Uzi Vert, Solange, and Playboi Carti, among many others, IGOR follows the rapper's 2017 album, Flower Boy, which received the Best Rap Album nod that same year.
The Lost Boy – YBN Cordae
Emerging rapper YBN Cordae, a member of the breakout YBN rap collective, released his debut album, The Lost Boy, to widespread critical acclaim this past July. The 15-track release is stacked with major collaborations with hip-hop heavyweights, including Anderson .Paak, Pusha T, Meek Mill, and others, plus production work from J. Cole and vocals from Quincy Jones. After peaking at No. 13 on the Billboard 200, The Lost Boy now notches two 2020 GRAMMY nominations: Best Rap Album and Best Rap Song for album track "Bad Idea," featuring Chance the Rapper.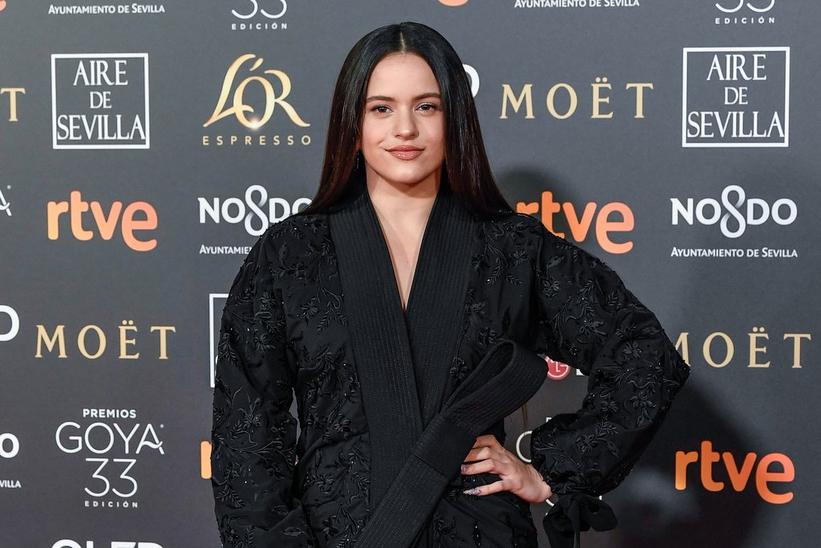 Photo: Carlos Alvarez/Getty Images
news
Rosalía Announces First Solo North American Tour
El Mal Querer Tour, named after the Spanish pop star's latest album, will come to Los Angeles on April 17 in between her Coachella performances
GRAMMYs
/
Mar 20, 2019 - 12:25 am
Rosalía is set to perform at some of the most popular music festivals around the globe, including Primavera Sound in Spain, Lollapalooza (Argentina and Chile) and Coachella, but the Spanish pop star isn't stopping there when she gets to the States. Now, she has announced her first solo North American Tour with a string of dates that will bring her to select cities in the U.S. and Canada.
El Mal Querer Tour, named after her latest album, will come to Los Angeles on April 17 in between her Coachella performances. Then she'll play San Francisco on April 22, New York on April 30 and close out in Toronto on May 2.
RELATED: How Rosalia Is Reinventing What It Means To Be A Global Pop Star
"I'm so happy to announce my first solo North American tour dates," the singer tweeted.
Rosalía won Best Alternative Song and Best Fusion/ Urban Interpretation at the 19th Latin GRAMMY Awards in November and has been praised for bringing flamenco to the limelight with her hip-hop and pop beats. During her acceptance speech she gave a special shout-out to female artists who came before her, including Lauryn Hill and Bjork.
Rosalía has been getting some love herself lately, most notably from Alicia Keys, who gave the Spanish star a shout-out during an acceptance speech, and Madonna, who featured her on her Spotify International Women's Day Playlist.
Tickets for the tour go on sale March 22. For more tour dates, visit Rosalía's website.
2019 Music Festival Preview: Noise Pop, Coachella, Ultra & More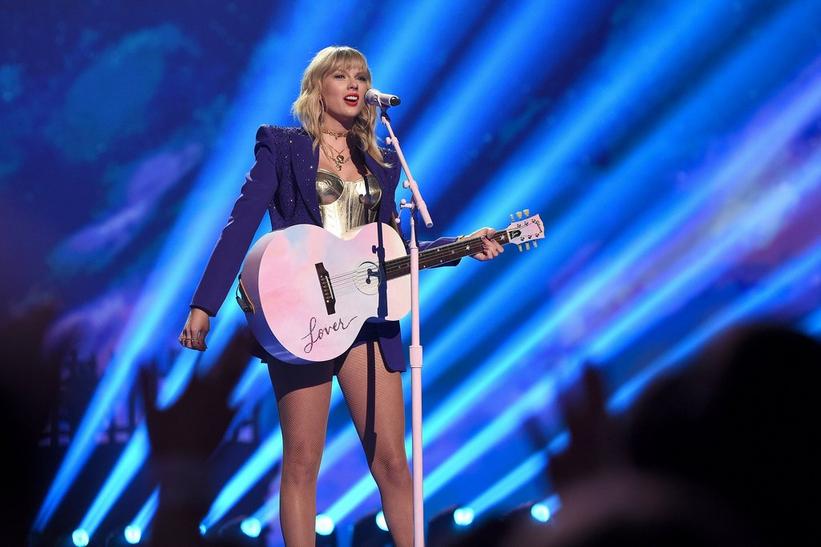 Photo: Dimitrios Kambouris/VMN19/Getty Images
news
Taylor Swift Plots 2020 World Tour With U.S. Dates For Lover Fest East & West
Following dates in Europe and South America, Swift will land in the U.S. for Lover Fest East and West, where the pop star will open Los Angeles' brand new stadium
GRAMMYs
/
Sep 18, 2019 - 02:38 am
Taylor Swift will be spreading the love in support of her hit album Lover.in 2020, but it may or may not be in a city near you. The GRAMMY winner announced plans for her summer 2020 tour in support of her seventh studio album, including two shows each in Foxborough, Mass. and Los Angeles for Lover Fest East and West respectively as the only four U.S. dates announced so far.
The Lover album is open fields, sunsets, + SUMMER. I want to perform it in a way that feels authentic. I want to go to some places I haven't been and play festivals. Where we didn't have festivals, we made some. Introducing, Lover Fest East + West! https://t.co/xw6YMN38WE pic.twitter.com/IhVPQ8DMUG

— Taylor Swift (@taylorswift13) September 17, 2019
The tour kicks off in Belgium on June 20 and hits festivals in seven European countries before heading to Sao Paulo, Brazil on July 18 then heading to U.S. Swift will then present Lover Fest West with back-to-back Los Angeles July 25 and 26 at the newly named SoFi Stadium. The concerts will serve as the grand opening of the much-anticipated NFL venue. The tour will wrap a double header at Gillette Stadiuim in Foxborough July 31 and Aug 1
"The Lover album is open fields, sunsets, + SUMMER. I want to perform it in a way that feels authentic," she tweeted. "I want to go to some places I haven't been and play festivals. Where we didn't have festivals, we made some. Introducing, Lover Fest East + West!"
Lover was released Aug. 23 and debuted at No. 1 on the Billboard 200. Her sold-out tour for her previous album, 2017's Reputation, was the highest grossing U.S. tour ever, breaking her own record.
Tickets for the new dates go on sale to the general public via Ticketmaster on Oct. 17.