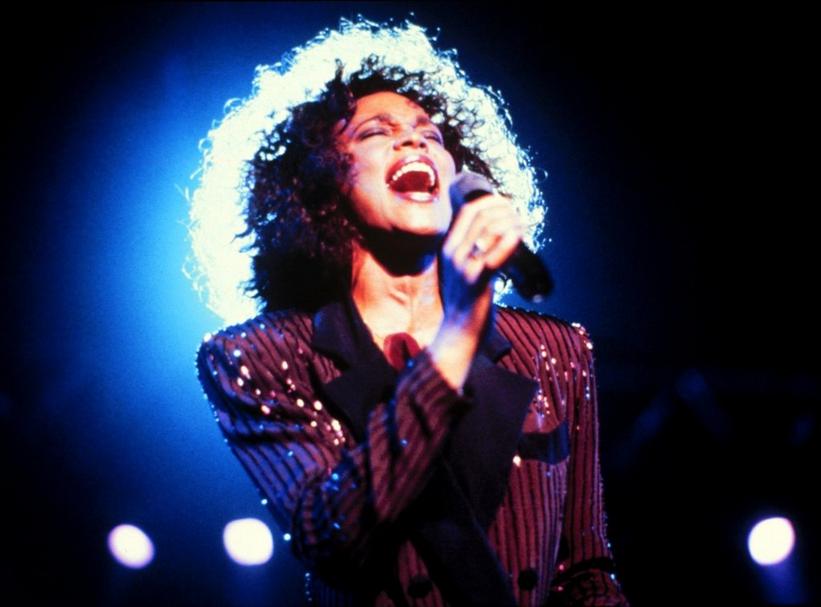 Photo by Peter Bischoff/Getty Images
news
Whitney Houston, Notorious B.I.G Among The 2020 Rock And Roll Hall Of Fame Inductees
The 2020 Rock And Roll Hall Of Fame Induction Ceremony will take place on May 2, 2020 at the Public Hall Auditorium in Cleveland, Ohio
GRAMMYs
/
Jan 16, 2020 - 03:16 am
This morning, the Rock And Roll Hall Of Fame announced its official 2020 class of inductees.
The Rock Hall works to inspire and educate people on the universal impact of rock and roll. As Rock's highest honor and one of music's most highly coveted awards, the 2020 class comprises six performers who are being highlighted for artistic excellence and cultural contribution to the history and current state of music and rock and roll as they constantly evolve.
Artists included in this year's performer class are industrial-rock mainstays Nine Inch Nails, six-time GRAMMY award winner and late vocal powerhouse Whitney Houston, glam-rock troupe T.Rex, hip-hop/rap legend Notorious B.I.G., dark-synthesizer revolutionaries Depeche Mode and two-time GRAMMY award winners the Doobie Brothers.
Further, the Rock And Roll Hall Of Fame recognizes Jon Landau and Irving Azoff as the recipients of the 2020 Ahmet Ertegun Award, celebrating achievement amongst music industry executives, songwriters, producers, promoters and media.
In a statement to Rolling Stone, Nine Inch Nails leader Trent Reznor elaborated on his reaction to being selected as an inductee after expressing public disposition towards the institution in the past. He lauded the inductee class as a representation of rock and roll's spirit which stretches beyond just one genre saying, "there's the inclusion of some hip-hop acts. To me, it's the spirit of rock and roll. That doesn't mean it has to be guitar/bass/drums. It can be a turntable, a computer, a synthesizer, sequencer… It's the spirit of expression and, to me, freedom and no limits to expression. That's my version of what rock means and the method of achieving doesn't need to be quantified…"
The 2020 Rock And Roll Hall Of Fame Induction Ceremony will take place on May 2, 2020 at the Public Hall Auditorium in Cleveland, Ohio and will feature a lineup of Induction Week events and the opening of the 2020 inductee exhibit. For the first time, the induction ceremony will broadcast live on HBO on May 2 at 8 p.m. ET. Membership tickets go on sale Feb. 25 and public tickets will be available on Feb. 27.
Notorious B.I.G., Nine Inch Nails, Kraftwerk & More Nominated For Rock Hall Of Fame 2020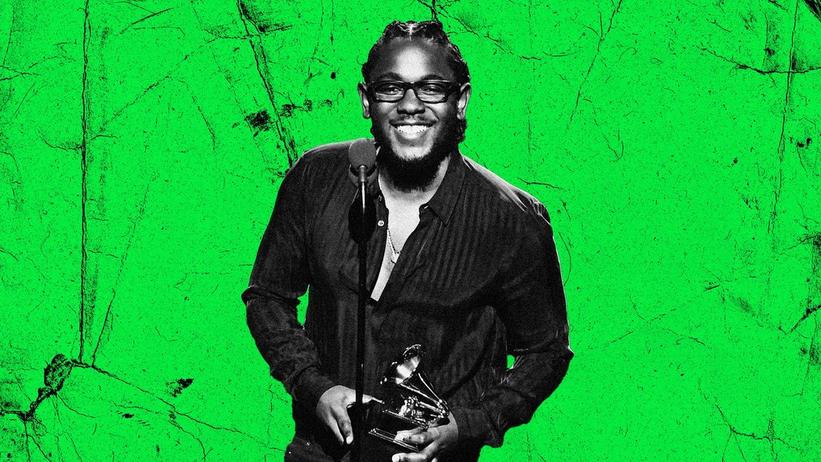 Kendrick Lamar
Photo: Jeff Kravitz/FilmMagic
video
GRAMMY Rewind: Kendrick Lamar Honors Hip-Hop's Greats While Accepting Best Rap Album GRAMMY For 'To Pimp a Butterfly' In 2016
Upon winning the GRAMMY for Best Rap Album for 'To Pimp a Butterfly,' Kendrick Lamar thanked those that helped him get to the stage, and the artists that blazed the trail for him.
GRAMMYs
/
Oct 13, 2023 - 06:01 pm
Updated Friday Oct. 13, 2023 to include info about Kendrick Lamar's most recent GRAMMY wins, as of the 2023 GRAMMYs.
A GRAMMY veteran these days, Kendrick Lamar has won 17 GRAMMYs and has received 47 GRAMMY nominations overall. A sizable chunk of his trophies came from the 58th annual GRAMMY Awards in 2016, when he walked away with five — including his first-ever win in the Best Rap Album category.
This installment of GRAMMY Rewind turns back the clock to 2016, revisiting Lamar's acceptance speech upon winning Best Rap Album for To Pimp A Butterfly. Though Lamar was alone on stage, he made it clear that he wouldn't be at the top of his game without the help of a broad support system. 
"First off, all glory to God, that's for sure," he said, kicking off a speech that went on to thank his parents, who he described as his "those who gave me the responsibility of knowing, of accepting the good with the bad."
He also extended his love and gratitude to his fiancée, Whitney Alford, and shouted out his Top Dawg Entertainment labelmates. Lamar specifically praised Top Dawg's CEO, Anthony Tiffith, for finding and developing raw talent that might not otherwise get the chance to pursue their musical dreams.
"We'd never forget that: Taking these kids out of the projects, out of Compton, and putting them right here on this stage, to be the best that they can be," Lamar — a Compton native himself — continued, leading into an impassioned conclusion spotlighting some of the cornerstone rap albums that came before To Pimp a Butterfly.
"Hip-hop. Ice Cube. This is for hip-hop," he said. "This is for Snoop Dogg, Doggystyle. This is for Illmatic, this is for Nas. We will live forever. Believe that."
To Pimp a Butterfly singles "Alright" and "These Walls" earned Lamar three more GRAMMYs that night, the former winning Best Rap Performance and Best Rap Song and the latter taking Best Rap/Sung Collaboration (the song features Bilal, Anna Wise and Thundercat). He also won Best Music Video for the remix of Taylor Swift's "Bad Blood." 
Lamar has since won Best Rap Album two more times, taking home the golden gramophone in 2018 for his blockbuster LP DAMN., and in 2023 for his bold fifth album, Mr. Morale & the Big Steppers.
Watch Lamar's full acceptance speech above, and check back at GRAMMY.com every Friday for more GRAMMY Rewind episodes. 
10 Essential Facts To Know About GRAMMY-Winning Rapper J. Cole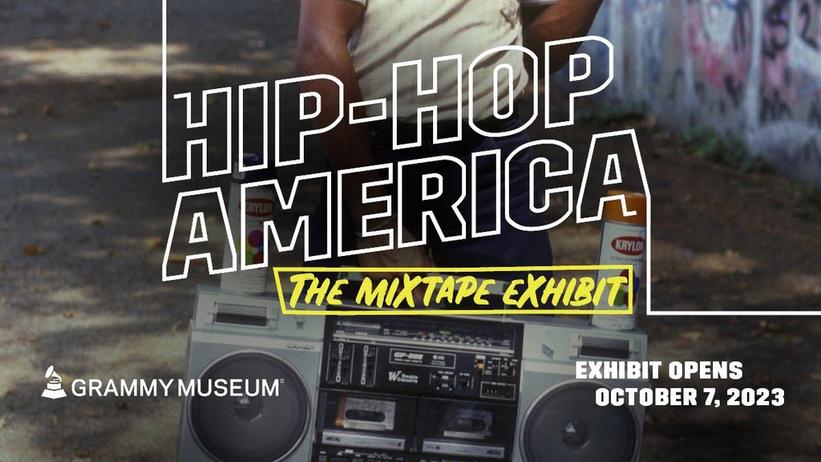 Image courtesy of the Recording Academy
GRAMMY Museum Announces 'Hip-Hop America: The Mixtape Exhibit' Programming Schedule
Opening Oct. 7, the exhibit celebrates the 50th anniversary of hip-hop through an expansive and interactive exploration of the global impact of the genre and culture. Google Pixel is a proud partner of 'Hip-Hop America: The Mixtape Exhibit.'
GRAMMYs
/
Oct 3, 2023 - 01:37 pm
The GRAMMY Museum announces its Hip-Hop America: The Mixtape Exhibit initial programming schedule consisting of in-person and virtual events to supplement the exhibit celebrating the 50th anniversary of hip-hop.
Opening Oct. 7, the 5,000-square foot installation delves deep into the multifaceted world of hip-hop through expansive exhibits on hip-hop music, dance, graffiti, fashion, business, activism, and history, providing visitors with an immersive experience that explores the profound impact and influence of hip-hop culture.
On display will be an incredible array of artifacts including the Notorious B.I.G.'s iconic red leather pea jacket, LL Cool J's red Kangol bucket hat, and more. Newly announced artifacts include Lil Wayne's GRAMMY for Best Rap Album, The Carter III, Lil Wayne's handwritten letter from prison to his fans and his family, custom Saweetie acrylic nail sets created by her nail artist Temeka Jackson, plus exclusive interviews with MC Lyte, Cordae and other artists about their creative process.
Additionally, a Sonic Playground features five interactive stations that invite visitors of all ages to unleash their creativity through DJing, rapping and sampling and is made possible thanks to a grant from The Kenneth T. & Eileen L. Norris Foundation.
The exhibit is made possible with the generous support of Google Pixel, and several integrations within the space are powered by Google Pixel's innovative capabilities. This includes the Google Pixel Boombox Throne, an interactive photo experience.
The Rap City Experience, part of the Sonic Playground, is a freestyle interactive featuring Darian "Big Tigger" Morgan, host of BET's "Rap City: Tha Basement." Visitors can freestyle over beats by producers Hit-Boy, PERFXN and Schyler O'Neal, and trade bars with hip-hop artists Reason, Nana and Nilla Allin. As part of the museum's ongoing community and education programming, BET and Mass Appeal will screen the first two installments of their upcoming documentary Welcome to Rap City on Oct. 9. More details below.
Additionally, the GRAMMY Museum is partnering with The Debut Live to present their multi-part event series highlighting iconic hip-hop albums and the artists who created them, including DJ Khaled, Joey Bada$$, Rick Ross, T.I., and more. The intimate conversations are hosted by Billboard's Deputy Director of R&B and Hip-Hop, Carl Lamarre, in partnership with the GRAMMY Museum/Recording Academy + Soho House, and will be available to view beginning Oct. 6 exclusively on the GRAMMY Museum's streaming platform COLLECTION:live.
The exhibit launches on Sat, Oct. 7 and will run through Sept. 4, 2024. A special opening event will take place on Oct. 6 at 8 p.m. Tickets are available to purchase here. Additional programming to be announced at a later date. More information listed below.
Sat, Oct. 7:
EVENT: Careers in Music: The Nelson George Mixtape, Volume 2
WHAT: A conversation and book signing with acclaimed author, producer and director, Nelson George, as we discuss his career chronicling the birth of hip-hop in America and his work in the entertainment industry.
WHEN: 1 p.m.
WHERE: Clive Davis Theater
REGISTER: Click here.
Mon, Oct. 9:
EVENT: Careers in Music: "Welcome to Rap City" Screening
WHAT: In partnership with BET and Mass Appeal, the GRAMMY Museum is proud to host a screening of the first two installments of their new documentary "Welcome to Rap City" followed by a panel discussion featuring Rap City hosts and more.
WHEN: 12 p.m.
WHERE: Clive Davis Theater
REGISTER: Click here.
Thurs, Oct. 26:
EVENT: Backstage Pass: "Road to the Latin GRAMMYs" Mellow Man Ace
WHAT: To celebrate the 24th Annual Latin GRAMMY Awards, the GRAMMY Museum is thrilled to have Afro-Cuban rapper and Los Angeles native Mellow Man Ace discuss his career and his accomplishments as one of the pioneers of Latin rap, followed by a performance.
WHEN: 11 a.m.
WHERE: Clive Davis Theater
REGISTER: Click here.
Sat, Dec. 2:
EVENT: Love Your Amazing Self
WHAT: An interactive family program featuring hip-hop musician, meditation teacher and author, Ofosu Jones-Quartey, reading from his latest book Love Your Amazing Self followed by a performance. Support for this program was provided through funding from Councilman Curren Price Jr. and the New 9th.
WHEN: 11 a.m.
WHERE: Clive Davis Theater
REGISTER: Click here.
October 2023 - June 2024
WHAT: Hip-Hop Education Workshops
WHAT: In Celebration of the 50 years of hip-hop from its origin to where the genre is today. Highlighting the golden age of hip-hop, these lessons will provide students with a deeper understanding of the struggles and triumphs of the genre.
WHEN: 2023-2024 School Year
WHERE: Clive Davis Theater
REGISTER: Click here.
For more information regarding advanced ticket reservations for the exhibit, please visit www.grammymuseum.org.
Hip-Hop Just Rang In 50 Years As A Genre. What Will Its Next 50 Years Look Like?
---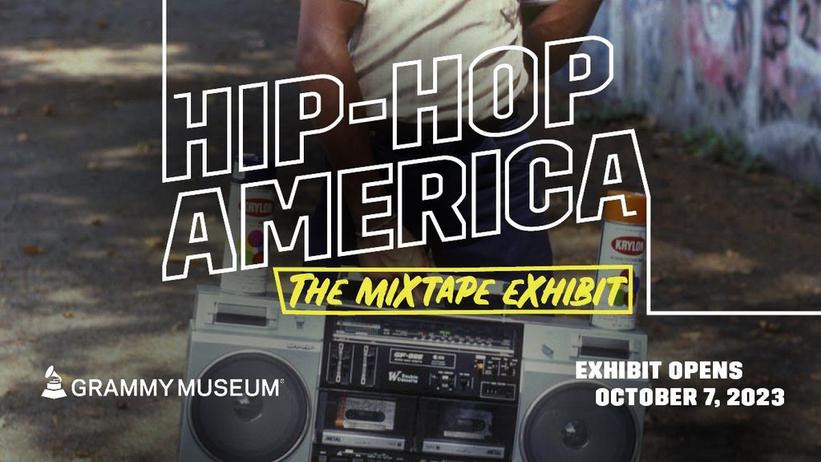 The GRAMMY Museum's 'Hop America: The Mixtape Exhibit' opens Saturday, Oct. 7, 2023
Image courtesy of the GRAMMY Museum
news
GRAMMY Museum To Celebrate 50 Years Of Hip-Hop With 'Hip-Hop America: The Mixtape Exhibit' Opening Oct. 7
The new exhibit honors the 50th anniversary of hip-hop through an expansive and interactive exploration that features artifacts from legendary artists including the Notorious B.I.G., Tupac Shakur, LL Cool J, and more.
GRAMMYs
/
Sep 7, 2023 - 03:11 pm
The GRAMMY Museum is celebrating the 50th anniversary of hip-hop this fall with the newly announced Hip-Hop America: The Mixtape Exhibit, an immersive, interactive, 5,000-square foot experience celebrating the multifaceted world of hip-hop and the global impact and influence of the genre and culture. Launching Saturday, Oct. 7, and running through Wednesday, Sept. 4, 2024, the exhibit will feature expansive exhibits exploring hip-hop music, dance, graffiti, fashion, business, activism, and history as well as artifacts from hip-hop pioneers like Tupac Shakur, the Notorious B.I.G., LL Cool J, and many more.
Additionally, the exhibit features a one-of-a-kind Sonic Playground, featuring five interactive stations that invite visitors of all ages to partake in DJing, rapping and sampling, all essential elements comprising hip-hop culture. Additional virtual and in-person education and community engagement programs will be announced at a later date.
Exploring the countless ways hip-hop music and culture has dominated popular culture over the last 50 years, Hip-Hop America: The Mixtape Exhibit was curated by a team of four co-curators who bring a deep knowledge of hip-hop, academic rigor and creativity to the project. They include:
Felicia Angeja Viator, associate professor of history, San Francisco State University, author of 'To Live And Defy In LA: How Gangsta Rap Changed America,' and one of the first women DJs in the Bay Area hip-hop scene

Adam Bradley, Professor of English and founding director of the Laboratory for Race and Popular Culture (the RAP Lab) at UCLA, and co-editor of 'The Anthology of Rap'

Jason King, Dean, USC Thornton School of Music and former chair of the Clive Davis Institute of Recorded Music at NYU

Dan Charnas, Associate Arts Professor, NYU Clive Davis Institute of Music, and author of 'Dilla Time: The Life And Afterlife Of The Hip-Hop Producer Who Reinvented Rhythm'
The co-curators worked in conjunction with GRAMMY Museum Chief Curator and Vice President of Curatorial Affairs Jasen Emmons as well as a 20-member Advisory Board.
Read More: 50 Artists Who Changed Rap: Jay-Z, The Notorious B.I.G., Dr. Dre, Nicki Minaj, Kendrick Lamar, Eminem & More
Hip-Hop America: The Mixtape Exhibit is an educational journey through several key themes:
Origins: Discover the roots of hip-hop in the Bronx and New York City, where DJs were the original stars, and graffiti and breakdancing were integral to the culture.

Innovation: Explore how hip-hop artists have innovatively used technology, from transforming turntables into musical instruments to pioneering sampling techniques.

Sounds of Hip-Hop: Experience the diverse sounds of hip-hop in four themed studios, showcasing the evolution of production, the intersection of hip-hop and car culture, the craft of hip-hop lyrics, and the influence of R&B.

Fashion: Dive into the world of hip-hop fashion, featuring iconic clothing, jewelry and style.

Regionalism: Discover 14 hip-hop scenes across the United States, showcasing the importance of local and regional contributions.

Entrepreneurialism: Learn about the transformation of hip-hop from a back-to-school party in the Bronx to a multi-billion-dollar global industry.

Media: Discover the role of media in shaping hip-hop's development, from radio stations to pioneering shows like "Yo! MTV Raps."

Community: Explore how hip-hop has brought people together over the last 50 years, with an interactive 'Hip-Hop America' playlist featuring 200 songs that trace the genre's evolution.
Highlights from Hip-Hop America: The Mixtape Exhibit include:
The Notorious B.I.G.'s iconic 5001 Flavors custom red leather peacoat he wore in Junior M.A.F.I.A.'s music video "Players Anthem"

Kurtis Blow's original handwritten lyrics for his 1980 hit single, "The Breaks," the first gold-certified rap song

Black suede fedora hat and Adidas Superstars belonging to Darryl "DMC" McDaniels of Run-D.M.C.

Tupac Shakur's handwritten essay "Give Me Liberty or Give Me Death," circa 1992

Two outfits designed by Dapper Dan, Harlem fashion icon: 1) a half-length black leather jacket worn by Melle Mel (Melvin Glover, b. 1961) in performance at the 1985 GRAMMY Awards; and a black-and-yellow leather bucket hat and jacket worn by New York hip-hop artist Busy Bee (David James Parker)

Egyptian Lover's gold Roland 808, the beat-making tool

LL Cool J's red Kangol bucket hat 
Hip-Hop America: The Mixtape Exhibit is a key event taking place as the world is celebrating 50 years of hip-hop this year. The origins of hip-hop can be traced back to Aug. 11, 1973, when DJ Kool Herc DJed a birthday party inside the recreation room of an apartment building located on 1520 Sedgwick Avenue in the South Bronx, New York City. This history-making date marks the birth of hip-hop and is the reason why we're celebrating hip-hop's 50th anniversary this year. The 50th anniversary of hip-hop means artists, fans, and the music industry at-large are celebrating the momentous milestone via hip-hop concerts, exhibits, tours, documentaries, podcasts, and more around the globe across 2023.
Visit the GRAMMY Museum website for more information regarding advanced ticket reservations for Hip-Hop America: The Mixtape Exhibit.
50 Artists Who Changed Rap: Jay-Z, The Notorious B.I.G., Dr. Dre, Nicki Minaj, Kendrick Lamar, Eminem & More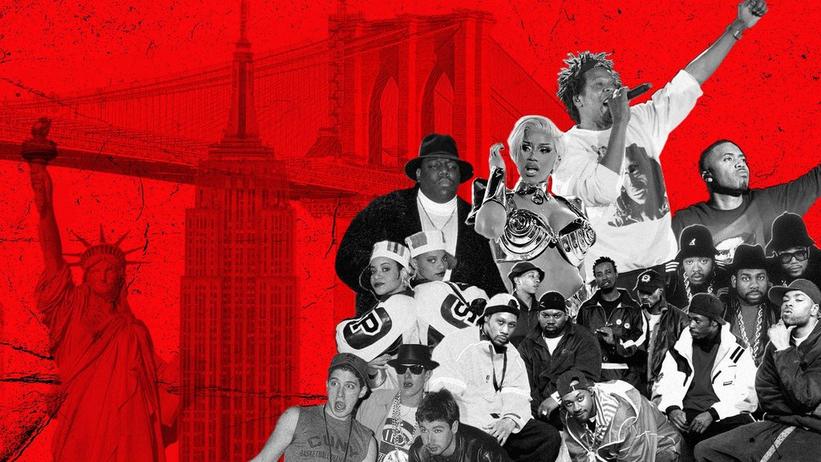 (Clockwise) Notorious B.I.G., Cardi B, Jay-Z, Nas, RUN-D.M.C., Wu-Tang Clan, Salt-N-Pepa and Beastie Boys
Photos: Larry Busacca/Getty Images; Kevin Winter/Getty Images for The Recording Academy; Brian Ach/Getty Images for Something in the Water; Kimberly White/Getty Images for Hennessy; Michael Ochs Archives/Getty Images; Bob Berg/Getty Images; Michael Ochs Archives/Getty Images; Ron Galella, Ltd./Ron Galella Collection via Getty Images
feature
A Guide To New York Hip-Hop: Unpacking The Sound Of Rap's Birthplace From The Bronx To Staten Island
The culture and art of hip-hop would not exist if not for NYC. Take a trip through Brooklyn, Queens, Manhattan, the Bronx and Staten Island to learn how hip-hop developed sonically by the borough.
GRAMMYs
/
Aug 3, 2023 - 03:42 pm
New York is indisputably the birthplace of hip-hop, but which of the city's five boroughs has dominated the genre continues to be a spirited debate among its scholars and natives. 
The "Boogie Down" Bronx is the origin point of hip-hop history. It's here Clive Campbell a.k.a. DJ Kool Herc threw a rec room party in 1973 that put hip-hop as we know it in motion. The city's northernmost borough is the home of groundbreaking artists from OGs Grandmaster Flash and Slick Rick, to contemporary stars including Cardi B.
The case for Queens — home of Def Jam Records and a host of GRAMMY-winning and nominated rappers from  Run-D.M.C. and Salt-N-Pepa, to LL Cool J and Nicki Minaj — is often made. 
On her 2005 track "Lighters Up" Lil' Kim declares Brooklyn "Home of the Greatest Rappers." It's hard to argue. Marcy Projects alone would give us Christopher Wallace a.k.a. Biggie Smalls and Jay-Z.
Manhattan also plays a role in hip-hop's evolution as a playground where rappers intermingled with punks, rockers and the thriving art scene throughout the '70s and '80s. Elements of each of these developing artforms culminating in the music of the Beastie Boys. And because he is so often referred to as a West Coast rapper, it's easy to forget Tupac Shakur was born in Manhattan.
Staten Island is, of course, home to the one and only Wu-Tang Clan and its diverse cosmology. Even the suburbs can boast major contributions — Long Island is the home of Public Enemy and Erik B & Rakim; head north of the Bronx to Westchester County, and you'll enter the home of the late rapper DMX.  
What's clear when we look at each borough, is that the culture and art of hip-hop would not exist  if not for New York. Without the contributions,style and unique cultures of neighborhoods within Brooklyn, Queens, Manhattan and Staten, the artform would not have developed into the juggernaut it is today.  Press play on the Amazon Music playlist below — or visit Spotify, Pandora and Apple Music — to take an auditory tour of the best of the boroughs.
To celebrate the 50th anniversary of hip-hop, hop on the train and travel from borough to borough for its unique history and sounds.
As you examine the breadth of NYC hip-hop, you'll find artists with a deep and complex relationship with the city. Biz Markie, for example, was born in one area of the city, raised in another, and claimed membership to a crew for a whole other borough. His story, and that of others who deserve many flowers, demonstrate that while hip-hop can be dissected by region and subway line, it's the Big Apple's density, multiculturalism, an urban innovation that has made it arguably one of America's greatest art forms. 

Mass immigration from Puerto Rico and the Dominican Republic in the 1950s made the Bronx the first majority Black and Latino borough in NYC by the mid-'70s. It's not a coincidence that the Bronx was also woefully unserved by the city government, resulting in bleak economic conditions.
"Kids with little or no resources created something out of nothing," the Funky Four Plus One's MC Sha Rock told ABC News said of hip-hop's origins. "No matter what was going on around us in New York City at the time, we looked forward to the park jams." 
These jams featured breakdancing, DJs mixing, and MCing — all key elements of hip-hop that emerged from house parties and underground venues into a city-wide consciousness. "Hip-hop wasn't called hip-hop in the '70s, was called 'going to the jams,'" Sha Rock continued. 
A few years before the park jams took off, DJ Kool Herc's August 1973 rec room party put hip-hop as we know it on the map. Herc took classic records and popular hits, broke down the beats, and invited MCs to chime in over them invoking the Jamaican style of delivery, talking or chanting, usually in a monotone melody, over a rhythm known as "toasting" in reggae.
In 1975, the Bronx Boys Rocking Crew (or TBB) fostered another element of hip-hop when they organized late night tagging sessions. These young graffiti artists brought the color and life of their borough to the rest of the city, as painted subway trains provided moving canvases and controversy. 
By the time the park jams were happening, some graffiti crews had expanded into competitive dance. With moves drawn from martial arts, gymnastics, and modern dance, "breaking, popping, and locking" would see b-boys and b-girls become as important as music to hip-hop as an art form. Breaking as an art has continued to flourish and will soon be an Olympic sport.
Bronx-born artists such as the Funky Four Plus One, Grandmaster Flash, Afrika Bambaataa, Melle Mel and Kurtis Blow became pioneers of the genre in the 1970s, and helped define hip-hop in the '80s. 
The borough would go on to boast Kool Keith, KRS One, Big Pun, Fat Joe, and Cardi B, among many others, as acts who have innovated the Bronx's place in hip-hop culture. The borough is now home to the Universal Hip-Hop Museum and will host events at Sedgwick and a 50 Years of Hip-Hop concert at Yankee Stadium.

In 1990, Brooklyn was New York's Blackest neighborhood, with 73.1 percent of its Black residents native born. The previous decade had seen Brooklyn rappers rise to prominence in hip-hop, by the end of the 1990s the world's ear was tuned into Brooklyn.  
Known for his use of three turntables, Cutmaster DC's early tracks "Brooklyn's in the House" and "Brooklyn Rocks the Best" were the first to mention Brooklyn as a force in hip-hop music. These early '80s tracks also featured DC's pioneering technique of cutting breaks over Roland TR-909 beats, a marked moment for hip-hop's technical advancement.
Combining speed, style and humor, few would influence hip-hop's syncopation and cadence like Big Daddy Kane. In their 2012 list of The Greatest Hip-Hop Songs of All Time Rolling Stone called Kane "a master wordsmith of rap's late-golden age and a huge influence on a generation of MCs." Within a few years Brooklyn flow would be redefined by the slow deliberative annunciation of the Notorious B.I.G., whose delivery would become one of the most interpolated in rap history. 
The styles of both would be emulated and refined by a young Brooklyn rapper named Shawn Carter. The artist later known as Jay-Z attended George Westinghouse High School in downtown Brooklyn, where his classmates included Busta Rhymes, Biggie and DMX — all of whom would play a critical part in the evolution of rap's delivery styles. 
The borough wasn't only a boys club. MC Lyte, Foxy Brown, and new rappers like Young MA continue to put Brooklyn on the musical map.
On Aug. 11, 2023, Brooklyn locals (and GRAMMY winners) Digable Planets will headline Celebrate Brooklyn! festival's 50th anniversary of hip-hop event. 

The largest Borough by area, Queens boasts the Guiness World Record for most languages spoken and gained the nickname "The World's Borough" for its diverse population. Whereas Bronx hip-hop was derived from Black American and Caribbean cultures, Queen's hip-hop samples the world. While the 1970s saw the Bronx give birth to hip-hop, the 1980s saw the eastern borough of Queens mature the art form.
Queen's hip-hop history has roots in two specific areas: the Queenborough Projects and Hollis. The Queensboro Projects, a.k.a. "The Bridge," were one of the few unsegregated projects in New York. It was also home to Marley Marl, who accidentally discovered sampling while working on a Captain Rock record as a studio intern in the early '80s. 
"I was actually trying to get a riff off of a record. I made a mistake and got the snare in there before the sound came," he recounted to NPR. "The snare sounded better than the snare that I had from the drum machine when I was popping it…I was like, "Hold up!" This will enable me to take any kick and a snare from any record that people love and make my own beat." Marls' use of the 808 pulse to trigger different samplers was revolutionary, and he would become a pioneer for his ability to blend sampled and 808 drum sounds. 
Marl's contribution would extend beyond the technical. As a member of the Juice Crew, he brought the voice of 14-year-old Roxanne Shanté to the world. She created a new lane for women in rap as well as the blueprint for the diss track on the seminal "Roxanne's Revenge." 
About a half hour east on the F Train in Hollis, Queens, brothers Joseph and Russel Simmons (a DJ and promoter respectively) founded Run-D.M.C. with friends Darryl Mc Daniels and Jason Mizell. Run-D.M.C.'s sound featured a synchronized, aggressive delivery over simple but memorable rock hooks and beats. Later, the group established Def Jam Records, the label that would prove rap could sell millions of records to Top 40 audiences and bring rap to the mainstream as the first rappers to be featured on MTV.
As valuable as the musical contributions of Run-D.M.C are, they are equally vital to the development of fashion as an element of hip-hop. Street style, as it would come to be known, is born in Queens: Kangol hats, unlaced Addias, Carzal frames, and thick gold chains are now as synonymous with hip-hop as beats and samples. Today, fashion is so central to hip-hop, and vice versa, that New York's FIT Museum recently held an expansive exhibit on hip-hop style." 
Complex proclaimed Nas' Illmatic "set off a seismic shift in rap geopolitics" and added that the 1994 record "galvanized Queensbridge hip-hop and by extension East Coast rap as a whole." His introspective and poetic approach to writing is credited for bringing the best out of his contemporaries and inspiring next generation rappers like Killer Mike and Kendrick Lamar, challenging them to meet his lyrical bar.

Though "The Fly Borough" is the most densely populated, the majority of its hip-hop history is concentrated in the northern Manhattan neighborhood of Harlem. 
Home of the legendary Apollo Theater, the neighborhood was well rooted in Black music when World War II vet Bobby Robinson opened Bobby's Records in 1946 — one of Harlems' few Black owned businesses at the time. The record store would evolve as would Robinson's involvement in music. He would become a producer and label head whose 1970 imprint Enjoy Records released music by hip-hop's earliest innovators, including Grandmaster Flash, the Treacherous Three, and Doug E. Fresh. The label would also feature Master Don, whose signature use of a "Funk Box" percussion synthesizer and its crispy digital hi hat is still heard in trap music today.  
Harlem was also home to Dapper Dan, the first designer to "borrow" designer goods and modify them with hip-hop flair. His boutique operated from 1982-1992 and was essential to the merging of luxury brands and hip-hop culture. Although brands like Gucci first sued for copyright infringement, they eventually saw the value of hip-hop's branding power on high end fashion sales. In 2018, Dapper Dan and Gucci collaborated on a capsule collection.
Also during this '80s culture boom, three high schoolers from Manhattan applied the ethos of punk rock to the emerging street sounds of hip-hop. 
The Beastie Boys began by pirating rap, self-admittingly "Rhyming and Stealing" for their 1986 Def Jam debut License to Ill, and went on to forge a new lane for the medium. They broke  all the rules of sampling and production with their seminal Paul's Boutique, which Rolling Stone noted is often dubbed "The Sargent Pepper of hip-hop" and lauded for its layer sampling technique. In their ranking of Paul's Boutique Consequence of Sound wrote, "Paul's Boutique sat at a finish line waiting for the rest of the world to catch up." 
While the outer Boroughs would enjoy most of the attention musically throughout the '90s and 2000s, the 2010s would see Harlem again centered in hip-hop with the arrival of young rappers like Azealia Banks and the ASAP Mob collective. 

RZA, GZA, Method Man, Raekwon, Ghostface Killah, Inspectah Deck, U-God, Masta Killa, and Ol' Dirty Bastard and later Cappadonna would find success as both a group and  as solo artists. infiltrating the "big six" 1990s major record labels by design. You can also hear the influence of RZA on modern acts like El Michels Affair, which draws inspiration from Wu-Tang's melodic take on instrumentation and released two albums of instrumental soul covers of Wu-Tang Clan songs.
Their impact would go far beyond music however. Hip-hop biographer Will Ashon recounted Wu's influence on fashion, noting that the group were part of a trend of simplification.
"Their whole modus operandi was to present themselves as real and unmanufactured, so their clothing choices had to reflect this. The rawness and directness of the music was supposed to be echoed in the rawness and directness of their clothing. They were a big part of the early 1990s move towards baggy and oversized clothes. Huge combat trousers or sweatpants, Timberland boots, hoodies, puffas, do-rags, gold fronts and so on. A 'street soldier' look." 
As you'd expect, Wu's presence looms large over future  Staten Island artists, including G4 Boys and Killarmy. New artists like Cleotrapa, a spicy, no-holds-barred femme rapper, also counts Wu-Tang as an influence and is helping define Staten's next chapter.
The history of the intersection of New York City and hip-hop culture is as big and diverse as the city itself. We could only touch on a handful of artists and creators in this piece, but the topic has been explored at length in books like Cant Stop Wont Stop by Jeff Chang and The Come Up: An Oral History of the Rise of Hip-Hop. Documentaries on hip-hop can be found on almost all streaming platforms Netflix's notable Hip-Hop Evolution and Ladies First: The Story of Women in Hip-Hop. 
Listen To GRAMMY.com's 50th Anniversary Of Hip-Hop Playlist: 50 Songs That Show The Genre's Evolution