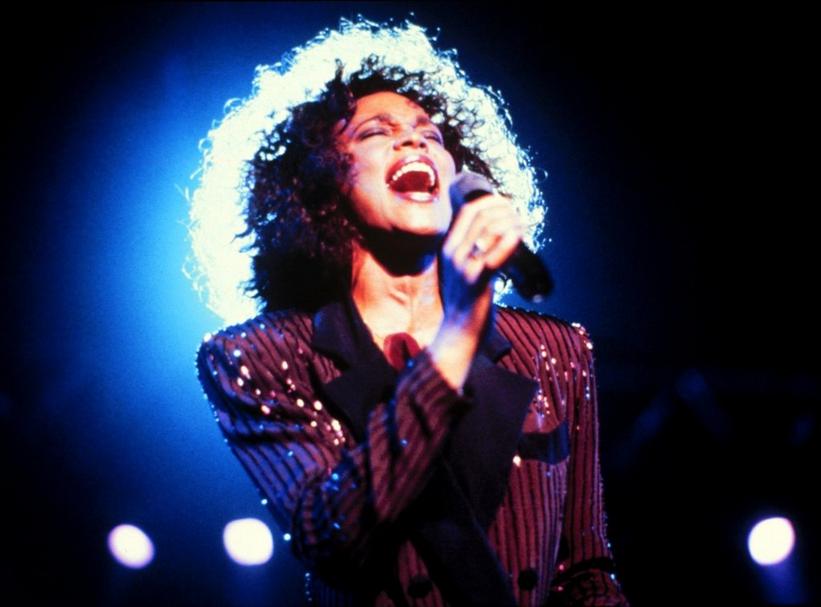 Photo by Peter Bischoff/Getty Images
news
Whitney Houston, Notorious B.I.G Among The 2020 Rock And Roll Hall Of Fame Inductees
The 2020 Rock And Roll Hall Of Fame Induction Ceremony will take place on May 2, 2020 at the Public Hall Auditorium in Cleveland, Ohio
GRAMMYs
/
Jan 16, 2020 - 03:16 am
This morning, the Rock And Roll Hall Of Fame announced its official 2020 class of inductees.
The Rock Hall works to inspire and educate people on the universal impact of rock and roll. As Rock's highest honor and one of music's most highly coveted awards, the 2020 class comprises six performers who are being highlighted for artistic excellence and cultural contribution to the history and current state of music and rock and roll as they constantly evolve.
Artists included in this year's performer class are industrial-rock mainstays Nine Inch Nails, six-time GRAMMY award winner and late vocal powerhouse Whitney Houston, glam-rock troupe T.Rex, hip-hop/rap legend Notorious B.I.G., dark-synthesizer revolutionaries Depeche Mode and two-time GRAMMY award winners the Doobie Brothers.
Further, the Rock And Roll Hall Of Fame recognizes Jon Landau and Irving Azoff as the recipients of the 2020 Ahmet Ertegun Award, celebrating achievement amongst music industry executives, songwriters, producers, promoters and media.
In a statement to Rolling Stone, Nine Inch Nails leader Trent Reznor elaborated on his reaction to being selected as an inductee after expressing public disposition towards the institution in the past. He lauded the inductee class as a representation of rock and roll's spirit which stretches beyond just one genre saying, "there's the inclusion of some hip-hop acts. To me, it's the spirit of rock and roll. That doesn't mean it has to be guitar/bass/drums. It can be a turntable, a computer, a synthesizer, sequencer… It's the spirit of expression and, to me, freedom and no limits to expression. That's my version of what rock means and the method of achieving doesn't need to be quantified…"
The 2020 Rock And Roll Hall Of Fame Induction Ceremony will take place on May 2, 2020 at the Public Hall Auditorium in Cleveland, Ohio and will feature a lineup of Induction Week events and the opening of the 2020 inductee exhibit. For the first time, the induction ceremony will broadcast live on HBO on May 2 at 8 p.m. ET. Membership tickets go on sale Feb. 25 and public tickets will be available on Feb. 27.
Notorious B.I.G., Nine Inch Nails, Kraftwerk & More Nominated For Rock Hall Of Fame 2020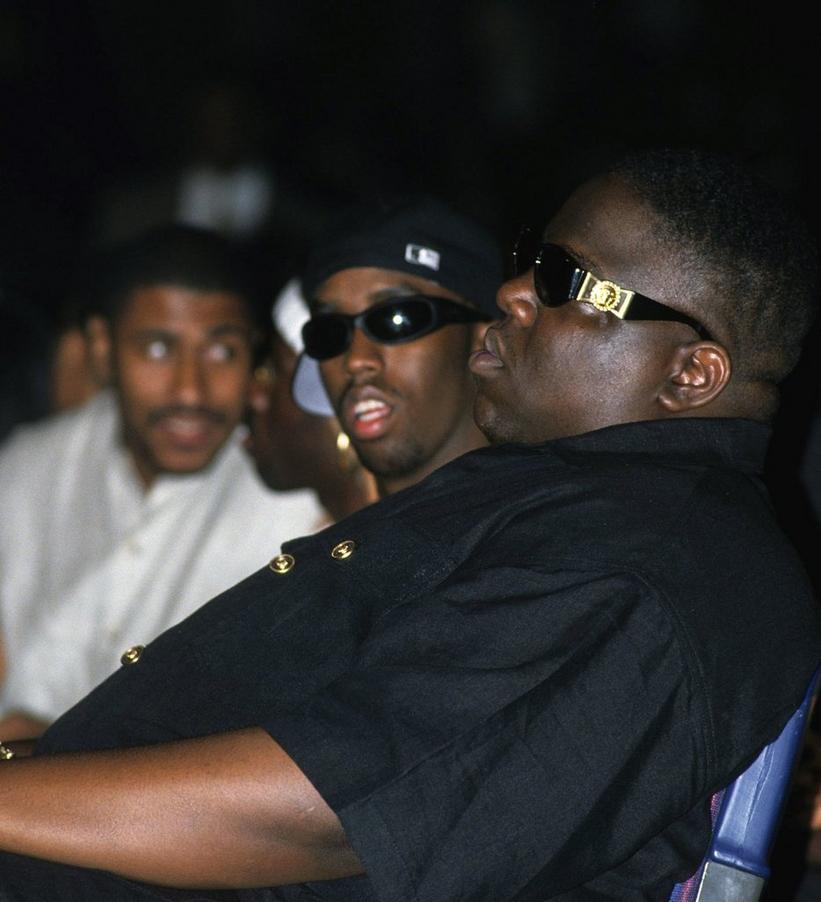 P Diddy & Notorious B.I.G., 1995
Photo: Al Pereira/Michael Ochs Archives/Getty Images
news
P Diddy Hails Anniversary Of B.I.G.'s Death As "Biggie Day"
Remembering B.I.G. and his legacy justifies at least one "Biggie Day" per year, but there's competition
GRAMMYs
/
Mar 12, 2019 - 02:15 am
The Notorious B.I.G. was born on May 21, 1972, in Brooklyn, and on March 9, 1997, the rapper was gunned down in his vehicle in Los Angeles, just over 22 years ago. On March 25, 1997, just over two weeks after his unsolved murder, B.I.G.'s sophomore album, Life After Death, was released to acclaim that never died. This past weekend, P Diddy claimed March 9 as "Biggie Day," a fitting time to recall the rapper's loss and legacy.
"There will NEVER be another," Diddy posted to Twitter on March 9. "The GREATEST RAPPER OF ALL TIME. Today we celebrate and honor you king. Love and miss you!!!!!!!!! Happy Biggie Day!"
While there will never be another B.I.G., on his birthday, May 21, 2016, there was another "Biggie Day" in Brooklyn. How can there be two? Well he was just that "B.I.G."
The music he made by the end of his life at 24 years of age has grown in stature and the places Biggie frequented as a youth are now mandatory visits for Brooklyn-rap tourists.
P Diddy emerged to national attention as a rapper himself in the aftermath of Biggie's passing. Already respected as a record executive and producer, summer of 1997 was the release of his debut album No Way Out as Puff Daddy & The Family. The 40th GRAMMY Awards in 1998 were a coming of age for both Diddy and rap itself. Will Smith won Best Rap Solo Performance for "Men In Black" and dedicated his win to the memories of the Notorious B.I.G. and Tupac Shakur. Diddy's No Way Out won Best Rap Album that year and its single "I'll Be Missing You," with Faith Evans also featuring 112, won Best Rap Performance by A Duo Or Group.
In our 2017 interview with 112, the group wanted readers to know that Bad Boy Records had been a supportive family in fact, not in name only. They recalled Biggie helping them out personally. "He used to give us money to make sure we had food to eat," said Quinnes "Q" Parker. Many rap listeners feel a different gratitude, no less deep, for the tracks B.I.G. left behind as his legacy for all of us.
NYC Council Approves Wu-Tang Clan And Notorious B.I.G. Street Names
news
Jay Z Tops 56th GRAMMY Nominations With Nine
Kendrick Lamar, Macklemore & Ryan Lewis, Justin Timberlake, and Pharrell Williams earn seven nods each; other top nominees include Daft Punk, Drake, Lorde, Bruno Mars, and Taylor Swift
GRAMMYs
/
Dec 3, 2014 - 05:06 am
Nominations for the 56th GRAMMY Awards were announced tonight by The Recording Academy and reflected one of the most diverse years with the Album Of The Year category alone representing the rap, pop, country and dance/electronica genres, as determined by the voting members of The Academy. Once again, nominations in select categories for the annual GRAMMY Awards were announced on primetime television as part of "The GRAMMY Nominations Concert Live!! — Countdown To Music's Biggest Night," a one-hour CBS entertainment special broadcast live from Nokia Theatre L.A. Live.

Jay Z tops the nominations with nine; Kendrick Lamar, Macklemore & Ryan Lewis, Justin Timberlake, and Pharrell Williams each garner seven nods; Drake and mastering engineer Bob Ludwig are up for five awards.

"This year's nominations reflect the talented community of music makers who represent some of the highest levels of excellence and artistry of the year in their respective fields," said Neil Portnow, President/CEO of The Recording Academy. "Once again, The Academy's awards process and its voting membership have produced an impressive list of nominations across various genres promising music fans a spectacular show filled with stellar performances and unique 'GRAMMY Moments.' We are off to a great start and look forward to GRAMMY Sunday as Music's Biggest Night takes the stage."

Following are the nominations in the General Field categories:
Album Of The Year:
The Blessed Unrest — Sara Bareilles
Random Access Memories — Daft Punk
Good Kid, M.A.A.D City — Kendrick Lamar
The Heist — Macklemore & Ryan Lewis
Red — Taylor Swift

Record Of The Year:
"Get Lucky" — Daft Punk & Pharrell Williams
"Radioactive" — Imagine Dragons
"Royals" — Lorde
"Locked Out Of Heaven" — Bruno Mars
"Blurred Lines" — Robin Thicke Featuring T.I. & Pharrell Williams

Song Of The Year:
"Just Give Me A Reason" — Jeff Bhasker, Pink & Nate Ruess, songwriters (Pink Featuring Nate Ruess)
"Locked Out Of Heaven" — Philip Lawrence, Ari Levine & Bruno Mars, songwriters (Bruno Mars)
"Roar" — Lukasz Gottwald, Max Martin, Bonnie McKee, Katy Perry & Henry Walter, songwriters (Katy Perry)
"Royals" — Joel Little & Ella Yelich O'Connor, songwriters (Lorde)
"Same Love" — Ben Haggerty, Mary Lambert & Ryan Lewis, songwriters (Macklemore & Ryan Lewis Featuring Mary Lambert)

Best New Artist:
James Blake
Kendrick Lamar
Macklemore & Ryan Lewis
Kacey Musgraves
Ed Sheeran

Following is a sampling of nominations in the GRAMMY Awards' other 29 Fields:

For Best Pop Solo Performance, the nominees are "Brave" by Sara Bareilles; "Royals" by Lorde; "When I Was Your Man" by Bruno Mars; "Roar" by Katy Perry; and "Mirrors" by Justin Timberlake.

The nominees for Best Pop Duo/Group Performance are "Get Lucky" by Daft Punk & Pharrell Williams; "Just Give Me A Reason" by Pink Featuring Nate Ruess; "Stay" by Rihanna Featuring Mikky Ekko; "Blurred Lines" by Robin Thicke Featuring T.I. & Pharrell Williams; and "Suit & Tie" by Justin Timberlake & Jay Z.
For Best Dance/Electronica Album, the nominees are Random Access Memories by Daft Punk; Settle by Disclosure; 18 Months by Calvin Harris; Atmosphere by Kaskade; and A Color Map Of The Sun by Pretty Lights.

The Best Rock Performance nominees are "Always Alright" by Alabama Shakes; "The Stars (Are Out Tonight)" by David Bowie; "Radioactive" by Imagine Dragons; "Kashmir (Live)" by Led Zeppelin; "My God Is The Sun" by Queens Of The Stone Age; and "I'm Shakin'" by Jack White.

For Best Alternative Music Album, the nominees are The Worse Things Get, The Harder I Fight, The Harder I Fight, The More I Love You by Neko Case; Trouble Will Find Me by The National; Hesitation Marks by Nine Inch Nails; Lonerism by Tame Impala; Modern Vampires Of The City by Vampire Weekend.

The nominees for Best Rap/Sung Collaboration are "Power Trip" by J.Cole Featuring Miguel; "Part II (On The Run)" by Jay Z Featuring Beyoncé; "Holy Grail" by Jay Z Featuring Justin Timberlake; "Now Or Never" by Kendrick Lamar Featuring Mary J. Blige; and "Remember You" by Wiz Khalifa Featuring The Weeknd.

For Best Rap Album, the nominees are Nothing Was The Same by Drake; Magna Carta…Holy Grail by Jay Z; Good Kid, M.A.A.D City by Kendrick Lamar; The Heist by Macklemore & Ryan Lewis; and Yeezus by Kanye West.

The Best Country Album nominees are Night Train by Jason Aldean; Two Lanes Of Freedom by Tim McGraw; Same Trailer Different Park by Kacey Musgraves; Based On A True Story by Blake Shelton; and Red by Taylor Swift.

The nominees for Best Americana Album are Old Yellow Moon by Emmylou Harris & Rodney Crowell; Love Has Come For You by Steve Martin & Edie Brickell; Buddy And Jim by Buddy Miller And Jim Lauderdale; One True Vine by Mavis Staples; and Songbook by Allen Toussaint.

This year's Producer Of The Year, Non-Classical nominations go to Rob Cavallo, Dr. Luke, Ariel Rechtshaid, Jeff Tweedy, and Pharrell Williams.

This year's GRAMMY Awards process registered more than 22,000 submissions over a 12-month eligibility period (Oct. 1, 2012 – Sept. 30, 2013). GRAMMY ballots for the final round of voting will be mailed on Dec. 11 to the voting members of The Recording Academy. They are due back to the accounting firm of Deloitte by Jan. 8, 2014, when they will be tabulated and the results kept secret until the 56th GRAMMY telecast.

The 56th Annual GRAMMY Awards will be held Jan. 26, 2014, at Staples Center in Los Angeles and once again will be broadcast live in high-definition TV and 5.1 surround sound on CBS from 8–11:30 p.m. (ET/PT). The 56th Annual GRAMMY Awards are produced by AEG Ehrlich Ventures for The Recording Academy. Ken Ehrlich is executive producer, and Louis J. Horvitz is director.

For updates and breaking news, visit The Recording Academy's social networks on Twitter and Facebook.
news
GRAMMY Insider: Mariah Carey, Tim McGraw, Taylor Swift, Halestorm, Bob Dylan, Kanye West, And Usher
All the GRAMMY winners news, including who will take the stage to perform on the Fourth of July
GRAMMYs
/
Dec 3, 2014 - 05:06 am
(The GRAMMY Insider keeps you up to date about news on your favorite GRAMMY winners, including new album releases, tour updates, notable TV appearances, interviews, and more.)
Fourth Of July Music
The "37th Annual Macy's 4th Of July Fireworks" spectacular will air from New York at 5 p.m. PT/8 p.m. ET and feature a fireworks show directed by Usher, and performances by Nick Cannon, Mariah Carey, Selena Gomez, Tim McGraw, and Taylor Swift. … Barry Manilow will take the stage during "A Capitol Fourth — America's Independence Day Celebration" from Washington, D.C., at 5 p.m. PT/8 p.m. on PBS. … For more Fourth of July music, check out our GRAMMY playlist.
Lists And Polls
She's been previously voted as one of the hottest female singers of all time, but who does Cher fancy? During a recent appearance on "Watch What Happens Live," the vivacious songstress engaged in a game of "Truth or Cher" with host Andy Cohen, during which she revealed that actor Tom Cruise ranks high on her favorite lovers list. "Well, he was in the top five," said Cher. "It's not a long list, it's a good list." … The fans have spoken and Taylor Swift ruled the 2013 edition of Billboard's Mid-Year Music Awards poll in three categories: First-Half MVP, Favorite Billboard 200 No. 1 Album for Red and the voter's favorite live show of 2013. Other GRAMMY winners who dominated poll categories included Beyoncé, Jay-Z, Pink, Fun.'s Nate Ruess, and Britney Spears.
Museum Exhibits
The late Amy Winehouse is being commemorated with a new exhibit at the Jewish Museum in London. Created in collaboration with Winehouse's brother, Alex Winehouse, the exhibit features intimate items owned by the singer, including the actual list of songs on her "chill-out tape."
New Music
Nine Inch Nails are rivaling Kanye West for the most epilepsy-inducing music video with the release of the visual component to their new single "Came Back Haunted." Directed by filmmaker/musician David Lynch, the video features flashing images of human insects, strange faces and frontman Trent Reznor.
Album Reviews
Kanye West took a walk on the wild side with his new album Yeezus, and it has garnered praise from none other than Lou Reed. In a review for TheTalkhouse.com, Reed wrote that the album is a mix of "supreme beauty … greatness … [and] the same old s*," and that West "really, really, really is talented." "No one's near doing what he's doing, it's not even on the same planet," he added.
Auctions
News is out that the electric guitar with which Bob Dylan shook up the folk world will be auctioned later this year and is expected to bring in $500,000. The Fender Stratocaster that Dylan played at the Newport Folk Festival in 1965 is being auctioned by owner Dawn Peterson, who showcased the guitar on an episode of PBS' "History Detectives," where she got the estimate. After the PBS episode aired, Dylan reportedly claimed ownership, but a deal was worked out for Peterson to auction the guitar, preventing the whole thing from being tangled up in red (tape).
Awards
Pianist Keith Jarrett is among four artists named to the 2014 National Endowment for the Arts' Jazz Masters class. Jarrett's classic 1975 live album, The Köln Concert, was inducted into the GRAMMY Hall Of Fame in 2011.
#theysaidit
Does winning a GRAMMY make you rich? Not necessarily, according to recent GRAMMY winner Lzzy Hale of Halestorm. "It's all been great, but there's a lot of people who are like, 'Wow, they're rich,'" she told Pulse Of Radio. "No, no, the GRAMMY didn't come with a million dollars. We just got a statue."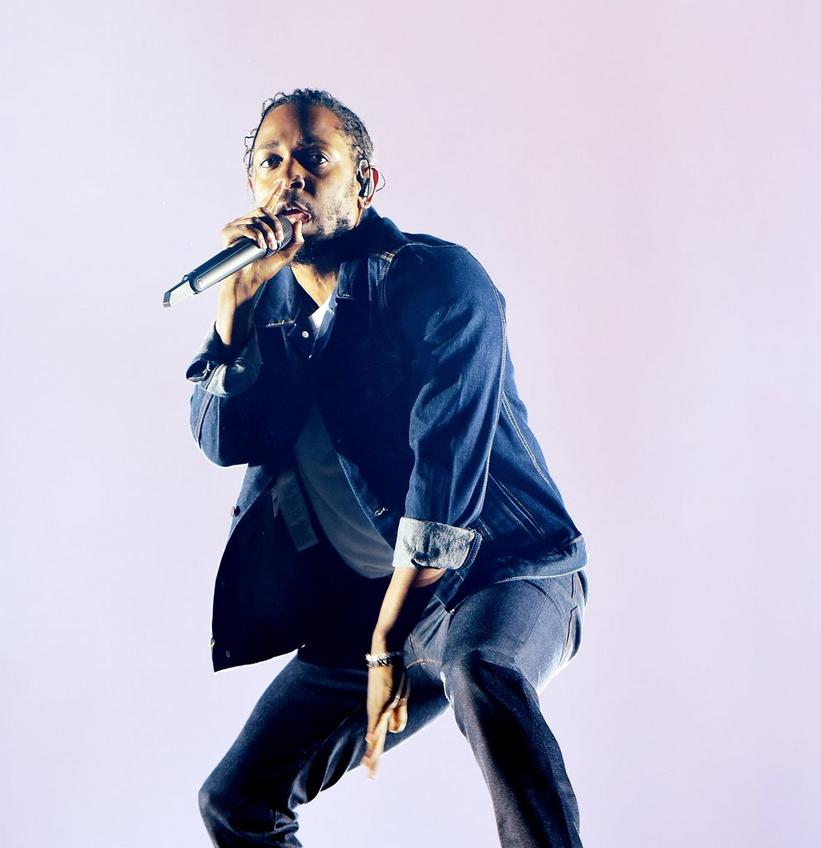 Photo: C. Flanigan/Getty Images
news
Kendrick Lamar celebrates 'DAMN.' going double platinum
Missy Elliott, Lenny Kravitz and Switchfoot also featured in the tweets and Instagram posts we didn't want you to miss
GRAMMYs
/
Jul 29, 2017 - 02:36 am