news
Global Spin: Watch George Perris Represent Greece With A Riveting Performance Of "No Armor"
In the latest episode of Global Spin, watch singer/songwriter George Perris represent his home country of Greece with an uplifting performance of "No Armor"
GRAMMYs
/
Dec 7, 2021 - 11:43 pm
What better way to pay homage to Greece than traditional instrumentation on an old-world backdrop?
With ruins behind him on a jet-black night, multilingual singer/songwriter George Perris performs an evocative version of his song "No Armor" in the below video.
"The hands of time turn slowly/ So it seems/ But all the days turn quickly to years," Perris croons in a burgundy suit, accompanied by spectral acoustic strums from two accompanists.
In the latest episode of Global Spin, a video series highlighting luminous artists from around the world, soak in Perris' crepuscular performance and get a taste of his native land.
Enjoy the video above and click here to enjoy more episodes of Global Spin.
Tune in to the sounds of the world with Global Spin every other Tuesday at 10 a.m. PT/1 p.m ET on the Recording Academy's official YouTube channel, Facebook page, Instagram page, and Twitter profile.
Here's The Rundown On Måneskin, The Italian Glam-Pop Heroes Who Just Brought The 54-Year-Old Song "Beggin'" Back Into Vogue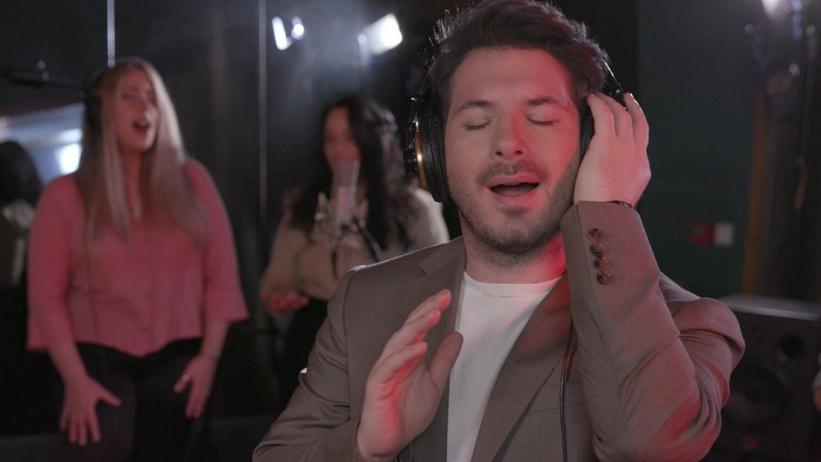 George Perris
Photo: Courtesy of George Perris
video
ReImagined At Home: Watch George Perris Perform A Gossamer Version Of Mariah Carey's 1997 Classic "Butterfly"
In this episode of ReImagined At Home, watch singer/songwriter George Perris cover Mariah Carey's GRAMMY-nominated song "Butterfly."
GRAMMYs
/
Apr 27, 2022 - 07:41 pm
Part of the fun of ReImagined At Home is learning which songs still have legs all these years later. 
Within this GRAMMY.com performance series, artists perform GRAMMY-centric songs from yesteryear — from Train's "Drops of Jupiter" to Carrie Underwood's "Before He Cheats." 
Now, we have Greek/French singer/songwriter George Perris up to bat. Does Mariah Carey's "Butterfly," released all the way back in 1997, still hold up? The answer is a resounding yes — which says a lot about both Perris' interpretive talent and the strength of the original.