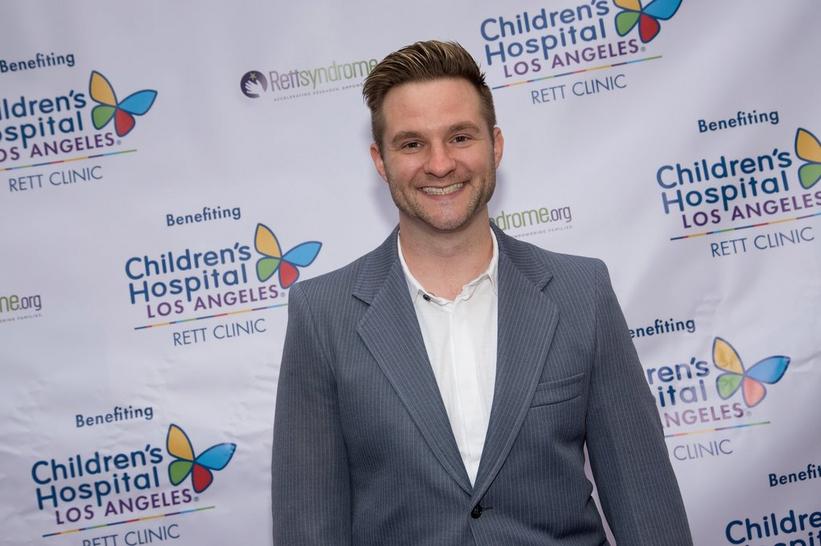 Photo: Tara Ziemba/Getty Images
news
SXSW 2018: Behind The Singing Competition Reality TV Show Curtain
Blake Lewis and two other past singing competition contestants got candid about their experiences and where they are now during a SXSW panel
GRAMMYs
/
Mar 18, 2018 - 02:27 am
We have an idea of what happens to the winners of some of the biggest reality singing competition stars — for example, take the smash success of GRAMMY winners Kelly Clarkson and Carrie Underwood on "American Idol." But what is life really like after the cameras turn off and the show moves on to the next season, especially if a contestant doesn't win? We got a little insight thanks to the SXSW 2018 panel Now What? Life After Reality TV Singing Shows, held on March 17.
Moderated by Yahoo Entertainment Music Editor Lyndsey Parker, the panel, the brainchild of Nakia and selected by attendees using the SXSW PanelPicker, featured three artists perfectly poised to give us the first-hand details. Nakia was featured on the first season of "The Voice," where he competed on Cee Lo Green's team and made it as a top eight semifinalist. Cas Haley was runner-up on season two of "America's Got Talent," and Blake Lewis competed on "American Idol" on season six, making it all the way to runner-up behind winner Jordin Sparks.
Firstly, the panelists cleared up a few misconceptions about reality TV singing shows. Most contestants on the various competition shows are already working recording artists when they decide to compete on TV. It becomes a tool some artists choose to help their careers, not a fast track to instant success.
"I think why some people in the music business don't like these shows is they see it as a shortcut to stardom or having a career, that you didn't pay your dues," said Parker. "That actually isn't the case. The majority of people were doing careers [before TV]."
The former contestants reviewed how they got onto their respective shows in the first place. Nakia got an email from a producer on "The Voice," inviting him to a private audition, which led to his inclusion in the inaugural season of the show. Lewis was convinced by a friend to audition for "American Idol," though he had never seen the show.
The panel also highlighted the difficulties of the complicated contracts they signed to compete on the shows, explaining that they often limit their options following the end of their season. The contracts often include album options, such as Haley's five-album obligation. While he was able to get out of the option, he advised potential contestants to really look at what they're signing up for because it can impact their career after TV.
All three panelists said they were glad to have participated in their respective shows, but they have mixed opinions about how helpful they were to their own careers, or whether it could benefit those interested in participating.
When recounting what it was like after his run on "The Voice" was over, Nakia revealed that was initially approached by fans all the time. But as soon as the second season ramped up and fans moved on, he went through a rough time getting back on track.
"Nobody cared anymore," said Nakia. "For me, I'm six years sober and at the time I was seven years sober. It was like withdrawal. I got really depressed, I relapsed. I had a whole year where I was really in a dark place because there was no connection to any of that. … They don't do anything to nurture you after you're gone. They don't help you to stay doing this."
But depending on what you're trying to accomplish with your music career, it's undoubtable that being featured on a reality show has its benefits. Though Nakia mentioned that some genres (such as folk) might not benefit as much from the mass exposure, reality TV definitely has its place.
"If you're looking for pop fame, yes. If you're looking for a bump in some money, sure," said Haley. "If you're looking for respect as a songwriter, maybe. You'd have to think about it."
The panelists' advice for what to do once you step off the national TV stage for the last time? It's all about persistence and keeping your musical goals top of mind.
"My advice to people is actually just to stick with it. Keep going," Haley advised. "Just keep doing it. Consistency is where it's at."
As for what they are doing now? The post-TV show careers of these three singer/songwriters sound like the careers of so many other musicians in the industry. They're hustling, recording, playing live shows, and working to get their music out into the world.
But each one admitted to being glad they had the chance to participate in a competition show.
"I had the most fun of my life being on 'American Idol,'" said Lewis.
Catching Up On Music News Powered By The Recording Academy Just Got Easier. Have A Google Home Device? "Talk To GRAMMYs"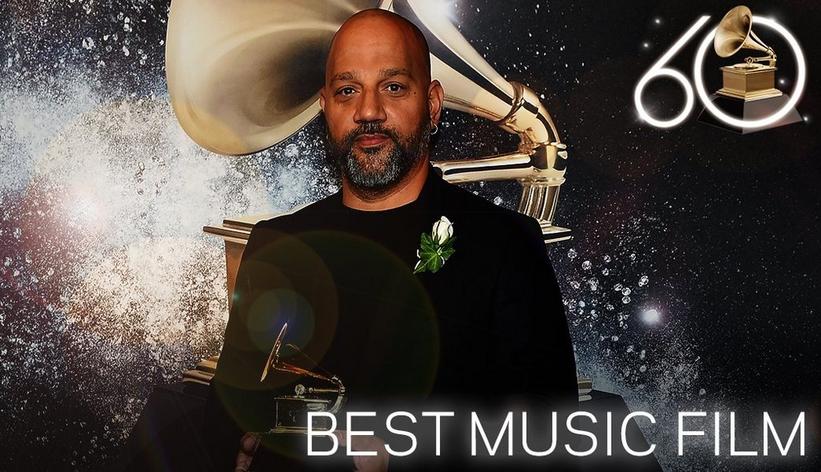 news
Allen Hughes' "The Defiant Ones" Wins Best Music Film | 2018 GRAMMY
Director Allen Hughes' four-part documentary takes home Best Music Film honors for its portrayal of the unlikely partnership that changed the music business
GRAMMYs
/
Jan 29, 2018 - 02:09 am
The team behind The Defiant Ones celebrated a big win for Best Music Film at the 60th GRAMMY Awards. The crew awarded include director Allen Hughes and producers Sarah Anthony, Fritzi Horstman, Broderick Johnson, Gene Kirkwood, Andrew Kosove, Laura Lancaster, Michael Lombardo, Jerry Longarzo, Doug Pray & Steven Williams.
In a year rife with quality music documentaries and series, the bar has been set high for this dynamic category. The Defiant Ones is a four-part HBO documentary telling the story of an unlikely duo taking the music business by storm seems better suited for fantastical pages of a comic book, but for engineer-turned-mogul Jimmy Iovine and super-producer Dr. Dre, it's all truth.The Defiant Ones recounts their histories, their tribulations and their wild success. These include first-hand accounts from those who were there in Iovine's early days, such as Bruce Springsteen and U2's Bono, as well as those on board when Dre and Iovine joined forces, such as Snoop Dogg and Eminem.
The competition was stiff as the category was filled with compelling films such as One More Time With Feeling, Two Trains Runnin', Soundbreaking, and Long Strange Trip.
Attention Music Fans: Take The GRAMMY Challenge NOW On KIK And Facebook Messenger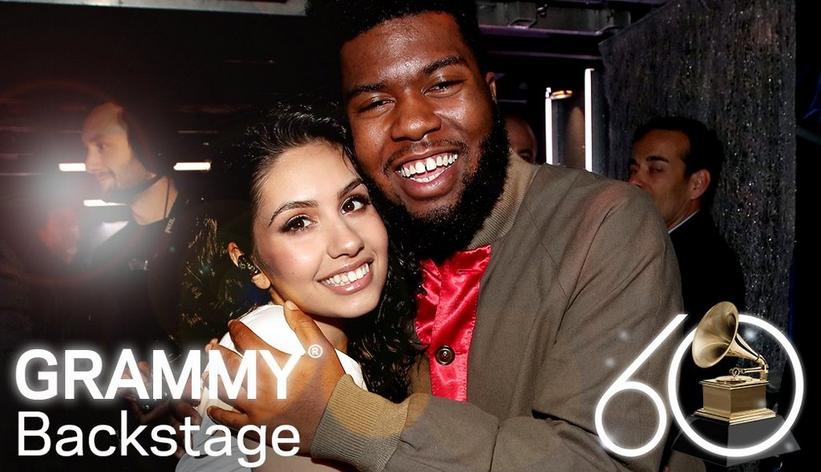 photo_gallery
Portugal. The Man To Aida Cuevas: Backstage At The 2018 GRAMMYs
Also see James Fauntleroy, Reba McIntire, Latroit, and more after they stepped off the GRAMMY stage
GRAMMYs
/
Jan 29, 2018 - 05:39 am
What do artists do the moment they walk off the GRAMMY stage from presenting, accepting an award or performing? Now, you can find out.
Take a peak at Album Of The Year GRAMMY winner Bruno Mars, 60th GRAMMY Awards Host James Cordon, Cardi B minutes before her electrifying performance of "Finesse," and more!
Also see Best Pop Duo/Group Performance GRAMMY winners Portugal. The Man posing with their first career GRAMMY Award, Best Roots Gospel Album GRAMMY winner Reba McIntire right after she walked offstage, Best R&B Song GRAMMY winner James Fauntleroy, Best Remixed Recording GRAMMY winner Latroit, and many more, with these photos from backstage during the 60th GRAMMY Awards.
Getting The Latest Music News Just Got Easier. Introducing: GRAMMY Bot. Find it On KIK and Facebook Messenger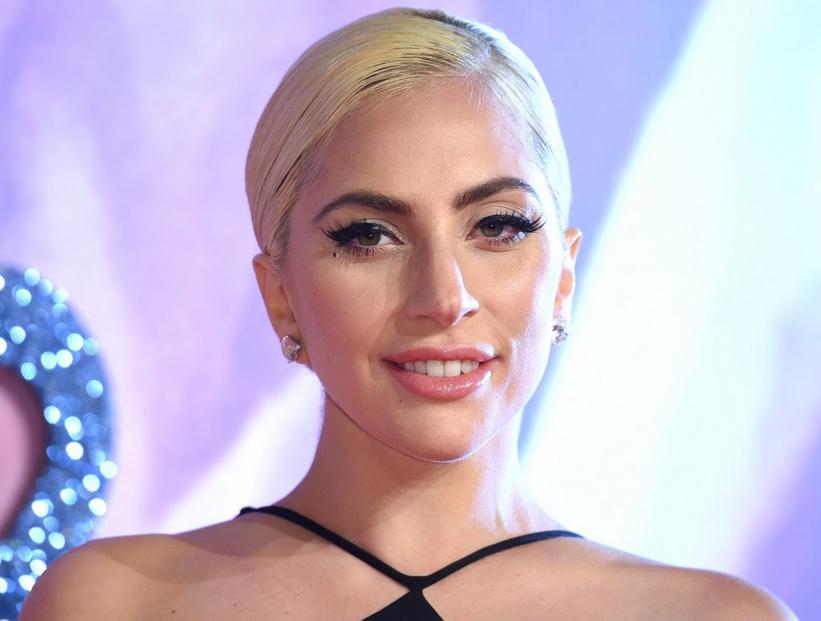 Photo: Anthony Harvey/Getty Images
news
Lady Gaga Steps In To Support Youth Impacted By Hurricanes
GRAMMY winner pledges support for those impacted by hurricanes this year through Save the Children's Journey of Hope program
GRAMMYs
/
Oct 12, 2017 - 11:03 pm
On Oct. 10 Lady Gaga announced she is devoting her $1 million donation in support of those impacted by the recent hurricanes in Texas, Florida and Puerto Rico and the earthquakes in Mexico, to a specific cause — the mental and emotional well being of children and youth.
Gaga announced on her Born This Way Foundation website she will support Save the Children's Journey of Hope program, which uses a variety of tools to help young people deal with trauma in the wake of natural disasters.
"Through a curriculum that includes cooperative play, discussion, art, meditation, and mindfulness practices, young people learn to recognize and understand their emotions and develop healthy coping skills," Gaga wrote. "Tens of thousands of youth have benefited from the program since it's development in the wake of Hurricane Katrina and Save the Children is working to bring it to hundreds of thousands more in Texas, Florida and Puerto Rico."
The announcement came on World Mental Health Day, and the Fame Monster has invited all of us to step up and consider making a contribution to the Journey of Hope program to support to mental and emotional needs of children.
"Mental health is just as vital to our wellbeing as physical health. That's true for each of us, everyday, but it's especially important for those coping with disaster and recovering from trauma," wrote Lady Gaga. "We must do everything within our power to support the full, vibrant recovery of these communities, from meeting their immediate needs to helping them to rebuild sustainably."
Beyoncé Releases International Day Of The Girl 'Freedom' Video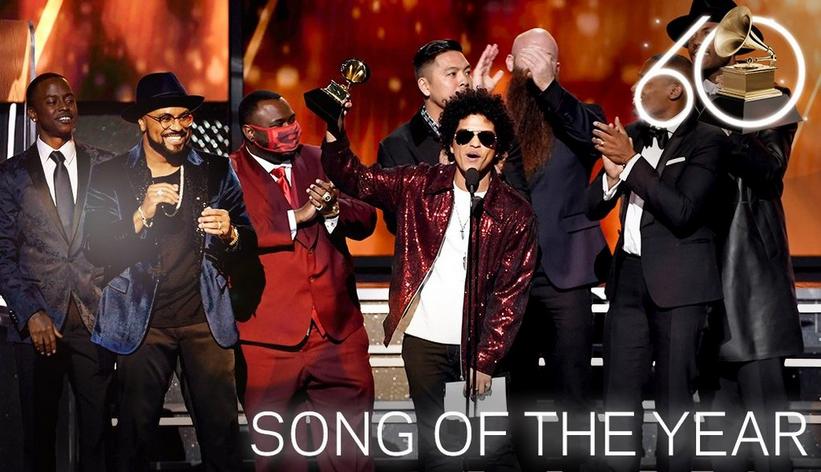 news
Bruno Mars Wins Song Of The Year | 2018 GRAMMYs
The Hawaiian native takes home Song Of The Year for "That's What I Like" at the 60th GRAMMY Awards
GRAMMYs
/
Jan 29, 2018 - 08:11 am