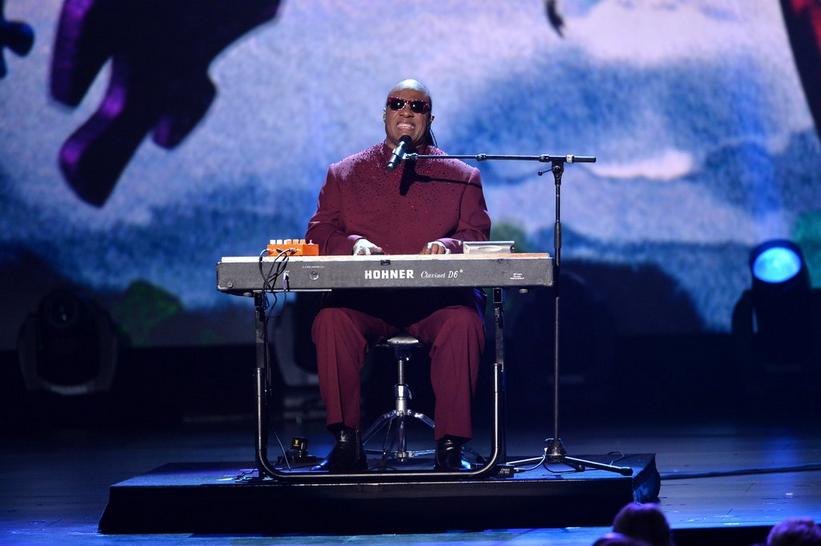 Stevie Wonder
Photo: Kevin Winter/Getty Images
news
Stevie Wonder GRAMMY Special To Air Feb. 16, 2015
"Stevie Wonder: Songs In The Key Of Life — An All-Star GRAMMY Salute" to celebrate the iconic songbook and legacy of the 25-time GRAMMY winner
GRAMMYs
/
Feb 15, 2015 - 01:08 pm
The Recording Academy, AEG Ehrlich Ventures and CBS will present "Stevie Wonder: Songs In The Key Of Life — An All-Star GRAMMY Salute," a primetime entertainment special that will celebrate the iconic songbook and remarkable legacy of the 25-time GRAMMY winner. The two-hour show will tape at the Nokia Theatre L.A. Live on Tuesday, Feb. 10, 2015, two days after the 57th Annual GRAMMY Awards, and will be broadcast in HDTV and 5.1 surround sound on CBS on Monday, Feb. 16, 2015, from 9–11 p.m. ET/PT. Performers and presenters will be announced shortly.
"Stevie Wonder: Songs In The Key Of Life — An All-Star GRAMMY Salute" will feature some of today's top artists covering songs by the legendary GRAMMY winner, as well as other archival material. In addition, various presenters will help highlight the historical impact of Wonder's songs on music and our culture.
In the 56-year history of the GRAMMY Awards, Wonder is the only artist to have received Album Of The Year honors in three out of four consecutive years with Innervisions, Fulfillingness' First Finale, and the seminal Songs In The Key Of Life. With a catalog that is one of the richest treasure troves in American music, his songs are still revered and influential today and his longevity as one of America's — and the world's — most respected and beloved artists is well earned.
"Stevie Wonder is a beloved icon whose golden songbook remains one of America's and music's greatest treasures," said Neil Portnow, President/CEO of The Recording Academy. "A 25-time GRAMMY winner and Recording Academy Lifetime Achievement Award recipient, it's only fitting that Music's Biggest Night celebrates this legendary musical genius and pays tribute to his enduring music and legacy."
"Some of my most memorable television experiences have been with my friend Stevie, both on the GRAMMYs and off, and to be able to celebrate him in a way that only the GRAMMY stage allows is a treat that I've looked forward to for a long time," said executive producer Ken Ehrlich of AEG Ehrlich Ventures. "He is truly deserving of the term that is often used about him — an American treasure — and the night of Feb. 10 when we tape this show is going to be an amazing time."
"Stevie Wonder epitomizes the very spirit of the GRAMMYs," said Jack Sussman, executive vice president, specials, music and live events, CBS Entertainment. "His music is as poignant as it is appealing and his songs have the ability to illustrate our world in every note. We are thrilled to pay tribute to this legendary man and musician. His influence is present in so much of today's greatest music. This salute will give everyone he's inspired a chance to show our esteem."
"Stevie Wonder: Songs In The Key Of Life — An All-Star GRAMMY Salute" continues the tradition begun this past year with "The Beatles: The Night That Changed America — A GRAMMY Salute," a two-and-a-half-hour special that celebrated the remarkable legacy of the seven-time GRAMMY-winning group. Hailed by media and fans alike as a unique and memorable music television event, the Beatles special ultimately garnered 20 million viewers and an Emmy Award for Outstanding Music Direction (for music director Don Was).
Tickets to the taping of this very special evening will go on sale Thursday, Dec. 18, via AXS.com. Call 877.234.8425 or email tickets@aegworldwide.com for more information on ticket availability including VIP ticket packages and group sales.
"Stevie Wonder: Songs In The Key Of Life — An All-Star GRAMMY Salute" is produced by AEG Ehrlich Ventures, LLC. Ken Ehrlich is the executive producer.
The 57th Annual GRAMMY Awards will be held Feb. 8, 2015, at Staples Center in Los Angeles and broadcast live in high-definition TV and 5.1 surround sound on CBS from 8–11:30 p.m. (ET/PT). For updates and breaking news, visit The Recording Academy's social networks on Twitter and Facebook and Instagram.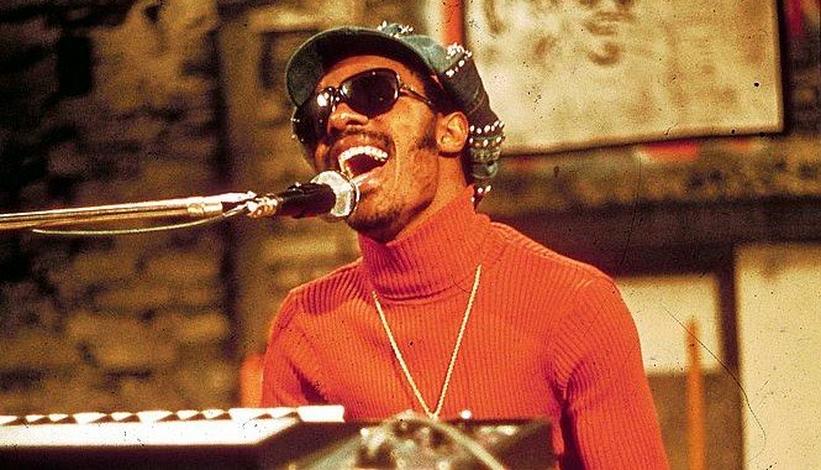 Stevie Wonder in early 1974
feature
'Innervisions' At 50: Revisiting Stevie Wonder's Trailblazing, GRAMMY-Winning Album
Released on Aug. 3, 1973, the genious of 'Innervisons' was immediately apparent, and remains a lightning rod decades later. Lionel Richie and the album's producer, Robert Margouleff, share their thoughts on Stevie Wonder's GRAMMY-winning masterpiece.
GRAMMYs
/
Aug 3, 2023 - 01:46 pm
The producer Robert Margouleff can't quite believe that one of his finest accomplishments is about to mark a milestone. "What anniversary is it, 50?"he marvels. "Wow, I must be really old."
Released exactly a half century ago on Aug. 3, 1973, Stevie Wonder's trailblazing Innervisons has more than stood the test of time. The nine-track Tamla Records release pushed boundaries — lyrically, musically and technologically — subsequently becoming an influential lightning rod for both Wonder's career as well as R&B and pop at large. 
Innervisons' genius was apparent from its release, staying high on the charts throughout the year. The album took home multiple golden gramophones at the 16th GRAMMY Awards annual ceremony, among them Album Of The Year and Best Engineered Non-Classical Recording. Wonder also won the GRAMMY Award for Best R&B Song for "Living for the City," a call to action that still resonates to this day.
At the 1974 GRAMMYs, Wonder became the first Black artist to take home the award for Album Of The Year. On the GRAMMY stage with his younger sister, Renee, and older brother, Milton, Wonder called his siblings "the future for tomorrow, for all people." He continued, "I hope that through my music, I have given the message of my people and of the world." 
Innervisions was inducted into the GRAMMY Hall of Fame in 1999. At the 2023 GRAMMYs, Wonder offered a rousing performance of "Higher Ground" with Chris Stapelton.
"It's one of the greatest albums of our time," Motown contemporary Lionel Richie, Wonder's friend and one of the album's many admirers, tells GRAMMY.com. "Every song on the album is incredible, and it will hold the test of time with people saying the same thing 100 years from now about it."
Margouleff, who produced the album alongside the late jazz musician Malcolm Cecil, is still basking with pride about what they and Stevie accomplished. "It makes me feel like I fulfilled my destiny and have done something that's positive for our culture."
As a result, he can vividly recount the first day he and Cecil encountered Wonder. "Malcolm and I had just released our first record, and Stevie heard it and decided he wanted to meet us,"says Margouleff.  "So on Memorial Day weekend in 1971, we heard him banging on our studio door."
At that time, a 21-year-old Wonder was attempting to navigate life as an adult artist after a successful Motown career during which the world fell in love with him as Little Stevie Wonder. When he began ideating Innervisions, Wonder was freshly released from his contract with Motown. The year prior, Wonder released his first self-produced song, "Signed, Sealed, Delivered," and was looking to expand his sonic understanding. 
Meanwhile, Margouleff and Cecil were experimenting with synthesizers and released experimental electronic music under the moniker Tonto's Expanding Head Band. According to Margouleff, "We are making all kinds of strange sounds with Tonto, and [Wonder] wanted to know about it."
It turned out to be a powerful combination: a genius artist who was looking to further define himself and two fearless electronic wizards exploring an exciting new technology. "It was just the three of us in a room, and the sounds we were creating gave him a whole new palate and put him in control of what he was doing," says Margouleff. "He'd start talking to us and we'd start cooking the soup. He'd show us a song he wrote with chords and a vocal demo; once we'd heard it, we'd say, 'What about this sound? Or that sound?'"
While Wonder played every instrument himself, Margouleff notes writing and recording with a synthesizer allowed limitless possibilities."Electronic music happens in space, so there is no architecture. Tonto had no real instruments, and Stevie was fascinated by that," he explains. "We could go to any place musically and never know where reality ended and the fantasy began. To him, that was a wonderful mystery."
In a rare interview, Wonder spoke about the importance of sonic experimentation. "The new things that are available now give me a greater ability to hear and voice sounds," he said in 1985. "And they make it a whole lot easier for a blind person to express his ideas."
The result is a collection of songs that proved monumentally influential to fellow artists. "All of the songs on Innervisions are classic Stevie," Richie says of the album. "The music and lyrics are works of art that nobody can do or come close to doing. 'Higher Ground,' 'Don't You Worry 'Bout a Thing' and 'Living for the City' are my favorites from this album." 
Richie points out three stand-out tracks in an album full of them: "Higher Ground" kicks off with those aforementioned synths, which are complemented by buoyant lyrics that tow a spiritual line. "Don't You Worry 'Bout a Thing" is a Latin-influenced piano-driven ditty which harkens back to Wonders' earlier pop confections. But it was the bold, GRAMMY-winning "Living for the City" that garnered the most praise; it also marked a turning point in Wonder's career and in the depiction of American culture in pop music.  
"It's just a major recording for civil rights," muses Margouleff of the chronicle of a young Black boy who hopefully ventures to New York and is eventually arrested.  "At the time, only Marvin Gaye and Stevie were singing about this. Anybody can write about love, but when he writes about the political condition it's immeasurably powerful." 
Wonder himself called "Living for the City" one of the three songs in his career he's most proud of. In a 1985 interview with the New York Times, he explained: "I wanted to speak out, and do it in a way where people will feel the rhythm of it, but also get the message across, in a peaceful way that's also strong." 
The song also employed the use of sound effects to depict a bustling metropolis, with the team depicting the realism of having actual cops shout racial epithets at the song's protagonist. In an interview for the book Stevie Wonder, Signed, Sealed and Delivered, engineer Cecil recalled: "[Wonder] wanted genuineness, so we had to get real cops, which only happened because [Margouleff's] father was the mayor of Great Neck and he got some cops to meet us in a parking lot. We told them, 'Just say what you'd say if you were arresting a guy for drugs,' and they did the rest."
"We got where Stevie was coming from and what he was trying to say" explains Margouleff. "And we did everything in our power to encourage him."
Innervisions also features the track, "He's Misstra Know-It-All," and its pejorative view of then-President Nixon. The song showcased Wonder as a fearless critic of modern American politics as well as his relationship to the plight the country faced at the time, burdened with an unpopular President a few years before his resignation. "Take my word, please beware,"Wonder croons. "Of a man that just don't give a care, no."
While Innervisions is a lasting triumph, a shocking turn of events nearly ended Wonder's life and career only days after its release. "Stevie was listening to our mastered album in the car and got into a car accident," recalls Margouleff of the Aug. 6, 1973 incident when a log smashed through Wonder's windshield while driving in South Carolina. "He was in a coma for five days, and came out of it with a higher consciousness that comes with a near death experience. He came back a different guy in a lot of ways."
Wonder eventually fully recovered and, in the following years, would cement himself as an artist for all-time. His hot streak continued, with his follow-up album Fulfillingness' First Finale, turning more introspective and earning Wonder a second consecutive GRAMMY for Album Of The Year.
While Cecil passed away in 2021, Margouleff would go on to collaborate with the likes of future electronic stars Devo and Oingo Bongo, and is putting the finishing touches on a book dubbed Technology Drives the Art. But it was with Innervisions he experienced one of his greatest successes. 
"The synth was a new paintbrush, just like AI is a new paintbrush for artists now," says Margouleff of its trailblazing technology, which has influenced an untold number of artists and helped extrapolate the modern American sound. "When it came on the scene, Stevie got it."
Most important for Margouleff was being a part of such a fruitful creative process. "It was a beautiful journey."
How Gladys Knight & The Pips' "Midnight Train To Georgia" Cemented Their Legacy In Soul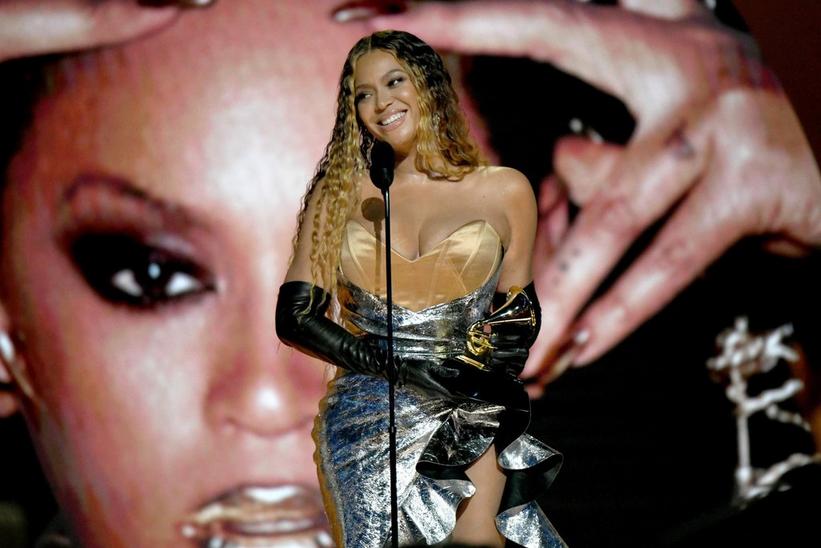 Beyoncé accepting her 32nd GRAMMY at the 2023 GRAMMYs.
Photo: Michael Kovac/Getty Images for The Recording Academy
news
10 Must-See Moments From The 2023 GRAMMYs: Beyoncé Makes History, Hip-Hop Receives An Epic Tribute, Bad Bunny Brings The Puerto Rican Heat
The 2023 GRAMMYs marked a triumphant — and historic — return to Los Angeles' Crypto.com Arena, where modern superstars and living legends came together for a memorable celebration of music in all its forms.
GRAMMYs
/
Feb 6, 2023 - 03:20 pm
A wide, uplifting tapestry of sounds was saluted and rewarded during the 2023 GRAMMYs. The telecast's pluralistic approach delivered a view of the present as a time of musical splendor while also celebrating its past — from hip-hop's legacy, to Latin's cultural influence, to pop's boundary-pushing stars.
Between history-making wins from Beyoncé and Kim Petras, a major victory by a young jazz sensation, and celebratory performances honoring greats, there was plenty to be reveled both on and off the GRAMMY stage. Below, take a look at the highlights of another memorable edition of Music's Biggest Night.
Bad Bunny Sticks Close To His Caribbean Roots
After global star Bad Bunny celebrated a year of extraordinary achievements — both artistic and commercial — the Puerto Rican tastemaker used his GRAMMYs performance to celebrate his Caribbean roots.
Benito could have picked an obvious selection, like the crowd-pleasing single "Tití Me Preguntó." Instead, he focused on the soulful roots of Puerto Rico and the Dominican Republic by performing electrifying renditions of "El Apagón" and "Después de la Playa." 
Bad Bunny has demonstrated time and again a gift for reinventing Latin genres. And yet, "Después de la Playa" kept its insanely syncopated beats and feverish brass section faithful to traditional merengue. The late Dominican icon Johnny Ventura would have been proud.
The Fans Receive A Much-Deserved Spotlight
The awards, record deals and critical raves are indispensable elements of stardom. But in the end, it is the contributions of average fans that sustain a career. With that in mind, the GRAMMYs organized a roundtable with 10 studious fans, each making a case for their favorite performer to win the Album Of The Year award. 
To their delight — and genuine surprise — host Trevor Noah invited them on stage for the coveted award, asking one of the most devoted fans in Harry Styles' pack to announce his win. The two shared a joyous embrace before she handed him his golden gramophone, serving as a touching closing reminder that the fans mean everything.
The Magic Of Motown Becomes Transformational
A brisk tribute to Motown co-founder Berry Gordy and musical genius Smokey Robinson — three songs, augmented by an inspired Stevie Wonder — proved that words will never be enough to capture the label's contribution to pop culture. A factory of beautiful dreams, Motown gave us a string of timeless hits that combine aural poetry with propulsive rhythms, honeyed hooks and virtuoso arrangements. Seeing the 82 year-old Robinson perform the 1967 classic "The Tears of a Clown" was one of the evening's most dazzling moments. (The performance also featured Wonder's rendition of the Temptations' "The Way You Do The Things You Do" and a duet with country singer Chris Stapleton on Wonder's own "Higher Ground.")
Honoring The Past Shows The Future Is Bright
2022 was a year of artistic triumph, but also of tremendous loss. The In Memoriam segment of the telecast was sobering, also honoring performers who are lesser known in the United States but definitely worthy of a mention — such as Brazil's Erasmo Carlos and Argentina's Marciano Cantero. 
It began with a stately rendition of "Coal Miner's Daughter" by Kacey Musgraves in tribute to country legend Loretta Lynn, then continued with Quavo and Maverick City Music honoring Migos' Takeoff, ending with an homage to Fleetwood Mac's Christine McVie from Sheryl Crow, Bonnie Raitt and Mick Fleetwood. Many artists were lost during the past 12 months, but their music lives on.
A Queen Breaks Records — To A Disco Beat
Beyoncé was allegedly stuck in traffic when she won her third GRAMMY of the evening — Best R&B Song for the joyful single "CUFF IT" — which, as Trevor Noah noted, put her one win away from making GRAMMY history. Luckily, by the time her name was announced for that record-setting feat, she was in attendance — and very much in shock.
Her seventh studio LP, RENAISSANCE, won Best Dance/Electronic Album. The win put her GRAMMY total at 32, marking the most wins of all time. Visibly emotional, Beyoncé first took a deep breath and said "I'm trying to just receive this night"; before heading off stage, she made sure to honor the queer dance pioneers who inspired the album, an exuberant tribute to classic dance format. 
Hip-Hop Shines As A National Treasure
2023 marks the 50th anniversary of hip-hop — so, naturally, the GRAMMYs put together perhaps the most legendary celebration possible. Featuring the Roots, Run-DMC, Queen Latifah, and many, many more, the nearly 15-minute performance highlighted the genre's influence from past to present.
The parade of legends tracing the history of the genre was breathtaking. From Grandmaster Flash ("The Message") and De La Soul ("Buddy") to Missy Elliott ("Lose Control") and Lil Uzi Vert ("Just Wanna Rock"), the extensive medley gave hip-hop its rightful place of honor as the most compelling musical movement of the past 50 years.
The Art Of Songwriting Stands The Test Of Time
One of the show's most endearing images was the utter shock on Bonnie Raitt's face when she was announced as the winner of the Song Of The Year GRAMMY — perhaps because her competition featured the likes of Beyoncé, Adele and Harry Styles. "This is an unreal moment," she said. "The Academy has given me so much support, and appreciates the art of songwriting as much as I do." 
In retrospect, Raitt's win shouldn't surprise anyone who is aware of her superb musicianship — and her 15 GRAMMYs to show for it. A rootsy, vulnerable song, "Just Like That" is the title track of her eighteenth studio album; the song also took home the GRAMMY for Best American Roots Song earlier in the evening.
Lizzo Dedicates Her Grammy Win to Prince (And Beyoncé)
By the time Record Of The Year was announced, the prodigiously gifted Lizzo had already brought the GRAMMY house down with rousing performances of the funky "About Damn Time" and the anthemic "Special." But clearly the best was yet to come, as the former track took home one of the night's biggest honors.
As Lizzo began her speech, she paid homage to Prince, who both served as an idol and a mentor to the star. "When we lost Prince, I decided to dedicate my life to making positive music," she said, going on to explain that while she first felt misunderstood for her relentless positivity, mainstream music has begun to accept it — as evidenced by her win for "About Damn Time." 
Before leaving the stage, she made sure to give one more idol a shout-out: Beyoncé. "You changed my life," Lizzo said, reflecting on seeing the "BREAK MY SOUL" singer when she was in 5th grade. "You sang that gospel medley, and the way you made me feel, I was like, 'I wanna make people feel this way with my music.' So thank you so much."
Contrary To Popular Belief, Jazz Proves It's Far From Dead
It only takes one listen to the wondrous voice of young Bronx singer Samara Joy to understand that she follows the same path once walked by Sarah Vaughan and Ella Fitzgerald. Joy's second album, Linger Awhile, includes atmospheric versions of such classic nuggets as "Misty," "'Round Midnight" and "Someone To Watch Over Me." 
The rising star was already a winner going into the telecast, as Joy took home the golden gramophone for Best Jazz Vocal Album in the Premiere Ceremony. But when she beat out mainstream hitmakers like Latto, Anitta and Måneskin for the coveted Best New Artist GRAMMY, Joy not only set her place in the jazz firmament — it hinted that the genre may be ripe for a revival.
The Pop Concept Album Lives On
It's not only the stunning beauty of its melodies, and the pristine warmth of the production. Harry's House is a special album partly because of its vaguely conceptual sheen — the pervasive feeling that the 13 songs within are interconnected, an intimate journey into the singer's creative soul. 
At the telecast, Styles performed an ethereal reading of his luminous mega-hit "As It Was." His well-deserved win for Album Of The Year confirmed that it's perfectly valid to mix accessible pop with a sophisticated unifying theme — and if you do it really right, you may just win a GRAMMY.
Check out the complete list of winners and nominees at the 2023 GRAMMYs.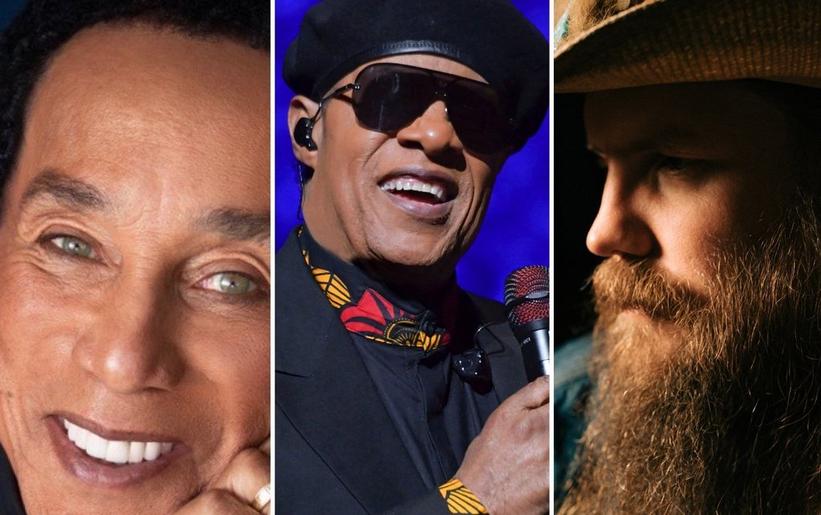 (L-R) Smokey Robinson, Stevie Wonder, Chris Stapleton
Photos courtesy of the Recording Academy
news
Stevie Wonder Is Bringing A Special Performance With Smokey Robinson & Chris Stapleton To The 2023 GRAMMYs
The 2023 GRAMMYs will feature a special performance by Stevie Wonder, where he will perform three classic tunes, including two duets with fellow Motown legend Smokey Robinson and country star Chris Stapleton.
GRAMMYs
/
Feb 3, 2023 - 07:09 pm
Stevie Wonder isn't just a 25-time GRAMMY winner; he's one of the most beloved talents in American music. And on Music's Biggest Night, it's the Recording Academy's honor to broadcast a special performance by the titanic singer, songwriter and multi-instrumentalist.
At the 2023 GRAMMYs, viewers will behold a broadcast of Wonder singing three classic hits, starting with the Temptations' "The Way You Do the Things You Do," featuring the R&B vocal group WanMore.
Next, Wonder will perform Smokey Robinson's "Tears of a Clown" with Robinson himself — one of MusiCares' two Persons Of The Year for 2023, the other being Motown founder Berry Gordy.
Wonder will finish off this special performance — drawn from the 2023 MusiCares Persons Of The Year Gala — with his hit "Higher Ground," from his classic 1973 album Innervisions.
Joining him will be country singer/songwriter Chris Stapleton — an eight-time GRAMMY winner in his own right, who's nominated this year for Best Country Song for co-writing Willie Nelson's "I'll Love You Till The Day I Die," from 2022's A Beautiful Time.
The 2023 GRAMMYs air Sunday, Feb. 5, from Los Angeles' Crypto.com Arena, and it will broadcast live on the CBS Television Network and stream live and on-demand on Paramount+ at 8-11:30 p.m. ET / 5-8:30 p.m. PT. Be sure to log into live.GRAMMY.com for the full experience.
Don't miss what's sure to be a transfixing performance by an American musical giant and two of his fellow greats!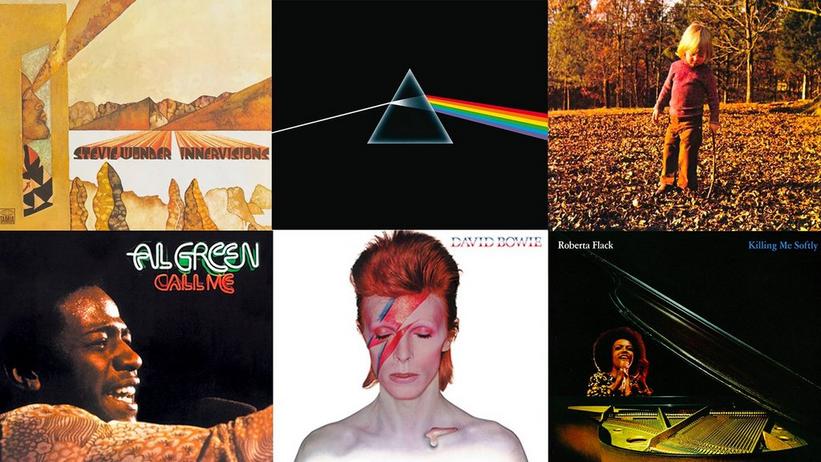 Clockwise: Stevie Wonder 'Inversions', Pink Floyd 'Dark Side of the Moon', the Allman Brothers Band 'Brothers and Sisters', Al Green 'Call me', David Bowie 'Alladin Sane,' Roberta Flack 'Killing Me Softly'
list
20 Albums Turning 50 In 2023: 'Innervisions,' 'Dark Side Of The Moon' 'Catch A Fire' & More
1973 saw a slew of influential records released across genres — many of which broke barriers and set standards for music to come. GRAMMY.com reflects on 20 albums that, despite being released 50 years ago, continue to resonate with listeners today.
GRAMMYs
/
Jan 24, 2023 - 04:08 pm