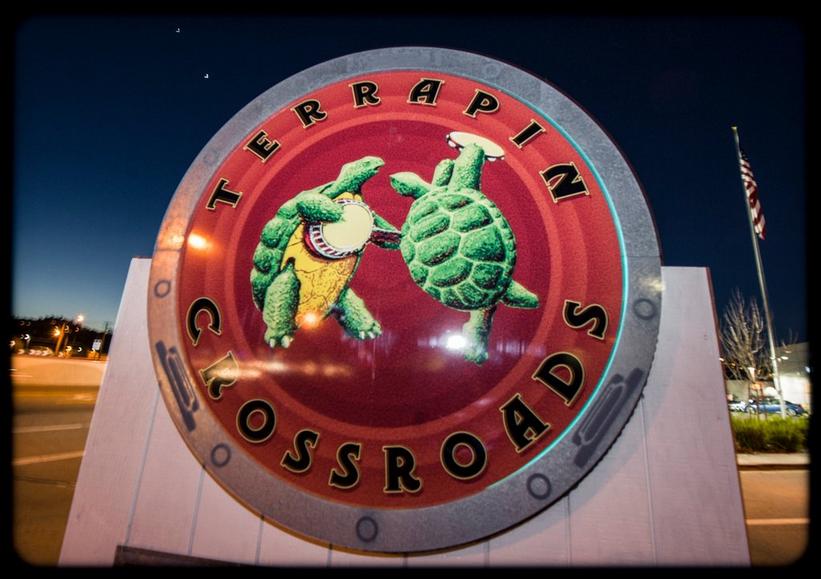 Photo credit: Jay Blakesberg
news
The Spirit Of The Grateful Dead Lives On At Terrapin Crossroads
The San Rafael venue, opened by bassist Phil Lesh in 2012, continues to be a popular gathering place for music fans, and a mecca for local musicians
GRAMMYs
/
Nov 13, 2019 - 11:15 pm
Back in the day, Marin County was the place to be if you were hip. The sex, drugs and rock 'n' roll culture that characterized and defined the mid-'60s flocked to this gloriously beautiful part of the Bay Area and settled. Among them were members of the Grateful Dead, the Bay Area band that embodied the spirit of peace, love and community. So when Phil Lesh, the Dead's bass player, opened Terrapin Crossroads in San Rafael in 2012, it quickly became a unique and popular gathering place, and a mecca for local musicians.
Inspired by a visit to Levon Helm's barn in Woodstock, New York, where intimate concerts and rambling jams took place, the Lesh family decided that they wanted to create a similar experience in Marin. "It started as just a place for my dad to play locally," said singer/songwriter and guitar player Grahame Lesh, one of Phil and Jill Lesh's two sons. "He didn't really want to be touring anymore. He can come down on a Tuesday and just play for free with no notice. It's really a cool thing for him to do whenever he wants."
Terrapin soon started attracting notable players like Jackie Greene, Tim and Nicki Bluhm, members of the Mother Hips, Dan "Lebo" Lebowitz, Stu Allen, Danny Click, and many, many more who perform regularly in the lively bar that offers free music every night. The cool, casual vibe attracts an enthusiastic crowd who enjoy the eclectic mix of musicians—you never know who you will find jamming there, including Phil himself, and other members of the Terrapin Family Band.
Grahame credits Terrapin with helping to launch the careers of many local musicians, as well as his own. "It has been incredibly helpful for my band, Midnight North, and all the musicians that weren't part of the community before, or were starting to build their careers seven or eight years ago," said Grahame. He explained that anyone who wants to be part of the family of musicians just needs to reach out. "If you make yourself known, eventually you'll get a response. You might be thrown into the fire, but we'll make some fun music happen."
Formerly a restaurant called the Seafood Peddler, Terrapin is located right on the water, on the San Rafael Canal, giving it a resort-like ambience. There is an outside bar area with comfortable couches where you can lounge, get a drink and a snack, a full-service restaurant where you can dine inside or out, an inside bar area where you can enjoy live music, and the Grate Room, where bigger acts are booked.
Phil Lesh performs at Terrapin Crossroads
Photo credit: Jay Blakesberg
One of the most unique features at Terrapin is the large outdoor beach park, which they got permission to use from the city of San Rafael. In addition to a stage that frequently hosts concerts, a huge part of this area is designed for kids to run around and play, and events are planned regularly just for them. A Jack-O-Lantern Jubilee was held there recently for Halloween, with a costume party, candy, and spooky stories read to the kids by Phil Lesh. "The Lesh family really wanted to create a place that was open to every generation," said Tara Patton, Terrapin's executive director. "One of the things I am told all the time is that we really do make children feel welcome, which is so special."
Other events include the annual Oysterfest, Ramble on Rosé, trivia night and electric, jazz or blues brunches. "We try to do something every weekend and in the nice weather, we have really big events once a month" said Patton. "We have events that are not only fun, but also educational," she added. "We love being able to do all those things for the community."
Patton expressed that both she and the Lesh family are pleased with the way things have been unfolding at Terrapin. "I love that both the deadhead community and our local community, who may not know about the [Grateful Dead] music as much, meld together into one organic group of people who are all enjoying the same thing. Our mission is about making sure there is something to accommodate everyone. So if you are a young family or a music lover or a couple looking for a romantic night—we offer all of those things in one place."
And it's working. Seven years in, Terrapin has become a bustling Marin establishment, welcoming entire generations of families, and visitors from all over the world who want to experience the Grateful Dead vibe. "It's crazy, and it's a really unique thing, said Grahame about the eternal draw of the now-defunct band. "This weird band that never really had any hits is still such a huge cultural force in 2019. People just want to come and experience something like it, even now."
Ultimately, the heartbeat of Terrapin Crossroads is found in the music, and the strong community it has created. "I don't think what has happened at Terrapin happens all that often," said Grahame. "Music is a magical thing and it's a great glue. I think we got lucky with meeting the people we did, and all of these folks wanting to be a part of it."
On 'Blanket The Homeless,' Bay Area Artists Join Together To Raise Money For Those In Need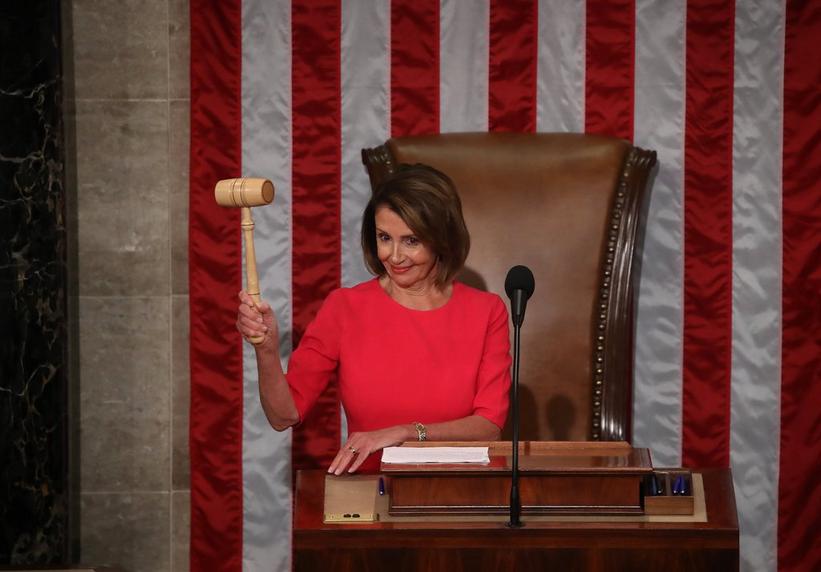 Photo: Mark Wilson/Getty Images
news
Nancy Pelosi, Newly Appointed House Speaker, Welcomes Musicians To Ceremony
Today marks beginning of Pelosi's second term as House speaker
GRAMMYs
/
Jan 4, 2019 - 05:39 am
Newly elected House Speaker Nancy Pelosi has been sworn in at the Capitol on the opening day of the 116th Congress, marking the beginning of her second term as House speaker.
GRAMMY-winning musical legend and Pelosi's longtime friend Tony Bennett and the Grateful Dead's GRAMMY-winning drummer Mickey Hart were among her guests, along with family members, at the ceremony on Jan. 3.
Attending the swearing in ceremony for @SpeakerPelosi at the Capitol today. pic.twitter.com/nNKOnSe4GO

— Tony Bennett (@itstonybennett) January 3, 2019
Pelosi, who beat Republican nominee Kevin McCarthy, is so far the only woman to have been elected House speaker. Her first term was from 2007–2011.
Bennett, who reportedly serenaded Pelosi the night before the ceremony at an exclusive dinner at the Italian Embassy, and Hart took to Twitter to show support for Pelosi, with Bennett tweeting a picture of himself at the Capitol. Hart, meanwhile, retweeted Pelosi with "Proud of our democracy and diversity today."
Proud of our democracy and our diversity today. https://t.co/i591rlkm95

— Mickey Hart (@mickeyhart) January 3, 2019
The new class of Congress includes a record number of women, 127 in total, and is one of the most diverse in its history.
GRAMMY Advocacy In Action: The Music Modernization Act & Beyond
news
The Strangest Shows On Earth
Prisons, underground volcanos, pyramids, and Greenland are just a few of the oddest places musicians have played concerts
GRAMMYs
/
Dec 3, 2014 - 05:06 am
Between arenas, clubs, stadiums, hotels, and screaming fans, touring is known to be an adventure. But some artists have taken their adventures to new levels by playing concerts in offbeat locations.
Imagine taking a trans-Pacific flight and a connecting flight to the Japanese island of Kyushu and, following an hour-long cab ride, pulling up to the venue to find a stage built into the side of a volcano, as bassist Ron Carter and guitarist Jim Hall once did. Or playing a string of concerts in Egypt amid pyramids and sphinxes, as the Grateful Dead did in 1978. Or discovering you've been booked for a blues festival at a nudist colony in Michigan, as the late GRAMMY winner Koko Taylor did in 1996.
"We had no idea till we got there," recalls Melvin Smith, who played bass in Taylor's band. "[Taylor] laughed, and was very cordial with the people. A couple times she gave a couple good stares. We all found it very humorous; something we had never done before."
There's an old adage that there's nothing new in the music industry except the music. In the '20s and '30s itinerant musicians would stroll the aisles of railroad cars, playing whatever a passenger who tipped them wanted to hear, be it blues, country or the day's pop tunes.
A couple of years ago, guitarist Ted Drozdowski of the duo Scissormen decided to combine his love of trains with his love of blues. Along with drummer Matt Snow, the Scissormen began performing in vintage passenger cars and strolling the aisles themselves.
"Vocally, it's a trial by fire," says Drozdowski, whose favorite line is the Naugatuck Railroad in Connecticut. "[There's] no PA, [it's] just singing straight to the people over the rumbling and hissing of the train — and the locomotive's air horns. Occasionally the train would hit a dip in the rails, and a couple times we nearly ended up in peoples' laps."
Outdoor performances don't get much more off the beaten path (or frigid) than north of the Arctic Circle. That's where blues guitarist Guy Davis performed "Walking Blues" in April 2011 for an audience of dozens prior to Robert Johnson's 100th birthday out on the sea ice in Uummannaq, Greenland.
Johnny Cash parlayed an interest in prison life and songs such as his classic "Folsom Prison Blues" into a series of concerts in actual prisons. The GRAMMY winner's 1969 concert at San Quentin State Prison, Johnny Cash At San Quentin, was nominated for Album Of The Year. A year prior, he released Johnny Cash Live At Folsom Prison, which won a GRAMMY for Best Album Notes.
Saxophonist Odean Pope's experience at Holmesburg Prison in Philadelphia wasn't as smooth. Pope had been teaching music classes to a group of inmates and putting on concerts coinciding with holidays. On July 4, 1978, a fight broke out between two groups of inmates. Chairs flew; crude knives fashioned from forks and spoons were brandished and the escape route had been mistakenly locked.
"If it hadn't been for some very protective students who threw their bodies over ours, I don't know if I would be here to tell the tale," says Pope.
When his manager suggested he book a date at the monthly radio show "Bluegrass Underground," bluegrass artist Doyle Lawson was skeptical. Lawson had previously played in a cavern in Alabama as a member of the Country Gentlemen and his memories were of a dank, dark place with bad acoustics. But when he heard who else had played "Bluegrass Underground" — artists such as Ralph Stanley, Charlie Louvin and Vince Gill — he changed his mind.
What Lawson found was the Volcano Room at Cumberland Caverns, a show cave near McMinnville, Tenn., 333 feet below ground and carved out by the confluence of two underground rivers over the course of 3.5 million years with "surprisingly and amazingly good acoustics," says Lawson.
"Bluegrass Underground" is the brainchild of creator and executive producer Todd Mayo, who likens it to "Red Rocks with a roof." Debuting in 2008, the concerts are recorded before a live audience and, along with interviews, are edited to air weekly on radio station WSM-AM. In February taping commenced for a second season of the "Bluegrass Underground" PBS television series. The series debuted in September 2011 and now airs in 80 percent of U.S. markets.
It wasn't as deep as singer Katie Melua's concert more than 900 feet under the North Sea in an oil rig, which set a Guinness World Record and became the subject of a documentary. The concert was staged by Statoil to celebrate the 10th anniversary of the biggest man-made structure ever moved on Earth.
Still, Lawson found the experience inspiring. "It's pretty awesome to think about being that far underground," says Lawson. "But when you're out there you're entertaining the people and it's much like being in an auditorium; it's just a little cooler."
(Dave Helland, besides contributing to GRAMMY.com, also writes for Down Beat magazine and is working on a book about mainstream jazz.)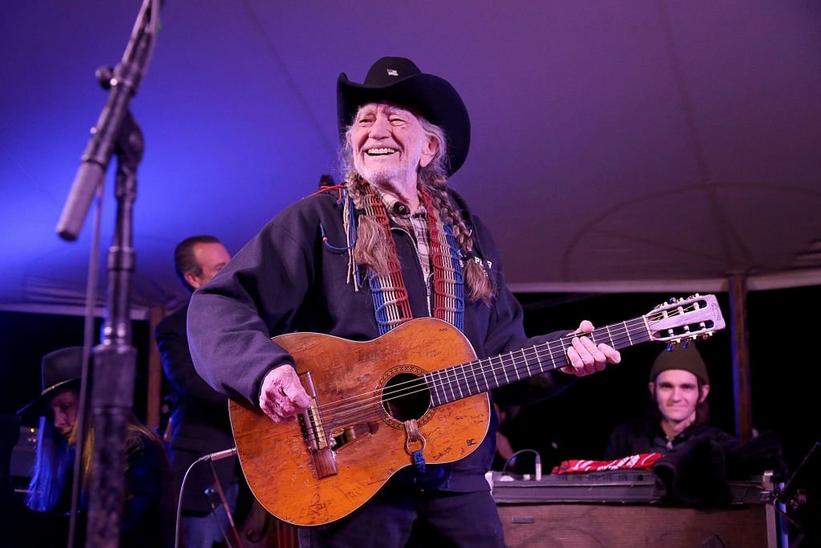 Photo: Gary Miller/Getty Images
news
Willie Nelson's Outlaw Music Festival 2018 Sets Los Angeles Finale
Phil Lesh, Lukas Nelson, Particle Kid, Margo Price, and Sturgill Simpson will bring the tour to a big close at the Hollywood Bowl in October
GRAMMYs
/
Aug 1, 2018 - 01:23 am
The Outlaw Music Festival 2018 tour presents changing lineups led by Willie Nelson & Family. The festival began in 2016 and first went cross-country in 2017 and has extended its second leg through an Oct. 21 finale at the Hollywood Bowl. Lukas Nelson & Promise Of The Real have been along for the ride and will be there with Particle Kid, Margo Price and Sturgill Simpson. Appearing at Outlaw for the first time, Phil Lesh of Grateful Dead fame will be headlining for a unique presentation of old masters along with the young journeymen and women rising in stature.
"Willie is so American, you know, in the finest sense. Classic," said Lesh. "I've hoped to get back on the stage with him again for a long time now."
"I'm excited to play the Bowl with my old pal, Phil Lesh," said Nelson. "I'm sure there will be some magical music moments for all the fans."
In our exclusive Newport Folk Fest interview with Lukas Nelson, Willie's son spoke of the energy cycle connecting the younger generation with greats such as Neil Young who are able to teach them so much. "It's like as we learn more and we grow, then we give him energy at the same time," said Lukas. "People in the audience can feel that too I think, and they get caught up in the cycle."
In addition to meaningful musical moments, every stop on the Outlaw tour features local cuisine, beers and crafts, celebrating regional culture. In Southern California, some new artisanal discoveries are bound to add to this one-of-a-kind event.
Tickets go on sale on Aug. 4 for the chance to catch the traveling fest in Los Angeles.
Catching Up On Music News Powered By The Recording Academy Just Got Easier. Have A Google Home Device? "Talk To GRAMMYs"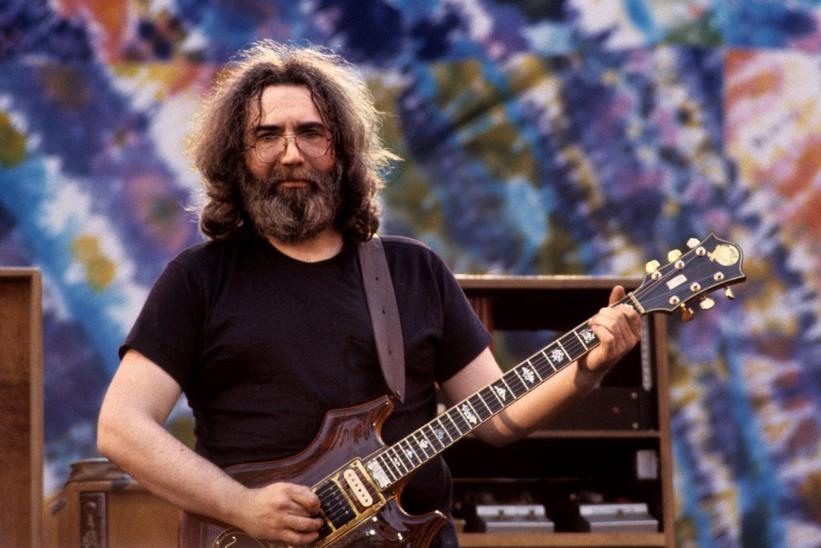 Jerry Garcia, of Grateful Dead
Photo: Clayton Call/Getty Images
news
New Photo Book Chronicles Grateful Dead's 30-Year Tour Run
'Eyes Of The World: Grateful Dead Photography 1965 – 1995' contains pictures of Jerry Garcia & Co. that were taken by some of rock's best-known photographers
GRAMMYs
/
Dec 2, 2017 - 01:57 am
The 30-year long, strange trip that saw the Grateful Dead elevate themselves from ubiquitous San Francisco Bay Area bar band and perennial in-house entertainment for Ken Kesey's famous Acid Tests to a nationally-recognized institution of American counterculture and eternal fixture of the psychedelic jam touring scene generated a massive body of recordings and photographs.
More than 200 of the best photos from the Dead's archives have been compiled for a new book chronicling the band's original three-plus-decade run from 1965 to 1995.
Eyes Of The World: Grateful Dead Photography 1965 – 1995 comprises shots taken by more than 60 photographers, including Annie Leibovitz, Mark Seliger and Jay Blakesberg, who not only circulated within the band's orbit but would go on to join the ranks of the most famous rock photographers to ever pick up a camera.
No doubt a must-have holiday gift for any Dead fan, the volume is available now from Rock Out Books.