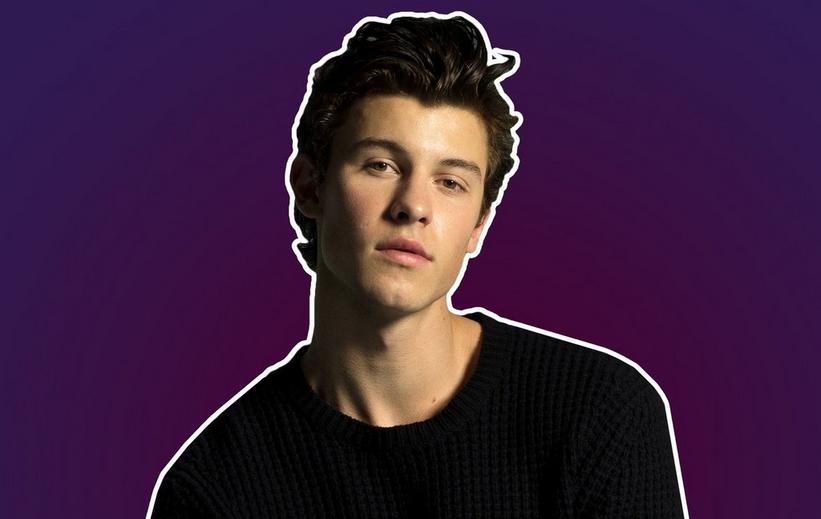 Photo: Brian Ziff | Design: F Inomata
news
Shawn Mendes On Being Authentic And Connecting With Fans
Fresh off sharing the stage with Justin Timberlake, the Canadian singer/songwriter shares who he'd love to sing with next, his favorite way to connect with fans and why it's important to be authentic in songwriting
GRAMMYs
/
Sep 29, 2018 - 01:18 am
Shawn Mendes has come a long way since covering songs on YouTube as a teen. From releasing hit after hit—"Treat You Better," "There's Nothing Holdin' Me Back," "In My Blood," to name a few—to performing with Justin Timberlake, the singer/songwriter has continued to evolve as an artist and shown the world his talent as a singer and guitarist. The pop sensation stopped by the GRAMMY Museum in Los Angeles for an intimate conversation and performance, but before that he spoke with the Recording Academy about who he'd love to sing with next, how he prefers to connect with his fans and what he misses about the early days of his career.
"I miss the days that I would like sit for hours practicing someone else's song," he said. "Now, I sit for hours practicing my own songs, but there was something about taking someone else's song and making it your own"
He also opened up about why he chose to address the subject of anxiety in his music, as he did with "In My Blood." It's important "to cover something that is authentic to you and real and true, and authentic and what you are going through," he said about writing the song.
Watch the video above to learn how Medes stays energized on the road, why he picked up the guitar and more.
READ: Ella Mai On "Boo'd Up," Her Dream Collab, Lauryn Hill & More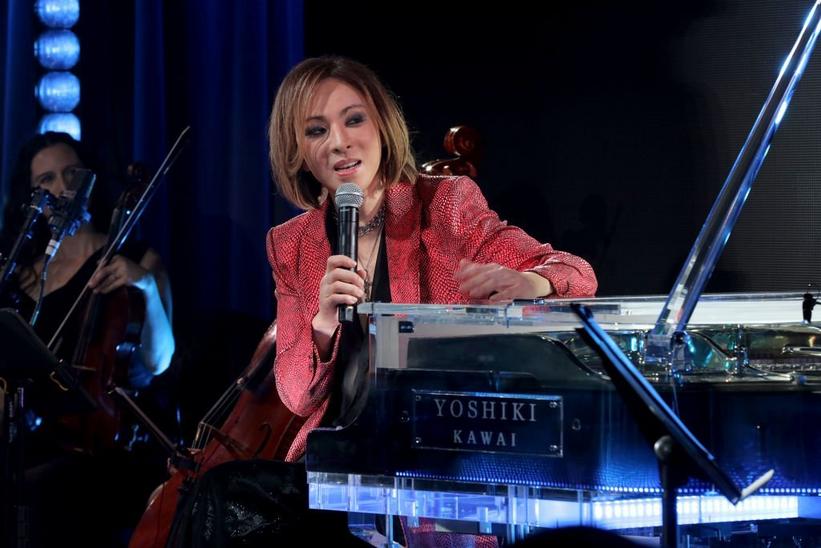 Yoshiki performs at the GRAMMY Museum
Photo: Rebecca Sapp/Getty Images for The Recording Academy
list
5 Things To Know About Yoshiki: A Musical Childhood, Upcoming Tour & Playing Through Pain
The multi-hyphenate rock and classical musician dropped by the GRAMMY Museum for an intimate chat with the Museum's curator, as well as a performance of some stripped-down songs.
GRAMMYs
/
May 18, 2023 - 08:18 pm
A select group of fans and die-hards got up close and personal with Yoshiki when he popped into the GRAMMY Museum for an intimate chat and performance. 
A multi-hyphenate in the truest sense of the world, Yoshiki has spent the past few decades balancing his work as a musician, songwriter, composer, producer, fashion designer and winemaker, producing a diverse and robust body of work. As the leader and co-founder of X Japan, he helped inspire the rock scene's striking visual kei movement, something that wasn't always easy — in the early '80s,  it was hard for him to even get a cab in Tokyo with his big, blonde, spiked hair.
He's since gone on to found another musical supergroup, The Last Rockstars, and he's become a big name in the classical world, producing several studio albums and collaborating with everyone from George Martin to Bono to Sarah Brightman. He has penned music for TV and film, written a concerto for the Japanese emperor, and even launched his own celebrated line of kimonos, Yoshikimono.
Yoshiki has lived a truly fascinating whirlwind of a life for the past few decades, and he was happy to open up about much of it in this week's conversation. Here are five things we learned at the GRAMMY Museum event "The Drop: Yoshiki." 
He Has A Long History With & Bold Future In Classical Music
Yoshiki sat down with Jasen Emmons, the Museum's Chief Curator, for an hour-long discussion about the star's career in the music industry, which he says was first nurtured when he was given a piano at age 4. He took to the instrument pretty much instantly, choosing to play in his darkened bedroom because he liked the vibe. His music-loving parents kept giving him instruments — one each year for his birthday — leading him to take up everything from the trumpet (which he quit after seeing a picture of himself playing) to the drums. 
He's become wildly famous for both his percussion and piano skills, and this fall, will embark on a four-city tour of classical venues. On his Requiem tour, which begins in October, Yoshiki will become the first Japanese artist ever to headline Carnegie Hall, Royal Albert Hall, the Dolby Theater in Los Angeles, and the Tokyo Garden Theater.  
His Upcoming Classical Tour Is Inspired By His Late Mother
The name "Requiem," Yoshiki said, comes from a piece he wrote for his mother, who passed away in 2022. When she died, he told Emmons, he couldn't stop crying for three or four days. Yoshiki went to seek the help of a doctor, who told him he just had to embrace his grief. 
He turned to composing, and as he told the room, "my tears turned into melody," and the solemn concerto slowly emerged. It's still unfinished — there's no strings arrangement yet, he says — but it's one of the pieces he'll be performing on tour later this year. 
Yoshiki Works A Lot, But At His Own Pace
Speaking of tours: Yoshiki also gave fans in attendance some hints about future tours, saying he's working to bring the Last Rockstars back to the states sometime in the future, noting that they're working on a new record but poking fun at his work load and perfectionism by joking, "Everything I'm involved in takes time." 
That includes "Angel," the new single from X Japan due to be released July 28. At the show, he performed an abbreviated classical arrangement of the song with Orchid Quartet and the singer Beverly. It's an arrangement he'll also most likely be performing on his classical shows, though Yoshiki says the X Japan version of the track will be much more rock-focused, with ample drums and guitar.
Yoshiki said that he wrote "Angel" some time ago, and that he composes music pretty much constantly. "Melodies fall into me even now," he said, noting that the frequency with which he hears music is "pretty much endless." 
When he composes a song, he added, it's just about transposing the vision in his head. Actually laying it down in a studio gets more complicated, Yoshiki said, in part because he views recording as a "compromising process" that never quite sounds like he envisions in his mind. 
He Thinks Rock And Classical Music Have A Lot In Common 
As far as Yoshiki is concerned, any good melody can become both a rock track and a classical cut. He cited the example of Rachmaninoff's Piano Concerto no. 2, which he says has a second movement that he thinks sounds like Celine Dion — or, as he joked, does Celine Dion sound like Rachmaninoff? He thinks it can go either way, showing Emmons and the audience what he meant by playing a few bars of some of his more rock-oriented tracks on his piano. 
Yoshiki Has Given His Entire Body And Soul To Performing
Though he looks to be about 30 years old, Yoshiki is actually well into his fifties and years of feverish performance have taken a toll on his body. That's clear in We Are X, a movie about the history of X Japan, where viewers can see Yoshiki getting frequent cortisone injections into his neck and back. He told Emmons he thinks he's had hundreds at this point, as well as two neck surgeries. (He might even have a third one, he said.) 
That's because, as he explained, he likes to play "every single show as if this was my last stage," and always tries "to give 1,000 percent." Yoshiki says he doesn't always realize the pain he's in until after he's left the stage, though he does seem to think it's all worth it, since as he told the audience, "I was given this life. I just want to go all the way." 
Of course, Yoshiki was also full of jokes at the event, telling silly stories about his first time getting acupuncture, when he was so new to the process that he worried about whether he'd be able to take a bath after the procedure, lest water seep in though all the holes left in his body. He poked fun at his last-minute whims, including flying Beverly over from the Philippines just for the show. He also told a story about eating Fugu, or blowfish, every single day for the three months he was just in Japan, in part because that's what his staff kept ordering for him. 
Amidst wrapping up the show with performances of "Miracle," "Red Swan," and "Endless Rain," Yoshiki stopped for a moment to call out to his friends in the audience, including Lollapalooza co-founder Marc Geiger and Joelle Benioff, the mother of Yoshiki's good friend, Salesforce CEO Marc Benioff. (The latter was actually sitting in the seat that Yoshiki had sponsored in the Clive Davis Theater, which is pretty cool.) 
Yoshiki wrapped up the evening by addressing the audience in a way that seemed both soft and sincere, saying, "because of you, I'm still here creating music" and adding, "I hope the music I create can help you, too." 
6 Things To Know About Bonnie Raitt: Her Famous Fans, Legendary Friends & Lack Of Retirement Plan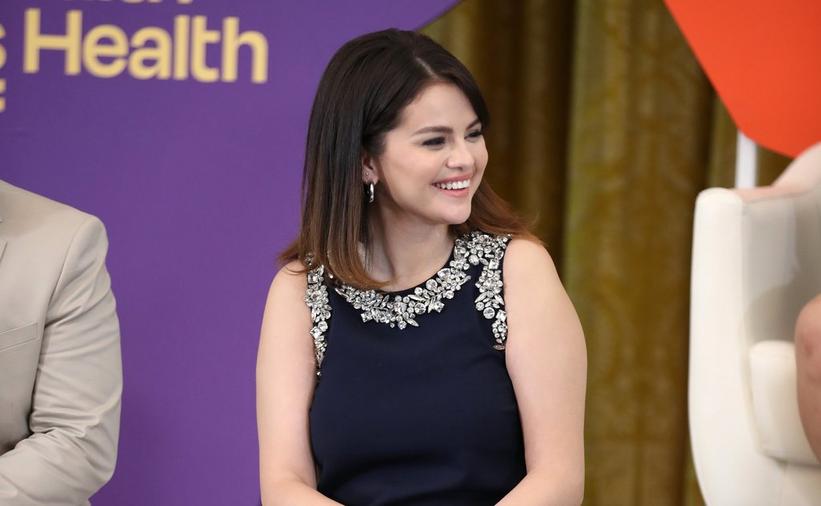 Selena Gomez participates in MTV Entertainment's first ever Mental Health Youth Forum at The White House in 2022.
Photo: Tasos Katopodis/Getty Images for MTV Entertainment 
list
10 Artists Who Are Outspoken About Mental Health: Billie Eilish, Selena Gomez, Shawn Mendes & More
From Ed Sheeran to Janet Jackson, take a look at some of the major music stars who have shared their struggles with mental health — and helped fans feel supported and seen in the process.
GRAMMYs
/
May 9, 2023 - 06:28 pm
Sharing mental health issues with close family or specialized medical professionals can be challenging enough. Add in the pressures of fame and being in the public eye, and any struggles are exponentially more difficult to cope with.
In recent years, though, mental health has become a much more widely discussed topic in celebrity culture. Several artists have used their music and their platform to open up about their own struggles with depression, anxiety and the like, from Bruce Springsteen to Selena Gomez.
In honor of Mental Health Awareness Month this May, GRAMMY.com highlights the inspirational impact of music superstars who speak out about what they're going through, and how they manage their challenges. These 10 performers are making change through their courage and candor.
Ed Sheeran
Ed Sheeran takes fans behind the curtain of his personal life and struggles with mental health in Ed Sheeran: The Sum of It All. The four-episode docuseries, which is now streaming on Disney+, details the pain of losing his best friend Jamal Edwards and his wife Cherry Seaborn receiving a cancer diagnosis while she was pregnant with their daughter Jupiter.
"What I think is really great about the documentary is the themes that it explores, everyone goes through," Sheeran said at the New York City premiere on May 2, according to the Hollywood Reporter. "Everyone goes through grief. Everyone goes through ups and downs of their mental health."
Sheeran dives deeper into his struggles — and is more vulnerable than ever before — on his latest album Subtract, which arrived on May 5. "Running from the light/ Engulfed in darkness/ Sharing my eyes/ Wondering why I'm stuck on the borderline," he sings on album cut "Borderline," which touches on battling suicide thoughts.
Lewis Capaldi
Like Sheeran, Scottish singer Lewis Capaldi also gave fans an incredibly upfront look at his mental health challenges in a documentary, How I'm Feeling Now. The new Netflix release details his experience with anxiety and Tourette's syndrome, taking viewers to physical therapy with Capaldi and discussing how his medication both helps and hurts the quality of his life.
Capaldi's second album, Broken By Desire To Be Heavenly Sent (due May 19) will further explore his anxieties and vulnerability. While he has admitted it wasn't easy to be so raw in his music and on screen, Capaldi wants to make a difference in other people's lives. "If people notice things that are concurrent with what's going on in their life, then it's all been worth it," he told Variety.
Billie Eilish
While Billie Eilish's music has been raw and real from the start, her music has become increasingly more vulnerable throughout the years. Whether in her music or in interviews, the star has opened up about dealing with body dysmorphia, depression and thoughts of self-harm — hoping to inspire fans to speak up when they are hurting, and to know that it gets better.
"It doesn't make you weak to ask for help," she asserts in a 2019 video for Ad Council's Seize The Awkward campaign, which features stars discussing mental health.
"Kids use my songs as a hug," she told Rolling Stone earlier that year. "Songs about being depressed or suicidal or completely just against-yourself — some adults think that's bad, but I feel that seeing that someone else feels just as horrible as you do is a comfort. It's a good feeling."
Selena Gomez
As one of the most-followed stars on social media, Selena Gomez has often used her formidable presence to discuss her mental health and connect with others. In 2022, the singer launched a startup called Wondermind, which is focused on "mental fitness" and helping users maintain strong mental health.
Just a few months later, Gomez further chronicled her own mental health journey in an Apple TV+ documentary, Selena Gomez: My Mind and Me, which shows extremes she's suffered with her depression and bipolar disorder. She has said she was initially hesitant to share the film, but ultimately reflected on how many others could be helped if she did.
"Because I have the platform I have, it's kind of like I'm sacrificing myself a little bit for a greater purpose," she explained in a 2022 cover story with Rolling Stone. "I don't want that to sound dramatic, but I almost wasn't going to put this out. God's honest truth, a few weeks ago, I wasn't sure I could do it."
Shawn Mendes
In 2019, Shawn Mendes first publicly addressed his struggles with anxiety in the dynamic — and GRAMMY-nominated — hit "In My Blood." Three years later, the singer postponed his 2022 tour in order to focus on his mental health, opening up an important conversation to his legion of fans.
"The process was very difficult," he said in a February interview with Wall Street Journal. "A lot of doing therapy, a lot of trying to understand how I was feeling and what was making me feel that way. And then doing the work to help myself and heal. And also leaning on people in my life to help a little bit. 
"It's been a lot of work, but I think the last year and a half has been the most eye-opening and growing and beautiful and just healing process of my life," he continued. "And it just really made me see how culture is really starting to get to a place where mental health is really becoming a priority."
Bruce Springsteen
Even an artist as successful and celebrated as Bruce Springsteen has faced depression. In his 2016 autobiography Born to Run, the 20-time GRAMMY winner cites a difficult relationship with his father and a history of mental illness in the family, sharing that he has sought treatment throughout his life.
"I was crushed between 60 and 62, good for a year, and out again from 63 to 64," he wrote in the book. In that time, he released his 2012 album, Wrecking Ball, which featured a raw track called "This Depression." "Baby, I've been down, but never this down I've been lost, but never this lost," he sings on the opening verse.
As his wife, Patti Scialfa, told Vanity Fair in 2016, "He approached the book the way he would approach writing a song…A lot of his work comes from him trying to overcome that part of himself."
Janet Jackson
The physical and emotional abuse suffered by the famous Jackson family is well-documented in books, documentaries and TV dramatizations. But it's only been in recent years that Janet Jackson has talked about her own depression, which she has referred to as "intense." Her son Aissa has helped her heal from mental health challenges that have followed her all of her life.
"In my 40s, like millions of women in the world, I still heard voices inside my head berating me, voices questioning my value," she wrote in a 2020 ESSENCE cover story. "Happiness was elusive. A reunion with old friends might make me happy. A call from a colleague might make me happy. But because sometimes I saw my failed relationships as my fault, I easily fell into despair."
Elle King
After seeing global success with her debut single, "Ex's & Oh's," Elle King experienced the woes of sudden fame as well as a crumbling marriage. Her second album, 2018's Shake the Spirit, documented her struggles with self-doubt, medicinal drinking and PTSD.
"There's two ways out," she told PEOPLE in 2018, describing her marriage as "destructive," physically abusive and leading her to addiction. "You can take the bad way out or you can get help. I got help because I knew that I have felt good in my life and I knew I could get there again."
Brendon Urie
Certain public situations can trigger crippling anxiety attacks for Brendon Urie, who has been open about mental health concerns throughout his career. He can perform in front of thousands of fans, but he's revealed that being in the grocery store or stuck in an elevator for too long with other people are among some of his most uncomfortable scenarios in his life.
"You would never tell on the surface, but inside it's so painful I can't even describe," the former Panic! At The Disco frontman — who disbanded the group earlier this year to focus on his family — said in a 2016 interview with Kerrang.
Big Sean
Rapper Big Sean and his mother released a series of educational videos during Mental Health Awareness Month in 2021 — two years after the Detroit-born star started talking about his own long-held depression and anxiety publicly.
"I was just keeping it real because I was tired of not keeping it real," he said in an interview with ESSENCE in 2021. "I was tired of pretending I was a machine and everything was cool and being politically correct or whatever. I just was like, I'm a just say how I feel."
Like many of his peers, he hopes that his honesty will help others. "Whatever they can apply to their life and better themselves and maybe it just even starts a whole journey in a different direction as far as upgrading and taking care of themselves and bossing up themselves," he added. "Whatever they're trying to do, I hope it helps them get to that place."
How Durand Jones' Debut Album 'Wait Til I Get Over' Helped Him Explore His Roots & Find Self-Acceptance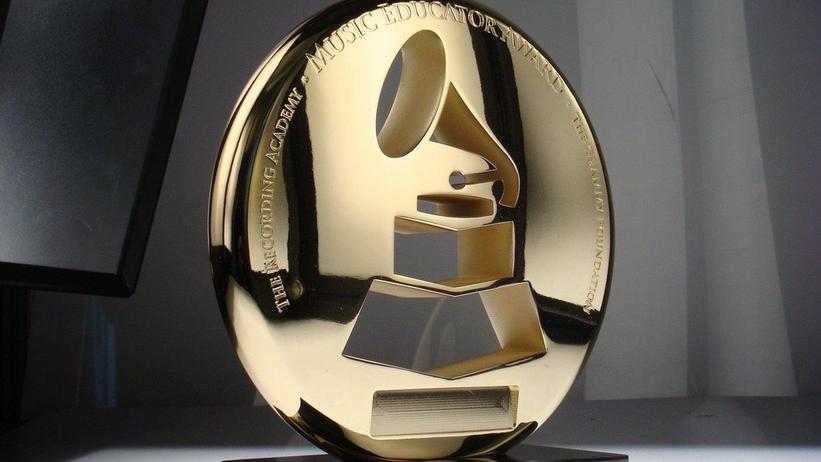 Music Educator Award
Photo Courtesy of the Recording Academy and GRAMMY Museum
news
212 Quarterfinalists Announced For The 2024 Music Educator Award
The Recording Academy and GRAMMY Museum have announced the quarterfinalists for the 2024 Music Educator Award, which recognizes educators who have made a significant contribution and demonstrate a commitment to music education.
GRAMMYs
/
May 8, 2023 - 01:00 pm
Today, the Recording Academy and GRAMMY Museum have announced a total of 212 music teachers as quarterfinalists for the 2024 Music Educator Award, which recognizes current educators — kindergarten through college across public and private schools — who have made a significant and lasting contribution to the field of music education and who demonstrate a commitment to the broader cause of maintaining music education in the schools. The quarterfinalists, who hail from 197 cities, were selected from more than 2,000 initial submitted nominations. In addition to the quarterfinalists, 123 legacy applicants from 2023 will also be eligible to win the Music Educator Award this year.
Semi-finalists for the 2024 Music Educator Award will be announced this September. The ultimate recipient will be recognized during GRAMMY Week 2024.
Read More: Meet The 2023 Music Educator Award Recipient: How Pamela Dawson Helps Her Students Achieve Healing And Catharsis
A joint partnership and presentation between the Recording Academy and GRAMMY Museum, the Music Educator Award is open to current U.S. music teachers, and anyone can nominate a teacher — students, parents, friends, colleagues, community members, school deans, and administrators. Teachers are also able to nominate themselves, and nominated teachers are notified and invited to fill out an application.
Each year, one recipient is selected from 10 finalists and recognized for their remarkable impact on students' lives. The 10th annual honoree will be flown to Los Angeles to attend the 2024 GRAMMYs, officially known as the 66th GRAMMY Awards, as well as a range of GRAMMY Week events. The nine additional finalists will receive a $1,000 honorarium, and the schools of all 10 finalists will receive matching grants. Fifteen semi-finalists will receive a $500 honorarium with matching school grants.
Read More: 8 Artists Who Were Inspired By Their Teachers: Rihanna, Adele, Jay-Z & More
The matching grants provided to the schools are made possible by the generosity and support of the GRAMMY Museum's Education Champion Ford Motor Company Fund. In addition, the American Choral Directors Association, National Association for Music Education, NAMM Foundation, and National Education Association support this program through outreach to their constituencies.
Learn more about the Music Educator Award.
See the full list of the 2024 Music Educator Award quarterfinalists and legacy applicants below:
2024 MUSIC EDUCATOR AWARD 

QUARTERFINALISTS
Name

School

City

State

Casie Adams
Martinsburg High School
Martinsburg
West Virginia
Bruce Adams
Sam Houston High School
San Antonio
Texas
Miguel Aguiar
Southwest High School
San Antonio
Texas
Derek Alexander
Orville Bright Elementary School
Chicago
Illinois
Dawn Amthor
Wallkill Senior High School
Wallkill
New York
Jonathan Anderson
University High School (Volusia)
Orange City
Florida
Christopher Andrews
Hephzibah High School
Hephzibah
Georgia
Jeanne Andrews
Pauline J. Petway Elementary School
Vineland
New Jersey
Justin Antos
Dwight D. Eisenhower High School
Blue Island
Illinois
Javier Arau
New York Jazz Academy
New York
New York
Andrea

 

Armour
Christian County Middle School
Hopkinsville
Kentucky
Timothy Arnold
Orono High School
Long Lake
Minnesota
Shawn Athey
Veterans Memorial High School
Corpus Christi
Texas
Elizabeth Baker
Mary Martin Elementary
Weatherford
Texas
Jeremy Bartunek
Greenbriar School
Northbrook
Illinois
Adem Birson
New York University
New York
New York
Benjamen Blasko
Lipscomb University
Nashville
Tennessee
Amanda

 

Blevins
Tri-Valley High School
Dresden
Ohio
Susan Boddie
Valdosta State University
Valdosta
Georgia
Adrain

 

Bonner
Lancaster High School
Lancaster
Texas
Cherie

 

Bowe
Pascagoula High School
Pascagoula
Mississippi
Andrew Bowerly
Tenino High School
Tenino
Washington
George Bradshaw
Dover Area High School
Dover
Pennsylvania
Gwendolyn Brazier
Lathrop High School
Fairbanks
Alaska
Steve Browne
Nashville Community High School
Nashville
Illinois
Matthew Brusseau
Davie County High School
Mocksville
North Carolina
Ryan Bulgarelli
Loyalsock Township High School
Williamsport
Pennsylvania
Cathryn Burt
East Newton High School
Granby
Missouri
James Byrn, Jr.
Maconaquah High School
Bunker Hill
Indiana
Mary Catherine Campbell
Seven Pines Elementary
Sandston
Virginia
Helen Capehart
Bridgeport High School
Bridgeport
Texas
Marcos Carreras
Conservatory of The Arts
Springfield
Massachusetts
Michael "Patrick" Carte
Scott High School
Madison
West Virginia
Curtis Carver
Harlem High School
Harlem
Georgia
Roger Chagnon III
Westfield Academy and Central School
Westfield
New York
Kristopher Chandler
Gautier High School
Gautier
Mississippi
Jeff Chang
Decatur High School
Federal Way
Washington
Krista Clay
West Branch High School
Beloit
Ohio
Travis Coakley
William Carey University
Hattiesburg
Mississippi
Vanessa Cobb
Montgomery Central High School
Cunningham
Tennessee
Mark Collins
John S. Battle High School
Bristol
Virginia
Trish Conover
Community Middle School
Plainsboro
New Jersey
John Contreras
Pueblo High School
Tucson
Arizona
Kyle Cook
Western Branch Middle School
Chesapeake
Virginia
Travis Cook
Plymouth Christian Academy
Canton
Michigan
Daniel Cook
University of North Texas
Denton
Texas
Andrew Cote
Merrimack College
North Andover
Massachusetts
Drew Cowell
Belleville East High School
Belleville
Illinois
Cory Craig
Benton Intermediate School
Benton
Louisiana
Matthew Cunningham
Brockton High School
Brockton
Massachusetts
Shannon Curtis
Zimmerman Middle High School
Zimmerman
Minnesota
Isaac Daniel
Stax Music Academy
Memphis
Tennessee
Jim Daughters
Southeast Missouri State University
Cape Girardeau
Missouri
Marci DeAmbrose
Lincoln Southwest High School
Lincoln
Nebraska
Jackie Deen
Pottsboro High School
Pottsboro
Texas
Matthew Denman
Classen School of Advanced Studies
Oklahoma City
Oklahoma
Ryan Diefenderfer
Paradise Valley High School
Phoenix
Arizona
Jennifer DiVasto
Pennridge High School
Perkasie
Pennsylvania
Antoine

 

Dolberry

P.S. 103x Hector Fontanez

Bronx
New York
George Dragoo
Stevens High School
Rapid City
South Dakota
Marisa Drake
Patuxent High School
Lusby
Maryland
Kathleen

 

Dudley
Andrew Cooke Magnet School
Waukegan
Illinois
Jonathan

 

Eising
James Hubert Blake High School
Silver Spring
Maryland
Jonathan Eldridge
Weston High School
Weston
Massachusetts
Carol Evans
Gwynedd Mercy University
Gwynedd Valley
Pennsylvania
Anthony Ferreira
Suffield High
West Suffield
Connecticut
Tamara Frazier
North Valleys High School
Reno
Nevada
J.D. Frizzell
Briarcrest Christian School
Eads
Tennessee
Chesteron Frye
St. Helena College & Career Academy
Greensburg
Louisiana
Nicholas Garofalo
Chattahoochee High School
Johns Creek
Georgia
Matt Gerry
Salina South Middle School
Salina
Kansas
Anna Girling
Sebastopol Attendance Center
Sebastopol
Mississippi
Vivian Gonzalez
Miami Arts Studio 6-12 @ Zelda Glazer
Miami
Florida
Johnathan Gore
Sandy Run K8 School
Swansea
South Carolina
Serena Gorham
Weare Middle School
Weare
New Hampshire
Kylie Griffin
Dozier Elementary
Erath
Louisiana
Jess Gronberg
Hawkes Bluff Elementary
Davie
Florida
Alan Guckian
Manor High School
Manor
Texas
Nathaniel Gunter
Greer High School
Greer
South Carolina
Amy Hannequin
Bethel Middle School
Bethel
Connecticut
Crystal Harding
Ypsilanti Community High School
Ypsilanti
Michigan
Diana

 

Harrigan
Bloom High School
Chicago Heights
Illinois
Toye Harris
Miami High School
Miami
Oklahoma
Chris Hayslette
Bridgeport Middle School
Bridgeport
West Virginia
Colette Hebert
Ella Fitzgerald Academy
Yonkers
New York
Martha Heise
Seventh Street Elementary School
Oil City
Pennsylvania
Jonathan Helmick
Slippery Rock University
Slippery Rock
Pennsylvania
Corey Hermens
Grant County High School
Dry Ridge
Kentucky
Joel Hill
Velma Jackson High School and Shirley D. Simmons Middle School
Camden
Mississippi
Autumn Danielle Hodges
Clarksville- Kraus Middle School
Clarksville
Arkansas
Elaine Holmes
Comsewogue High School
Port Jefferson Station
New York
Gene Hundley
Swainsboro Middle School
Swainsboro
Georgia
Victor Iapalucci
Philip Barbour High School
Philippi
West Virginia
Devin James
Salem High School
Conyers
Georgia
Heidi Jaye
Daniel Webster Elementary School
New Rochelle
New York
Luke Johnson
Ingalls Elementary
Ingalls
Kansas
Jamie Jones
Manzano Day School
Albuquerque
New Mexico
Tyler Jones
Thompson Middle School
Alabaster
Alabama
Daniel Joosten
Edgerton High School
Edgerton
Wisconsin
Brett Keith
Northern Bedford County Middle/High School
Loysburg
Pennsylvania
Deonte Kennedy
Craigmont High School
Memphis
Tennessee
Matthew Kilby
Fort Dorchester HS
North Charleston
South Carolina
Lou Kitchner
Bedford Middle School
Westport
Connecticut
Michael Kiyoi
San Marcos High School
Santa Barbara
California
Kate Klotz
Monarch High School
Louisville
Colorado
Heidi Kohler
Clarence Middle School
Clarence
New York
Michael Lapomardo
Shrewsbury High School
Shrewsbury
Massachusetts
Michael Lee
Jericho Middle School
Jericho
New York
Morgan Lentino
Otter Creek Elementary
Elgin
Illinois
Joshua Light
Soddy-Daisy HS
Soddy-Daisy
Tennessee
Lisa Linde
Newton South High school
Newton
Massachusetts
Wes Lowe
The King's Academy
West Palm Beach
Florida
Cole Lundquist
Gloucester High School
Gloucester
Massachusetts
Robert Mamminga
St. Francis High School
Wheaton
Illinois
Peter Manzi
Carlsbad High School
Carlsbad
California
Samuel Maran
Lake High School
Millbury
Ohio
Jayson Martinez
Arts High School
Newark
New Jersey
Kevin McDonald
Wellesley High School
Wellesley
Massachusetts
Jill Melchitzky
Northwestern Middle School
Albion
Pennsylvania
Larrian Menifee
Ball High School
Galveston
Texas
Kimberly Mettert
East Noble Middle School
Kendallville
Indiana
Natalie Moore
Sullivan High School
Sullivan
Missouri
Mario Morales
Granbury High School
Granbury
Texas
Coty Raven Morris
Portland State University
Portland
Oregon
Brian Nabors
Shelby High School
Shelby
Ohio
Jenny Neff
The University of the Arts
Philadelphia
Pennsylvania
Cassandra Nelson
Mountaineer Middle
Morgantown
West Virginia
Trevor Nicholas
Senn Arts at Nicholas Senn High School
Chicago
Illinois
Adam Nobile
Big Spring High School
Newville
Pennsylvania
Sam Noyce
Thomas Jefferson Jr. High School
Kearns
Utah
Tim O'Donnell
Ephrata High School
Ephrata
Washington
John Panella
Cottondale High School
Cottondale
Florida
James Patterson
Kingstree High School
Kingstree
South Carolina
Shakia Paylor
City Neighbors High School
Baltimore
Maryland
Fernando Penaloza
Savanna High School
Anaheim
California
Kathy Perconti
Wayne Central High School
Ontario Center
New York
Jordan Peters
Dr. E Alma Flagg School
Newark
New Jersey
Catherine Plichta
Theatre Arts Production Company School
Bronx
New York
Felix Ponce
Back of the Yards College Preparatory High School
Chicago
Illinois
David Pope
Baldwin Wallace University
Berea
Ohio
Ær Queen
Braddock Elementary School
Annandale
Virginia
Brian Querry
Charles A. Huston Middle School
Lower Burrell
Pennsylvania
Rebecca Raber
University of Mary
Bismarck
North Dakota
Marc Ratner
Mineola High School
Garden City Park
New York
Lance Rauh
Patriot Oaks Academy
St Johns
Florida
Hoza Redditt
MSA East Academy
St. Gabriel
Louisiana
Heather Rentz
St. Mark Westpark
Cleveland
Ohio
Aaron Rex
Mason Middle School
Mason
Ohio
Angela Rex
Riverside Middle School
Greer
South Carolina
Chris Richard
Rogers Heritage High School
Rogers
Arkansas
Sarah Riechers
Thurgood Marshall Elementary School
Manassas
Virginia
Stephanie Robertson
Ponchatoula High School
Ponchatoula
Louisiana
Bethany Robinson
Noblesville High School
Noblesville
Indiana
Keith Robinson
Jefferson Avenue Elementary
Seguin
Texas
Alberto Rodriguez
Mount Vernon High School
Alexandria
Virginia
Chad Rose
Sheridan High School
Sheridan
Wyoming
Stewart Rosen
Walter Reed Middle School
North Hollywood
California
Shawn Royer
Marian University
Indianapolis
Indiana
Dayshawn Russell
North Iberville Elementary
Rosedale
Louisiana
Hannah Ryan
University of Virginia's College at Wise
Wise
Virginia
Kyle Ryan
Turkey Hill School
Orange
Connecticut
Ashley Sands
Kennedy Secondary School
Fergus Falls
Minnesota
Mark Santos
Santa Ana High School
Santa Ana
California
Danni Schmitt
Roland Park Elementary/Middle School
Baltimore
Maryland
Kevin Schoenbach
Oswego High School
Oswego
Illinois
Eric Schultz
Coastal Carolina University
Conway
South Carolina
Jessica Schwartz
Denham Springs High School
Denham Springs
Louisiana
Josh Settlemyre
R.J. Reynolds High School
Winston-Salem
North Carolina
Jason Shiuan
Saratoga High School
Saratoga
California
Katie Silcott
Olentangy Shanahan Middle School
Lewis Center
Ohio
Kerra Simmons
Fort Worth Academy of Fine Arts
Fort Worth
Texas
Joani

 

Slawson
Holy Trinity Episcopal Academy
Melbourne
Florida
Timothy Patrick Sloan Sr.
Albright Middle School
Houston
Texas
Jessie Smith
Yes Prep Public Schools
Houston
Texas
Cathryn Smith
Coleman High School
Coleman
Texas
Patrick Smith
Cooperative Arts and Humanities High School
New Haven
Connecticut
Tony Spano
Culver City High School
Culver City
California
Wes Sparkes
Eagleview Middle School
Colorado Springs
Colorado
Julian Spires
Meade Middle School
Fort Meade
Maryland
Shannon Stem
University Academy
Panama City
Florida
Harold Stephan
Stuyvesant High School
New York
New York
Cassandra Sulbaran
Braintree High School
Braintree
Massachusetts
Lynn Sweet
Mount Anthony Union High School
Bennington
Vermont
Agnes Tech
Indian Prairie Elementary School
Crystal Lake
Illinois
Chris Toomey

Mineola High School

Garden City Park
New York
Tom Torrento
Grosse Pointe North High School
Grosse Pointe Woods
Michigan
Jessica Torres
Elmont Memorial Jr. Sr. High School
Elmont
New York
Michelle Trinidad
Sacred Heart School
Bronx
New York
Alice Tsui
New Bridges Elementary
Brooklyn
New York
Jordan Tupper
Episcopal School of Baton Rouge
Baton Rouge
Louisiana
Martin Urbach
Harvest Collegiate High School
New York City
New York
Johny Vargas
Pueblo High School
Tucson
Arizona
Amy Villanova
Canyon Crest Academy
San Diego
California
Valerie Vinnard
Webster Elementary
Long Beach
California
Kenneth Walker
Ralls High School
Ralls
Texas
Kathy Wallace
Willard Elementary
Winchester
Indiana
Jennifer Walter
University of North Carolina at Greensboro
Greensboro
North Carolina
John Ware
Stovall Middle School
Houston
Texas
Brandon Weeks
North Polk High School
Alleman
Iowa
Lisa Werner
St. Bruno Parish School
Dousman
Wisconsin
Scott Weyman
Solanco High School
Quarryville
Pennsylvania
Elizabeth White
Holcomb RIII
Holcomb
Missouri
Tyler Wigglesworth
West Covina High School
West Covina
California
Derrick Williams
Vista Heights Middle School
Moreno Valley
California
Paula Williams
The Ron Clark Academy
Atlanta
Georgia
Sandi Wilson
Franklin School of Innovation
Asheville
North Carolina

Matthew Wiltshire

Lewiston High School

Lewiston

Maine

Damion Womack

The Montgomery Academy

Montgomery

Alabama

Tammy Yi

Chapman University

Orange

California

Nicholas Young

Altus High School

Altus

Oklahoma

Jason Younts

Samuel V. Champion High School

Boerne

Texas

DeAnna Zecchin

Indian River High School

Dagsboro

Delaware
2024 MUSIC EDUCATOR AWARD LEGACY APPLICANTS
Name

School

City

State

Phil Aguglia

Kenmore East High School

Tonawanda

New York

Heather Akers
Central Middle School
Dover
Delaware
Eric Allen
Western Middle School for the Arts
Louisville
Kentucky
Calandria Allen
Zachary Community Schools
Zachary
Louisiana
Abigail Alwin
Clague Middle School
Ann Arbor Public Schools
Michigan
David Amos
Heritage Middle School
Painesville
Ohio
Luke Aumann
Appleton North High School
Appleton
Wisconsin
Elizabeth Baker
Ilima Intermediate School
Ewa Beach
Hawaiʻi
Andre Barnes
Science Park High School
Newark
New Jersey
Conesha Barron
Lanier High School
Jackson
Mississippi
Lyndra Bastian
Creekside Middle School and Woodstock High School
Woodstock
Illinois

William Bennett

Cane Bay High School

Summerville

South Carolina

Heather Bice
Ridgeview High School
Orange Park

Florida

Charlie Bradberry
Iowa Park High School
Iowa Park
Texas
Justin Britt
Kingston Public Schools
Kingston
Oklahoma
Shantavia Burchette
East Side High School
Newark
New Jersey
John Burn
Homestead High School
Cupertino
California
Alexander Busby
Oviedo High School
Oviedo
Florida

Aaron Bush

Foxborough High School

Foxborough

Massachusetts

Meg Byrne
Pleasant Valley High School
Bettendorf
Iowa
Philip Carter
O'Fallon Township High School
O'Fallon
Illinois
Elizabeth Carter
Snowden School
Memphis
Tennessee
Francis Cathlina
University of Memphis
Memphis
Tennessee
Tiffany Chiang
Mark Twain I.S. 239
Brooklyn
New York

Ernesta Chicklowski

Roosevelt Elementary

Tampa

Florida

Michael Coelho
Ipswich Middle School and Ipswich High School
Ipswich
Massachusetts

Christine Cumberledge

Central Junior High School

Euless

Texas

Heather Dipasquale
Todd County Middle School
Elkton
Kentucky

Jack A. Eaddy, Jr.

Western Carolina University

Cullowhee

North Carolina

Dominique Eade
New England Conservatory of Music
Boston
Massachusetts
Cuauhtemoc Escobedo
Eckstein Middle School
Seattle
Washington
Jasmine Faulkner
Polaris Expeditionary Learning School
Fort Collins
Colorado
Daniel James Felton
Tartan High School
Oakdale
Minnesota
Nicholas Fernandez
Bentonville Schools
Bentonville
Arkansas
Cathryn Fowler
Health Careers High School
San Antonio
Texas

Marisa Frank

Explore! Community School

Nashville

Tennessee

Jasmine Fripp
KIPP Nashville Collegiate High School
Nashville

Tennessee

Jacob Garcia
Tennyson Middle School
Waco
Texas

Jorge L. Garcia

Elias Herrera Middle School

Laredo

Texas

Tina Gibson
Jefferson County Traditional Middle School
Louisville
Kentucky
Alex Gittelman
Haverford Middle School
Havertown
Pennsylvania
Guillermo Gonzalez
James A. Garfield High School
Los Angeles
California
Mansa Gory
Denzel Washington School of the Arts
Mount Vernon
New York
Deanna Grandstaff
Cecil Intermediate School
McDonald
Pennsylvania
Amanda Hanzlik
E.O. Smith High School
Storrs
Connecticut
Marvin Haywood
John Ehret High School
Marrero
Louisiana
Kristin Howell
Syosset High School
Syosset
New York
Emmanuel Hudson
Booker T. Washington High School
Shreveport
Louisiana
Karla Hulne
Blair-Taylor Middle/High School
Blair
Wisconsin
Mia Ibrahim
Health Opportunities High School
Bronx
New York
Luis Ingels
Candor Elementary School
Candor
New York
Justin Janer
Pinewood School Middle Campus
Los Altos
California
Daryl Jessen
Dakota Valley School
North Sioux City
South Dakota
De'Evin Johnson
Duncanville High School
Duncanville
Texas
Amir Jones
Harvey High School
Painesville
Ohio
Allison Kline
Blue Mountain Area School
Orwigsburg
Pennsylvania
Kenneth Kosterman
Rockwall-Heath High School
Heath
Texas
Joshua Krohn
Brent Elementary School
Washington
District of Columbia
Sarah Labovitz
Arkansas State University
Jonesboro
Arkansas
Heather Leppard
Girls Academic Leadership Academy (GALA)
Los Angeles
California
Hope Lewis
Charles O. Dickerson HS
Trumansburg
New York
Meredith Lord
Burncoat High School
Worcester
Massachusetts
Brendon Lucas
Nyack High School
Nyack
New York
Christian Lucas
Mariners Christian School
Costa Mesa
California
Alison McCarrey
Romig Middle School
Anchorage
Alaska
Angie McDaniel
Forest Creek Elementary
Round Rock
Texas
Ashleigh McDaniel Spatz
Burgess Peterson Academy
Atlanta
Georgia

Matthew McKagan

Lindero Canyon Middle School

Agoura Hills

California

Brian McMath

Northwest Guilford High School

Greensboro

    

North Carolina

Phillip McMullen
Silver Creek Central Schools
Silver Creek
New York
Tracy Meldrum
Verrado High School
Buckeye
Arizona
Xochilt Melendez Munguia
Gainesville Middle School for the Arts and Sciences
Gainesville
Virginia
Kris Milby
Greenup County High School
Greenup
Kentucky
Dana Monteiro
Frederick Douglass Academy
New York
New York
Shelby Montgomery
George Jenkins High School
Lakeland
Florida
David Moore
Inspire Charter Academy
Baton Rouge
Louisiana
Ryan Moseley
Appoquinimink High School
Middletown
Delaware
David Moss
West Hopkins School
Nebo
Kentucky
Deborah Muhlenbruck-Fleischer
Gunderson Middle School
Las Vegas
Nevada
Vicki Nichols
Grandview Elementary
Grandview
Texas
Jeremy Overbeck
Century High School
Bismarck
North Dakota
John Pachence
Penn State Abington
Abington
Pennsylvania
Jennifer Page
Niles North High School
Skokie
Illinois
Matthew Pitts
Robert JC Rice Elementary School
Gilbert
Arizona
Courtney Powers
Muhammad Ali School 23
Passaic

New Jersey

Natalie Pratt
Brentwood High School
Brentwood
Tennessee
William Rank
Oak Prairie Junior High School
Lockport
Illinois
Brett Rankin
Wilde Lake High School
Columbia
Maryland
Annie Ray
Annandale High School
Annandale
Virginia
Tracy Resseguie
Staley High School
Kansas City
Missouri
Giovanni Santos
La Sierra University
Riverside
California
Ruth Schwartz
Chugiak High School and Mirror Lake Middle School
Chugiak
Alaska
Laura Shapovalov
Walden III Middle and High School
Racine
Wisconsin
James Sheffer
Medford Memorial Middle School and Haines Sixth Grade Center
Medford
New Jersey

Matthew Shephard

Meridian Early College High School

Sanford

Michigan

Dylan Sims
York Middle School
York
South Carolina
Thomas Slater
Chestnut Oaks Middle School
Sumter
South Carolina
Michele Slone
Urbana Elementary and Jr. High School
Urbana
Ohio

Tony Small

St. Vincent Pallotti Arts Academy

Laurel

Maryland

Andrew Smith
Charlotte Central School
Charlotte
Vermont

Wayne Splettstoeszer

Torrington High School

Torrington

Connecticut

Elizabeth Steege
Cass High School
Racine
Wisconsin
Lawrence Stoffel
California State University, Northridge
Los Angeles
California
Tyler Swick
Robert and Sandy Ellis Elementary
Henderson
Nevada
Elizabeth Taylor
La Crosse Elementary School
La Crosse
Virginia
Cami Tedoldi
Foxborough High School
Foxborough
Massachusetts
Kylie Teston
Leonardtown High School
Leonardtown
Maryland
Jonathan Todd
Palisades High School
Charlotte
North Carolina
Matthew Trevino
Roan Forest Elementary
San Antonio
Texas
Alexis True
Thomas Downey High School
Modesto
California
Gregory Urban
Dunedin Highland Middle School
Dunedin
Florida
Jon Usher
Hidden Springs Elementary
Moreno Valley
California
Michael Vasquez
Charles L. Kuentz Jr. Elementary
Helotes
Texas
Aaron Vogel
Mountain Ridge High School
Glendale
Arizona
Bryen Warfield
Homestead High School
Fort Wayne
Indiana
Sarah Wehmeier Aparicio
Waukesha South High School
Waukesha
Wisconsin
Christopher White
Hickory Ridge High School
Harrisburg
North Carolina
Tammy White
Kiser Middle School
Greensboro
North Carolina
Tyron Williams
New Visions Charter High School for the Humanities IV
Far Rockaway
New York
Krista Williams
Floretta P. Carson Visual and Performing Arts Academy
Mobile
Alabama
Kelly Winovich
Northgate Middle/Senior High School
Pittsburgh
Pennsylvania
Hayley Winslow
Snow Canyon Middle School
Saint George
Utah
Ronnie Ziccardi
Avonworth
Pittsburgh
Pennsylvania
Working For Students: How Music Industry Professionals Find Fulfillment In Education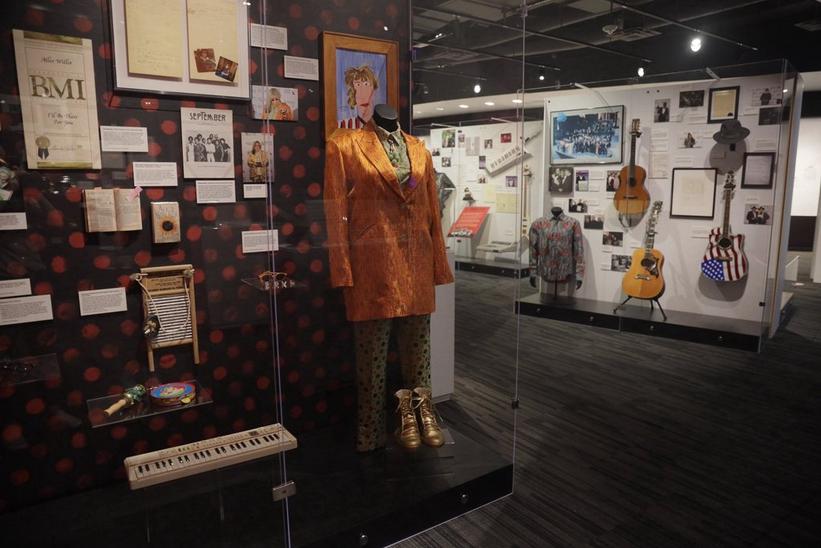 A selection of items on display at Power of Song Exhibit at the GRAMMY Museum.
list
5 Things We Learned From GRAMMY Museum's New The Power Of Song Exhibit, A Celebration Of Songwriters From Tom Petty To Taylor Swift
Nile Rodgers, Jimmy Jam, Smokey Robinson and more provide deep insights into their hit collaborations and creative process at GRAMMY Museum's The Power of Song: A Songwriters Hall of Fame Exhibit, open from April 26 through Sept. 4.
GRAMMYs
/
Apr 26, 2023 - 08:23 pm
Since its founding in 1969, the Songwriters Hall of Fame has been celebrating the great songwriters and composers of our time. In 2010, it found a physical home at Downtown Los Angeles' GRAMMY Museum.
Now, the GRAMMY Museum is adding to that legacy with a special expanded exhibit, which dives deep into the history of songwriting and recorded music in the United States — as well as the Songwriters Hall of Fame and its inductees' role in it. Whether you're a songwriter or musician who loves the creative process, a history nerd, or simply a music lover, this exhibit is for you.
When you enter The Power Of Song, you'll hear the voices of legendary Songwriter Hall of Fame inductees and GRAMMY winners — including Nile Rodgers, Carole King, Diane Warren, Smokey Robinson and Jimmy Jam — discussing their creative process and some of the biggest songs they've written. Take a seat on the couch to absorb all their wisdom in the deeply informative and inspiring original short film.
Turn to the right, and you'll find a timeline across the entire wall, explaining the origins and key points around songwriting and recorded music in the U.S. On the other wall, pop on the headphones provided to enjoy a video of memorable Hall of Fame ceremony performances. One interactive video interface near the entrance allows you to hear "song highlights," and another allows you to explore the entire Songwriters Hall of Fame database.
The exhibit is filled with a treasure trove of handwritten song lyrics from Taylor Swift, Cyndi Lauper, Tom Petty and many more, as well as iconic artifacts, including Daft Punk's helmets, a classy Nile Rodgers GRAMMY look, and guitars from Bill Withers, Tom Petty, John Mellencamp and Toby Keith.
Below, take a look at five things we learned from The Power Of Song: A Songwriters Hall Of Fame Exhibit, which will be at the GRAMMY Museum from April 26 through Sept. 4.
Daft Punk Rerecorded "Get Lucky" To Fit Nile Rodgers' Funky Guitar
Legendary funk pioneer and superproducer Nile Rodgers is the current Chairman of the SHOF and has an active presence at the exhibit. One case features the disco-esque lime green Dior tuxedo Rodgers wore to the 2023 GRAMMY Awards, along with the shiny metallic helmets of French dance duo Daft Punk, who collaborated with Rodgers on their GRAMMY-winning 2013 album, Random Access Memories.
Thomas Bangalter and Guy-Manuel de Homem-Christo of Daft Punk and Rodgers had forged a friendship and been wanting to collab for years prior to 2013's Record Of The Year-winning smash "Get Lucky." When they finally connected and Bangalter and de Homem-Christo played the CHIC founder the demo for "Get Lucky," he asked to hear it again with everything muted except the drum track, so he could create the perfect guitar lick for it.
Bangalter and de Homem-Christo decided to essentially re-record the whole song to fit Rodgers' guitar, which joyously drives the track — and carried it to No. 2 on the Billboard Hot 100, Daft Punk's first Top 5 hit.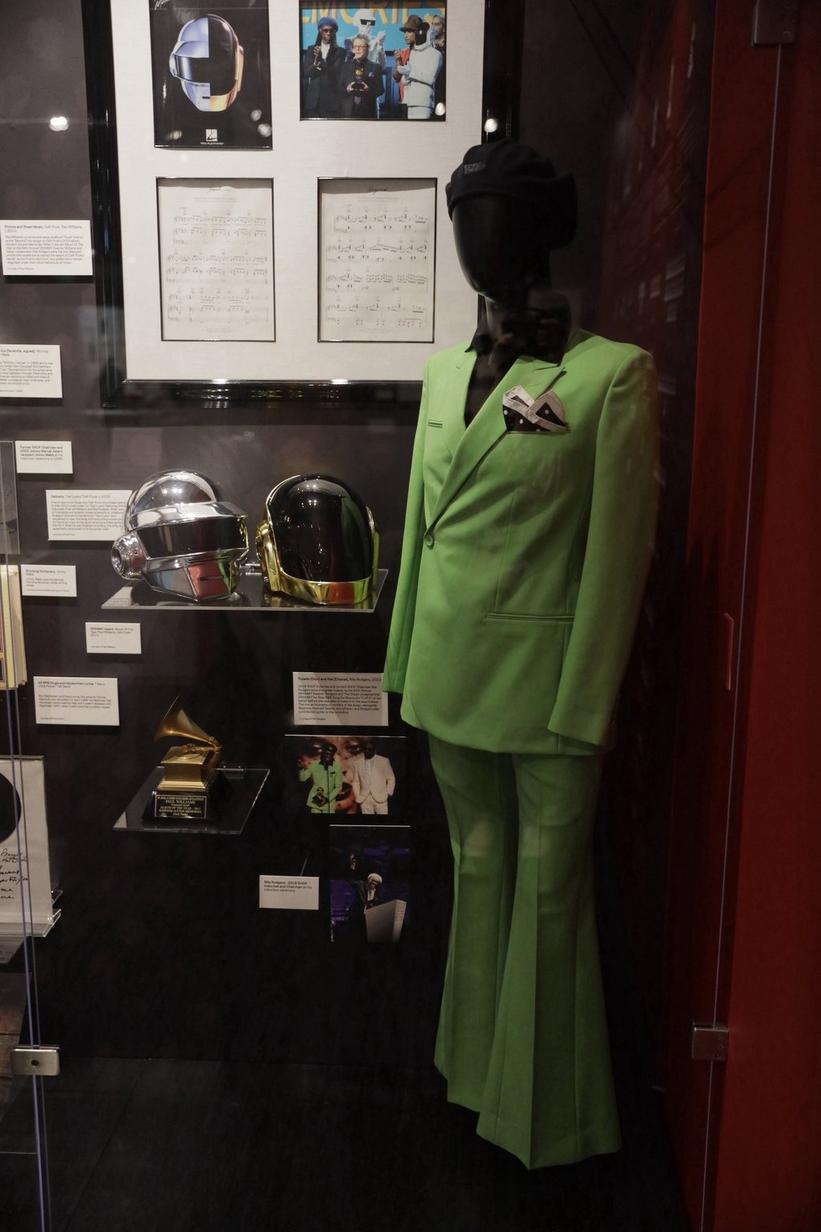 Photo: Rebecca Sapp
Jimmy Jam & Terry Lewis Set Up Their Studio The "Wrong" Way Because Of Prince
In the exhibit film, Jimmy Jam tells several stories about working with — and learning from — Prince. He recalls how he and Terry Lewis watched Prince work and record everything "in the red," so they set up their Minneapolis studio to follow his lead. A sound engineer told them it was too loud, but that ended up being the sound that artists like Janet Jackson and Usher came to them for. It was a "happy mistake," as Jam put it, that helped their legendary careers as a powerhouse production duo take off.
Prince's dogmatic, tireless work ethic also rubbed off on the powerhouse pair. One rehearsal, the Purple One kept pressing Jam to do more, which resulted in him playing two instruments, singing and hitting the choreography from behind his keyboard. "He saw that I could do more than I thought I could; he saw me better than I saw myself," he reflected.
"God Bless America" Composer Irving Berlin Didn't Read Music
In his 50 year-career, Irving Berlin wrote over 1000 songs, many of which defined American popular music for the better part of the 20th century. Along with penning "God Bless America," "White Christmas," "Puttin' on the Ritz," and "There's No Business Like Show Business" (among many other classics), he wrote 17 full Broadway musical scores and contributed songs to six more plays.
Berlin also wrote scores for early Hollywood musicals starring the likes of Ginger Rodgers, Fred Astaire, Marilyn Monroe, and Bing Crosby. He made a lasting, indelible mark on music, theater, film and American culture writ large.
Rather astonishingly, the widely celebrated American Tin Pan Alley-era composer was self-taught and didn't read sheet music. His family immigrated to New York from Imperial Russia when he was 5 years old, and when he was just 13, his father died, so he busked on the streets and worked as a singing waiter to help his family out.
In 1907, at 19, he had his first song published, and just four years later penned his first international hit, "Alexander's Ragtime Band." Berlin had a natural musicality and played music by ear in the key of F-sharp, with the help of his trusted upright transposing piano, a rare instrument that had a mechanism allowing him to shift into different keys. His "trick piano," as he called it, where many of his unforgettable songs first came to life, is on display at the exhibit.
Read More: GRAMMY Rewind: Smokey Robinson Accepts A GRAMMY On Behalf Of The Temptations In 1973
Smokey Robinson Didn't Expect "My Girl" To Become A Timeless Hit
Smokey Robinson was an important part of Motown's hit-making factory as a singer, songwriter and producer. In the exhibit film, he discusses "My Girl," one of his classic tunes, which he wrote and produced for the Temptations in 1965.
"I had no idea it would become what it would become," he said.
He says that people often ask him why he didn't record the unforgettable song with his group the Miracles instead of "giving it away" to the Temptations, but he never regretted his decision. Instead, he's honored to have created music that stands the test of time and means so much to so many people.
Robinson joked that the Temptations' then-lead singer David Ruffin's gruff voice scared girls into going out with him. Really, he loved Ruffin's voice, and thought he'd sound great singing a sweet love song like "My Girl." Safe to say he was right.
After World War II, Pop Music Changed Forever
Prior to World War II, American music operated as a singular mainstream market, and New York's Tin Pan Alley songwriters competed to make the next pop or Broadway hit. In a post-World War II America, especially when the early Baby Boomer generation became teenagers and young adults in the '60s and '70s, tastes changed and new styles of pop and pop songwriting emerged. As rock shook up popular culture, Tin Pan Alley gave way to a new era of young songwriters, many who worked out of just two buildings in midtown Manhattan, 1619 Broadway (the Brill Building) and 1650 Broadway.
In this richly creative and collaborative environment, powerhouse songwriting duos began to emerge and reshape pop music, challenging and balancing each other — and creating a ton of hits in the process. The hit-making duos of this diversified pop era included Burt Bacharach and Hal David (Dionne Warrick's "That's What Friends Are For"), Carole King and Gerry Goffin (Little Eva's "The Loco-Motion"), Barry Mann and Cynthia Weil (the Righteous Brothers' "You've Lost That Lovin' Feelin'") and Jeff Barry and Ellie Greenwich (the Ronettes' "Be My Baby" and the Crystals' "Then He Kissed Me," both in collaboration with Phil Spector). In fact, there are far too many classics penned by these four prolific songwriter duos to list here.
While there are still songwriters that pen big hit after hit for pop stars (Max Martin is still at it, as is his protege Oscar Görres), the dynamics in the industry have continued to shift with singers taking on more creative power themselves. Today's pop stars — including Ariana Grande, Dua Lipa and Taylor Swift — have found success co-writing with their own trusted teams of songwriters and producers. But as this new exhibit shows, it doesn't matter who is behind the pen — the power of song is mighty.
Meet Tobias Jesso Jr., The First-Ever GRAMMY Winner For Songwriter Of The Year